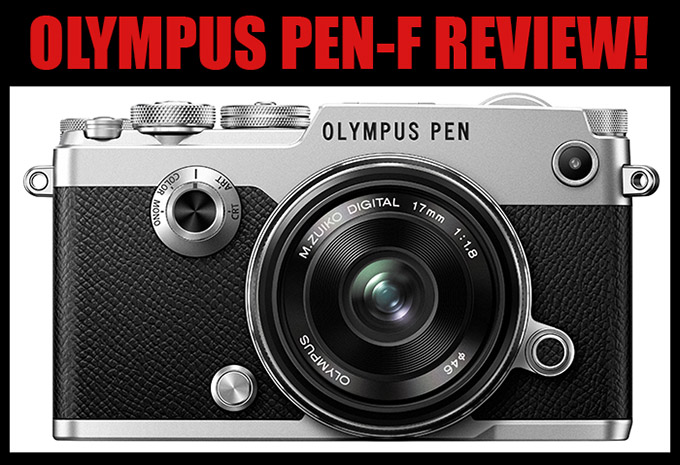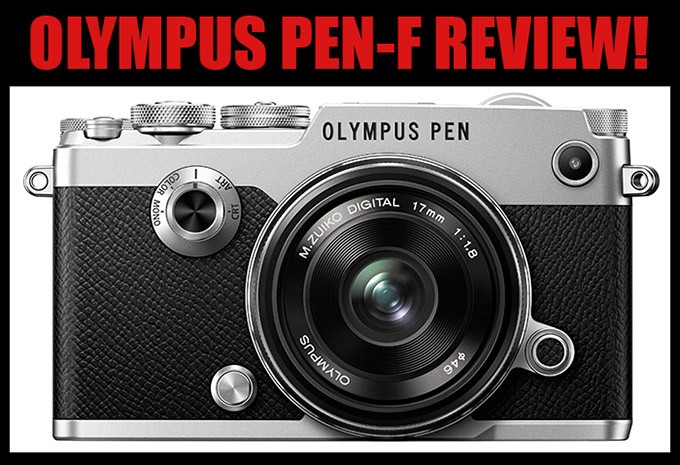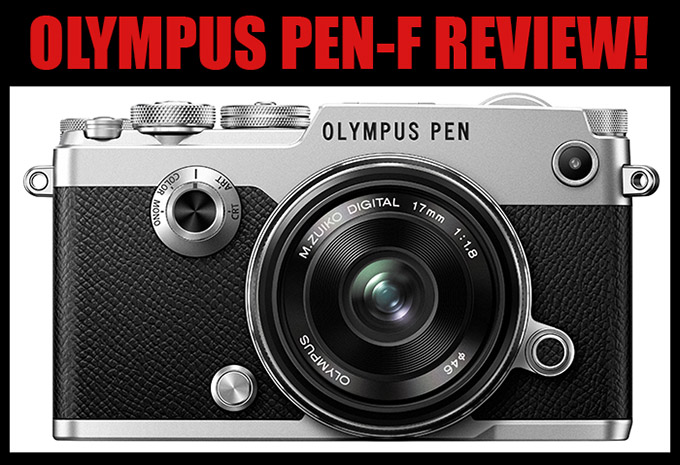 The NEW Olympus PEN-F Camera Review. Just. Wow.
NOTE: Be sure to click the images here to see them larger and how they were meant to be seen.  ALL images here are Out Of Camera JPEGS, 100% (No real RAW support yet) and I mainly tested the new dedicated Monochrome Mode in mode 2 which simulates something like TRI-X so this is the look that mode gives and the Chrome/Slide Color mode as these are new modes for Olympus. Enjoy my look at this new exceptional camera from Olympus but be prepared for a slew of Monochrome images! Next update I will show images from RAW which will be the more standard color and B&W profiles. 
My 1st look VIDEO on the new PEN-F
It's been an amazing last few days. I am here in Austin TX and have had the opportunity to shoot with the brand spanking new Olympus PEN-F every day which is by far, the best Olympus digital PEN EVER. Hands down, no contest. No Hype, No B.S., No Lie. This review will be one of the very 1st full REVIEWS in the world of the PEN-F. Enjoy!
The PEN-F with the 12 f/2 – Using the new Monochrome Mode 2 (Tri-X Style Simulation but with all grain OFF)  – Click it to see it correctly!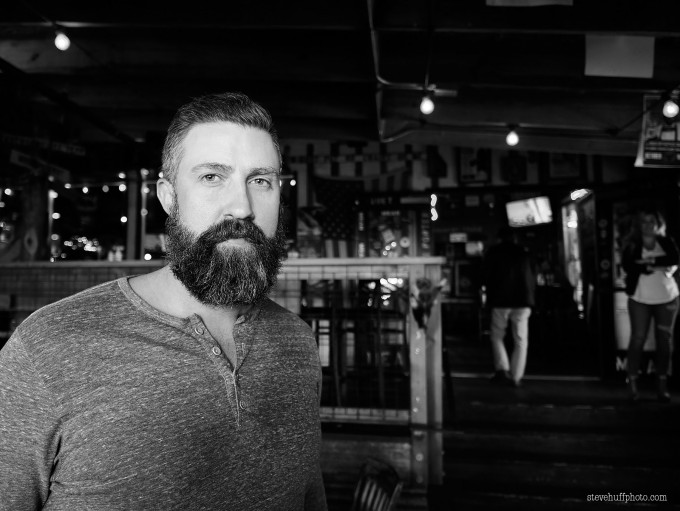 With its gorgeous retro style. swivel screen, 5 Axis IS, 50MP High Res Shot mode, Live Time, Focus Bracketing, new color modes, new Monochrome mode, 10FPS or 20FPS with its electronic shutter, silent mode, 1/8000th s standard shutter, 1/16,000 electronic shutter, large and clear EVF, shortest lag of any other camera in this class, touch screen, and loads of other cool features Olympus have hit it out of the PARK with the PEN-F.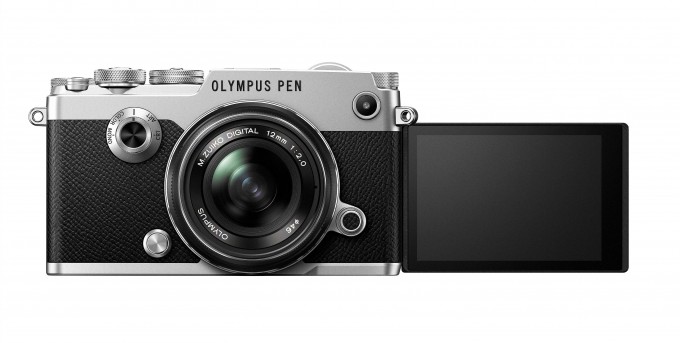 Yes my friends, this is quite the camera and while not up to Full Frame sensor cameras it can stand up to any APS-C sensor camera made today IMO (been saying this since the pro E-M1) and if given a choice between the new PEN-F and ANY APS-C Mirrorless or DSLR, the PEN-F wins in a huge way, for ME. Maybe not for you, but for me, 100%. I LOVE the PEN cameras and always have, so this one really struck a chord with me.
This may end up being the most loved Olympus Digital yet by the camera buying public as well as enthusiasts because it has cool factor, speed, great construction and feel, some of the best lenses made today available for it and superb image quality. I see it as a "Super Enthusiast" camera with great design and control, just what an Enthusiast wants and just what camera companies need to be doing..making special cameras that people will WANT to use and shoot over their smart phones.
Yes yes yes, this is one of those cameras that can do it and put a big grin on your face while doing it.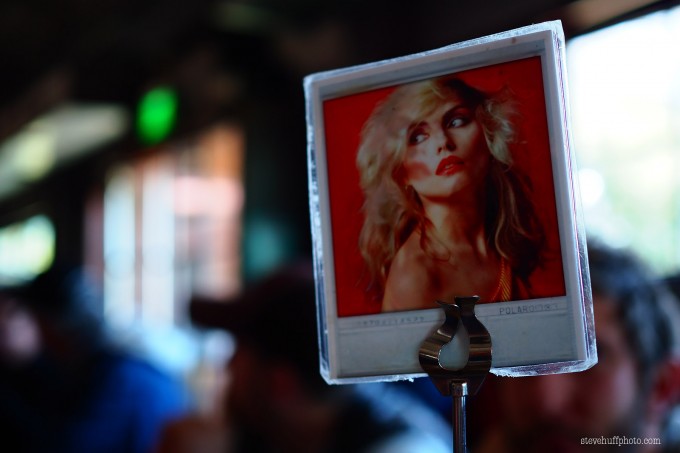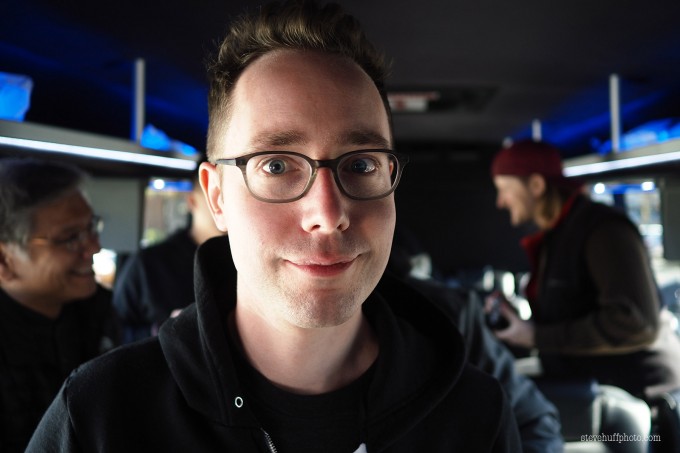 THE BEST PEN EVER
Long time readers will know, I have had them all from the EP1, E-P2, E-P3 and the EP5 and some of the in between (EPL Series) models and this new PEN-F has more than ANYONE would ever want in a  mirrorless camera, and for me, (and others I have spoken to who are using it with me) it beats ANY DSLR made for usability, fun factor, features, size and style, again, my opinion. Oh, and the performance is the best yet from Olympus as well and while it does not have the weather sealing of the Pro level E-M1, in many ways, I'd rather have this than the aging E-M1. In fact, if given a choice I know the PEN would have my heart instantly.
With an all new 20MP sensor is inside, upping the Ante over the usual 16MP in Olympus Micro 4/3 cameras, we finally get a new higher MP Micro 4/3 sensor, and it does not disappoint. In fact, I am seeing some of the sharpest most detailed M 4/3 images yet, and I have only seen JPEG's so far. I am sure the RAW files will be spectacular.
The new 20 megapixel sensor is indeed an improvement over the old 16MP sensor.
They are even releasing some gorgeous leather accessories for it as well as a half case and the grip. The Leather accessories look pretty sharp to me…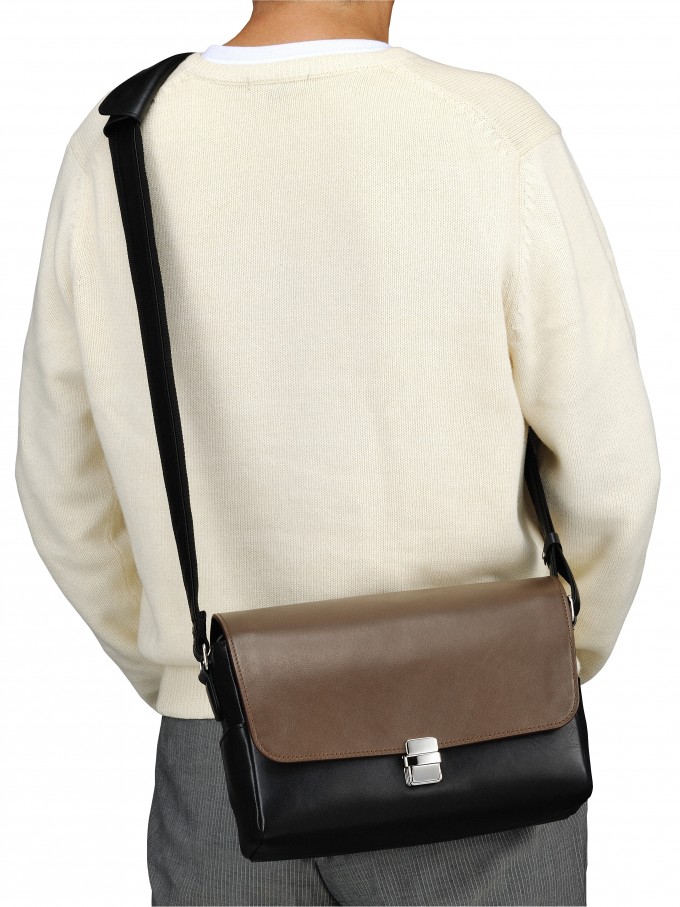 MONOCHROME & MORE!
I will state right now, the PEN-F is BEAUTIFUL and the new MONOCHROME mode is great to have and quite stunning.
I am thrilled to see a camera company concentrating and working on Monochrome imaging…with a camera under $1200 instead of $7000 like the Leica Monochrom. Of course this is NOT a dedicated Mono sensor but take a look at the B&W images direct out of the PEN-F camera below. Nothing at all to complain about. The way the new sensor handles light is quite stunning. This is a $1200 camera, and believe me, well worth this cost when some cameras these days cost much more and in some cases, give less.
MUST click it for better version! This one with the 17.5 Voigtlander 0.95 at 0.95 – OOC JPEG MONO MODE 2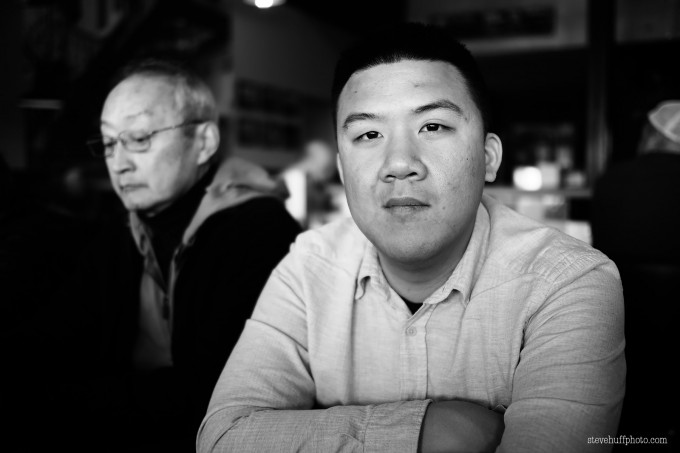 When this new PEN-F was handed to me I was super excited as soon as I saw the design and held it in my hands. The Chrome model is GORGEOUS, SEXY and SLEEK but the black is much more stealthy and just as handsome. I am not 100% sure which I prefer. I love the looks of both though the Silver has more definition to the dials as they pop out more giving more of a retro vibe.
I still have an E-P5 on my shelf at home along with my OM-D camera but this one WILL be replacing my E-P5 and may become my main shooter for a while due to the fact that it can do whatever I need it to do except for very super low or no light shooting, which I reserve for my Sony full frame A7 series cameras. But take this and some nice fast primes like the 12mm f/2, 17 f/1.8,  Panasonic Nocticron or even the AMAZING DROOL WORTHY Olympus 300mm f/4 and you will have a camera capable almost anything you need.
Voigtlander 17 0.95 on the PEN-F – MONO MODE 2 (Tri-X Style)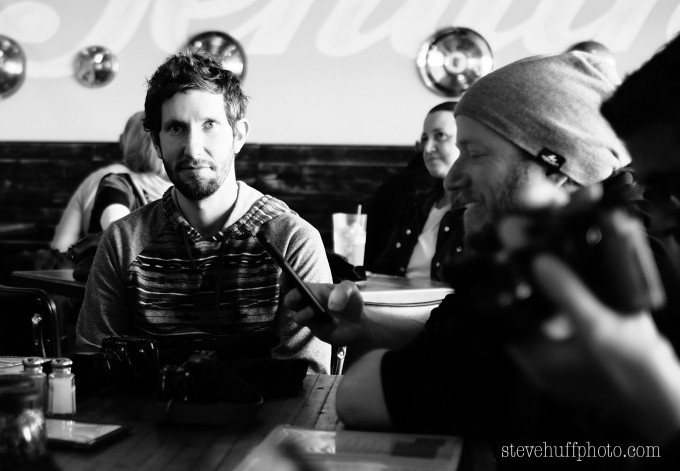 Now with the awesome Olympus 8mm f/1.8 Pro Lens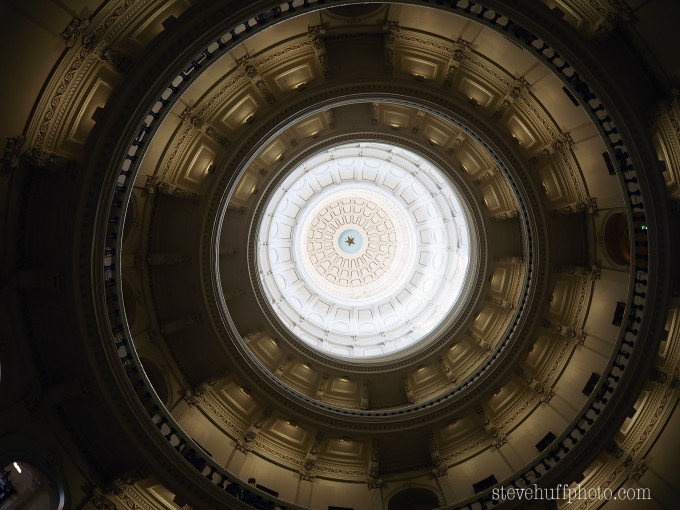 But right here, right now, the big buzz among those shooting the new PEN-F here in Austin along with me? It's all about the MONOCHROME MODE. Not sure if its a mental thing, a nostalgia thing or a combo of both but we all seem to love it and have had a hard time shooting in other modes. Olympus did a great job with this, and it is NOT a new Art Filter. It's a new MODE. Very cool. 
As for the Monochrome mode, to me, it is FANTASTIC.  Take a look at these OOC JPEGS while in Mono mode #2. No PP here at all.
CLICK THEM for much better version! These are all MONOCHROME MODE 2 (Tri-X style, so the "look" you see is emulating this film. Deep black, high contrast. 
Next 11 images were shot with the Olympus 45 1.8. A true no brainer lens at $299. Bargain of the decade.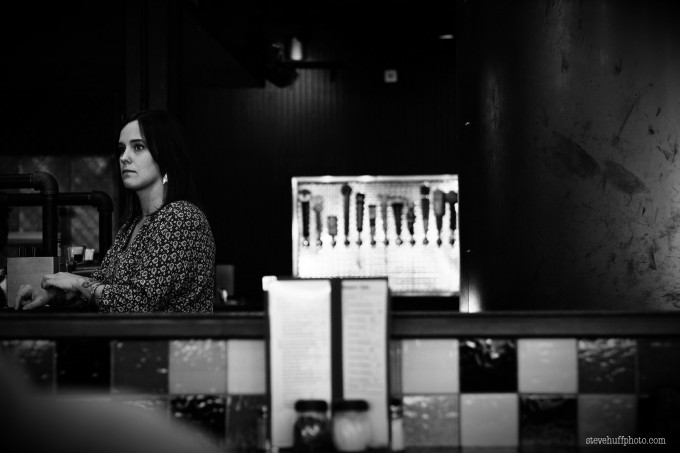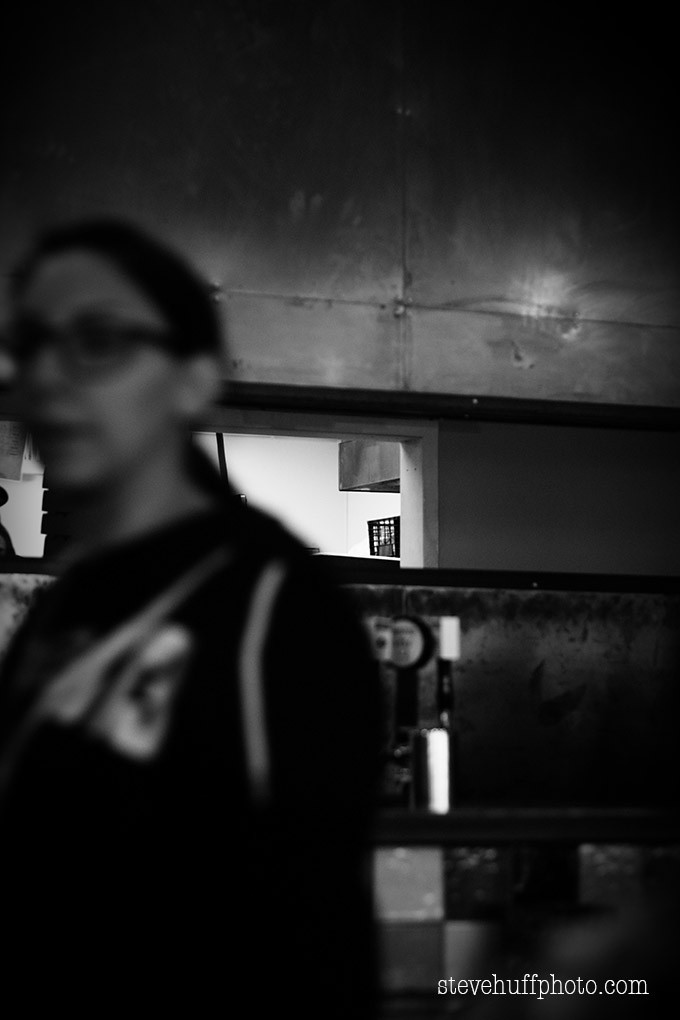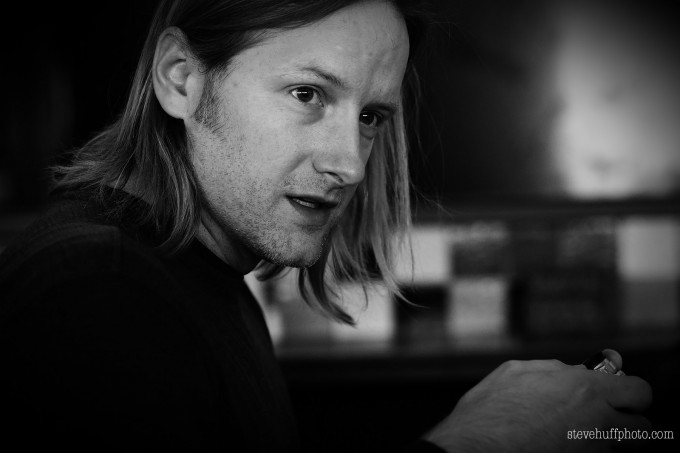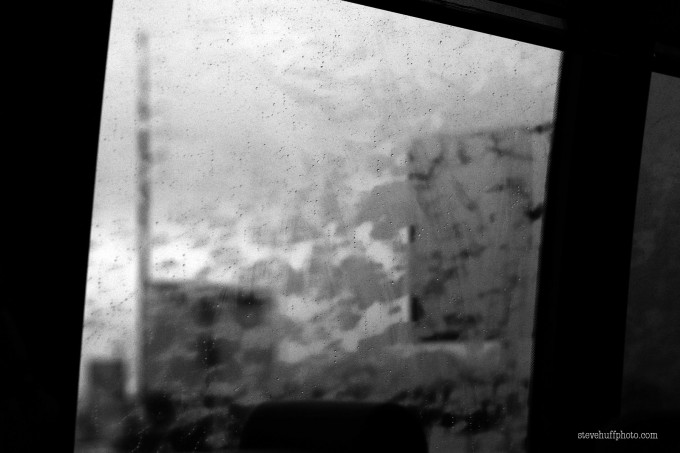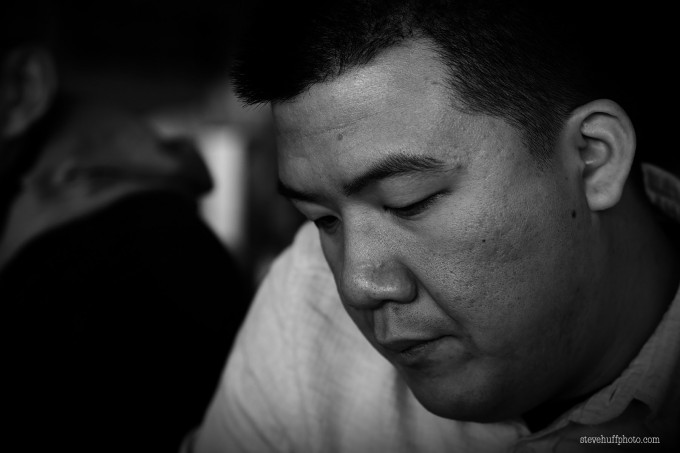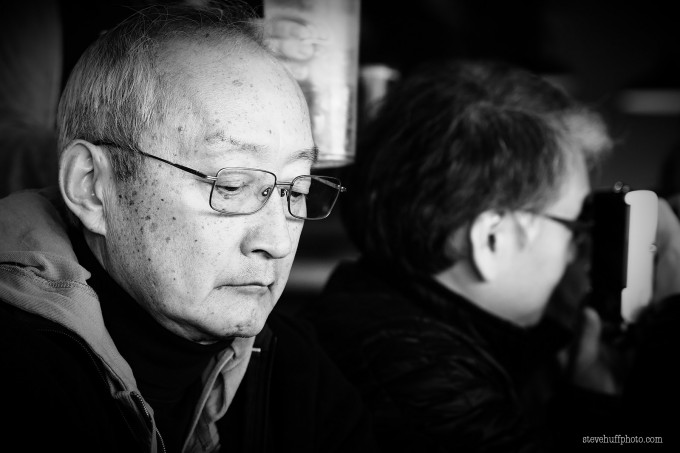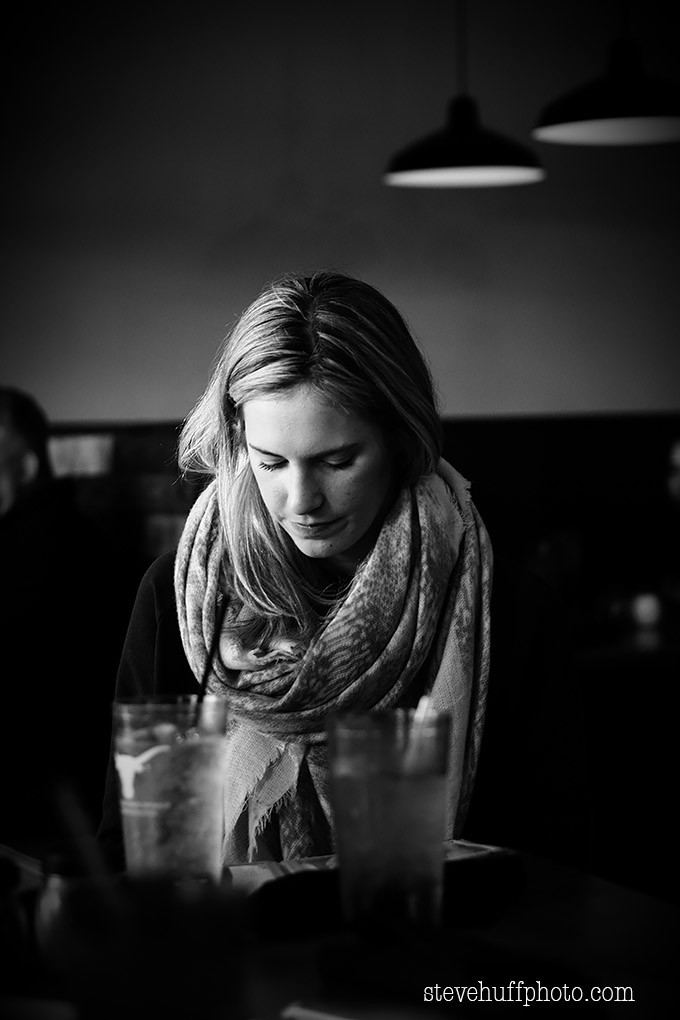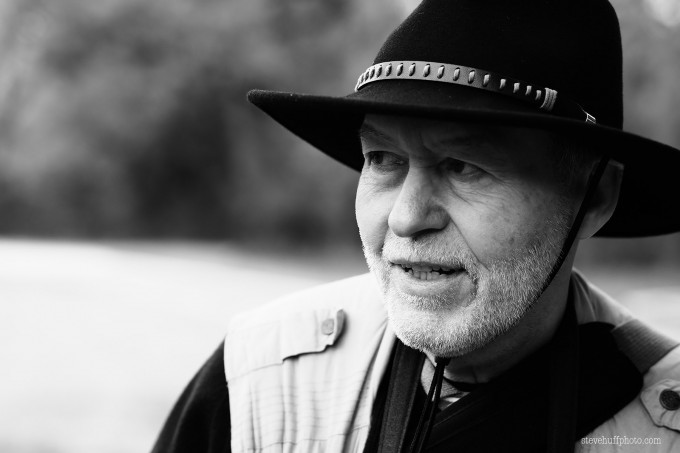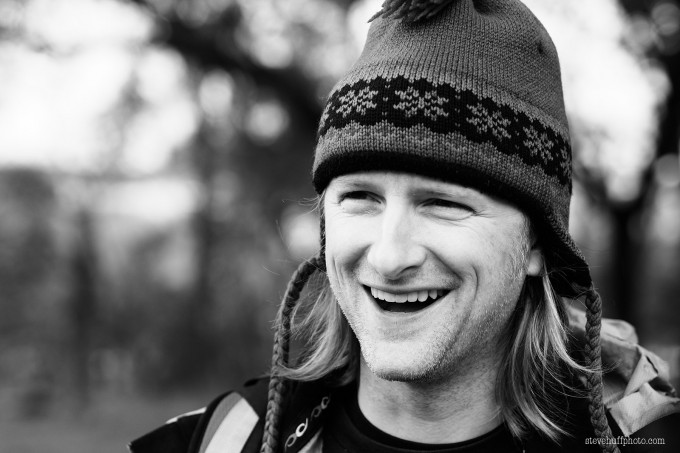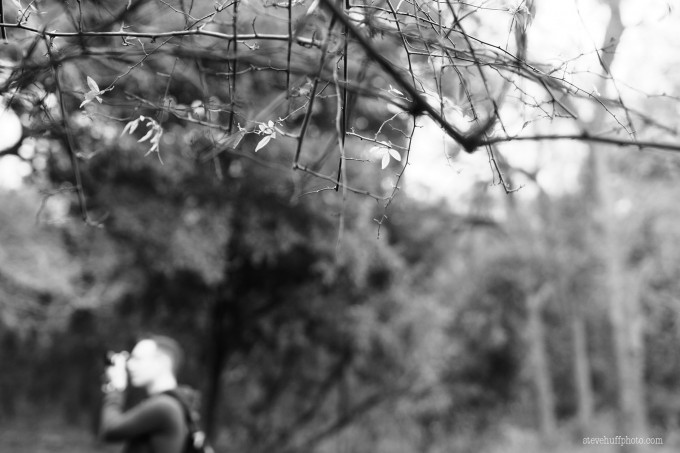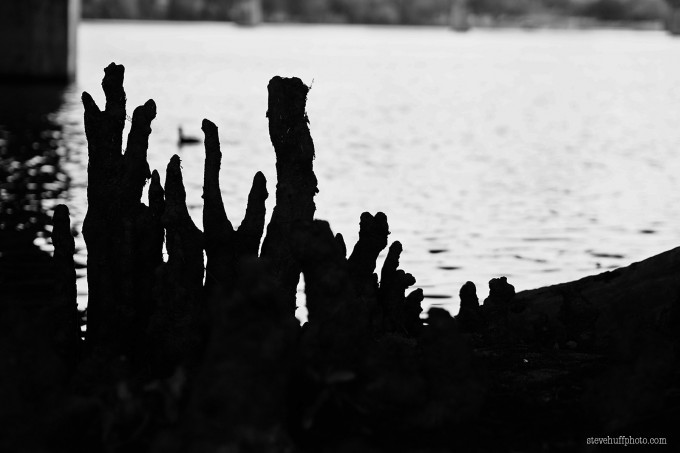 –
Tri X simulation Mode 2 with heavy grain (you can choose OFF, LOW, MED, HIGH)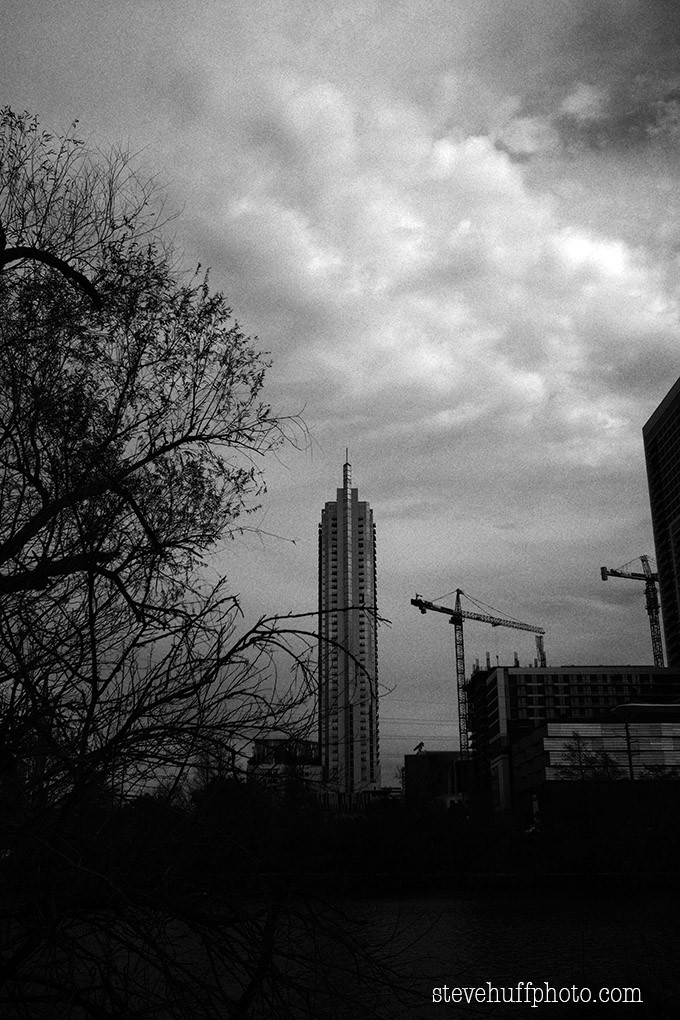 –
The $299 25 1.8
Mode 2 with medium grain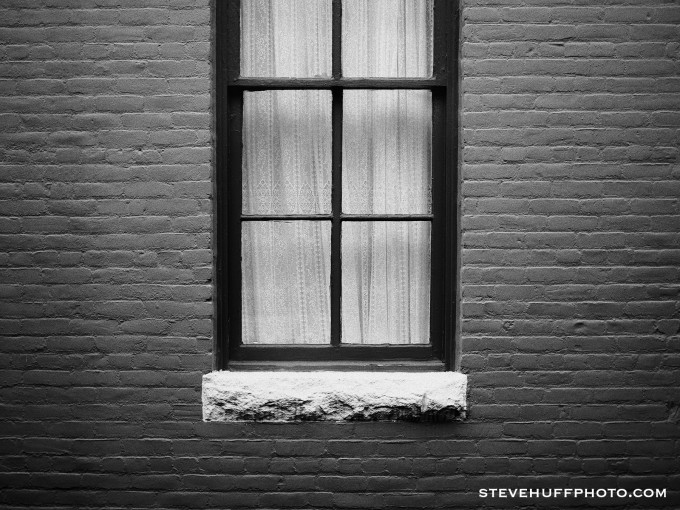 WITH A FLICK OF THE SWITCH!
With the flick of your finger you can swap modes easily while your eye is up to the EVF. Go from standard to monochrome to chrome/slide and EACH mode has three presets with unlimited customization of each and every preset! It's quite amazing and may take a day or two for you to learn how it all works but once you do, it is as easy as 1-2-3.
In Mono mode you can choose color filters just as you did with B&W film. For example, using the RED filter will darken and enhance the sky and lighten skin tones. You can also choose the grain and have it off, low, medium or high. The grain is also film like as Olympus made sure to make it as much like film grain as possible. This is NOT the old grainy B&W mode, it is all new.
The nice dial right on the from of the PEN-F allows you to easily select which mode you want, if any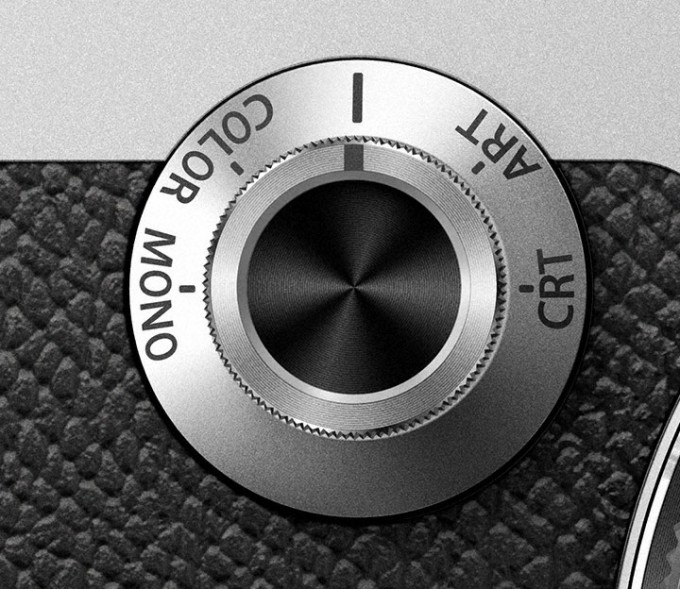 Myself and others here see the new PEN-F as competition to the new X-Pro 2 or even a Sony A6000..but with the new film modes that look VERY good, along with the gorgeous design and high quality parts and construction, this would most likely be my choice over any APS-C counterpart due to size, speed, lenses available, features, IQ and the gorgeous design and control and customization.
For me it is always MUCH more than just output as a camera needs to have MANY things going for it for me to LOVE it. The PEN-F is blazing fast, has one of the best selection of high quality lenses of ANY brand (I put them 2nd only to Leica for high quality and small size) and has the highest fun factor of ANY camera I have used beating Sony, Leica, Fuji. etc.
THIS PEN IS NOT A TOY 😉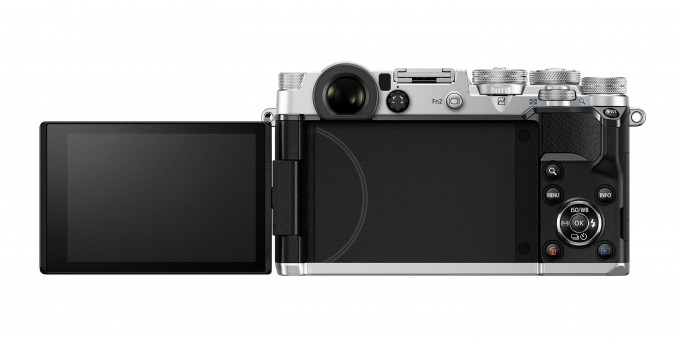 But do not confuse FUN FACTOR with it being a Toy as the PEN-F is no toy. It could be used for anything from family snaps to pro work (I know many pros who use Micro 4/3 with gorges results) like weddings or events. When choosing a camera as an enthusiast or amateur or someone who just loves taking photos, never worry about wether a camera is labeled as "PRO" but look at a cameras capabilities, features and how versatile it is. I said it many times in the past but Olympus makes some of the most versatile cameras EVER. I see so many online who stick by their brands and like to call other brands "toys"  – which I feel is ridiculous. NO camera that is made for enthusiasts use is a toy. That is just ridiculous. ALL cameras at this level are very good to great, and it is hard to make a choice on IQ alone, which is why you must look at everything the camera offers you, how easy it is to operate and what it can do FOR YOU and your photography.
The PEN-F motivates and really makes you want to shoot it.
The new PEN-F even has a cool mode where you can be framing your image with the EVF while using your thumb on the back LCD to move your focus point. AMAZING! These are the things that set Olympus apart from other cameras made today. They are truly the leaders of Innovation with digital imaging and I have said this for years. There is a silent mode as well with a 100% silent shutter. I mean SILENT. This one may have all YOU need.
OOC JPEGS with no PP at all. These were shot in the COLOR WHEEL mode 3, which is simulating the super saturated slide and chrome films of the past. If you want a bold color pop that still looks good (it really does look much like some old slide film) use mode 3 when you have your wheel on COLOR. You choose mode 3 in the super control panel which makes camera settings a BREEZE.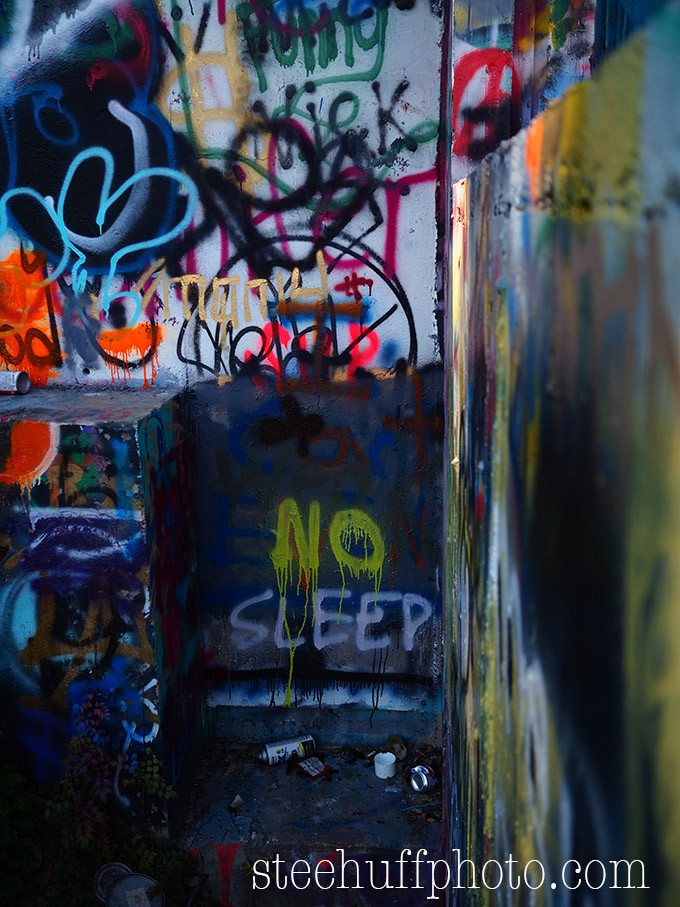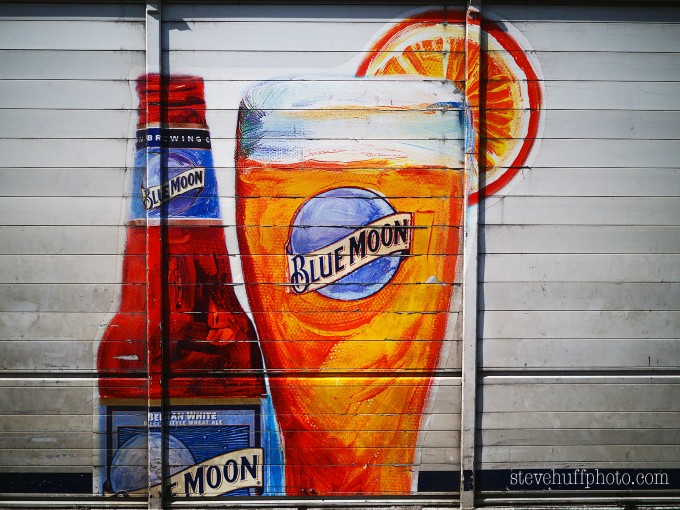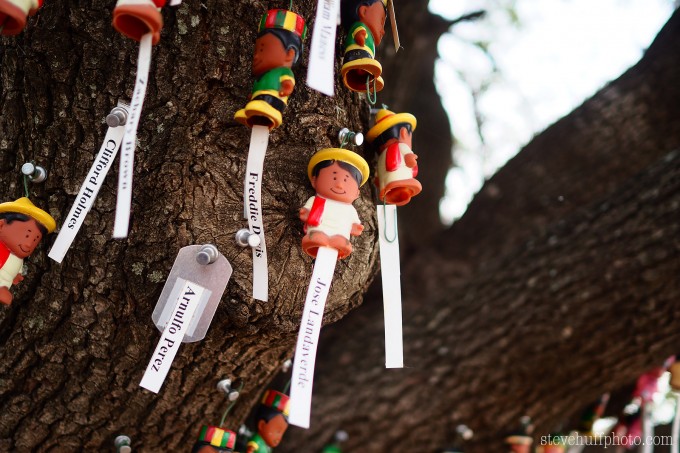 AN EVF ON THE PEN, FINALLY!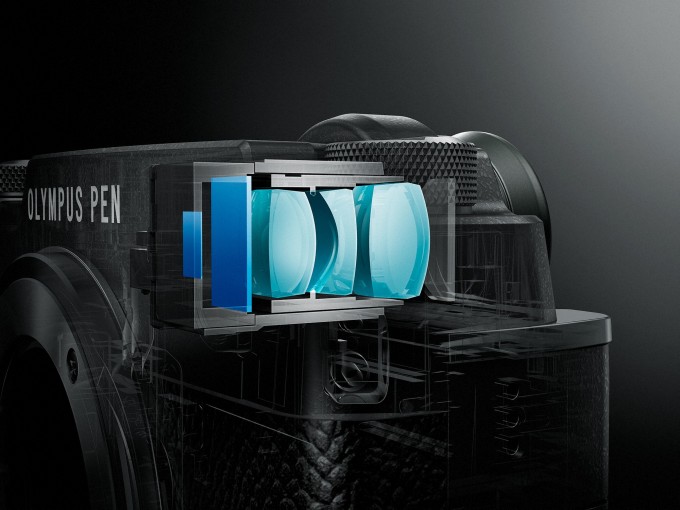 The PEN-F is the first Olympus PEN digital to include an EVF. Something I have wished for since the E-P1. The PEN-F uses the same EVF as the one in the latest E-M10 Mark II. It's VERY good and I would say in the top 3-4 EVF's made today with the Leica SL being the best I have ever seen or used. Even so, this one is fantastic and it is so cool to have. My fave way of shooting the PEN-F was to close the LCD (which also has the nice leatherette covering) and just shoot with the EVF, while NOT reviewing the images. Was like shooting film 😉 So THANK YOU Olympus for making this one with an EVF!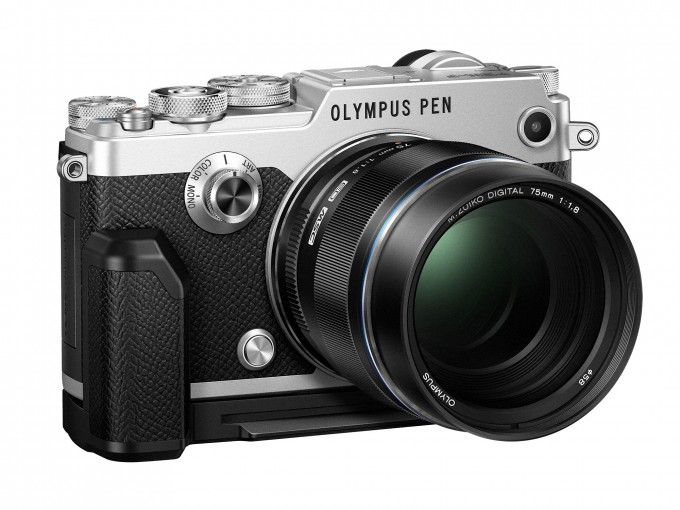 SHUTTER  – MECHANICAL OR ELECTRONIC
The new PEN-F has the traditional shutter which can go up to 1/8000S or you can activate the Electronic Shutter and enjoy up to 1/16,000S. When using the E-Shutter the camera is 100% SILENT. Super stealth here. This means that if you want to shoot an f/0.95 lens in the sunlight wide open, it will not be a problem.
This camera has just about every tech feature you can imagine.
PEN-F VS LEICA MONOCHROM? WHAT?!?!?!
When I look back at my Leica MM shots I do not see a major WOW difference between those and what I can get with the PEN-F and a nice fast prime when it comes to B&W tonality. I do see more pop with Leica due to the full frame sensor and $3500 Zeiss lens I used but as for tonality, I slightly prefer the Olympus. Crazy. But I like that Tri-X style and I like to get there easy. 😉
THIS tells me that the new PEN-F is special, and quite the accomplishment from Olympus. I SO can not wait to slap on the Nocticron to this. My guess is that it will be a match made in heaven for Monochrome portrait work.
Being Micro 4/3, it still has that super high ISO/Low Light weakness next to full frame but as long as you do not need ISO 50,000 then the PEN-F just may be all you need. If you need the best high ISO low light performance I would look to a Sony A7S or A7SII.
In black with the new Olympus Grip which is much like an RSS style grip. ITS A MUST if you want more grip 😉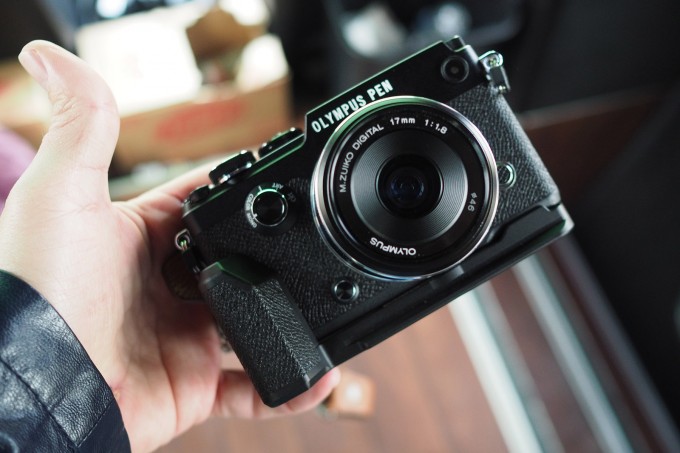 Yes, the PEN-F is retro and it is beautiful. It is modeled after the original PEN-F film camera which was a half frame camera to cut down on size but quite cute and attractive in its own right.
The Original Half Frame Film PEN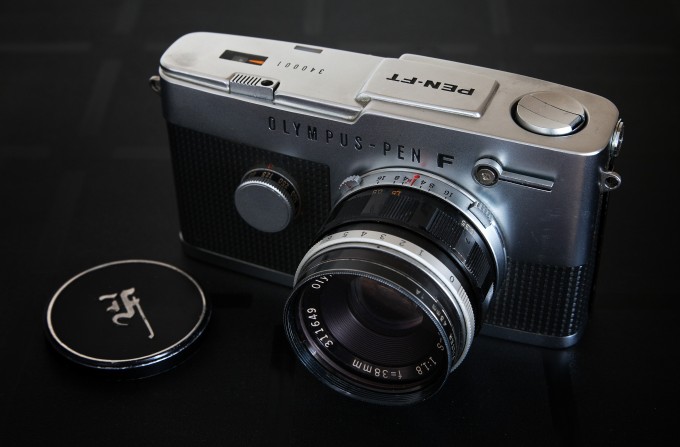 The new digital PEN-F uses a new 20MP sensor and it is much more than a pretty face, I can assure you of this. As with all Olympus mirrorless cameras these days, the cameras are mature and the lenses are some of the best out there for ANY system. Sure the sensors are smaller, but these cameras are all about FUN, SMALL SIZE, and FANTASTIC QUALITY in build, feel, control and IQ.
PEN-F, Olympus 17 1.8 Lens (review of the lens is here) – Chrome Color Mode 3 (Super Saturated Slide Film)
Remember, click images for better versions!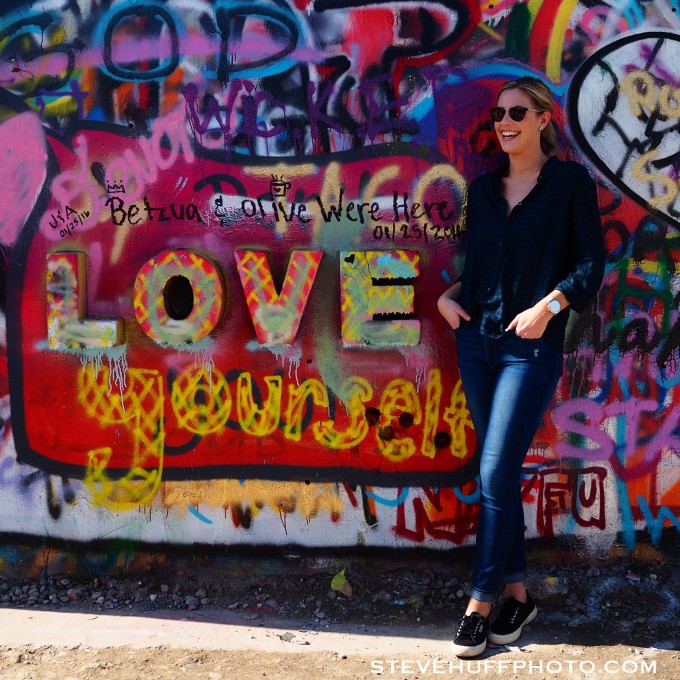 Below are the key things I think make the PEN-F one hell of a camera, and things I have really enjoyed about it in my 2-3 days of non stop shooting…
MONOCHROME MODE! On the front of the PEN-F is a chunky metal dial that will switch to different color modes. The new MONOCHROME selection is beautiful and provides quite nice out of camera B&W images. Mode 2 recreates slide film and ALL OF IT is 100% customizable to your tastes. Just a switch of the dial with your finger as you look through the new built in EVF is all it takes to go to go to MONOCHROME, SLIDE/CHROME COLOR, ART FILTERS or STANDARD.
The Exposure Compensation Dial! This is new for Olympus and it is much welcomed. Now you can adjust EV comp on the fly.
Tilt OUT LCD – Just like the E-M5 II, this is great for all kinds of things. Video, Selfies, Vlogging, etc.
Speed – As with all of the current Olympus models, this one is blazing fast to AF with most lenses.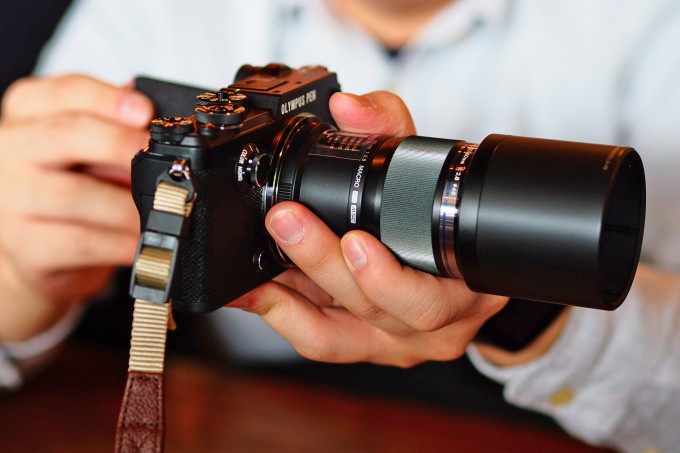 The new BUILT IN EVF! For the 1st time EVER in a Digital PEN we have a nice big EVF. It is the same EVF as the one in the E-M10II, and it is quite nice. I have been asking for an EVF in a PEN for YEARS, now we have it!
DESIGN is gorgeous. Not one visible screw. Classic/Retro design that looks like a classic PEN-F. Olympus did this one justice.
IT'S FUN AND JUST WORKS! Olympus PEN cameras have always had something special about them to me. They are fun are fast, and just work. They are small, light and powerful with gorgeous color and overall performance. The new PEN-F is no exception and is probably the funnest PEN yet.
CUSTOMIZATION. The new Monochrome or Chrome settings have three presets each but can be 100% customized to your liking. It's quite intense at first but once you get the hang of it, then it is quite nice.
Best 5 Axis IS inside and Olympus has THE BEST Image Stabilization on the market
NEXT THREE IMAGES – THE NEW CHROME/SLIDE COLOR MODE (COLOR MODE 3, Super Saturated Slide) – Olympus 17 1.8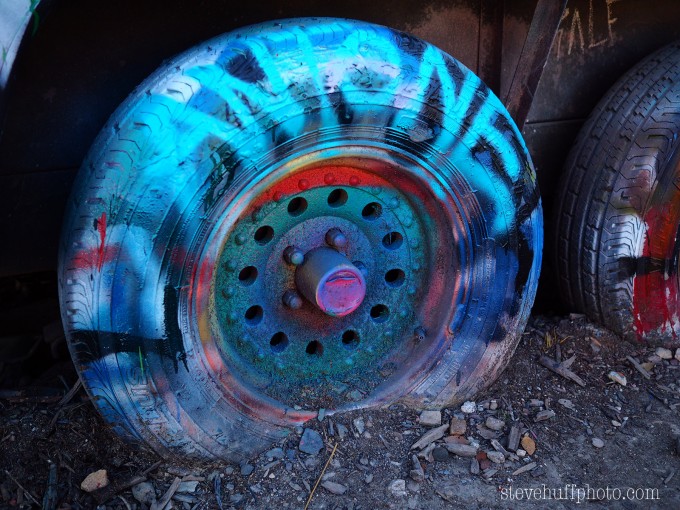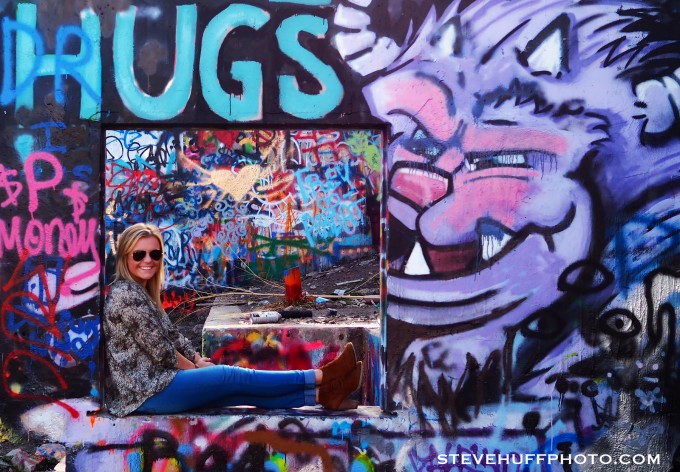 When in mode 3 using the new Color modes, you are getting CHROME/SLIDE with super enhanced color, just like some old slide film that has HUGE color pop. You can turn that back a tad by going to mode 2 while the front control knob is on COLOR…
Color MODE 2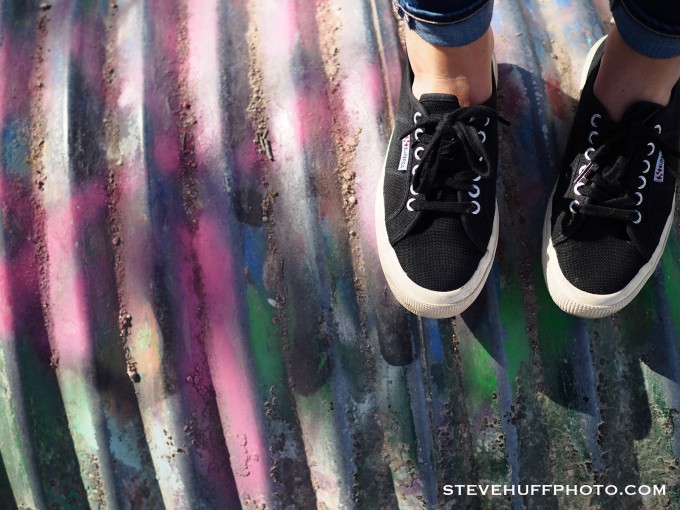 I have been shooting the new PEN-F here in Austin with 15 or so other journalists and we all seem to be enjoying it IMMENSELY. After speaking with most of these guys the one thing they all agree on is that the Monochrome mode rocks and the camera is amazingly fun and easy to use, and the results and IQ can be BEAUTIFUL with the right lenses. I can not wait to get my full review unit and put it through paces with lenses like the Nocticron and other fast primes.
Slide Film Mode 3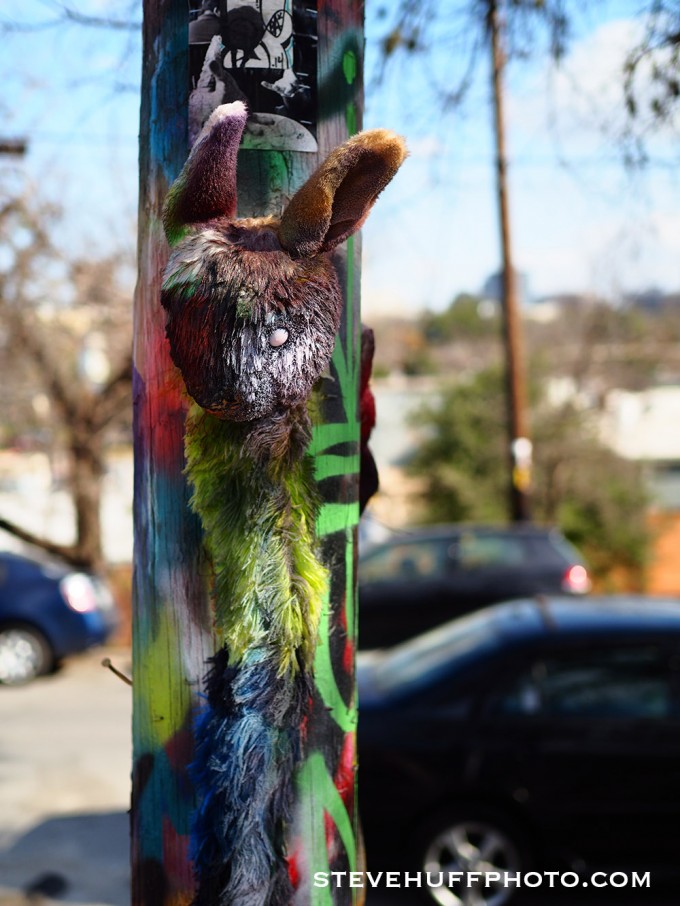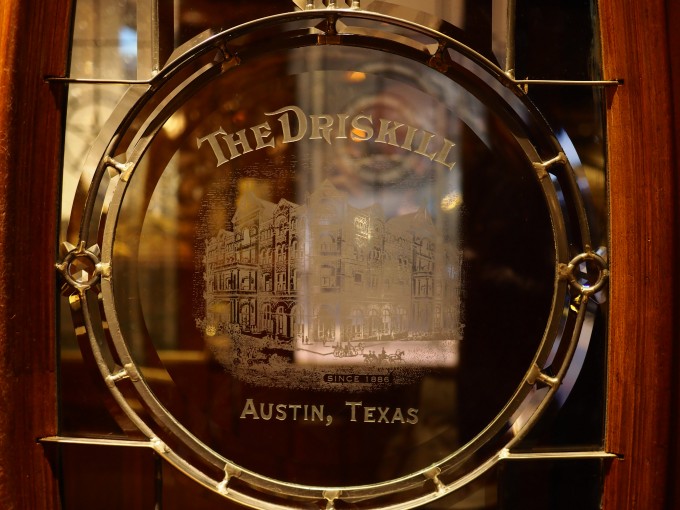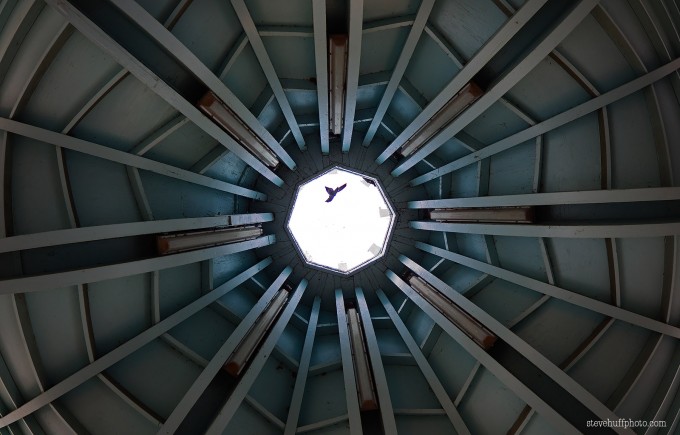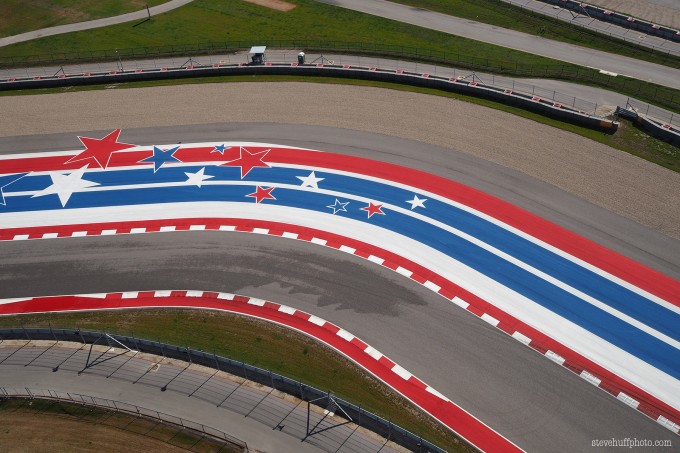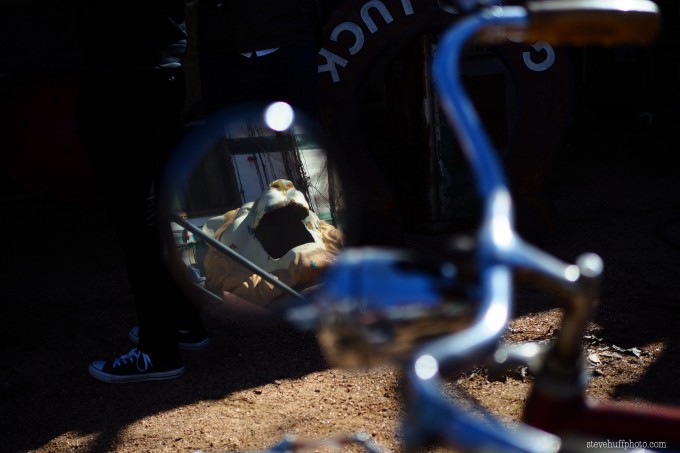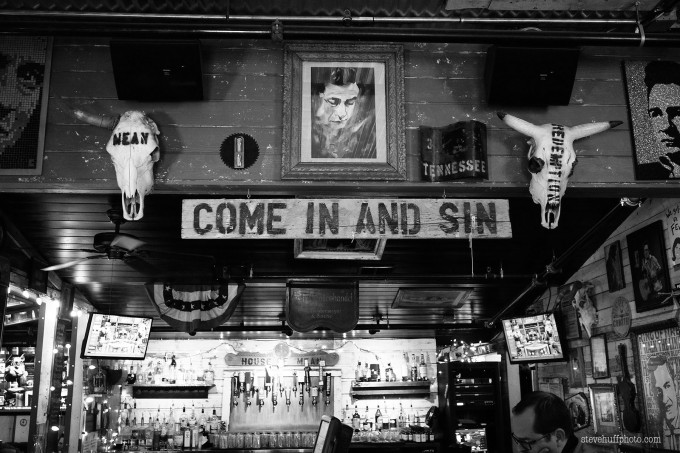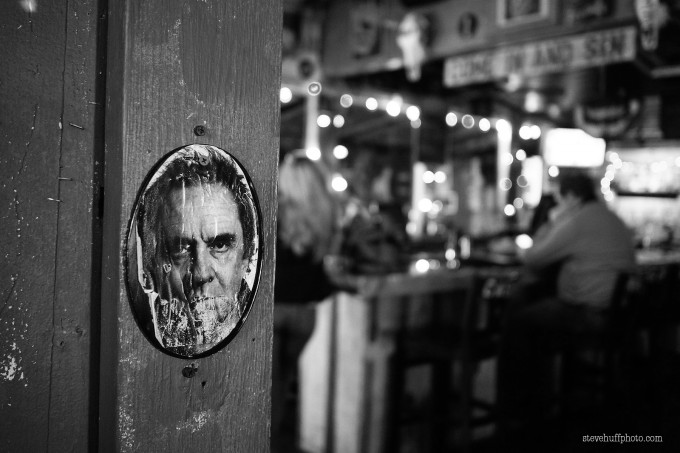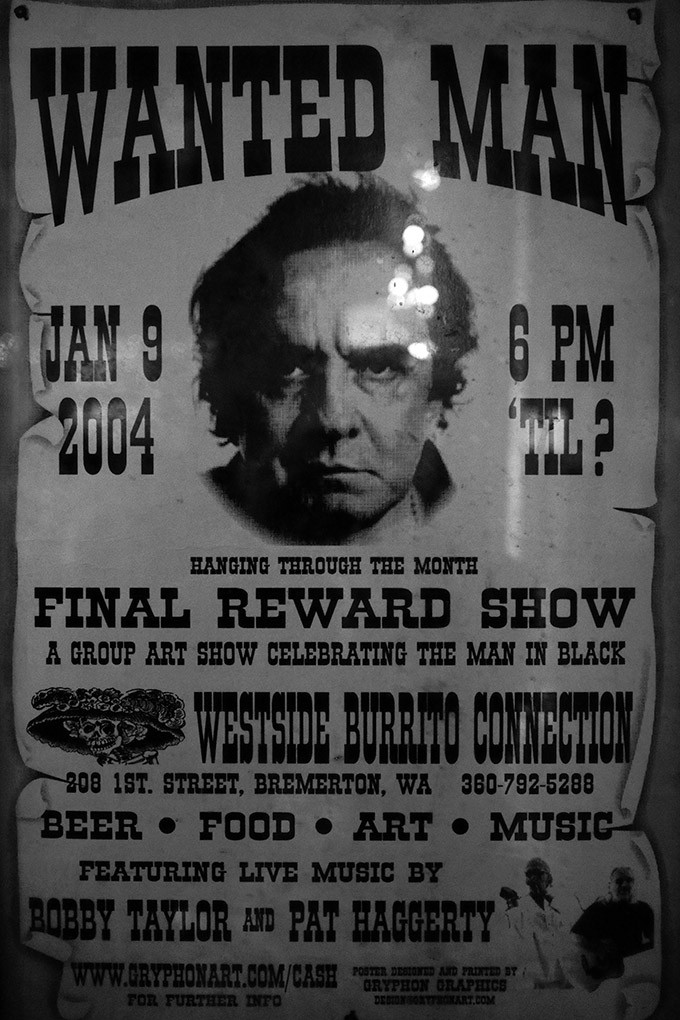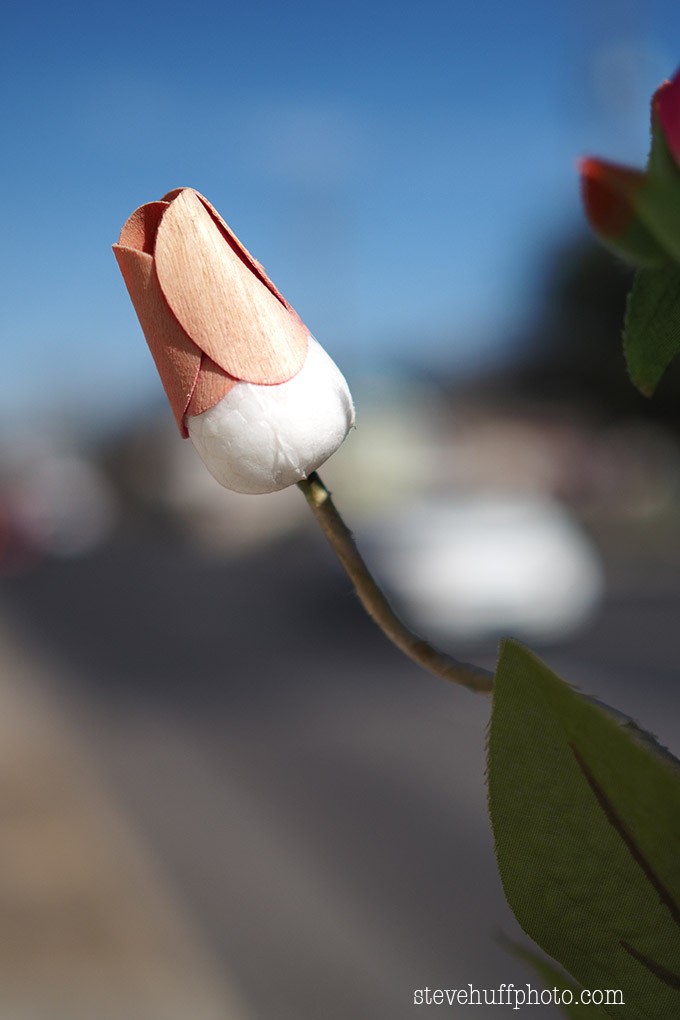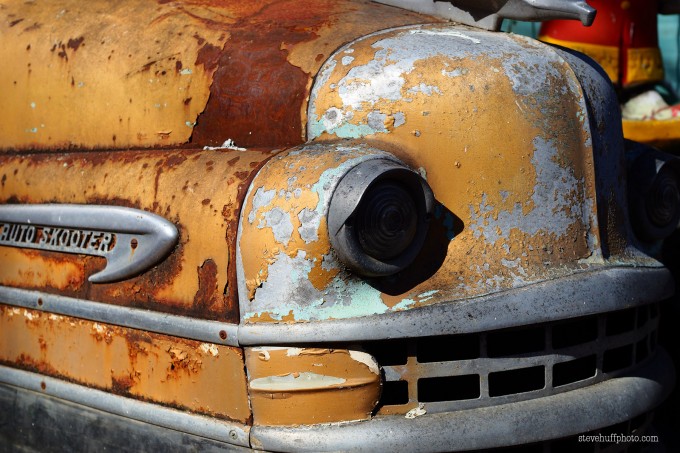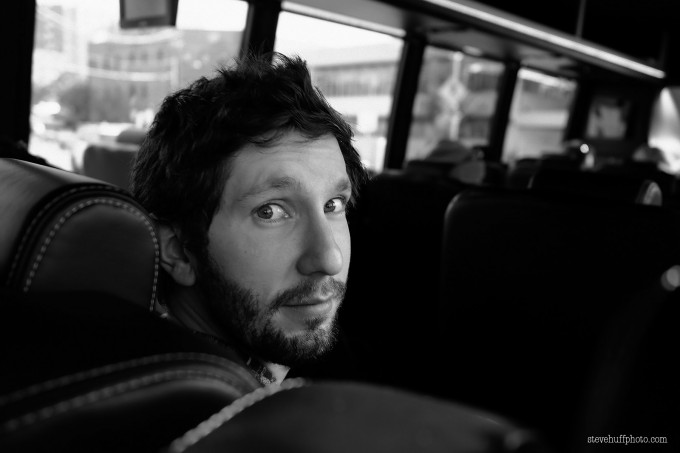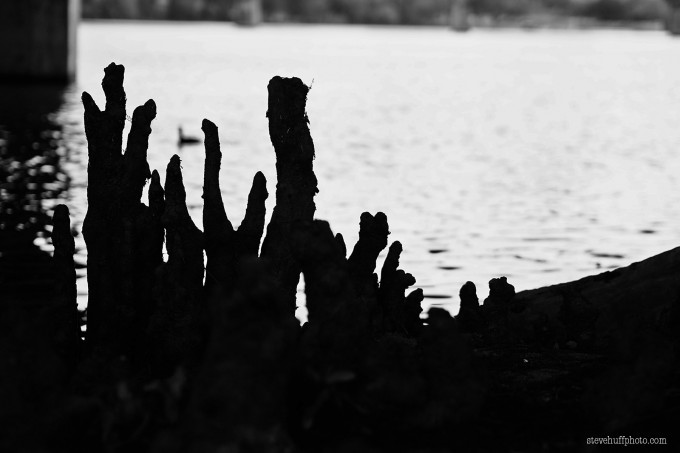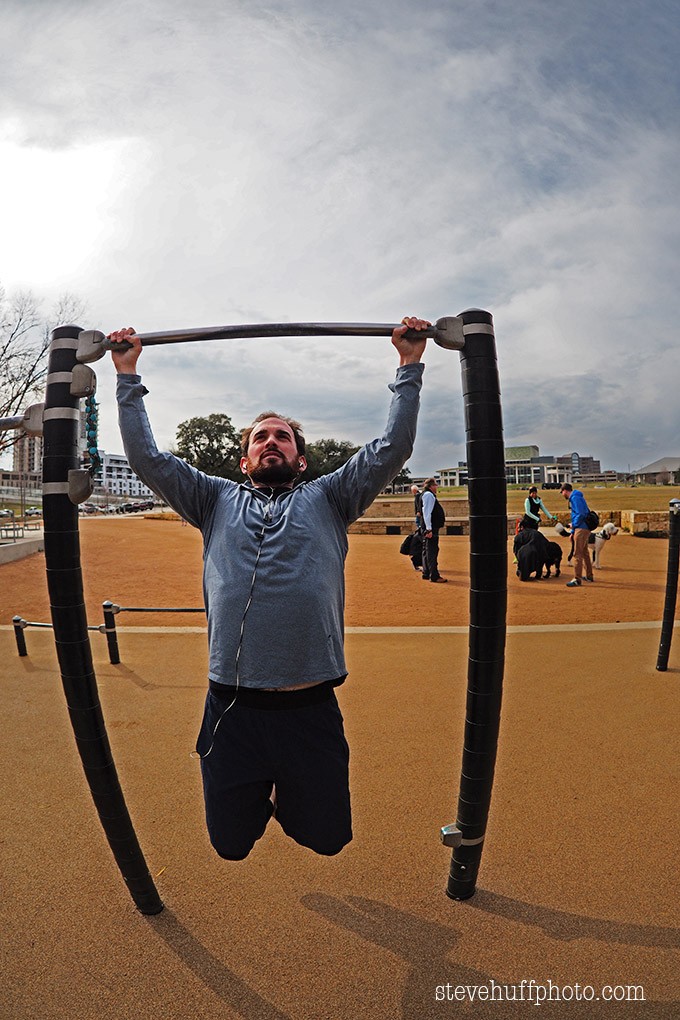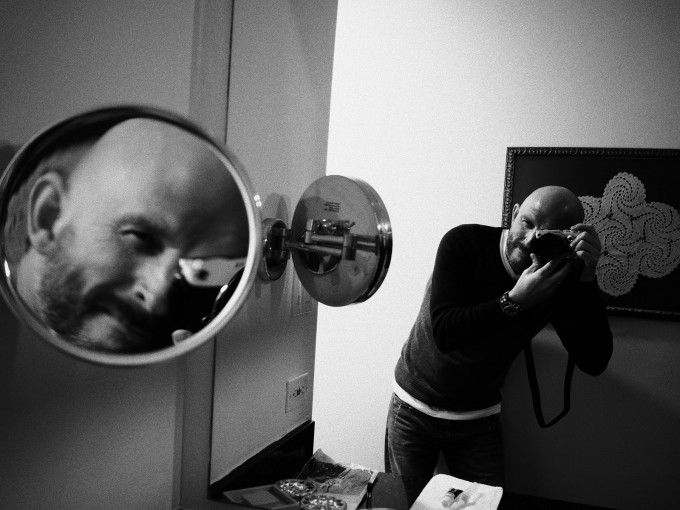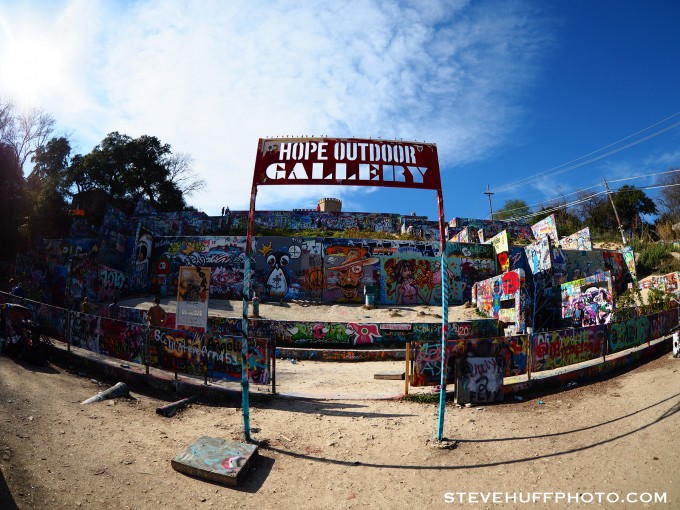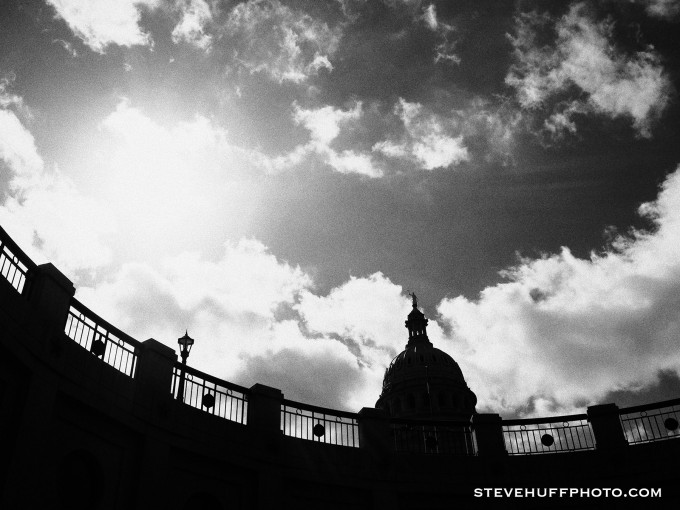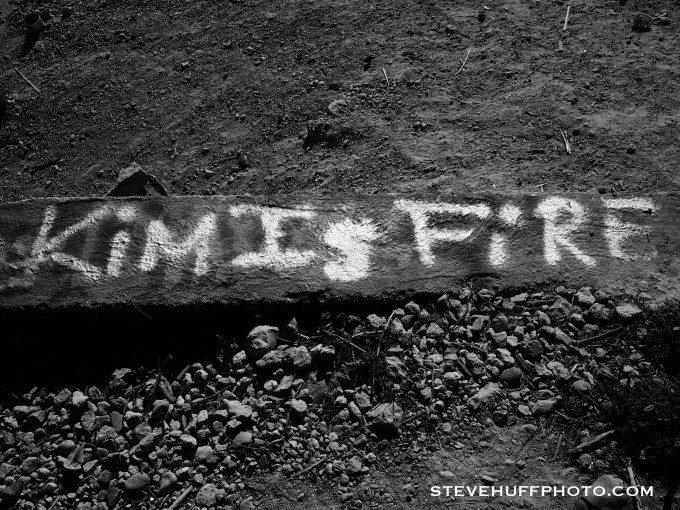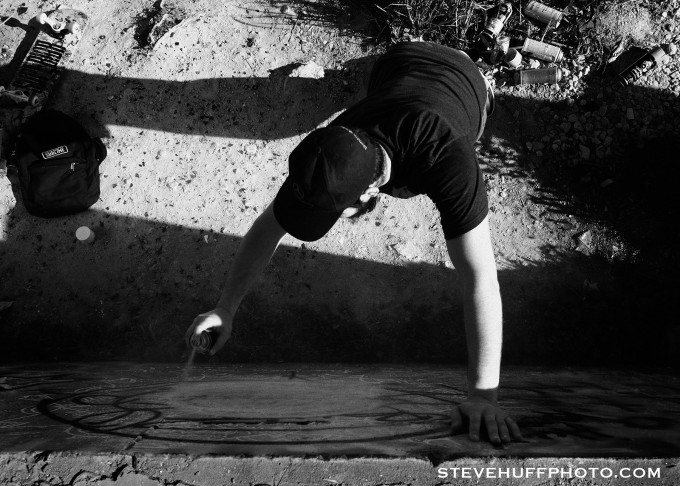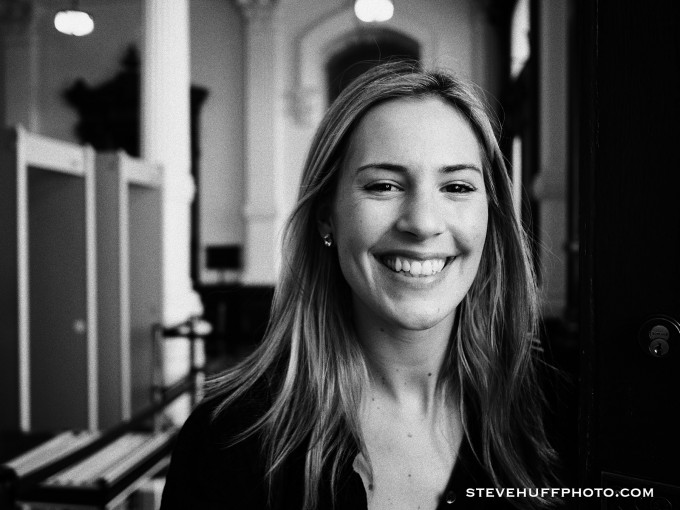 The PEN-F construction is special as well. Not ONE screw is visible anywhere on the camera. It is made VERY well with a magnesium alloy base and solid feeling knobs and dials. Nothing on the camera feels cheap and while not built like a Leica M, the build of the PEN series has always been very nice. The PEN-F is even better. lovely.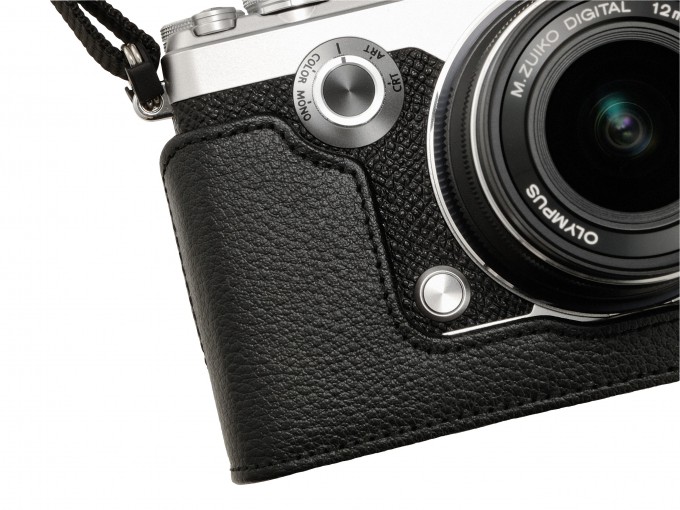 JPEG DETAIL 
Again, every image you see here is an out of camera JPEG as there is no RAW support for this camera yet. When RAW support is available I will do an updated post with RAW files and tests. For now, take a look at some detail coming just from the JPEGS!
YOU MUST CLICK IMAGES TO SEE TRUE 100% CROP AND CORRECT SHARPNESS!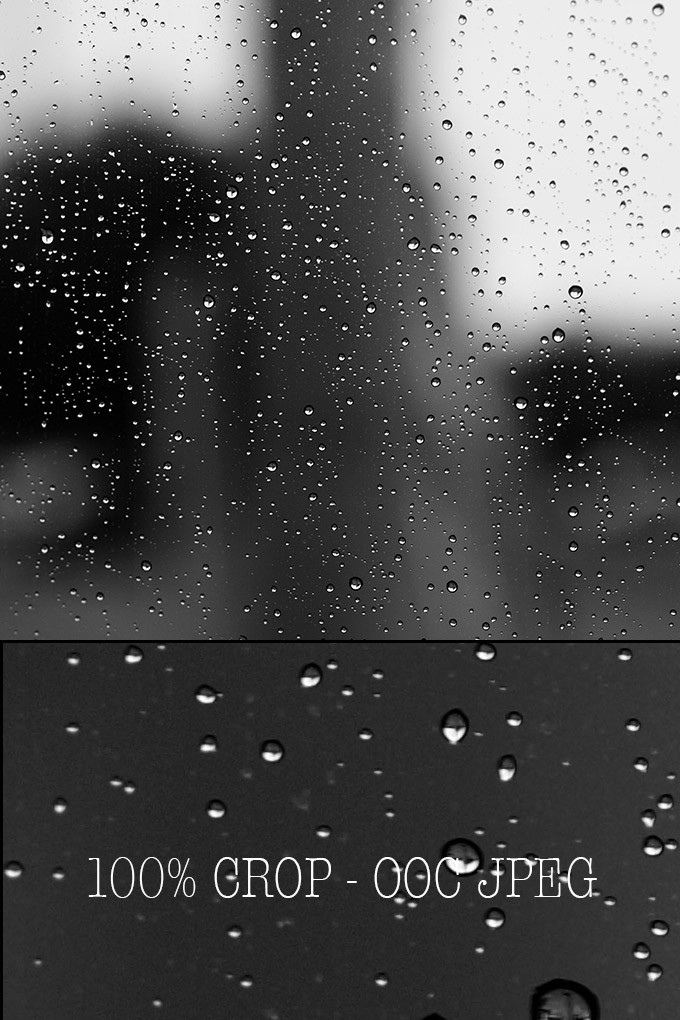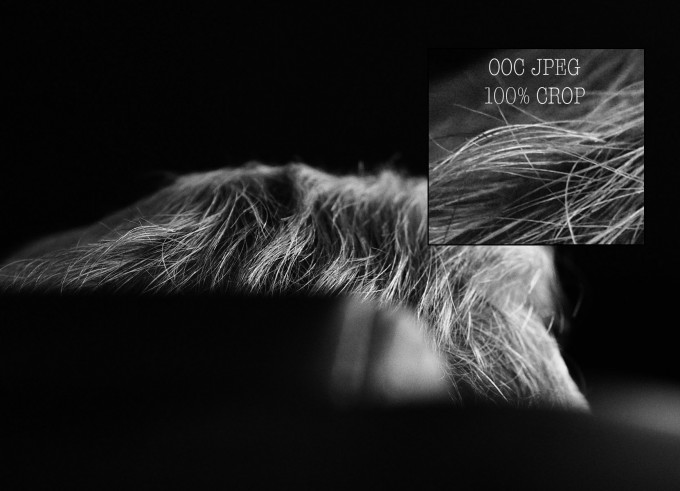 ISO TESTS
With the new 20MP sensor, how does the camera do with high ISO while in low light? Let us see…
1st the whole image..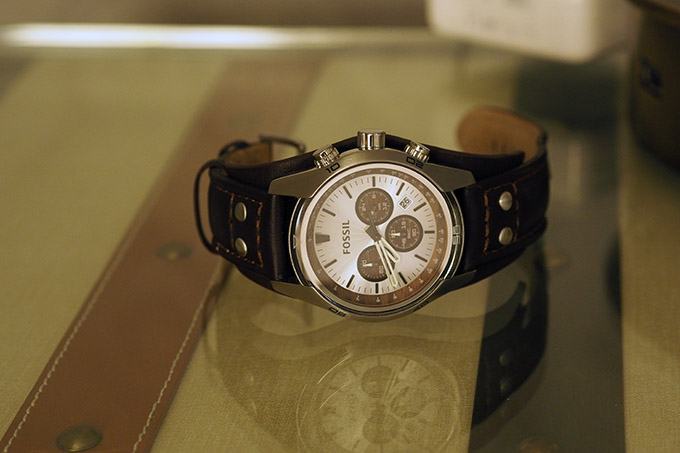 Now the 100% crops (no need to click these as they are already 100%)

Monochrome Modes Explained
The PEN-F has three Monochromatic modes. Mode 1, 2, and 3.
Mode 1 is more of a neutral B&W (click them for much better version)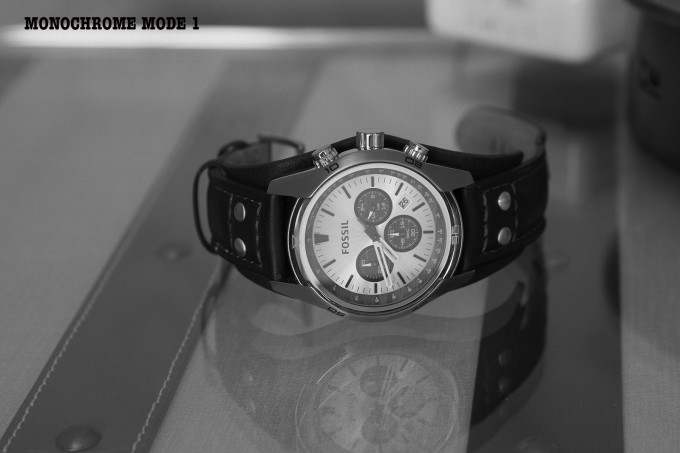 MODE 2 has several options with grain and offers a more contrasty Tri-X style of rendering. Below is a samples of Mode 2 with grain off, low, medium and high.
*Must click them for best view*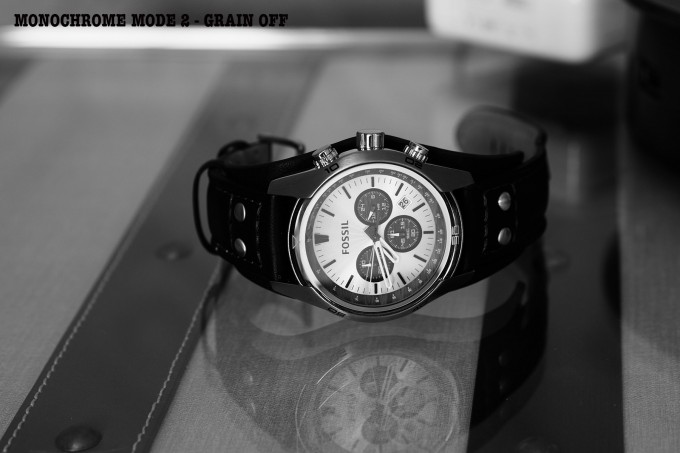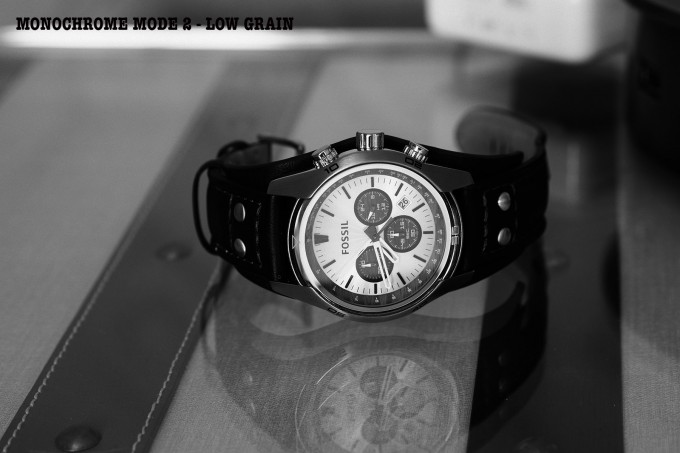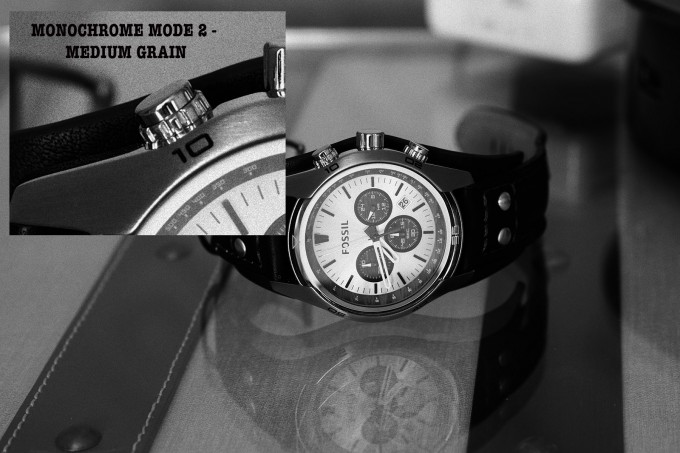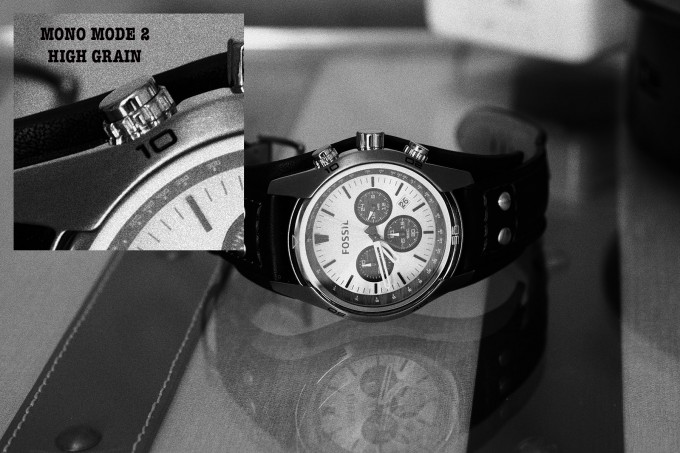 Below is Mode 3 which is sort of like an Infrared simulation which is why the images below look like IR with grain and the blowout look. Many love this look, many hate it . ALL OOC JPEGS as with every image in this review.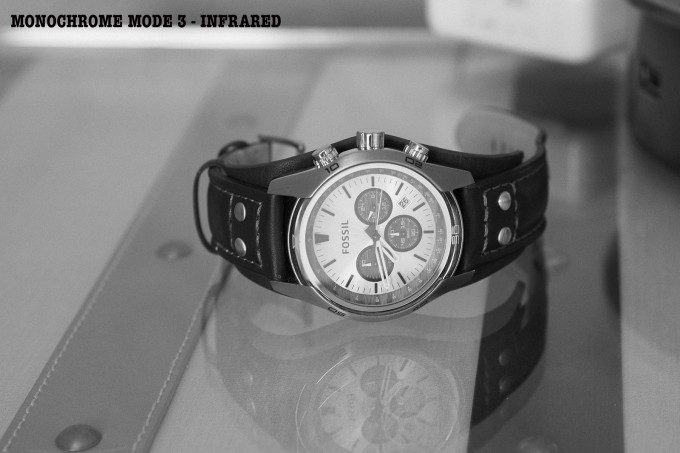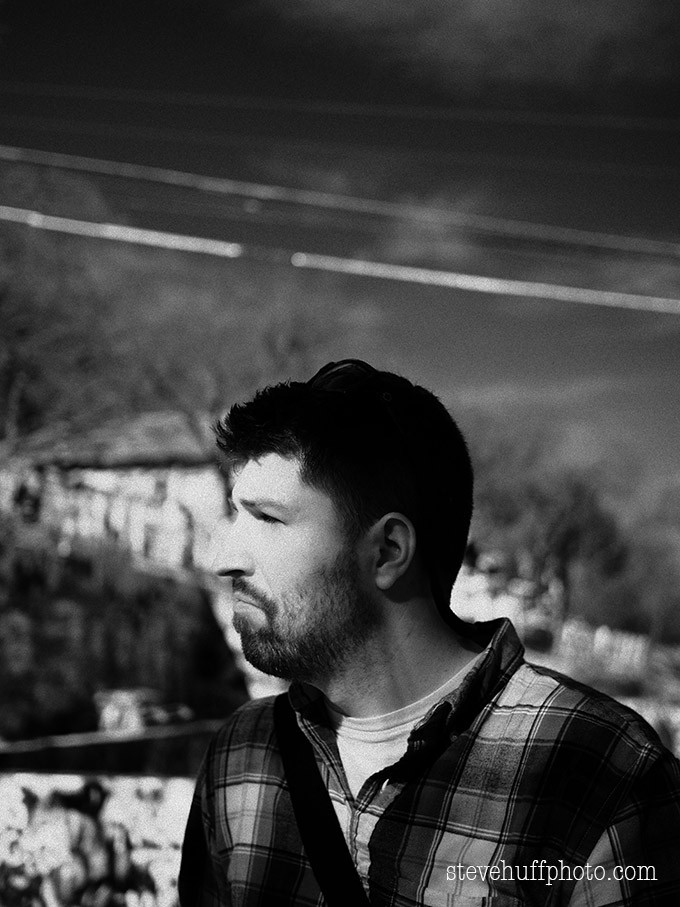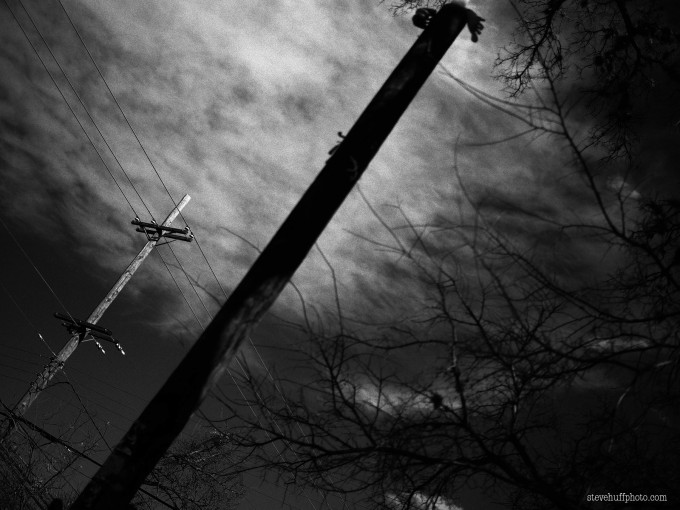 So while the Pen-F offers normal color modes (That I did NOT use here but will add some over the next two days)  it also gives us the Chrome Film simulations and the Monochrome simulations, and I feel these are the best film simulations on any digital camera to date. Easy squeezie to get these results with OOC JPEGS.
Pros and Cons of the Olympus PEN-F
PROS
It's small, light, but VERY well made
It is GORGEOUS in design and controls
Super customizable
MONOCHROME MODE
SLIDE FILM MODE
Swivel out to the left LCD get for video or Vlogging
New 20MP sensor is fantastic
Some of the best lenses out there are available for this system
Under $1200
NOW A PEN WITH AN EVF!
Control dial on front adds a cool look and is very functional
5 Axis IS best so far
Touch LCD screen can even change focus point with thumb while viewing through the EVF
Wonderful Image Quality
Decent low light high ISO capabilities though better can be had with some APS-C and Full Frame
Super fast AF, very accurate AF, Fastest I have seen in M 4/3 so far
This is a street shooters DREAM camera, well if not yours, it should be
Exposure Compensation Dial!!! A 1st for Olympus
SO many cool modes – Live Time, Focus Bracketing, Color Controls, Art Filters are still here, so so many things that are so functional that no other cameras have.
Nice quality Leatherette covering, even on the back of the LCD if you want to close it and shoot without it.
SILENT shutter option, and I mean SILENT!
1/8000 mechanical shutter or 1/16,000 electronic shutter. No problem for fast glass in the daylight.
CONS
 No weather sealing but then again, at this price point and for what it offers I would not expect it to be there.
I would probably prefer large buttons on the back as they are small, and seem hard to push. For example. the focus assist magnify button is very small and she I tried using a manual lens and using magnify I constantly had to take my eye from the EVF to find the button. I am sure after a couple weeks of use it would be second nature though it could have been bigger.
Some of the MONO modes some may consider harsh but it is supposed to be emulating a Tri X style of film. So this is how it is supposed to look. If you wang normal smooth Monochrome, use Mode 1 which will offer less contrast and lighter blacks.
NO MONO MODE IN RAW, only JPEG. But as I said, it is NOT a Monochrome camera, it simulates one very well.
THAT'S IT! It is one of the most "likable" cameras I have ever reviewed.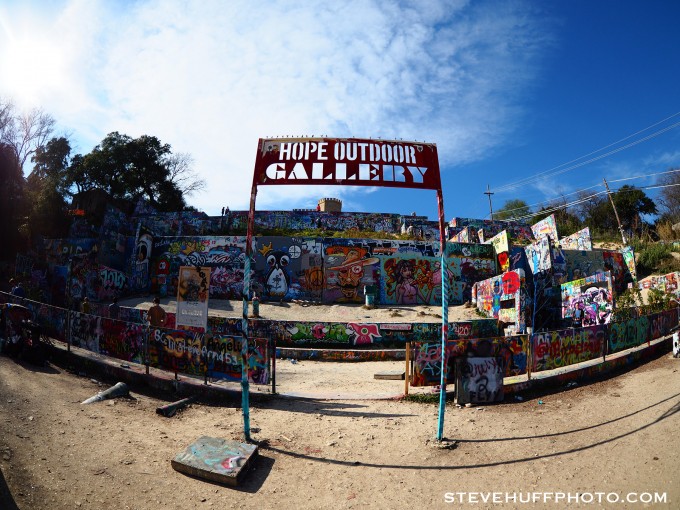 My Final Conclusion
This camera is one of those that I love because it has everything I like and really nothing I do not. It's an inspiration and if you are not a crazed pixel peeping maniac who only views 40-100 MP files at 100% you may not like Micro 4/3. But at the end of the day, Micro 4/3 offers shooters a real alternative to the bulk and size of many Full Frame offerings, even the smaller ones like the Sony A7 series but it does not offer full frame performance in ISO or IQ or DR. It does however keep up with APS-C, and I have proven this in the past with the E-M1. This has a better sensor. What you see here is all OOC JPEGS. My next update will be with RAW (when support is available) but my old E-M1 always did amazing with RAW and this one should be a tad better.
The PEN-F has been a long time coming and I am so thrilled that Olympus created this. There are many PEN fans out there and I feel they will FLIP over this one. I am replacing my old E-P5 with it so yep, I am ordering it even though I have an E-M5 around. I much prefer this to the E-M5 II and what sealed the deal for me was the COLOR DIAL allowing me to go from slide film like color to gorgeous Monochrome or even neutral if I so desired. The new EVF is nice (same one that is in the E-M10 II) and I just really LOVE LOVE LOVE the design here. Olympus outdid themselves and the PEN-F is 100% bonafide winner.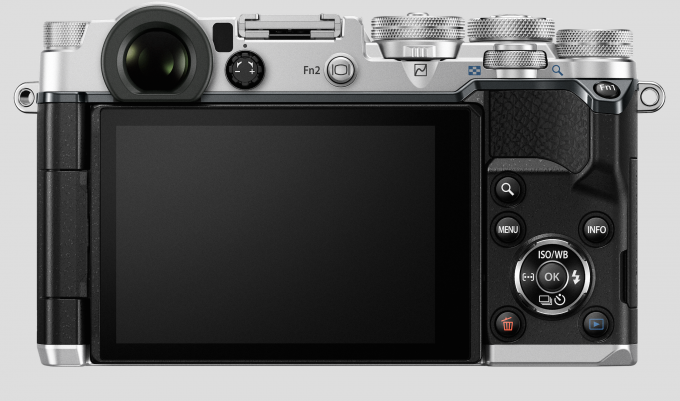 With that said, for many hardcore enthusiasts and pros it will not replace a full frame camera (it's not mean to) but for 90% of the camera loving public, it offers much more than most at this price point of around $1200 and if you want a HUGE step up from a smartphone or aging camera (even APS-C), THIS would be the camera I recommend to any and all from now on. Truth be told, if this camera was released in December, it would have been my Camera of the Year 2015 due to everything I just said about it, and the price which is excellent for what you get here. Its small, thin, and so easy to use and shoot. It JUST WORKS!
With its Electronic Shutter which is SILENT and allows up to 1/16,000S shooting or even the normal shutter at 1/8000s you are covered shooting fast glass in sunlight. With its fast AF, 10-20 FPS depending on the shutter mode and even the fantastic video capabilities (that I have not yet tested) along with the best 5 Axis IS in the business, this is a serious camera with a serious fun factor. The best part is that it delivers on all fronts from build to speed to usability to IQ.
The PEN-F will start shipping in March 2016 and will come in at $1199.00. 
Leave a comment below and let me know what YOU think of the new PEN-F!
WHERE TO BUY THE PEN-F & ACCESSORIES?
You can pre-order the PEN-F at B&H Photo & Amazon Below:
Order the PEN-F in Black at B&H Photo HERE
Order the PEN-F in Silver at B&H Photo HERE
Order the PEN-F In Silver at Amazon HERE
Order the PEN-F in Black at Amazon HERE
Accessories…
You can order the premium Leather bag at B&H Photo HERE
The grip is available HERE at B&H Photo
The half case is available HERE
———————————————
More Samples from the PEN-F!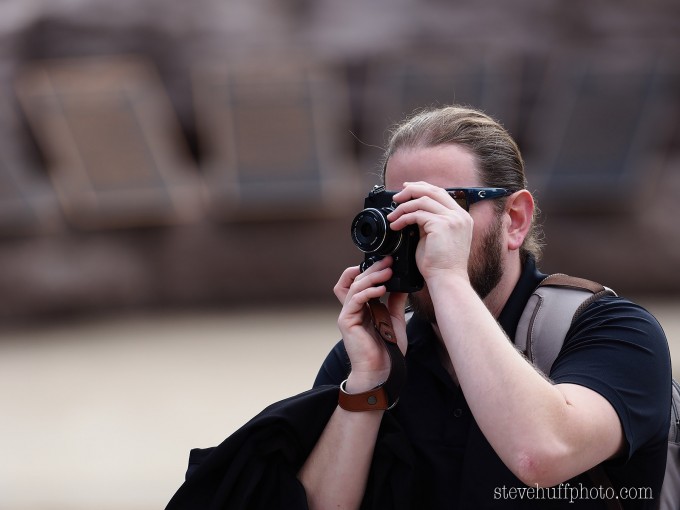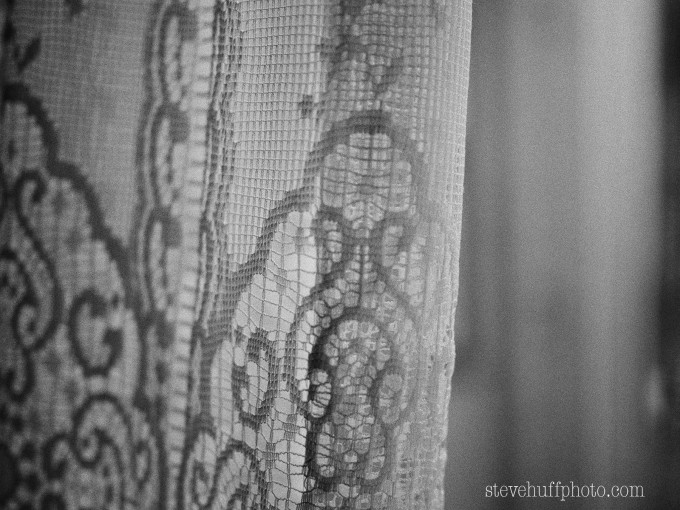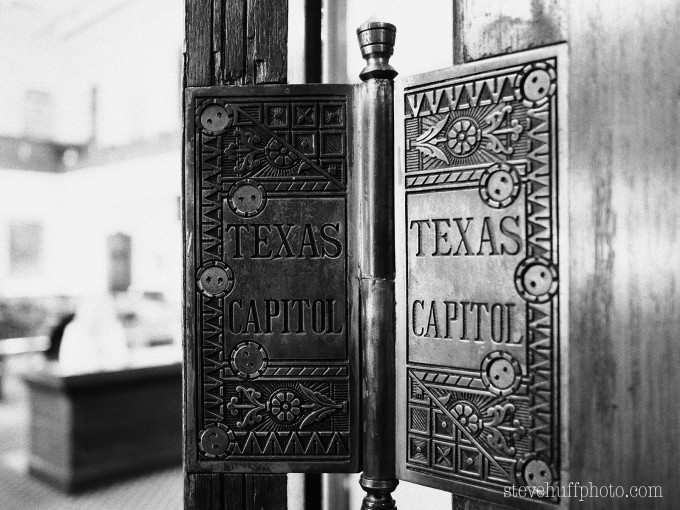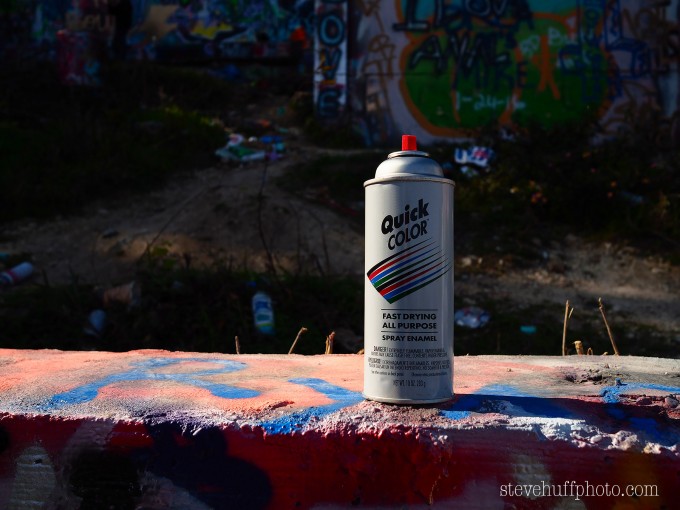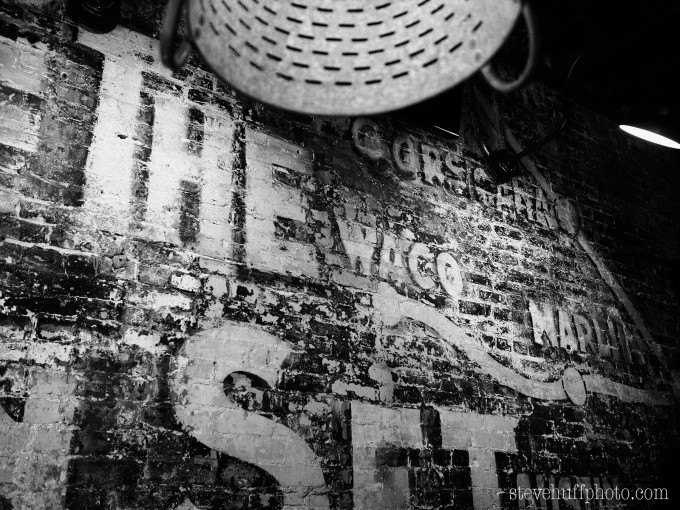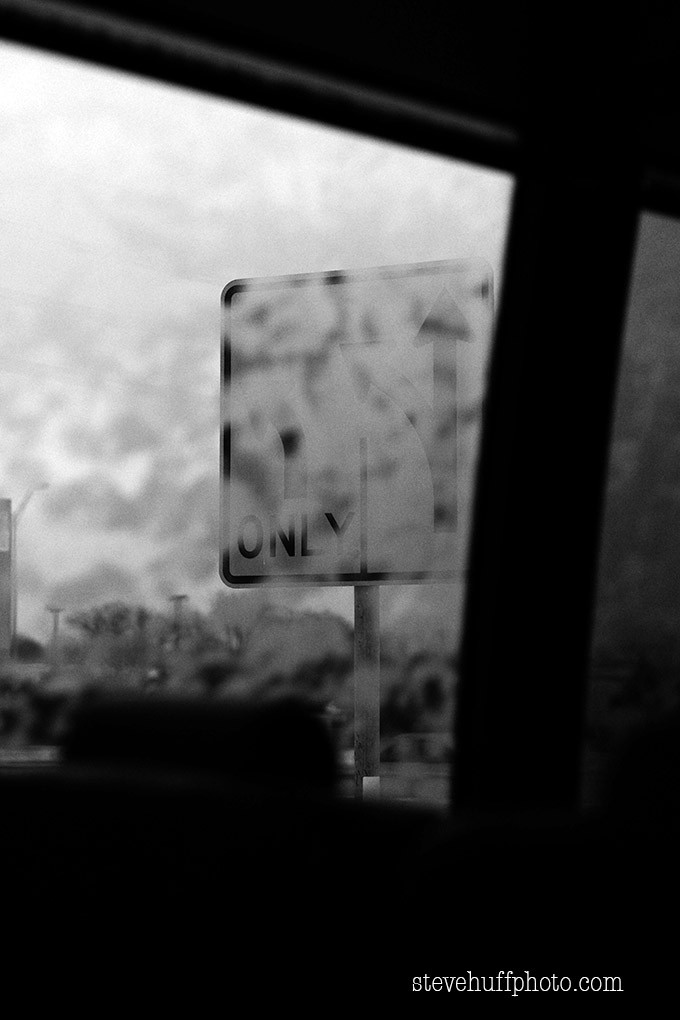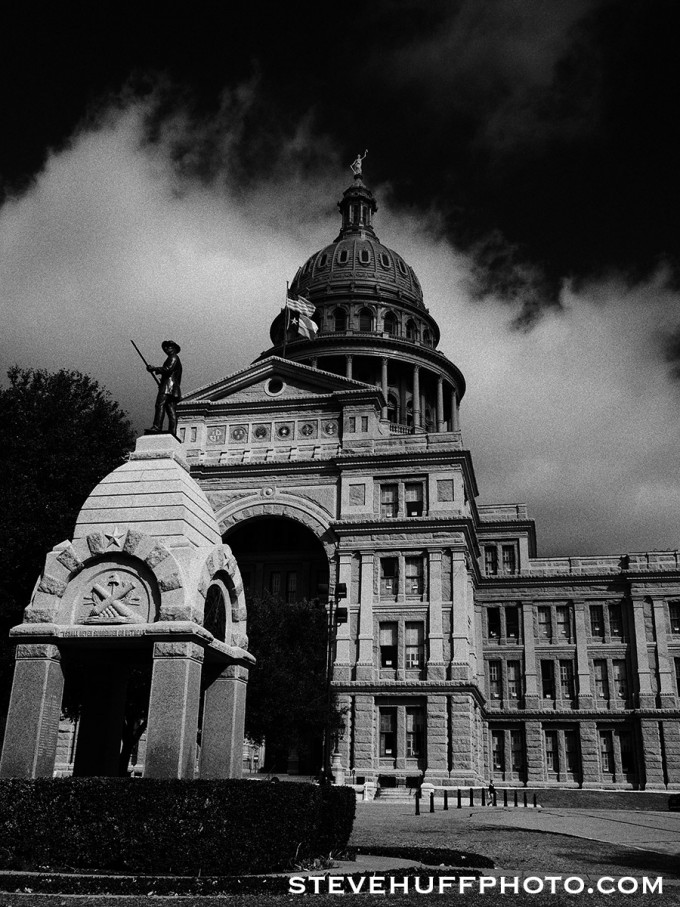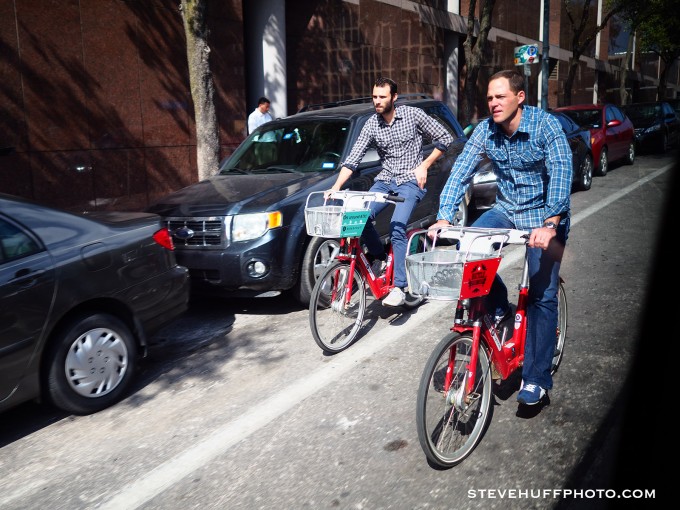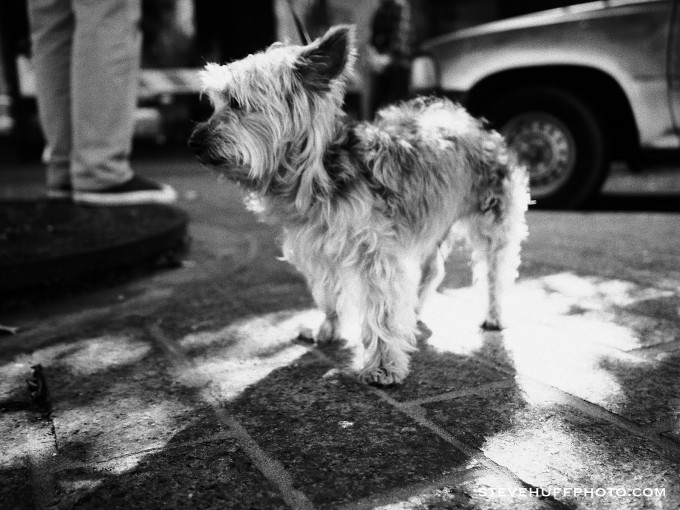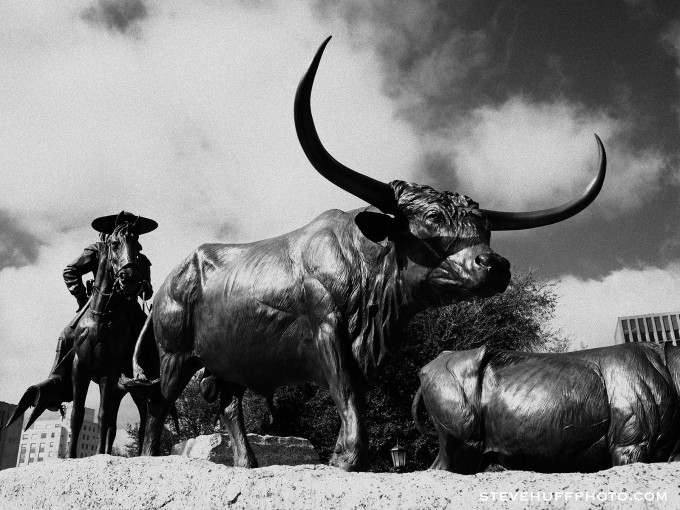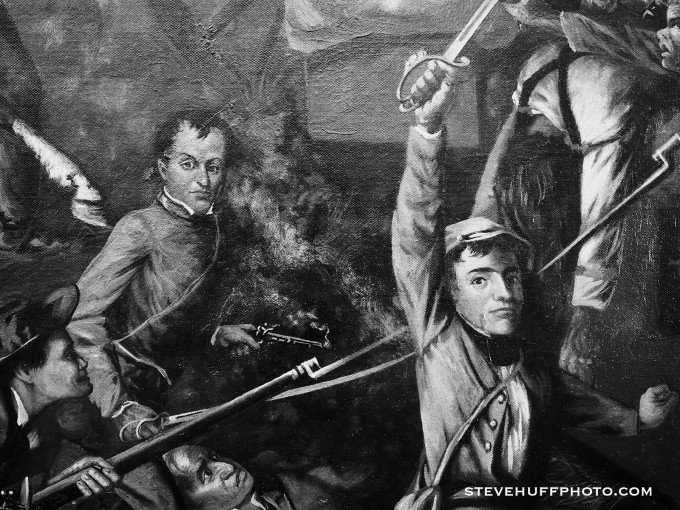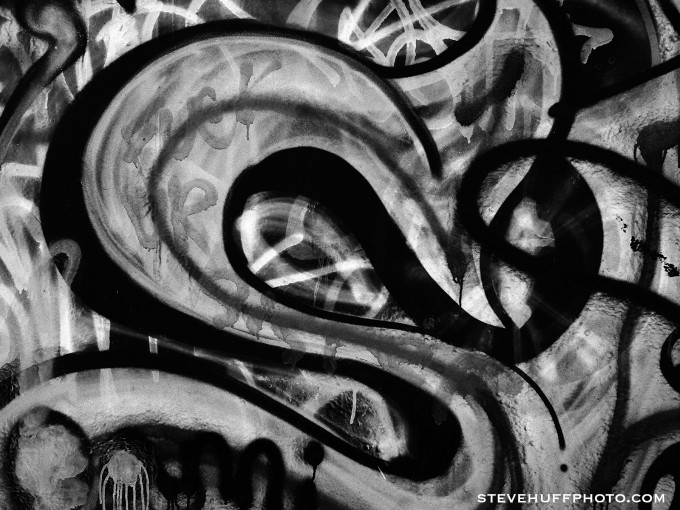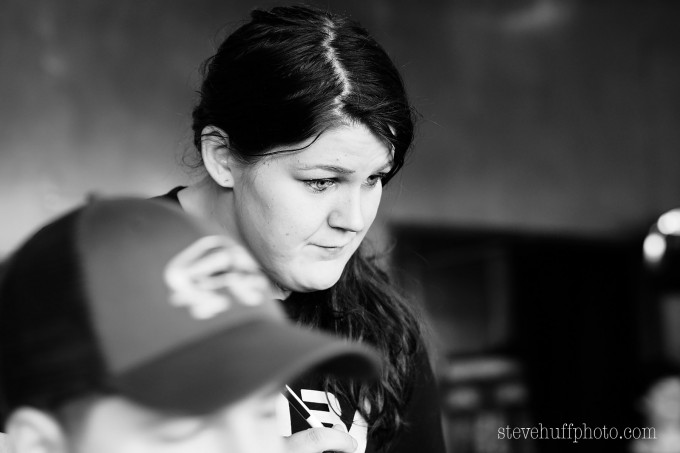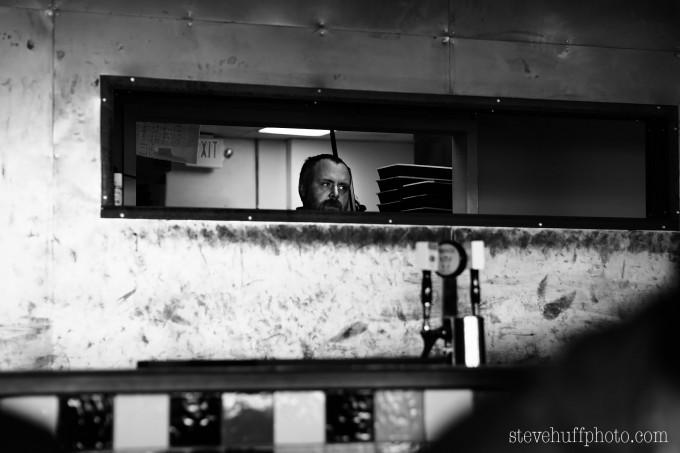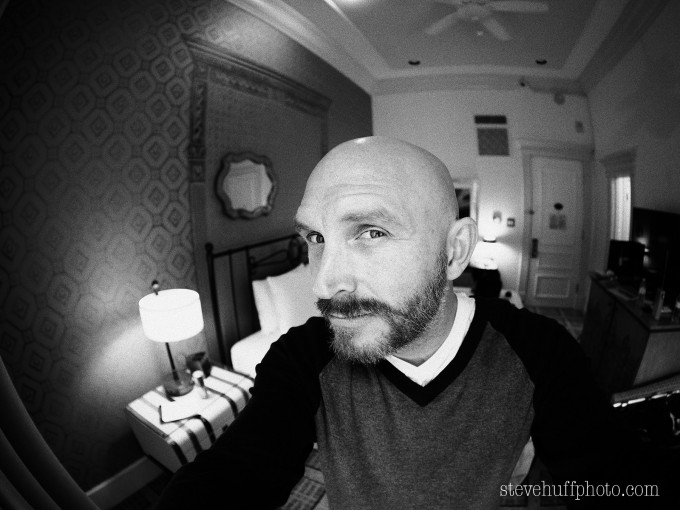 –
Below, with the new 300mm f/4 – THIS IS A DROP DEAD GORGEOUS LENS giving a 600mm FOV and easily hand holdable.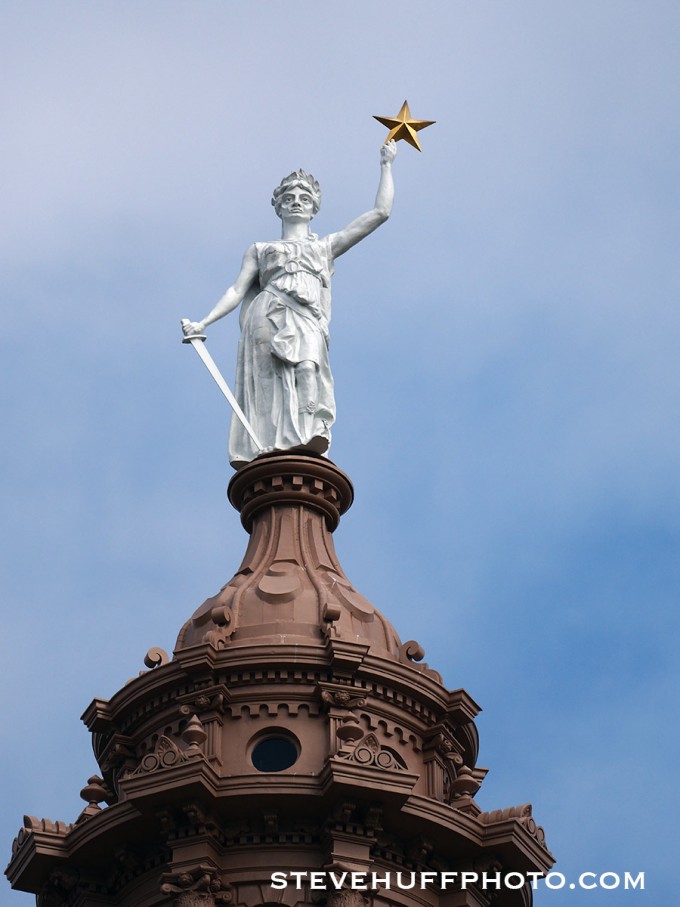 PLEASE! I NEED YOUR HELP TO KEEP THIS WEBSITE RUNNING, IT IS SO EASY AND FREEE for you to HELP OUT!
Hello to all! For the past 7 years I have been running this website and it has grown to beyond my wildest dreams. Some days this very website has over 200,000 visitors and because of this I need and use superfast dedicated web servers to host the site. Running this site costs quite a bit of cash every single month and on top of that, I work full-time 60+ hours a week on it each and every single day of the week (I receive 100-300 emails a DAY). Because of this, I could use YOUR help to cover my costs for this free information that is provided on a daily basis. 
To help out it is simple, and no, I am not asking you for a penny!!
If you ever decide to make a purchase from B&H Photo or Amazon
, for ANYTHING, even diapers..you can help me without spending a penny to do so. If you use my links to make your purchase (when you click a link here and it takes you to B&H or Amazon, that is using my links as once there you can buy anything and I will get a teeny small credit) you will in turn be helping this site to keep on going and keep on growing.
Not only do I spend money on fast hosting but I also spend it on cameras to buy to review, lenses to review, bags to review, gas and travel, and a slew of other things. You would be amazed at what it costs me just to maintain this website, in money and time (250 hours a month, and about $3000 per month).
So all I ask is that if you find the free info on this website useful AND you ever need to make a purchase at B&H Photo or Amazon, just use the links below. You can even bookmark the Amazon link (not the B&H) and use it anytime you buy something. It costs you nothing extra but will provide me and this site with a dollar or two to keep on trucking along.
AMAZON LINK (you can bookmark this one)
B&H PHOTO LINK – (not bookmark able) Can also use my search bar on the right side or links within reviews, anytime.
Outside of the USA? Use my worldwide Amazon links HERE!
You can also follow me on Facebook, Twitter, or YouTube. 😉
One other way to help is by donation. If you want to donate to this site, any amount you choose, even $5, you can do so using the paypal link HERE and enter in your donation amount. All donations help to keep this site going and growing!
 I do not charge any member fees nor do I (nor will I ever) charge for reviews, so your donations go a long way to keeping this site loaded with useful content. If you choose to help out, I thank you from the bottom of my heart.
——————————————-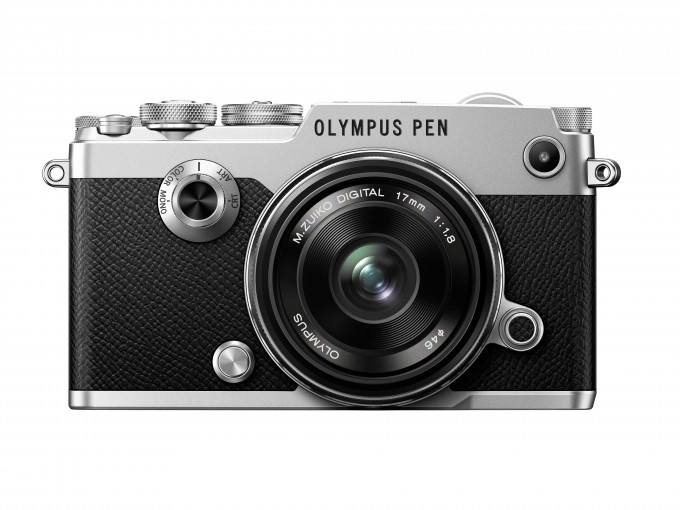 FULL PRESS RELEASE FROM OLYMPUS
OLYMPUS' ICONIC MASTERPIECE: THE NEW PEN-F® COMBINES TIMELESS DESIGN WITH SOPHISTICATED COLOR PROFILE CONTROL FOR THE ULTIMATE STREET PHOTOGRAPHY TOOL
20 Megapixel Live MOS Sensor, 5-Axis VCM Image Stabilization, Fully-Customizable Monochrome and Color Profile Control, and Interactive OLED Electronic Viewfinder in a Classic Rangefinder Design
CENTER VALLEY, Pa., January 27, 2016 — Olympus is pleased to announce the PEN-F, a compact system camera created by fusing cutting-edge digital technology with craftsmanship handed down from 80 years of Olympus camera manufacturing. As the digital update of the original PEN-F, the world's first half-frame SLR, the new PEN-F is packed with incredible performance advancements for photographers seeking superior image quality and creative control. The 20 megapixel Live MOS Sensor is combined with Olympus' 5-Axis Image Stabilization, a built-in 2.36 million-dot OLED electronic viewfinder, and a new Creative Dial on the front of the camera that accesses a host of controls to deliver a captivating shooting experience, all included in a design that exudes timeless beauty.
Elegant, Meticulous Design
The PEN-F's classic body lines and silhouette are inherited from its predecessor, which debuted in 1963. The top and front covers of the body are crafted from magnesium, and the precision metal dials (along with the bottom of the body) are crafted from aluminum. Olympus engineers devoted extraordinary resources to ensure superior quality and craftsmanship, so much so that even screws are undetectable on the camera's exterior. Simple, stylish touches — like the included camera strap and the leather-grained exterior of the camera body and the back of the articulating LCD monitor — provide a unified look and feel. Customizable buttons and dials are positioned for easy operation while the user looks through the viewfinder, and the new Exposure Compensation dial and four custom modes on the Mode Dial offer instant access to registered settings for simple, direct control.
Ultimate Image Quality in Every Situation
The newly-developed 20 megapixel Live MOS Sensor is paired with the latest TruePic™ VII Image Processor to bring out the amazing image quality of Olympus' M.ZUIKO® lenses. The sensor's low-pass filterless construction delivers high resolution and a low sensitivity ISO LOW mode equivalent to ISO 80. In addition, the powerful 5-axis VCM (Voice Coil Motor) image stabilization compensates up to 5.0 steps* of shutter speed for one of the world's highest levels of compensation performance. This technology allows users to capture clear images of night scenes and other low light situations with minimal noise, without raising the ISO. Focal length may be set manually, so that even legacy manual-focus lenses can be image-stabilized. The PEN-F's High Res Shot Mode captures 50 megapixel equivalent images that reproduce incredible subject detail in ultra-high resolution, perfect for architecture and still life work. Plus, Olympus Viewer 3 Ver. 2.0 image editing software has been updated to process High Res Shot RAW images.
Complete Freedom of Expression
The PEN-F's new Monochrome and Color Profile Control functions allow photographers the ability to emulate their favorite films of years past. These functions differ from using photo editing software after shooting, as they allow users to apply and check effects in Live View while shooting to create their own original images. Both functions include quick-select presets designed to give images the look of classic film. Or, settings can be completely customized to achieve specific looks. The camera's front-mounted Creative Dial accesses Monochrome Profile Control, Color Profile Control, Art Filters, and Color Creator, all with a simple twist.
Monochrome Profile Control combines five photographic effects — Color Filter effect, Shading effect, Film Grain effect, Monochrome Color, and Highlight and Shadow Control — for a variety of monochromatic expressions. In addition to the default setting (Preset 1), there is also Classic Film Monochrome (Preset 2) for a monochrome film effect with high contrast, and Classic Film Infrared (Preset 3) for an effect that mimics infrared film. In Color Profile Control, users are able to adjust the color saturation of 12 individual colors in 11 steps. This is combined with Highlight and Shadow Control for limitless color expression. In addition to the default setting (Preset 1), there is also Chrome Film Rich Color (Preset 2), which provides deeper tones in images, and Chrome Film Vivid Saturation (Preset 3), which creates high levels of color saturation. The PEN-F's rear lever lets users easily toggle through the various effect controls, including Highlight and Shadow Control, a feature that also allows for the adjustment of midtones within plus or minus seven steps for advanced customization.
High-Visibility Interactive Viewfinder
The PEN-F is equipped with a built-in 2.36 million-dot high resolution OLED Electronic Viewfinder (EVF) with a 100-percent field of view and a magnification rate of 1.23x (35mm equivalent: approx. 0.62x) for a clear view without aberrations, even at the edges. Simulated OVF (S-OVF) Mode expands the dynamic range and provides an image similar to what would be seen with the naked eye. The magnified display function and Focus Peaking (which offers three levels and four colors) allow for extremely precise lens focusing. In addition, the PEN-F's vari-angle, touch-enabled LCD monitor lets users compose Live View shots from a variety of angles, high or low.
Super-Fast Response for Comfortable Shooting
The PEN-F features blazing-fast speed with the shortest shutter-release time lag of any compact system camera** at 0.044 seconds. The 1/8000-second, high-speed mechanical shutter provides superior performance for capturing fast action, and shutter functions can be customized according to the scene. Silent Mode is useful for shooting in situations that require complete silence, and Anti-Shock Mode allows users to prevent shutter shake. The AF Targeting Pad enhances control by allowing users to set focus points by touching the rear monitor with their thumb while composing their shot in the viewfinder. Face Priority AF and Eye Priority AF detect and continuously adjust the focus on faces or eyes for easier portrait shooting. Enhancing the detail of every shot is AF Target Spot Metering, which links the AF Target and the metering area, while Super Spot AF and Small Target AF make it possible to focus on small subjects.
The PEN-F offers additional compatibility with users' legacy lenses by enabling them to register the information of lenses without electronic contacts for inclusion in images' EXIF data. The lens information may be recalled with the press of a button. Up to 10 lenses can be registered, including the lens name, focal length and aperture value.
Even More Creative Control
Other creative features include Live Composite Mode, which allows users to extract and composite the brightest areas from multiple, sequentially shot images to capture incredible cityscapes and star trails. With the PEN-F's built-in Wi-Fi®, users can utilize the Olympus Image Share app for Android® and Apple® to adjust settings and monitor the progress of the image as it develops in real time on a smartphone or tablet. In 4K Time Lapse Movie, the camera captures up to 999 images automatically at intervals ranging from one image every second to one image every 24 hours, and combines them into a stunning high-resolution 4K video, all in-camera, without the need for additional software.
For those who enjoy macro photography, Focus Bracketing captures multiple shots at the touch of a button, all with slightly different focus depths. The new Live View Boost 2 makes it possible to easily focus and compose shots while checking visible stars in Live View. The PEN-F's high-speed sequential shooting capabilities let users capture all the action at 10 fps with the mechanical shutter, 5 fps with C-AF, and an extraordinary 20 fps with Silent Mode.
Premium Leather Accessories
Optional accessories include the External Metal Grip (ECG-4) that lets users replace the battery without removing the grip, featuring a Quick Shoe Compatible Rail on the bottom for direct connection to a compatible tripod head. Premium-quality leather accessories are also available in limited quantities. The Premium Leather Shoulder Strap (CSS-S120L PR) features high-quality leather with a two-tone design and a thickness that helps reduce shoulder strain. A Premium Leather Wrapping Cloth (CS-48 PR) made of finely textured genuine leather is perfect for wrapping the entire camera with a large lens attached. The Premium Leather Camera Bag (CBG-11 PR) is a compact, genuine leather camera bag produced under the direction of AJIOKA Co., Ltd., a Japanese leather manufacturer, with thorough attention to details including pockets, a shoulder pad, and shoulder strap. The Genuine Leather Body Jacket (CS-47B) is designed to protect the bottom of the Olympus PEN-F from bumps and scratches.
U.S. Pricing and Availability
The PEN-F is available now for an estimated street price of $1,199.99 (U.S.) and $1,499.99 (Canada).