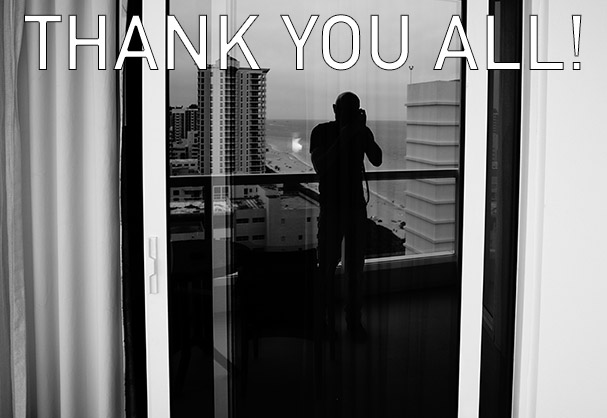 Thank You All for your continued support!
You know, it has been many years now that I have been running this blog/website and it never gets old for me, even going on eight years of daily work here, I still LOVE it. Sure, the camera business has its ups and downs..some months are super hot for camera news and reviews and some are just slow. These days, it seems camera releases are slowing down somewhat from just a couple of years ago. Sure, Sony is still at it and they are on a roll, and Olympus continues to innovate. Panasonic is still in the M 4/3 game and Leica is trying to diversify into all kinds of camera segments, hinting at something to do with phone photography in the future. Fuji is plugging along with new cameras and lenses and Nikon and Canon are still sticking with their DSLR roots and the photo community is probably happier than ever with all of these amazing choices out there. I mean, just look at the choices we have as passionate photographers. That is if you want a NEW camera! Look past that and we have thousands of old cameras on the used market we can use to bring our vision to reality.
For the enthusiast, it's tough to go wrong as most nice cameras today are just fantastic.
As for this website, my reviews will always be here and I will be writing them until I just can not do it any longer. Truth be told, what helps keep ME going is all of YOU. Your kind words, your kind messages and emails and your submissions like the daily inspirations, reviews and sharing of your work and thoughts. It's a pretty cool community and while there are hundreds of sites out there doing similar things, tens of thousands of you still visit me here daily! Amazingly cool. I appreciate all of you, and will always do my best to deliver reviews on the products that move me, that motivate me and that I feel are worth taking a look at..
Sony 24-70 G Master – Super dark environment and I overexposed this one but managed to salvage it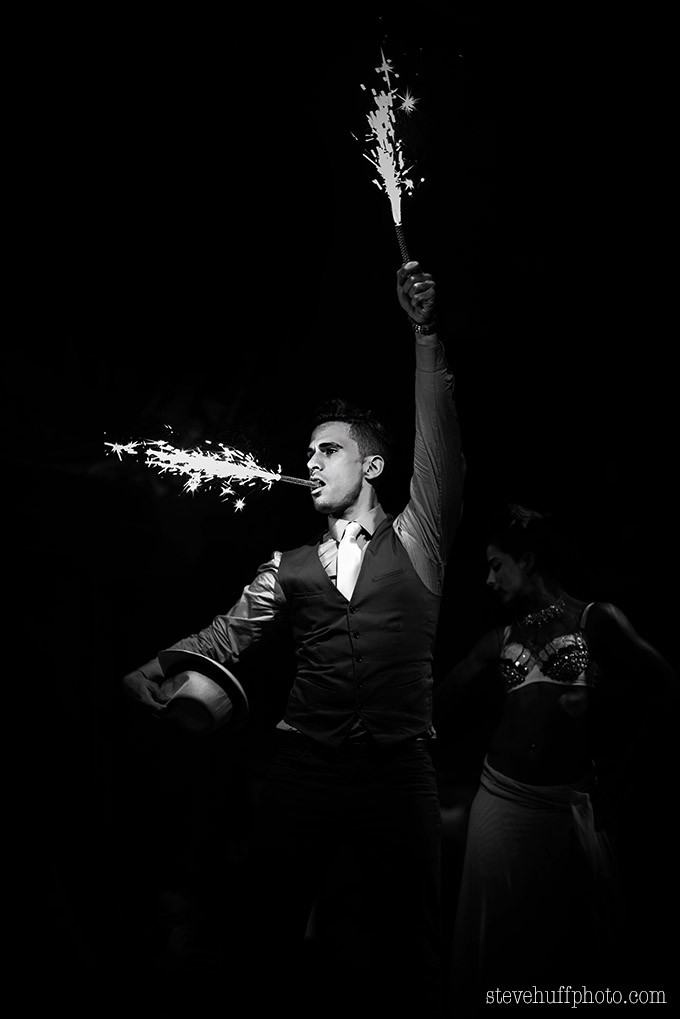 Believe it or not, this website was the worlds very 1st REAL WORLD review site, as in NON technical..using real photos to judge a camera instead of test charts, graphs and studio scenes. There was a strong need for it at the time, and today there are  a gazillion real world review sites out there, and I love all of what I see from them. It's so cool to see reviews being done in this way in addition to those who do technical reviews. I feel there is a need for both, and always have, which is why I started this site may years ago. The internet can be a wonderful thing…it can also be a horrific thing but for the most part, it is so wonderful to see so many conversing about something they love, on an intellectual and positive way.
THANK YOU!
Just this week I received some great emails from readers, and it is stuff like this that also motivate me to kick my butt into high gear and work more and more on this website (which now houses THOUSANDS of posts, over 7 1/2 years worth).
Check out these nice messages that just came in….so awesome to see positivity and happiness in a world that seems like such the opposite these days…
"I just wanted to drop you a note of thanks for your wonderful website. I like your positive, upbeat energy, and your focus on the products, techniques, and approaches that make photography fun and engaging for so many people.
While other websites like to be armchair critics, you engage your audience, teach them, and inspire them to try new things. That's appreciated.
Incidentally, I have been following your camera advice carefully, and recently upgraded from a Olympus OM-D EM-1, which I absolutely loved, to a new Sony A7rii, which is just awesome. Your advice helped with both decisions, and I never regretted listening to you.
Thanks again for what you do. Stay positive and enthusiastic! It's refreshing to see in this era of complaining and tearing others down.
Cheers, Jon"
and this one…
"…Thanks for all your words on this gear, it helped me pull the trigger and my first day with this setup clearly marks the beginning of lots of awesome. I reread your Lecia Summilux 35mm review and the images that combo gets and I'm seeing form on this gear are amazingly similar and satisfying.
May your shutter finger never fail you,
Justin"
So thank all of you for being here, thanks to those who send messages like this every single day and thanks to all who help support this site with your guest posts, reviews and even for using the links here when you buy anything at Amazon or one of the camera shops that sponsor the site. It all helps dramatically and keeps me plugging along day-to-day.
Lots of new things on the way in 2016 from what I have been hearing and while the death of the point and shoot is upon us, and camera companies are making cameras more and more for the enthusiast, it's all GOOD. Choices are great to have when you are a crazy photo nut and it seems they just keep rolling along to make us happy, and broke..but hey, I only am going to go round this earth once and I love living life to the fullest so I do what I love each and every day.
So I will be here for years to come, writing down my thoughts on cool new cameras and allowing all of you to have a voice, if you want one, right here at stevehuffphoto.com
THANK YOU! Have a great weekend!
Steve
Two more from the Sony 24-70 G Master lens..