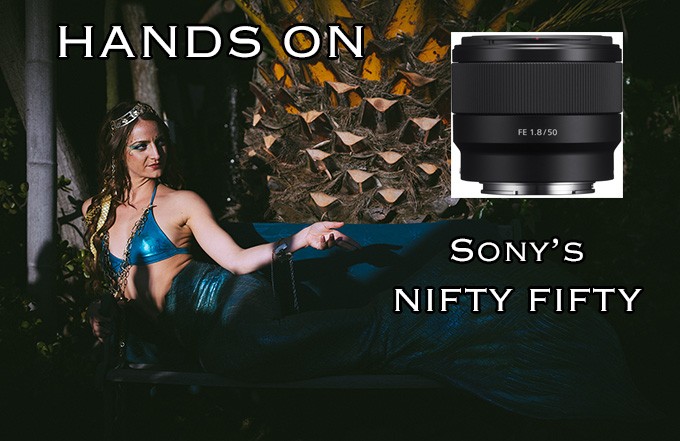 HAND's ON! Sony's Nifty Fifty! A $249 50 1.8 FE Lens
Hey to all! It's nearing the end of the week and man it has been a busy one for me! I have a load of new camera gear at the Huff household to start using and reviewing (Leica T 35 1.4 Summilux, Sony G Master lenses, Sony A6300, Olympus 300MM) and while one of those pieces of gear sitting here is NOT this new 50 1.8 from Sony, I did get to use this lens for a day this week in San Francisco and I will tell all Sony A7 owners right now:
*If you are a Sony A7 user, as in, you own and use ANY A7 series body from the 1st to the most recent and you DO NOT own the Sony/Zeiss 55 1.8..or a fast 50..then YOU MUST seriously consider this lens. For $248, it is a steal*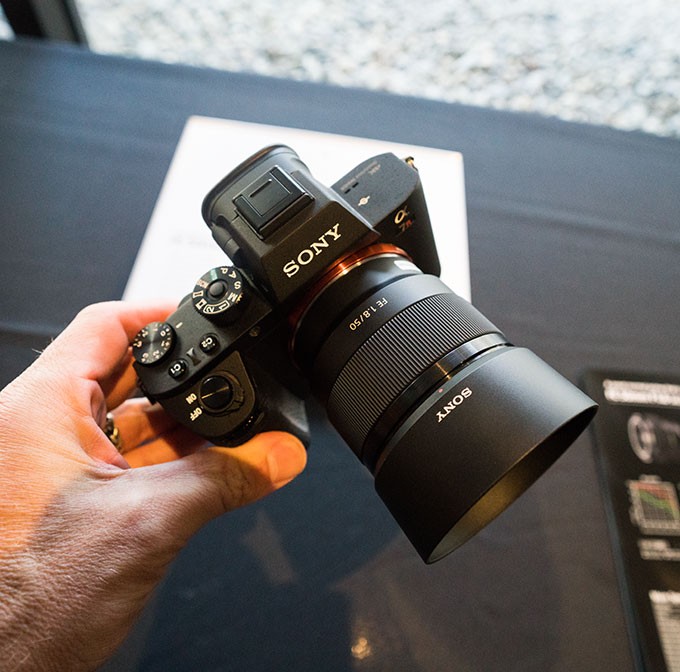 Canon and Nikon have their inexpensive 50 1.8's and now Sony does as well, and while it is not as crisp or WOW as the Zeiss 55 1.8, it comes in at a MUCH lower price of $248 and comes with a nice little lens hood as well. For $248, this is a huge bang for the buck and I feel every Sony user should own one (if you do not already have the 55 1.8 or other fast 50). Even their older crop sensor 50 1.8 is more expensive! This is a full frame lens my friends!
The 50 1.8 on a Sony A7RII at f/1.8. For $248, this is stunning performance. Vignette added by me. To see the image sharper and how it should be seen, click on it. All images here must be clicked on to see them correctly as the site softens them up (as you see them here without clicking).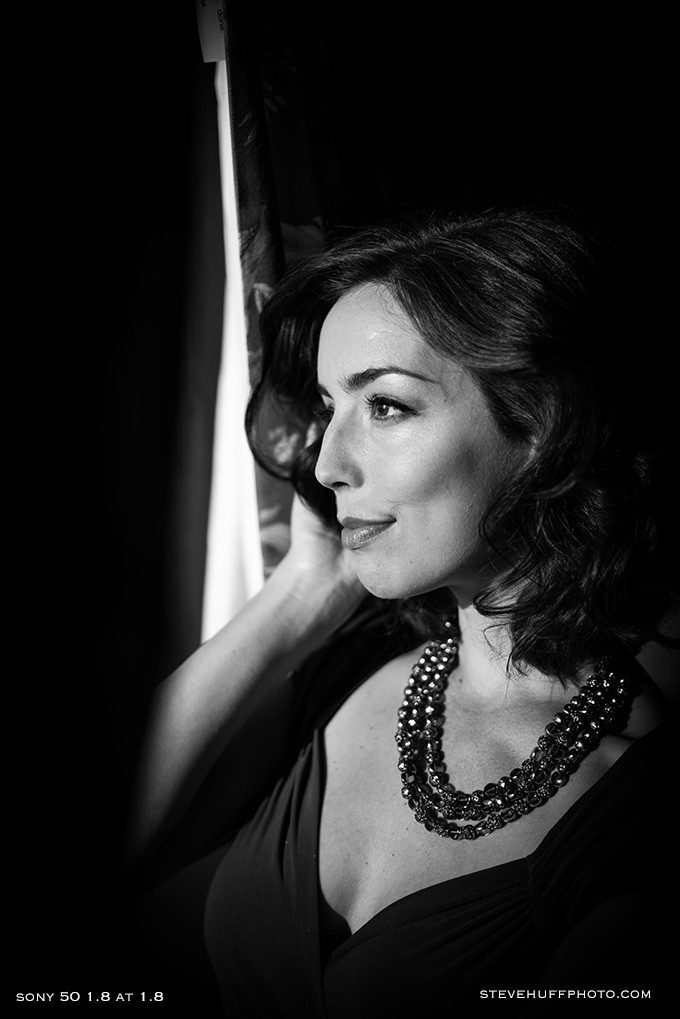 –
How about some color?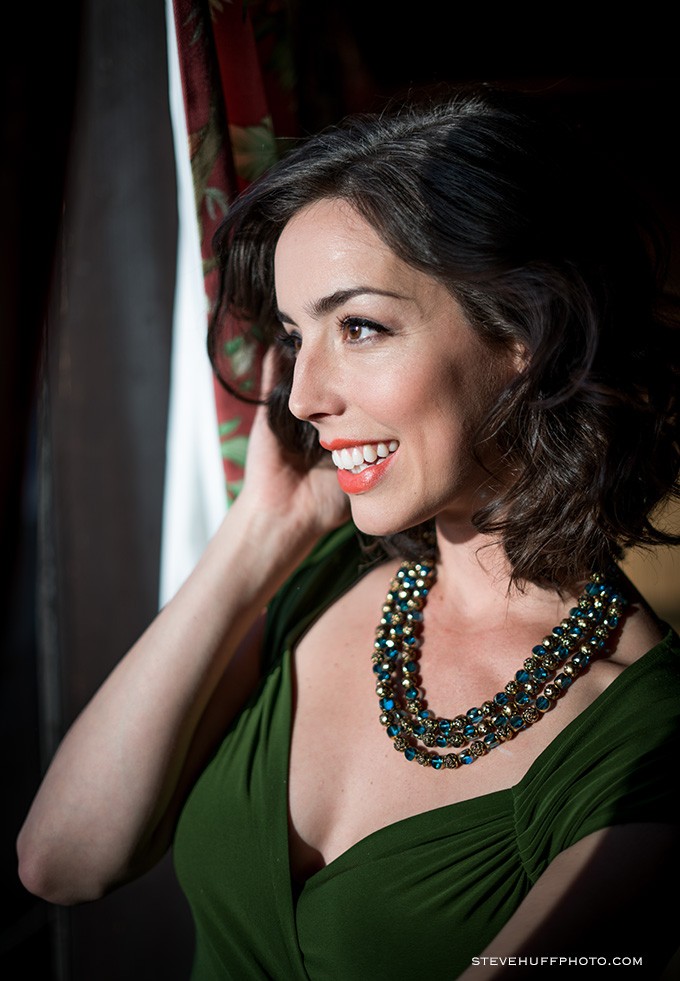 When I first held  this lens I was surprised at how light it was..then again, remembering the price point and other "Nifty-Fifty's" I came to realize that this is how low cost fast 50's feel. Yes, it is light but the performance is VERY good. While this is not a full drug out review (as I only had access to the lens for hours) and no huge tests against other 50's, I can say that out of the camera files with this lens will be lower contrast than say the Zeiss 55 1.8 that has had rave reviews since its release. But this lens is much less expensive, so you will not have the out of the box performance of the Zeiss. But all that is needed is a quick slide of the contrast slider in your fave editing platform and you will have something like you see above.
Another in B&W with this lens and a crop below. This was also shot wide open at 1.8. I added vignetting here for effect, but as it is, there is none from this lens when used on my A7RII.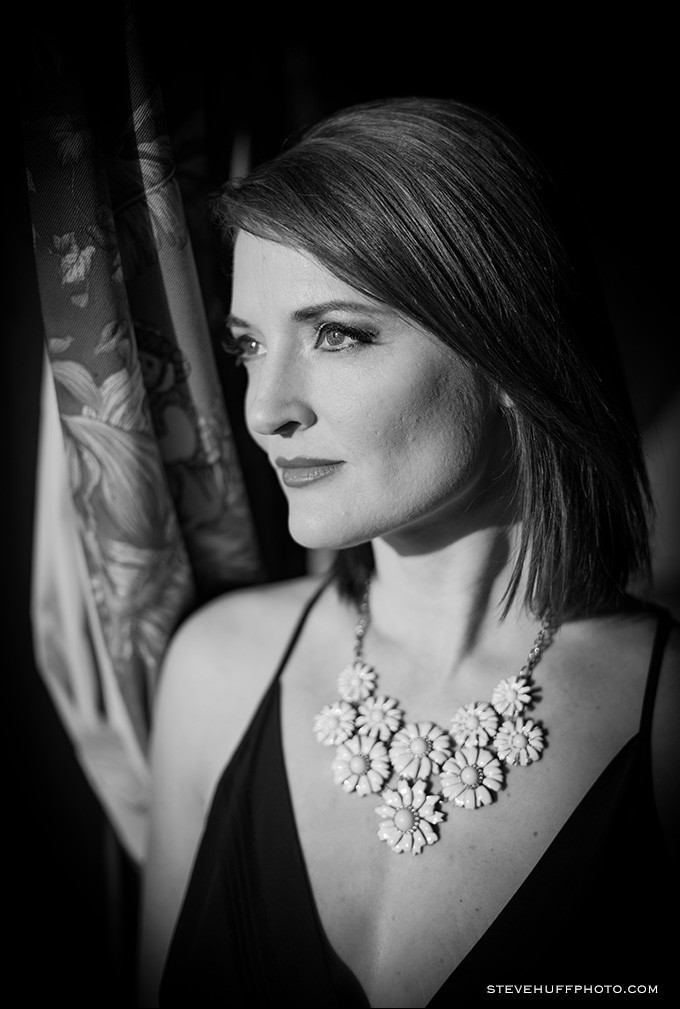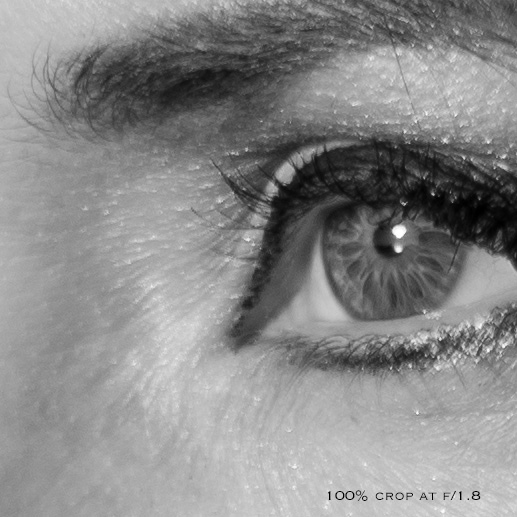 When using the lens I expected the images to be a tad soft, and maybe have vignetting or issues but Sony actually added an ASPH element here to minimize distortions and enhance clarity and sharpness. They also added a double-gauss optical design to reduce field curvature and give edge to edge sharpness. This is not a "Cheap" 50. It is an inexpensive ($248) 50 that performs more like a $500 lens. Here are a few more details on this lens from Sony:
Normal-length 50mm prime lens is designed for full-frame Sony E-mount mirrorless cameras, however, can also be used with APS-C models where it will provide a 75mm equivalent focal length.
Fast f/1.8 maximum aperture benefits working in difficult lighting conditions and also avails greater control over focus placement for working with shallow depth of field techniques.
One aspherical element minimizes spherical aberrations for improved clarity and sharpness.
Double-gauss optical configuration helps to reduce field curvature and distortions for more consistent image quality from edge-to-edge.
DC actuator offers quick, quiet, and accurate autofocus performance to suit both stills and video applications.
Metal bayonet offers increased durability and a solid feel when mounting the lens.
Rounded seven-blade diaphragm contributes to a pleasing bokeh quality.
There is not much to say about a simple fast 50 but if you have never used a 50mm prime, then you are really missing out. I expect 95% of you reading this page probably have either owned or used a fast 50mm prime at some point. It's the staple of many lens collections. I used to only use a 50mm and did for almost two years when I was shooting film on a Leica. The 50mm focal length was truly my thing, and the more I used it and stuck with it, the better my photos were getting. Soon, it got to the point to where I could just look at my surroundings and I could see ANY scene or frame in my head, in 50mm. I knew exactly how the image would look, Bokeh and all. I also found 50 to be a nice mid portrait lens. Many feel 85 or longer is best for portraits, and for headshots those people would be correct. For portraits like you see above, a 50 can also do the job, especially in tighter quarters.
Not all 50's are created equal though. Some are SUPER 50's like the Leica 50 Summilux, which I feel is the "Gold Standard" among 50's for price, character and lovely Bokeh and 3D separation. That lens is $3500. This lens is $248 and while it is nothing like a Leica 50 Lux, it will deliver nice sharpness, no real distortions and can be used for so many situations. Being an f/1.8 it will allow you to get more light to your sensor when you need it making  this a great all around, every day general inexpensive lens.
I added a filter to this using VSCO – must click to see it correctly.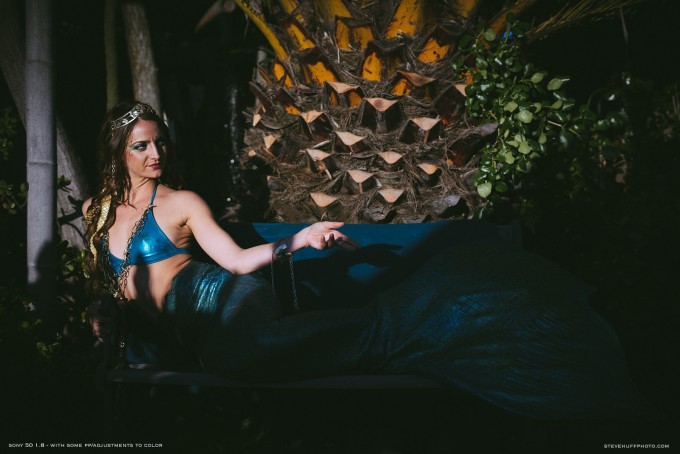 Auto Focus Speed
When using the 50 1.8 lens I made a mental note  to pay attention to the focus speed and accuracy. Only having it for a short time, I wanted to make sure it had no issues focusing because if it did, then I would have had a problem with it. I am not a fan of lenses or cameras that focus slowly or give inaccurate AF readings.
I can say that the 50 1.8 focuses just fine. While not a speed demon with blazing AF like something you would see in a $2000 lens, it punches above its weight a little delivering consistent performance across the board from AF speed, accuracy, IQ and handling. This is an extremely light lens, and it makes your A7 feel extra light. This is good, just do not drop the lens 😉 While the lens focuses it does extract in and out a bit, so the internals move and you will hear a slight motor noise as it goes in and out and attains focus. But its quiet and would never bother me or anyone while shooting.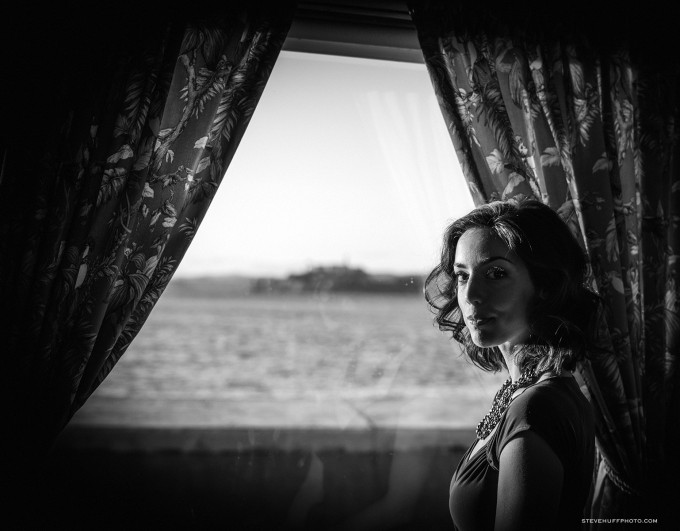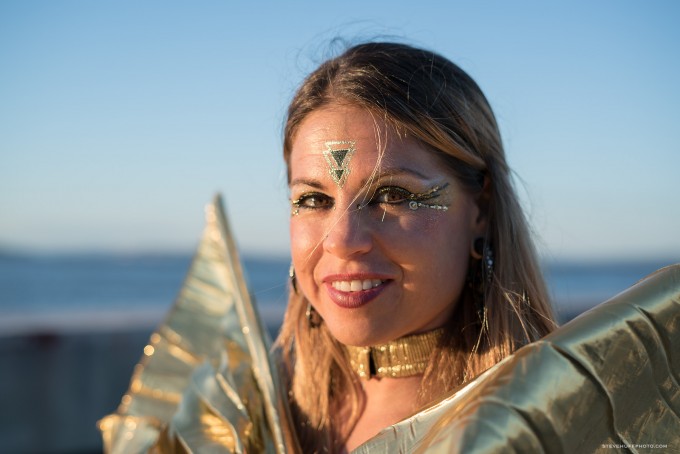 At the end of the day, I can HIGHLY recommend this lens. It is cheap in price, great in quality, delivers performance and speed of a $500 lens vs the under $250 that it does cost. The Bokeh seems smooth and pleasant and while the contrast and pop is low out of the box, a few tweaks to your image (contrast) will make them pop. It's not up there in performance, build or 3D pop that you get with the more expensive Zeiss 55 1.8 but for the money, nothing will beat it on a Sony A7 system. This is a full frame lens unlike the old Sony 50 1.8 they made for APS-C. So this is the lens you want for your full frame Sony A series body.
You can pre-order the new Sony 50 1.8 FE at the links below. Cost is under $250 and it starts shipping next month in may. Pre-order assures you will get it first and these shops do not charge you until your lens ships. Pre orders can also be canceled anytime before the lens is shipped. If you have a serious interest in this lens I HIGHLY suggest pre ordering as I expect (as does Sony) that this lens will be HUGELY popular due to the cost and performance it provides. Also, using my links below will help keep this site going and going! Thank you!
PRE ORDER THE LENS!
PRE ORDER THE SONY 50 1.8 AT B&H PHOTO HERE
PRE ORDER THE SONY 50 1.8 AT AMAZON HERE
————————————————
PLEASE! I NEED YOUR HELP TO KEEP THIS WEBSITE RUNNING, IT IS SO EASY AND FREEE for you to HELP OUT!
Hello to all! Since 2007 I have been running this website and it has grown to beyond my wildest dreams. Some days this very website has over 200,000 visitors and because of this I need and use superfast dedicated web servers to host the site. Running this site costs quite a bit of cash every single month and on top of that, I work full-time 60+ hours a week on it each and every single day of the week (I receive 100-300 emails a DAY). Because of this, I could use YOUR help to cover my costs for this free information that is provided on a daily basis. 
To help out it is simple, and no, I am not asking you for a penny!!
If you ever decide to make a purchase from B&H Photo or Amazon
, for ANYTHING, even diapers..you can help me without spending a penny to do so. If you use my links to make your purchase (when you click a link here and it takes you to B&H or Amazon, that is using my links as once there you can buy anything and I will get a teeny small credit) you will in turn be helping this site to keep on going and keep on growing.
Not only do I spend money on fast hosting but I also spend it on cameras to buy to review, lenses to review, bags to review, gas and travel, and a slew of other things. You would be amazed at what it costs me just to maintain this website, in money and time (250 hours a month, and about $3000 per month).
So all I ask is that if you find the free info on this website useful AND you ever need to make a purchase at B&H Photo or Amazon, just use the links below. You can even bookmark the Amazon link (not the B&H) and use it anytime you buy something. It costs you nothing extra but will provide me and this site with a dollar or two to keep on trucking along.
AMAZON LINK (you can bookmark this one)
B&H PHOTO LINK – (not bookmark able) Can also use my search bar on the right side or links within reviews, anytime.
Outside of the USA? Use my worldwide Amazon links HERE!
You can also follow me on Facebook, Twitter, or YouTube. 😉
One other way to help is by donation. If you want to donate to this site, any amount you choose, even $5, you can do so using the paypal link HERE and enter in your donation amount. All donations help to keep this site going and growing!
 I do not charge any member fees nor do I (nor will I ever) charge for reviews, so your donations go a long way to keeping this site loaded with useful content. If you choose to help out, I thank you from the bottom of my heart.