QUICK SHOT: Lucy in Flight
by Ivan Guevara
Hi Steve,
The impact your site had on me was profound. As a videographer with roots in photography, I was inspired by you to once again capture life's moments through a lens and aperture after taking a long hiatus. I graduated in Film/Video Production, but acquired the photographic eye through the use of manual still cameras and 35mm film. Framing, composition and lighting are always the constants founded on a photographer's skills and abilities; however, the techniques have changed as technology advanced.
Your passionate yet practical creative expression through photography was part of what fueled my determination to re-learn and hone the craft which grew unfamiliar after only five years. With your technical commentary to help me catch up on the latest and greatest equipment, and my daughter as my primary subject matter of inspiration, I honestly never leave my house without at least one of my cameras ready to shoot.
This picture was taken in Seattle, from atop the balcony of my brother's home. I set everything on the camera, lens and marked his foot placement; he made the shot possible by releasing the shutter at the perfect time.
Title: "Lucy in Flight"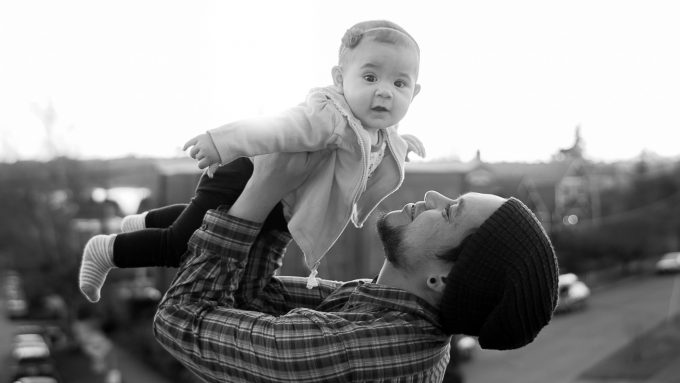 From Steve: Want to submit a QuickShot of your own? Send me one of your favorite shots with a paragraph or two about it! That's it! Email me HERE