READER QUICK SHOT: Sony A7 and Vintage Leica 35 Summilux
By Martin Bray
From Steve: This "Quick Shot" will be a new series much like the daily inspiration but with ONE SHOT only. If you have ONE SHOT that you love, send it to me with a description of the shot, what you used to take the image and why you like it. I may post it as a "Quick Shot"! Send to me at stevehuff1@me.com.
I love the shot below as I am a huge fan of Environmental Portraits. Seeing this man in his workspace tells the story of his daily life and routine. I think it is a fantastic image, and captured with one of the coolest lenses ever, the old vintage 1960's Leica 35 Summilux!
Dear Steve,
I drop into your site every few days to find out what people are up to, especially with the Daily Inspiration, many of which prod me to get out and about with a camera. This week I was doing some local town shots for a friend who has a gift shop and wants to start a small gallery. I was taking a picture of an interesting door when the owner appeared and invited us in to what turned out to be his goldsmith studio. I took this image on a Sony A7 with a 1960s Leitz Summilux 35mm f1.4 (ISO 2000, 1/60 sec, f4 – natural light only) – I just like the look of the man in his studio with all the organised clutter that you get in these places.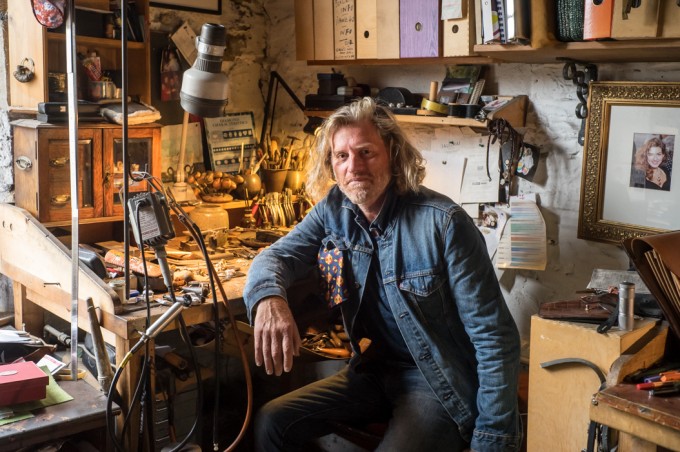 Thanks for looking!
Martin Bray