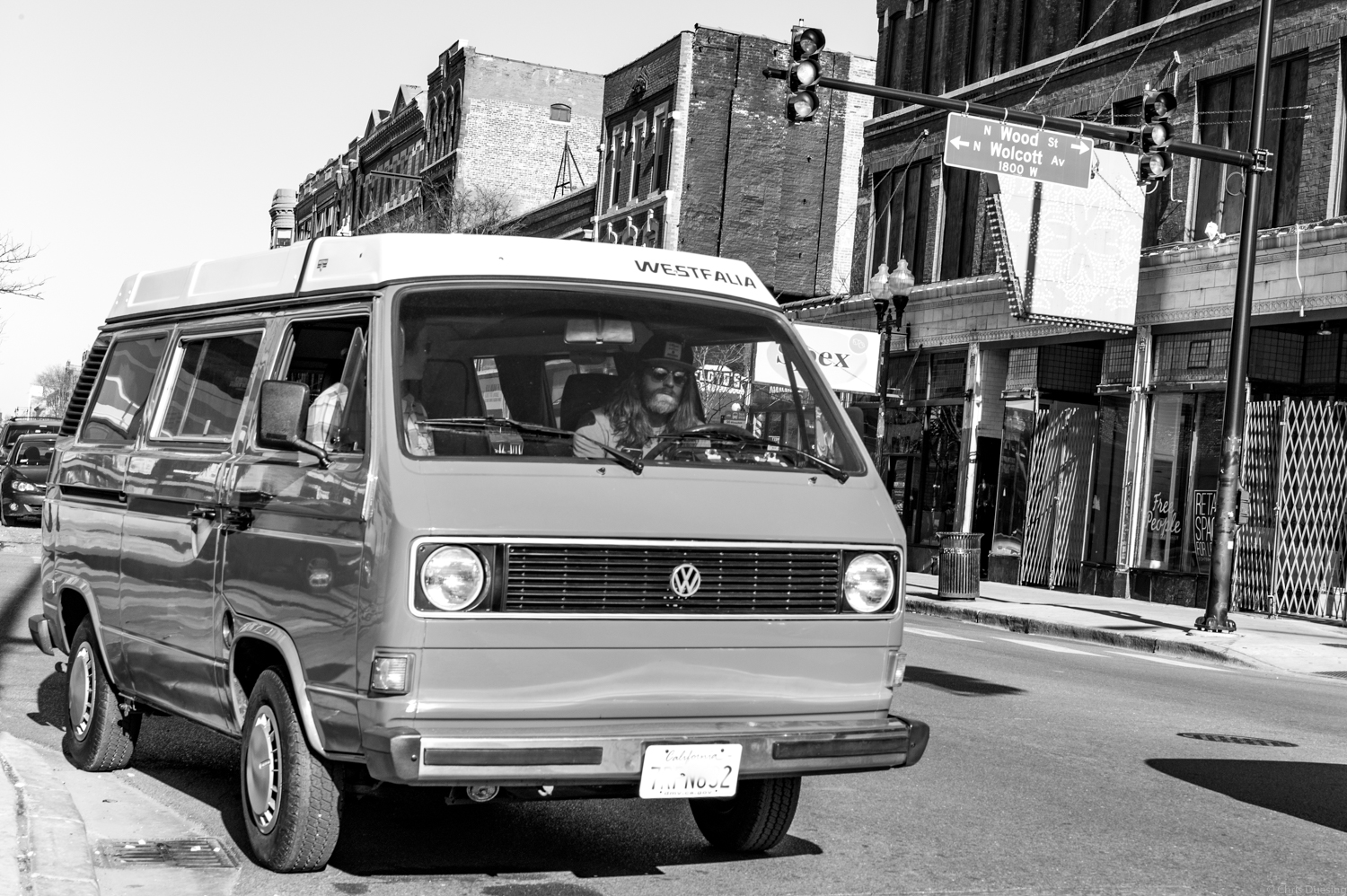 When is Street Photography no longer Street Photography? When it turns in to an impromptu photo shoot!
By Chris Duesing
Hi Steve,
I was out shooting on a beautiful 60 degree February day in Wicker Park Chicago with a friend when I saw a cool old VW Westfalia Vanagon driving towards me. I hopped off the curb and snapped a shot (don't worry I wasn't in traffic, but an empty parking spot). The driver gave me a wave and I shot back a thumbs up. My buddy and I turned and kept walking, continuing our conversation about consent in street photography. He is on the side that he wants people to be comfortable with his intentions before he snaps the photo, where I am firmly on the side of taking the photo first and then letting the encounter develop. I said more often than not these interactions end positively, with the subject flattered (or at least curious), and sometimes something interesting comes of it. The negative interactions are actually few and far between, despite everyone's assumptions otherwise, and I rarely end up publishing photos where the person looks annoyed anyway. Right on cue we hear a honk, turn around and the Vanagon driver is waving us to wait while he pulls over.
It turns out that the owners of the VW are a young couple fixing up their vintage van and hoping to set out on a cross country adventure. They were just starting to work on an instagram account and as soon as I took their picture they hoped to get a copy! The funny part was my camera, a Leica MM (the M9 CCD Monochrom version) had locked up and not taken the shot! So we chatted a bit, they showed me the inside of the van and I offered to take a few photos for their feed. It was such a fun situation that never would have happened if I wasn't out shooting. I am definitely looking forward to keeping up with their travels, and hopefully my photos brought them some joy.
All photos are taken with a Leica MM and 50mm Summilux.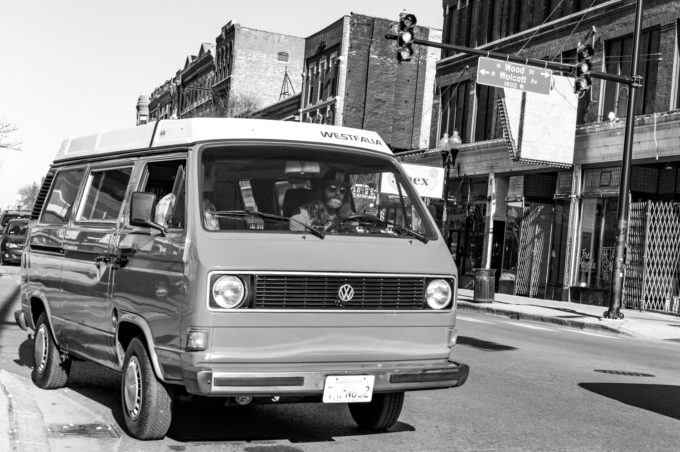 John piloting @oswaldthevanagon and posing for @brunopieroni. John flagged us down while street shooting and we were thrilled to grab some impromptu photos.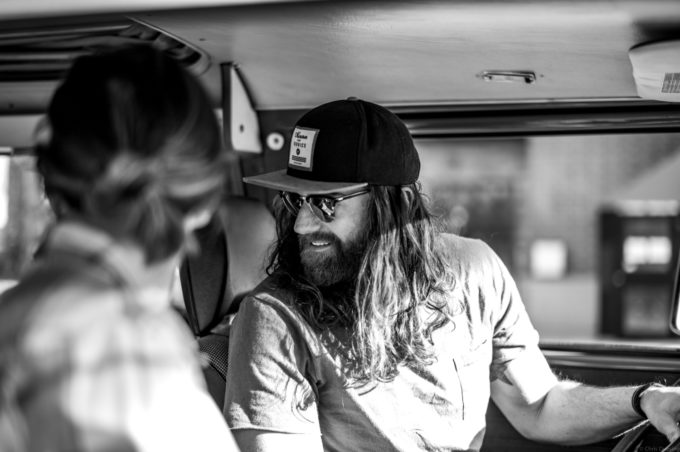 Casey rocking the Ray Bans and shotgun in @oswaldthevanagon. It was awesome meeting you guys, can't wait to see all of your adventures!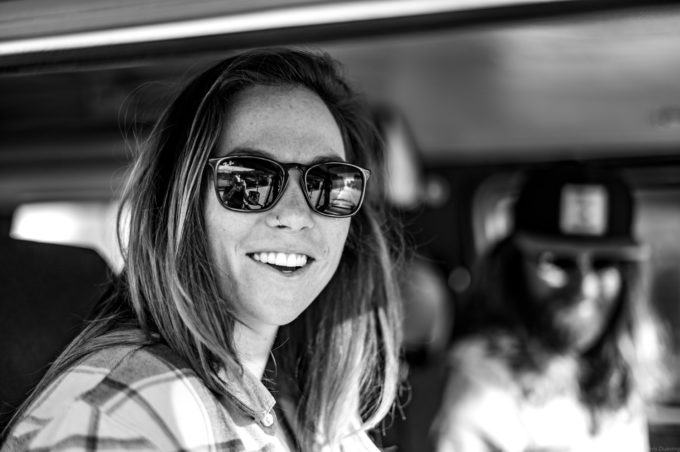 Thanks!