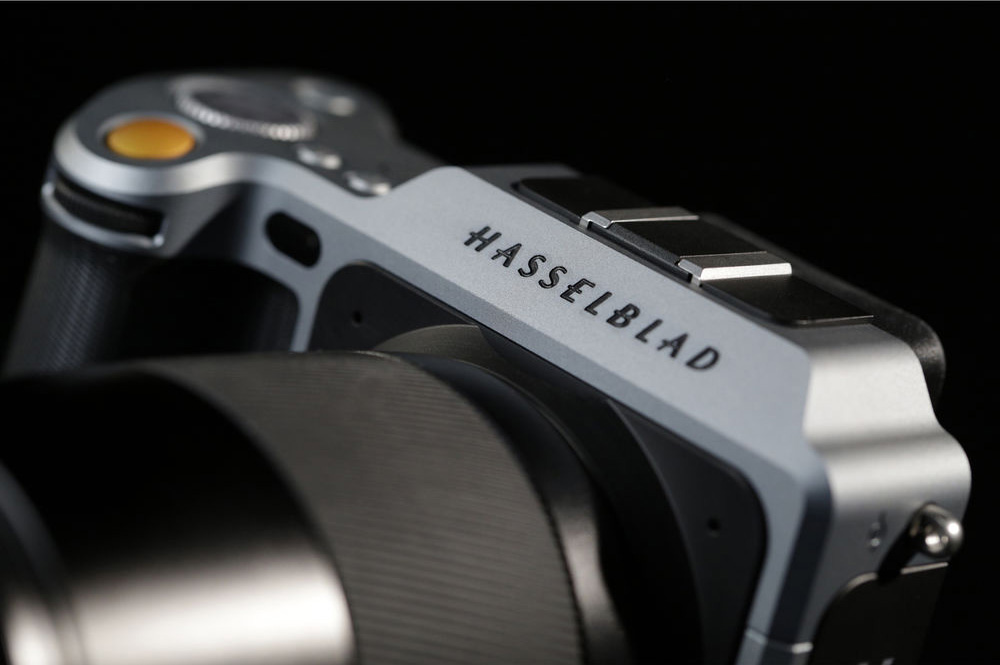 The Hasselblad X1D-50c. Medium Format Mirrorless and maybe the most awesome release of 2016!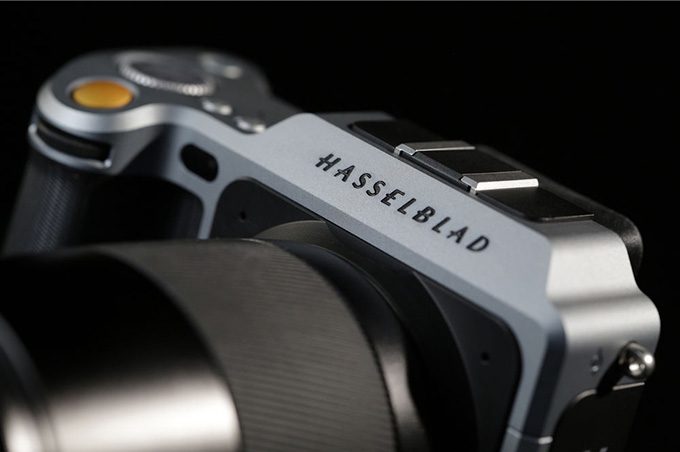 Wow!!! While I was ready to write off Hasselblad forever due to their huge blunders over the past couple of years (Their Sony copies at an insane cost…Lunar anyone?) here they come with something that looks so amazing, I am ALREADY drooling at my screen looking at the images of this sleek, mirrorless, MEDIUM FORMAT camera, the new Hasselblad X1D-50C! I was always a fan of MF, but not of the size and heft. THIS  changes everything, and I can see it inspiring MANY to push their craft and art just due to the mobility of it all.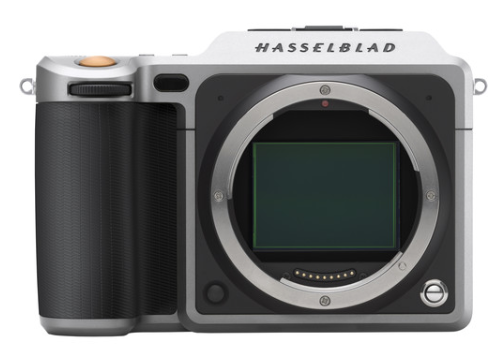 Usually these cameras are HUGE, BULKY, and come out for most with a hefty tripod. Usually its slow going. This new X1D-50c is slim, sleek, and appears to be something that will be a cinch to handhold. I mean, look at the top down view. Looks SO good to me! The grip appears to be perfect and the build appears to be solid as can be.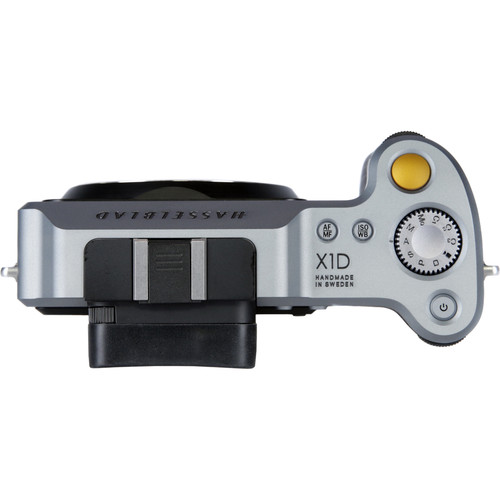 So Hasselblad has come out with a camera that delivers true medium format quality in your hand. ISO up to 25k, 50MP, made in Sweden, and well, just wow.
Trust me, I will be reviewing this bad boy as soon as I can get my hands on it. Starts shipping July 29th!
You can see more on it here or pre order it at B&H PHOTO! Price? $8995.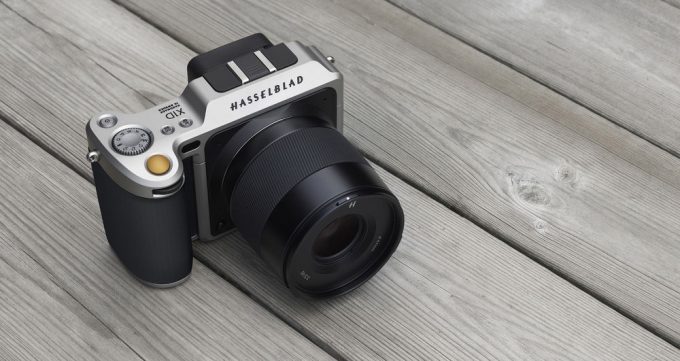 Determined to shake up the photographic industry, Hasselblad has unleashed a world's first in the form of the X1D-50c Medium Format Mirrorless Digital Camera. This camera takes the well-regarded 50MP 43.8 x 32.9mm CMOS sensor found in numerous medium format systems and incorporates it into a revolutionary mirrorless camera body. Designed and handmade in Sweden, this camera is a precision tool with exceptional ergonomics and a compact size that even rivals smaller format systems. Taking this system above and beyond the rest is a large sensor that works hand-in-hand with the Hasselblad Natural Color Solution to create phenomenal raw images with smooth tonal gradations thanks to 16-bit color depth and 14 stops of dynamic range.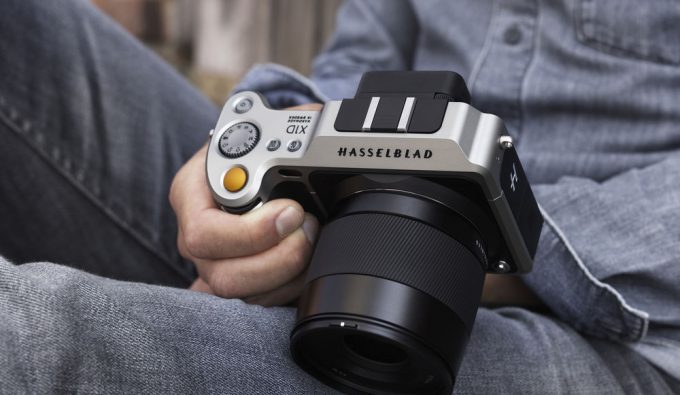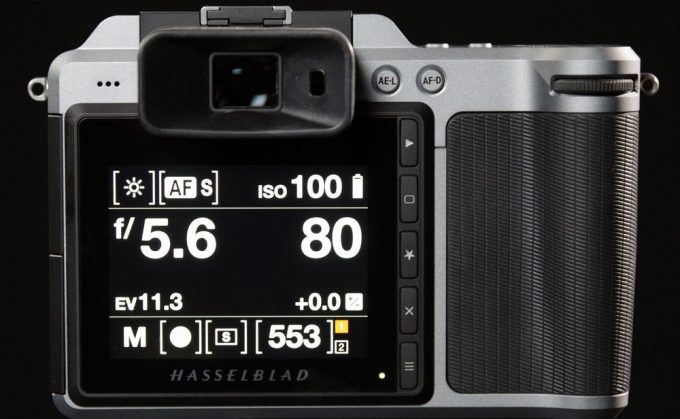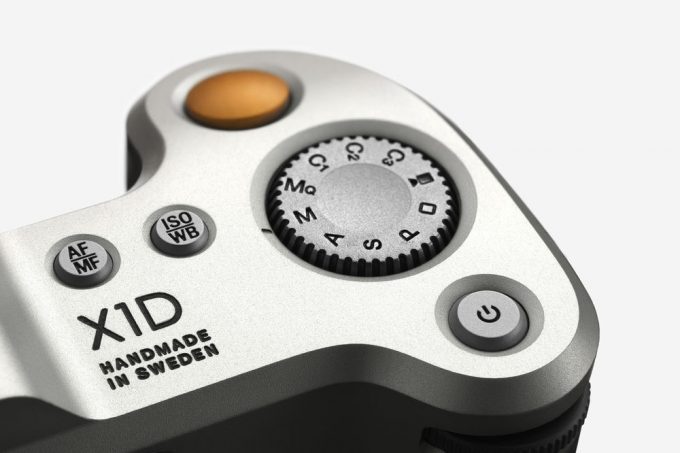 Image quality is superb, and Hasselblad's electronic system is capable of capturing clean images within a sensitivity range of ISO 100-25600, while also being able to capture photos at a rate of up to 2.3 fps. Moving a bit beyond pure image quality, the X1D embraces the Hasselblad Central Lens Shutter, enabling shutter speeds as long as 60 minutes or as short as 1/2000 second, with flash sync possible at every speed. Additionally, to make the camera more versatile, Full HD 1080p video at 25 fps using H.264 compression is possible.
Moving into operational details, the X1D embraces mirrorless design by incorporating a 2.36MP XGA electronic viewfinder that permits natural, eye-level monitoring with the added advantage of overlays and programmable information in direct sight. One such feature would be the ability to shoot in various aspects with a view that compensates for such changes, including square or the classic XPan panoramic format. Alongside this EVF is a 3.0″ 920k-dot touchscreen LCD on the rear that permits intuitive operation of all of the camera's features and settings.
For more physical and tactile use, the X1D offers front and rear dials as well as a mode dial which can be locked into a recessed position to prevent accidental changes when it is in your bag. There are also dual SD card slots for backup, organization, or just having extra storage. Bringing the system into the modern age is built-in Wi-Fi and GPS, allowing for remote connection and file transfer as well as instant geotagging of your files. Additionally, it has Mini HDMI, audio input and output, and a super-fast USB 3.0 Type C connection.
Hasselblad X System
Introducing mirrorless medium format, Hasselblad's X system takes the outstanding quality of a larger sensor and manages to create a compact, yet uncompromising camera that will deliver almost unparalleled image quality. It is designed and made in Sweden and draws inspiration from the company's legendary V system. Also, making use of the mirrorless design and a central lens shutter, system noise is kept to a minimum for shooting without disturbing your subject.
50MP CMOS Sensor
Revolving around a large 50MP CMOS sensor, measuring 43.8 x 32.9mm, the X1D-50c is capable of capturing an extremely wide dynamic range of up to 14 stops along with vivid 16-bit color depth. When combined with the Hasselblad Natural Color Solution, tonal transitions and skin tones show immense depth, detail, and clarity for lifelike image quality, even in dark shadow and bright highlight regions. To suit working in a variety of lighting conditions, a sensitivity range of ISO 100-25600 is available, and still files are saved in the Hasselblad 3FR raw file format.
Hasselblad Natural Color Solution
Working with the spectacular image quality of the 50MP CMOS sensor, the Hasselblad Natural Color Solution is designed to deliver images with the most natural color without needing to delve into a variety of presets. This system is also capable of creating imagery with exceptionally smooth tonal transitions that are reminiscent of analog film capture, which is thanks in part to the X1D's 16-bit color depth.
Hasselblad Central Lens Shutter
Able to accelerate to open and close exceptionally quickly and reliably while also using minimal power, the central lens shutter mechanism offers numerous advantages for photographers. Namely, flash sync is possible at all shutter speeds up to 1/2000 second. The shutter is also in a ready state at all times for near instant response and it causes virtually no vibration at longer exposures. Additionally, it is durable and rated to beyond 1,000,000 exposures.
Full HD Video Recording
In addition to high-resolution stills shooting, the X1D can also record Full HD 1080p video at 25 fps. Video can be saved in the H.264 compressed format for greater editing flexibility with a variety of software options. For further video recording capabilities, the X1D offers 3.5mm audio input and output jacks as well as a Mini HDMI port for monitoring.
System Design and Connectivity
Built-in 3.0″ 920k-dot touchscreen LCD affords intuitive control over settings navigation and adjustment, and also permits bright, clear live view monitoring.
Integrated 2.36MP XGA electronic viewfinder permits natural eye-level viewing as well as the ability to display overlays and additional information clearly and effectively during shooting. It also displays the capture area when set to shoot 39MP square format or XPan panoramic images.
USB 3.0 Type-C connector offers transfer speeds of up to 5 Gbps for quick and responsive tethered live view and stills capture.
In addition to tethered shooting, dual SD memory card slots are incorporated into the side for flexible storage capabilities. Multiple options are available for maximum flexibility, including the ability to save all images to one card and automatically switch to the other when it is full as well as save RAW images to card 1 and JPEG to card 2.
Benefitting video applications, a Mini HDMI port permits use of an optional external monitor for clear monitoring. Additionally, 3.5mm audio in and out ports are provided for more flexible control over audio recording during video.
Built-in Wi-Fi enables working with an iOS mobile device and the Phocus Mobile app for remote camera control, wireless image previews, and file browsing.
GPS allows shooters to automatically have geolocation embedded in the image files for tracking where you took some of your best shots.
Optimized for use with XCD series of lenses which offer an integrated central shutter system capable of sync speeds up to 1/2000 sec.
Optional adapter provides compatibility with the updated range of HC and HCD lenses, which feature an improved leaf shutter unit for increased shutter and flash sync speeds of up to 1/2000 sec.
Weather and dust sealing ensures this system can stand up to all environmental conditions professionals find themselves in.
Phocus 3.1 is a free image processing software that complements the X1D's capabilities, and enables raw file processing for both stills and video, as well as a range of editing capabilities, including automatic moiré detection and the ability to work with adjustment layers for applying exposure, white balance, and color corrections.