FIRST LOOK REVIEW: The Panasonic Leica 12mm f/1.4 Summilux ASPH Lens
By Steve Huff
Hey hey hey! It's Friday and what better day to post a new 1st look in hands review of a hot new lens? I have been waiting for this lens since it was announced as I have a nice appreciation for the already fantastic Olympus 12mm f/2 lens that I have used and adored on many occasions. While I no longer own the Olympus 12mm f/2 (due to owning that focal length in the 7-14 pro) I do remember enjoying it for its tiny size, jewel like appearance and wonderful performance and color. Many have stated the Olympus 12mm f/2 is slightly soft wide open, and I will agree on that point though I do not say "soft"…I say it is more "subdued" at f/2 and not bitingly sharp as some lenses are, like this new Leica/Pana 12mm f/1.4 Summilux ASPH. Even so, the Olympus 12mm comes in at only $599 these days (used to be $799) vs $1200 of this new Pana/Leica f/1.4 12mm.
SO THIS LENS IS DOUBLE THE COST OF THE OLYMPUS 12MM F/2! Is it worth it?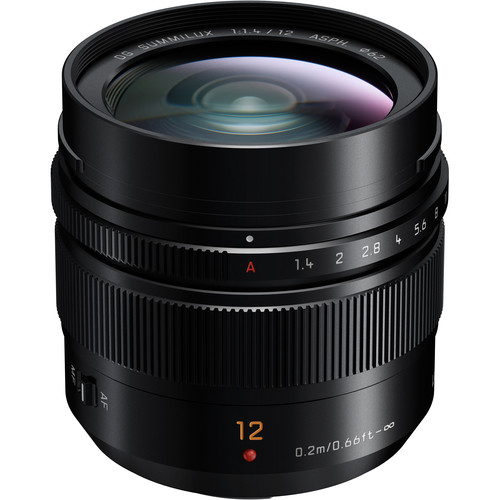 Well, that I can not answer just yet if this lens is worth $600 over the Oly 12mm as I am only getting started using this lens. What I will tell you is all about my 1st 24 hours with this new 12mm f/1.4 and what I think of its speed, handling, and performance so far with my Olympus PEN-F. 
Without question it is built better and feels better than the 12mm Olympus, this is a fact. It has that "inspires confidence" feeling and as cool as the manual aperture dial is, it is a shame it is not functional on Olympus bodies. Yep, we must use the thumb dial when using a Olympus Micro 4/3 body to change the aperture. If you shoot with a Panasonic body then the manual aperture dial can be used on the lens just like we can with the incredible 42.5 f/1.2 Nocticron and 15 1.7 Pana/Leica lenses. In fact, these Pana/Leica lenses are some of my new faves in the Micro 4/3 world. My #1 fave lens in M 4/3 is the Nocticron. I love the 15 1.7 for its dramatic contrast and color rendering and I also am digging this new 12 right out of the gate as it seems to have the same style as the other Pana Leica lenses. The 12 will give you a 24mm equivalent and the 15 will be a 30mm equiv. So just a tad wider with the 12 over the 15 here in Micro 4/3 land.
Crisp, sharp, deep contrast and colors..all signatures of these Pana/Leica lenses for M 4/3. I like it. 
CLICK IT FOR LARGER!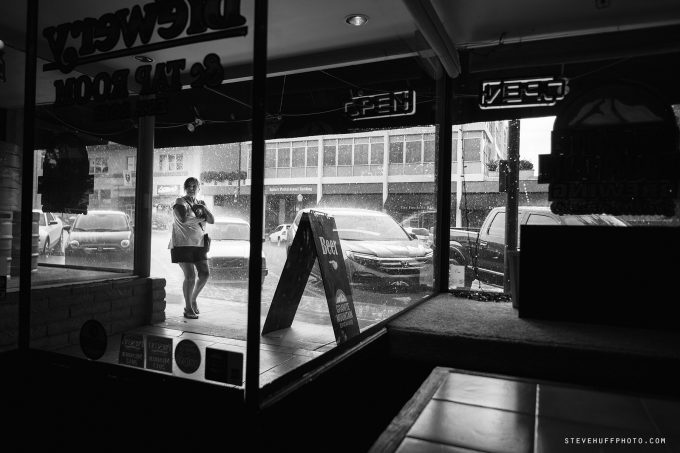 –
Peek a Boo…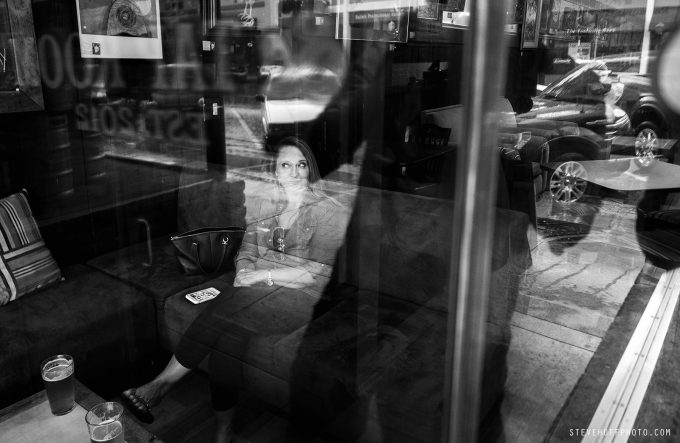 –
Wide enough for tight quarters…
Since this is a first look review it means I have only spent 24 hours with the lens so far. Not enough time for me to wax poetic about the lens as I am not 100% sure I would spend DOUBLE the cost on it over the Olympus 12mm f/2, or even spend $100 over the incredible Olympus 7-14 Pro 2.8. Then again, I just might, and I also am considering going for all Pana/Leica glass for my M 4/3 cameras. This 12mm, the 25 1.4, the Nocticron which would give me a very nice set of 24, 50 and 85mm (equivalent) lenses. But even so, I love my 7-14 Pro, I do not see myself getting rid of that beauty.
So far in these 1st 24 hours, I have used it as much as I would any lens in 24 hours. I recently shot and reviewed the Leica M-D with the 28 Summilux f/1.4. A super basic simplified powerhouse and a $12,000 combo. This M 4/3 combo gives me 24mm equivalent (in full frame) and with my Pen-F the total cost would be around $2400 or so, or close to $10,000 less than the Leica setup. Which one was more fun to shoot? Well, fun factor always goes to the PEN. If you ask me which one was more liberating and enjoyable I would say the Leica M-D without hesitation.
Even so, this lens does what no Leica lens can ever do..focus close. This guy will focus close up to 0.2 meters. It has a metal lens hood that fits snug and tight and does not make the lens look HUGE. It has an AF/MF dial on the side to change from manual focus to auto. The Auto focus is blazing fast in decent light, slowing a tad in low light but overall VERY quick, and accurate. That is one benefit of smaller sensors as the smaller the sensor, the quicker the Auto Focus for most. Micro 4/3 hits that sweet spot again with AF speed over full frame offerings.
This lens is a beautiful M 4/3 lens, no way around it.
So it is always nice to keep things in perspective. Here I am with a kit that many feel is way expensive at $2400 for body and lens yet I feel it is not so expensive when I just reviewed a $12k setup offering a similar focal length and size. So when I shoot the Pen-F and this Pana/Leica 12mm I feel it is such a deal for what we get as I have to compare it in my mind to other similar cameras and lenses I have shot. So for me, $2400 for the PEN-F (or even a GX8) plus this 12mm f/1.4 is a decent buy for what we get while the Leica M setup is overpriced for what we get (but oh so enjoyable).
For those that do not want to take a loan out for a camera, Micro 4/3 is serious enough for some pros, yet fun and easy enough for amateurs. It's a great starting point for someone who wants to get serious about their photography. These Pana/Leica lenses are also a great starting point for the VERY serious 😉 They will deliver the goods without question.
Color is great as usual with these Pana/Leica lenses… f/1.4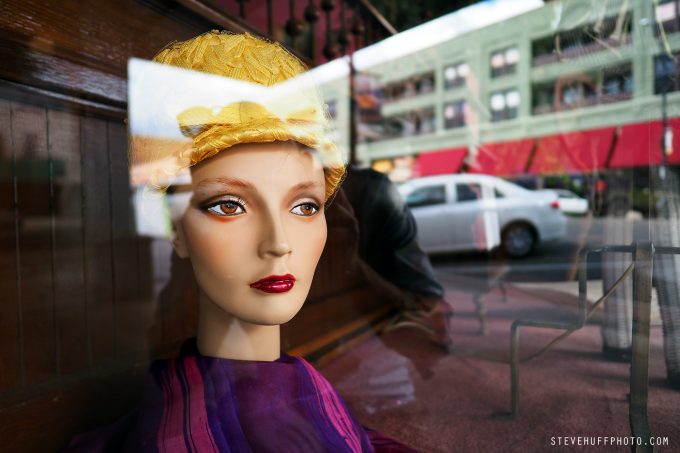 –
Grey skies on the way…12mm f/1.4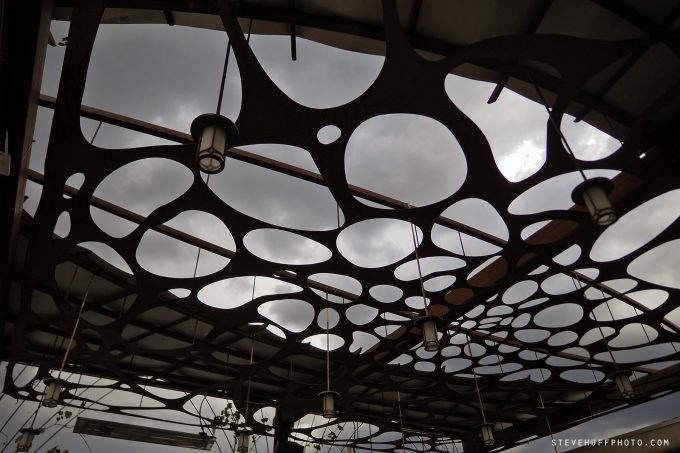 Never once while shooting this Pen-F and 12mm f/1.4 did I ever say to myself "this sucks" or "this is so lacking" or "I wish I had my full frame setup". Nope, it just worked time after time. Nailing focus very quickly, providing fantastic color and details and also giving that same Pana/Leica look the other lenses in the line give. Some will say it has a touch of Leica and while Leica does NOT make this lens, they do provide input on the lens design to Panasonic, which is why their name is on the lens. But to be clear, this is NOT a Leica lens, it is a Panasonic lens with input from Leica on the design.
Even so, that input seems to have done something for the lenses in the Pana/Leica line. They all have a "crisp beauty" that is never harsh or hard yet always crisp, colorful and beautiful.
Click it to see the crispness of this lens.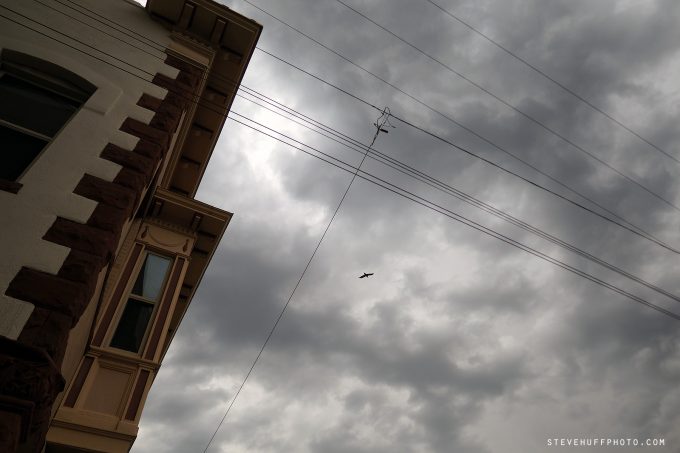 After so many years of reviewing cameras, lenses and accessories one gets "jaded" at times. I get to use so many great lenses, the best in the world. It is easy for me to be spoiled by the good stuff which is why I only review gear that I adore and love and would buy myself. If a piece of gear leaves me bored or un inspired I skip the review, which is not a smart business move for this website (as I could get more traffic, more click through to shops, which in turn would help bring in more $$ to support this site) but I am odd like that. I only want to review what I would buy and what I would have passion writing about.
Using a VSCO Filter on this one…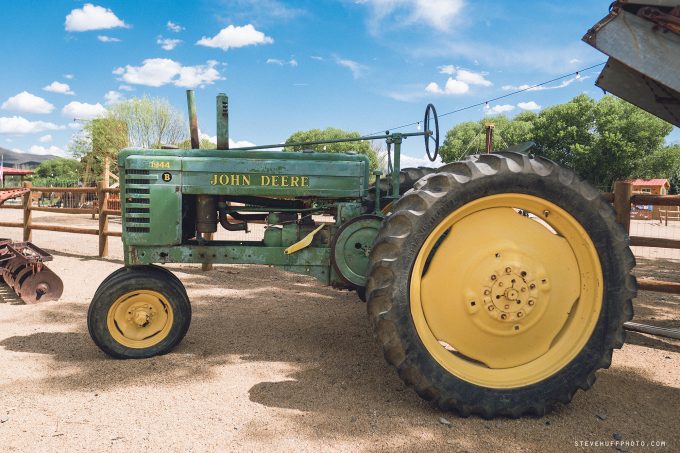 This is one of those lenses that I would buy, and one I would and am loving writing about. While I do not have an Olympus 12mm f/2 on hand, I can indeed spot the differences from memory which include this lens having a more biting contrast… Deeper blacks. It is more crisp looking and offers a faster aperture of f/1.4. It is larger, has a manual aperture ring and feels like a solid, well made lens. It is heavier than the Olympus as well and it has some Leica DNA in it in the form of design and glass used. SO….I do feel already that it is a better lens than the aging Olympus 12mm, but even so, the little Oly is the little lens that could, it is fantastic, and $600 less expensive. This one though, it just takes it up a notch in all areas, as it should for double the price.
Right out of camera color. Even at f/1.4 this guy has plenty of detail.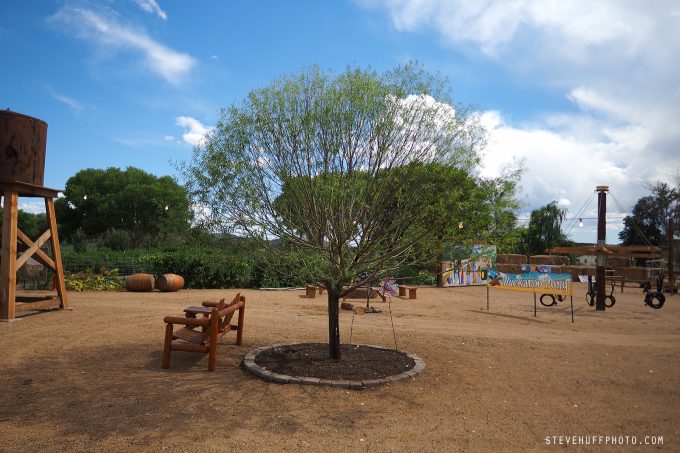 –
CHEERS! OOC JPEG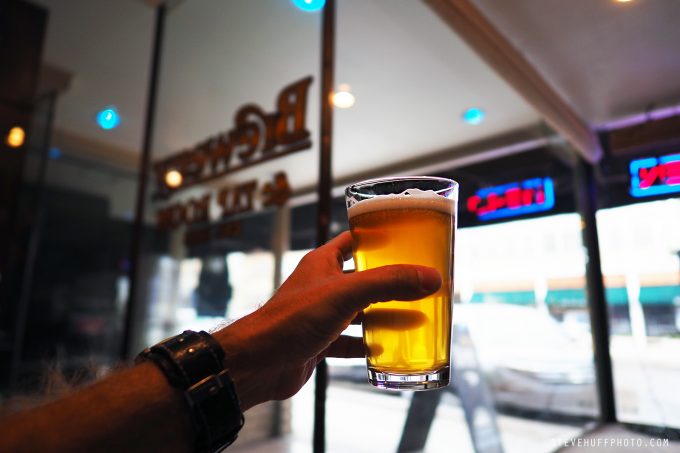 –
Downpour! CLICK FOR DETAILS!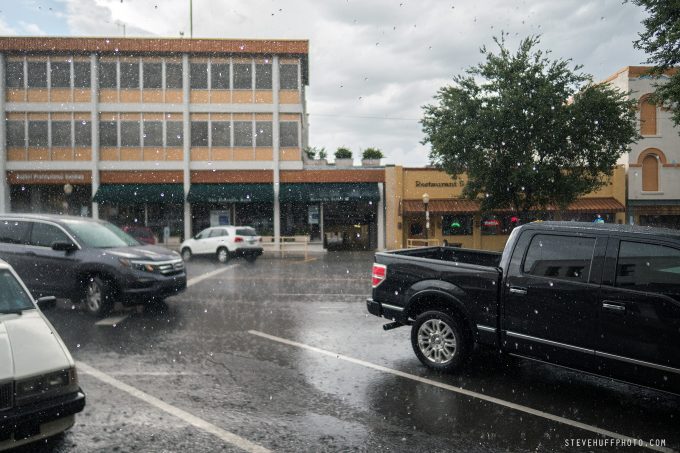 I hope to get an Olympus 12mm f/2 in to do a great side by side with and test all apertures but I can already tell this lens takes it up a notch and is worthy of the "Leica" badge on its face. The 12mm f/1.4 Summilux ASPH for Micro 4/3 is beautiful in every way…so far..in the 1st 24 hours. I can only see myself falling for it even more as time goes on and I will then have to decide if I want to buy this review unit or send it back. Like I said, I own the already beautiful Olympus 7-14 f/2.8 Pro but it can not do f/1.4, it does not have the same color/contrast signature and it does not put out images quite like this lens does. I also own the Sony/Zeiss 16-35 f/4 for my A7RII but again, this lens is more detailed, crisp, has better color and is more fun to shoot due to smaller size.
Seems like a win/win all the way around for Micro 4/3 shooters. This is a lens you may want to rent or take a serious look at if you shoot with a Panasonic or Olympus  Micro 4/3 body.
WHERE TO BUY?
This lens came from B&H Photo, and they have the 12mm f/1.4 Summilux IN STOCK NOW. Check it out here. 
MORE SAMPLES BELOW, CLICK THEM FOR LARGER and to see the 100% Crop in the 1st image.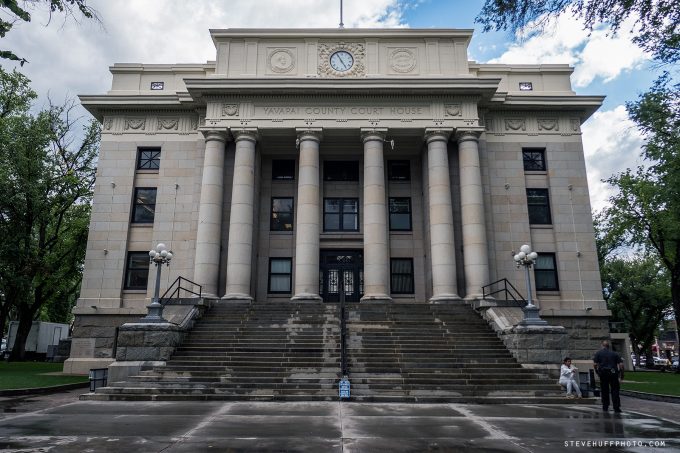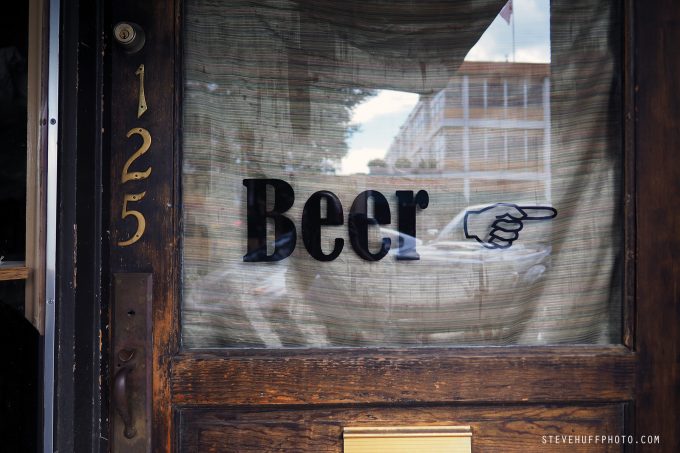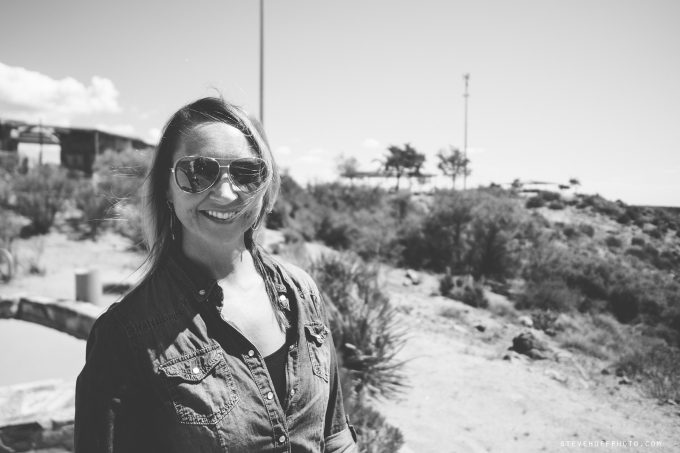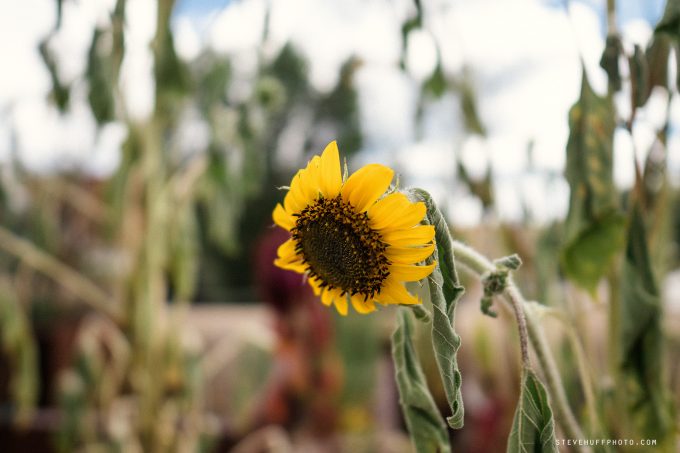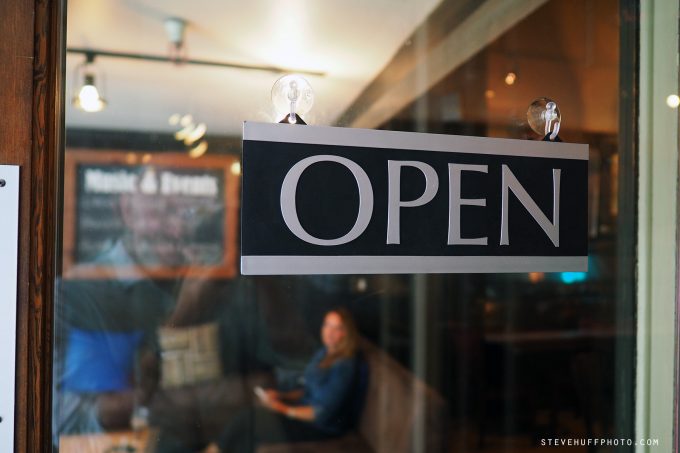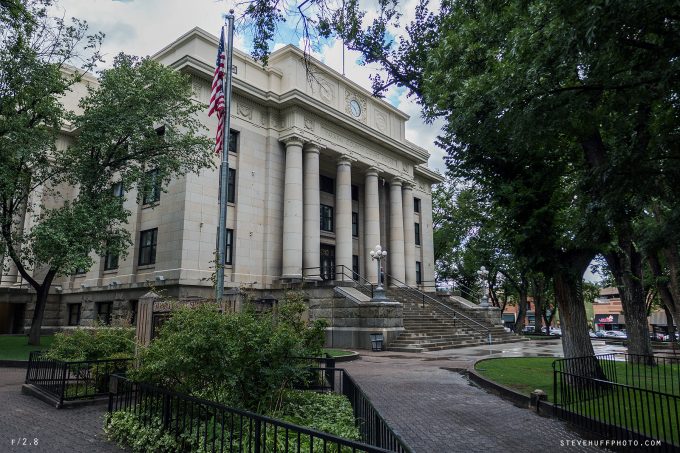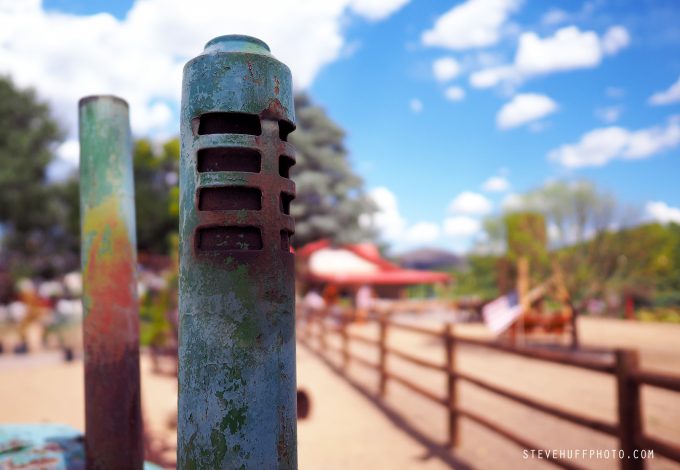 ——————————————-

PLEASE! I NEED YOUR HELP TO KEEP THIS WEBSITE RUNNING, IT IS SO EASY AND FREEE for you to HELP OUT!
Hello to all! For the past 7 years I have been running this website and it has grown to beyond my wildest dreams. Some days this very website has over 200,000 visitors and because of this I need and use superfast dedicated web servers to host the site. Running this site costs quite a bit of cash every single month and on top of that, I work full-time 60+ hours a week on it each and every single day of the week (I received 200-300 emails a DAY). Because of this, I need YOUR help to cover my costs for this free information that is provided on a daily basis.
To help out it is simple, and no, I am not asking you for a penny!
If you ever decide to make a purchase from B&H Photo or Amazon
, for ANYTHING, even diapers..you can help me without spending a penny to do so. If you use my links to make your purchase (when you click a link here and it takes you to B&H or Amazon, that is using my links as once there you can buy anything and I will get a teeny small credit) you will in turn be helping this site to keep on going and keep on growing.
Not only do I spend money on fast hosting but I also spend it on cameras to buy to review, lenses to review, bags to review, gas and travel, and a slew of other things. You would be amazed at what it costs me just to maintain this website, in money and time. Many times I give away these items in contests to help give back you all of YOU.
So all I ask is that if you find the free info on this website useful AND you ever need to make a purchase at B&H Photo or Amazon, just use the links below. You can even bookmark the Amazon link and use it anytime you buy something. It costs you nothing extra but will provide me and this site with a dollar or two to keep on trucking along.
AMAZON LINK (you can bookmark this one)
B&H PHOTO LINK – (not bookmark able) Can also use my search bar on the right side or links within reviews, anytime.
Outside of the USA? Use my worldwide Amazon links HERE!
You can also follow me on Facebook, Twitter, Google + or YouTube. 😉
One other way to help is by donation. If you want to donate to this site, any amount you choose, even $5, you can do so using the paypal link HERE and enter in your donation amount. All donations help to keep this site going and growing!
 I do not charge any member fees so your donations go a long way to keeping this site loaded with useful content. Thank you!