NEW FUJI GFX 50S. Medium Format 51MP of  pure WOW.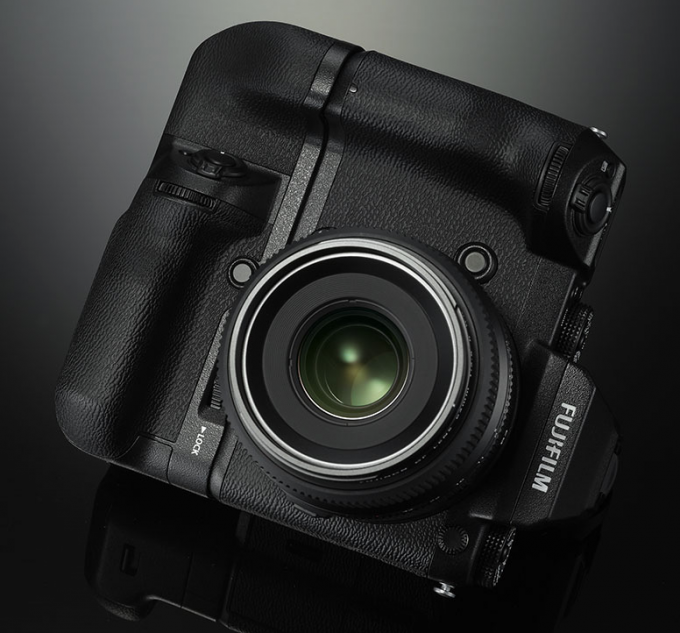 Fuji FINALLY announced the long rumored and awaited GFX 50S. This is a Medium Format Sensor folks. The big guns. This bad boy houses a 43.8×32.9mm 51MP medium format G sensor. The hitch? NO built in viewfinder for some oddball reason. Yep, you must attach an external to it. That to me is odd, as I thought we were out of the external EVF phase. But in any case, THIS camera looks and sounds like a stunner for those of us itching to move past full frame 35mm to a larger sensor experience in a still relatively small and light package.
This camera has actually been in the works for quite some time, and will launch with SIX lenses. The price is not yet determined and it is scheduled to launch EARLy 2017. Stay tuned for pricing, more details and pre order info.
The six lenses that will be available? a 63mm f/2.8 , 32-64mm f/4, 120mm f/4 , 110mm f/2, 23mm f/4 , and 45mm f/2.8. This camera is also dust and moisture resistant. 
As for price? I will predict this body will come in at $3995. Yes, much less than the Hasselblad. I think if Fuji prices this to be competitive with the upper end of full frame mirrorless, say from Sony…then I think it will be very very good. If they price it more like the Hasselblad at $9k, it will fail. This is why I think a price around $4k will be appropriate. It may come in at more but I am hoping for $4k or under. 😉
UPDATE: Reports are saying this camera will come in at $10k. If so, it will be a fail IMO. $10k? I'd buy the Hasselblad for less. So much for my $4k prediction! 
More details soon! KEEP AN EYE HERE AT the B&H Photo page..they should update it as soon as they have the pricing and ship date details!