Leica SOFORT Now Available to Pre-order, and what about the new M?
So this year at Photokina, what was the biggest news from Leica? Besides the new SL Lens roadmap, the new SOFORT Instant Camera was announced, and it is not ready and up for pre order right here at B&H Photo.  The price is not so bad at $299, in any color you like. These are expected to ship out mid November.

But Leica? Where is the new M? 😉 Besides the new Leica M-P Titanium…it appears then that the new prototype of the upcoming M is not quite ready for public consumption yet.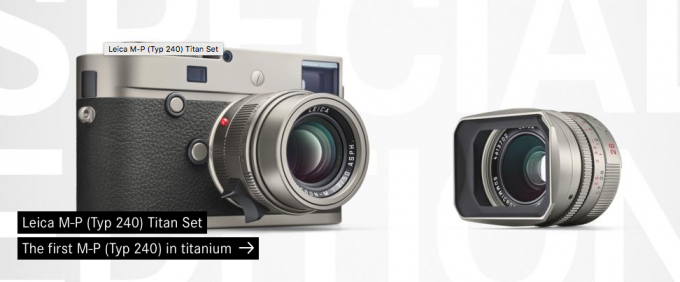 In all seriousness, I am highly disappointed that Leica did not have a new M to even display behind glass. With the 10 year anniversary of the digital M (Sep 2006) here and now, you would think Leica would have worked overtime getting a new M ready for the show. I have had inside sources tell me a few things over the last two years about the new M, and what is being done to give it a fresh face for modern times.
Slimmer body design, new EVF/RF hybrid, dual mem card slots, new sensor, etc. Ever since the M8, the cycle for new M releases has been every three years. That was Leica's stance on the M refresh. Well, it's been 3+ years and no new M. This just tells me they are still working on it, and it is not ready to be seen. Yet. They may also be trying to sell off the last of the M 240 style bodies that have in the factory. Who knows. I just know a new M is being worked on, and will eventually surface. When? I have no clue.
They did announce the new SL lens roadmap, and the 50 Lux looks deliciously amazing, as expected. I suspect the new 50 will be a stunner on the SL, and will be reviewing it as soon as I can get a hold of the lens.
For now, if you want the new Leica "fix" go get that Sofort 😉