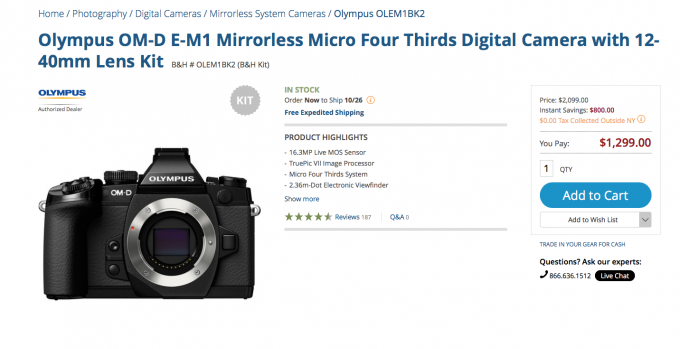 B&H photo just put the Olympus E-M1 with Oympus 12-40 Pro f/2.8 on sale at $800 off.  Check out the deal HERE.
Yes, the new Mark II is coming soon, but if you are a deal hunter, this is something that you may be interested in. Instead of going for an E-M5II or an E-M10 II or even a PEN-F, one can now get the
E-M1 Pro body with the much applauded and well reviewed 12-40 f/2.8 Pro Lens for $1299 TOTAL! That is $800 off. So if you do not mind an "older model", this combo is a great buy right now.
Happy Wednesday!