The REMOVU S1 Gimbal for Go Pro. Is this "The One"? Video Review
Here we go with yet ANOTHER Gimbal review! These stabilization devices are starting to get popular and on these pages I have recently reviewed a slew of them. I have tried so many of them from the GoPro Karma Grip, DJI Osmo, Osmo Mobile, Kumbacam, EVO GP, and even the new Feyiu Tech G5 which I called the "worst gimbal I have ever reviewed" even though I thought that on paper it would be the Gopro Karma Grip killer.
That did not pan out so well.
So last week I received the new REMOVU S1 Gimbal about a year after I paid on their Indiegogo campaign.  After complaining about their awful customer service (sent several emails with no reply to any of them) and wondering if I would ever get the S1, it finally arrived last week.
After checking it out and removing it from the package I have to admit, I was impressed with what was included for the money. If memory serves me correctly, I believe I paid $249 for this back when I paid into the campaign. Now out of the box, this is not usable with the GoPro 5. To use with the new 5 one must purchase the housing separately. But since I have tested the 5 with every gimbal that allows for it I have found NONE that offers usable and acceptable audio. The GoPro 5 has an audio issue with gimbals due to the way they placed the microphones on it. The GoPro 4 series does not have this issue.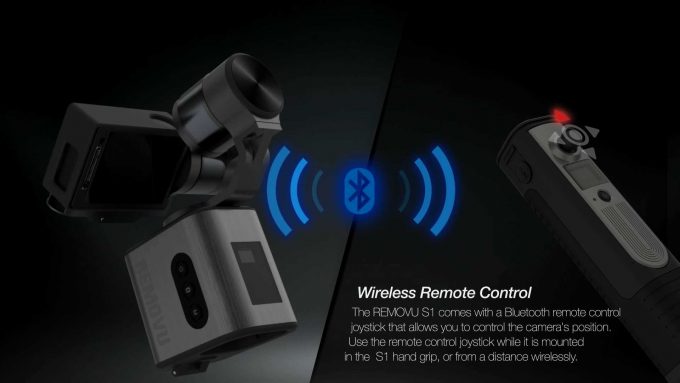 After testing out the REMOVU S1 I have no proclaimed it may favorite Gimbal for my GoPro 4. Will test it soon with a GoPro 5. But take a look below at the video review, I even do a fun comparison and go over the way this Gimbal can be used at the end. For the BEST video stabilization though the GoPro Karma Grip is still #1. For a mix of very nice stabilization and usable audio, and versatility, this is the best I have found, even beating my EVO GP pro.
YOU CAN PRE ORDER IT AT B&H PHOTO. 
Video Review and test of the REMOVU S1