Used Leica Deals, save some money on lenses for your new Leica M!
Hey hey! It seems the Leica crowd once again has Leica fever with the new M10 out and about and in the hands of quite a few photographers already. With backorders being pushed through April now, it seems the M10 is a success for Leica, and it reminds me of the M9 days a little bit. Some are out there looking for deals on lenses, and I dug up a few used deals that are at my preferred dealers. Descriptions and links below:
LEICA 50 SUMMILUX, NEW, BUT OPEN BOX (WARRANTY) – $3500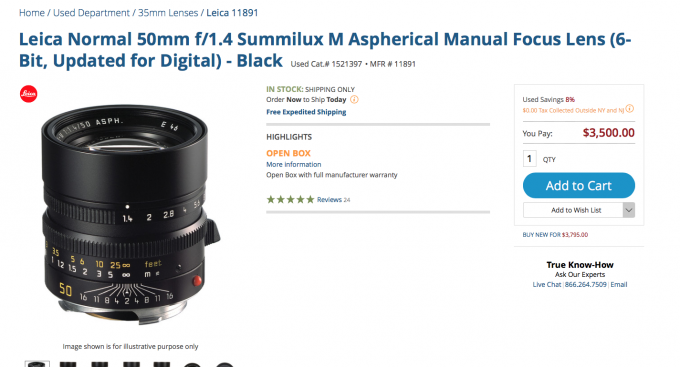 The Leica 50 Summilux has been around a long time, and this ASPH version has been considered by many Leica shooters as one of the best 50mm's around. It has a unique rendering and size that makes it a super versatile yet beautiful lens. Goes for around $4k new but this one is an open box, with warranty so it's new and you save some cash, around $500 😉 See it HERE.
I have written about this lens numerous times here on these pages. Here is one from 2010
---
LEICA M-E RANGEFINDER (M9) – 9+ WITH BOX. $3499.95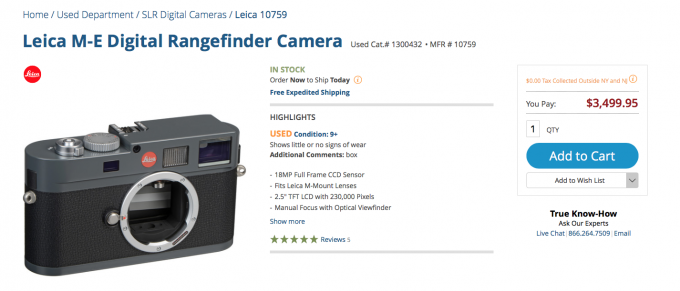 Not a lens but one for those who prefer the old CCD sensor of the M9. Low res LCD, slow, horrible ISO performance but base ISO is beautiful. I feel the M10 gets close but many still prefer the CCD look. If so, here is an M-E which was a newer updated version of the M9 marketed to those who still wanted the old style sensor. $3500 and can be seen HERE. 
---
LEICA 35 1.4 SUMMILUX ASPHERICAL LENS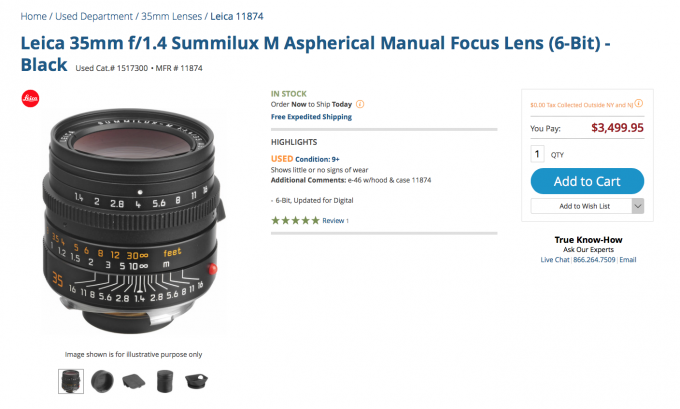 This lens is a perfect match with the M10 if you are a 35mm type of shooter. This lens is the previous version (not the FLE), and IMO better than the newer 28 Summilux in rendering and character. Sharp and precise with a total Leica style of rendering along with beautiful Bokeh. This was always one of my faves and in some ways I prefer it to the new FLE (which has a more modern day Leica rendering) . Get this one for $3499.95 HERE.  9 + condition!
My old review of this version of this lens can be seen HERE
---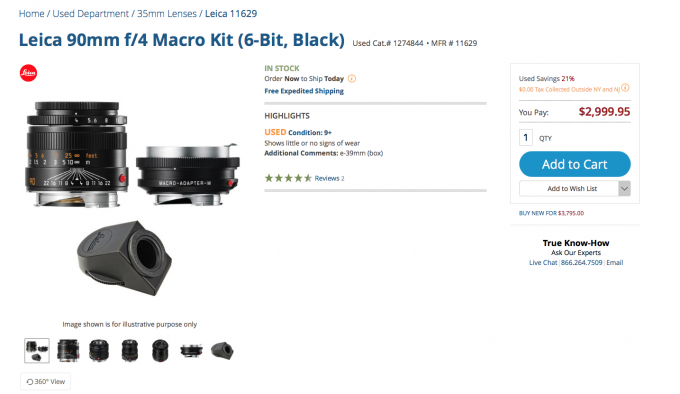 A 21% SAVINGS HERE. The Leica 90mm Macro is a TINY lens allowing you to focus closer with your M camera (which is one of its limitations). $2999.95
---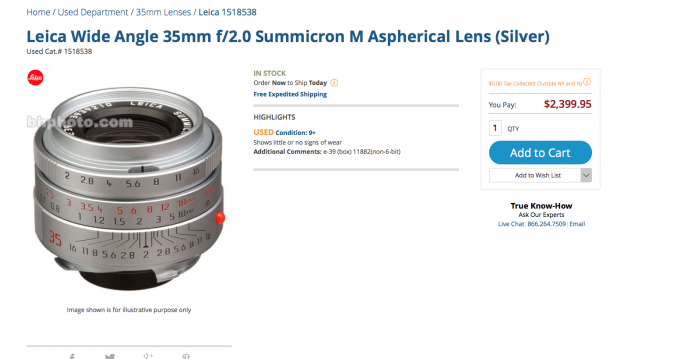 $2399 FOR A Silver 35 Summicron f2 ASPH lens. This is a fave among many (though not me) and a small jewel like lens that delivers fantastic performance across the frame. There are a few at B&H in this range, some in black some in silver. See this one HERE. 
My old review of this lens is HERE. 
---
LEICA 24 ELMARIT F/2.8  – A STUNNING LENS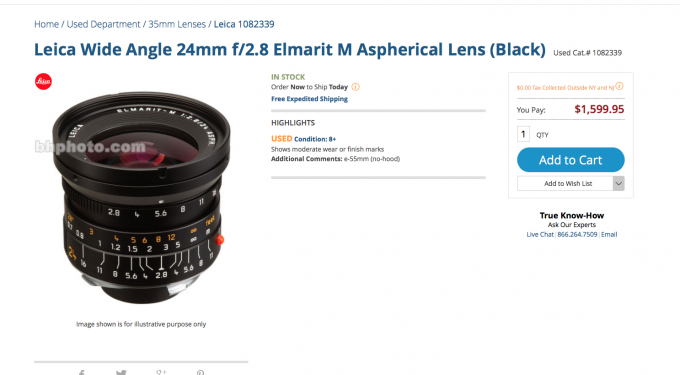 THIS WAS one of my all time favorites when I owned the M8 and M9. A stunner than Leica discontinued. Do not let the f/2.8 aperture fool you as the rendering on this lens is beautiful and 3 dimensional. At $1599 you would be hard pressed to find a better 24-25mm for your Leica M. See this one here. 
---
LEICA 50 SUMMICRON F/2 (ORIGINAL)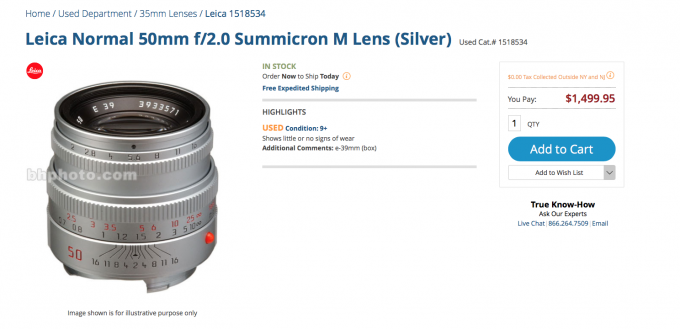 THIS LENS IS A BEAUTY. WHILE THE NEW LEICA 50 APO SUMMICRON IS $7,000, you can get this guy for $1500 and believe me, it is one of the most beautiful lenses for the M system, hands down. for B&W portraits it is amazing, and for any style it is beautiful. Known to have a "busy" bokeh, that is overblown. This is the best buy and bang for the buck out there. See it HERE. 
See some of my reports on this lens HERE, HERE and HERE. 
---