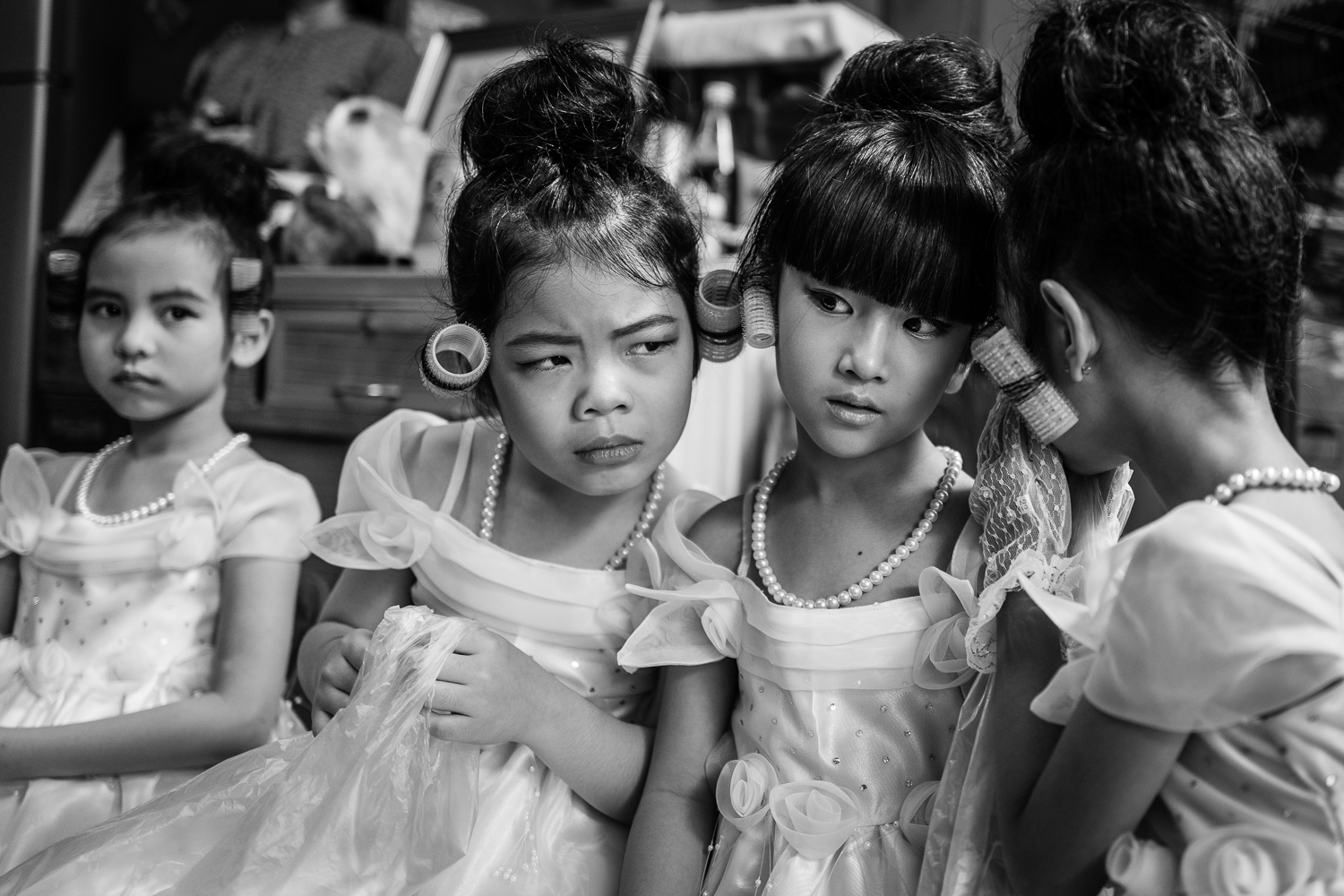 Daily Inspiration #1037
by Peter Griebel
Hi Steve!
It's been a while since I send in any of my work to your site, so now I would like to contribute with a series of pictures that I took last year while I still lived in Bangkok. This series follow a group of girls from the kindergarten at the Praserttham Wittaya School in Pathum Wan district in Bangkok.
They are dressed up for the prom that mark their last day at the kindergarten, to celebrate that after the summer holiday, they have to start first grade.
I was lucky to pass by when they started the preparations, and after watching from the door for a few minutes I took my chance and asked if it would be ok if I took some photos. They invited me inside, and when I told them that I would come by later with some copies of the photos, they allowed me to stay till the end.
Hope you enjoyed the pictures. If you would like to see more of my work, please visit my website at: https://www.petergriebel.com/
Best regards,
Peter Griebel