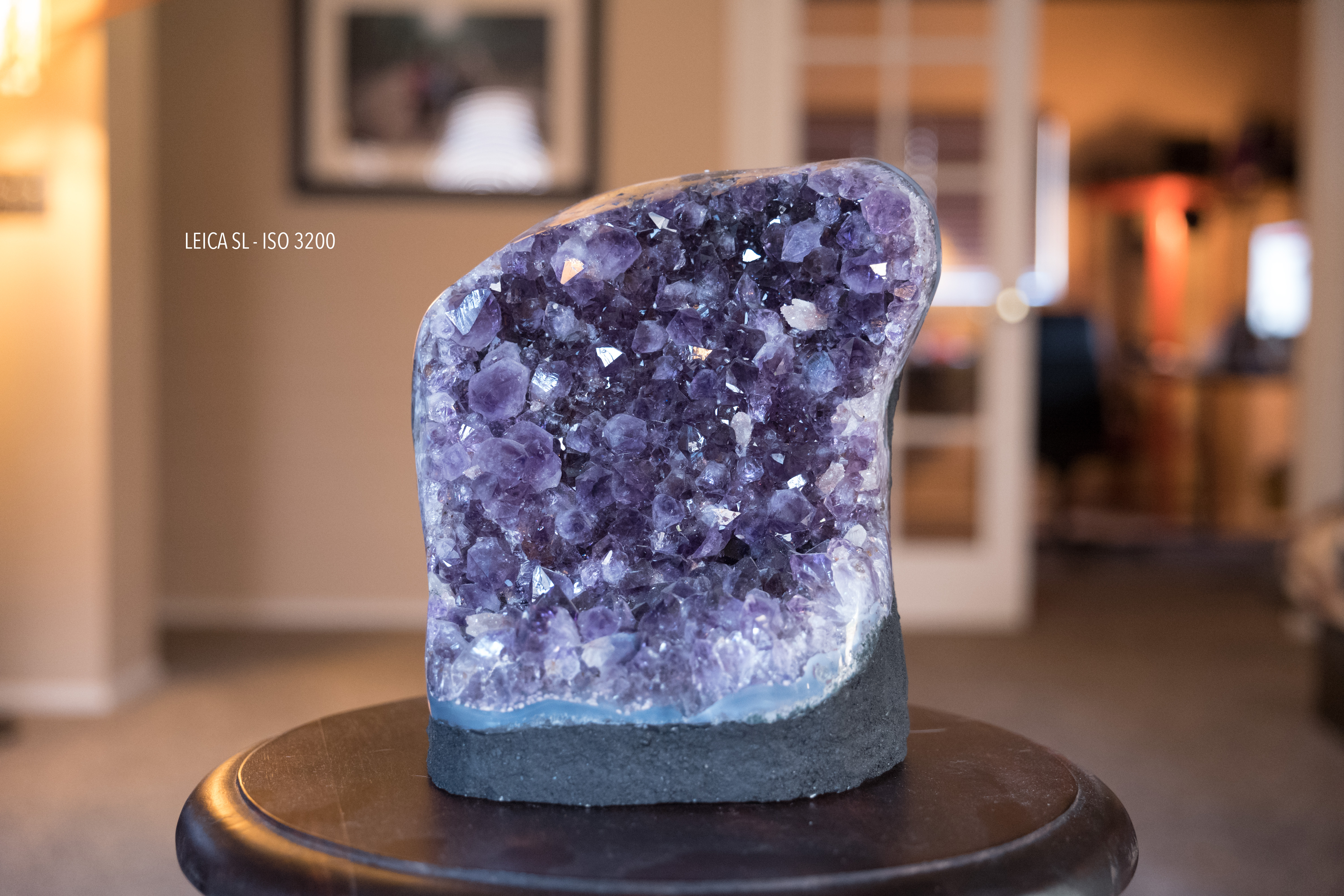 HIGH ISO Comparisons. Leica TL2, Leica SL, Sony A9.
Hey to all! Hope everyone is having a wonderful week! Today I did a few high ISO tests as I have the Leica TL2 here along with the Leica SL and Sony A9. With the TL2 being the latest from Leica with their newest sensor, I was curious if it beats out the SL for higher ISO. After the tests it was interesting to see the three different color signatures from these cameras. The Sony is cooler but the AWB seems to be the worse of the three here.  The SL gives its warm tones and the TL2 is more neutral/cool. But below are several FULL SIZE direct from camera RAW files from each camera at ISO 3200 up to 50,000. I let the cameras meter the scene, as that is a real world way to test. Most shoot these in a way that lets the camera do the metering, so that is how this test was done. Each camera delivering what you would get in real world us. The subject, an Amethyst crystal was placed on a (dusty) stool in my living room with only natural light. It was not bright in the room, but more dim. Also, the SL had the 24-90 set to 50mm, the TL had the 35 1.4 which gives a 50mm FOV and the Sony had the 55 1.8 Zeiss. Tripod mounted.
This test was JUST for ISO out of camera and I guess also the color signatures which are so different from each other. Click the images to see the full size files.
ISO 3200
Leica TL2, Leica SL, Sony A9 – Click to see them full size. Read above for details. 
Now ISO 6400, same as above
Now ISO 12500 (Leica) and 12,800 (Sony)
–
Now ISO 25000
ISO 50,000
–
Some will say they see banding in the Sony images, but it's not banding. It is a shadow from my window blinds that for some reason the other cameras did not pick up as vividly. So it is not banding..he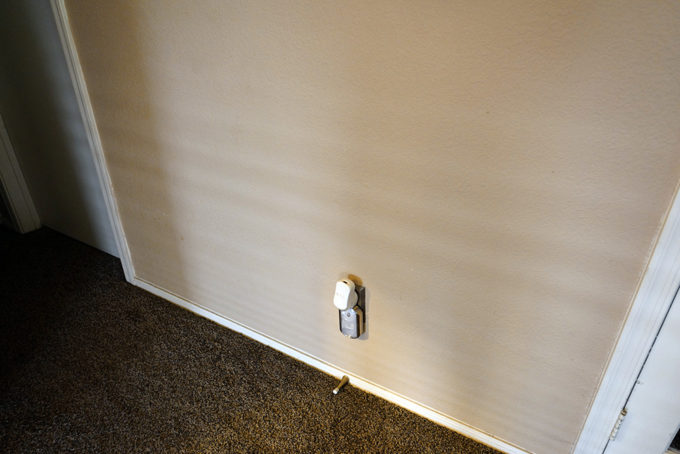 Just a quick crop of ISO 6400 which is most peoples max when shooting. Crops from RAW files. No PP at all. No NR added.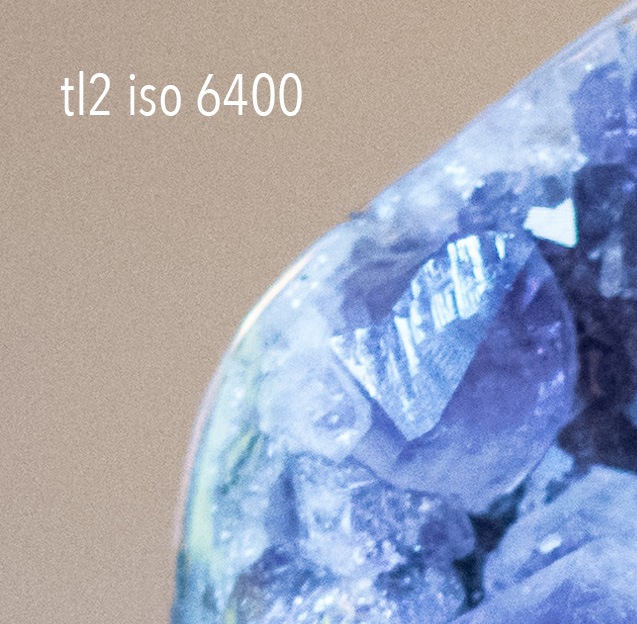 –
–