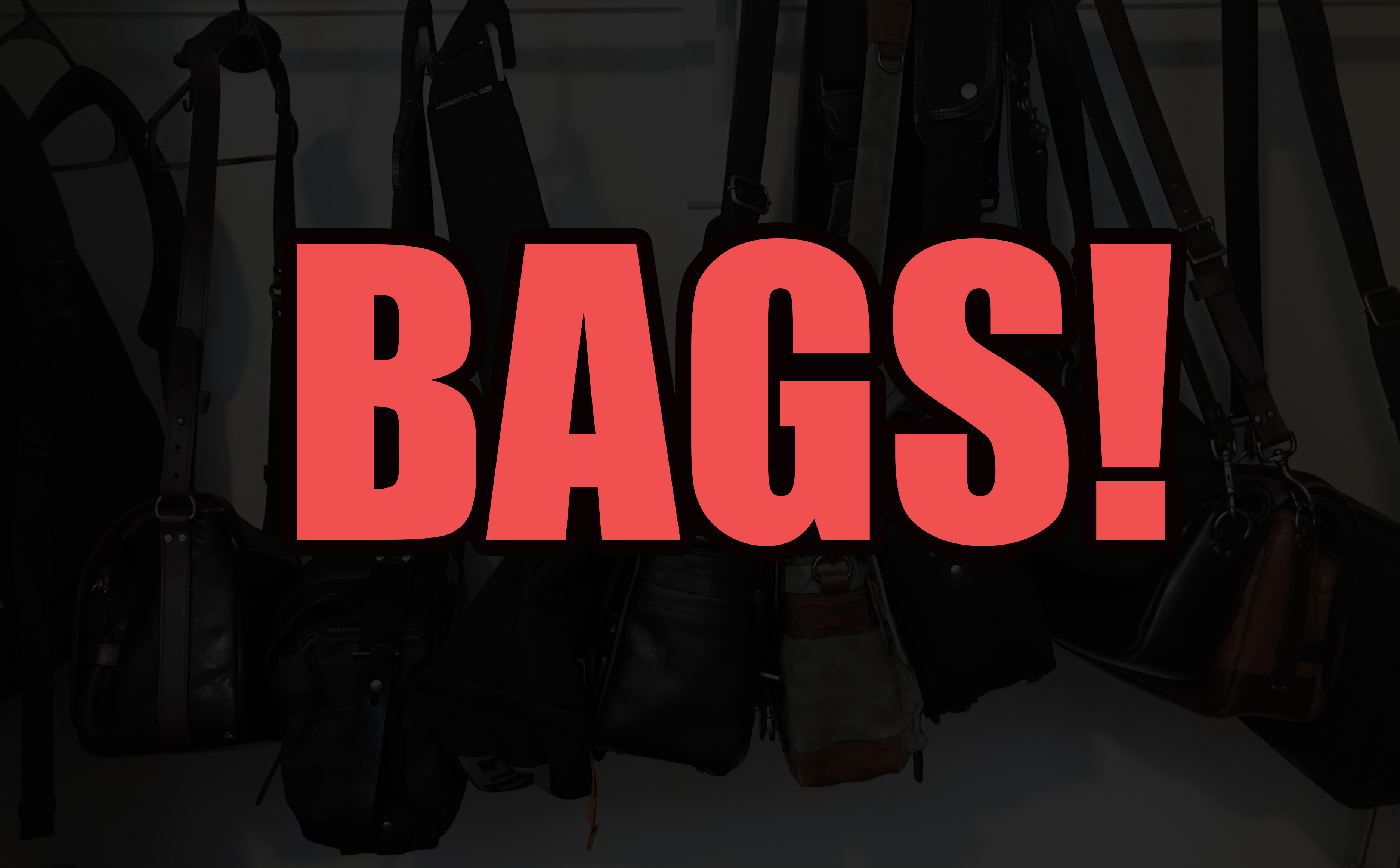 My Camera Bag Collection…or is it an Addiction? Lol. 
I was just cleaning up my house and all throughout the house in various closets, and various nooks I was finding random camera bags. I loaded them up into one room, separated them and decided to hang them in a spare closet we do not use. Holy moly I have a load of bags. Almost all have been reviewed over the last year or two and just to be clear, these are only bags I have received over the last YEAR, maybe TWO.
Bags of all kinds and there are even three on the floor not seen here. I will be doing a video soon, going over each bag, what I think of it today, if I still use it and I will show  my current favorite bag that I have been using for three months, and never reviewed. A wonderful bag from Wotancraft. How many bags do YOU own? I mean, ONE is enough, but I do know a few photogs who have a serious bag addiction! Stay tuned!