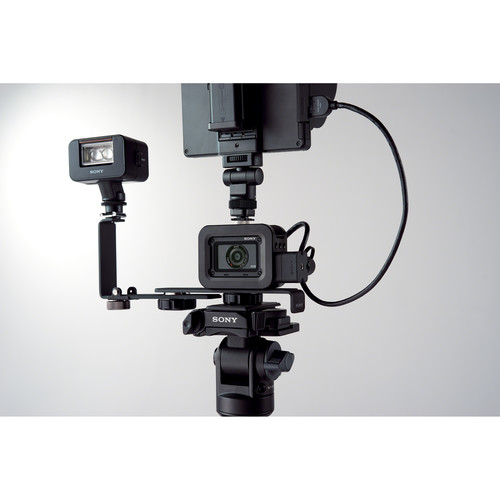 The new Sony RX0! The new perfect camera for action, underwater, vlogging and SERIOUS FUN!
Pre Order at B&H Photo HERE starting Sep 5th.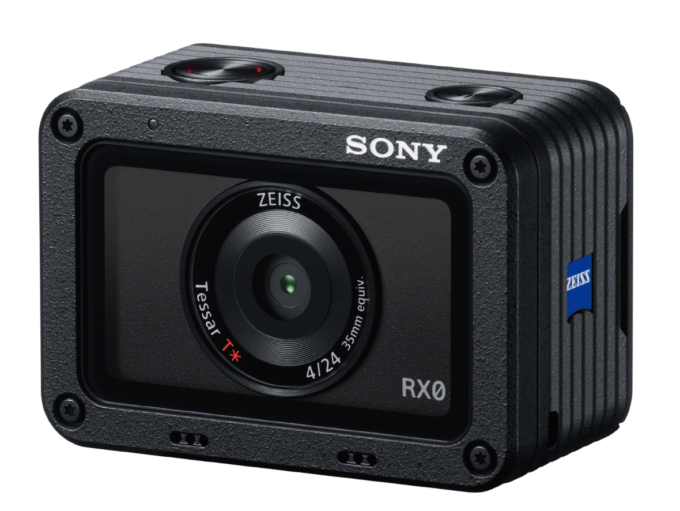 Wow, must be new release day! First the new Olympus EM10 MKIII, and now this Sony RX0! While it may look like a GoPro clone, this one offers the RX100 series IQ in a shockproof, waterproof design. Oh, it's also CRUSHPROOF which means it is bulletproof! With its 1″ sensor, this little guy can GO ANYWHERE and take beautiful imagery and video. 40X Super Slow Motion, SLOG-2 and 4K HDMI Output. Holy wowzers. This little guy could be the perfect do anything go anywhere type of camera for video and photo. Look at the footage below that was shot with the RX0 (ZERO).
Sony is always pushing the limits and. this one, while it may look like a toy, if we go by the specs it is surely much more than that. I love my GoPro cameras, and use them for video all the time. With this one, we can get double duty out of it and MUCH MUCH more than any GoPro can give you. While I love my serious full size cameras, I am also a fan of small GoPro style camera that can do video and photo while fitting in a pocket. This looks to be the highest quality camera of this type ever released, and most feature packed and best built. This is some WOW tech all the way around.
Waterproof to 10M, shockproof to 2M and it can withstand forces of up to 440FT lbs.
No other camera of this kind has a 1″ sensor let alone a stacked 1″ CMOS sensor. Amazing speed, no rolling shutter, AF and a 24mm FOV with no distortion. Zeiss lens, and well, I WANT ONE so my order is in as I just realized there is nothing like this out there. Sony did it again.
ALL SHOT ON THE RX0 
<
More shot on this incredible new device..
Let's take a look at the press release and specs below…but 1st a cool shot of it set up as a video or even vlogging camera.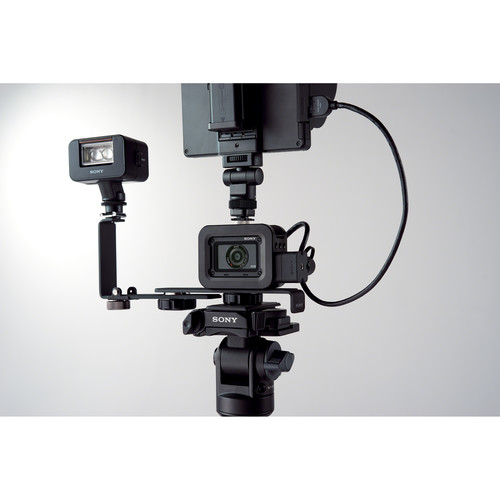 Some Info on the new RX0!
The lightweight Sony RX0 Ultra-Compact Cameraoffers professional image quality in an action-camera sized form factor. Capable of outputting uncompressed 4K UHD video, it also records up to 1080p60 in-camera at 50 Mb/s in XAVC. A Zeiss 24mm-equivalent f/4.0 lens provides a wide, but not distorted, field-of-view.
Its 21MP 1″ stacked CMOS sensor produces minimal rolling-shutter artifacts, and is protected by the RX0's waterproof and shockproof body. Geared towards multi-camera recording, up to five cameras can be timecode-synced and controlled via the Sony Play Memories smartphone app (iOS and Android). When connected to a Wi-Fi router, greater than five cameras can be synced, suiting the RX0 for concerts, stunts, and other multi-camera applications.
Internal recording options include 24/25/30/50 and 60 fps at 1080p, all at 50 Mb/s in the XAVC codec, as well as super-slow motion at up to 960 fps. Still photos can be captured in both raw and JPEG with shutter speeds as fast as 1/32,000/second, and in bursts up to 16 fps. Uncompressed UHD 4K video is output via HDMI for capture to external recorders. The Sony RX0's additional pro-style features include manual- and auto-focus modes, a 20″ minimum focus distance, S-Log2 recording, NTSC and PAL compatibility, and on-camera control buttons.
The Sony RX0 includes a rechargeable NP-BJ1 battery, an AC adapter, micro-USB cable, and wrist strap. The camera itself is waterproof down to 33′, and can be used down to 330′ with the optional MPK-HSR1 waterproof housing (available separately).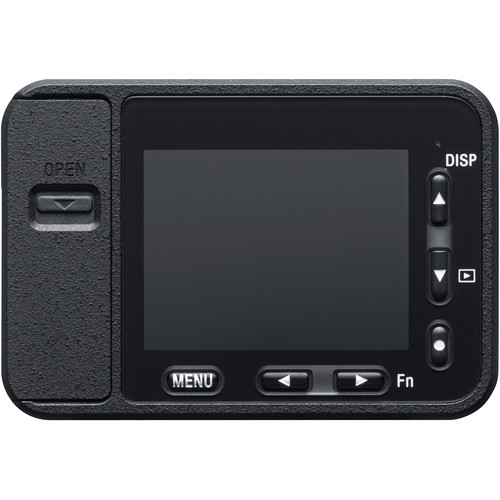 Key Features
Ultra-compact, lightweight, waterproof, and shockproof camera body
Outputs uncompressed UHD 4K to an external recorder, captures up to 1080p60 internally
20MP 1″ stacked CMOS sensor provides optimal image quality, and minimizes rolling-shutter artifacts
24mm-equivalent f/4 lens provides a wide view without barrel distortion
Can record video clips longer than 30 minutes
Timecode-sync and control of up to five cameras with one smartphone, control greater than five cameras when connected to Wi-Fi
Sony's New RX0 Camera Combines Acclaimed RX Image Quality with an Ultra-Compact, Waterproof and Robust Design
---
PRESS RELEASE BELOW:
BERLIN, Aug. 31, 2017 – Sony – a worldwide leader in digital imaging and the world's largest image sensor manufacturer – has today announced new type of camera which offers entirely new imaging possibilities for today's creators.
The RX0 (model name: DSC-RX0) marries the hallmark leading image quality of the Sony RX series with advanced photo and video capabilities, all compressed into a robust and ultra-compact body.
Designed to facilitate creative expression beyond current limitations, RX0 is equally adept at shooting still images or filming video on its own, as well as when included as part of a multi-camera set-up to maximize creativity.  Its miniature dimensions and all-around versatility allow creators to approach unique photographic and videographic challenges in new ways, always with the assurance of high quality results.
Weighing just 3.9 oz10 and measuring approximately 2.38 in. x 1.63 in x 1.19 (WxDxH)11, the RX0 redefines how small and light a premium compact camera can be.  The new model can be used as a standalone camera or as part of a multi-camera rig in any kind of shooting conditions including rain, underwater, space-limited, sandy or dusty environments and more.
Stimulating imaginations
Multiple RX0s can be linked together in a variety of ways to film and produce unique content like bullet-time, time-slice and many other unique styles of content creation.  Sony's wireless radio commander, the FA-WRC1M can be used to trigger up to fifteen12 RX0's simultaneous, while Sony's PlayMemories™ Mobile13 app allows up to five RX0 models to be connected and controlled wirelessly from any paired device.  A wireless multi-camera shooting solution capable of connecting additional RX0 units when an access point is used14 is currently under development with a target release date of January 2018 via firmware update. For users looking for a more reliable wired connection, a camera control box is being developed and will also be released in January 2018.
Power packed
The new RX0 camera features a 1.0-type stacked 15.3 MP6 Exmor RS CMOS image sensor, BIONZ X™ processor and a wide-angle ZEISS® Tessar T* 24mm F4 fixed lens to deliver high resolution and less distortion results for both RAW and JPEG stills and across all supported video formats. It is equipped an Anti-Distortion Shutter that can shoot as fast as 1/32000 second, as well maximum burst shooting capability at up to 16 fps, ensuring that even fast moving objects are beautifully and accurately rendered.  Its small size also makes it an ideal choice for casual shooting, street and travel photography and more.
The new portable RX0 is waterproof1,2 at depths of up to 10 meters (33 ft) on its own, and can be used at up to 100m15 (330 ft) depth when paired with the new MPK-HSR1 Housing.  The camera is shockproof3,1 when dropped from up to 2 meters (6.5 ft) and crushproof4,1 to 200kg / 440lb / 2000N, making it durable enough to withstand tough shooting conditions including rain, sand, dust, snow and more, where traditional cameras simply cannot operate.
Video Excellence
On the video front, the RX0 is packed with a variety of creative and powerful features including super slow motion capture8 at up to 960 frames per second, 4K clean HDMI output to an external recorder as well as MF assist and Peaking to adjust focus to exact preferences of the creator, as well as Preset Focus options which enhance control.  The camera also offers Picture Profile options and S-Log2, as well Time Code / User Bit features, which are extremely useful for multi-camera shoots.
Full Range of Accessories
To maximize the potential of RX0, a host of new accessories are available that support new and different ways of shooting.  These include the VCT-CGR1 Cage for increased system flexibility, the MPK-HSR1 Housing, enabling the RX0 to be taken down to depths of up to 100 meters underwater15, the CPT-R1 Cable Protector, VF-SPR1 Spare Lens Protector, VFA-305R1 Filter Adaptor Kit which includes filter adaptor, lens hood and MC protector, plus the NP-BJ1 Rechargeable Battery Pack and ACC-TRDCJ Accessory Kit.
Pricing and Availability
The new compact RX0 camera will ship in October 2017, priced at approximately $700 US / $900 CA.
The new camera and all compatible accessories will be sold at a variety of Sony authorized dealers throughout North America.  More information can be found HERE.
A variety of exclusive stories and exciting new content shot with the new RX0 camera and other high-end Sony imaging products can also be found at www.alphauniverse.com , Sony's community site built to educate, inspire and showcase all fans and customers of Sony imaging products.