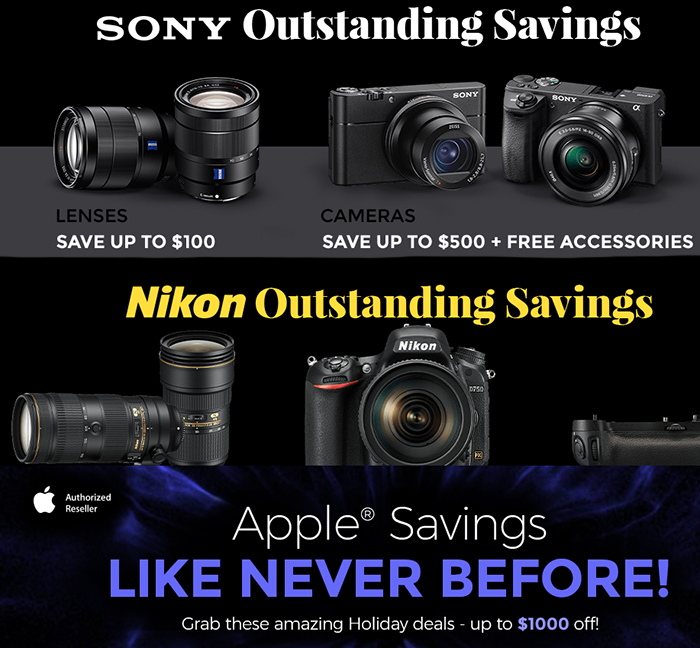 Holiday DEALS on Canon, Nikon, Sony and Apple START NOW!
Hey all! It's Monday and tomorrow I will have a major new video and post, so be sure to check back then..around 6AM Phoenix Time. I have been working on that all weekend, and I am sure it's something you will want to see! Other than that, it's a HOLIDAY week and many are looking forward to spending time with family, friends and loved ones to feast on some amazing food while overstuffing ourselves as we always do. Each year I am thankful for so much, and this year will be no different. With the holidays comes the sales, the online hysteria where we buy more than we have all year-long. I admit, each year I am tempted by some of these deals as the savings is so great.
B&H Photo is wasting no time promoting deals, and staring now and continuing through Christmas I am sure we will see many great buys on gear that we may or may not want. Today I am sharing some great deals on Nikon and Canon as well as Apple, and a Sony deal or two. So let's set started…
For ten years I have been running Stevehuffphoto.com and the old Stevehuffphotos before it. The only way this site continues to operate each and every month is through you, the readers. This site has been and always has been free, and there are thousands and thousands of posts that have been written and stored here, all available with one click or tap. While some websites have been forced to go the way of "pay to read", I have always said this site will remain FREE. But to remain FREE it has to pay for itself. How it has done that is with YOUR help though the years.
This is my career, my job, what I do and have done for a living for 10 years. The way I pay for the website, my travels, or even renting gear to review when manufacturers will not send me gear to review. I pay for my gas, my airfare and this sites web hosting and security. It all has to be paid and it is not cheap. So when you guys use my links on this site to order something, ANYTHING, I get a tiny commission, pennies on the dollar. THIS is what pays for the site to keep going and so far so good as it's now 10 years strong. When you use my Links below or anywhere on this site to B&H Photo or Amazon, it is the one thing that helps keep this website afloat. You do not pay more when you use my links, you pay the same but if you make a purchase it does support this website and what I do, so thank you. If you see any deals below you like, and end up purchasing, thank YOU in advance for supporting this site!

Click the deals below to go to B&H Photo to see more, or order. $1400+ off a Nikon D750 kit?!? Yep. $1169 off of a D810 kit? Yep. Many more deals than I show here, so check out all of the Nikon Deals at B&H Photo HERE.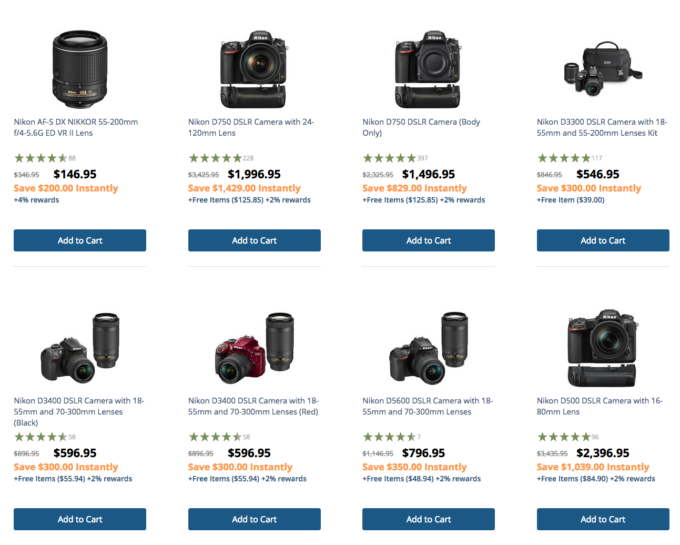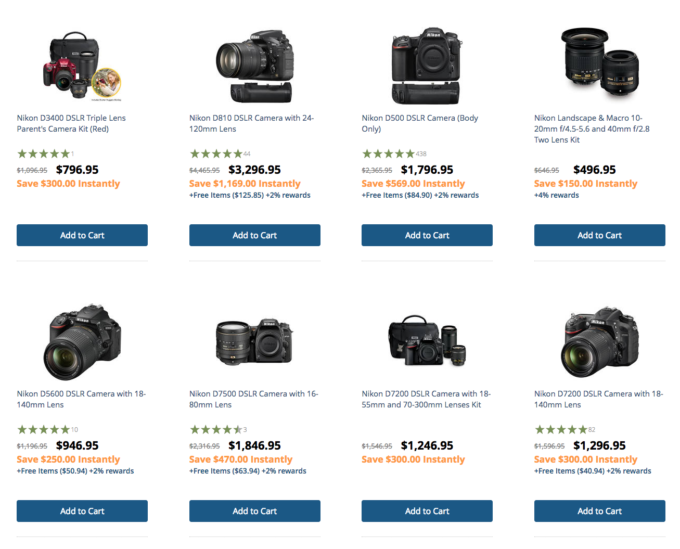 ---

CANON! The deals are below but click HERE To see them all…
---

SONY DEALS! Click HERE or below to see the Sony Deals at B&H Photo… A Sony A7 for $798!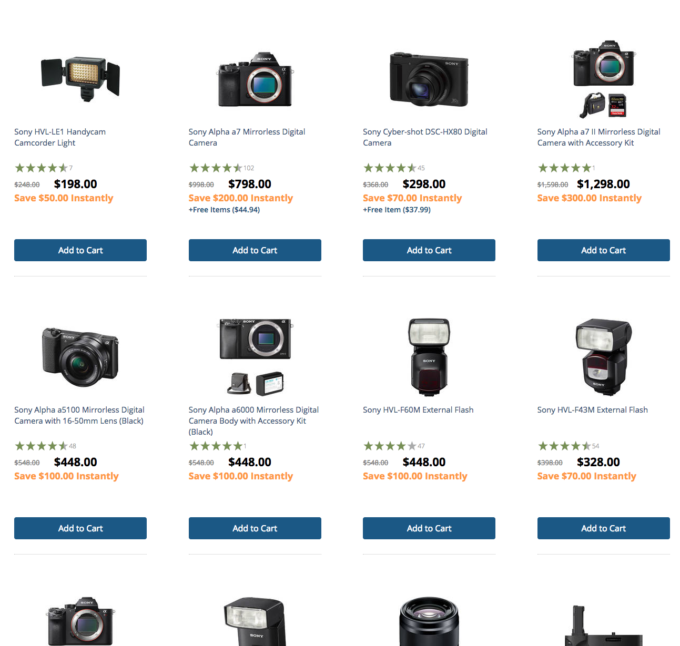 ---

Apple Deals and some of these are great. $700 off a late 2016 Space Grey MacBook Pro!