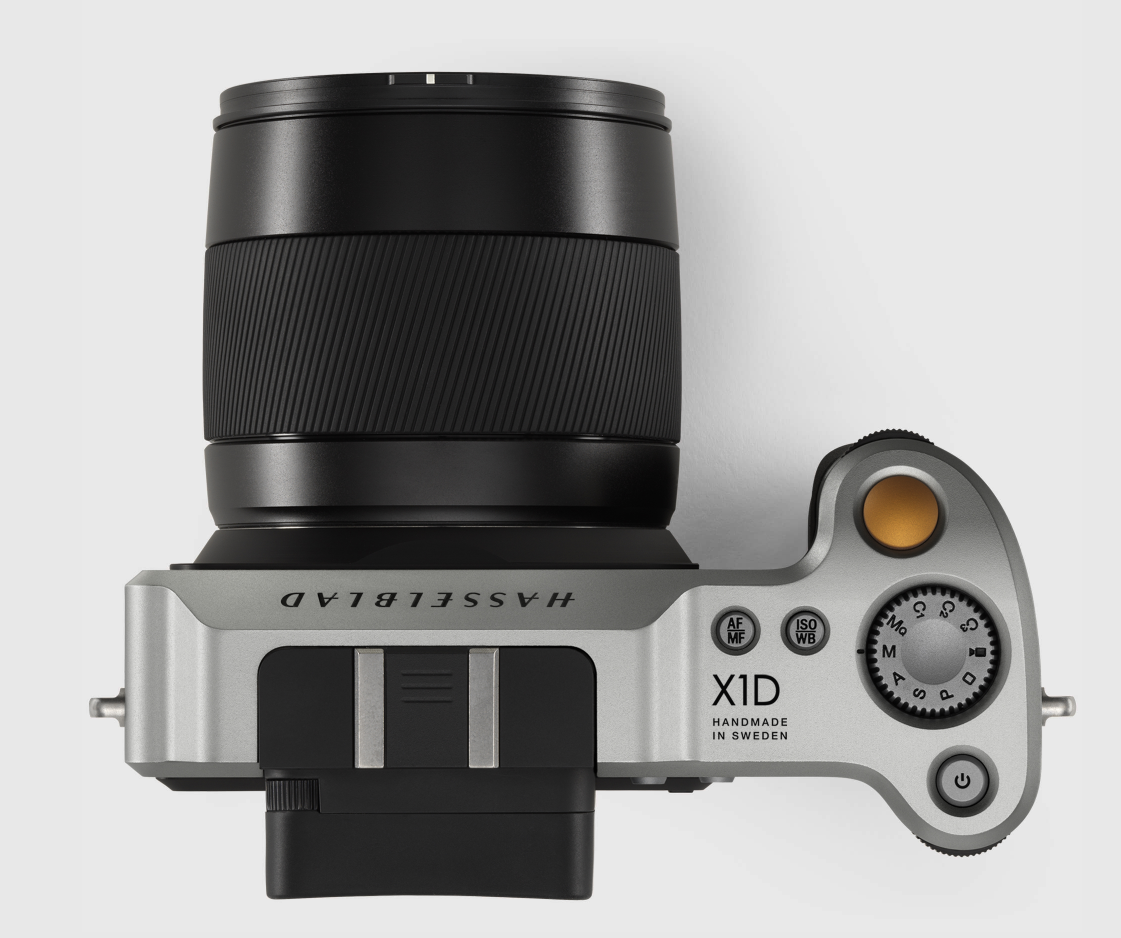 My Hasselblad X1D Camera Review, Part 1, the Decision. 
By Steve Huff
NOTE: This is part ONE of FOUR! This is an article about WHY I am reviewing this camera (for a long term review) and my year long journey as to wether I should buy this camera. Enjoy as part 2 with the camera in hand will be coming VERY soon. There will be 2-3 video reviews as well as I spend more time with the X1D. 
X1D Review – Part 1 – Part 2 – Part 3 – Part 4
NEW! Unbox and 1st Look Video HERE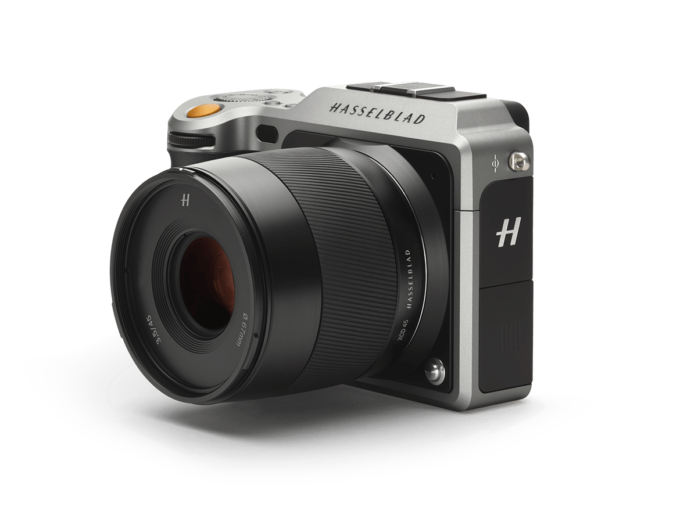 Nope, I am not a pro portrait shooter. Nope, I am not a pro fashion shooter. Nope, I am not a pro commercial photographer. But let's be real, many of you reading this review right now, are not pro photographers yet many of you yearn for and really get into well made, beautiful looking, feeling and premium gear. Yes, I am one of those people. I have not shot professionally in years *by choice* as I decided to pursue this very website instead of pro photography. I felt I would be a better writer, (real world) reviewer, and one of those gear and photo geeks you could all get to know while I shared my thoughts on gear that ranged from cheap to uber expensive. Just a regular Joe with PASSION for the craft.
Nope, I am not into the "rules" of photography. Nope, I do not feel one has to ever be perfect or know all there is to know about photography (as in reality, we all learn our own styles and ways to shoot). With many chuckling know it alls out there in internet land, I choose to be the voice for the enthusiast, the passionate amateur and those who like me, enjoy nice gear, and beautiful gear that works for them, no matter the cost. Gear that may be over the skill set of the shooter, but even so, sometimes that gear inspires to shoot where other cameras fall flat.
I have said it many times over the last 10 years...if a camera inspires you to use it, that is the most beneficial camera you can own. When you use it, and wake up at 5AM because you are excited to use it, or really get motivated to get out and shoot, then that camera is worth its weight in gold. For me, cameras over the last 10 years that have done that for me? The Leica M and SL. The Sony A7 Series and the Olympus PEN and EM1 series. But most of all, for me, it was always Leica. The build, the feel, the simplicity and the history they have with photography. A Leica motivates me to shoot. To want to shoot. Something like a DSLR would not, and does not.
But these days I can no longer afford to own 5 different camera systems and even multiple bodies per brand as I once did. Being a reviewer means I should own at least one body from every manufacturer, and I almost do. They are all on display in my cabinet in my office. I love them all. But I have always longed to add a brand that I never owned to that collection, not only for the beauty, style and history..but for the reason that I feel that a camera from the would inspire the hell out of me.
That brand is Hasselblad.
I thought they were toast a couple of years back when they rebadged the Sony NEX and RX100 series with their luxury housing. The Stellar, the Lunar…OMG, what a disaster. While I did buy a Stellar when they were on extreme closeout at B&H Photo, that was not a real Hasselblad. It was a Sony, and a Sony many of us have used, and owned already. A new housing does not make for a better camera, just a snazzier looking one.
But if I go back in time to well before I started this review site (over 10-15 years ago), I remember for years I wanted to own a Hasselblad 503 system. When I would see prints taken with this medium format film system, I was blown away by the "look", that special medium format look. I saw people who used that system as "artists" as it seems every shot back then that I saw from that system had a special magic. Yes, I can buy one today for much less than they used to be but I no longer have interest in shooting film. The time, the expense, the limitations. Not for me in 2017 and while I appreciate those who do use film, and who do have the time to put into it, I just can't as I do not have the time for all of that today.
Besides, I review cameras, and do so in a different way than most. Many read these pages to see what I will say about a camera, and whether you like what I do or not, I have been around a long time now and I plan to continue on the same path, even as cameras are being released at a much slower pace than in years past. This is my work, it is what I do and while many reviews of this camera have been out for MONTHS now, I am slow to the boat…but I will also probably be the most extensive with this particular camera.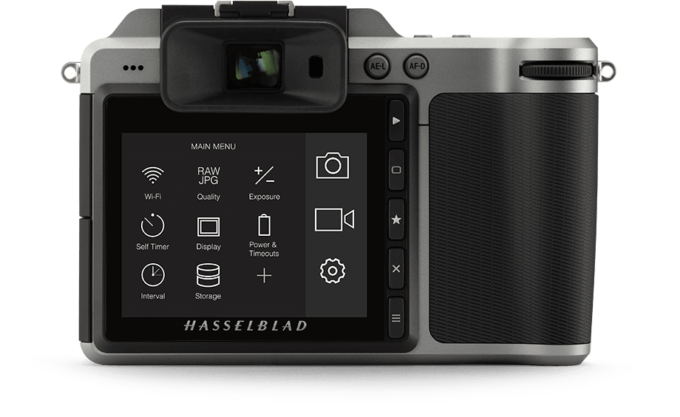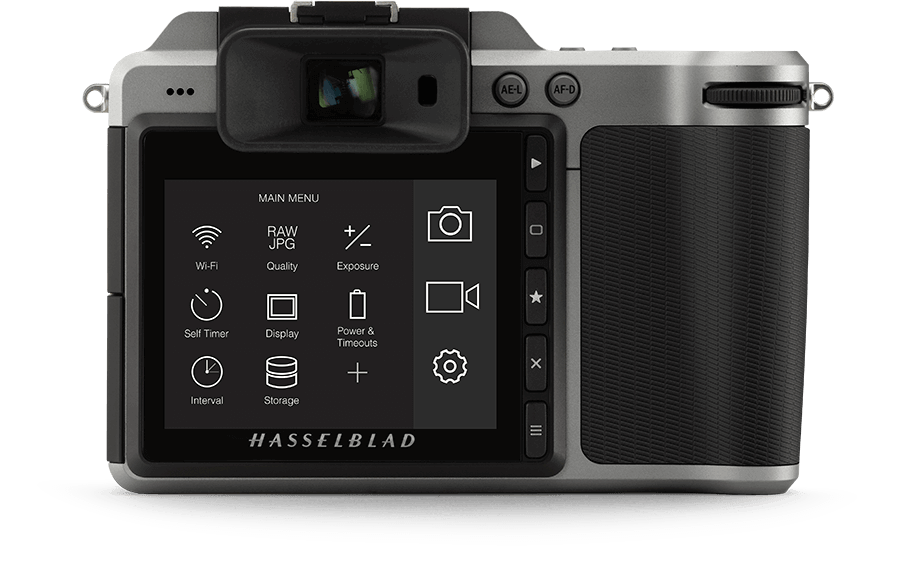 When the X1d was announced I think I had some drool hanging from my lip, just like many of you did. It was pure sexy, pure beauty, simplicity and a quasi medium format sensor in a compact body, just as small or even smaller and lighter than my much loved Leica SL. A 50MP sensor that comes in at a much larger size than full frame 35mm (though not true medium format size), this camera promised true portable medium format files and that meant massive dynamic rage, intricate beautiful details and even great high ISO performance.
When 1st reports started coming out about it being slow, buggy and quirky, I lost interest. It seemed Hasselblad was in trouble as they could not fill the orders that were being placed in a timely manner, and they seemed low on cash. Then DJI came in to buy a stake of the company and I thought "uh oh, maybe this is not good for those buying the X1D"… but after more though I realized it was probably a good thing DJI stepped in. Today Hasselblad seems to be on top of it with this 1st ever fully take anywhere 50MP digital MF camera. (yes, the Fuji GFX is also out there and a great option as well). The X1D is now in stock and can easily be bought at B&H Photo, online, with same day ship. But BE PREPARED To pay. At $8995 for the body only, by the time you add  a lens like the 45mm, you are looking at just under $12k. WOW, and I thought the Leica SL and a 50 Lux was expensive…oh wait, it is, and when you look at what you get it seems the Hasselblad is a better deal. On paper anyway. For versatility, the Leica SL wins.
Medium Format 50 MP vs Full Frame 35mm 24MP. Similar in size with the Hassy being a tad smaller and lighter. Hmmm.
With Hasselblad releasing firmware updates for the X1D to fix issues that plagues some, we now have a camera with many improvements from the day it started to ship, and Hasselblad is committed to making this camera the best it can be. So as of September 2017, I once again started gaining extreme interest in this camera. I had dreams of me just buying the camera and a 45mm lens, and using it in ways that most never think of for this kind of camera (though some do and have). Street portraits, and even yes, low light music performance. I was trying to find a way to buy the set, and even though I knew that if it was awful for me I would lose a ton on it with resale, I put the items in my cart, and was set for a 4 part long term review of the X1D.
The X1D to me is one of the most beautiful camera designs ever.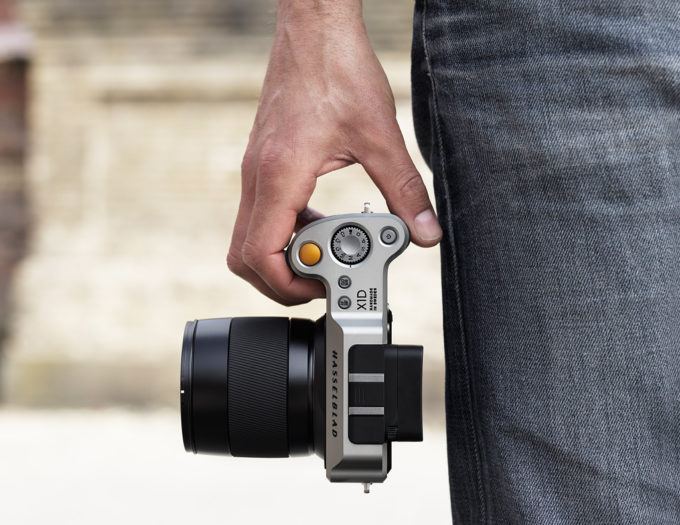 Fuji Throws a Wrench In
Well, yes, the Fuji. Overall, getting more rave reviews over the X1D, the Fuji appears to be a stellar camera. Using the same sensor as the X1D, 50MP of beautiful performance, the Fuji will offer similar performance with their own color science added to the mix. Hasselblad will have its own color and look. So I had to really research, and speak with some who have owned or tried both systems. I was looking for feedback as this for me, would be a HUGE purchase, having to sell other things in my home (not just camera items) to fund this, so I had to be sure.
The Fuji is nice, and cheaper but also fatter, and IMO, one ugly camera for day to day walk about use. 
First off, I was and am not a fan of the Fuji GFX styling. It's fat, like a traditional MF digital system like the Pentax. While not as bulky as the Pentax 645, I will be blunt here…and many others agree, that Fuji is UGLY, and one oft eh least attractive cameras I have come across. Remember what I said that for me, I have to be inspired by the camera, to be motivated…on looks alone that X1D does that, and the Fuji looks like something I would not even enjoy taking out on a day to day journey, bike ride or walk. The X1d is smaller, slimmer, sexier and according to those who have tried both, feels much better in the hand.
With that said, if we are talking performance, the Fuji appears to put out some gorgeous files, and while I can not judge it as I have not used it, it has the Fuji color with that glorious sensor. So if you like that, and do not mind looks, the cheaper Fuji may be the way to go. But for me…
A few I spoke with had both and chose to keep the Hasselblad. A couple said that it was just more inspiring, and more portable and felt better. They were more likely to take it. Another said he preferred the color from the Hasselblad. Sure, some preferred the Fuji but I found those were Fuji fans to start with, so it was natural to like the Fuji.
After a few sleepless nights I decided to place my order for the Hasselblad. To me, the beauty of it, the build, the design, the size and the quality won me over, even if it is a couple more grand than the bigger, uglier, and fatter Fuji. No offense to Fuji as I do know it is fantastic. For wha I had planned, it would not have worked for me. But the X1D…well, possibly, hopefully would.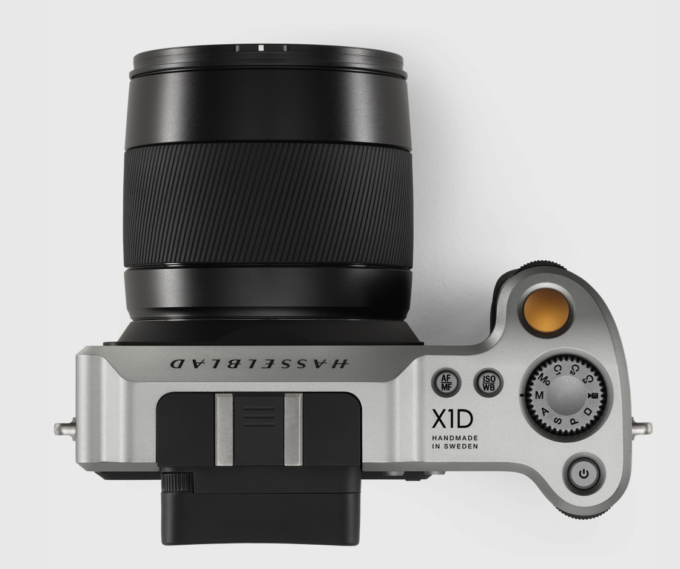 I Placed the Order..for the…
I did it. Sold some items, and pitched in extra cash to buy the X1D and 45, in silver. Was the cheapest option. I bought it from B&H and about 3 hours after the online order it shipped, via Next Day Air. Which means, as I write this, on a Monday night, I will have the kit tomorrow in my hands.
I am feeling a huge range of emotions right now and that is not normal for me. I will tell you why, and explain why I ordered it over just renting it for a few days.
The emotions come from my uncertainty. Spending that amount of cash at one time, these days, is not normal for me. Many of you may understand it…some of you would not. But spending over $11k on one camera purchase when you are not a pro, and not doing paid gigs with said camera..well, it seems INSANE. Especially when you have to sell items to fund most of it. INSANE. So I am questioning my sanity in buying this when so many say it is a dog in use. Meaning, buggy, slow and not right.
But most of those reports were with earlier firmware, and I have a history of REALLY liking cameras that the masses do not. For example. I loved the old Nikon V1, and used the heck out of that thing. It gave me some awesome memories but most were out there talking about how awful it was. Unusable. Horrible. I disagreed and posted my images from it here. 
To me, that V1 was cheap but amazing. Tiny sensor, limited low light but it had a look about the images that won me over. While most hated it, myself and many others loved it. The Leica M…most DSLR people despise the Leica M10. They trash it, they say it's a waste of money, but for me, I understand the joy, happiness and motivation it always brought me. Some of my most memorable moments of the last 15 years came from a Leica of some sort for me. It always helped bring me out of a rut, and always put a smile on my face even if I was stressing about the cost on the inside. I've also always been a huge fan of the Olympus PEN series, ever since the very 1st digital model. I stuck with it though in the early days it was buggy, slow, and strange to use with very few good lenses. So I always seemed to be attracted to the cameras that the masses said were no good. I never regretted my choices.

So when I got the itch to finally own my own Hasselblad, something I dreamt about for 15-20 years, with a model many were trashing, well that solidified my decision. I figured if some were trashing it I would love it, and I appreciate cameras that are artistic in design, with a sculpted feel and a SIMPLE MENU. The X1D has that in spades.
So as I sit here with my heart pounding about the amount of money I just spent, it is also pounding with excitement. Will I love it? Will I hate it? Will it work for my needs? I am sure it will as I will make it work, which is part of the fun. See, not being a pro, and not having to rely on a camera for money means I can be al little careless with a camera purchase. While I am a pro in one respect (reviews, that do earn me income), I am not the typical photo pro. I can also write it off on taxes, and take my time to bond with it, use it in many scenarios while reporting to all of you the good, the bad and the ugly.
I am aware of the slow shot to shot time, but hey, the 503 was the same. I am well aware it could never shoot action, but hey, I never shoot action either. I am aware of the lower res EVF compared to the Leica SL and A9, but I can deal with that. As long as it works, and provides the color, look, feel and dynamic range that I expect it to, I am already envisioning shoots I can do with this camera.
Yes, I could have rented it for 5 days for a cool $700 with lens, but that to me is not enough time to really dig in, to learn it, to know it, to understand it and and its strengths and weaknesses. So I bought it, and while it may not work for me, if not I will sell it, and lose my behind on it I am sure but at least I will know, and will have gave it a go and someone will get a deal on the camera. But if I like it, then I will probably love it as much as those other cameras I spoke of earlier. The Leica M, SL and others. If so, then it will have all been worth it.
So Get Ready
Get ready as I will be reviewing the X1D in a way no one else has done to date, in a four part review. No assignments, no paid work, just a passionate enthusiast photographer who will use it to the best of his ability, while reporting on all aspects of using this camera in many scenarios. I will update the firmware to the latest and I look forward to being motivated once again. I look forward to that excitement of waking up, heading out the door to go shoot..having a mission that excites me as this camera is like no camera I have ever reviewed before.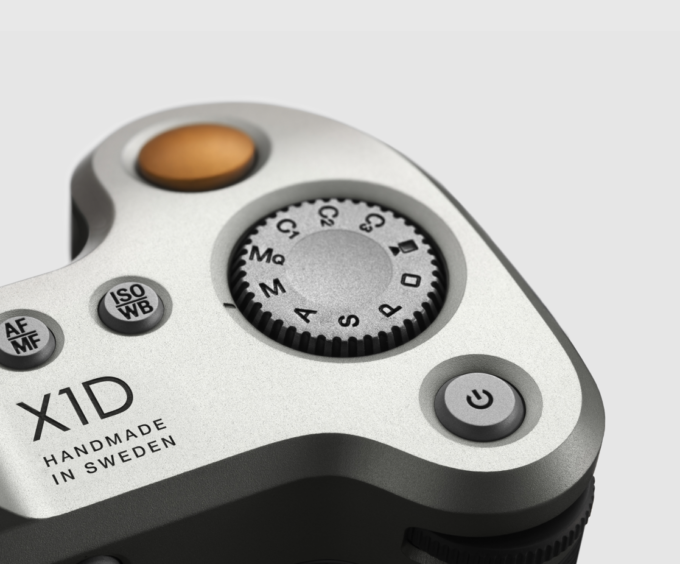 So if you read this all the way through you will now realize I do not have it yet, and this report was about the "before the purchase and why I did it". It arrives tomorrow morning. My 2nd report will be soon, and will also have a video of the camera, lens and my 1st thoughts (good or bad, I will tell int like it is) as well as what separates it from something like an A9 or SL or D800 series camera. It will then move to a part 3 with real world results with landscape, portraits and low light. I will try using it with manual focus, as well as see how the AF does. I am not expecting speedy performance, and I welcome it. I like to slow down when I shoot which is why I always loved the Leica M. By the time we get to part four, I will have use dit extensively and will show more samples and give my honest bottom line conclusion, and possible offer it up for sale at a nice discount ; ) But I am hoping that doesn't happen.
While I may not be able to fully exploit what this camera is all about, I will do my best.
Stay tuned ; )
Steve