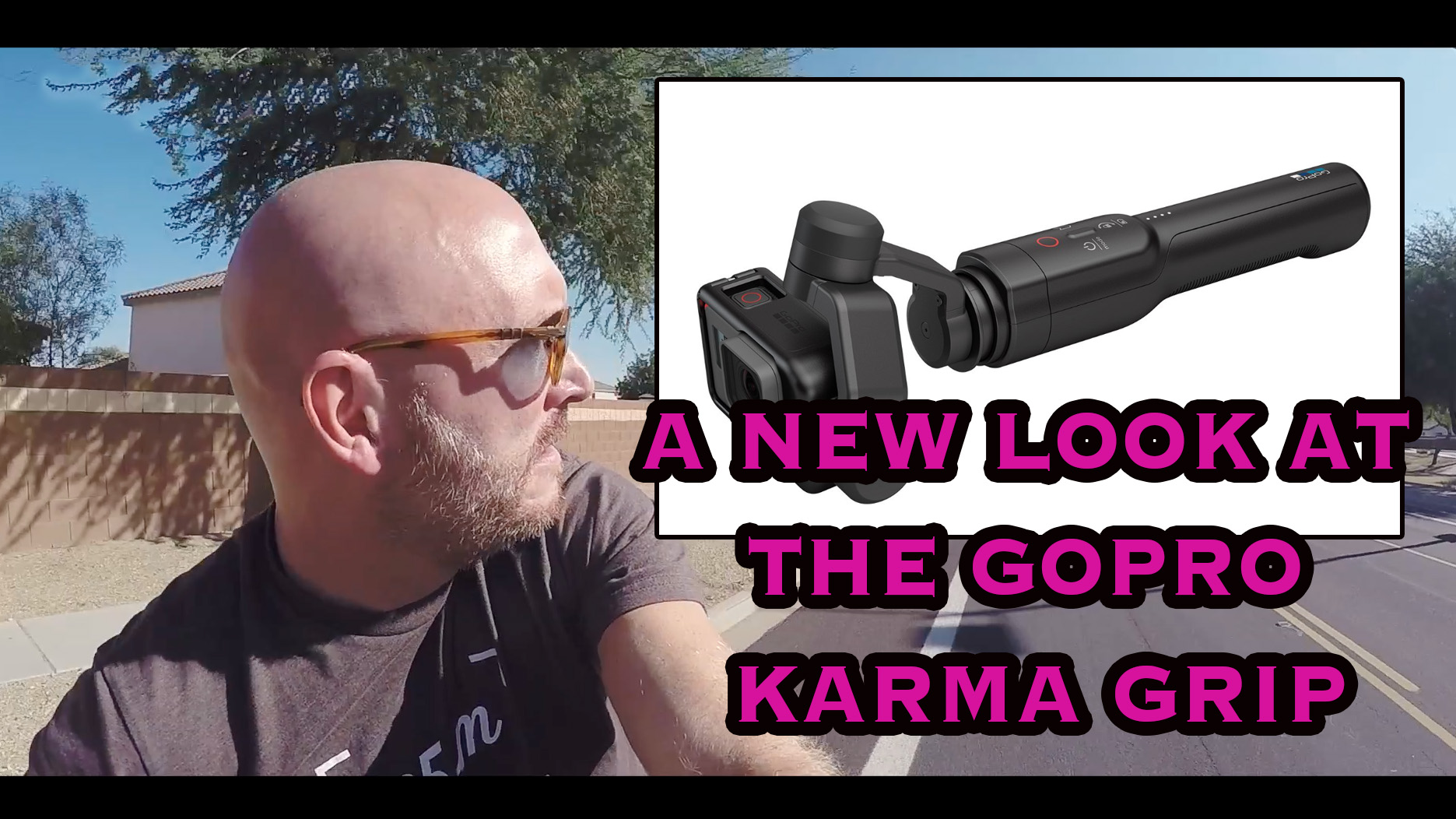 A new look at the GoPro Karma Grip. See what a gimbal can do for your GoPro.
By Steve Huff
Happy Friday everyone! Today and all this week I have been taking a new look at the GoPro Karma grip, but to use with my old, aging GoPro Hero 4 Black. Yep, I bought a GoPro 6 this week, and again, did not care for the audio or even the low light IQ. My GoPro 4 beat it in both areas. So I now am back to my two GoPro 4 Blacks, and I have been using the EVO GP Pro Gimbal for a long while now with the 4. I love the combo, but when I tested the GoPro Karma grip a while back, I returned it as with the GoPro 5 the audio was muffled, seriously muffled. It also picked up motor noise, and again, the audio was just unusable.
So this week I gave the Karma another try with the GoPro 4, bought the Harness for it and tested it out. The Audio is great. No issues, same as with my EVO Gimbal. I prefer the Karma Grip as you can charge the gimbal and GoPro all at once with the USB-C cable and a charger. Better yet, the GoPro Supercharger allows for super fast one hour charging. The GoPro is controlled by the Grip, power up, and record. So I am replacing one of my EVO GP-PRO grips with the Karma grip (I have an EVO GP+ for sale, in box, as new if anyone is interested, see my review of that HERE, and if interested at $150 shipped, email me HERE)
Below see a new video that shows you what you can expect from a Gimbal when used with your GoPro 4 or 5 or 6. It takes them to a new level and while the new 6 has advanced image stabilization built in, it is not up to Gimbal standards as of yet.
Happy Friday, and have a great weekend all! New camera reviews on the way over the next few weeks: Fuji GFX, Sony RX10MKIV, Sony RX0, and a new refresh look at the Olympus EM1 MKII and PEN-F ; )
Stay tuned, and always check my YouTube here as new videos are being released every other day right now!