The DJI Osmo in Use. Best All in one Gimbal Camera system? (VIDEO)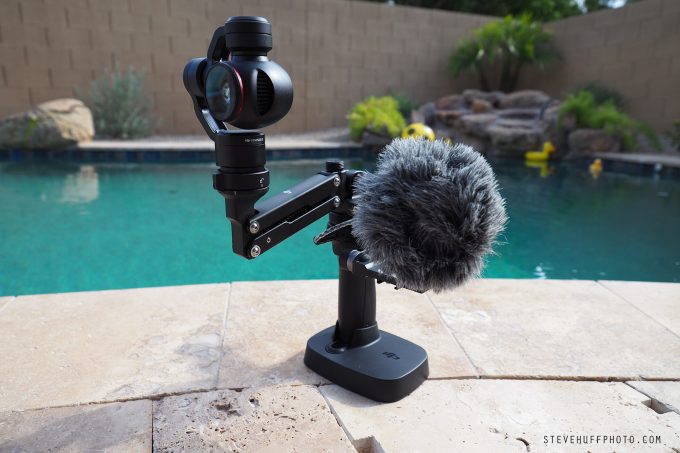 Hello once again to everyone here on this lovely Monday morning! Over the weekend I have been shooting with the Zeiss Otus 28 1.4 and wowing myself at the unique rendering and qualities of that (huge) lens (REVIEW SOON)  I also hung out with my Son Brandon as we headed to the Domes in Casa Grande AZ to test out the DJI Osmo once again. If you are not familiar with the OSMO, it is an all in one gimbal/camera that allows you to create smooth and cinematic video with ease, and yes, it indeed does this very well.
But the OSMO, which I have had since day one of its release, is not free from issues, or things that could be GREATLY improved upon. While I enjoy the OSMO, and use it from time to time for video productions I do outside of this website, there are areas that are lacking, and if changed, could make the Next Gen OSMO the best of the best that exists today in this genre of camera. I own 3-4 gimbals, from Feiyu Tech , EVO and others but the OSMO is the only one I own that is "all in one", meaning there is a built in camera (no go pro or other camera needed), and there is one battery that powers it all. No need to add a Go Pro, no need to balance or calibrate the gimbal, no need to have 2 sets of batteries as with other gimbals. (set for the gimbal, and one for your Go Pro).
My video from the domes where I talk about the OSMO and show a sample of it with the Z Axis accessory to improve the stabilization even more. I accidentally had the video set to "classic" or "vintage" so the color here from the OSMO is showing that color mode effect. I also show the audio from the OSMO and Mic as well as the GoPro built in mic (Go Pro mic wins). I also know the title has a TYPO, it is DJI, not DJO 😉 
The video footage it delivers can be gorgeous. The AUDIO capabilities though, are atrocious. For me, that is a problem as it is like DJI created this beautiful piece of gear, and drug it way down by including shoddy audio capabilities. The built in mic is 100% UNUSABLE so it is good they included an audio in jack to use an external mic, but even that is less than ideal. Plug in a mic that costs $100 or $1000 and the sound will be like something you get from a $20 mic regardless. I tried this with my $800 mic and with a $60 mic, same audio quality with both, which is weak, low volume, thin and tinny.
Now, many will say "I do not need audio for this type of video camera"…and to them I say, "then you will love the OSMO 100%"! Truth be told, if you are just shooting video with this to overlay music instead of needed real time audio capture then this is near perfect device for you. If you need audio, but like the OSMO anyway, you can also record your audio separately, as many do anyway, onto a digital audio recorder. If you want this for Vlogging, you can plug in a lav mic and get decent audio but at the end of the day, I feel the audio capabilities are not up to par with the video capabilities, which are stunning for sure and offer loads of customizations for video pros who understand pro video language 😉
The Base OSMO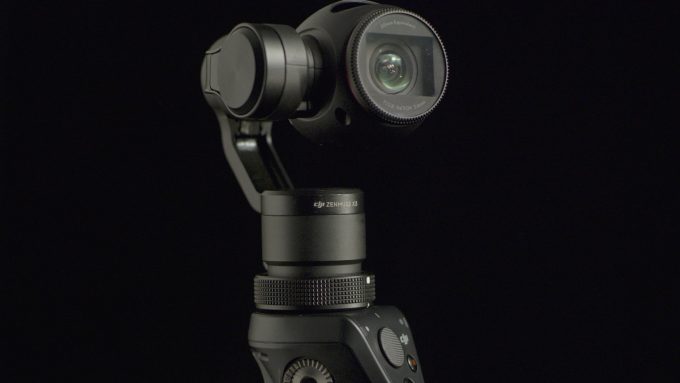 The basic Osmo setup, as sold, comes with a case that looks like some sort of instrument case. It barely fits the device, in stock form, but does offer nice protection for it. It includes the handle which holds the battery and offers up the controls. The control setup is nice, with a joystick to move the camera if needed, and a trigger. Press the trigger twice, and it resets the camera if it drifts away from where you want it to be. Press it three times, and it goes to selfie mode for vlogging or selfies. It even has unique photo modes like auto panorama. One button click will automatically create a stunning pano, perfectly stitched, while being held by hand. No tripod needed.
A quick pano that was so easy, handheld and stitched wonderfully. It will send the pano direct to your phone and on my iPhone, it stored it to my camera roll. Click it for larger. The OSMO offers a few PANO options, even 360 Degree panos. 

So for around $560 you can get the base OSMO, which is the camera, handle, and gimbal. The fun does not stop there though as you can now buy accessories to add microphones, lighting, or whatever you want to add. You can also add a micro 4/3 gimbal and camera system, the ZENMUSE X5, which allows you to use Micro 4/3 lenses. One of the popular lenses for the ZENMUSE is the Olympus 12mm f/2. This Zenmuse X5 will set you back $2199 with a Panasonic 15mm 1.7, then you would need the $99 adapter to mount it. NOT CHEAP. The Zenmuse alone without camera is $1699 so adding your own, say the 12mm, will set you back around $2400.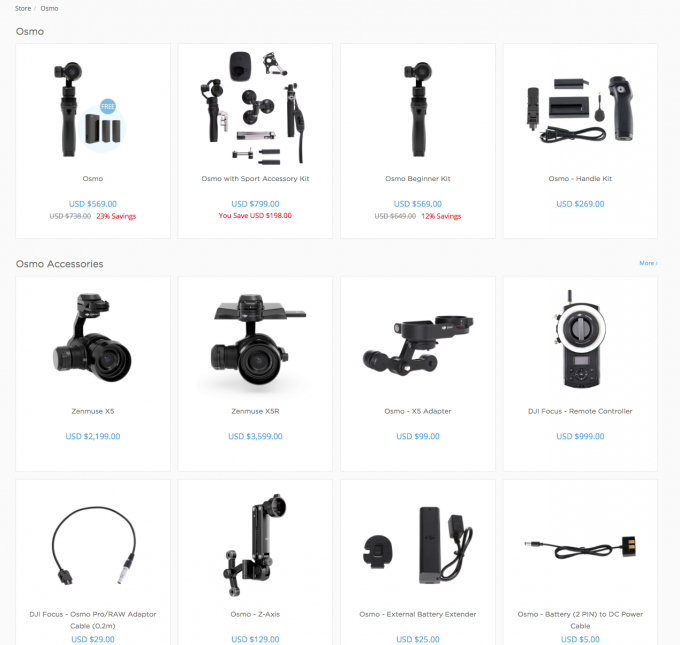 That would be for the serious video pro who wants the best stabilized footage in an all in one device. I have seen footage from the Micro 4/3 setup and it is simply breathtaking. But I will stick with the stock OSMO for my needs, as the video quality is still fantastic.
To use an external mic, one would need the extension arm. I own the extension arm, base/holder, Z Axis, A Video Micro Mic, and the phone holder which comes with the OSMO.
USING YOUR PHONE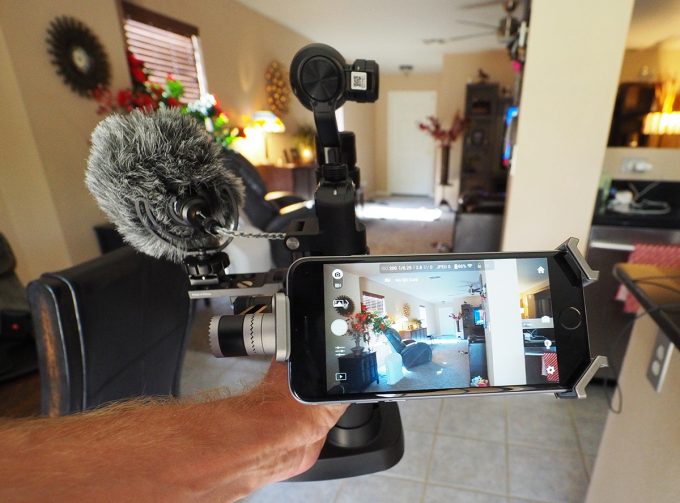 Many feel the beauty of the OSMO system is that it gives you the ability to use your smartphone as your live view display. You simply put your phone in the phone holder, hook it up to wifi, and setup your settings and then shoot. This is a process and takes a minute or two to get it all setup for use as you do have to open your wifi settings, hook up to the OSMO, and then once it connects you are ready and will have your phone showing the live view of what the camera sees. This makes for a better setup than using a GoPro but at the same time, a Go Pro is such a wide angle camera, no display is really ever needed. The OSMO is not nearly as wide angle as a Go Pro, so the display helps but does make the entire system quite large.
BUILD QUALITY
DJI makes AWESOME stuff. I own a Phantom 4 Drone and it is incredible in every way. This OSMO follows with the DJI tradition of being very well made and built. The camera, the feel, the design is all 100% rock solid, and the convenience of only having to charge one battery really is nice. The gimbal has a lock that locks in solid in place when not in use, and everything feels really nice in the hand. The accessories are also made to a high standard. NOTHING feels cheap with the Osmo.
WHO IS THE OSMO FOR?
On one hand, the DJI Osmo is for those who shoot video, or want an all in one video or photo system (yes, this snaps photos as well), to capture life, vacations, for vlogging or for anything you can put your mind to and imagine. I see many younger people shooting the OSMO, and making their own cinematic films on YouTube using it. Some are quite good. Some are happy using an external mic for audio (which means they do not know what they are missing) and some get good results for Vlogging using a LAV mic. It's a fun fun fun system that will wow those of you not used to truly stabilized video.
On the other hand, video pros are also adopting the OSMO. Those who could care less about the handicapped audio capabilities as they record their audio separately and only need smooth cinematic video. The Osmo offers many ways to upgrade the experience all the way up to the Zenmuse X5 camera system which uses a Micro 4/3 sensor and can take some Micro 4/3 lenses. So the OSMO offers an upgrade path like no other Gimbal system out there today. I know of a few pros who use the OSMO for B roll as well. It's small and light in stock form.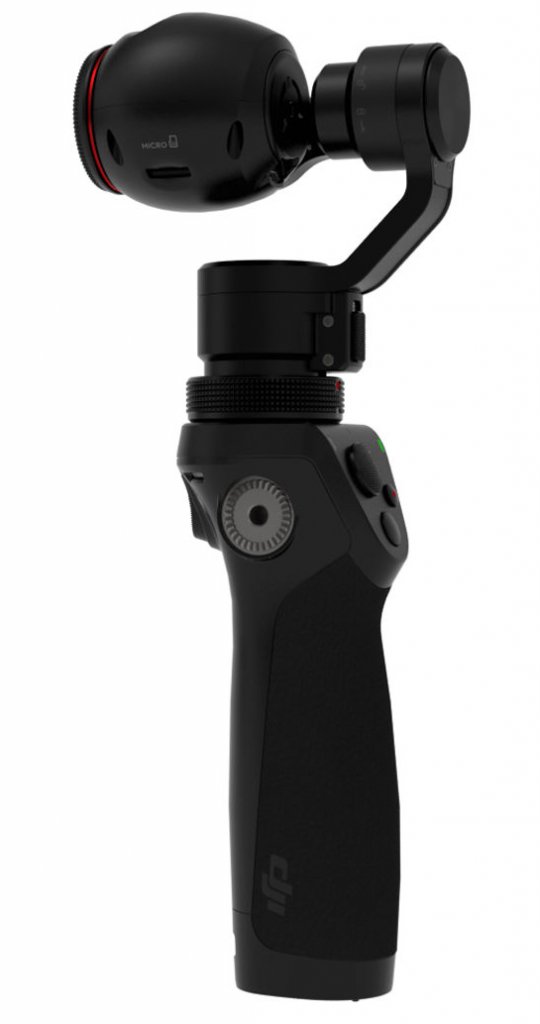 CONCLUSION
Owning a few Gimbals and cameras I can say that the OSMO is an innovative product but I have a couple of issues with it after using it for a while now.
The AUDIO is awful. Built in mic is useless, and even using an external microphone (high end or low end) will get you average audio quality. Thin, tinny, and low volume (even when ramping up the level in the menu/setup it distorts the audio instead of beefing it up). I wish this OSMO had built in high quality mics. Would be easy for DJI to do, and get rid of the #1 complaint of this device.
Using your phone as the display is cool, but slows you down. Setting it up takes 1-2 minutes, uses up your phone battery and makes the entire kit much more heavy. Using an iPhone 6+ makes it slightly cumbersome. I'd like to see a built in display, a small one but this could eliminate use of your phone and offer up an easier way to set up. One power button turns on the mic, the display and the gimbal camera.
Battery life: I'd like to see double the battery life. As is, one battery lasts anywhere from 30-45 minutes for me. Others seem to get slightly more. I'd like to see 90-120 minutes on a single battery.
Other than that the OSMO has no faults for video quality or the silky smooth motion it can deliver with ease. Use the Z Axis (see video above) and you have the smoothest video EVER in a device such as this. While I use my EVO Gimbal the most due to small size, ease of use and no muss and fuss, (also the built in go pro mic beats the OSMO mic, even when using a nice external mic) and to be honest, the EVO also delivers amazing sooth footage. It's 90% of what the OSMO delivers in smoothness.
If you do not mind the expensive accessories, or the low quality audio, or the short battery life…the OSMO is one of the best for video capture and quality of footage out there. Using it in its base form is the most fun for me. It keeps it light, small, and well, FUN. Add a cheap LAV mic if you want to capture your own voice. You can get one HERE.  $5 and it works good for vlogging situations.
The OSMO can be found at Amazon HERE or B&H Photo HERE.