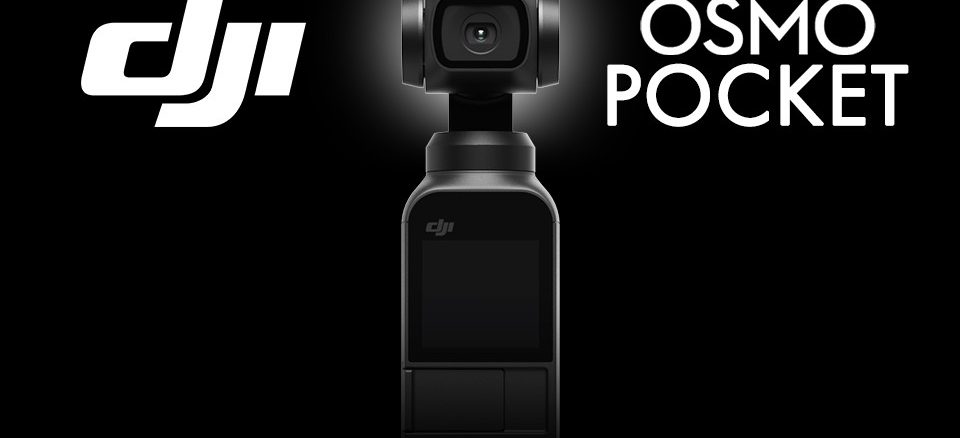 The new DJI Osmo Pocket. A Vloggers Dream?
The new DJI Osmo Pocket has been announced and I admit, it looks pretty sweet. As a guy who is always shooting video these days while on the go, this new device looks pretty sweet. Fits in a pocket, has a 1/2.3″ CMOS Sensor, weights only 4 ounces, shoots 4K video up to 100MBPS, takes 12MP photos in JPEG or RAW, has a handle that is retractable, feature space tracking and even time lapse and POV modes. Has a night shot mode as well. The FOV is 80 degrees and has an f/2 aperture. Same sensor as in the mavic pro BTW.
I assumed the weakness with this will be with audio as that is always the weak spot with these kind of video devices. But you can see some samples footage from this with audio over at this article posted by B&H Photo which has a video demo with it. Doesn't seem to be and at all!
Yep this is a 3 Axis gimbal that will provide smooth and great footage anywhere you go. I pre ordered mine from B&H Photo HERE. $349 and should start shipping soon.
I use a GoPro 7 Black now which I really enjoy except for one thing. In low light the video quality suffers due to the IS. The GP 7 offers gimbal like performance and in the daytime provides stunning footage that appears to be shot on a gimbal. In low light the GP 7 suffers some. If this DJI Osmo Pocket can deliver decent low light and audio as good as the GoPro 7 then it will be a hit. Video is hot now and creators are creating daily. This is yet another tool that will help in that storytelling journey.
Specs:
Gimbal Camera with 1/2.3″ CMOS Sensor

Compact 4.1 oz, 4.8″ High Design

Up to 4K Video at 60 fps, up to100 Mb/s

12MP JPEG or DNG RAW Still Photos

Handle with Retractable Extension

Wi-Fi & Bluetooth Monitoring & Control

POV, ActiveTrack & FaceTrack Modes

Standard Time-Lapse & Motionlapse

NightShot & 3 x 3 Panorama Modes