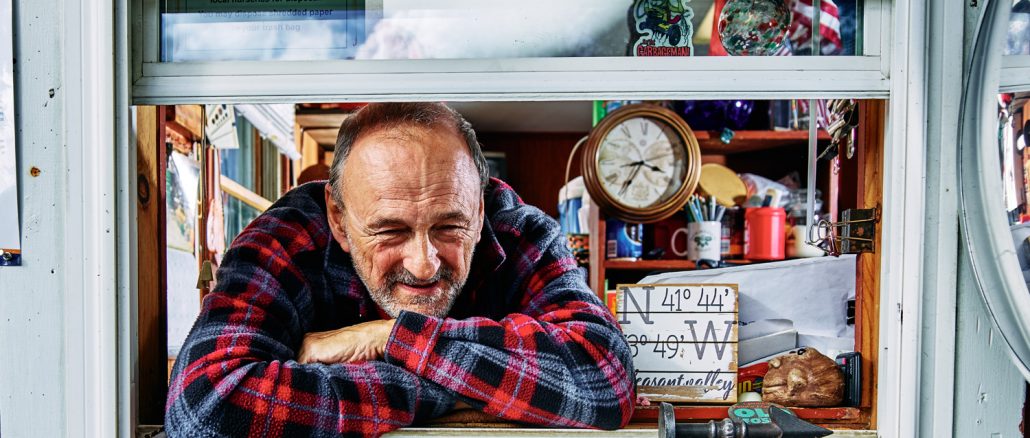 Odds and ends from the summer with Phase One
By Andrew Paquette – http://www.paqphoto.com
The two subjects I shoot the most are 3×3 basketball and environmental portraits. For me, the 3×3 basketball season was over at the end of July because I was moving to a new house. Because of the disruption, I missed the last few games and a wedding I was asked to shoot (and that I very much wanted to shoot.) Despite this, I did manage to get in a few portrait shoots. A couple are athletes, but most are just interesting people. My goal with most of these shots was to augment natural lighting with studio lights to get a natural look while improving the exposure.
All of the images were shot with a Phase One camera and Schneider-Kreuznach LS (leaf shutter) lenses. All used ProFoto lights, but these varied depending on the shoot. 
The first shot in this group is actually an old one that I forgot I had. It was from a shoot in Rotterdam of some senior cyclists training in the rain on their club's track (Figure 1).
Figure 1 Gerard at the track Phase One IQ250 DF645+, SK 150mm, f/5, 1/1600s, ISO 800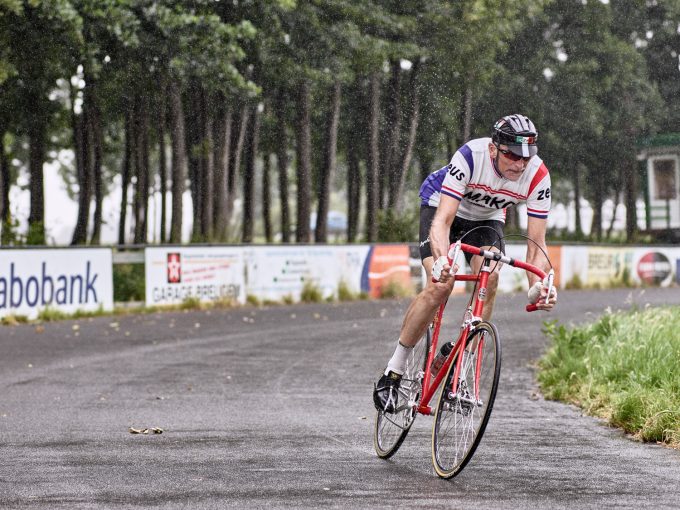 I had two ProFoto B1 lights for this image, both shielded from the rain in a dugout about ten feet away. They illuminated the rain, but not as much as needed. When I first reviewed it, the rain wasn't clearly visible. When I looked at it again recently, I saw that a few adjustments would bring out the rain and yield a perfectly usable picture. One of the nice things about shooting medium format is that the RAW files inevitably have more room to play with to fix issues like this. The end result might look similar to shots from a DSLR, but in some cases, it is impossible to pull the details needed from a DSLR RAW file.
The next two shots were made for the 3x3ProLeague, a new 3×3 basketball association in the Netherlands. For both, I used two ProFoto pro heads for flash, powered by a Profoto Pro-10 power unit. For the first, I created motion trails by using a slow shutter with a bright 2400 w/s flash and rear curtain shutter (Figure 2).
Figure 2 Leon Williams, Phase One IQ3-100, XF, SK 120mm LS, f/7.1, 1/2s, ISO 50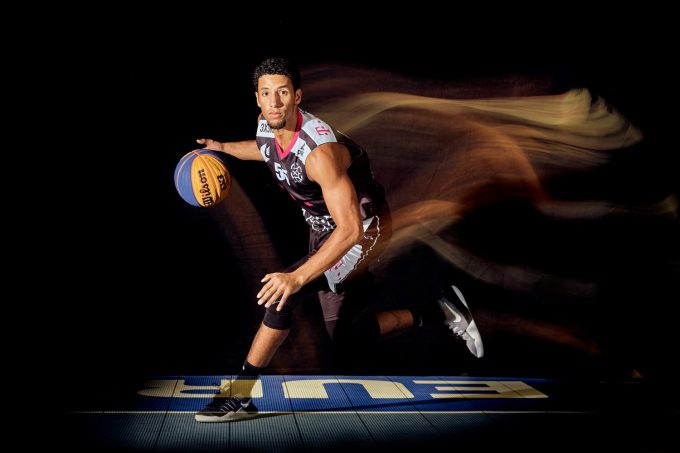 The second Pro League image is a portrait of Serbian player Dusan Bulut, currently ranked #2 in the world (Figure 3). I was there to shoot junior teams, but when I saw Dusan and some other top players at the venue, I quickly set up a couple of lights to get some head shots. Each light had a 1×3 stripbox with a grid and was aimed at either side of the sitters. If I had known I would be doing head shots, I would have brought my 120mm lens with me, but instead had to make do with an 80mm. Good thing the resolution of the IQ3-100 allows a crop to still be much larger than any DSLR. I first tested the lights on myself using a tethered iPad Pro and then invited Dusan and the other players back for some quick shots. Each took maybe five minutes or less to capture.
Figure 3 Dusan Bulut, Phase One IQ3-100, XF, SK 80mm LS, f/14, 1/1600s, ISO 50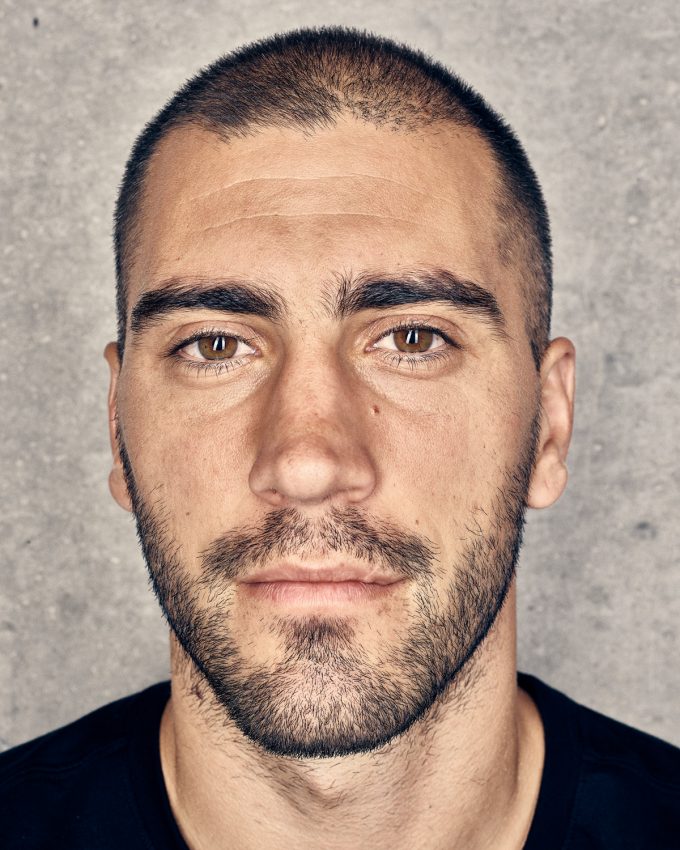 The next portrait is of Ivo van Roij, who was starting an online business (Figure 4). We originally wanted to do the shoot in Breda, in south Holland, but then switched to Amersfoort, where they had a beautiful modern library. We were able to obtain permission, as long as we didn't disturb the other patrons, and found several good spots to shoot. The light in the library was gorgeous, so I wanted to preserve it as much as possible. To help balance the dim interior light with the strong sunlight from outside, I used two ProFoto B1 units with softboxes.
Figure 4 Ivo in Amersfoort, Phase One IQ3-100, XF, SK 120mm LS, f/4, 1/320s, ISO 400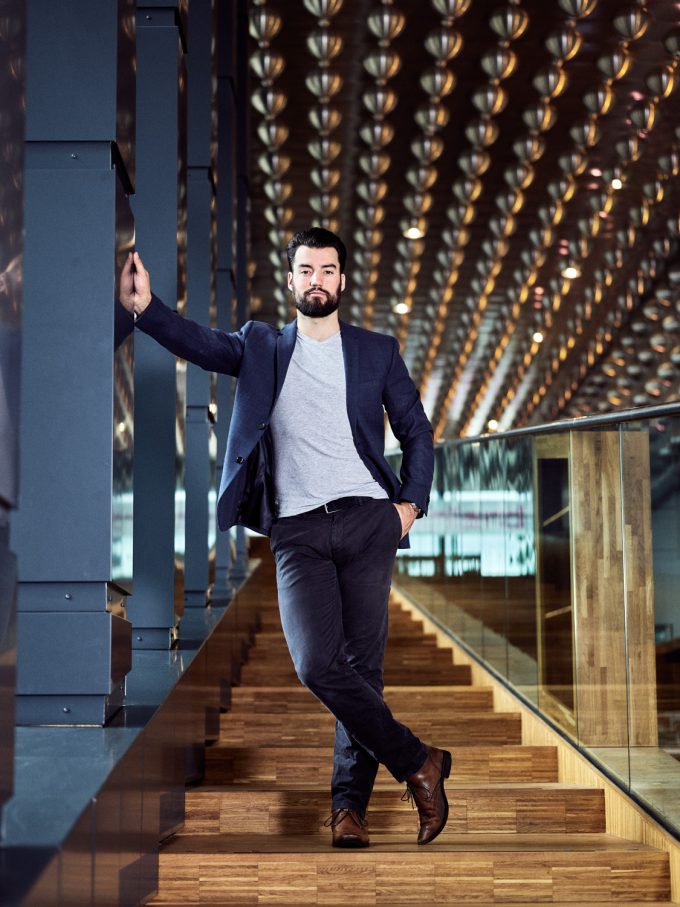 Martin, an engineer, posed for the next shot (Figure 5). He has a tiny room outfitted as a workshop in his house and we did the shoot there. I used one B1 unit and a reflector to light the foreground, and let sunlight do the rest. Moving the equipment around was difficult because of the tight space. In the end, the light was placed outside the room and aimed at the ceiling. I held the reflector on the ground and aimed it at Martin. Most of the light on Martin is from the reflector while the room itself is lit by the flash. 
Figure 5 Martin, Phase One IQ3-100, SK 28mm LS, f/5, 1/60s, ISO 400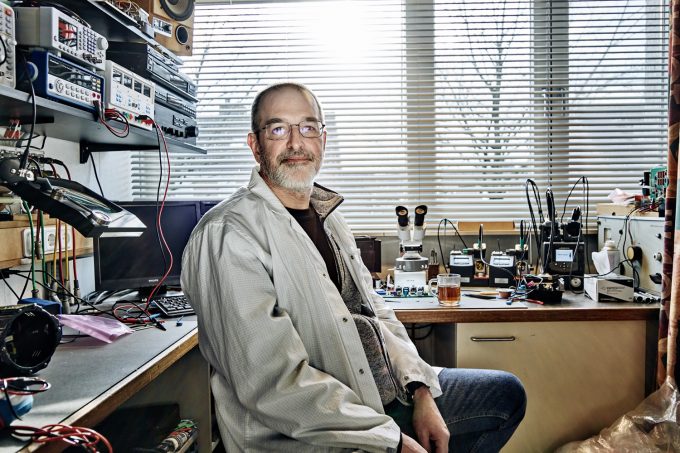 The next two shots are studio shots of Belgian artist Neville Marcinkowsky (Figures 6-7). Both used two lights, but for very different looks. In the first one, shadows are almost eliminated for a clean look, and in the second, shadows are emphasised for a sombre mood.
Figure 6 Neville with toothpicks, Phase One IQ3-100, XF, SK 120mm LS, f/11, 1/800s, ISO 50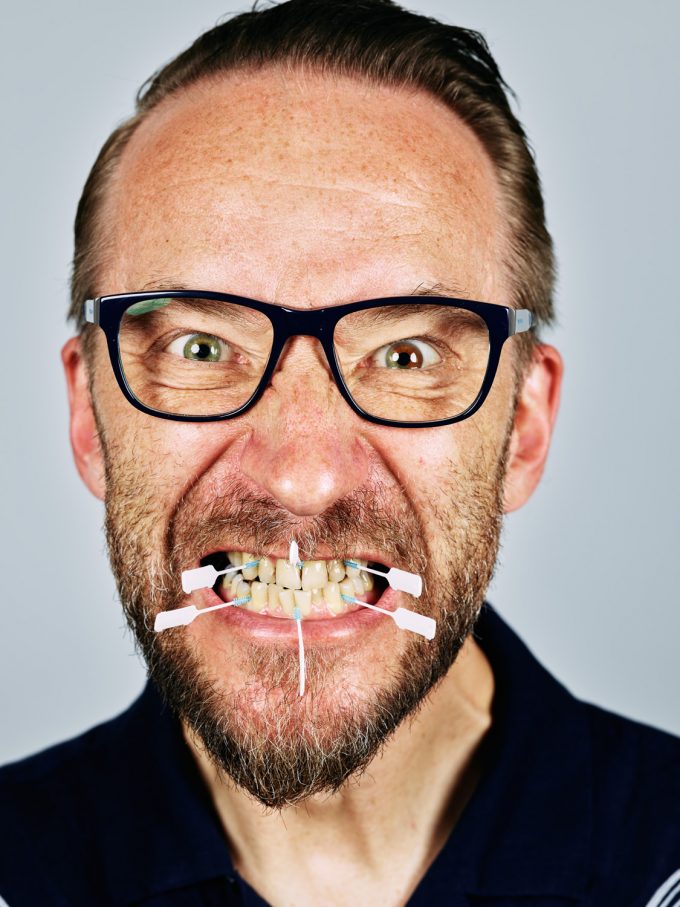 Figure 7 Neville and hummingbirds, Phase One IQ3-100, XF, SK 120mm LS, f/9, 1/1000s, ISO 50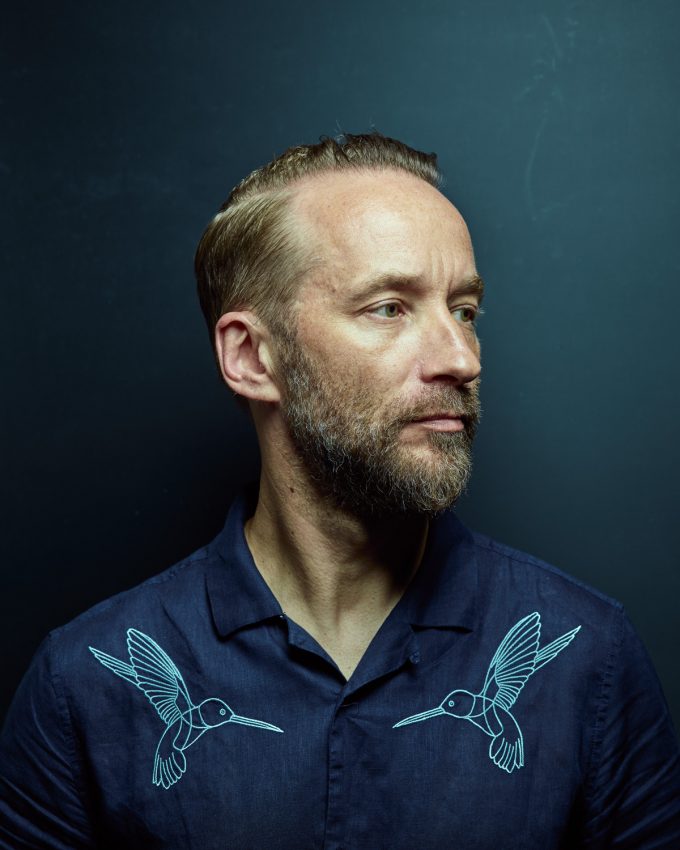 The next pair of images are of Tom, from the local waste facility (Figures 8-9). For the interior, I used one light to illuminate the shack from the inside, and another aimed at Tom through the window to imitate sunlight. For the exterior shot, both lights were inside the shack. One illuminated the interior furniture, the other caught the side of Tom's face to give it a nice edge.
Figure 8 Tom interior, Phase One IQ3-100, XF, SK 28mm LS, f/5, 1/40s, ISO 50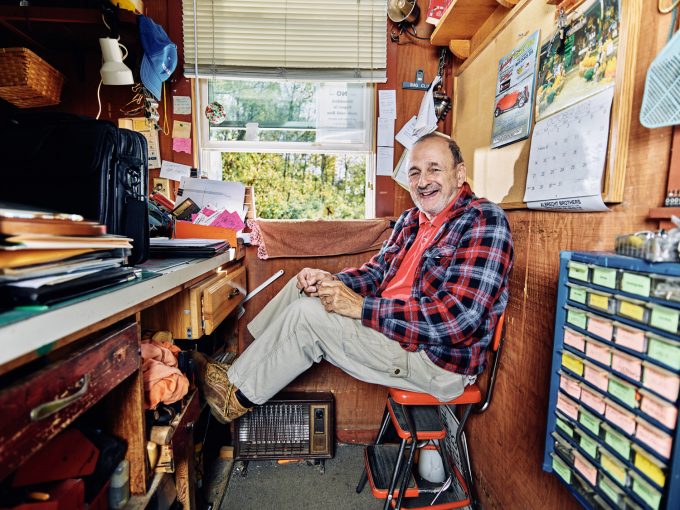 Figure 9 Tom exterior, Phase One IQ3-100, XF, SK 28mm LS, f/5.6, 1/160s, ISO 50