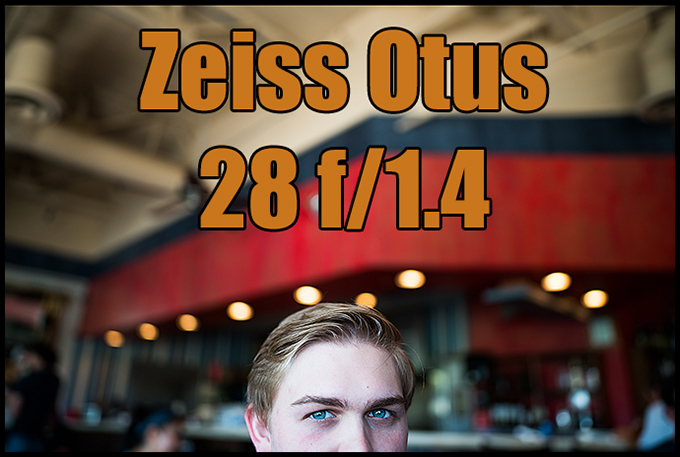 The Zeiss Otus 28 1.4 Lens Review. Does it get any better in 28?
By Steve Huff
See more, or order this lens HERE. 
Last week I posted my review of the Zeiss Otus 55 1.4 as used on a Sony A7RII, and proclaimed it as one of the best 50's ever made in that real world use review. Even though it was huge, hefty, loud and proud I LOVED IT. It turned my A7RII into something that resembled (almost) Medium Format film. The way that lens drew, the micro contrast, the color performance, the subject isolation…all among the best, if not the best of any 50mm lens I have used or test or owned. EVER. Because I enjoyed that lens so much I was intrigued with the Zeiss 28mm f/1.4! Even though the 28mm lens is larger, and comes in at 3lbs, I just HAD to see what the Zeiss Otus line did for 28mm.
The last time I used a FANTASTIC 28mm was when I owned the Leica 28 Summicron, and even then, it was not "The best 28 around". Of course, a Leica 28 Summicron or even new Summilux is MUCH MUCH MUCH smaller than the Otus 28 1.4. Both are manual focus, both have the exotic name and both are very expensive. The Leica 28 1.4 is around $6k and the Otus around $4500 and both will work on a Sony A7rII. With that said, both are MADE for totally different systems, one for a rangefinder and one for a DSLR. So this is why one is large and one is small. The large ZEISS is a beast due to the fact it has optical correction for just about everything where the 28 Lux from Leica will have in camera corrections on an M camera. But for lust worthiness, I think the Leica would win due to the small size and precision feel and Leica IQ, which IS different from Zeiss IQ. Better? Worse? Nahh, just different.
Quick Detail Shot – Click it to see 100% crop – f/1.4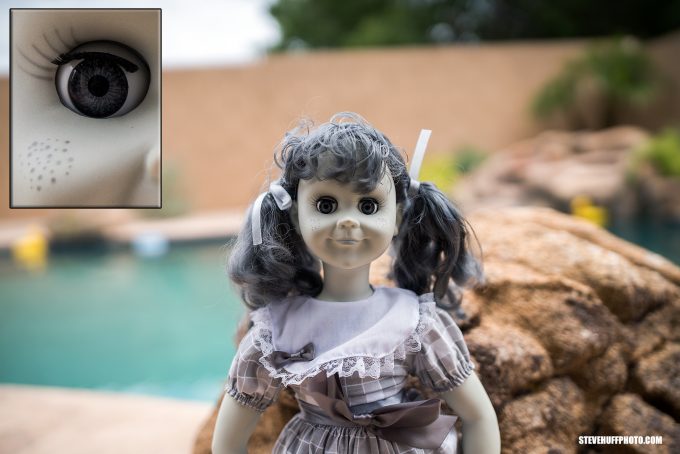 So with all of that out of the way, I did end up getting an Otus 28 to check out for a week and what a week it was! I lugged that lens around to a few places, shot a few images and upon review was once again WOWED by the rendering of which I will call VERY "Otus" like. This is good. This is VERY good. The 3D is there. The Bokeh is silk. The Sharpness is perfect. The Color is beautiful. The contrast just says POP and the micro contrast is stunning. It also does one thing so well, that you just never see in a 28mm wide angle lens. That is subject isolation, even when NOT shooting in close.  It's at time's like these I must concede….sometimes, LARGER IS BETTER and the Zeiss Otus line is making me appreciate a new level of quality coming out of my A7RII. In fact, no Sony lens I have used to date give me the IQ and Medium Format FEEL I get from the Otus line of lenses. I guess that is why they cost so much!
Click for better…larger..crisper. Best on large displays!
This image of my Son Brandon struck me as you usually do not see this kind of subject isolation performance in a 28mm lens. This file is rich, has pop, is just the right amount of sharp and just feels RIGHT.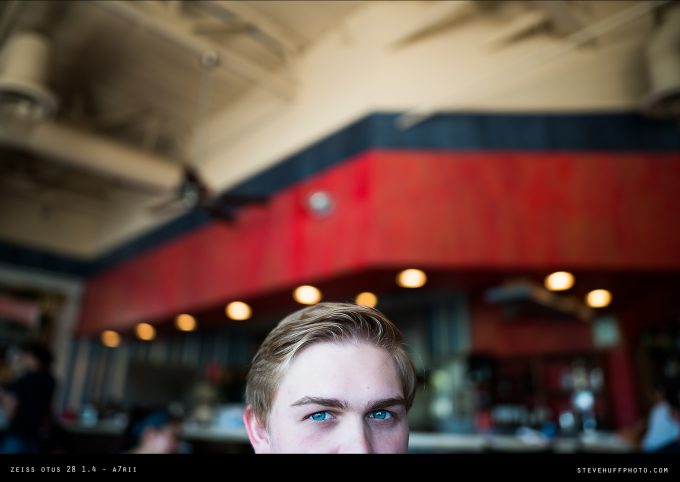 Zeiss intended this lens to be the best 28mm 1.4 lens for 35mm full frame ever developed. While that is a lofty claim, I can not answer the question on if they are correct or if they achieved what they wanted to with this lens. All I can say is that it's expensive, it's huge, it's 3lbs heavy and with all of that you would thing I would hate the thing. But simply because it delivers the IQ that it does, and delivers fantastic subject isolation even when farther from the subject (something most 28's do not do), I truly was enjoying this lens.
Would I buy this lens? Probably not due to size, and the fact that I use 28mm much less than I do a 50, and at $5k, it is NOT cheap by any stretch of the imagination. But man the IQ of the OTUS line is special, and different. I can see some buying the full OTUS suite of lenses just to deliver unique, more 3D and more Medium Format looking files, all using full frame 35mm.
If I were a top end wedding pro, I would NOT hesitate to add all three OTUS lenses to my kit. I would snag THIS kit up in fact.  EVEN AT $13,000 that kit could help deliver a lifetime of amazing and unique images for a working pro, and could pay for themselves within a few weddings. If I were a huge landscape guy, I would buy the 28 as well, as when stopped down, it would make for one hell of a lens due to the colors and depth it can capture. The micro contrast is stunning with all of the OTUS glass.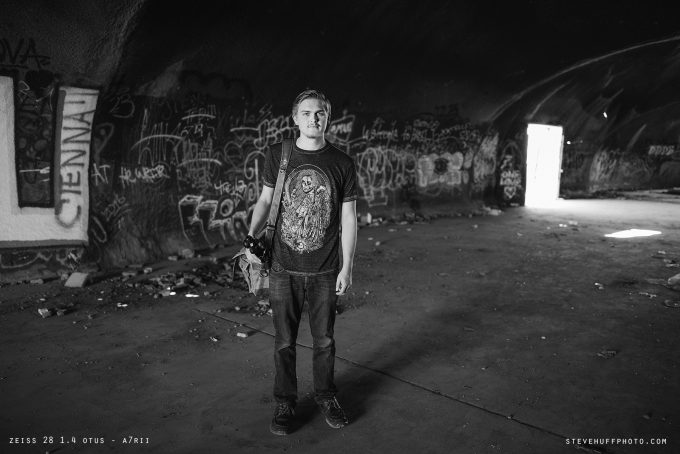 But as it is, I am NOT a wedding pro and NOT a landscape guy, so me buying this lens would be a bad idea as it is so large, I would feel weird taking it out on the street to shoot. The 55 1.4, no, this one yes.
Also, usually with 28mm lenses, even those of the f/1.4 variety, you can usually get both eyes in focus when shooting a portriat, especially when NOT up close! With the OTUS, watch out! The shallow DOF rule still applies, even at 28mm. Notice in the image below, at f/1.4, one eye is out of focus!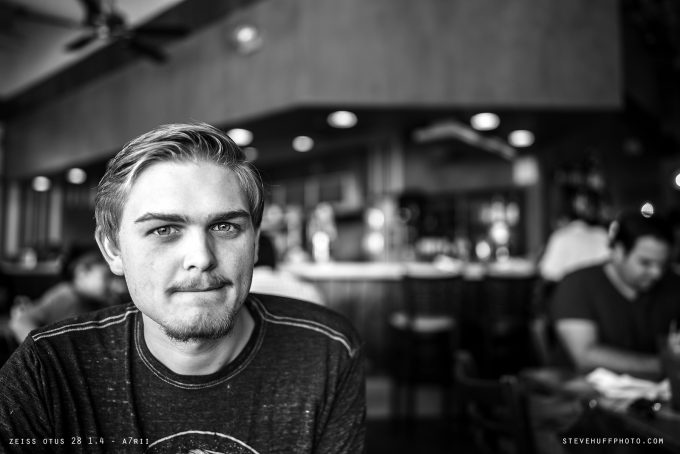 But for capturing a scene, with color.. and for an image that is loaded with details yet doesn't look overly sharp when you look at the image file, then I feel we have a special type of lens here. The colors are so correct and so full of life, looking at a wall full of graffiti really shows the separation of bold colors, yet even with the boldness, it never looks gawdy or overdone. As the 55 did, this 28 also reminds me quite a bit of the Leica 50 APO in the way it renders colors and offers up a medium format style of image quality.
Click for larger!
This one shows the incredible Dynamic Range of the Sony A7RII sensor. Wow. I used some highlight recovery here in the 1st image, I did not in the 2nd.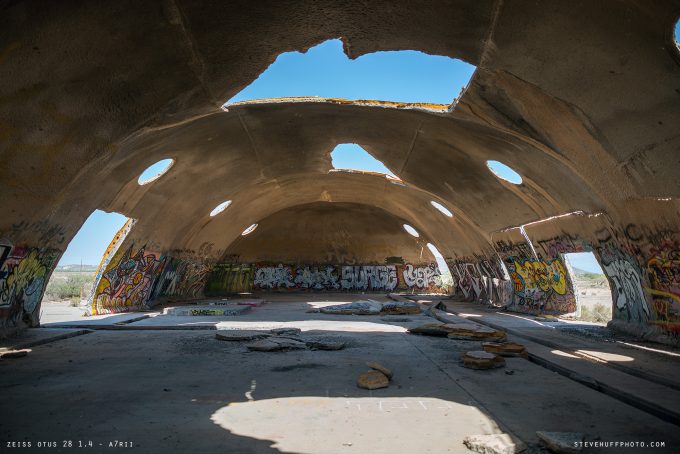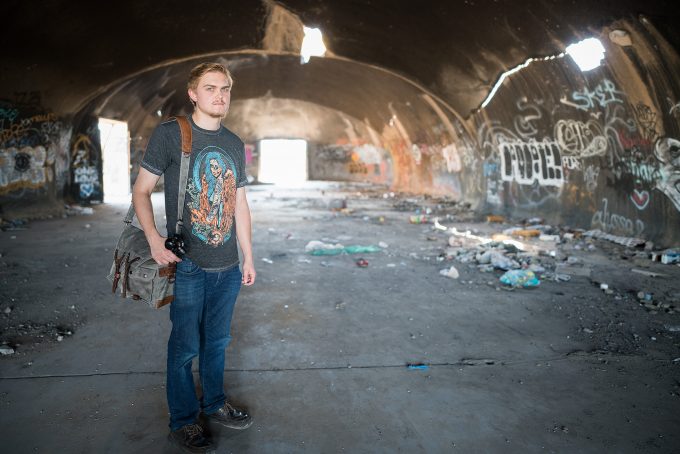 No matter where I used it, indoor, outdoor, lower light, indoor light, sunlight…it passed with flying colors. While there is slight vignetting up to around f/2.8 or so, mostly all fast wide angle lenses will do this. Even so, you would think at $5000 and this size, that it would be absolutely perfect. While I see no CA issues, and no huge distortion issues there is vignetting, those most prefer some vignetting in their images, again, as long as it is not a huge amount. The 28 Otus vignetting is non offensive IMO.
Even indoors, with kitchen light the Otus really brought me a nicely rendered 3D organic image, that was detailed without being analytical.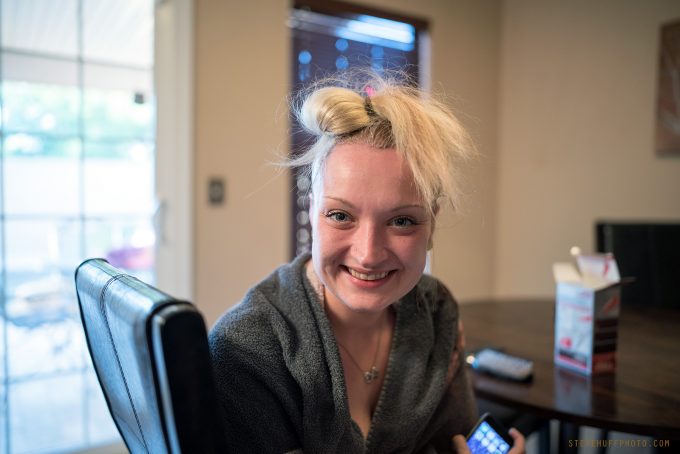 When out in 113 degree heat and full AZ sun, the lens also did GREAT and worked very well with my A7RII. The Dynamic range of the camera mixed with the way the lens delivers contrast brought back lovely images that are normally harsh and flat with lesser lenses in this light. The OTUS still brought back lovely rich images with that subject separation we usually do not see in a 28mm lens!
Click all images for larger and better versions!
Cemetery Visit in harsh sun and 113 degree heat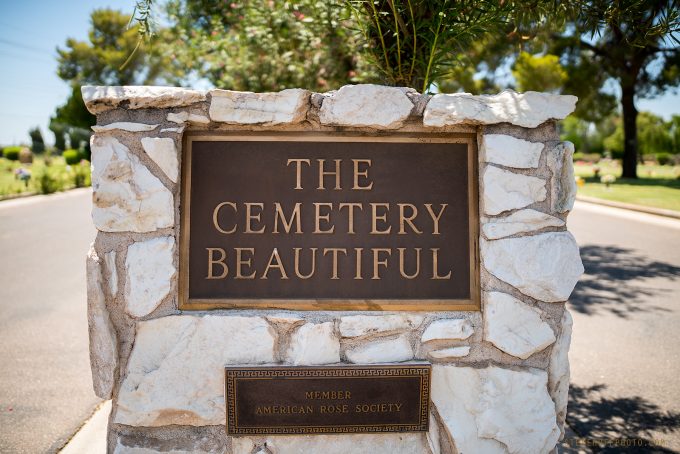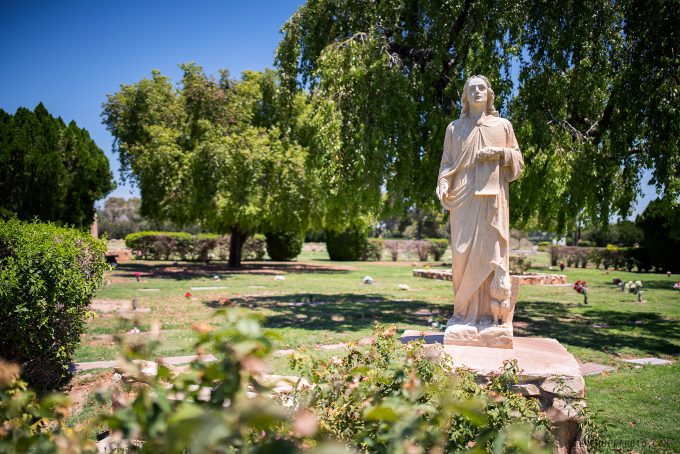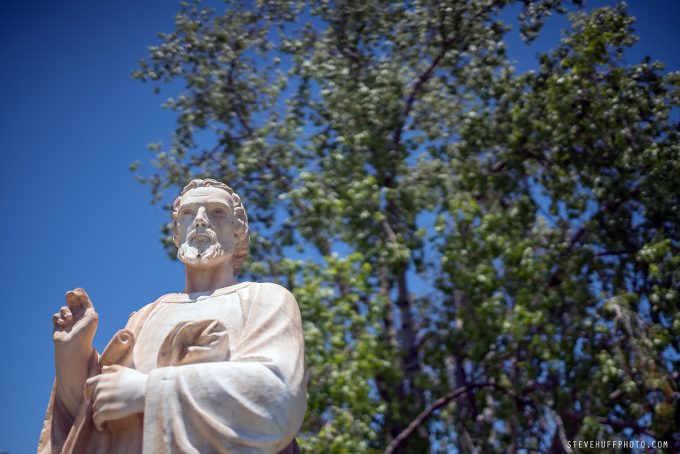 IN USE
In use this lens was hit or miss for me. What I mean by that is when I would lift up my Sony A7RII with this lens attached, it just looked SO SO BIG. My buddy thought it was some big zoom lens. I am so used to smaller setups in these situations so using this 28 Otus was a huge switch for me. BUT, no other 28 lens I have used delivered this type of IQ. SO, even though I was thinking about size and weight, the IQ cannot be faulted.
Also, this is a manual focus lens ONLY. No AF here! So you will be as fast as you can move the focus ring to dial in your shot. As with the 55, using MF with this lens on the A7rII was a breeze. Very easy due to the LCD which really makes me want to try these OTUS lenses on the Leica SL (I need an adapter) as that EVF brings a tear to my eye it is so beautiful. The SL is larger than the A7rII but still thin. Its much more solid, and feels amazing in the hand. I can see these lenses fitting up very well indeed to the SL. Hopefully in the near future I can do a small test of these lenses on the Leica. Just to compare  the experience to the Sony and even a DSLR.
But in my use with only the Sony A7RII, I found the lens enjoyable and rewarding in use, just large.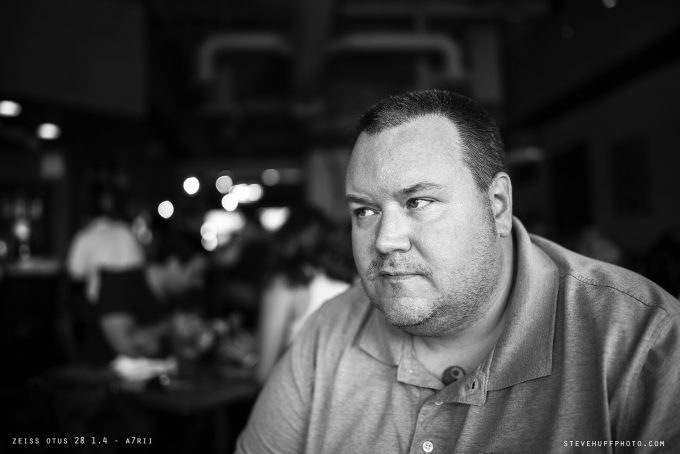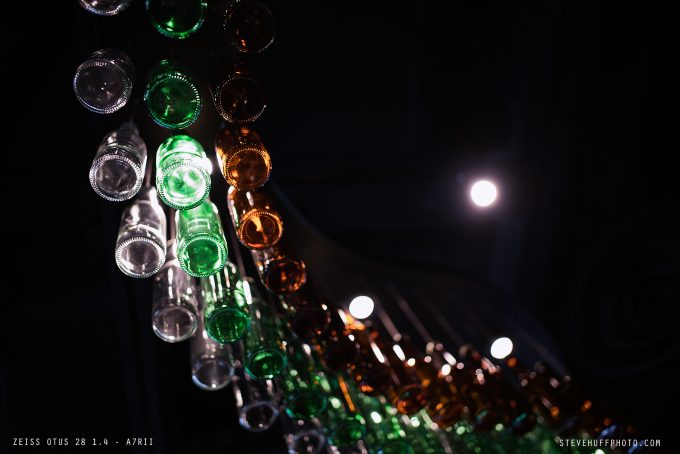 vs The Sony 28 f/2 FE
Now, I happen to have here another 28mm lens, and it's not expensive, it's not large and it's not heavy. BUT, what would it look like if I snapped an image with it, the 28mm Sony f/2 made for E mount and then snapped the same image with the Zeiss? Would we be able to tell the difference easily? I mean, we SHOULD right? Well, I wanted to see if I was in some magical fog just because I was shooting with an OTUS lens…so let's take a look at two images with crops..to see if we can see the difference between these lenses.
I will not state up front which is which, take a look and see if you can figure out which image is from the Zeiss and which is from the Sony:
While close at 1st glance, when you click on them when using a larger display it is easy to see the differences, and while they are not glaring, the OTUS image looks just more BAM, POW!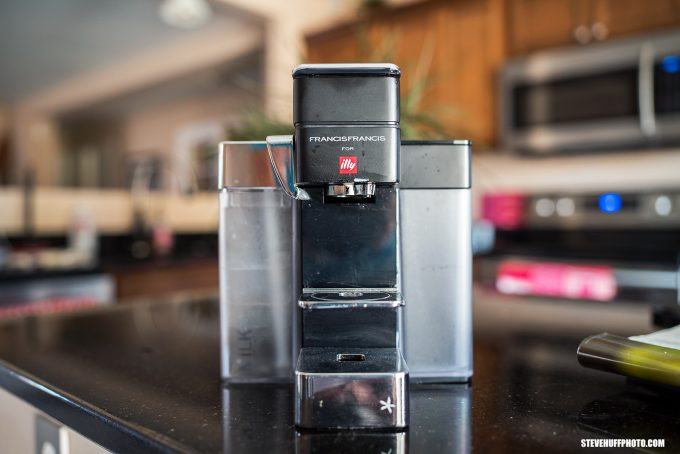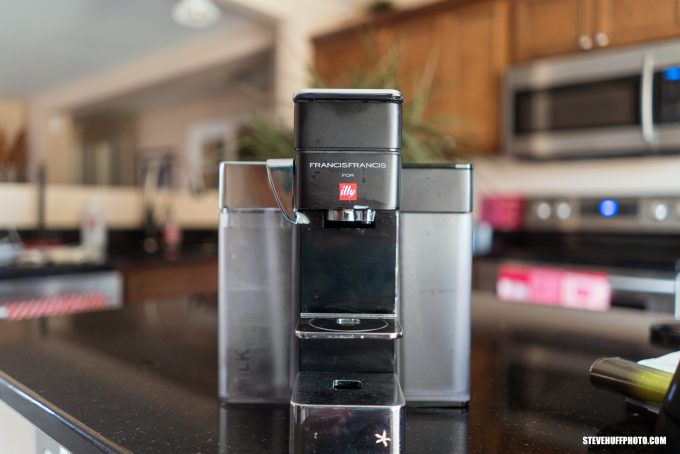 –
ONE MORE…This time the Zeiss is on top at f/1.4, the Sony is on the bottom at f/2
MUST click them to see the true crops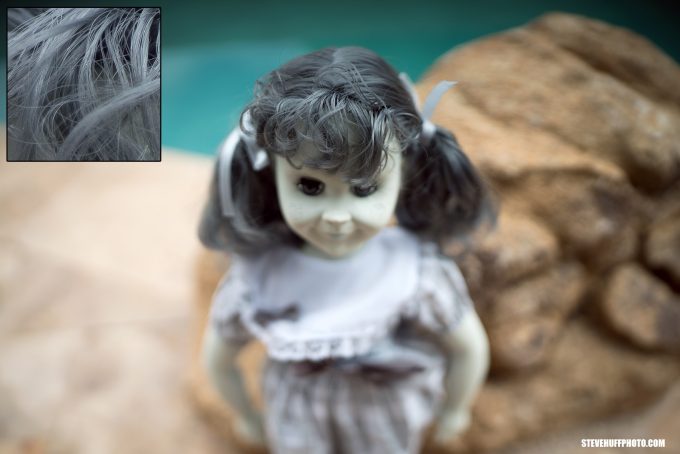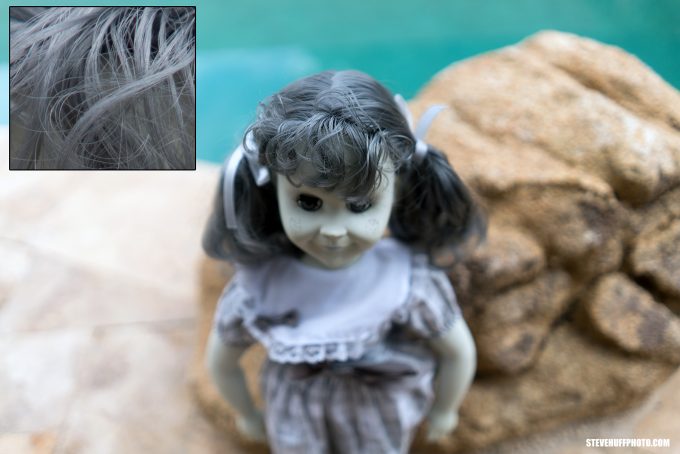 The 1st image above is from the Otus, the 2nd from the 28mm f/2 Soy E Mount lens, that goes for around $450. See it at Amazon HERE.  See my review of the 28 Sony HERE.  There are even a couple shots from the same location and while  the images there do not have the bite and contrast of the OTUS, at a $4k difference, would it matter for most? There is no question the Zeiss is the finer lens but it comes at a cost of money and size and weight. It it for those who want "the best".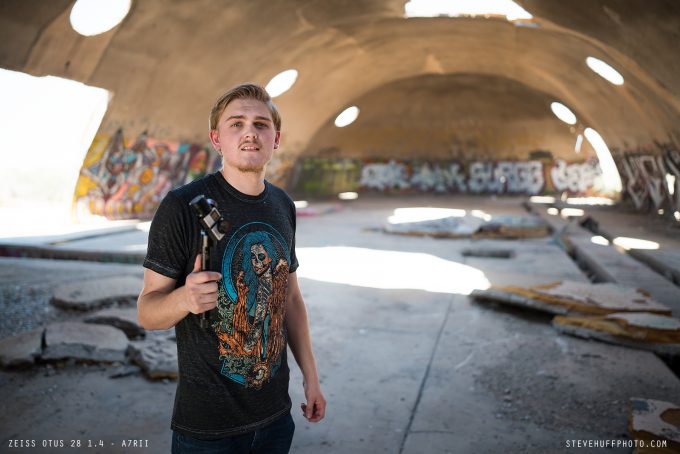 Final Words
Is this the best 28mm f/1.4 lens ever made? Possibly. It does indeed deliver all of the goodies I love in a lens. APO performance, tons of detail while appearing to not be oversharp, the files are rich and fluid and offer up some great subject isolation. Man, sounds like I am reviewing a new hot Leica lens!
This Zeiss, while not as useful to ME as the 55 Otus, is still a phenomenal lens that simply delivers the IQ goods in a huge 3lb package. It will be up to YOU to decide if a large 28mm is worth it. If you shoot lots of wide angle, if you are a wedding pro or love exotic glass, the entire OTUS line from Zeiss is a must try, rent or even buy. This review is short, and it is short because there is truly nothing bad to say about this lovely lens in a real world style review. I go by the images coming out of my camera, that is how I test a lens and having used so many lenses and cameras in life, I know when something is special, and believe me, this lens is fantastic. Also, it does not hurt that the minimum focus distance is 0.3 meters, which compared to the Leica 28 Lux's 0.7 meter close focus distance, is quite a useful feature. You can get in close with the Otus if need be.
To those who say "But this defeats the purpose of mirrorless cameras due to the size and weight" I will say I AGREE! But at the same time, this lens was made for DSLR's, I am just testing on an A7RII because I can, and I much prefer an EVF camera to an OVF camera these days. But for me, one of the benefits of mirrorless is CHOICE. We have choices we just do not have with DSLRS. With those larger DSLR's we have one choice, the lenses made for that mount, and they are all large or bulky. With a mirrorless like the Sony we can go tiny, we can go with a small vintage lens, we can go all manual, we can use E mount or Canon or Nikon or Leica or almost ANY lens made.
THAT to me, is the true beauty of mirrorless. That and the fact they use EVF's and are indeed still smaller that any DSLR. Mirrorless is here to stay and growing by the year where DSLR's are slagging more every year (in sales).
But back to this Zeiss. The IQ from this entire line of lenses is unique and above 98% of other lenses in the 35mm world. A lens is so much more than "sharpness". In fact, my last requirement in a lens is sharpness. It must first pass the character test, the color test, the 3D test and after that, it has to be sharp enough as to not look soft while still offering up great detail. This lens offers all of that and more. One of the best 28's I have ever shot with for build, feel and IQ.
You can read more about the 28 Otus or Order it at B&H Photo HERE. 
You can also check out Zeiss dealer, and site sponsor PopFlash.com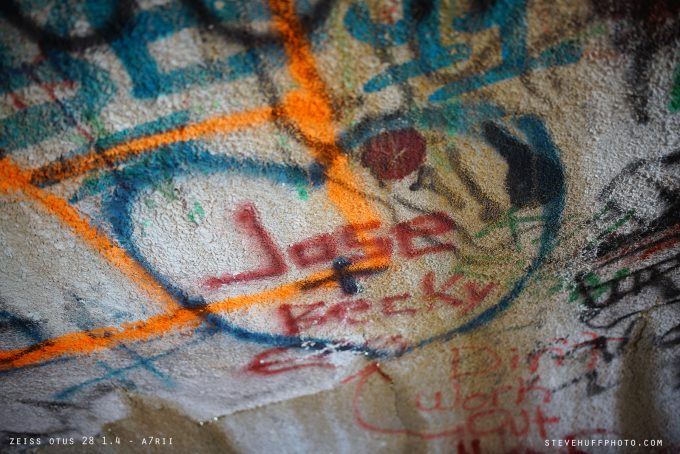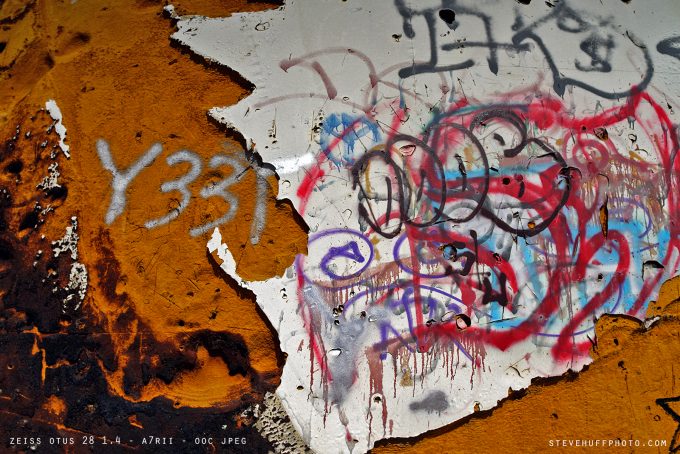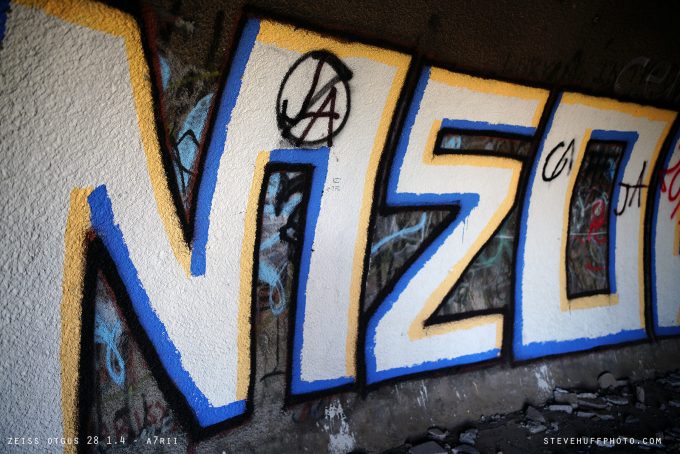 ---
HELP KEEP THIS FREE WEBSITE RUNNING STRONG! HOW YOU CAN HELP OUT!
For the past 8 years I have been running this website and it has grown to beyond my wildest dreams. Running this site costs quite a bit of cash every single month and on top of that, I work full-time 60+ hours a week on it each and every single day of the week. Because of this, I could use YOUR help to cover my costs for this free information that is provided on a daily basis. 
To help out it is simple, and no, I am not asking you for a penny!!
If you ever decide to make a purchase from B&H Photo or Amazon
, for ANYTHING, even diapers..you can help me without spending a penny to do so. If you use my links to make your purchase (when you click a link here and it takes you to B&H or Amazon, that is using my links as once there you can buy anything and I will get a teeny small credit) you will in turn be helping this site to keep on going and keep on growing.
Not only do I spend money on fast hosting but I also spend it on cameras to buy to review, lenses to review, bags to review, gas and travel, and a slew of other things. You would be amazed at what it costs me just to maintain this website, in money and time (250 hours a month, and about $3000 per month).
So all I ask is that if you find the free info on this website useful AND you ever need to make a purchase at B&H Photo or Amazon, just use the links below. You can even bookmark the Amazon link (not the B&H) and use it anytime you buy something. It costs you nothing extra but will provide me and this site with a dollar or two to keep on trucking along.
AMAZON LINK (you can bookmark this one)
B&H PHOTO LINK – (not bookmark able) Can also use my search bar on the right side or links within reviews, anytime.
Outside of the USA? Use my worldwide Amazon links HERE!
You can also follow me on Facebook, Twitter, or YouTube. 😉
One other way to help is by donation. If you want to donate to this site, any amount you choose, even $5, you can do so using the paypal link HERE and enter in your donation amount. All donations help to keep this site going and growing!
 I do not charge any member fees nor do I (nor will I ever) charge for reviews, so your donations go a long way to keeping this site loaded with useful content. If you choose to help out, I thank you from the bottom of my heart. It is TRULY needed and welcome. Thank you!