Steve's Picks: Unique Products of the Year from Cameras to Gadgets to Audio
It's no secret that I love tech, gadgets and gear. I love photography and great camera gear. I love Hi Fi audio and all things Paranormal. Basically, I live my life as happy as I can be, and always try to do the things I love and try things that bring pleasure to my life. I test and try so many gadgets every year I am toying with the idea of branching off to a 2nd review website for Gadgets, tech and Hi Fi. Maybe one day. Until then, below is a list of cool items I tried this year, some with reviews you may have ever realized I wrote 😉
CAMERA:
Leica SL – My camera of the year for 2015! (full review here)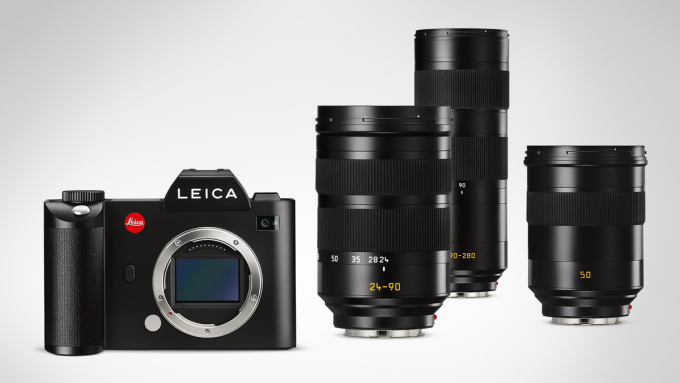 The Leica SL is a masterpiece in the world of Mirrorless Cameras. Why? Well, read my review if you missed it (here) and bask in the beauty of the SL. Leica got it so right here and for so many reasons. First, it's built to a level like I have never seen in any camera. Weather sealed, solid metal construction without being overly heavy and a solid and pro feeling to all the buttons and controls. The shutter is so smooth, the response nice and fast, the EVF is class leading…best in the world at this time. The ISO capability is beyond anything Leica has ever done and the IQ, color and DR is all at the top of the heap. The only real competitor to the SL in the Mirrorless world is the Sony A7RII (review here) and while close, it just can not compete with the SL in build, feel, speed, control, AWB/color, EVF and inspiration/joy of use. With that said, The Sony A7RII is my #2 camera of the year for me and would have taken it if not for the SL being delivered mid November. 
The Sony A7RII – Camera of the year Runner Up – Buy it HERE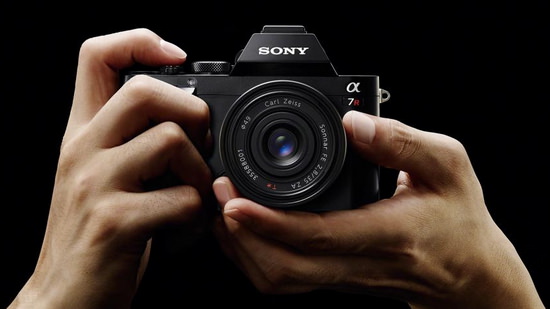 In 2nd place for the cam of the year, for me, is the Sony A7RII. For the money, $3200, you get very close to the Leica SL in performance and with its full frame 42 MP sensor, you get class leading resolution (but use good lenses to get the most from it). With its nice EVF, tilt LCD and growing collection of lenses there really is nothing quite like the A7RII in the Mirrorless world for the price and what it offers. See my full review HERE.
Honorable Mention – Leica Q and Sony RX1RII and Olympus E-M5II
———
HiFi Audio
Focal Sopra #2  – My Speaker of the Year 2015 – Review is HERE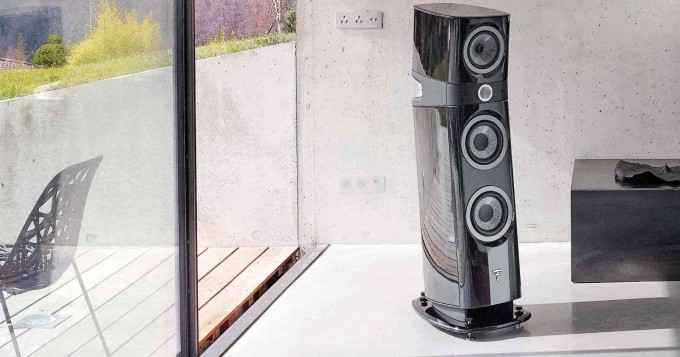 For anyone into HI end HiFi Audio, the Focal Sopra #2 is a groundbreaking speaker. if you thought Leica cameras were pricey then do not get into high end Home Audio! The Sopra speakers while not cheap are very cheap when you consider what they offer, which is sound that normally is reserved for $35-50,000 loudspeakers. Coming in at $13,000, these are the most amazing speakers I have heard up to $50,000. For 15-20 years I have been into high end audio, and today in 2015, due to these speakers my system is 100% amazing and complete leaving me wanting for nothing more. The Sopras are backordered by 6-9 months right now, for good reason. Best bang for the buck in high end audio today.
—
McIntosh MA8000 – Integrated Amp of the Year – Review is HERE
With its amazing 110lbs of serious American Muscle the McIntosh MA8000 is built right here in the good old USA and it is built to last a lifetime. Much like Leica, the McIntosh brand has a reputation for being one of the "best" by many and for some the brand is not authentic HIFI as in the past McIntosh offered a sound that was warm, thick and direct. Today the sound coming from the MA8000 is absolutely amazing. 3D, holographic and plenty of weight while never being warm, mushy or old school. I have had amps in my room from Audio Research, Devialet, Line Magnetic, Cary, Leben and so many high end brands and products. For me, the MA8000 is the best integrated I have ever heard or owned. In 2nd comes the Devialet I used to own.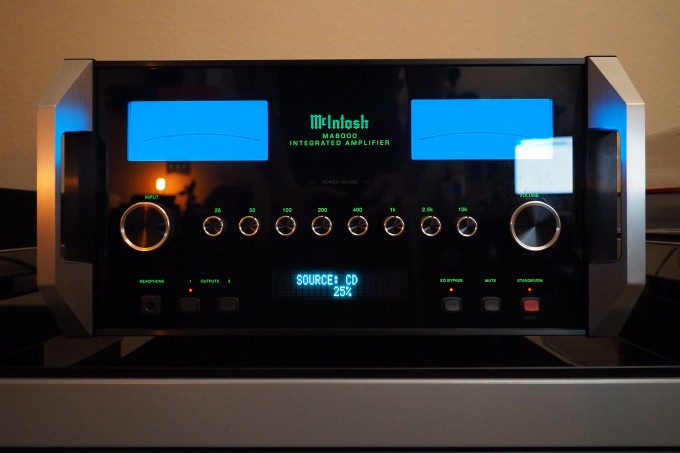 The McIntosh is a serious piece of Audio gear offering a great built-in DAC, a fantastic phono stage for MC or MM carts and of course those huge blue meters. You can see the full review HERE for details on this 300WPC powerhouse, but this is an all new McIntosh sound that is absolutely gorgeous. Also a perfect match for the Sopra #2 above.
———-
GADGETS and GIZMOS
DJI Phantom 3 drone. Amazon has them HERE
This is an amazing piece of tech my friends. Sure, I know about the DJI Phantom 1 and 2 as well as the Inspire. I know about every drone made available under $4000 and have tried many. The Phantom 3 Professional is the best bang for the buck in the drone world, period. With its familiar form factor and design, the 3 is so simple to use and fly it almost flies itself. Not sure how anyone could crash a Phantom 3 Pro as it truly is phenomenal, and with its included 4K camera the video you can capture is out of this world. Smooth, cinematic and crazy good quality.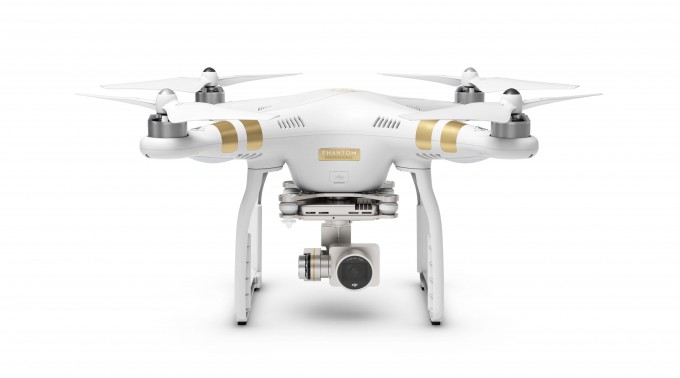 With a range of 1.2 miles, the Phantom 3 pro can be flown far away all while you view the real-time video feed coming back to you so you can pilot by line of sight or on your display. The Phantom is rock solid stable in the air due to GPS and if you let go of controls it will just hover wherever it is. You can do a one button press to return to home and land and even if you get out of range or your controller runs out of battery the copter will return home  to where it took off from and land.
For me it is about the footage one can capture with the Phantom 3 pro and I already started to implement it into video's I do/shoot/create and my 1st tests have been wonderful. Well worth the $1200. I had mine out on maybe 12 flights so far and never an issue. One time it did get out of range and lost up in the clouds. I thought it was gone so I turned off my transmitter and within minutes it was back and landing at my feet. Incredible technology from DJI.
You can order a Phantom 3 at B&H Photo or Amazon and they are a BLAST. Below is one of my Paranormal videos I did while testing the DJI and you can spot the drone footage in the beginning.
Yes, I also run and own Huff Paranormal and have also had software developed for what I do. In fact, I have 2X the following in the para world than I do here! You can check me out on YouTube HERE or at my Para Facebook with over 135k followers HERE. I have been featured and interviewed on the nationwide COAST TO COAST AM and several radio shows across the country. I have been featured on TV and been offered TV shows from many cable networks, all of which I refused for ethical reasons (they require staging and faking which I will never do). My software is used by thousands of individuals, teams, and paranormal researchers around the world who are always looking for answers. I just completed a documentary in Key West FL with another team that will be released in 2016. You can see my software that I designed and had developed for me HERE and HERE. Of course, only those with a paranormal fascination will get it 🙂
This DJI Phantom will be used in future productions and I am happy to have it. For someone looking for a much cheaper drone for around the house, I recommend THIS ONE at $32. Yea, it's a toy but it works decent and records ok video.
Video Stabilizer
DJI Osmo camera and stabilized Gimbal – See it at Amazon HERE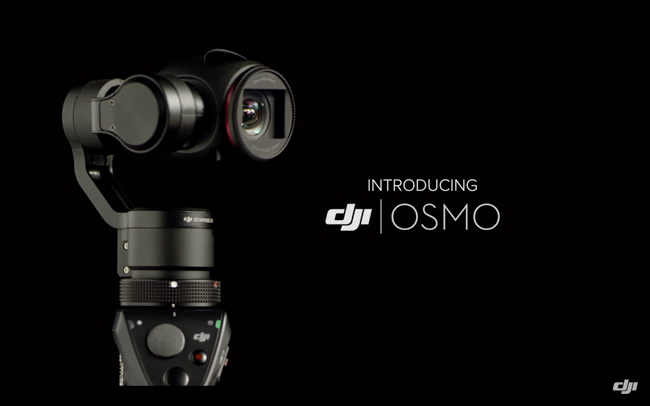 The DJI Osmo is a handheld 4K camera and gimbal that allows you to get smooth and fluid video much like you see in films and Television. It's quite incredible on the video front but the OSMO has a huge weakness in the audio because the built-in mic is the worst I have ever heard, ever. It was not until I purchased this RODE Video Micro mic that I fell in love with the OSMO.  The video is incredible though… and as I do more and more work with it I will be reviewing it here at stevehuffphoto.com. NOt cheap at $650 but it offers a stunning 4k camera, a beautiful gimbal that keeps your video rock steady and gorgeous and a comfy handle as well as an app that allows you to use your iPhone or smart phone as a real-time monitor of what you are shooting. You WILL need a mic, and after trying 6 mics, the best I found was the above mentioned RODE MICRO.
You can find the OSMO at B&H Photo or Amazon. I will be shooting my family Christmas with the OSMO and my footage will look so so cool and so so good. While flawed in the audio area, once a mic is added the OSMO is quite fantastic.
————
New Acoustic Guitar Amp Tech
The Fender Acoustic SFX Acoustic Guitar Amp – More about it HERE
Wow, this guy is not only beautiful and well made, it is getting attention from many as the best Acoustic guitar amp ever created. With its 3D sound, 4 speakers that surround the amp, left, right, center and back you get a crystal clear sound that is sweet and rich with stereo effects like delays, chorus and vibrato. This looks furniture grade quality and sounds so good, better than any Acoustic amp I have ever heard, I had to buy one for my acoustic/electric. If you play acoustic/electric and am looking for an amp, look no further. This is the best I have ever heard or used. I now own one. You can order or see more about the Fender Acoustic SFX HERE.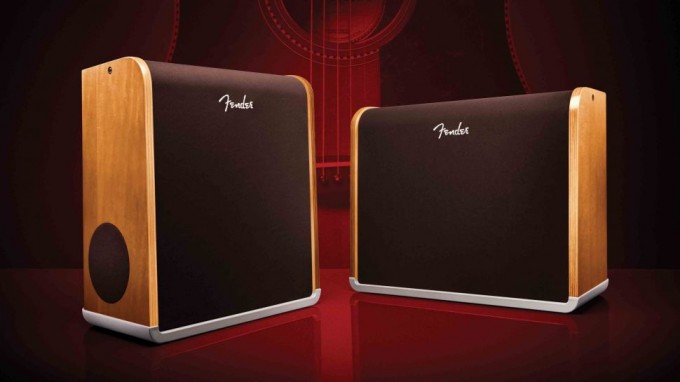 ——-
Headphones
HiFiMan HE-1000 – See them at Amazon HERE
In 2015 what I feel to be the best Headphone ever created was released. The HiFiMan HE-1000 was released and not only was the design crazy cool, the sound, with the right amp was UNREAL! If you are into HeadFi and want the best try the HE1000 and an ALO Audio Studio 6 Amp. Delicious. At $3000 they better be amazing, and they are. Amazon sells them via prime 😉 My review is HERE but one needs "Golden Ears" to appreciate these and an amp is mandatory.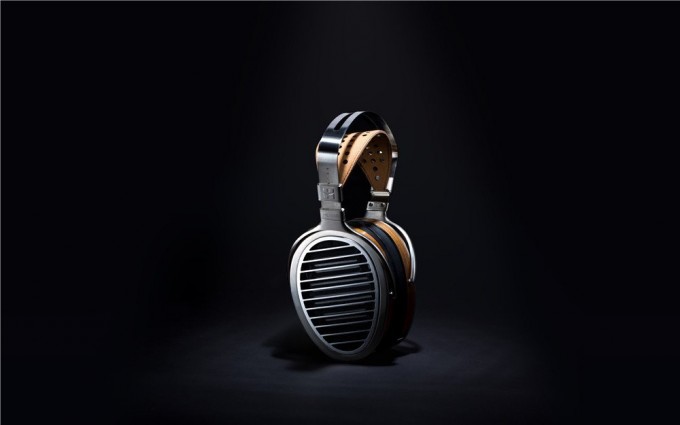 Bose QC25 NC Headphones – See them at Amazon
Also, for travelers and those needed noise cancelling headphones I found the latest version of the Bose Noise Canceling tech to be the best yet. The newer QC25 are my #1 choice for air, subway, train or any travel where you need to cut the noise as they block out the noise better than any NC headphone I have used, and now we can use them without battery or using the noise reduction. Comfy, long battery life and looks that work when traveling 🙂 If bose can do one thing very well, it is noise canceling headphones.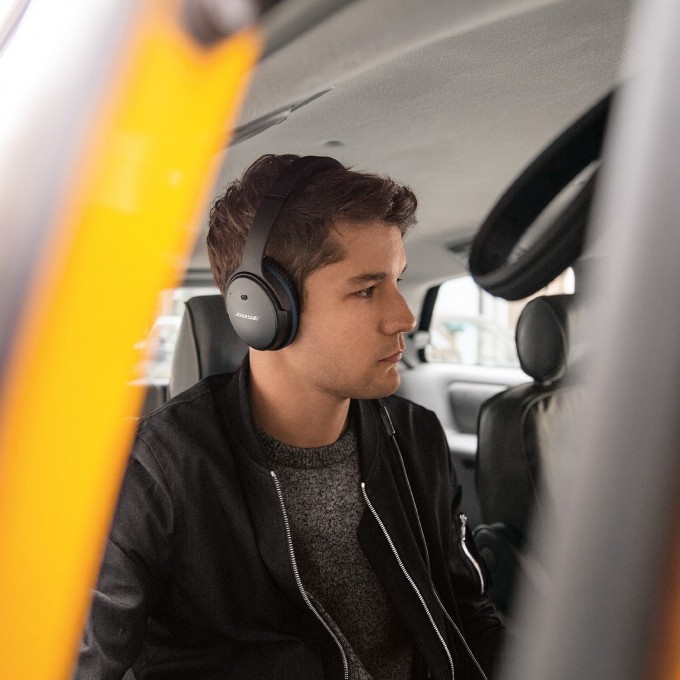 There are so many more gizmos I have tried out in 2016 but the above are my faves and the ones that stick out in my mind. These days I get so many things sent to me to review and test, and it's always loads of fun.