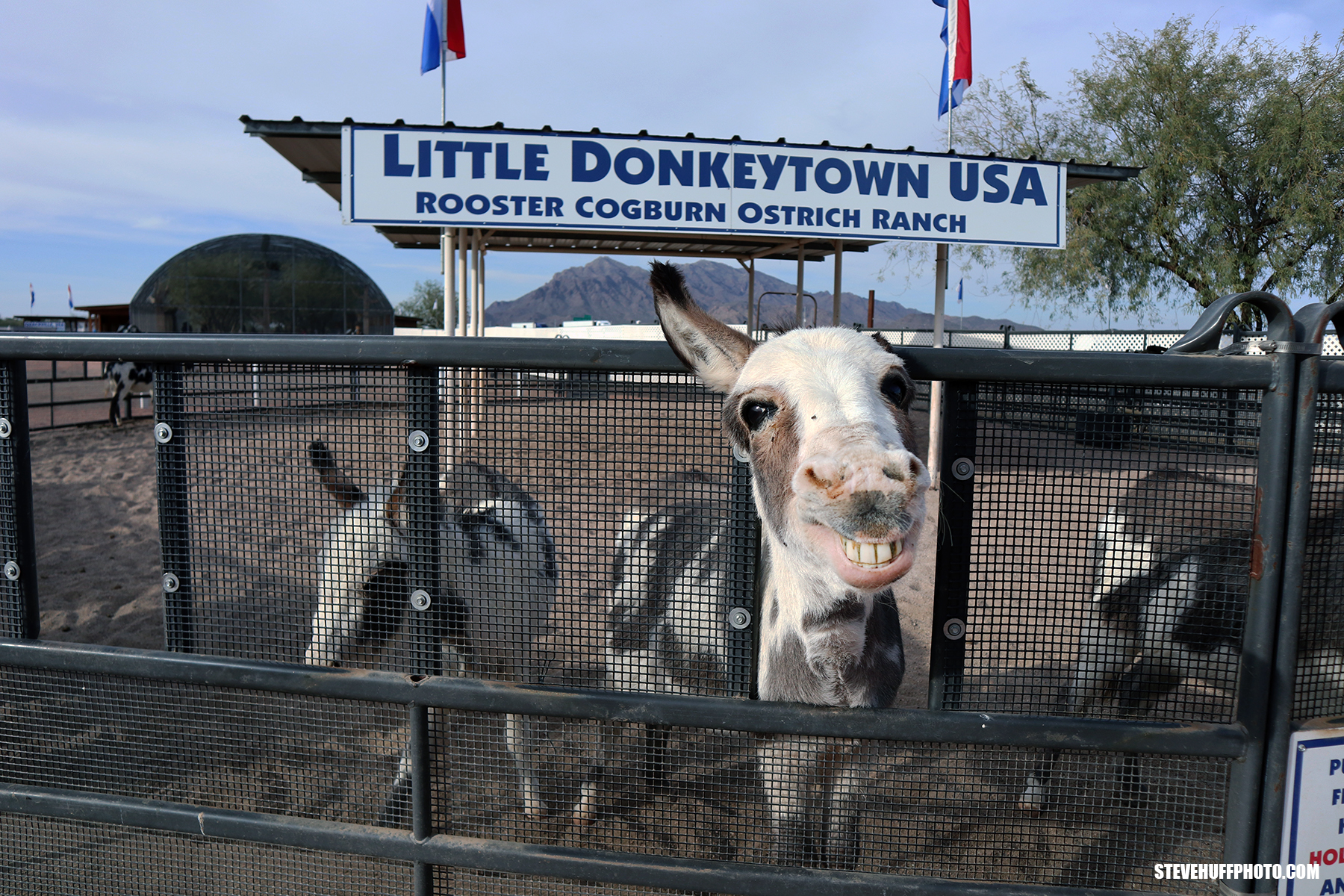 The Canon M100 with 15-45 Kit Zoom Mini Weekend Review! Let's Vlog!
By Steve Huff
Buy the M100 at B&H Photo HERE
Happy Monday to all!
This past weekend I shot with a camera that is mirrorless, small, allows for interchangeable lenses and comes in at $499 with the kit 15-45mm zoom. That camera is the Canon M100 and boy did it surprise me. I mean, I really enjoyed it. Usually I am out and about wth my big guns…The Sony A9, Hasselblad X1D or even Olympus EM1 MKII but I wanted to try one of the latest gen Canon M cameras as they are affordable, small, have APS-C sensors and I figured I would try the least expensive first and if I liked it, I would possibly give the Canon M6 a try. What I do know is that the M100 and M6 make for some GREAT Vlogging cameras as the way they are set up and designed makes me think Canon had this in mind when creating these cameras.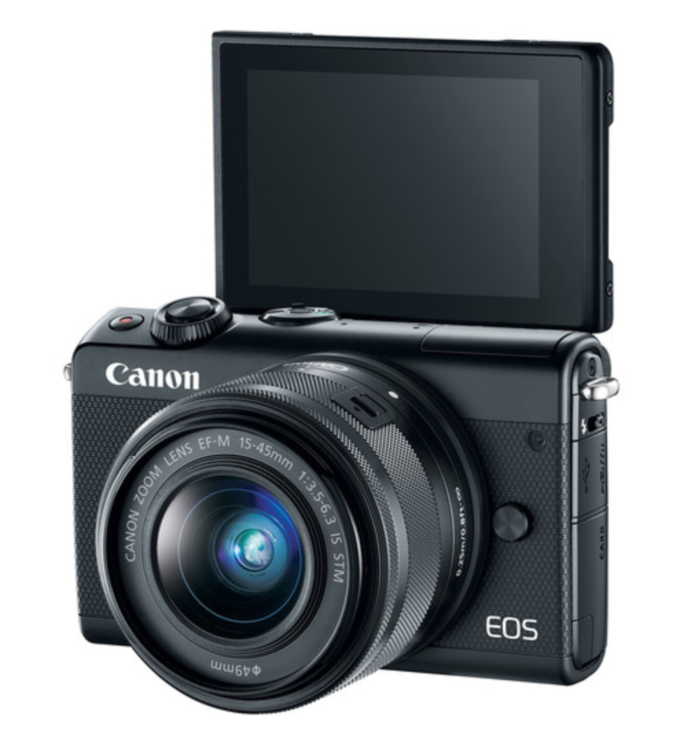 B&H Photo kindly sent me the M100 kit to try out and I charged up the battery and took the tiny one camera and one lens out for the weekend. The lens is small and reminds me so much of those mediocre kit zooms that used to come with Olympus PEN cameras back in the day. Slow aperture, cheap construction, small size..but hey, it does pretty nice for what it is. Remember, this is $499 with the lens, and is a huge step up from your standard smart phone cameras and this is who this camera is aimed at. Use a phone for your video and photo? Try a real camera!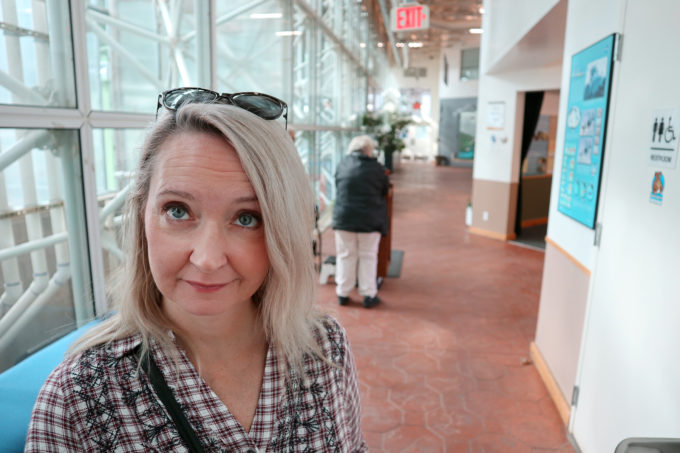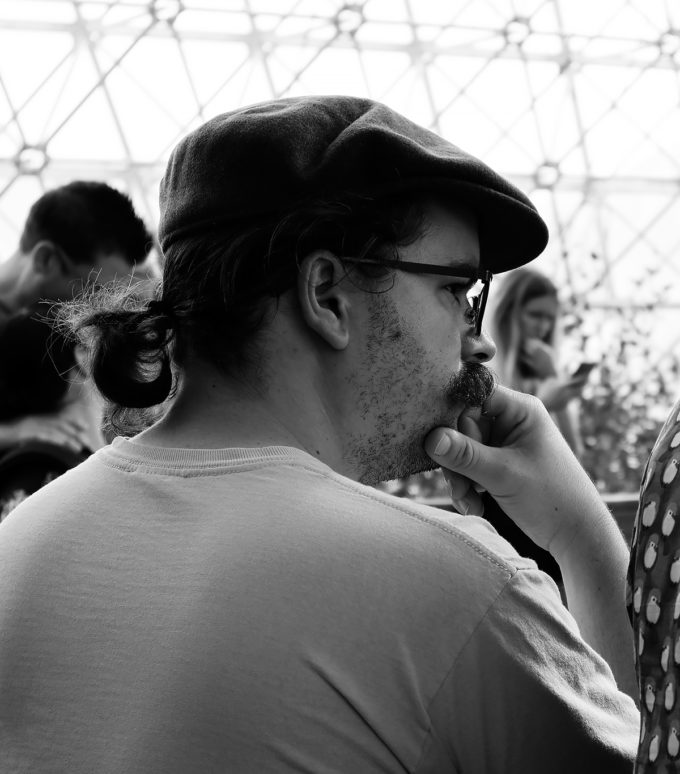 A GREAT STARTER VLOGGING CAMERA!
Only using the camera and one lens, the 15-45 I had a blast using it for a fun vlog. I did not worry about sound, lighting or anything. Just wanted to see if I could enjoy and have fun with the camera all on its own. While basic for a true vlog camera it does have the flip up LCD that makes it VERY easy to use. While no mic input, some will get by with the built in mic which is a tad thin, but even so, works well. See this fun little silly video, with some photos all using the M100 and kit zoom.
VIDEO: M100 catches goat kisses.
SIMPLE AS CAN BE
The M100 is simple as can be in operation. This is a no frills take anywhere vacation camera, family camera, travel camera or even for some, a main camera. It will no offer you the latest tech advancements like pixel shift or 4K video (1080P at 60FPS) or even 5 Axis IS but it will offer you a nice sensor, very small size and as stated here, extreme simplicity. ISO 25k is on tap, as is WiFi and Bluetooth and NFC. 6 FPS and that 24MP APS-C sensor. If only it had a basic EVF!
The power button has three power up options. Full auto photo mode, video mode and a mode that allows you to change photo settings. The back of the camera is basic as can ben with minimal buttons and controls. No EVF, but instead we get a full FLIP UP LCD which is perfect for VLOGGING or selfies.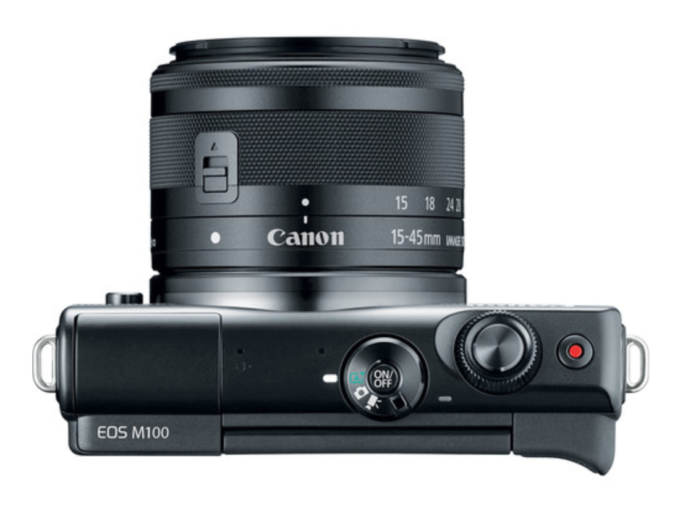 I admit, I shot some video with this guy and it is extremely quick to start up (1 second or so) which surprised me. In fact it starts up faster than nearly ALL expensive cameras I have used. Why can't the bug guns do this? As for audio to go with video,  while you can not use a mic with the M100, for beginners or those starting out the M100 CAN INDEED be used for VLOGGING as the flip up LCD makes it easy to see yourself while filming. I use a dedicated external display for this with my A9 as the A9 LCD does not flip up. Here in this $499 camera you get this feature, which I love. Makes for a great selfie style way of using it, when the need arises.
Basically with this camera you put in the battery, turn it on and press the shutter for a photo and the video button for video. No massive menus to dig through as your options are also limited there.
Who knew my preferred menu system could be had for $499!?!? Lol. I love simple cameras and simple menus.
Click any image to make it larger and better! All photos in this article were shot with the Canon M100 and 15-45 Kit Zoom which offers a reach of 24-70 reach in full Frame terms.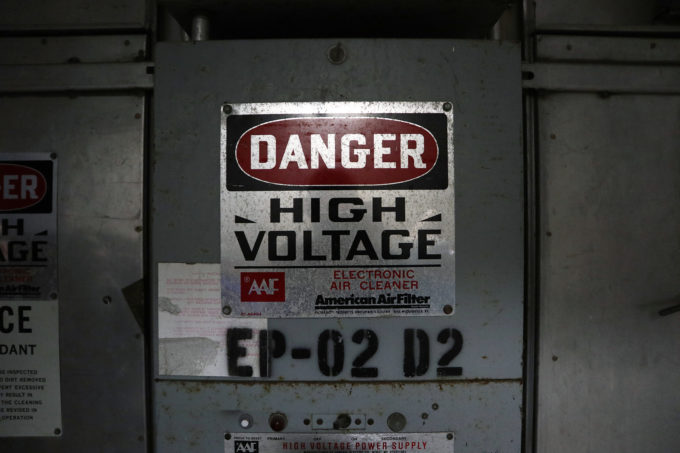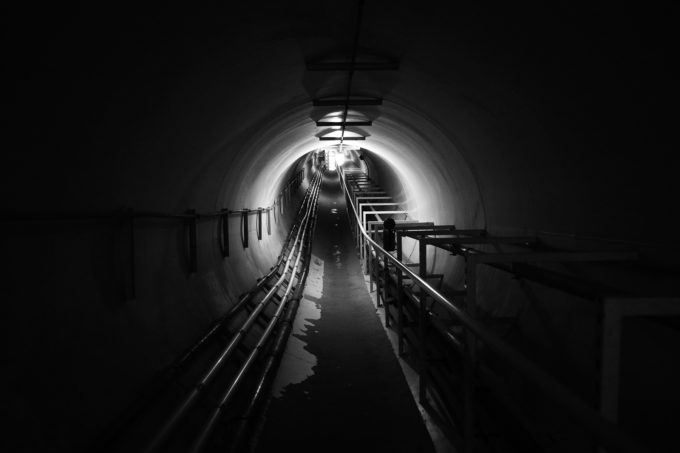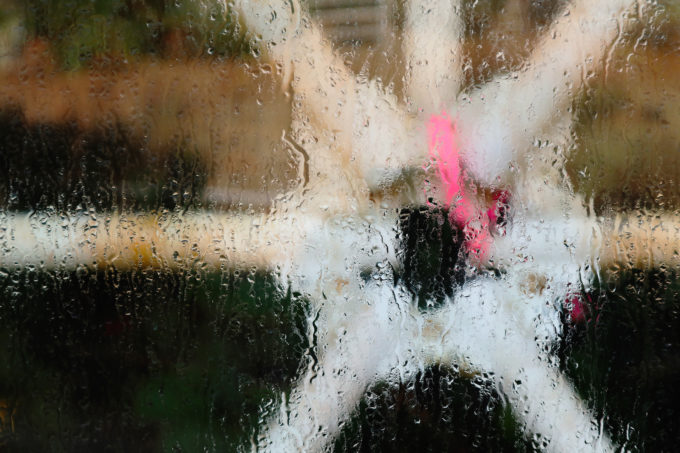 DUAL PIXEL AF
This camera, at $499 with a lens also incorporates Canons BRILLIANT Dual Pixel AF. This makes the AF for video and photos very fast. In fact, it is VERY fast and much faster than cameras of previous years in this format. I first experienced dual pixel on a Canon cinema camera, the X100 MKII. I was amazed at the speed of Auto Focus for video. It did amazingly well.
This also makes this camera fantastic (as I have said already) for video or for a vlog as if you want to show off a product or something to your audience, the camera will immediately focus on it as you show it to the camera. No real lags, maybe 1/2 second? It's nice and focuses almost as fast with video as my Sony A9. Crazy crazy. Seeing that the main reason I use my A9 is for FAST AF for video and vlogs, makes me want to check out the M6 even more.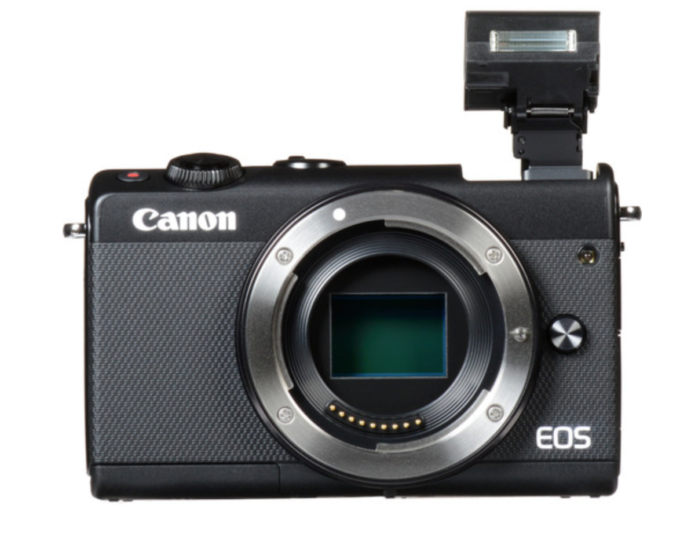 A few more snapshots, all JPEG. This 1st shot below I was in Auto mode and it exposed for the background. I had to bring out the shadows so forgive the slight HDR look in this image. In the original, the birds were dark. I was able to fix this without issue, on the JPEG. ALL images here were shot as JPEG BTW.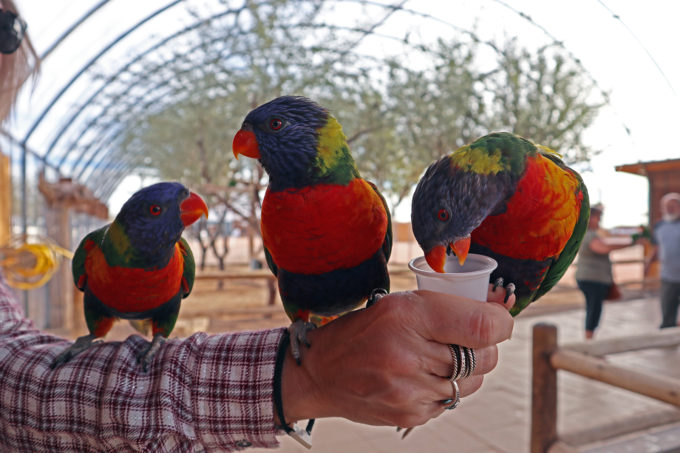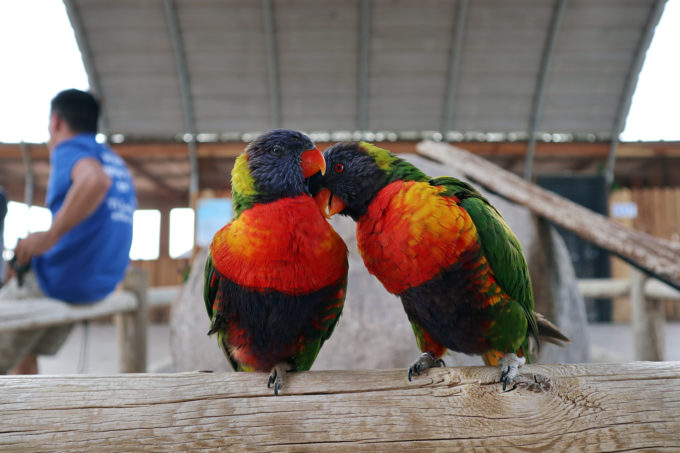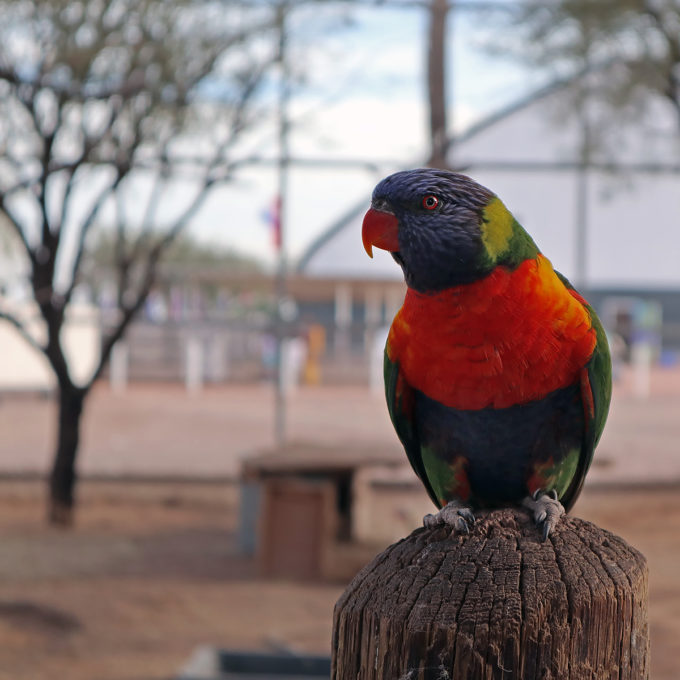 TECH SPECS & OVERVIEW OF THE M100
(From B&H Photo) Compact and lightweight, the black Canon EOS M100 Mirrorless Digital Camera makes a suitable everyday companion for those who want both an easy-to-use and highly capable camera system. With built-in Wi-Fi, NFC, and Bluetooth, the 24.2MP APS-C camera makes it easy to share your snaps and videos almost immediately after you take them. For those looking to expand their photography skills this camera is a great stepping off point as it has a Creative Assist feature that can walk you through how certain settings affect your image. Or, if you simply want to capture your grand adventures with your friends, a Self Portrait mode is available for making use of the 180° tilt ability of the 3.0″ 1.04m-dot touchscreen LCD.
Photographers who desire a compact and powerful camera will appreciate the performance of the M100 as it boasts a 24.2MP APS-C CMOS sensor and the DIGIC 7 processor to produce sharp, rich imagery at sensitivities up to ISO 25600. Shooters will also benefit from the Dual Pixel CMOS AF system to provide fast, accurate focusing while shooting both stills and video. Speed is also a highlight with continuous shooting at up to 4 fps with AF or up to 6.1 fps with AF lock. Beyond stills, the M100 has the ability to record high-quality video at up to 60 fps.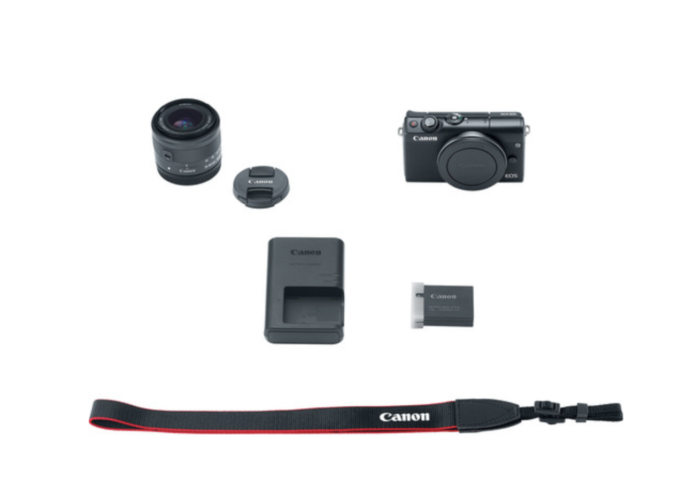 Included with the camera body is the standard zoom EF-M 15-45mm f/3.5-6.3 IS STM lens, which provides a 24-72mm equivalent focal length range. The STM stepping motor delivers quick, quiet autofocus performance and the Optical Image Stabilizer compensates for 3.5 stops of camera shake for sharper handheld shooting. The lens' optical design also incorporates a trio of aspherical elements to control chromatic aberrations throughout the zoom range for sharper, clearer image quality.
24.2MP APS-C CMOS Sensor and DIGIC 7 Image Processor

Both a 24.2MP APS-C CMOS sensor and DIGIC 7 image processor are used to deliver high sensitivity and fast camera performance to suit both stills and video applications. A flexible ISO 100-25600 range suits working in a variety of lighting conditions, and the processing capabilities minimize noise for notable clarity. The processor also contributes to a fast 4 fps continuous shooting rate, which can be quickened to 6.1 fps with AF lock, for photographing fast-moving subjects. Full HD 1080p video recording is also supported at up to a 60 fps frame rate. Additionally, the processor affords a fast camera startup time and short interval times between each frame for a more intuitive and efficient shooting process.
Dual Pixel CMOS AF

Dual Pixel CMOS AF offers smooth and fast focusing performance in a similar manner to how a camcorder acquires focus. This system integrates two separate photodiodes within each pixel to provide a broad and dense network of phase-detection gathering elements across a majority of the image sensor to reduce focus hunting for faster, more direct control of focus placement. When working with still imagery, this focusing system works to acquire focus quickly and accurately, making it ideally suited to shooting and tracking moving subjects so that critical focus is attained with each shot. When shooting video, a Movie Servo AF mode offers smooth and natural focusing when changing from different subjects or different distances within the scene, as well as the ability to specify tracking sensitivity, AF speed, and Face Tracking priority. Benefited by the Touch AF system, rack focus is possible simply by touching elements within the scene on the touchscreen in order to change focus in an intuitive manner. Subject tracking in movies is also heightened due to the Dual Pixel CMOS AF system's ability to recognize subjects and maintain focus when working within changing or cluttered scenery.
Body Design and Built-In Wi-Fi

Large 3.0″ touchscreen LCD provides an intuitive method for controlling focusing points, navigating menus, and reviewing imagery. This screen also features a tilting design (180° upward, 45° downward) to better enable working from high and low angles.
Built-in Wi-Fi with NFC allows for easy wireless sharing of both photos and movies to a linked mobile device.
Bluetooth permits linking a smartphone or tablet for quick image sharing between devices as well as remote control capabilities.
Through the use of an optional adapter, the M100 is able to work with EF and EF-S mount lenses.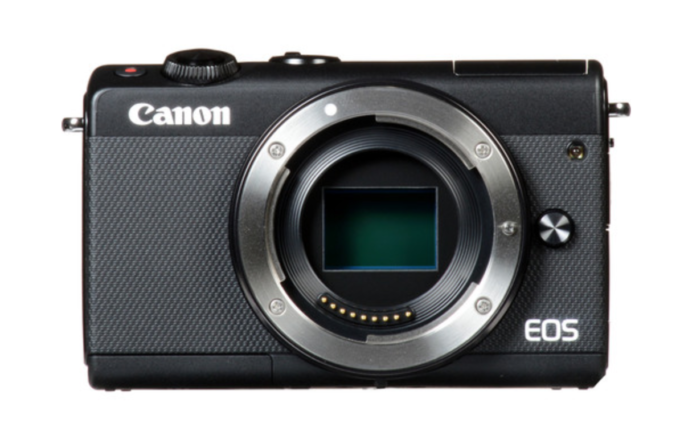 Other Features

Creative Assist lets you adjust settings and preview the effects in real time. Personalized settings can be stored for quickly replicating a look, and imagery from other photographers can be imported into the M100 and have the specific exposure settings displayed in order for you to replicate the look and learn how different settings affect the results.
Benefitting from the 180° tilting touchscreen LCD, a Self-Portrait Mode allows you to make in-camera enhancements to your selfies. Adjustments include smoothing skin tones, blurring the background, and modifying the overall brightness of the scene. A customizable self-timer can also be set in this mode to give you the right amount of time to prepare for your shot.
EF-M 15-45mm f/3.5-6.3 IS STM Lens

Included with the camera body is the versatile standard zoom EF-M 15-45mm f/3.5-6.3 IS STM lens, which provides a 24-72mm equivalent focal length range. Three aspherical elements help to control chromatic aberrations and distortions throughout the zoom range and an optimized lens placement works to reduce flare and ghosting. An Optical Image Stabilizer works to minimize the appearance of camera shake by up to 3.5 stops for sharper handheld shooting and an STM stepping motor provides fast, smooth, and near-silent autofocus performance.
A real SMILING DONKEY. Ask this guy to smile, show him some food and he will give you a HUGE smile.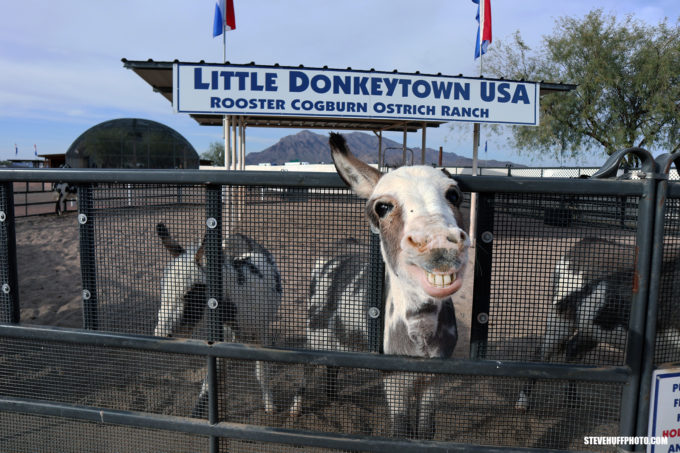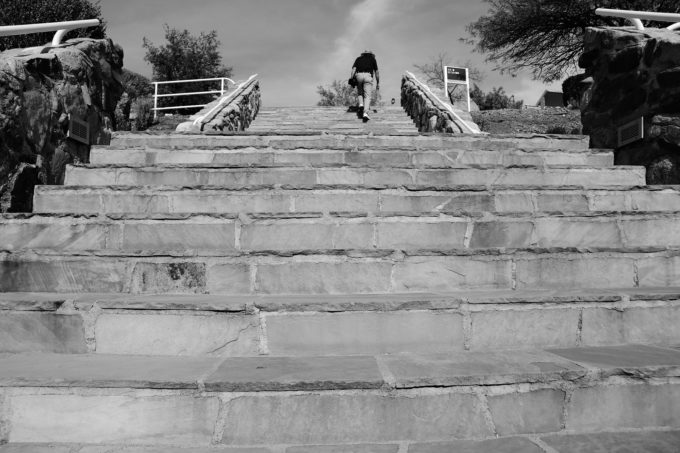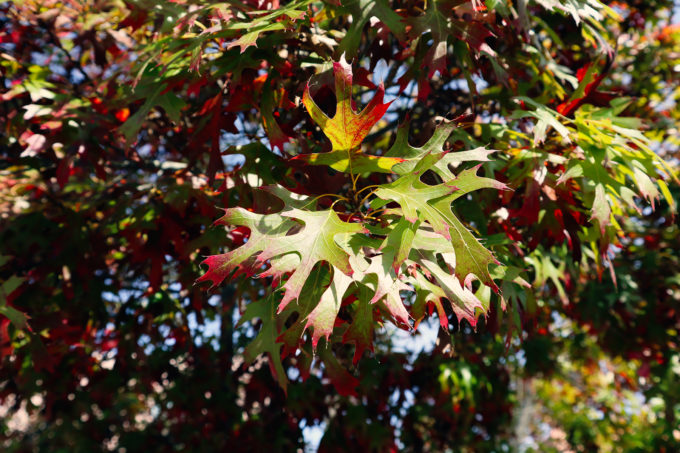 I WISH IT HAD…
I wish this camera had a small built in EVF. If so, it would have received no complaints from me at all. As it is, I feel that today as we near 2018 that all cameras SHOULD Have some sort of viewfinder in them. Optical, EVF, whatever. In bright light the rear LCD's, which is what we have to compose our shots with, can be washed out. EVF's make a camera much more enjoyable as it allows us to frame when that light gets too bright. It also makes it feel like I am using a real camera when using an EVF.
So I feel that even this "starter" model should have had an EVF inside. Even the higher end M6 does not have a built in EVF but it does offer an external. Me, I am NO FAN of external EVF's. They add size, awkwardness and are a pain long term. I have lost an external EVF before, and one that cost $500. I'd much prefer if it was INSIDE my camera than OUTSIDE.
Other than this, the M100 gave me no issues and I have no other complaints besides some barrel distortion with the kit zoom but this is to be expected as it is indeed a cheaply made kit zoom. BUT for $499 (normally $599 but on sale now for the Holliday Season) this is a wonderful camera indeed.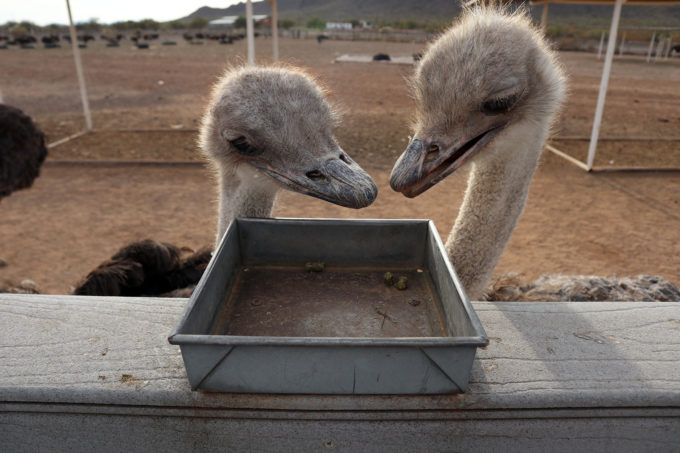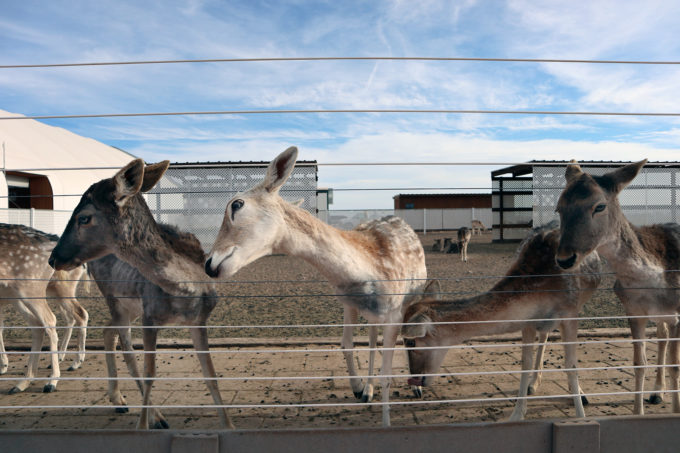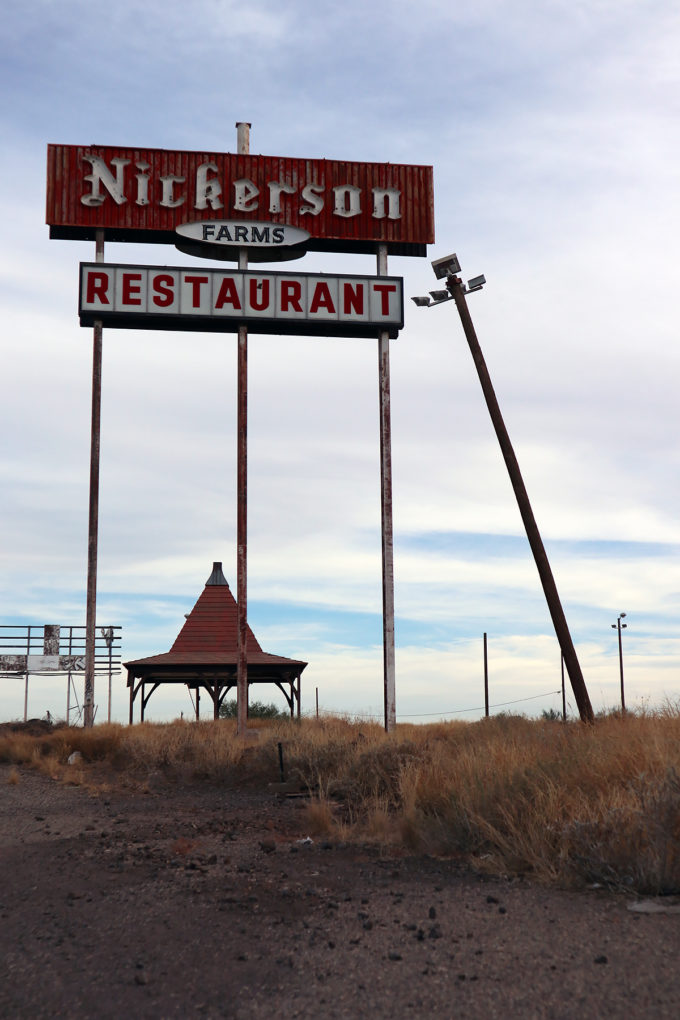 I WILL END THIS QUICK REVIEW WITH MY CONCLUSION
While only using this little guy for a weekend, it REALY made me want to test the M6. The M6 has a nicer body, more control, 5 Axis IS performance when used with an IS lens, it also has Dual Pixel AF and feels and looks like a more serious camera. Even the M6 is priced nice though, coming in at under $700 for the body only. Also available in Silver. See the M6 BELOW. The same kit zoom is mounted.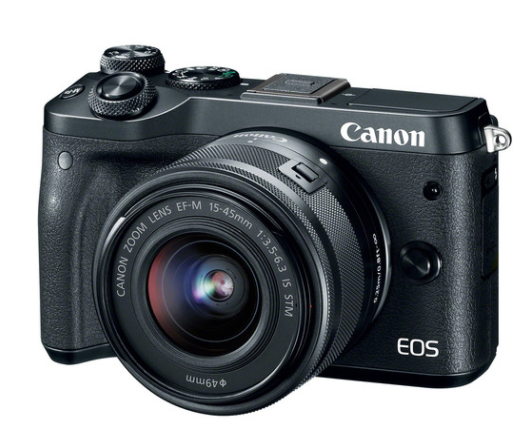 I feel the M100 is for anyone who wants a starter REAL camera. A Step up from the smart phone kind of camera. It allows you too change lenses and while the M lens range is very limited and consists mostly of small, slow aperture zooms, at least the pricing is correct on said lenses (Unlike one company who makes slow small zooms for APS-C and charges a fortune for them) and makes it all OK.
I'd love to see some smaller faster primes, like the 22 f/2 they already have (which gives a 35mm FOV) but remember than we can also use EF lenses on the M via adapter.
While this is an APS-C camera using a 24MP sensor, Canon's crop fact is 1.6 so in reality it is not that much larger than a Micro 4/3 sensor. At the end of the day this M100 is cheap, fast, basic and very good for what it is. So what is it?
If you are starting out and want a small mirrorless, check it out. 
If you want an upgrade from your phone, this will do it without killing your bank acct. 
If you want a small "cute" camera that can fit in a bag, purse, or big pocket then the M100 should be on your list
If you want a great travel camera for video or photo without spending huge money on a serious camera with more features, the M100 should be looked at.
If you want to get into VLOGGING without spending a ton up from I would recommend the Canon M6 as it has a mic input but even the M100 can do for you in the beginning. The video AF is very quick and snappy. IQ is nice and color is typical Canon. Which is good. 
So for beginners, those who want to upgrade from a phone, anyone getting into vlogging, those who travel and want small or anyone who just wants a fun point and shoot style IC camera. 
The camera does great as a no muss, no fuss camera. Out of camera JPEGs are great, low light is good, and while this will never deliver the experience or results of a Sony full frame or a Leica or even a Nikon D850 or Canon 5D series, it can make for a great everyday camera. Hell, I was so impressed with it over the weekend that I am now contemplating giving the M6 a try as I can indeed use what it offers for video work.
I will end this quick weekend review with a selfie shot in Selfie mode with the LCD flipped up for easy framing. If I pick up an M6 I will do a more extended review of the system, the weak links (lenses) and will talk much more about my experience with it over a longer term use review.
As for the M100, if it's something that ticks your boxes, it's a no brainer IMO. Also makes an AWESOME Gift for the photographer in your life. Christmas is almost here and right now you can save some cash on the M100.
Buy it at B&H Photo HERE while it is $100 off for the Holidays.