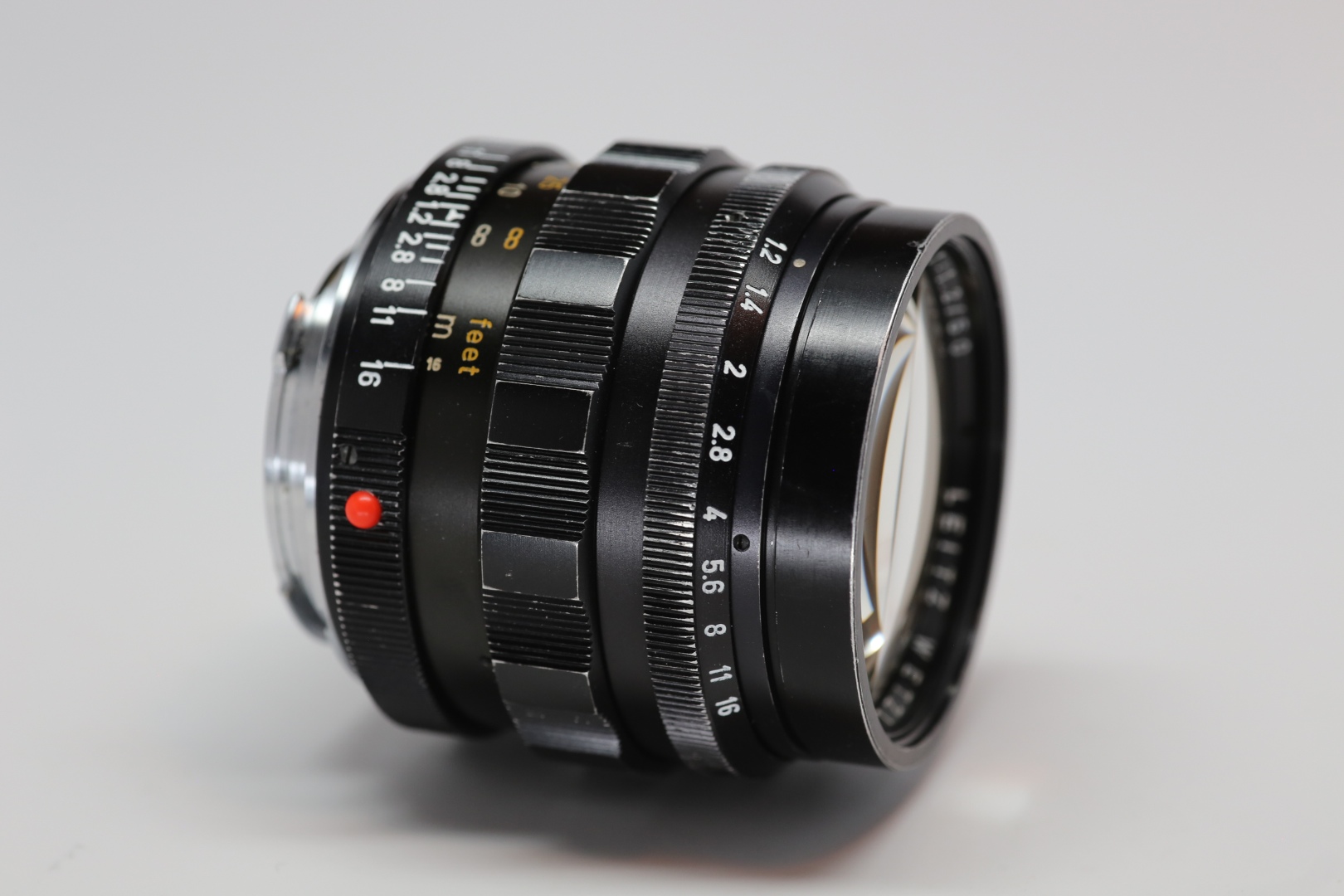 Look what popped in the buy and sell today. A Leica 50mm Noctilux f/1.2
Hey all! Happy weekend! I spent all last week recovering from some sort of illness that I caught while away with Olympus in South Carolina just over a week ago. I am 100% better now and will be doing some work with the new Olympus lenses this week, as well as prepping my Sony A7RIII review. Also have a new Wotancraft bag to show, new straps from Rock N Roll straps and MUCH MORE! So check back all week for new stuff. Other than that, I was browsing my own BUY AND SELL forum today and look what popped up in the listings:
The super rare Leica 50 Noctilux f/1.2..in the BUY AND SELL HERE.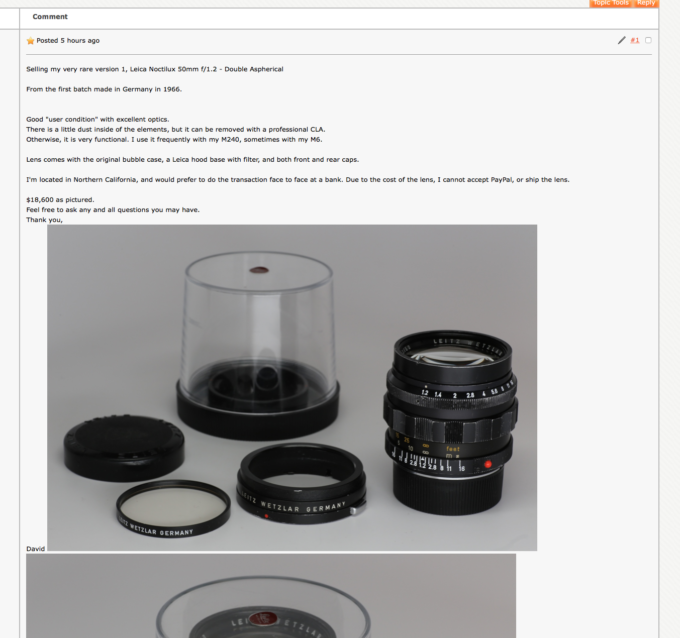 Crazy indeed. This lens is rare, so yes it is expensive. But the good news is there are TONS of used gear deals in the buy and sell, so be sure to check it out if you are looking for gear! 
See you this week!
Steve