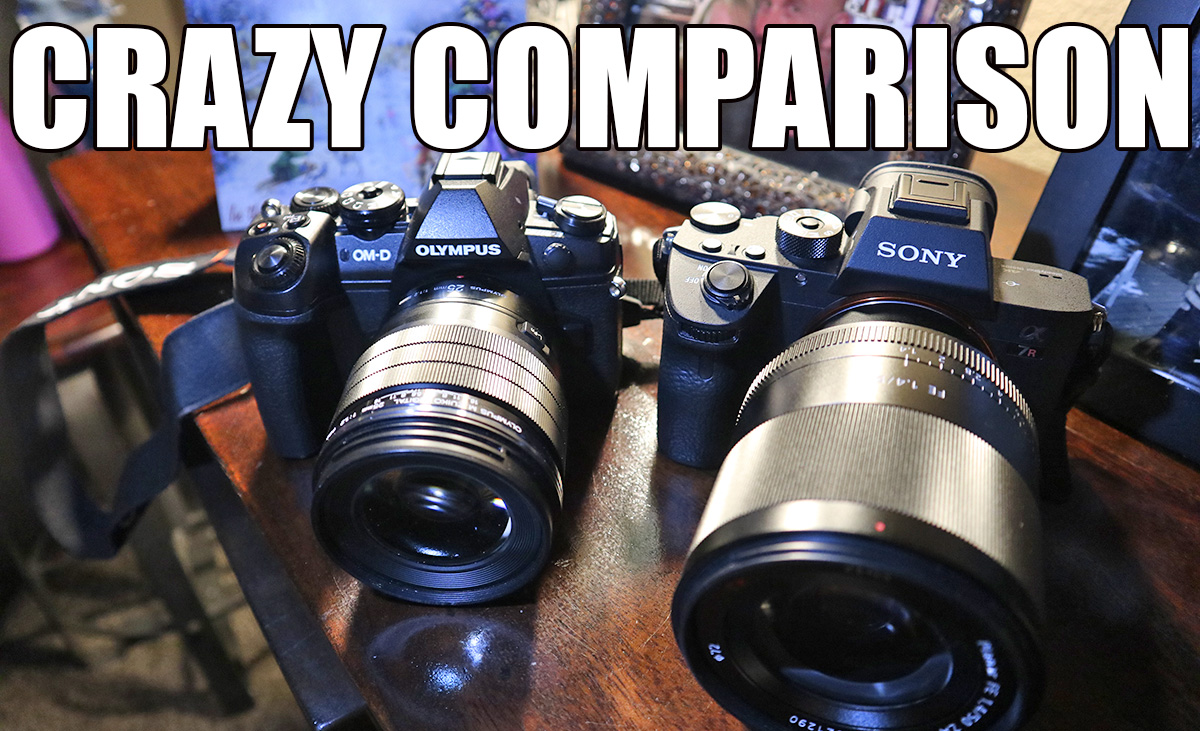 Crazy Comparison! The Olympus 25 f/1.2 vs Sony 50 1.4..Just for fun!
By Steve Huff
Hey all! Happy week before Christmas! Today I was home and messing around with two cameras. The Olympus EM1 MKII and the Sony A7RIII. Two cameras I have really come to love. The Sony is a continuation of the A7 series and the best yet for them, and the Olympus, even a year after they released the camera, is still today and amazing photo taking machine. With the new pro lenses, this system has automatically become MUCH more attractive to me, and I already had love for it as it was. I own the Sony A9, Olympus EM1 MKII and a Sony RX100 MKIV. I also own a PEN-F and the medium format beauty the X1D. These new Olympus lenses?  AMAZING. They bring the performance of Micro 4/3 closer than ever to full frame in regards to the "look".
Many out there dispute that full frame has any advantages over APS-C and while I disagree, I do see the value and strength in all of these systems from M 4/3 to APS-C to Full Frame. Me, I have always been a fan of fast glass, but QUALITY fast glass. The new 17 and 45 and the older 25 f/1.2 lenses from Olympus are truly QUALITY and 2nd to none in that quality. Next to the Sony 50 1.4 Zeiss, these Old lenses are maybe half the size and weight. Yes, I am aware that the Olympus 25 f/1.2 is just that, a 25mm lens. It is NOT a 50mm lens, so will give us the depth of field of a 25 f/1.2. It will give us the Field of View of a 50mm lens, and will give us full frame equivalent DOF of a 50 2.4. EVEN SO, these quick grab comparison shots show that the Olympus lenses are looking mighty fine when it comes to wide open performance.
All of these shots were done for fun, my own curiosity really. I decided to post them like I used to do with a "Crazy Comparison". The Micro 4/3 $1799 EM1 MKII and $1199 25 1.2 vs the full frame $3199 Soy A7RIII and $1500 50 1.4. $2900 vs $4600! But keep in mind there are strengths to each of these systems and the Sony will do some things better than the Olympus and the Olympus, believe it or not, can do things better than the Sony. If you care for my thoughts on this, I will post more after the images below.
But let's get to some comparisons. I wanted to see the DOF difference in real use, not just using numbers but I wanted to see with my own eyes of the 25 f/1.2 could compete with the 50 1.4 from Sony. Look below and see which rendering you prefer, which color rendering you like better and which overall vibe you enjoy more. Both cameras are made well, feel great and are fast in use. I used each camera exactly how I use them in real life (Aperture Priority, Wide Open Aperture, Auto ISO), as that will give me the best representation of "real world" results. NO science here my friends, just my eyes and your eyes.
1st Shot, a B&W of my friend ToddHata, Travel Blogger. 
Click them for larger versions. What do you see between the two?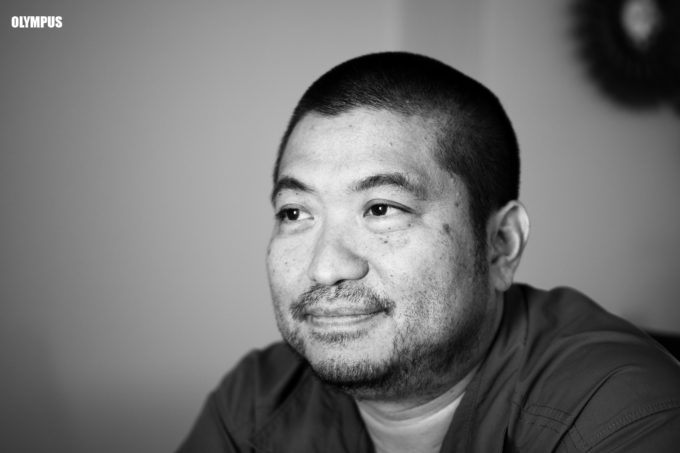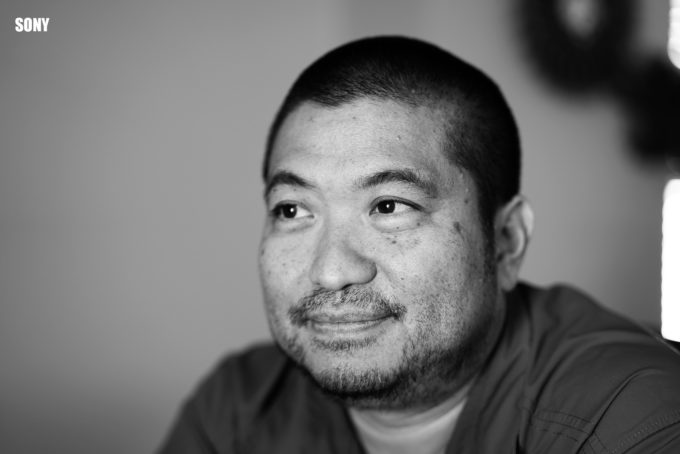 Now a simple shot which shows the DOF difference more clearly. You can see the Sony blow out the background at f/1.4 while the Olympus is less shallow, even at f/1.2. This is because the Olympus is a true 25mm lens, not a 50mm. The wider angle and fast aperture will always give you MORE Depth of Field than a longer focal length. While the image gives a 50mm FOV, it's not really a 50. Therefore it's not a 50 f/1.2, but again, a 25 f/1.2. Yes it is a real f/1.2 lens and has f/1.2 light gathering which is important for lower light work. THIS is another reason these lenses are wonderful to own with a micro 4/3 system. It opens you up to even lower light shooting. What you see below is what came out of the camera, and the Sony has a slight color cast here.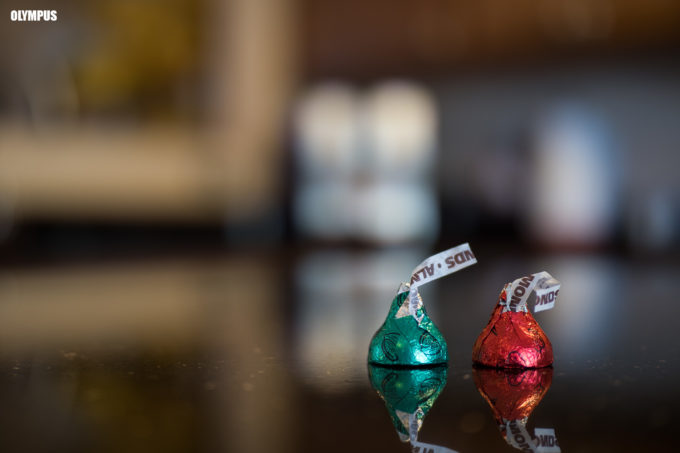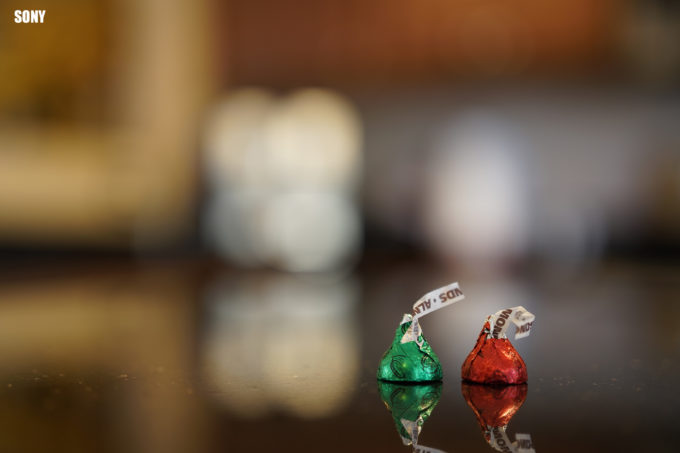 –
This shot is interesting. I clearly see the more shallow DOF of the Sony here but I still really like the Olympus shot. The DOF is still very shallow, and the subject is sharp. I also prefer the out of camera color of the Olympus here, even though the difference is slight.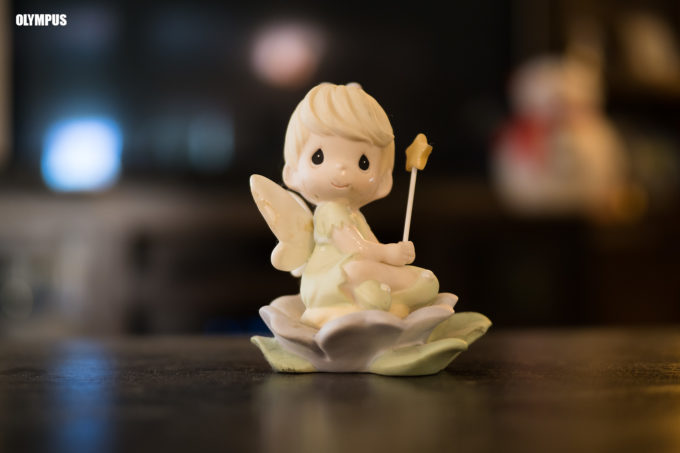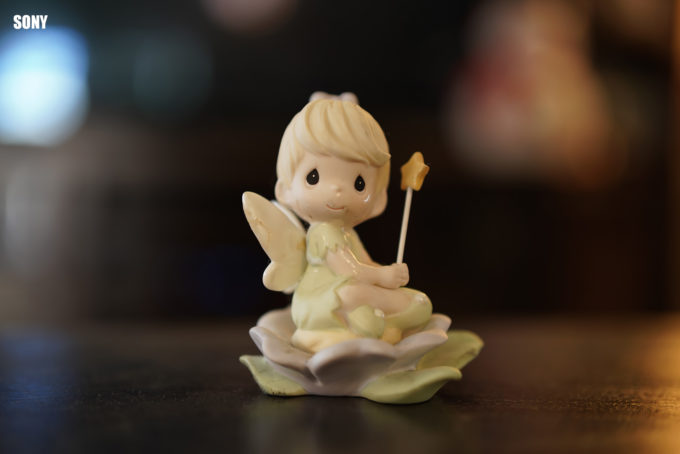 –
This one I prefer the Olympus OOC rendering for sure. Its brighter, exposed correctly and the card looks alive next to the Sony darker Dra appearance. OF COURSE we can fix this with some Lightroom or PS tweaks but but of camera, the Olympus image looks nicer to me here.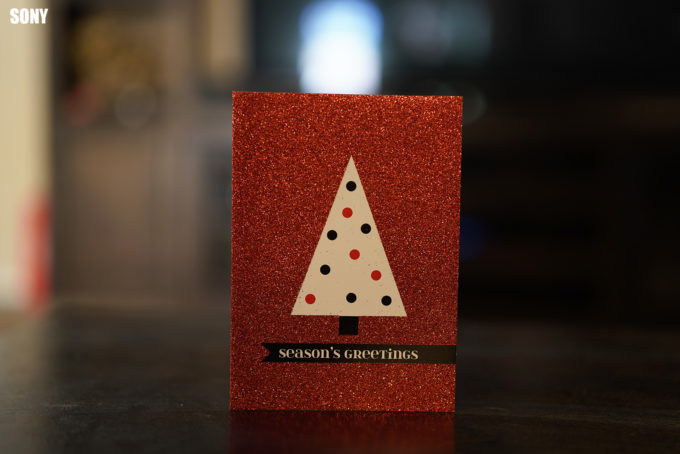 At the end of the day we just can't go wrong with most cameras that are out today. Wether you like DSLRS or Mirrorless there are choices that perform superbly in all formats. The new Panasonic G9, the Em1 MKII, the Sony, Leica, Fuji and others. All good choices and choices that should be made from the heart. I get asked almost daily "what camera should I buy" and my answer? The one that SPEAKS TO YOU the most. That's when you will USE the camera the most, when you truly LOVE using it. For me, the camera I love USING the most is my X1D. The next in line would have been the Leica SL (no longer own) and then the Olympus and Sony. Sony is awesome in performance and tech but I will be honest, the design leaves a lot to be desired. I'd love to see Sony release a special edition camera where they go all out with a killer design and minimal menus. It will never happen but I would still love to see it happen.
These days I use my Sony's for video 90% of the time, my Olympus for photos all of the time and my X1D for when I want something special, or when I go to the lowest light venues.
In regards to the above comparison, both full frame and Micro 4/3 have their pros and cons. With Micro 4/3 and lenses like the new 17, 25 and 45 pro we get gorgeous pro lenses with an amazing fast 1.2 aperture and they were DESIGNED TO BE USED wide open at f/1.2 and deliver their magic at that aperture. After f/1.4 the Oly loses the feathered Bokeh and goes back to solid bokeh. So use these lenses wide open, they are amazing and sharp even at f/1.2. Reminds me of some of the best in Leica glass to be honest, at 1/10th the cost. These bring micro 4/3 to the next level, and are very welcome to M 4/3 shooters. I have been reviewing cameras for 10 years and 2017 brought the best ever digital tech I have had the pleasure of experiencing.
Micro 4/3 can offer things over full frame like more DOF (not everyone likes super shallow DOF) which will allow portraits with the 45 1.2 to be IN FOCUS, both eyes, nose, etc. ALL while giving a very shallow DOF, just enough to make it pleasing and beautiful without going overboard. Micro 4/3 can also be FAST in operation and AF as well as a camera like the Em1 MKII being OVERBUILT. It can take a beating that the Sony could not. I have dropped the EM1 MKII into deep puddles of water, had a downpour on it for an hour and dropped it twice onto concrete. I have had it I snow, ice and it just keeps on going, never failing me once. It offers gorgeous IQ in good light and evening light but can suffer in the lowest of light as the high ISO is not in the full frame territory. Hence, these new lenses to help with that. Micro 4/3 is a GREAT system, Olympus or Panasonic.
Full frame, or the cameras in the Sony system to be more specific offer the potential of offering very shallow DOF and what I love is that I can use any lens made on it (via adapters) and I get the full performance and character of the lens. On a crop body we lose some of that character and gain a telephoto effect. So full frame offers that as well as some of the best low light capabilities we can get in a camera. Build is excellent but not to Olympus standards and the lenses will be large for QUALITY glass but when you nail a shot with a Sony A7RIII, the file is astonishing and loaded with detail, if that is your thing.
APS-C is a mix between the two above and offers a larger sensor than Micro 4/3 but smaller than Full Frame. Me, even after trying every camera ever made I am a fan of Full Frame and Micro 4/3. APS-C for me, is a no go. I just never truly love cameras with APS-C sensors, for ME. Many APS-C bodies are great but I feel I get all I need from these two formats above and Olympus, IMO, makes some of the nicest lenses being made today.
As of now I highly recommend the new 17, 25 and 45mm f/1.2 lenses from Olympus. I also recommend the 50 f/1.4 from Sony as it is also a gorgeous lens for full frame Sony shooters (my review is here). More on the way from these new Olympus lenses..stay tuned for a new video and photos AND comparisons with the 45 1.8 and Nocticron 42.5 f/1.2.
ORDER THE NEW OLYMPUS LENSES from B&H Photo:
A COUPLE FROM THE 17 WIDE OPEN…..