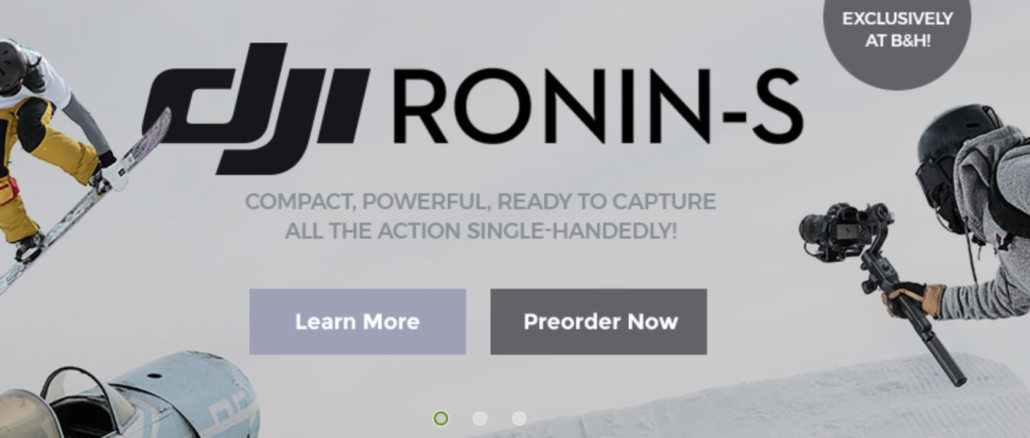 DJI Ronin – S Now Up For Pre-Order! $699
The new DJI Ronin – S my son Brandon and I took a look at while at Sony Kando 2.0 (see the video below) is now up for pre order and the price is much better than we thought, at $699. I have never seen a gimbal for larger cameras, of this quality, at this price. HIGHLY recommend this for anyone looking for a quality SOLID gimbal that also is made like a work of art.
Pre Order at B&H Photo EXCLUSIVELY. $699. Ships within the next 2 weeks. 
1st look video…