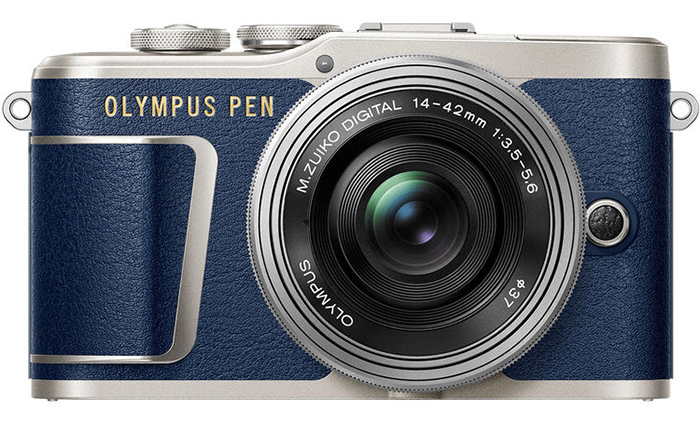 The Olympus EPL9. Beauty, Style, Performance, and a stunner in Blue.
By Steve Huff
Summer is here, and it just seems that everyone is getting in a happier mood, and it is a beautiful thing. There are also some new and affordable cameras that are already here or coming/on the way, and one of them that is here is the newer Olympus EPL9. BTW, the styling on this new Olympus looks beautiful, and in blue…so nice.
Nope, style doesn't take photos but style makes some feel good about using a camera. Let's face it, a good looking, feeling and working camera well, makes us feel good. If it feels good, and gives us the IQ and results we like, well, looking good is icing on the cake.
I have yet to review this but am tempted to give it a whirl, as I like the price, and the style and the simplicity of it. Let's take a look at the new Olympus…and let me know if you want me to review it, in the comments below! The new color BTW…BLUE.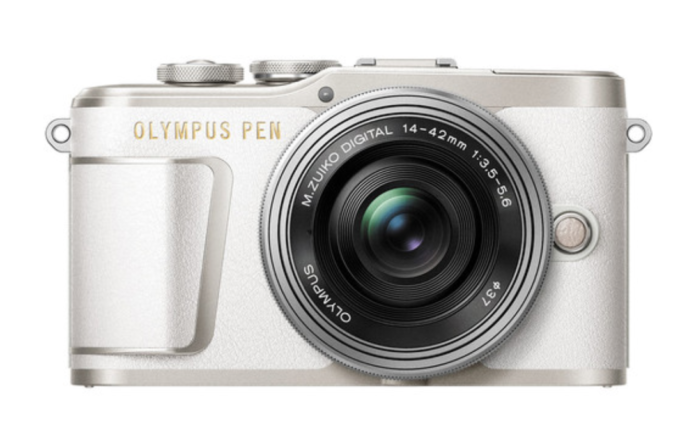 The Olympus EPL9
Wow, look at this beauty, just above the white one, in blue. Me, I think the blue is stunning, but the white is also a looker. Different. I like different. The brown is retro-ish and the black is well, black. You can see all of the colors here..
The new EPL-9 from Olympus continues on with their EPL series. I remember reviewing the original EPL1 in 2010 on these pages.. Yes, that's how long ago this website goes back (and then some). You can see my review of that old V1 EPL HERE. 
So what will V9 bring us? Speed, features, refined IQ, capable video, better battery life, and all things that you would expect after 9 generations of improvement.
At $699, the EPl9 even comes with a kit zoom, and offers the following:
16.1MP Live MOS Sensor

TruePic VIII Image Processor

UHD 4K Video Recording at 30 fps

3.0″ 1.04m-Dot 180° Flip Touchscreen

Up to 8.6 fps Shooting and ISO 25600

3-Axis Sensor-Shift Image Stabilization

121-Area FAST AF, Face/Eye Detection AF

Wi-Fi and Bluetooth Connectivity

Advanced Photo Mode and Art Filters

M.Zuiko 14-42mm f/3.5-5.6 II R Lens
Compared to the old V1 I reviewed eight years ago, this one, as expected, is leagues better in all areas ; ) Plus, it is one of the best looking EPL cameras to date IMO.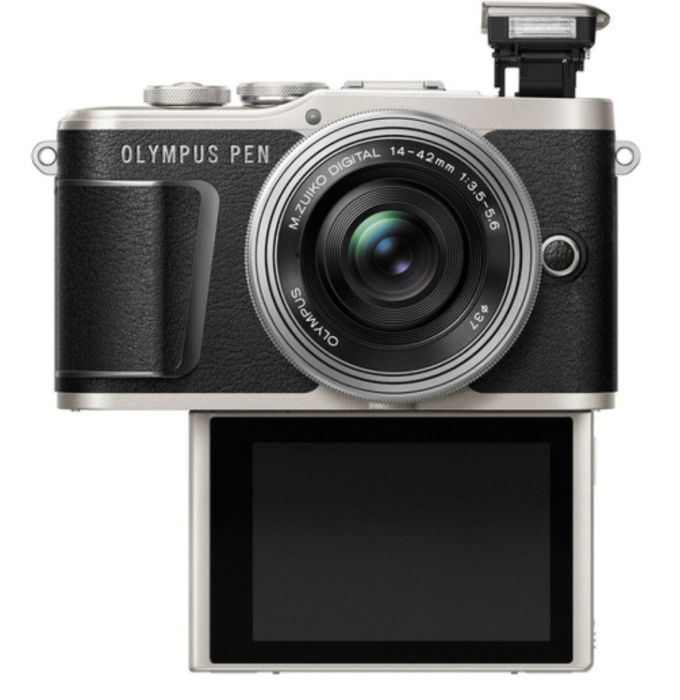 Olympus to me, especially today, gives us the CHARM missing in most digital cameras. They bring me back to the good old days of film cameras and owning something special, and unique, without breaking the bank. Olympus is fun, and their cameras are about as fun as it gets, well, without having to spend a fortune for a Leica.
Here is more about this $699 camera from B&H Photo:
16.1MP Live MOS Sensor and TruePic VII Image Processor

Featuring a 16.1MP Live MOS sensor, along with the same TruePic VIII image processor featured in the flagship OM-D E-M1 Mark II, the E-PL9 is capable of recording high-resolution stills and UHD 4K30p video with sensitivities up to ISO 25600. The processing speed also avails a full-resolution continuous shooting rate of 8.6 fps, a 4.3 fps shooting rate when working with the anti-shock electronic first curtain shutter, and a 14.1 fps rate when working in silent sequential mode.
Steves Thoughts: 16MP is not 24 which is what I prefer with full frame cameras. With a micro 4/3 camera, 16 MP, IMO gives us the best balance of performance for IQ and low light. There is something to be said about lowering the megapixels, much like the Sony A7S which I feel has a very nice IQ about it. So with the 16MP sensor and the new processor we get enhanced speed, performance and better low light quality.
FAST Autofocus System

Benefitting both stills and video, a contrast-detection focusing method employs 121 AF areas across the entire sensor to quickly and accurately acquire focus. Aptly named, FAST (Frequency Acceleration Sensor Technology) is able to home in on subjects using single-shot or continuous focusing methods, as well as AF tracking to benefit working with moving subjects. In addition, there is Face Detection/Eye Detection AF which prioritizes focus on a subject's face and eyes.

When working with manual focus, focus peaking is available to simplify attaining precise sharpness, which is especially useful when using selective focus or shallow depth of field techniques.
Steve's thoughts: Not the last word in AF performance but for what. this is, and what it costs, no complaints from me. I still use the PEN-F sometimes and am ahoy with the AF speed. This is newer, and cheaper. ; ) 
3-Axis Sensor-Shift Image Stabilization

In-body sensor-shift image stabilization helps to minimize the appearance of camera shake by up to 3.5 stops with any lens in use. Furthermore, this unique image stabilization system works across three axes and compensates for vertical and horizontal shifts (yaw and pitch) as well as camera shake along the optical axis (roll). This range of detected movements suits both stills and video recording, and electronic image stabilization can also be used to further benefit video recording.
Steve's Thoughts: Olympus is the originator of 5 Axis IS, and they do it the best IMO. This one has 3 Axis IS, and it does help!!
Body Design and Wireless Connectivity

A large 3.0″ 1.04m-dot touchscreen LCD is available for intuitive control over image composition, settings, and playback, and the screen also has an 80° upward, 180° downward tilting design for making front-facing selfies, or just working from a variety of angles.
The touchscreen enables the Touch Shutter function for simply tapping on the screen to both focus and release the shutter.
The exterior of the camera body is wrapped in a black leatherette for a traditional feel and the Olympus PEN logo has been foil stamped on the front of the camera body.
Built-in pop-up flash provides additional illumination when working in low-light conditions. A hot shoe can also accommodate an optional external flash.
The included BLS-50 rechargeable lithium-ion battery provides approximately 350 shots per charge.
Built-in Wi-Fi and Bluetooth permit seamlessly connecting a smartphone or tablet to the camera, which then enables you to wirelessly share imagery and remotely control the camera.
M.Zuiko Digital 14-42mm f/3.5-5.6 II R Lens

Included with the camera is the versatile M.Zuiko Digital 14-42mm f/3.5-5.6 II R zoom, which provides a 28-84mm equivalent focal length range. Three aspherical elements have been incorporated into the lens' design to help reduce spherical aberrations throughout the zoom range and also contribute to high image sharpness and clarity. The lens is designated as MSC (Movie & Still Compatible), making it ideal for video recording due to its quick and near-silent focusing performance.
Other Camera Features

An anti-shock shooting mode lets you use an electronic first curtain shutter, in conjunction with a 60-1/320 sec shutter speed range, to reduce vibrations when shooting atop a tripod or other support.
Digital ESP metering uses a 324-area multi pattern metering area, along with center-weighted average and spot metering modes, for accurate exposure metering control.
Advanced Photo Modes: Live Composite, Live Time, Multiple Exposure, HDR Backlight, Silent, Panorama, Keystone Compensation, AE Bracketing, and Focus Bracketing
Scene Select AE modes: Portrait, e-Portrait, Landscape + Portrait, Night + Portrait, Children, Night scene, Hand-Held Starlight, Fireworks, Light trails, Sport, Panning, Landscape, Sunset, Beach & Snow, Backlight HDR, Panorama, Candlelight, Silent, Macro, Nature Macro, Documents, and Multi Focus Shot.
Picture Modes: i-Enhance, Vivid, Natural, Muted, Portrait, Monotone, Custom, e Portrait, Underwater, and Art Filters.
Photo Story mode lets you shoot a scene from different viewpoints, then compile these individual images into a single frame.
Live Composite Mode lets you record a long exposure, between 1/2 to 60 seconds, and watch the exposure build in real-time for more accurate long exposures.
Interval shooting is supported for up to 999 sequential frames with 1 second to 24 hour intervals. Finished shoots can then be automatically compiled into a time-lapse movie.
Multiple Exposure mode lets you record two sequential frames over one another with auto gain for a balanced overall exposure.
Movie Effects: One Shot Echo, Multi Echo, Art Fade, and Old Film.
Live Guide is a simple graphical menu for adjusting color saturation, color value, brightness, background blur, and how motion is portrayed, and can also display helpful shooting tips.
Art Filters: Pop Art, Soft Focus, Pale & Light Color, Light Tone, Grainy Film, Pin Hole, Diorama, Cross Process, Gentle Sepia, Dramatic Tone, Key Line, Watercolor, Vintage, Partial Color, Bleach Bypass, and Instant Film.
For $699 we get quite a lot here. A great looking camera, great features, a kit lens, and the selection of lenses that contain some amazing gems indeed. I think I should get a hold of one of these, and see how it performs. Yes, there are reviews out there already as I let this one slip by my radar a couple months back, as normally I am not a fan of these small refresh cameras… but this one seems like a great camera for the money and man, I am a sucker for BLUE. ; )
You can order the EPL9 at B&H Photo HERE