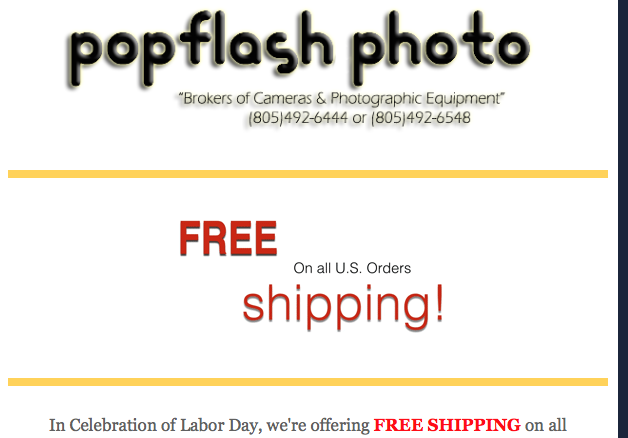 Heads Up! Free Shipping at PopFlash.com for Labor Day!
Just a note that PopFlash.com is offering free shipping through September 3rd and even a code for a free soft shutter release button! PopFlash has been a long time sponsor of this blog and Tony is a fantastic guy who sells Leica, Fuji, Voigtlander and more. They also have the new Leica M10-P in stock, in silver, right now. Also an M10 for $5,908! Check 'em out HERE. 
They also have the uber rare Leica Noctilux F1 special edition, the one that comes with the Humidor for you crazy Leica collectors out there! If you never saw this one, get ready to shell out over $16,000! You can see it HERE.