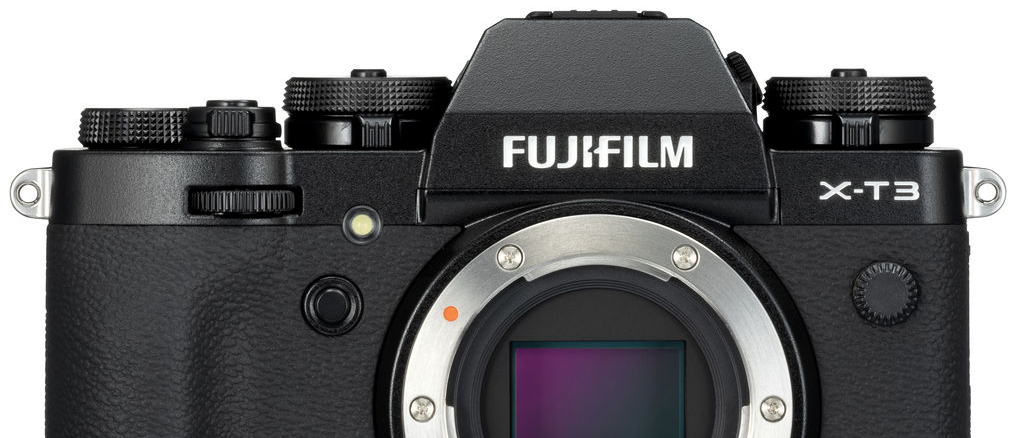 The Fuji X-T3 Looks Amazing. This is a HUGE year for Photography and Video.
By Steve Huff
The Fuji X-T3 can be pre ordered at B&H Photo HERE. 
So the new Fuji X-T3 was announced yesterday. Seeing that I am not normally a huge Fuji guy I kind of glossed over the release and it was not until today that I realized just how nice (and honestly kick ass) this new Fuji is. There's something to be said for a system that has been improving for many years and Fuji has been doing serious mirrorless since the original X100, which I adored. (See that old review HERE).
The Canon EOSR looks decent, and I feel the new lenses are the true jewels for Canon. It's almost like a 5DIV in a smaller body with EVF and larger lenses but they did not give the video guys what they wanted. The Nikon Z6 and Z7 look great, but nothing game changing though the EVF quality and ergonomics seem superb. and they give Nikon users a nice mirrorless platform to grown into. The Fuji XT3 looks fantastic and quite appealing actually. This is a very solid release from Fuji that adds features that many out there in internet camera land are looking for. Kind of like what Sony did for the A7III from the II, Fuji seems to do from the XT2 to the 3. This camera is LOADED with the good stuff.
Let's take a look…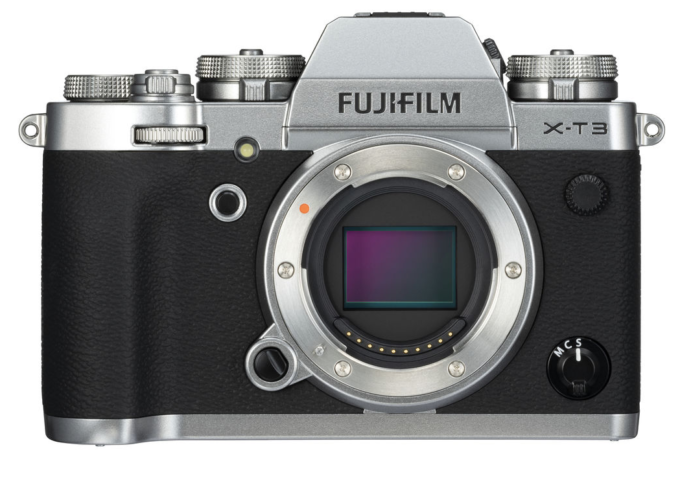 26.1MP APS-C X-Trans BSI CMOS 4 Sensor
X-Processor 4 with Quad CPU
UHD 4K60 Video; F-Log Gamma & 10-Bit Out
2.16m-Point Phase-Detection Autofocus
0.75x 3.69m-Dot OLED Viewfinder
3.0″ 1.04m-Dot Tilting LCD Touchscreen
Extended ISO 80-51200, 30 fps Shooting
Bluetooth and Wi-Fi; Sports Finder Mode
Weather-Sealed Magnesium-Alloy Bod
Like previous X-T cameras, the X-T3 retains its classically inspired looks and prominent tactile controls, and adds a new OLED electronic viewfinder design with 3.69m-dot resolution and a high 0.75x magnification. This finder has a high refresh rate of 100 fps for fluid viewing and remains blackout-free while shooting at the top 30 fps shooting rate. Also, a unique Sports Finder Mode can be used, which highlights the 16.6MP crop area in order to give you additional room outside of the frame to recognize moving subjects. Conversely, a rear 3.2″ 1.04m-dot LCD monitor can also be used for live view shooting and larger image playback. Additionally, the X-T3 also sports built-in Bluetooth for wireless sharing and remote control, and the magnesium-alloy body is fully weather-sealed for working in trying weather conditions.
Yep, Fuji looks ike they have another winner here and they have been on a roll lately. The XH1 was a solid release and this XT3 now gives APS-C users and Fuji fans another camera to lust over. I hear the AF is blazing fast with this camera and the video, spectacular. This camera uses FOUR CPU's for fast processing and 11FPS using the mechanical shutter and 30 FPS using the electronic shutter. Wow, this is not the Fuji from a few years ago.
THE SENSOR
26.1MP APS-C X-Trans BSI CMOS 4 Sensor and X-Processor 4Revolving around a newly developed sensor, the X-T3 features an APS-C-format 26.1MP X-Trans CMOS 4 sensor, which has a back-illuminated design to afford smooth tonal rendering, improved low-light performance, and a low native ISO 160 setting. As an X-Trans sensor, it still utilizes the randomized pixel array, too, which provides a high degree of image quality and sharpness due to the omission of an optical low-pass filter. Versus conventional pixel patterns, the X-Trans design more closely mimics the organic nature of film in order to produce nuanced colors and tonal transitions, while also reducing moiré and aliasing.
The sensor's design also includes an expanded phase-detection autofocus system, which now has an impressive 2,160,000 points that cover nearly the entire sensor area. This AF system delivers faster, more accurate focusing performance along with low-light sensitivity down to EV -3. Complementing the imaging and focusing capabilities, an updated X-Processor 4 is also featured, and delivers faster focus response for subject tracking and also supports Face- and Eye-Detection AF when working in AF-C mode and when recording video.
The X-Processor 4 also utilizes four CPU units for faster image processing and it benefits overall performance with AF speeds as low as 0.06 sec. 0.17 sec shooting intervals, 0.045 sec shutter lag, and a 0.3 sec start-up time. Quick continuous shooting is possible, up to 11 fps with a mechanical shutter or 30 fps with an electronic shutter and a 1.25x crop, and internal UHD 4K60 video recording with 10-bit output is also supported.
UHD and DCI 4K Video Recording
More than a stills camera, the X-T3 offers an enticing array of video capabilities, including internal UHD 4K60p video recording at 4:2:0 10-bit, as well as 4K60p 4:2:2 10-bit via HDMI output, both at up to 400 Mb/s—and simultaneous external and internal recording is possible. DCI 4K30 and Full HD 1080p120 recording is also possible, and video files can be saved using either MPEG-4 AVC/H.264 or HEVC/H.265 compressions, and 4K. Greatly benefitting overall video performance, the speed of the quad-CPU X-Processor 4 enables fast read speeds of 17 ms when recording 4K60 video, which helps to reduce rolling shutter distortion when filming moving subjects.
In addition to the supported 10-bit color depth, the X-T3 also includes the F-Log gamma setting, which provides a flat picture for use in advanced color grading software during editing. This maximizes the potential dynamic range in difficult scenes and image adjustments can be made, as well, to highlight tone, shadow tone, color, and sharpness. When working in F-Log, an updated noise reduction algorithm is available along with 4K inter-frame noise reduction, and the minimum sensitivity has been lowered to ISO 640 to suit working in a broader range of scene types.
Also, the camera features a 3.5mm microphone jack and 3.5mm headphone jack for more advanced audio solutions.
So this Fuji is loaded for video use, even better than the Canon EOS R which gives us nearly a 1.8X crop for 4K shooting (unusable for most). The XT3 does not give us the swivel LCD but does have dual card slots!
The XT3 IS LOADED and comes in at $1499
A bright and clear means for eye-level viewing, a 3.69m-dot OLED electronic viewfinder offers a high 0.75x magnification, fast ~100 fps refresh rate, wide viewing angle, and lockable diopter adjustment. The viewfinder remains blackout free while shooting up to the top 30 fps shooting rate, and a unique Sports Finder Mode can also be employed, which highlights a 16.6MP crop area of the sensor in order to allow you to see outside of the image frame.
In addition to the EVF. a rear 3.0″ 1.04m-dot LCD touchscreen is available for intuitive live view shooting, playback and review, and settings adjustment and menu navigation. The screen has a three-way tilting design, too, to suit working from high and low angles regardless if shooting with a horizontal or vertical orientation.
Dual SD card slots allow for a more flexible and reliable means of storing imagery, and both card slots are compatible with UHS-II standards for fast transfer speeds.
The top plate incorporates a series of locking dials and levers for fast, intuitive control over exposure settings, including a shutter speed dial that offers direct shutter speed adjustment. An ISO dial is also incorporated into the shutter speed dial, for confirming the sensitivity setting without having to turn the camera on and the exposure compensation dial lets you choose +/- 3 EV in 1/3 steps while a command dial position expands the range to +/- 5 EV for further control.

Front and rear command dials integrate a push function for easier use and settings selection and six different function buttons can be assigned to control a range of settings.

A dedicated Focus Lever provides faster, more intuitive control over selecting specific focus points while shooting.

Integrated Bluetooth 4.2 low energy allows you to wirelessly share images to a mobile device or use the device to remotely control the camera.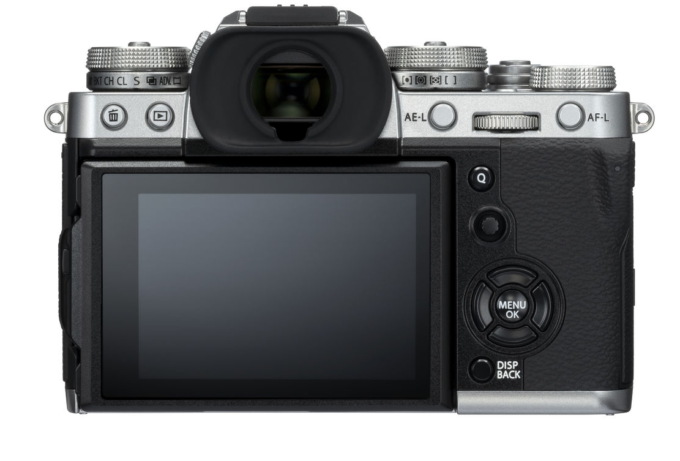 You can pre order the XT3 at B&H Photo HERE. Price is $1499.  I suspect this will do VERY well for Fuji and it offers a different option for those who were thinking of the big three brands. This year is one of the hottest years for photography in a LONG LONG TIME. Bravo FUJI! Yes I will be getting one of these to review! What do you think of the X-T3?