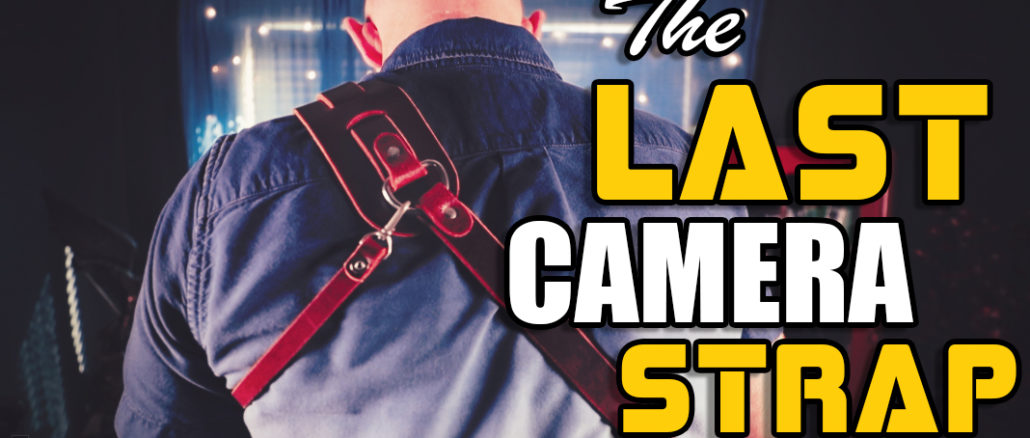 The HoldFast Gear Moneymaker Solo. This is one NICE camera strap!
By Steve Huff
It's a great start to a great week. Thanks for checking in everyone! 
Today I want to write about a Camera Strap that I received recently that is worthy of talking about and that is the HoldFastGear Money Maker SOLO.
Yep, I have written about many a camera strap but after the hundreds that I have tried, and the 20 or so I have reviewed and shared with all of you, this one is special and quite different from what I have used in the past. Yes, this design will make some say "BLACKRAPID" but keep in mind HoldFastGear has been around a long time and they have a Licensing agreement with BlackRapid, so all is good. If you want a "blackrapid" on steroids, well, keep reading or watch the video demo of it below:
This MoneyMaker Solo is a serious strap that has been made in the USA (In Oklahoma) and it means business. Yes, you can get a BlackRapid Curve for $80 but this one is hand-made with very high quality Leather (color and leather type of your choice) and with rock solid hardware (this strap will last you a lifetime). I know a thing or two about straps and bags and this one, if you like leather (not all do) is about the best you will be able to find for beauty, construction and even style (if you care about that sort of thing). The Solo comes in at $175 so you will pay about $100 more over a BlackRapid strap so it's up to you if leather, style and longevity is worth it to you.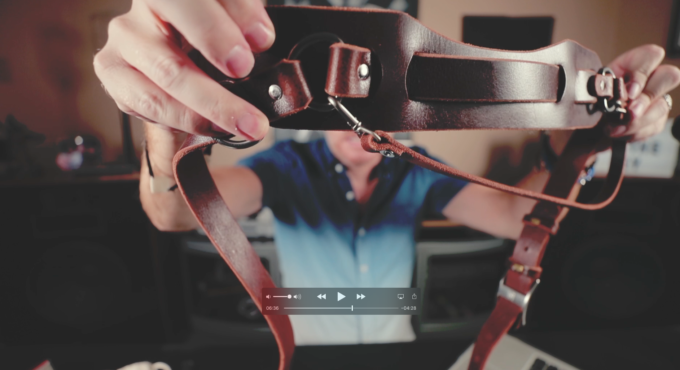 Most straps I see come in one of three varieties.
It's true…there are hundreds of straps out there but in reality only 2 or 3 designs.
The single thin leather strap that has been copied probably 100 times is out there and comes in soft leather or hard leather varieties. The braided leather straps have been around a long time as well, which are beautiful in their own right and cost between $100 and $150. A few years ago the barton braided strap was a fave, until it started falling apart 2 years later. Then we have the nylon straps that copy the old Artisan and Artist silk design, like a rope design. Nice looking and many love these straps as well. None of these straps are cheap when bought from a boutique brand but can usually be found on Amazon for cheap. Problem is, those cheap knock off straps may fail after a short time, and your camera CAN fall off if the strap gets worn out due to cheap materials being used. I am talking the cheap $10 straps we see on Amazon that appear to be high quality but in all reality they are not. I should know, many have sent me their straps and I have refused to review them for this reason! If you guys could see the number of products that get sent to me that I refuse to ever mention you would be shocked! I only write about what I would buy and use myself and this is no exception.
This Solo is a SLING STYLE cross body style strap and it feels great when on.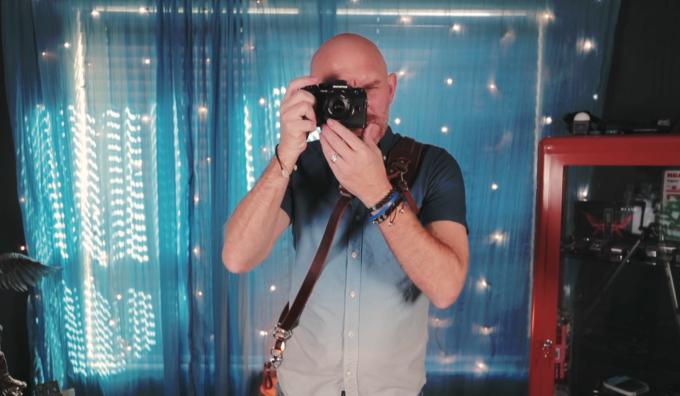 It is also gorgeous. I mean, BEAUTIFUL. It's hard to describe until you hold it but you can instantly tell the craftsmanship that went into it. It's not hard to put on but may take 2-5 seconds to do so. It's almost like I am putting on a piece of clothing as when it is on, it feels almost attached to your body. The strap that goes under your arm really helps to fit it snugly to your body without any shift.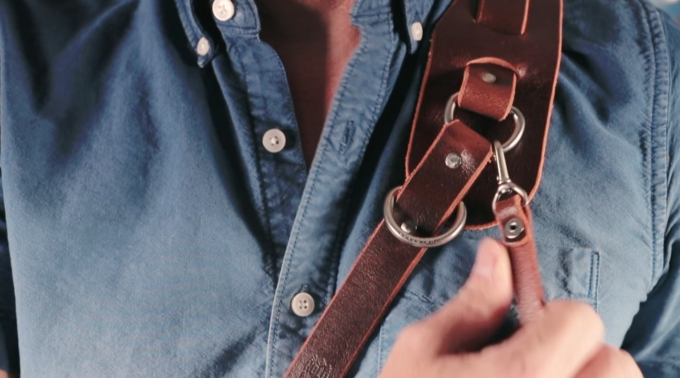 When on, I feel not weight or digging at my shoulder. I feel no back pain and my camera is always at the ready, by my side. It can be slung up quickly and back down in an instant, always at the ready. I used to own the dual strap money maker and loved that as well but I did not give it too much use as I rarely shoot with dual cameras. That one is made for wedding pros really, or anyone who shoots with dual cameras.
This Solo Strap can hold something like a Sony, a Leica or even a big Nikon or Canon DSLR. The hardware used is the most serious I have seen in any strap so I doubt it will fail in your lifetime. If it does, HoldFast offers a lifetime warranty for normal wear and tear.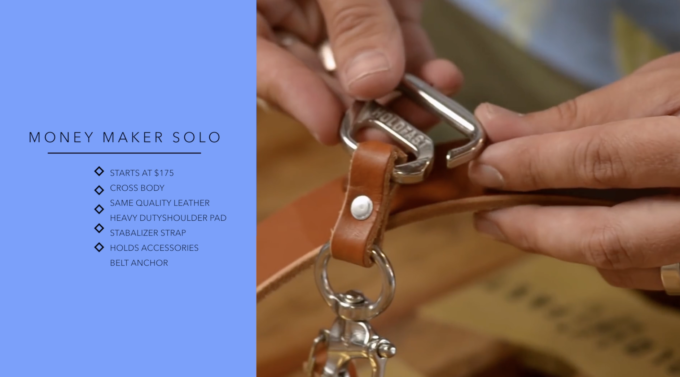 I have never had a long term "fave" strap as most are the same old same old. While this one is like the popular BlackRapid, it is made to a higher standard using quality leather and made here in the USA right in Oklahoma. You can see more about it at the HoldFast website HERE. There is also a demo video there to see as well. 
It is true that you do get what you pay for most of the time. All I know is this HoldFast Solo strap is fantastic in all ways. Is it for you? Maybe, maybe not but I do know some out there will appreciate this design and quality in a lifetime camera strap.
Steve