LINKS: The FIRST Fuji X-Pro 1 review, PIC of the new Olympus OM-D and more.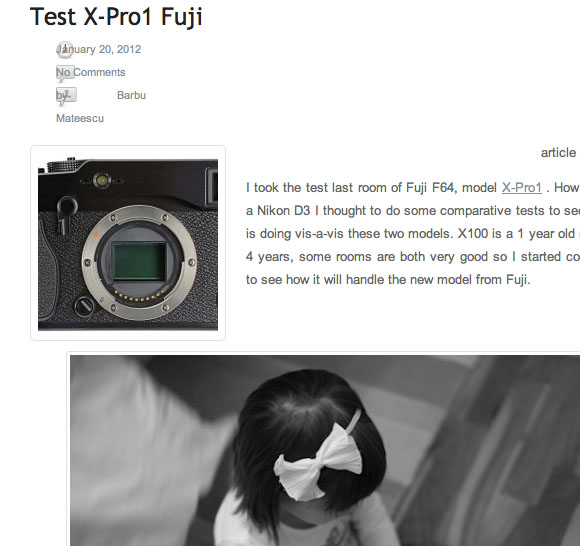 So the 1st Fuji X-Pro 1 review is online. It has been translated with the help of Google so it will note read perfectly but you can get an idea of what the reviewer thought about it. Thanks to Vlad Dodan for sending me the link. Vlad posted his own 1st impressions on the Fuji as well.
–
The 1st Olympus OM-D leaked pic with detailed specs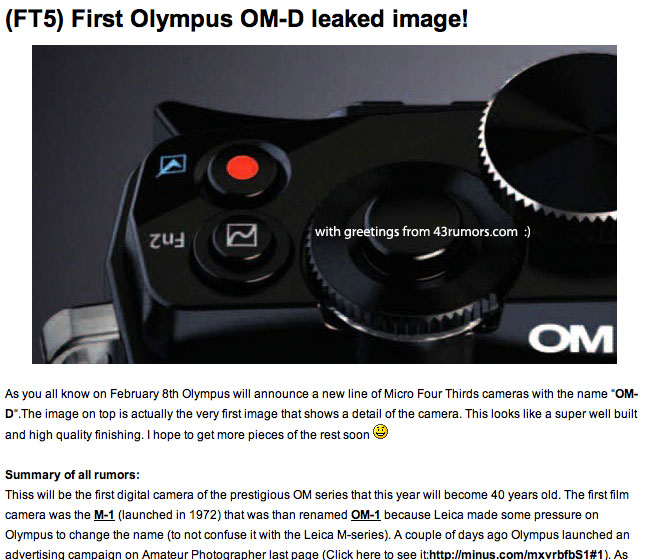 This was  posted on 4/3rumors.com  – It's only a glimpse and sneak peek but so far this is looking like a great new camera from Olympus. Weather sealed, classic design, magnesium body, black or silver, 16MP sensor that may be a new design by Olympus, fast AF and 3D tracking…
The official announcement will be on Feb 8th so look for full details here 🙂
–
A SAFARI M9 and M9-P?
No not really! A reader , Brad Husick sent in these images because he was a fan of the original Safari M8 and said he would love to see Lieca come out with a Safari set for the M9 or M9-P. What about you? I smell an M10 coming…well, not really but I feel it. Just before the M9 came out Leica churned out the Safari edition M8 so maybe they will do the same for the M9.