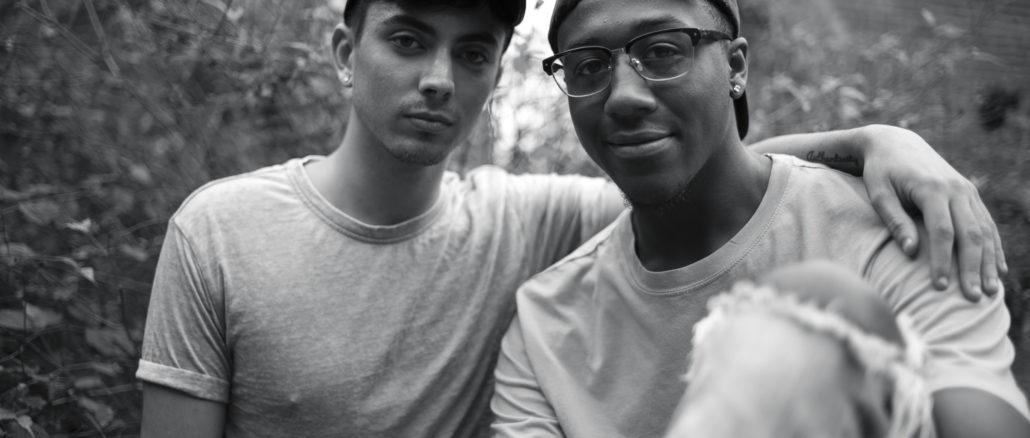 90 Minutes with a Leica M246 Monochrom at Photoville
by John Ricard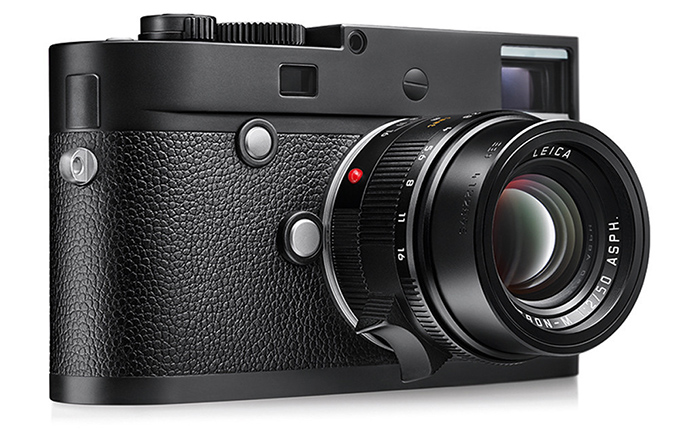 Photoville is a yearly photography event in Brooklyn, NY held under the historic Brooklyn Bridge.  It features dozens of trailers containing photo exhibitions.  Amateur and professional photographers are everywhere and there's a great spirit of community all throughout the exhibit.  There aren't many vendor booths and the event feels more artistic than commercial.  Leica may be the only camera maker to have a booth and they offer a camera loan program where you can choose from a variety of bodies and lenses for a free 90 minute loan. 
I chose a Monochrom 246 camera with 35mm Summilux and set about trying to find something interesting to shoot.
Within minutes I saw a young man taking a photograph of a young lady with his phone.  I asked, "Are you a couple?"  They both laughed and the guy, Tay'Von, said they weren't.  I said, "That's too bad, because I'm looking for a couple to do a quick session with this camera I just borrowed."  Tay'Von responded, "We can pretend to be a couple if you like.  And if you want, we can even do a gay couples session with my friend afterwards."  I jumped at the opportunity and did a 15 minute session with the 3 friends.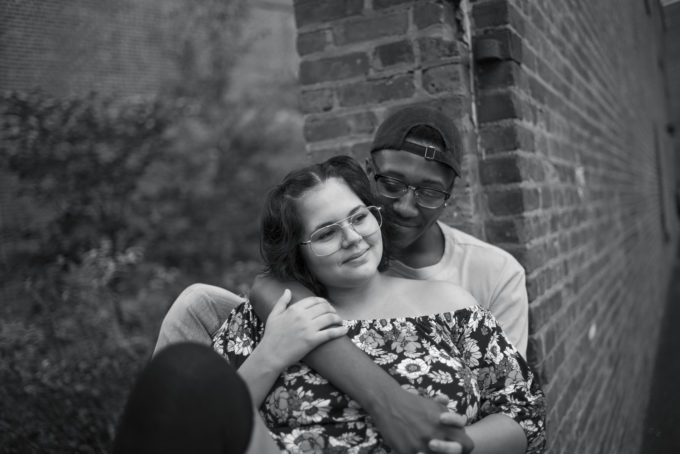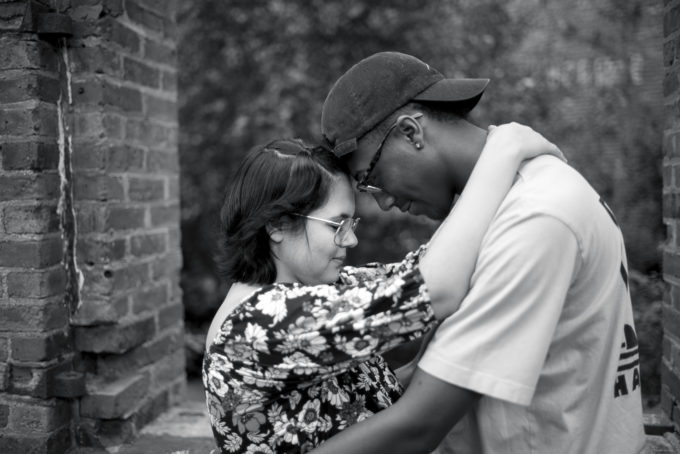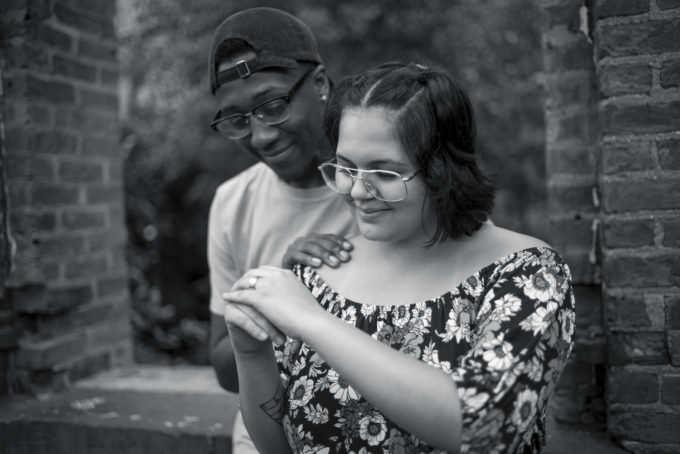 I have always been a photographer who sees the world in color.  I never convert my Nikon (D810) or Leica (M10) images to black and white.  I did however, own the M9 Monochrom for a few months..  And while I loved having a camera that forced me to create images that were different than the ones coming from my other cameras, there were 2 issues that caused me to sell the camera.  First, I tend to take a lot of images when I shoot, and the buffer is so small on the M9 Monochrom, that I would hit it pretty much every time I used it.  Second, the high ISO performance on that camera was not better than the high ISO performance on the M240 I was using at that time.  So I didn't see much reason to keep the M9 Monochrom.  Using this newer Monochrom at Photoville, was a better experience since I did not ever hit the buffer with the M246 Monochrom and, I loved the files coming from the camera.  However, now that I am used to the size and menu interface of the M10, I have no desire to go back to the M240 style body.  So until Leica releases an M10 Monochrom, I will remain a color photographer exclusively.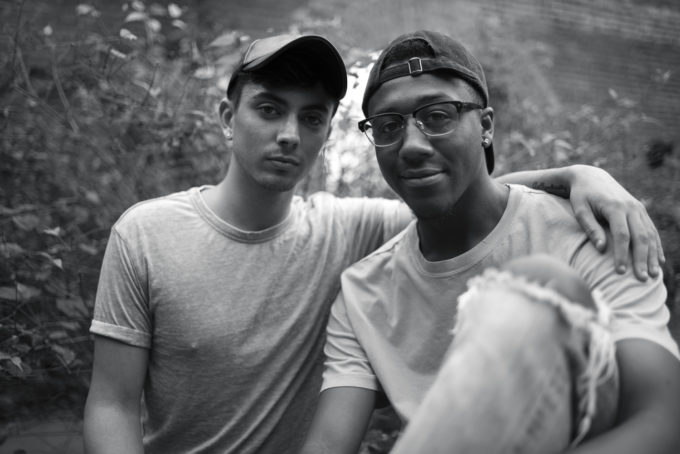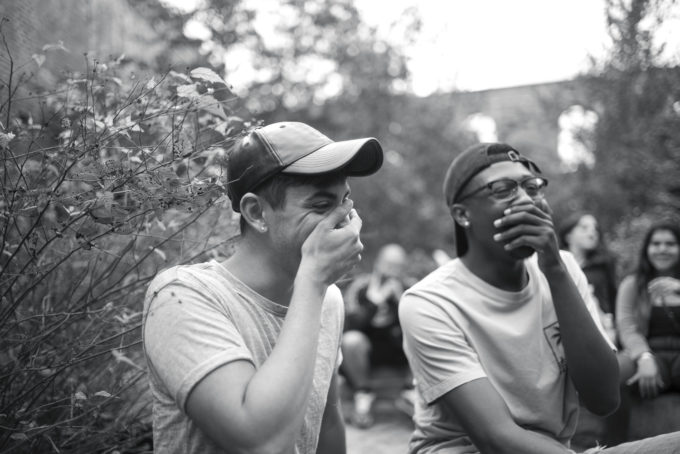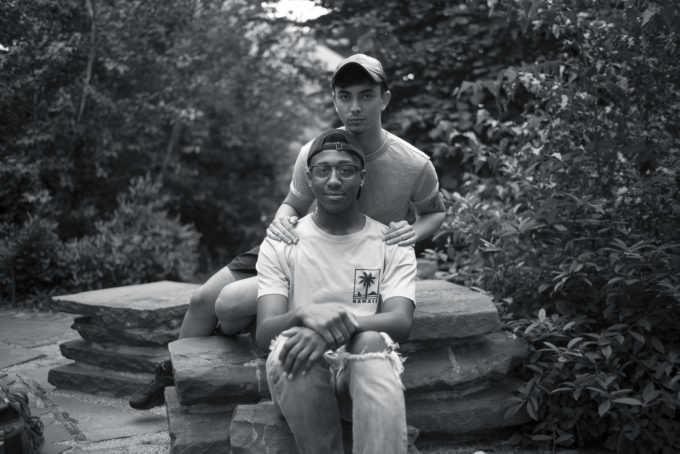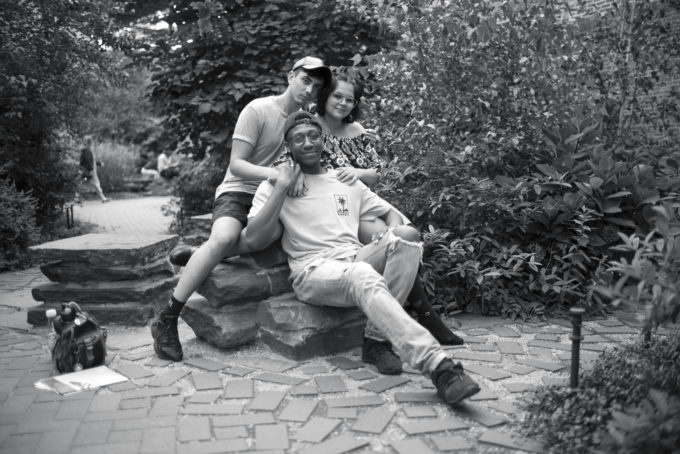 For more of my photography, please visit my IG accounts.  
Main account (featuring quite a bit of Leica images): @johnricard
Street Photography account that is rarely updated but featuring all Leica images: @cameraworknyc
Jiu Jitsu Photography account: @RicInAction
—-