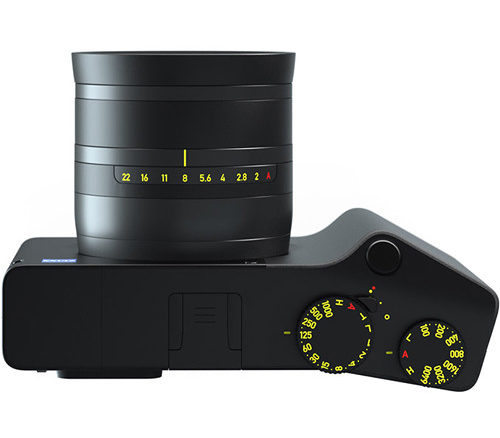 The Zeiss ZX1 may be the ULTIMATE 35mm Camera
By Steve Huff
As the band "Hot Chocolate" sang in 1975 "I believe in miracles.. since you came along, you sexy thing" I have been saying this ever since I saw the new Zeiss ZX1 announcement. I have ket quiet about it, thought about it and avoided writing a piece with my excitement but dammit, I am excited by this camera. 
It's no secret I loved the Sony RX1 and RX1RII, but that original RX1 and I created a bond back then and I took that camera with me everywhere. The quality was almost medium format like due to Sony matching the lens to the sensor, that ZEISS 35mm f/2 Lens ; )
It was sharp, had some amazing color and IMO is still the best IQ I have personally gotten from any Sony camera. The only nitpick from me was it was almost too small, and the battery was/is awful by todays standards.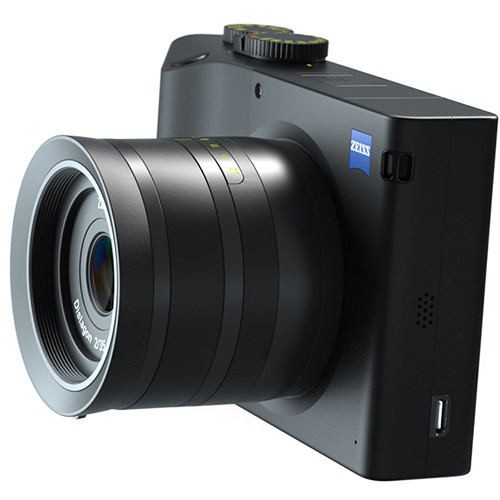 Many have been asking me about a replacement from Sony for the RX1RII and I do not believe one is coming. The RX1RII did not sell very well for them and I believe Sony's sole focus today is on their A7 and A9 bodies and lenses. I could be wrong as I am not talking with any kind of insider knowledge but that is just what my gut tells me.
But for all who have been hoping for a new RX1RIII, along comes Photokina 2018 and I feel brought something even better. Yep, this Zeiss ZX1 is like the RX1R on steroids. A true Zeiss 35mm f/2 lens, a unique body that screams "DIFFERENT", a sexy yellow color scheme on the controls and lens barrel and again, the sensor matched to the lens. They even named it similarly to the Sony..RX1 vs ZX1.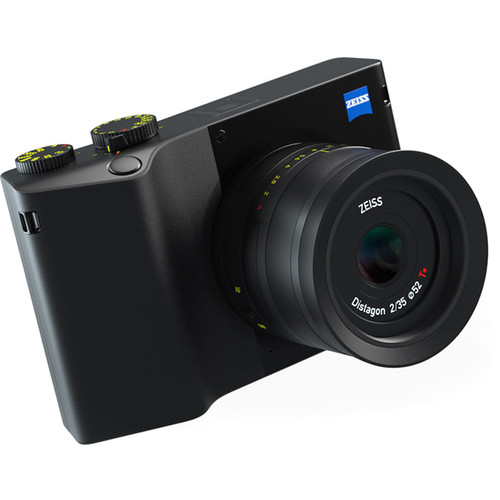 The Zeiss for me appears to be a beautiful minimalistic camera that will showcase Zeiss quality throughout. I have always LOVED Zeiss lenses for their warm color punch and 3 dimensionally as well as their resolution. Here we have an all Zeiss design and lens combined to make a camera that should deliver a pretty sweet user experience.
This camera even has a built in 512GB of memory. YES! 512 GIGABYTE! In fact, here are the specs of this sexy camera:
Shoot

Full-frame 37.4MP CMOS sensor enables recording high-resolution stills at up to 3 fps and 4K30p video, along with a sensitivity range of ISO 80-51200.
Built-in ZEISS Distagon T* 35mm f/2 lens has been perfectly matched to the sensor in order to provide edge-to-edge sharpness and illumination. The optical design incorporates two double-sided aspherical elements, which help to reduce spherical aberrations and minimize distortion. Additionally, the bright f/2 maximum aperture is suitable for low-light shooting and also offers increased control over depth of field.
Leaf shutter design provides flash sync at all shutter speeds and allows for especially quiet shooting.
A 255-area AF system is available, and can be used in conjunction with single-shot or continuous AF modes, or DMF and MF modes can also be used.
Physical shutter speed and ISO dials, along with a manual aperture ring on the lens, afford direct, intuitive control over exposure settings.
High-resolution 0.7″ OLED electronic viewfinder has a Full HD resolution along with a 0.74x magnification for clear, bright viewing.
Rear LCD incorporates a side tool bar for quick switching between four distinct camera modes.
Microphone and headphone jacks can be used for enhanced audio recording and audio monitoring while recording video.
Top hot shoe is compatible with the Sigma TTL flash protocol.
Edit

Based on a large, 4.34″ rear LCD screen, on-the-fly image editing is possible. The HD (1280 x 720) screen has a 338 ppi resolution and is touch-sensitive for intuitive navigation and editing control. The spacious screen is also the perfect place for in-depth review of your imagery while out shooting.
The distinct shape of the camera body, which has a bend in the middle, allows for an easy-to-find groove in the screen where the touch-sensitive tool bar is located.
Integrated Adobe Photoshop Lightroom CC allows for thorough editing capabilities directly on the camera. This sophisticated software lets you adjust everything from exposure and color to making selective edits or syncing your edits to Lightroom CC on your computer.
Share

A wide range of sharing capabilities are possible, including both wireless and wired means to help you quickly and efficiently get your photos out to the world.
Built-in Wi-Fi with NFC and Bluetooth connectivity let you seamlessly share images directly from the camera to a linked device.
USB Type-C interface can be used to port images directly to an external hard drive, share a live view of the camera to an additional screen, or an external battery pack can be used to power and charge the internal battery.
Integrated 512GB SSD allows for storing a huge amount of photo and movie files without the need to swap memory cards. On the camera, files can be organized into different collections for easier navigation.
Wireless connectivity lets you upload your files to cloud storage services directly from the camera.
Automatic backups are possible to your own NAS system and remote access to the files is also available from wherever you are.
Firmware updated can be downloaded and installed or updates over-the-air are also possible.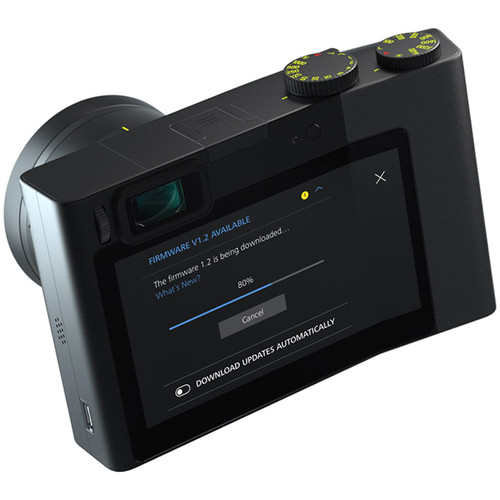 THIS SOUNDS AMAZING and is very forward thinking. You can edit your images on the lovely and huge LCD, you can share them easily, no need to swap cards (though if the internal SSD fails, that could be a huge issue and is the one potential issue I can see). Video, photo, wifi, USB-C, built in memory, nice EVF and LCD, in camera editing via Lightroom and auto backups. Headphone and mic jacks, and of course that full frame 37MP sensor.
I am excited for this though I feel it will come in at around $4000-$4500. Look at the Sony RX1RII prices, and keep in mind this is a ZEISS and a with new forward thinking modern day features. I think it will be the best of the fixed lens 35mm full frame cameras.
What do you think of this new Zeiss ZX1? Why do you think you will like it or even hate it?
You can check out more on the ZX1 at B&H Photo HERE.