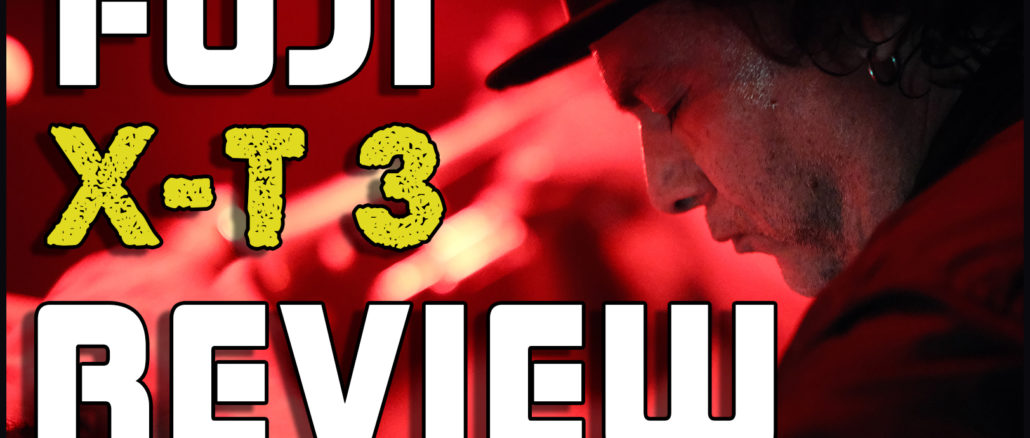 The Fuji X-T3 Review. The Best APS-C Camera I have ever Used. 
By Steve Huff
You can order the X-T3 at B&H Photo HERE. 
Video Review…
–
Well here we are again and this time with a Fuji review! Their latest camera, the X-T3 is one that came into me via B&H photo and I was expecting to like it, but not really love it. Let me be honest…I have not had the best experiences with Fuji cameras in the past, and I am talking years ago, not recently. Sure I really liked some, but I also disliked some of them. Mostly the early models a few years ago as I found them to lack in many areas from feel and build (chap buttons and dials) to horrendous AF (X-pro 1) to noisy loud lenses (35 1.4) and even the Adobe Fuji RAW issue that went on for a long time. I did not feel I should have to change my entire software setup just to use a Fuji. I can not forget low light and high ISO which to me, was always a weakness for Fuji when compared to other brands. When I criticized those things at the time, they were well warranted and real issues for me. Because of those issues I faded away from Fuji mostly, though still kept my eye on the X100 series which continued to improve model after model. I admit though, my fave X100 for IQ was the one and only original. It just had those 1st gen jitters like slow AF and glitches, even a lens aperture that would get stuck.
Click it for larger! ISO 10,000 in cavernous conditions. Lens used was a manual Voigtlander 50 1.2 Leica M mount via adapter.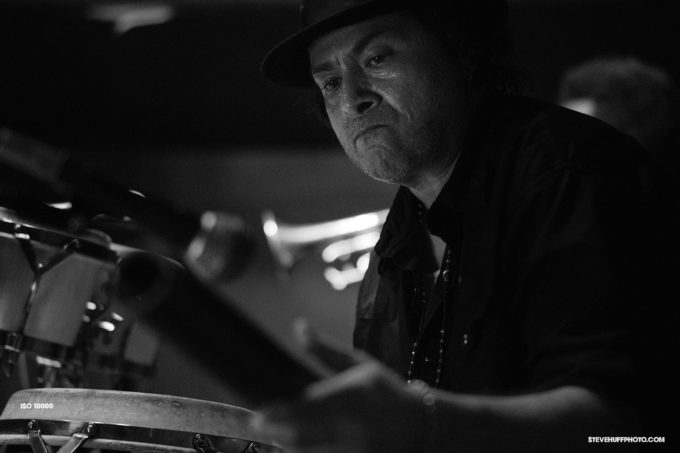 So again, here we are. Now it is October 2018 and I have been checking out this X-T3 and as I said in my last video about this camera, it has excited me, and even inspired me. What I mean is, this camera feels so good in the hand and offers SO MUCH GOOD that it has inspired me to use it. That is key in a camera for me. Also, this Fuji X-T3 has the new backlit sensor that improves the low light performance drastically compared to previous Fuji models. Since the older models years ago Fuji has improved things such as feel, solidity in that feel and build, nicer buttons and dials that are larger and more solid, the AF is now crazy fast and accurate and video is probably the best of any camera near this price range, even beating the Sony A7III in video specs (4K/60).
My FIRST LOOK video I posted on Sep 25th 2018! If you missed it, it was also shot with a Fuji X-T3!
At $1499 for the body only,
this is not a cheap camera but it in my honest opinion it is like the super APS-C version of the Sony A7III but cooler, nicer feeling and yes, in a couple of ways even better (I will spell them out later). Of course if you want full frame, no APS-C sensor camera will cut it for you.
I hear ya on that if this is the case as I have been a long time fan of full frame cameras.
My go to cameras these days that I love
are the Leica SL
and even the Canon
1dXII (samples)
from time to time which has stunning IQ that kicks my 6DII to the curb. If only it were not so large. But there is something to be said for a small, yet not too small, APS-C camera that can deliver results
about just as good
in full frame in all areas besides shallow DOF (which is some cases is a strength not a weakness).
Click any image for a larger and better version. This one was shot at ISO 5000 at the State Fair. I brought you outside of the safety bars here to add a different perspective to the normal type of shot. At ISO 5000 using the Fuji 16mm f1.4 (what a lens!) the color is stunning. I used the Velvia mode and this is a basic JPEG out of the camera. I have Noise Reduction to its lowest setting.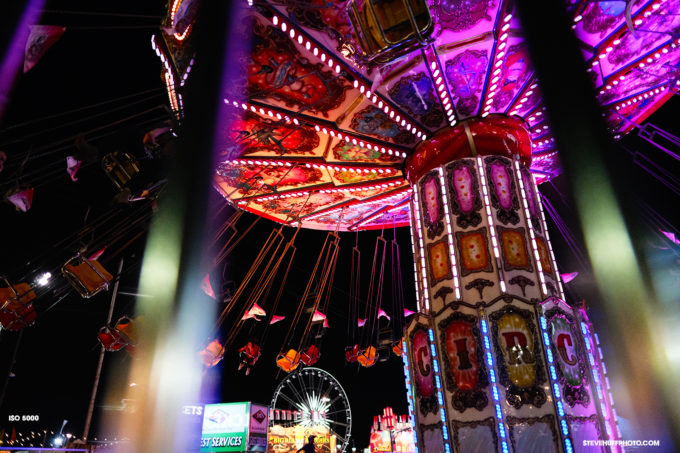 The Fuji X-T3 also has a class and style that most other cameras today do not have. The beauty of the design is 2nd only to Leica but both share a love of vintage retro style. I have always adored this as I prefer external controls dials for things such as EV comp, ISO, shutter speed, drive mode, and so on. This Fuji has those controls right where I want them up top as well as behind with the nice large LCD and joystick which comes in handy. By comparison, a Sony a7III (and I am being honest with MY feelings here) is sort of ugly in comparison, though it does offer a better grip than the Fuji which will be what matters to some of you. Even so, one can add a grip to the Fuji without going to the full battery grip and bingo, no more lack of grip issues. (though this grip will cost you $130).
I have shot with so many cameras, and as I have said for years I am not a corporate website, and I do not pimp out all models just to sell sell sell. I only review and write about what excites me, what gets my blood pumping and what I would buy for myself even though this creates much less income for me (via links and affiliate sales). If I dislike a camera, or have no use for it, I do not review it. That is what is nice about what I do. I am a one man show here, always have been and always will be. No pressure from camera companies, no pushing crap I will not buy for myself. Sure, many may disagree with me at times but what I hope to provide here is my experience USING the camera. To convey my feelings about it rather than talk about specs and numbers or test charts. See, there are many who do that very well, better than I ever could but I have never done that in my reviews. I just speak my mind after actually using the camera and sharing my images with said camera, or lens. I speak of the enjoyment of the camera, the usability and of course the results.
I really enjoyed using that Voigtlander 50 1.2 (see my 1st look of that lens here) on this body. While not as enjoyable as using it on my Leica SL, this X-T3 comes in at $4500 LESS than the SL and still offers a super satisfying experience. The large and clear EVF really helps here and I programmed one of my buttons for magnification so it was easy to nail focus. Also, I found using the sports mode allowed for a nice zoom crop of sorts. LOVE that feature just for getting a little closer right in camera. 
I will admit…
…this Fuji caught me by surprise. When the X-T2 came out I heard it was amazing, and I tried it for only a few moments and did like the feel and design but I knew it would have the same limitations as most APS-C vs Full Frame bodies. Low light being the most important for me. So when the X-T3 was announced I did not really write anything about it. After speaking behind the scenes with a few reviewers who did use it, and seeing their excitement for it (real excitement in private) then I knew I had to take a look.
Before I keep going here, let me list the specs of the X-T3 so we know what we are dealing with. I WILL BOLD THE PARTS THAT I FEEL ARE SPECIAL AND PRETTY KICK ASS.
THE NEW SENSOR
26.1MP APS-C X-Trans BSI CMOS 4 Sensor and X-Processor 4. Revolving around a newly developed sensor, the X-T3 features an APS-C-format 26.1MP X-Trans CMOS 4 sensor, which has a back-illuminated design to afford smooth tonal rendering, improved low-light performance, and a low native ISO 160 setting. As an X-Trans sensor, it still utilizes the randomized pixel array, too, which provides a high degree of image quality and sharpness due to the omission of an optical low-pass filter. Versus conventional pixel patterns, the X-Trans design more closely mimics the organic nature of film in order to produce nuanced colors and tonal transitions, while also reducing moiré and aliasing.
The sensor's design also includes an expanded phase-detection autofocus system, which now has an impressive 2,160,000 points that cover nearly the entire sensor area. This AF system delivers faster, more accurate focusing performance along with low-light sensitivity down to EV -3. Complementing the imaging and focusing capabilities, an updated X-Processor 4 is also featured, and delivers faster focus response for subject tracking and also supports Face- and Eye-Detection AF when working in AF-C mode and when recording video.
The X-Processor 4 also utilizes four CPU units for faster image processing and it benefits overall performance with AF speeds as low as 0.06 sec. 0.17 sec shooting intervals, 0.045 sec shutter lag, and a 0.3 sec start-up time. Quick continuous shooting is possible, up to 11 fps with a mechanical shutter or 30 fps with an electronic shutter and a 1.25x crop, and internal UHD 4K60 video recording with 10-bit output is also supported.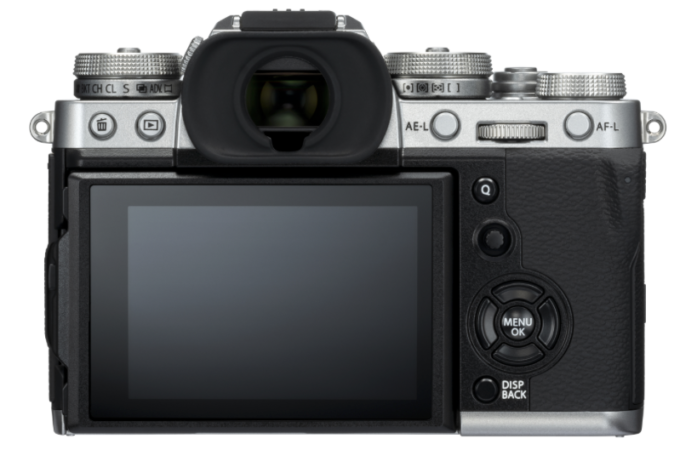 4K/60
The X-T3 offers an enticing array of video capabilities, including internal UHD 4K60p video recording at 4:2:0 10-bit, as well as 4K60p 4:2:2 10-bit via HDMI output, both at up to 400 Mb/s—and simultaneous external and internal recording is possible. DCI 4K30 and Full HD 1080p120 recording is also possible, and video files can be saved using either MPEG-4 AVC/H.264 or HEVC/H.265 compressions, and 4K. Greatly benefitting overall video performance, the speed of the quad-CPU X-Processor 4 enables fast read speeds of 17 ms when recording 4K60 video, which helps to reduce rolling shutter distortion when filming moving subjects.
In addition to the supported 10-bit color depth, the X-T3 also includes the F-Log gamma setting, which provides a flat picture for use in advanced color grading software during editing. This maximizes the potential dynamic range in difficult scenes and image adjustments can be made, as well, to highlight tone, shadow tone, color, and sharpness. When working in F-Log, an updated noise reduction algorithm is available along with 4K inter-frame noise reduction, and the minimum sensitivity has been lowered to ISO 640 to suit working in a broader range of scene types.
Also, the camera features a 3.5mm microphone jack and 3.5mm headphone jack for more advanced audio solutions.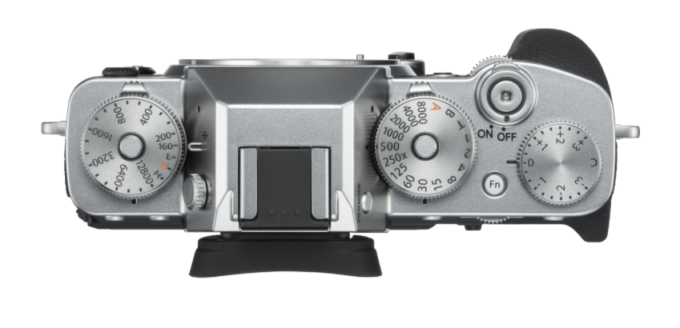 Body Design
A bright and clear means for eye-level viewing, a 3.69m-dot OLED electronic viewfinder offers a high 0.75x magnification, fast ~100 fps refresh rate, wide viewing angle, and lockable diopter adjustment. The viewfinder remains blackout free while shooting up to the top 30 fps shooting rate, and a unique Sports Finder Mode can also be employed, which highlights a 16.6MP crop area of the sensor in order to allow you to see outside of the image frame.
In addition to the EVF. a rear 3.0″ 1.04m-dot LCD touchscreen is available for intuitive live view shooting, playback and review, and settings adjustment and menu navigation. The screen has a three-way tilting design, too, to suit working from high and low angles regardless if shooting with a horizontal or vertical orientation.
Dual SD card slots allow for a more flexible and reliable means of storing imagery, and both card slots are compatible with UHS-II standards for fast transfer speeds.
The top plate incorporates a series of locking dials and levers for fast, intuitive control over exposure settings, including a shutter speed dial that offers direct shutter speed adjustment. An ISO dial is also incorporated into the shutter speed dial, for confirming the sensitivity setting without having to turn the camera on and the exposure compensation dial lets you choose +/- 3 EV in 1/3 steps while a command dial position expands the range to +/- 5 EV for further control.
Front and rear command dials integrate a push function for easier use and settings selection and six different function buttons can be assigned to control a range of settings.
A dedicated Focus Lever provides faster, more intuitive control over selecting specific focus points while shooting.
Integrated Bluetooth 4.2 low energy allows you to wirelessly share images to a mobile device or use the device to remotely control the camera.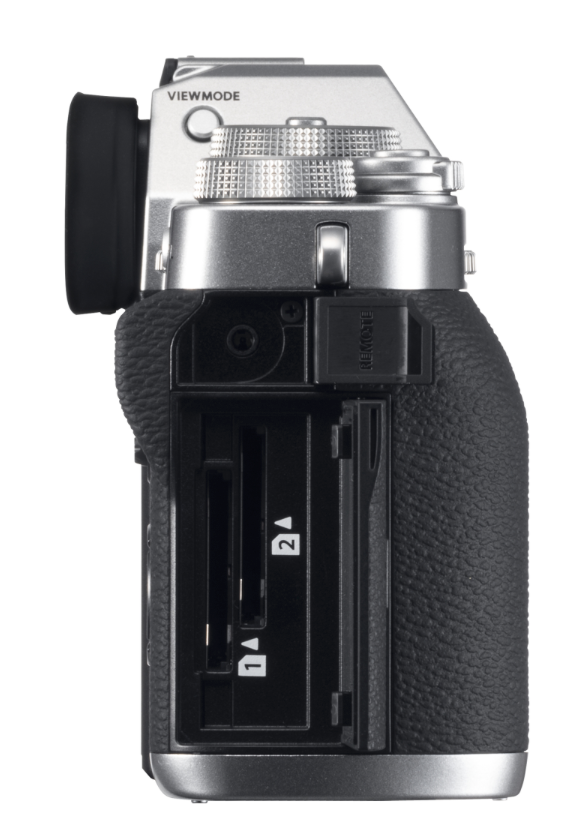 Film Simulation and Grain Effect Modes

Taking advantage of Fujifilm's vast history in traditional film-based photography, the X-T3 integrates several Film Simulation modes. These modes mimic the look and feel of some of Fujifilm's classic film types, including Eterna, which copies the look of cinematic film with understated colors and richer shadow tones; Acros, which offers smooth tones, deep blacks, and fine detail; and Classic Chrome, which is designed to deliver muted tones and a deep color reproduction, similar to that of a dated slide film. Several other effects are also available for both monochrome and color shooting. In addition to simulating specific film types, a Grain Effect mode is also available to replicate the look of old film photos with an organic textured appearance, which is especially noticeable when printing.
THE REAL DEAL
So reading these specs almost gave me goosebumps and I have been using this lovely camera for a couple of weeks now. For $1499 Fuji has packed in SO MUCH good, and as for weakness there are VERY FEW.
This camera is a true hybrid of photo and video and let me tell you, THE VIDEO rocks on this guy. Delivering quality as good as what the $2000 Sony A7III offers and with a better EVF, better LCD and just about as good (but not quite) EYE AF! Yep, this Fuji can track a face and Eyeball very well. I mean, THIS surprised the hell out of me. I always equated Fuji with BAD video, as their older cameras were awful for video. Using the kit 18-55 zoom with the X-T3 for video provides a silent experience. No lens noise, super smooth and fast face tracking and eye tracking and with so many color options to choose from, a pallet of creativity is waiting for the creator within you to exploit it.
I have shot Sony for years but I have to say, for APS-C this camera is king, there are none better in APS-C mirrorless, period. I even enjoy it more than the Sony A7III. Why? Better control, menu, color options, almost equal AF speed and more video options. It has the sports mode EVF which is very rangefinder-esque, it has a no blackout EVF option if shooting sports is your thing (Sony A9 has this at $4500) and it even has a grip battery option to boost performance even more. 
1st shot ACROS mode in camera with the 16mm f1.4. Must click it for larger. 2nd shot with the Voigtlnder 50 1.4 M lens via adapter and same with the third image.
A WEAKNESS…OR TWO.
Over the days I have been shooting this camera I have been trying to find a weakness and to be honest, it has been hard. But I found TWO.
I did find the battery life to lack, especially when compared to today's Sony or even Canon/Nikon. One would need 2-3 batteries on hand if out shooting all day but keep in mind that shooting video will use that battery up much faster than shooting photos alone. So if just shooting photos, 2 should do ya. Video? Buy three.
Also, there is no in body image stabilization, which these days should be in ALL cameras. The Fuji XH1 has it but that camera is heavier, bigger and bulkier (though I feel this X-T3 is a better image maker and has better AF) and if this X-T3 had it, then it would have been just about perfect. I mean PERFECT. If Fuji had upped the battery and added in body IS, well, there would be no reason to even look at another APS-C camera as this would be everything anyone could ever want in one body. Now, we are all aware that this never happens as camera companies always leave out at least one important thing or two. They do this as to not hurt sales of other bodies that do have these features, and also so they can come out with a successor in a year or two with that feature now inside.
Even so, even without the in body IS (we never had it in the old days with film, did we)? and even with a lower battery life than the current Sony bodies, this really takes almost nothing away from the X-T3 experience or results when using the camera, and again, a camera should be judged while IN USE. I did not miss in body IS at all, probably because I mostly have shot SONY bodies with 5 AXIS IS and honestly, the Sony 5 Axis IS kind of lacks for shooting video as the effect can barely be seen. I have gobs of shaky Sony A7RIII video when using their 5 Axis IS. So it is almost like not having it when shooting video in a Sony, which is where I like having IS anyway. So I did not miss it. Would I want it? Sure! But is it a dealbreaker? No.
LOW LIGHT IS SO MUCH BETTER IN THE X-T3!
In the past Fuji high ISO shots sort of looked mushy and not so hot. I am not talking about ISO 1600 or 3200 but rather those levels you have to dial in when you shoot in dark, cavernous conditions (which I do almost weekly). I am no stranger to ISO 10,000, 12,800 or at times even 25,600 (of which I have prints in my house from the X1D) and for the most part, APS-C cameras can not get to that territory, or at least they were not able to in the past. I am not saying this Fuji beats the Sony A7III in low light, as it doesn't…but it gets close and for me, worked well when I tested it in these situations.
I preferred to have the noise reduction set to the lowest setting. The 1st image below had it set to the out of the box setting which is 0. I later set it to -3. 
More images below, all in VERY low light and higher ISO. Testing ISO should be done in a real world way, in LOW LIGHT. Some test ISO with studio lights, which is not a good test of ISO capabilities as when the lights get low (when you are likely to crank up ISO) the performance is much different. Below are shots all taken in an ISO range of 5,000 to 10,000. All JPEG. You can click them for a much larger view. 
THE FUJI IS A JPEG MASTER
I shot this camera, for now, in RAW+JPEG which is how I shoot all cameras. What you see here though are all JPEG's and to me this is important. If a camera can put out a nice looking JPEG, that means that many of us, hobbyists, enthusiasts, or just those who love taking photos can get great results out of camera without any editing skills required. While pros and those who are making large prints should shoot RAW not everyone needs to. See just like to get out, shoot and then review their photos and share them with friends and family as quickly as they can. Not all cameras are good JPEG cameras but the Fuji cameras has always been strong in this area even going way way back to the S2 pro that I adored back in the day.
Yep, I LOVED my Fuji S2 and S5 pro cameras and back then they were the only game in town for extended dynamic range shooting. Slow, clunky and with all of the limitations we had in the early days of digital, those S cameras from Fuji were really great in the IQ department. We loved them back then for their color which is why many today shoot Fuji. See my Fuji S5 Pro flashback article with photos, HERE. 
But Dynamic Range today is a whole new beast compared to what it was many years ago. Today we have cameras that have such a great DR we never really have to worry about highlights or shadows too much. Todays cameras make it easy for anyone to nail a nice shot, even in harsh light.
The Fuji X-T3 is no slouch in the DR department with a reported 11+ stops of DR this little APS-C powerhouse delivers the goods in challenging light conditions. Yep, the camera still offers its 100,200 and 400 DR modes for JPEGS and they work well.
Even with JPEGS it will be hard to blow highlights with this new sensor from Fuji. Click on the images below and notice you can still see detail in the highlights and shadows. This offers a realistic pleasing look to the images, that are ever harsh. All shot with the 16mm 1.4 which is a lens I would buy if I bought the X-T3. It's a 24mm equivalent in field of view and 24mm has been a lens I have been using a lot lately. It does IMO rank up there with the new Sony 24 1.4 and Canon 24 1.4 II and while it is really a 16mm, for a 24mm FOV it will be a challenge to do better than this lens offers. I have not even begun to exploit what this lens can offer. 
As you can see, so far I am really enjoying this X-T3 and I will tell you now that for me, this is the best Fuji body ever. Bests ever Fuji I have tried, tested, used, etc and in ALL areas (and again, many I did not care for, hence, no review of those bodies). From feel, design, control, menu, EVF size and clarity, LCD touchscreen, dynamic range, audio focus speed and accuracy, AF face tracking with EYE AF, VIDEO shooting and well, overall IQ.
Yes, that is high praise coming from a guy who many call a "Fuji Hater". Lol.
To be clear, I am not a hater or fanboy or ANY brand. I call it like I see it, and review cameras based on my own personal use. What I like or dislike may be different from what you like but what you have always read on these pages for the last 11 years now (yes, just about to hit 11) is a guy who has a passion for photography, gets to shoot what he loves and can use almost any camera available or made today. When I love or really enjoy a camera I will write about it here. When I dislike a camera, it will not even get mentioned or reviewed (normally). I own mirrorless cameras, and a DSLR or two. I use what works for my needs and yes, even wants.
The new WAVE OF MIRRORLESS IS ON THE WAY
Yes indeed, this year and next will bring a wave of new mirrorless cameras and some are already here while some will be here soon.
The Canon EOS R arrived to many jeers, and criticisms (for good reason) as well as some praise as did the Nikon Z. Coming soon are mirrorless cameras from Zeiss, and even a couple of others who have yet to make an announcement (wink wink). But right now, right here, we have the BEST APS-C camera I have ever shot with or used in the Fuji X-T3. This camera does it all, and does it well. I have had no issues with the camera at all. None. In fact, it has been nothing but a joy to shoot and as I got used to the controls, shooting was vert quick and natural, which is how a camera should perform.
Seeing that I have been a full frame guy for a long time now and have enjoyed using cameras like the Leica M, Leica SL, Hasselblad X1D, Sony A9 and A7RIII how does the Fuji X-T3 stack up against those?
Well, it beats them in some areas and loses in others but at the end of the day none of that should really matter. All that really matters is Fuji created one hell of a camera here, and it performs at a higher level than any APS-C model I have ever shot with, exceeding full frame models from other manufactures that were released just 2 years ago. While it does not offers the massive shallow DOF of full frame, it can get close with these new breed of lenses being created today. Lenses like the 16 1.4, 56 1.2 and others offer plenty of that shallow DOF look some of us crave but at the same time deliver a nice sharp image that pops at the same time.
Having extended dynamic range is awesome as well. Sure, we can get a Canon EOSR and kit zoom for $3400 or a Nikon Z with kit lens for a whopping $4000 but if I were you, and full frame was not a mandatory need, I would take a serous look at the Fuji X-T3 with it's own 18-55 Kit Zoom for $1899. It may surprise you as it did me. It really only lacks to full frame in extreme high ISO (10000 to 25k) and that extra ounce of shallow Depth of Field which is the key signature of full frame.
BUT YET, FULL FRAME DOES OFFER MORE AND ALSO COSTS MORE…
I will say this as well. With full frame I do see a richer file, and with my Canon 1dXII for example, a MUCH more expensive camera I see amazing depth and color and detail, so yes, for me full frame still wins by a nose. A few samples from my 1dXII with 50 1.2 are below just so you can see the vibe of full frame:
From my Canon 1dXII with 50 1.2 just to show full frame files shot around the same time as these Fuji shots. Click 'em for larger.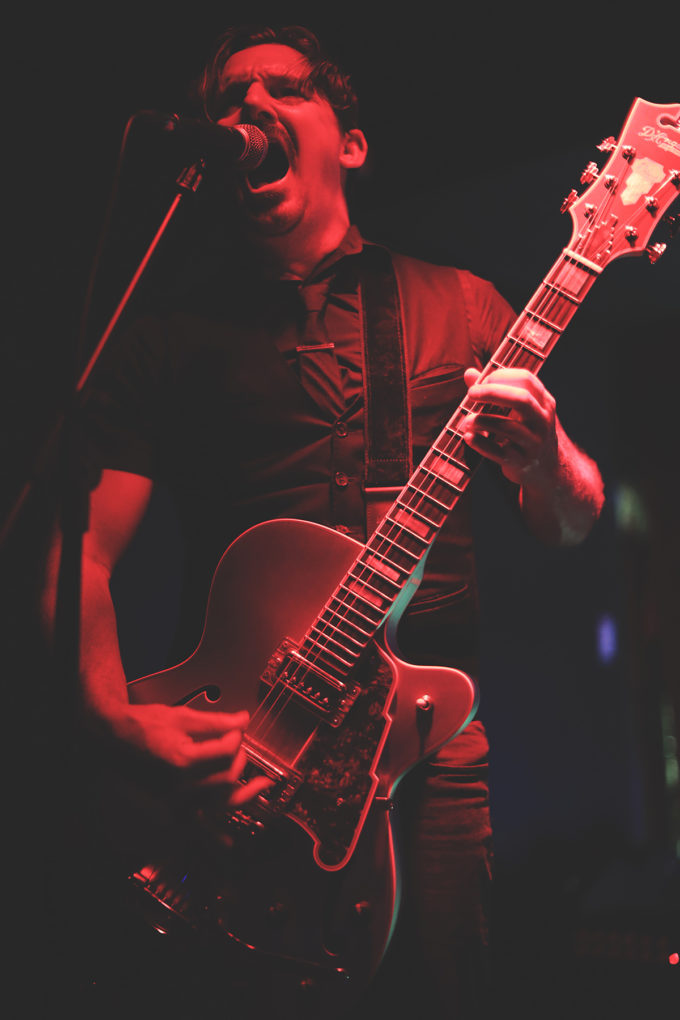 So yes, Full frame offers a different look. Keep in mind the camera and lens combo above from Canon cost me $6800. The Fuji, again, much less and offers tremendous IQ and features. I do not want to turn this into a full frame vs APS-C argument as that has been argued to death but I do get emails from time to time asking me about this. So hence, these images above from a full frame camera.
MANUAL FOCUS IMPLEMENTATION
Shooting the X-T3 with a manual lens such as the Voigtlander 50 1.2 was a treat due to the options Fuji offers with the camera. I chose to use the "Digital Microprism" and all I can say is it was a joy to use and provided me with an amazing, almost old school manual focus experience. No other camera offers anything like this and I feel Fuji is giving us options here. Why use just something like peaking that is flawed when you can use modes that really help you nail the focus? I am impressed here.
FUJI VS OTHERS?
Some will wonder which camera they should buy right now. All I can give you is my opinion and what I would do. Today we have a slew of options in mirrorless and camera companies have been forced (By Sony) to go all in with their own mirrorless systems. I will say that if you are looking for an APS-C mirrorless camera body, for me, there really is none better than the X-t3 from Fuji. At least I can not think of one. It really is a serious photographic tool that clicks most of the right boxes for me and my needs. Beautiful design, fantastic controls, fast AF to the edges of the sensor, wonderful video and video AF, speed, a nice big EVF,  much improved low light over previous models and all the DR one may ever need. I guess you could ask, "What is there NOT to like"
It really only lacks in body IS and lower than I would have wanted battery life. But as I stated above, none of these are deal breakers. Also I would have preferred a flip out articulating LCD but again, not a deal breaker for me. The Fuji XH1 has IBIS, and is a larger bulkier "blockhead" camera. I reviewed it a while back and the X-T3, for me, offers nicer IQ, better low light and faster better AF over it's larger brother. In fact, this should be the Fuji flagship as far as I am concerned.
I happen to also own a Canon 6DII and will state that the Fuji does beat it in nearly all areas. Size, design, AF speed and is competitive in ISO and IQ. I bought the 6DII as a companion for video to my 1dXII and I feel the 6D is not up to par in the IQ dept when compared to the 1dXII or even the Fuji. By comparison, the Canon 6DII, at roughly the same cost, feels large, clunky and well, not nearly as enjoyable as the X-T3. So I would take a X-T3 over a 6DII any day.
How about the Sony A7III which is their "basic" model at $2000. The Fuji has a better EVF, LCD and better controls. The Sony has a better feel due to the grip but the Fuji wins in control and in use. The enjoyment factor from the Fuji is at a 9 where the Sony is a 7. Low light goes to the full frame Sony but color options and style go to the Fuji. For video, I say the Fuji wins which is a shocking thing to say, but the Fuji offers 4k/60 and all of the options you could ask for including 120 FPS AND bitrates up to 400MBPS. The video on the X-T3 is among the best I have used to date when it comes to hybrid cameras. Sony will win in battery performance, by far.
So that is at tough call. But just saying the Fuji is up there with the $2000 full frame A7III  says something and shows just how nice the Fuji is.
Would I buy a Nikon Z over the Fuji? Only if I had a stash of Nikon glass. How about the EOS R? Well, I do own Canon glass so would have to think about that one but the Fuji kicks the EOS R to the curb for video specs if you are a 4K shooter. The EOS R does have some interesting things about it for my tastes but to be honest, have yet to try one. Soon I will.
At the end of the day, just putting the APS-C and much less expensive Fuji in this class tells me that this is a serious camera and one we should take very seriously.
I say congrats to Fuji for making your best digital camera yet, it is truly a worthy camera for enthusiasts, amateurs, hobbyists and even professionals.
WHERE TO BUY THE X-T3?
You can buy a Fuji X-T3 right now at B&H Photo HERE. They sent me this body to review and I am going to have a hard time sending it back. If I can sell my 6DII it won't be going back (anyone want to buy a 6DII, as new in box for $999 If so, email me HERE)
I also HIGHLY recommend the 16 1.4 Fuji lens. I need more time to work with it but it is a GEM indeed and gives up nothing to lenses like the Canon 24 1.4 and Sony 24 1.4. CHECK OUT THOSE REVIEWS AT B&H PHOTO! 
You can also buy Fuji from site sponsors PopFlash.com and CameraQuest.com 
---
---
PLEASE! I NEED YOUR HELP TO KEEP THIS WEBSITE RUNNING, IT IS SO EASY AND FREEE for you to HELP OUT!
Hello to all! For the past 10+ years I have been running this website and it has grown to beyond my wildest dreams. Running this site costs quite a bit of cash every single month and on top of that, I work full-time 60+ hours a week on it each and every single day of the week (I receive 100-300 emails a DAY) and am only a one man operation. Because of this, I could use YOUR help to cover my costs for this free information that is provided on a daily basis. 
To help out it is simple, and no, I am not asking you for a penny!!
If you ever decide to make a purchase from B&H Photo or Amazon
, for ANYTHING, even diapers..you can help me without spending a penny to do so. If you use my links to make your purchase (when you click a link here and it takes you to B&H or Amazon, that is using my links as once there you can buy anything and I will get a teeny small credit) you will in turn be helping this site to keep on going and keep on growing.
Not only do I spend money on fast hosting but I also spend it on cameras to buy to review, lenses to review, bags to review, gas and travel, and a slew of other things. You would be amazed at what it costs me just to maintain this website, in money and time (200 hours per month, and about $3000 per month).
So all I ask is that if you find the free info on this website useful AND you ever need to make a purchase at B&H Photo or Amazon, just use the links below. You can even bookmark the Amazon link (not the B&H) and use it anytime you buy something. It costs you nothing extra but will provide me and this site with a dollar or two to keep on trucking along.
AMAZON LINK (you can bookmark this one)
B&H PHOTO LINK – (not bookmark able) Can also use my search bar on the right side or links within reviews, anytime.
Outside of the USA? Use my worldwide Amazon links HERE!
You can also follow me on Facebook, Twitter, or YouTube. 😉
One other way to help is by donation. If you want to donate to this site, any amount you choose, even $5, you can do so using the paypal link HERE and enter in your donation amount. All donations help to keep this site going and growing!
 I do not charge any member fees nor do I (nor will I ever) charge for reviews, so your donations go a long way to keeping this site loaded with useful content. If you choose to help out, I thank you from the bottom of my heart.