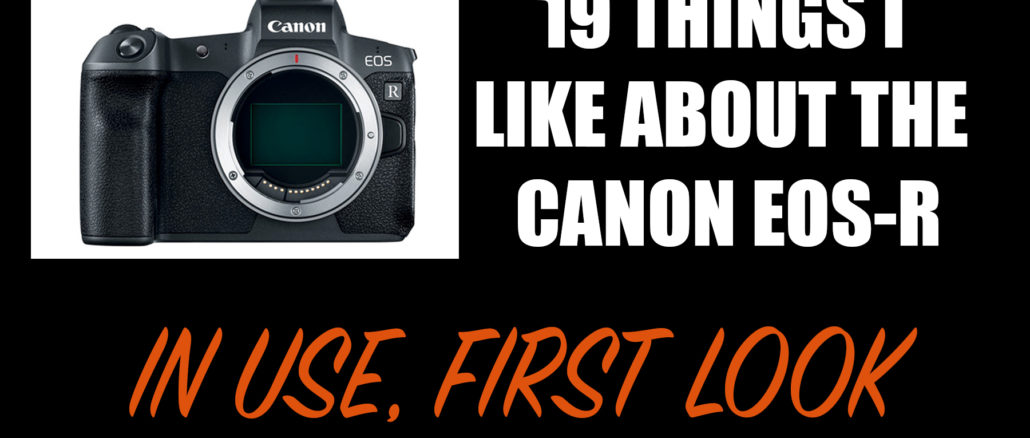 Canon EOS-R is HERE. Nineteen Things I Like. Five I Don't.
By Steve Huff
Canon EOS-R NOW SHIPPING  – B&H Photo – Amazon
No, I did not go to Hawaii to test the Canon EOS-R a while back. I waited and pre ordered and paid for my own EOS R with the new 24-105 f/4L. Even when I made the pre-order I assumed I would sell it after I reviewed it. With so many lukewarm reviews on this camera, I was still intrigued for a few reasons. For starters, I own a 1dxII (and just sold off a 6DII). I own and enjoy a Canon 16-35L, 24 1.4L and 50 1.2 L (old version). I love these lenses and the "Canon Look" which really boils down to their color science. Always have really. It's just that the DSLR is not my preferred choice in a daily driver kind of camera.
EOS-R and new 24-105 f/4 L RF – Click it for larger! Fabulous color.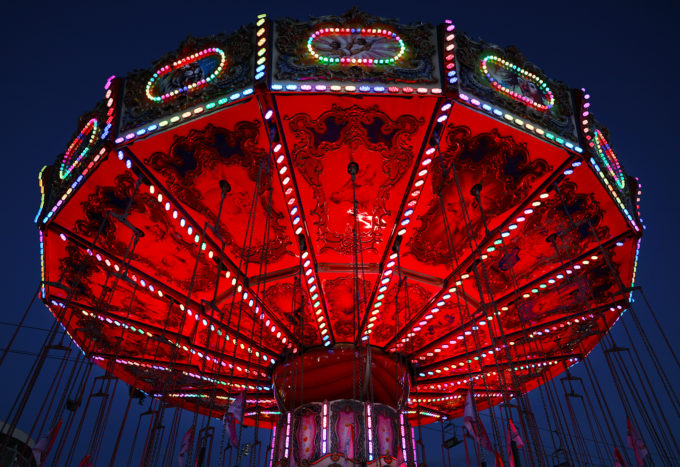 The reason I have NOT been shooting Canon for the last several years is because they really did not have a good solid mirrorless option or system. While I think the 1dxII is an all out amazing camera, I use it mainly for video. Even so, when I shoot photos with it I am always blown away and it shows me what a real pro body feels and shoots like (amazing). I rarely shoot it though due to size and weight. It's a beast so it's not my every day photo camera. I do pull it out for photos occasionally though. 
I have shot with the Canon M50, M6 and to me they are great little starter systems but leave a lot to be desired for someone like me, who has been spoiled by speed, build, IQ and full frame sensors. When the EOS R was announced, I was a bit let down due to the things like single card slot, no in body IS and the cropped 4K. I even wrote an article here telling everyone to wait for a better body from Canon!
The "old" Canon 50 1.2L using the adapter offers precise, fast AF with this lens. GONE are back or front focus issues. You will always get perfect focus.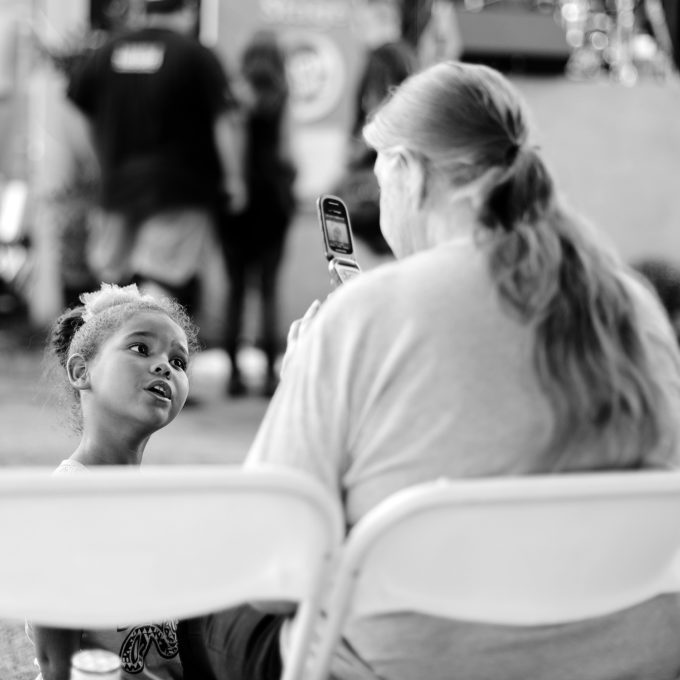 I mean, for some, those are deal breakers. For me, not so much. So I decided to order one so I could give it a go, and also let you know what I think of it, in real world use.
BTW, this is not a review, just some thoughts after only 2 days of use. I will have a more thorough review and video for this camera soon.
TWO DAYS IN…
After two days of shooting this camera I can say that I am not let down, at all. But I do not shoot 4K video, I am not one who needs 5 Axis IS (do not have it in my Leica SL, Hasselblad X1d, Canon 1dXII or most cameras I shoot these days and I do not miss it) and I have gotten by with a single card slot forever. With that said, I do think Canon should have put in dual slots and not crippled the 4K with a 1.7X crop. Yes, it is crippled due to this.
Even so, using this camera with the new 24-105L f/4 R lens is a joy, a treat. The AF is fast (faster than the 6DII was), locks on with confidence and the camera has that Canon color I have loved for so many years. Using it with the adapter (which is not included with purchase in the USA) and my EF lenses is also a treat. AF is almost as fast with my old 50 1.2 as it is on my 1dXII (but the 1dXII is an AF beast) and the same goes with my 24 and 16-35. Gone are the days of adapters meaning compromise in auto focus. I seriously can not wait for Canon to create a 1dxII level EOS-R, just without the huge size.
Click for better quality. This is at f/1.2 with the older 50 1.2 EF lens.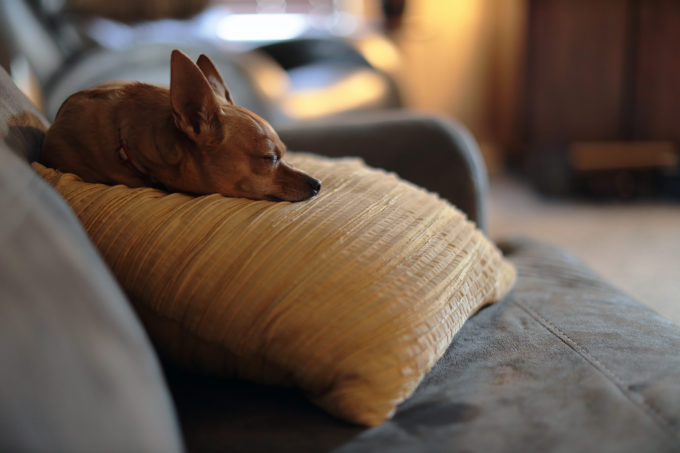 Before I go further, I will state 19 things I like about the EOSR so far. 
A: The swivel "flippy" screen,
B: The new lenses are beautiful in build, feel and weather sealed with QUIET AF motors.
C: The ergonomics for me beat Sony as do the menu system.
D: Battery life is great so far. No complaints.
E: 1080P HD video looks fantastic. No mushiness here.
F: Love the fact that I can get an adapter with a built in ND filter.
G: Touch screen LCD.
H: Super good low light AF (-5 EV with 50 1.2) and decent IQ at high ISO (still testing this)
I: Can use EF-S lenses as well with adapters, auto crops to APS-C in camera.
J: Mic and Headphone inputs
K: The Size is nice. Thinner than a 6DII, much less bulky than any DSLR. Feel GREAT.
L: EVF is 2nd best I have used next to the Leica SL EVF.
M: Dual pixel AF and face tracking is FAST, for video it is rock solid as well.
N: CRAZY customizable. I mean, it's extensive.
O: Top LCD is nice to check settings on the fly.
P: Feels better than my Sony in the hand and in use.
Q: AF points can go just about anywhere on the screen. No limitations.
R: Q Menu is awesome and touch screen works well in this menu.
S: LOVE the control ring on the new lenses. Can be programmed to suit your needs.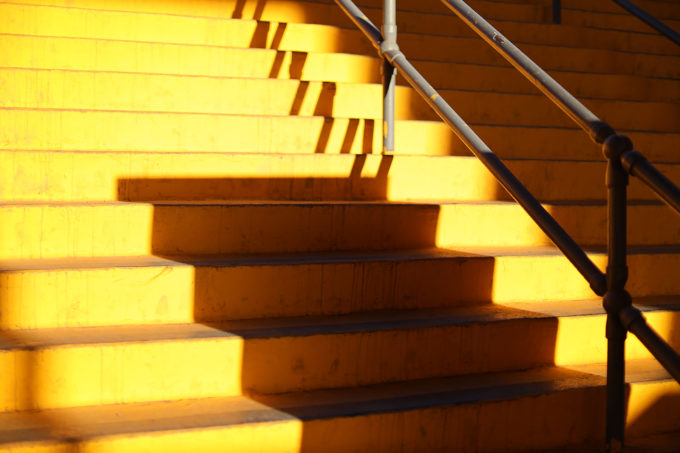 Things I would have liked to be different:
A: Should have two card slots these days, without question.
B: Should not have a 1.7 Crop for 4K video (Sony doesn't do this)
C: Touch bar thingamajig is not needed. Could have used that space for something more useful.
D: Shutter sound is kind of clunky.
E: I liked the photo/movie switching better on their DSLR's.
So 19 likes so far and only 5 dislikes. Not bad. 
In real use, the EOS R is a bit different and will take a day or so to get used to. Lots to learn here but when you do it can be customized to fit anyones needs. As for not having in body IS, well, if I can be honest here, and I will, I have always found the 5 Axis inside the Sony A7 series to be lackluster. At least for video. I have loads of shaky Sony video with 5 Axis active. I used to think it was defective in my A7RII as I never saw any benefit when shooting video. When it was the same in the A7rIII I realized that in full frame cameras it just will not be like it is in Micro 4/3 cameras.
This new 24-105L is the best "kit" lens I have ever used. Worth buying the kit to get this lens.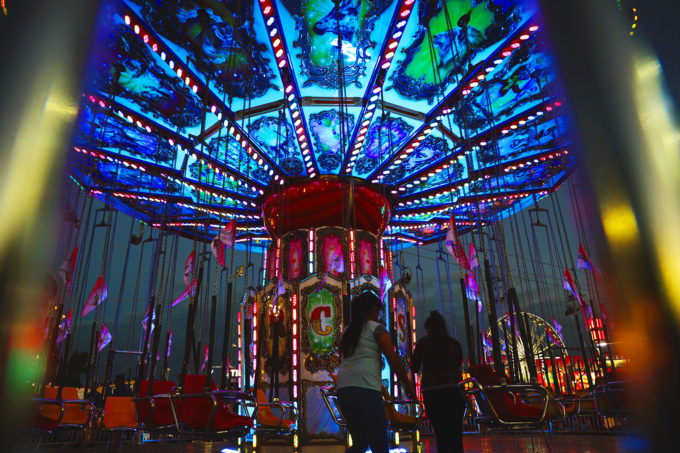 There are some out there who say in body IS can make images less sharp since the actual sensor moves. I have never seen that but NOT having it is fine with me as I do not see it as a make or break feature in any camera. The $8000 Leica M 10P doesn't have any IS ; ) Neither does the beautiful SL and that has NEVER hurt my ability to take wonderful photos with it.
The cool thing is the Canon 24-105L RF has stabilization inside the lens, and this lens is silent to AF and offers wonderful stabilizing effects. That will be a workhorse for me for video and some shooting, as yes, I am keeping this camera to replace my 6DII that I recently sold.
What I REALLY LOVE about the Canon EOS R system. 
The Lenses, and the Future. I love that Canon has announced and will soon have four killer lenses for this system. The larger mount means corner to corner sharpness and no issues with vignetting. The large mount is not really about making faster glass as some have mentioned, but more about performance of the sensor with these new lenses. The new lenses feel and look AWESOME and yes, I will have the new 50 1.2 in about 12 days. It is for me, a "system seller". It's large but from what I understand the quality is gorgeous. I will keep my old version as I love the character of it but I was able to hold the R with the new 50 and I did not find it offensively large as some did. The new 28-70 f/2 is HUGE and I will not be getting that lens but will review it and am thrilled to see it as an option as all I have spoken with who shot with it said it was INCREDIBLE, just HUGE. Either way, there is no lens made today like that one and I can not wait to give it a try. Canon has always made great glass, and it seems they are starting out with some amazing glass but even better is all of your old Canon glass will work just as well, if not better on this camera with the adapter over your Canon DSLR.
One reason I did not order the new Nikon Z7 is because I have no Nikon glass, at all. I also did not care for their starting lineup of lenses for the Z series though I bet the Nikon Z will be great for adapting Leica glass when adapters start to appear. This Canon may be as well.
I have always loved the output of Canon. Now that they have a full frame mirrorless, I am really enjoying it. Not perfect by any stretch but can one use it for great photos and video? 100% without question. As I said before, I feel the lenses may sell this system to quite a few out there. Here is my son Brandon shooting a new "mystery camera".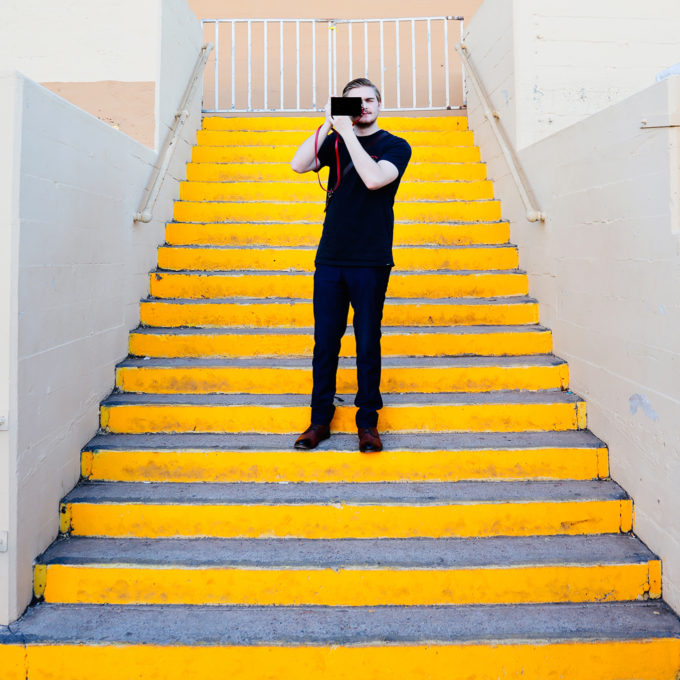 As for face detect and eye detect AF, well, it's here though the eye AF is not as polished as it is from Sony. I am one who has only used Eye AF on my Sony once or twice, for review purpose. I just am not that picky with things like that and was just talking with my son today how modern-day features are making photographers lazy. I shoot a Leica M when I want to really feel proud of my work, because it makes me work. If I nail a shot, it was me. If I miss, it was me. I would rather do the work to get a photo so I will not be using eye AF on this camera either.
So far, this Canon EOS-R is a winner, for me personally (though will not be for all). I prefer it to the Fuji I just raved about because I own Canon glass, and can use it with this camera. Because it is full frame and offers that Canon look I love and have loved for years. Because it offers unique full frame lenses like the 50 1.2 and 28-70 f/2. Because it has great ergonomics and is a joy to shoot. Because the build is great and feels solid.  I can see myself using this for all kinds of video, photo and as a true hybrid camera.
Late night, 24-105L RF, right out of camera JPEG.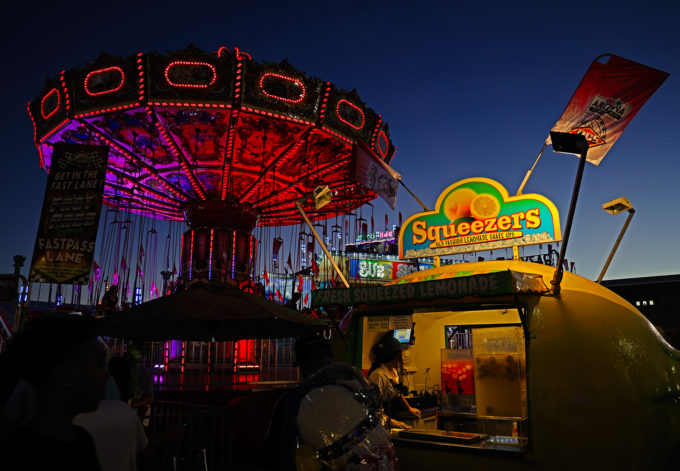 VS Sony A7III
Sony wins for 4K. Sony wins for eye AF. Sony wins in battery life. Sony wins in FPS shooting and buffer. Sony wins with in body IS. Sony wins with dual card slots. Sony wins for pixel peepers as it has a newer sensor.
Canon wins in ergonomics. Canon wins with their EVF. Canon wins in lens UNIQUENESS (50 1.2, 28-70, and all EF lenses). Canon wins in menu system. Canon wins in touch screen dept. For me, Canon wins in color. Canon wins in usability (top LCD, control).
It's neither here nor there. The Sony A7III is amazing for $2000. But even so, I prefer shooting the EOS R. I am not a speed demon shooter, I do not need 4K nor do I use EyeAF. But if you are someone who does need those features then this camera is not for you. If you need or want that 5 Axis IS, this is a no go. Go for a Sony, as they offer about every feature you can imagine.
But for me, I am enjoying the heck out of it so far though I have only had it for two days. I have yet to see any hiccups nor have I tested low light shooting or dynamic range but this should deliver 5DIV quality in that regard.
THE FUTURE OF EOS-R
There are already rumors going around that Canon will come out with a "PRO" version "R". Kind of like how Nikon has the Z6 and more fancy Z7. Like how Sony has three versions of the A7. I feel Canon will release a body in the near future that will cost more but give everyone almost all of what they wanted in this body. THEN, mixed with these new lenses..well, if Canon plays it right they will be a true challenge to Sony.
This EOS-R is the basic body from Canon, more will come. But again, the lenses are to me, more exciting than anything being put out by Sony, Sigma or others simply due to the unique offerings and the control ring which is great. (I have mine set for EV comp). Sure the new 28-70 f/2 is $3000 but a Leica 50 APO f/2 is $7000+. A Zeiss Otus is $4500 and manual focus and huge. Quality costs. 
This first EOS-R is a Gen 1 Canon mirrorless. It has a few weaknesses but that doesn't take away the fact that it can take great photos and video and will be more camera than most can even handle. These days the photo community seems to always want more and more. I am of the camp that simpler is better and while this is not a simple camera by any means, I am not missing in body IS, dual card slots or 4K (because I have no need for 4k).
If you own a stash of Canon glass and want to go mirrorless, this can be a solid option as the adapter options are fantastic. Canon has also announced firmware updates that will add some functionality, so this is always good.
I will have more about this camera as I use it more. So far, I do not regret the pre-order and have no plans to sell it after a review ; )
The Canon EOS R is shipping now and available from the recommended dealers below: