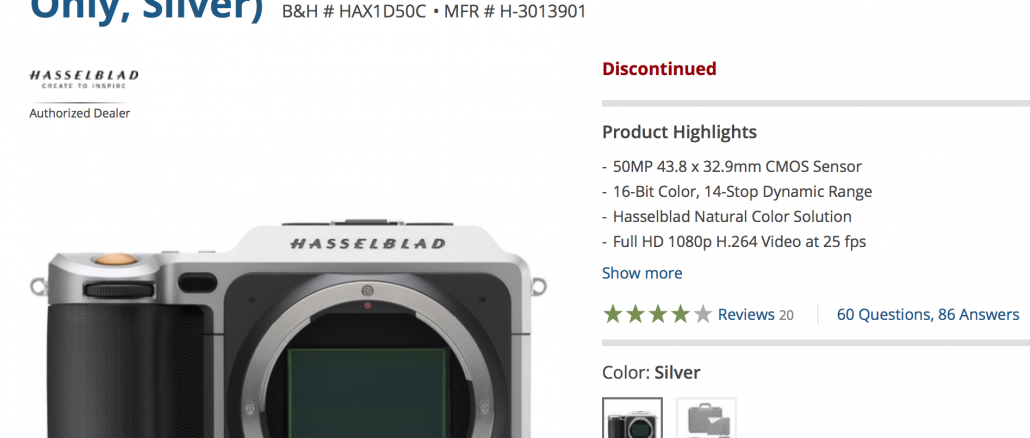 Hasselblad X1D DISCONTINUED. What does this mean?
Well, the Hasselblad X1D has been discontinued. According to B&H Photo this camera is no more. All they have left is the X1D Field Kit with 3 lenses, the 30, 45 and 90mm lenses with two batteries and a body for $16k or so. This is about a $1500 reduced price from what it used to be.
It appears that Hasselblad just dropped this body without warning or notice. We have not seen any sneak peaks from them of what is to come, and this was a surprise to me!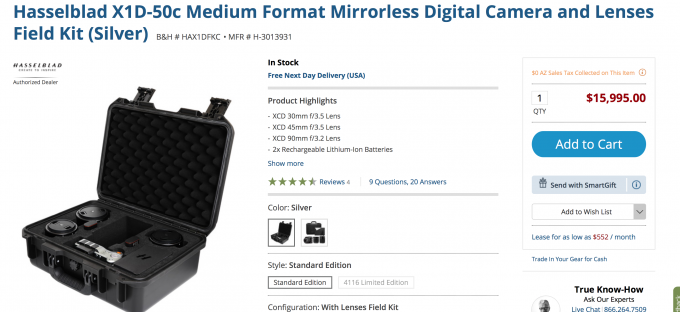 So what do you think is on the horizon for Hasselblad in this space? Will they bring out an X1D MKII or X2D? I think they will, as they have to. They now have a solid system with some beautiful lenses. My guess is they will release a pretty solid update that solves all issues many had with the X1D. I just hope they stick with the same concept. Beautiful, Simple and Quality files.
WHAT ARE YOUR THOUGHTS?