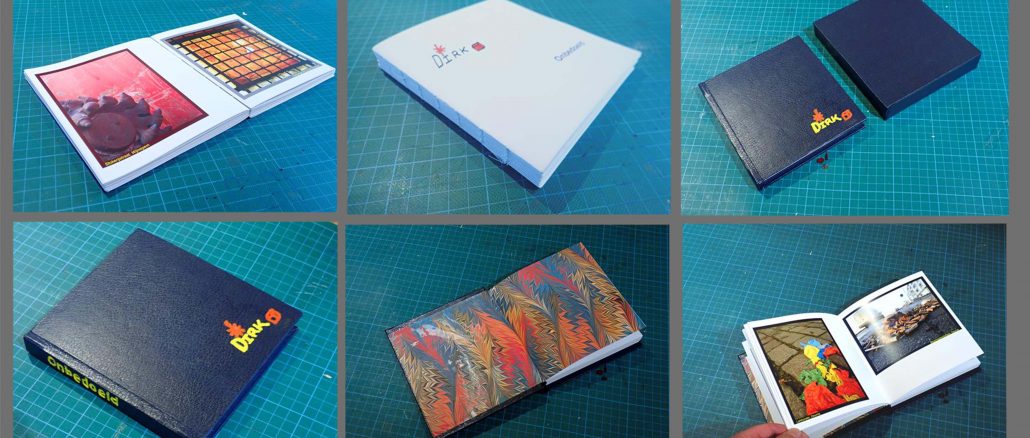 Unintended. A photo project
By Dirk Dom
I'm more and more gravitating to walkabout photographs. It started for real last Winter in Spain at the Costa Blanca with the little Olympus Tough, and here in Antwerp, Belgium, I began to take this camera on every single walk. Every now and again I took my Olympus PEN with the 75mm lens instead. Since the last five years I had shot nothing but film, it was quite a change for me, a delightful experience!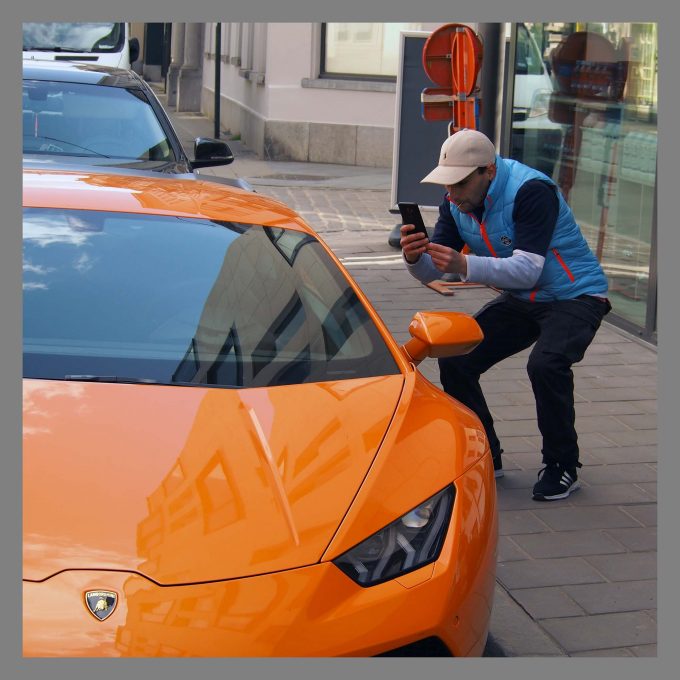 The project I got into I called "Onbedoeld", "Unintentional", as I only shot stuff which wasn't intended to be beautiful like art or architecture but things which were nice through light and composition. I kept in mind Edward Weston's saying: "Composition is merely the strongest way of seeing".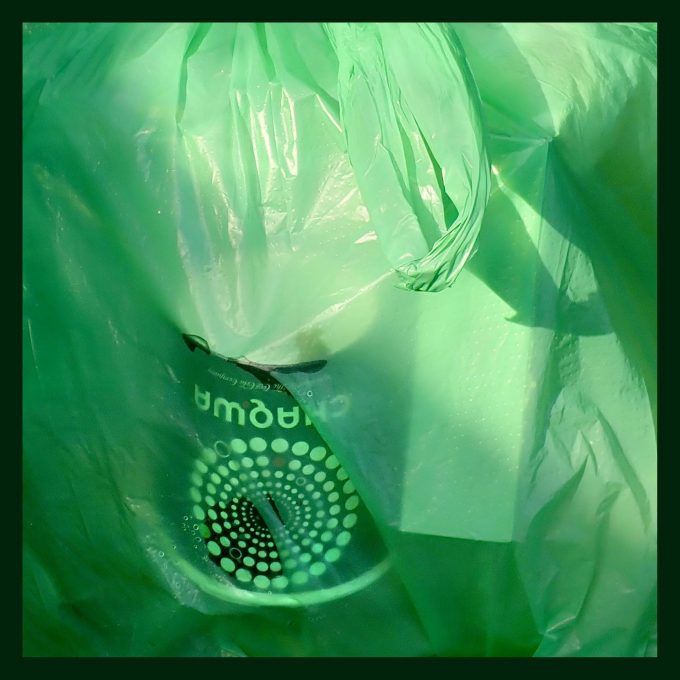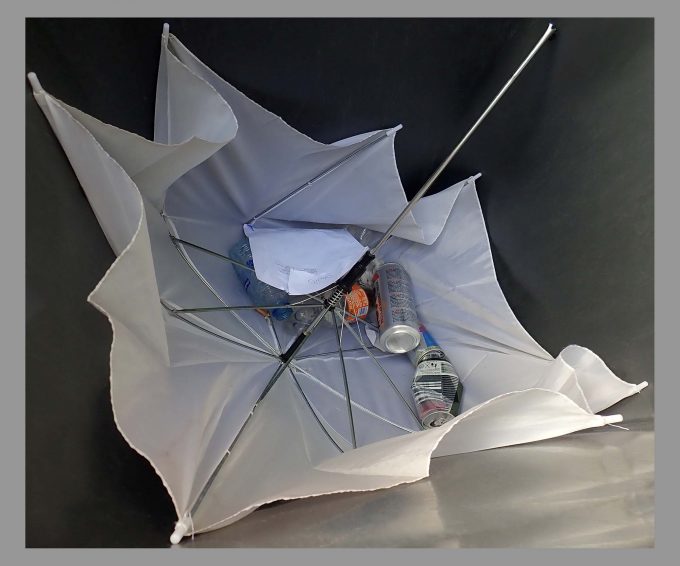 In the beginning I often came home completely exhausted with 400 shots, but that evolved into about 30 shots a walk.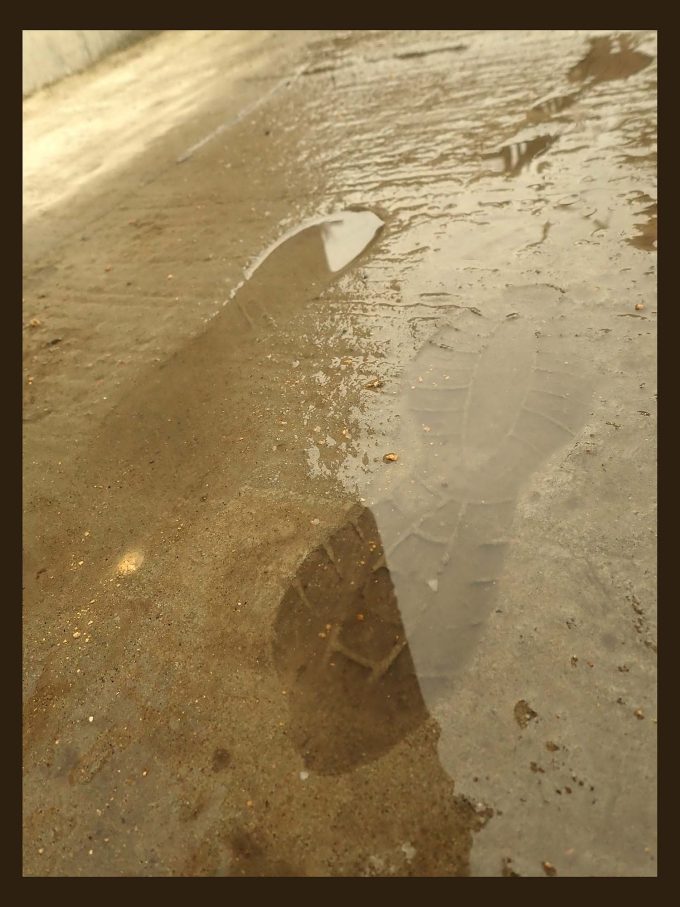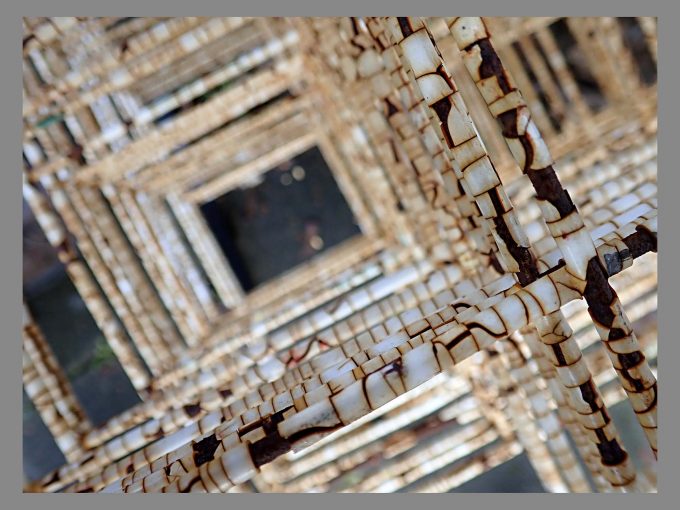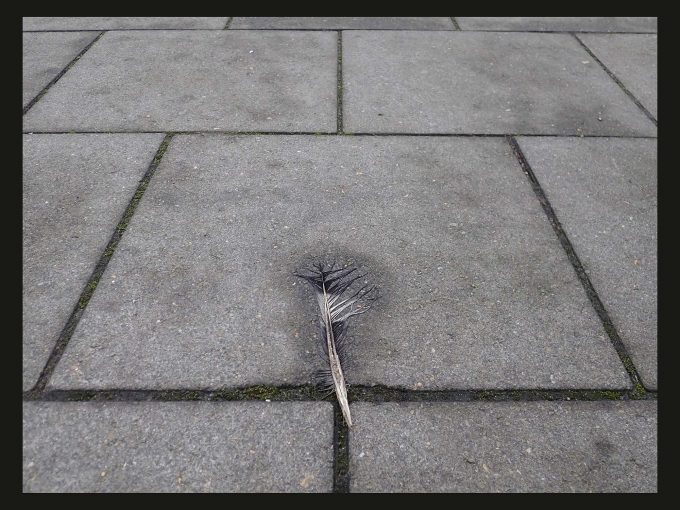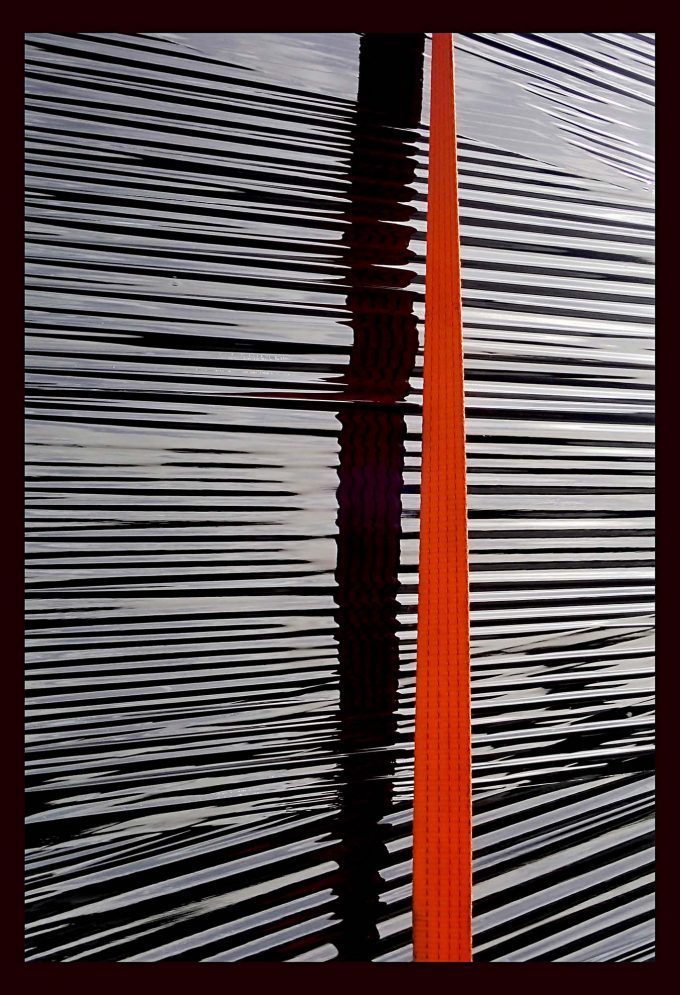 Being continuously on the road made for some really special shots. Sometimes I thought: Wish I had my Mamiya C330 or my Linhof with me! No! With those camera's I would have been there a different time or taken another itinerary or not have experimented. These little cameras are marvellous!
Like this shot: a car, in winter, half frozen, half dry. Just there the moment it was thawing out.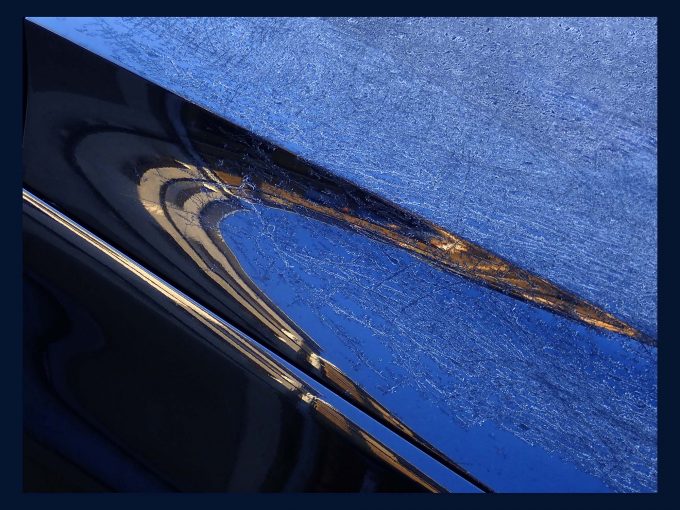 One of my experiments: A wire with minimum DOF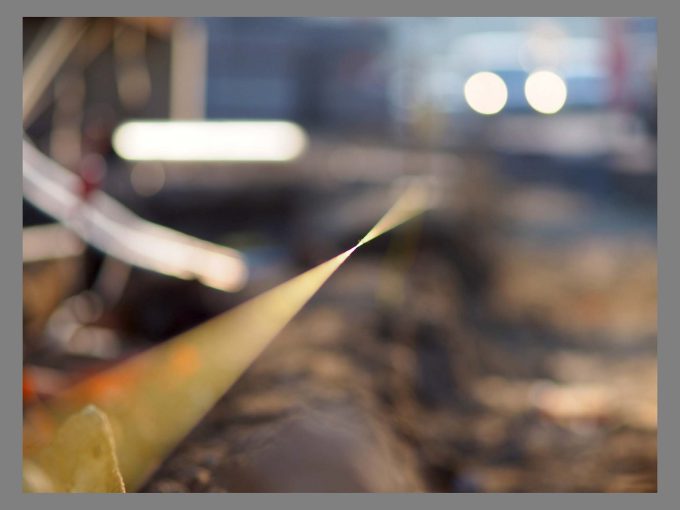 Sometimes I discovered truly fun things… Plaster came off a brick wall…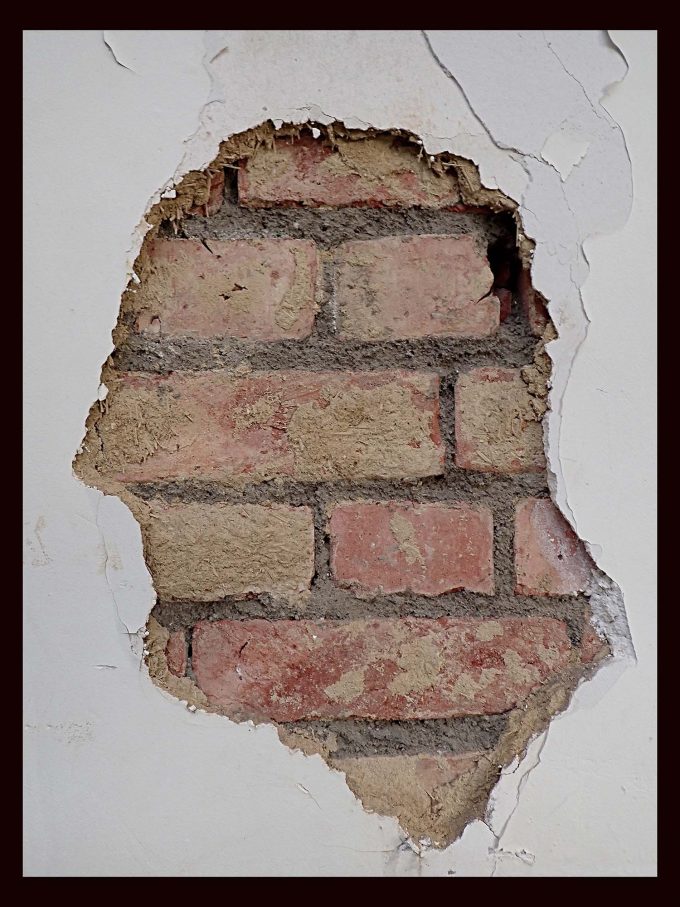 An original way of stealing a bicycle…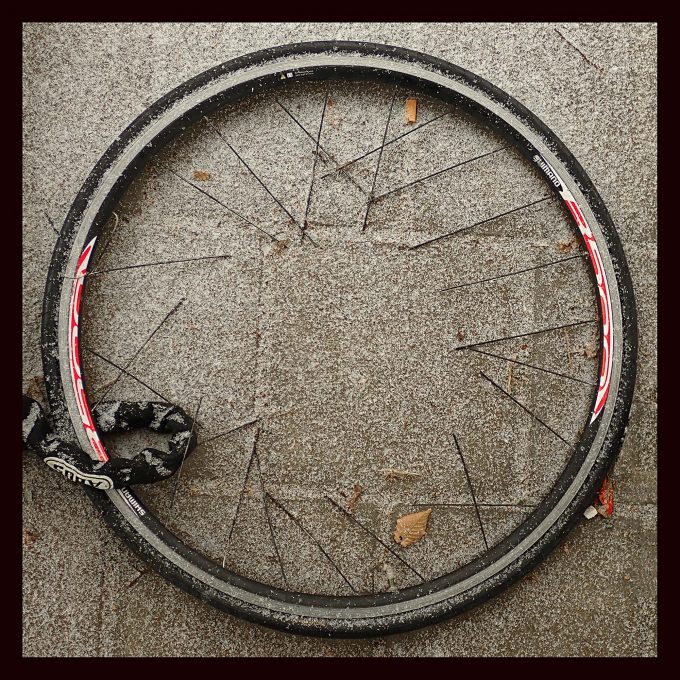 The next one was a complete surprise. I shot the little Tough and because I aimed straight into the sun and the thing has only a screen, I couldn't see anything at all. After four shots I gave up. Imagine my surprise when I came home and looked at my photographs!!!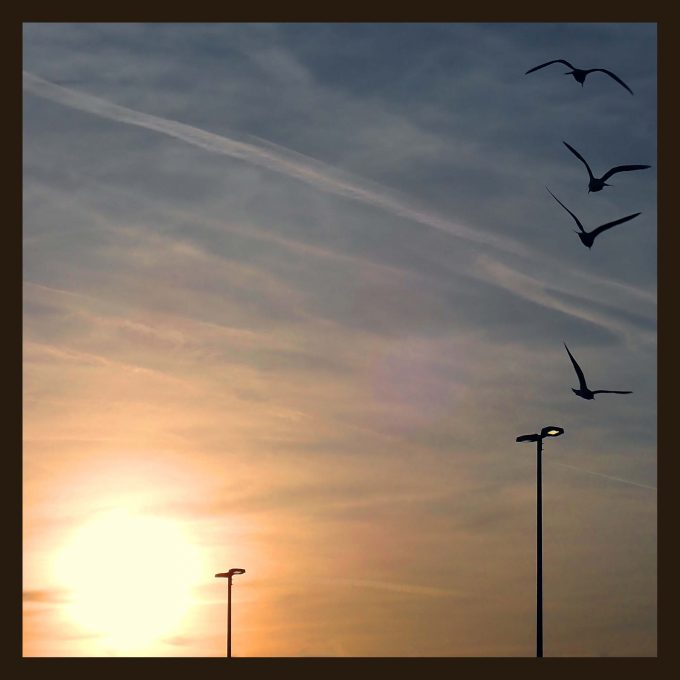 This guy was cleaning his driveway with a high pressure cleaner.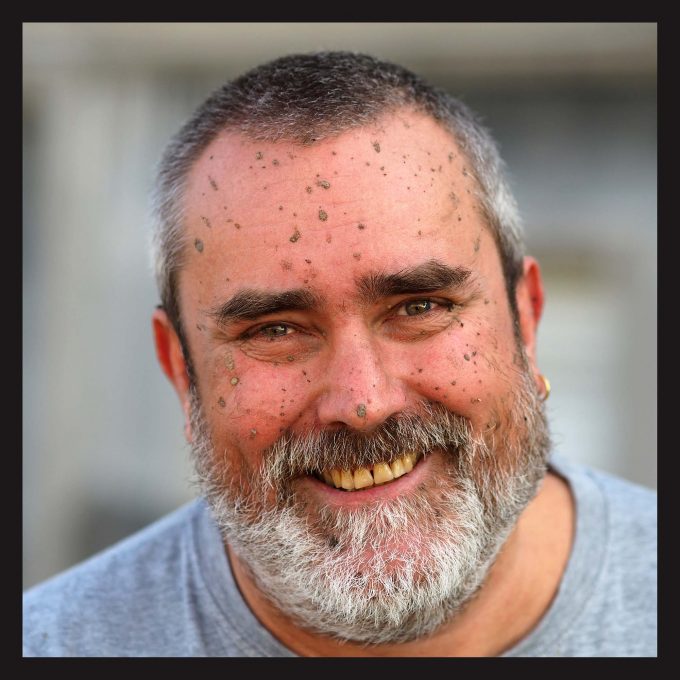 My funniest shot.
The banner on the left says: "Zorgbedrijf", "caretaking facility"!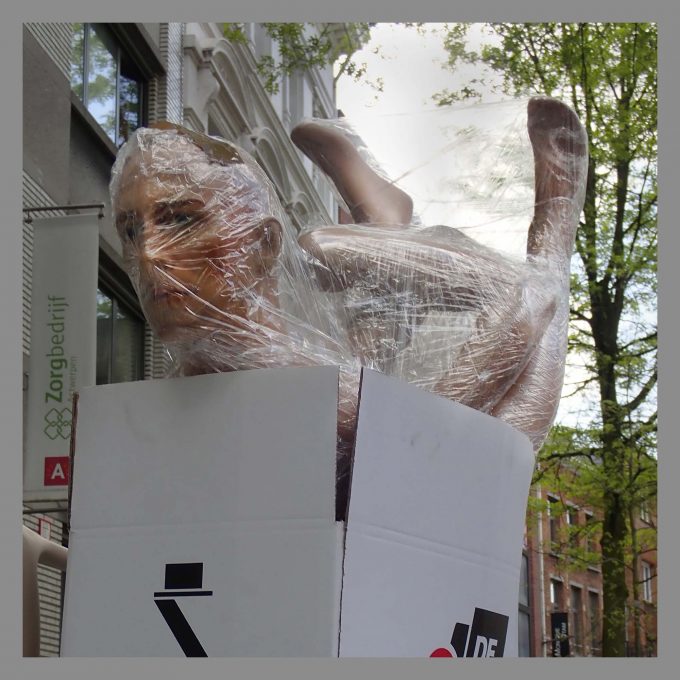 For the next shot I want back six times. Finally I nailed it with a 300mm equivalent lens which had cost me $30!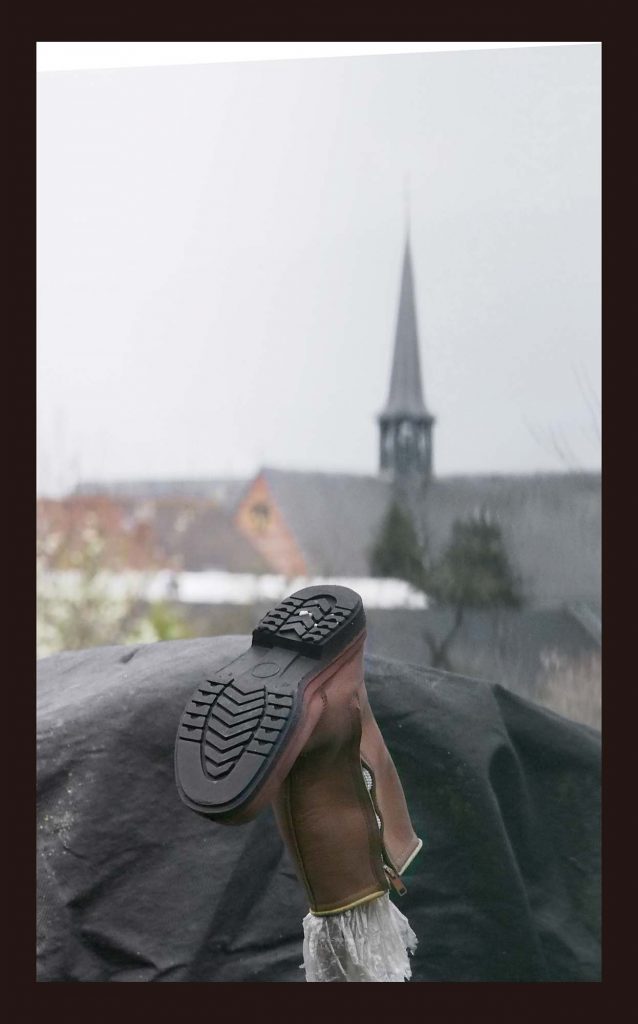 Nature entering the City…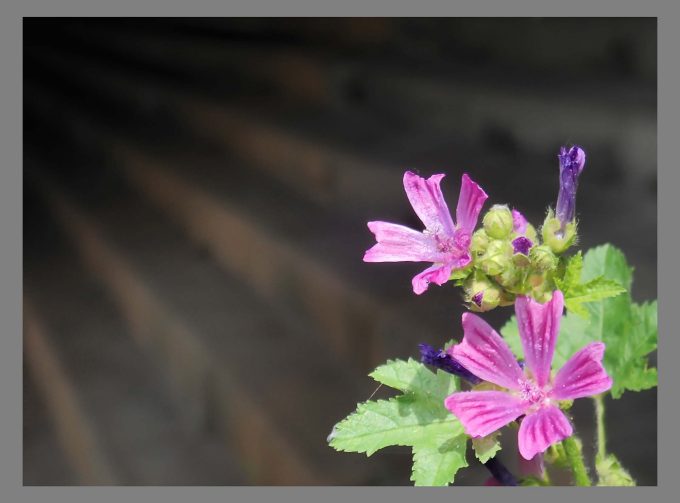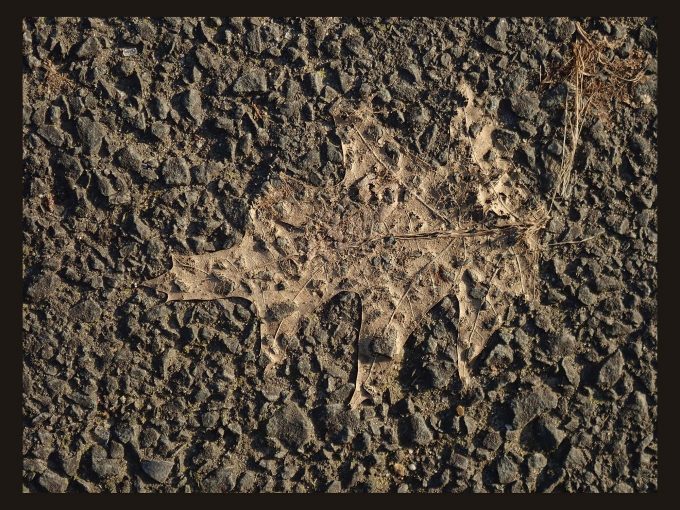 Light in winter… A few weeks later the Sun had turned and risen and the shot got impossible. Then they made a new bicycle road there and the lovely holes in the cobblestones were gone…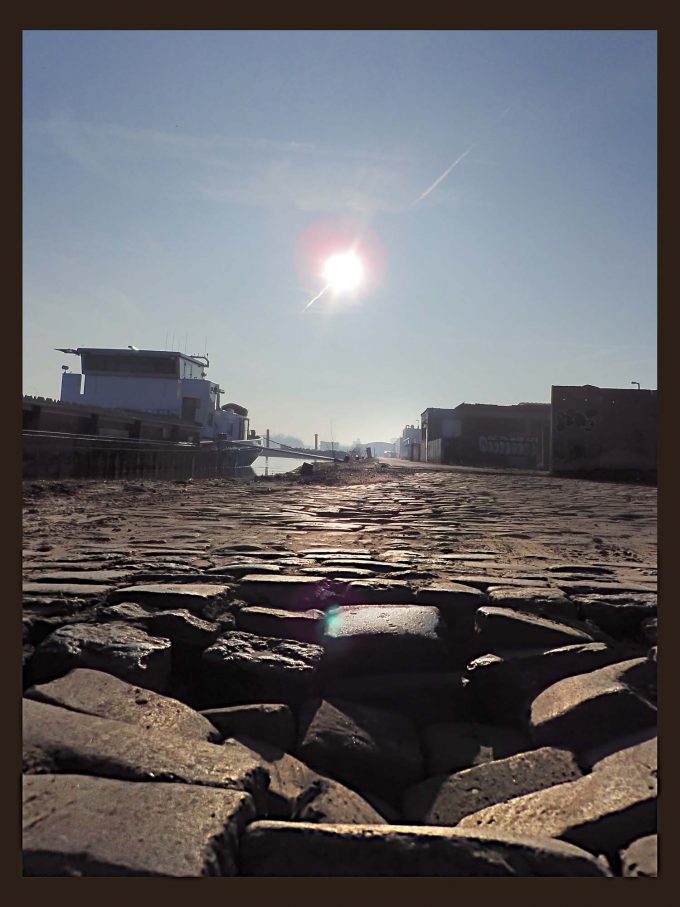 Compositions…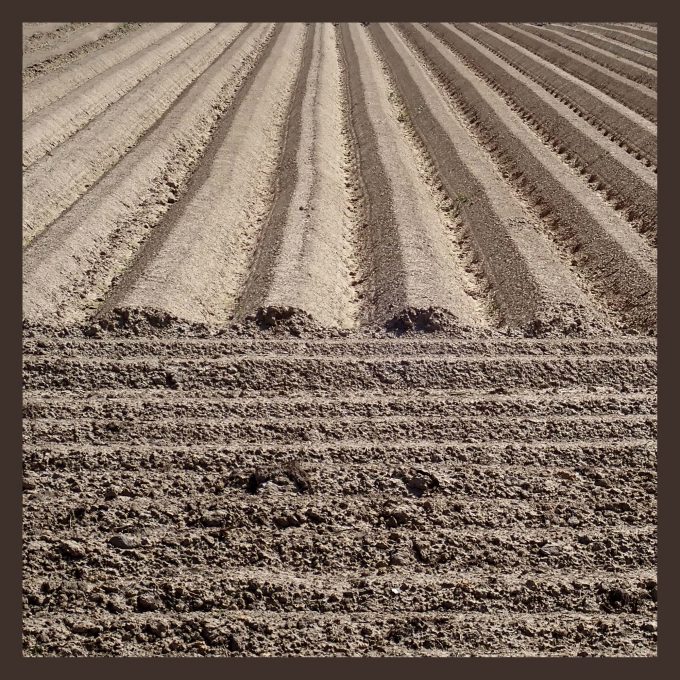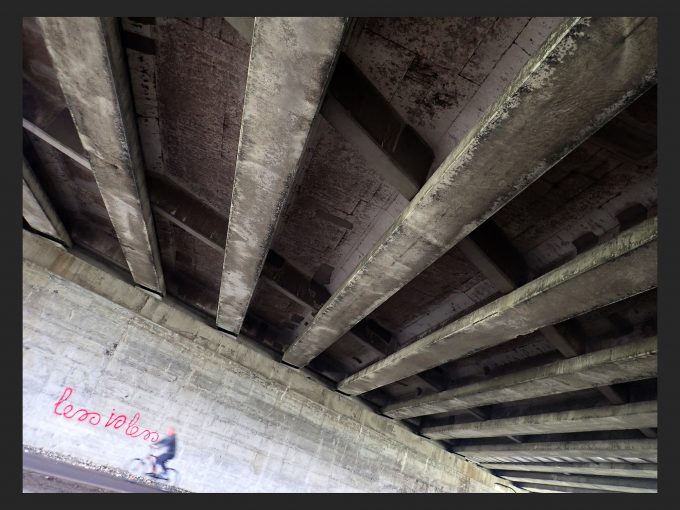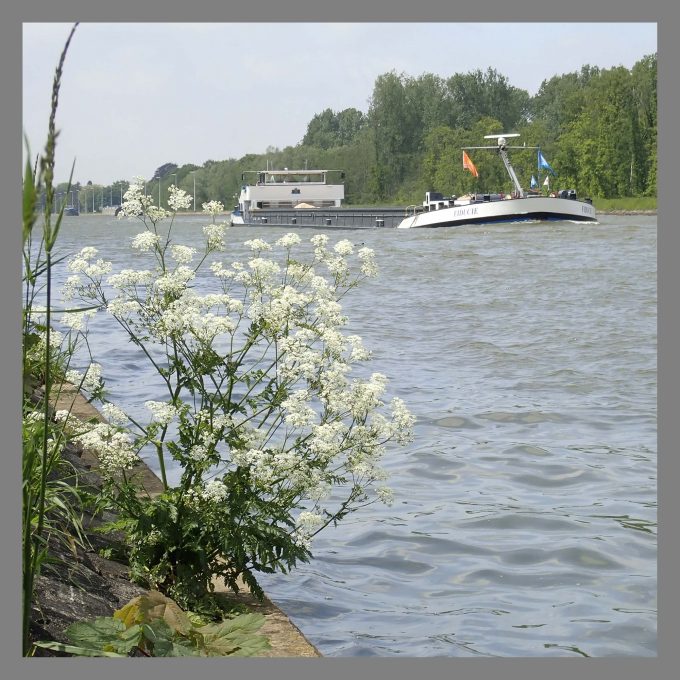 Rusty hold of a boat…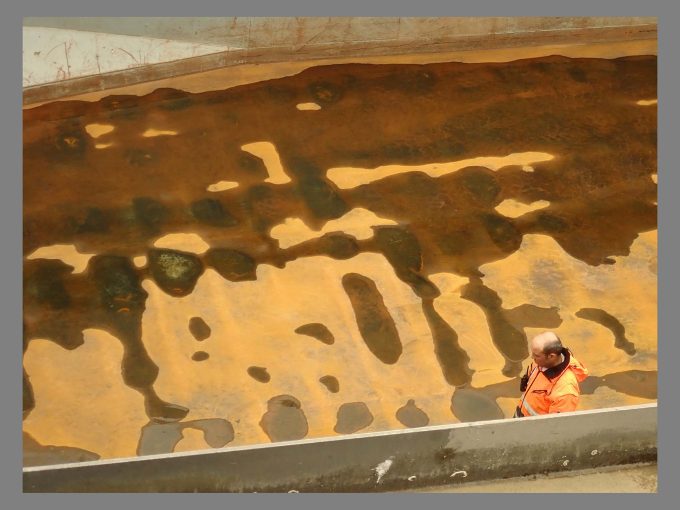 After about eight months of shooting, I selected down to 216 shots and I made a photo book of it. Did it completely myself. It's 6 by 6 inches, printed on my own color laser printer in 11 signatures, cut, sewn the tekst block, made the cover, punched the cover lettering, filled it  with acrylic paint, glued it together, made the slipcase. It's not completely perfect but I love it!!!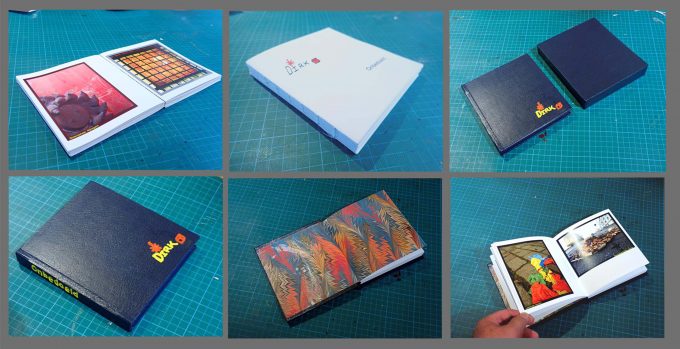 I hope this motivates you to get out there and shoot,
Bye,
Dirk.