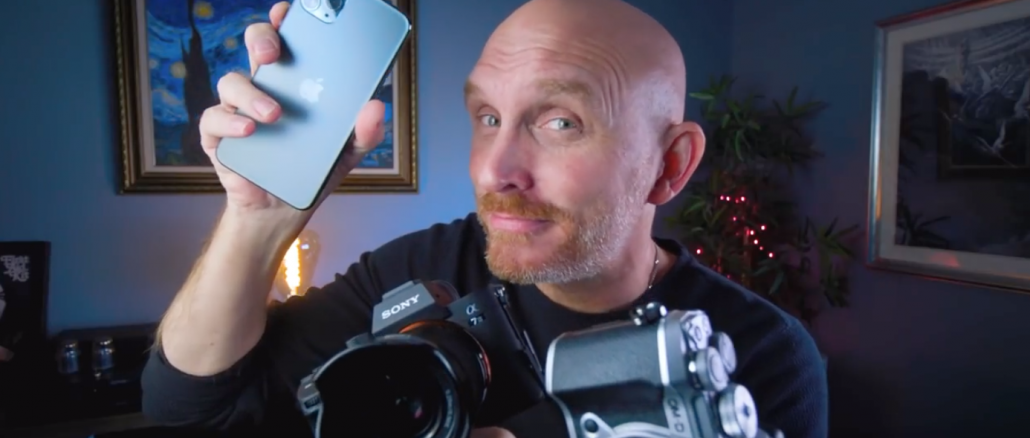 Olympus EM5 MKIII vs A7III vs iPhone 11 Pro Max (for Casual Video)
By Steve Huff
I have a new video for you guys today! For the past week or so I have still been using the new Olympus EM5 MKIII with the lovely 12mm f/2 lens (which is a perfect match for this camera in the wide-angle realm as it gives you a 24mm equivalent with f/2 light gathering) and I have been really enjoying the video performance.
Video Comparison Below!
Let me explain.
The EM5 MKIII is small, light and at the same time tough. I would not have a worry in the world about taking it out in a downpour, or on a trip to the Antarctic. Yes it has more plastic than the MKII but that doesn't bother me in the slightest. It FEELS good, and to me, that's what matters. It's easy to use, it's fun to use, it looks fantastic and it's small, fast and the lenses are as well (something that can not be said for full frame).
The EM5 MKIII is the very first micro 4/3 camera, no matter the brand, that I approve of for everyday video use. I am not talking about film making or using big manual rigs, but for the everyday person who wants usable AF for video, great out of camera color, and ease of use.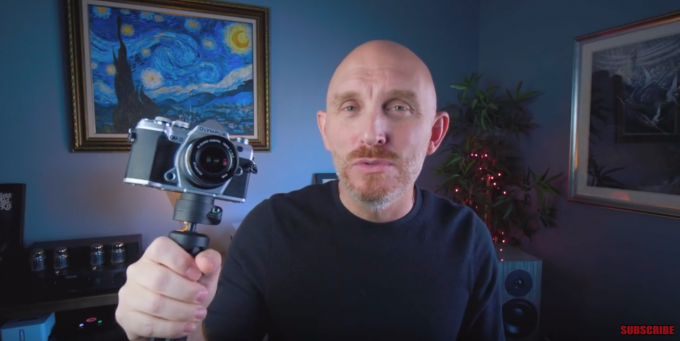 Maybe its for the person who takes images of their family, vacations, travel, or even personal projects like street photography or whatever. The everyday enthusiast who loves shooting photo and is maybe getting into video (video is HOT these days) or the person who wants a no fuss video experience.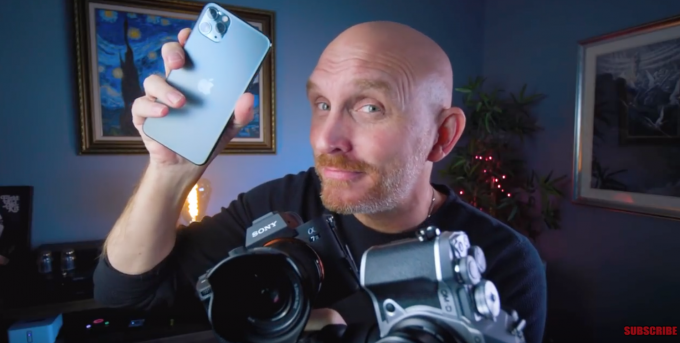 To those who do not care about 10 bit 422, to those who just want nice looking 1080 HD or even 4K with great color out of the camera and decent shallow depth of field when you want it. I will argue here that Micro 4/3, in the form of the EM5 MKIII, is a fantastic choice for this. I have been finding it does everyday video just as well as it does photos. The continuous auto focus is now much faster and if I can be honest, seems to be faster with video than the EM1 MKII that I owned for years.
If you missed my EM5 MKIII review, you can see it here for many photo samples.
But what about video? How is it next to my Sony A7III or iPhone 11 Pro Max when it comes to "point and shoot" video that looks wonderful?
If you are a casual video shooter, but want great looking video that is smooth with great color but do not want to mess with LOG recording or color grading, you have many options from Canon, Nikon, Sony, Olympus Panasonic, etc. The competitor  list is long yet the EM5 MKIII does things the others do not. 
Offers fantastic out of camera color without any fuss or hassle. NO grading needed.
Has the best 5 Axis in the business. Canon can't compete here, Sony can't compete here. Nikon can with their new Z6 and Z7 cameras as their 5 Axis is also wonderful. Footage will be smooth (see samples in video above) as it possibly can be with a physical camera shooting video.
Is smaller than the full frame competition, especially the lenses.
Swivel out LCD lets you see yourself if VLOGGING for YouTube, which again, is HUGE these days.
Will give better quality in all areas over GoPro or DJI small pocket cameras. More depth, better color, less noise.
Th 12mm f/2 lens is tiny and a perfect match for Vlogging on this camera (also not very expensive).
Some like to have more depth of field yet stay wide open with the lens for max light gathering. M 4/3 allows you to get some shallow DOF but it never overdoes it. Video will be sharp.
The continuous AF stuck on my face every time I used this for vlogging tests. Some cameras do this very well, if not better (Sony) but most do not (Panasonic).
To me the EM5III is the first Olympus camera I would be 100% happy with for casual video, youtube video, vlogging, travel video, etc. I shoot in 1080 24 FPS but I have no need for 4K when my videos are all shown on YouTube. When I do go to 4K this camera also does that, and even has cinema 4K if you do want to create something a bit more serious looking.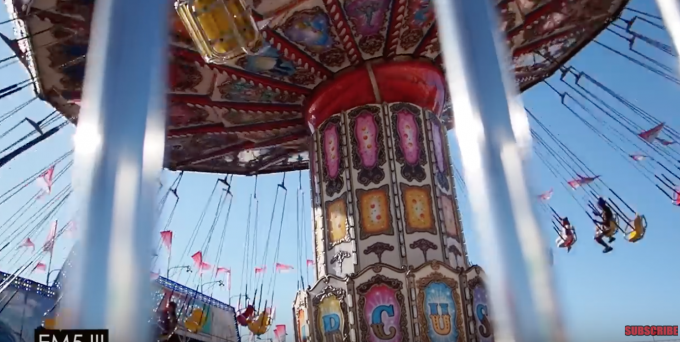 In the video above I show quick samples using the Olympus, the Sony and the iPhone 11 Pro Max. I show the 5 Axis performance of the Olympus and Sony and also what the phone offers up for IS. At the end of it all, I would choose the Olympus for casual video use as the Sony out of camera color can be quite dull and "off" in my experience.
In fact, I have tried using Sony for my video work but the color turns me off. When I shot S-LOG it was better but much more hassle to get to where I wanted to be. Canon has great color, and using the EOS-R was great but not handheld. No real effective IS in the Canon which ruled that out for me when on the go. Nikon has good 5 Axis IS but when I tested the Z6 the continuous AF for video was hit or miss, very hit or miss. I also did not prefer the Nikon skin tones out of the camera.
At the end of the day, the little Olympus EM5 MKIII did great, and is great for video use as long as you are not looking for a fully featured pro spec video monster (Panasonic S1H may do for you) that you want to set up as an all manual rig and color grade your footage. Nope, this is best for the everyday person who wants great looking video, smooth video and great color right out of the camera.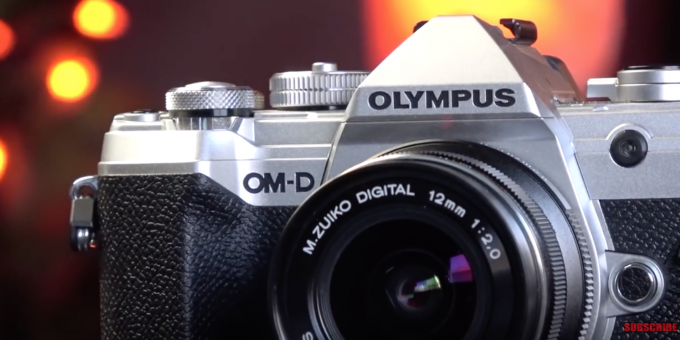 So in addition to the wonderful photo capabilities, the new III offers continuous AF fast enough for auto focus video and also brings the best stabilization in the business (that I have experienced anyway).
VS
The Sony will be better in lower light and giving a more cinematic look with its shallower DOF. The iPhone will be better in portability and ease of use as it will deliver perfect exposure and slightly exaggerated colors right out of the camera. The Olympus brings superb color out of camera, a nice mix of shallow vs wide DOF and a fun easy time of creating super smooth video and with its swivel LCD, makes it simple to vlog with as well. Any way you look at it, almost any of todays cameras can deliver a nice video experience, even the phone in our pocket. Use whatever you are drawn to, whatever YOU like or love and most importantly, have fun and enjoy the process!
Thank you!