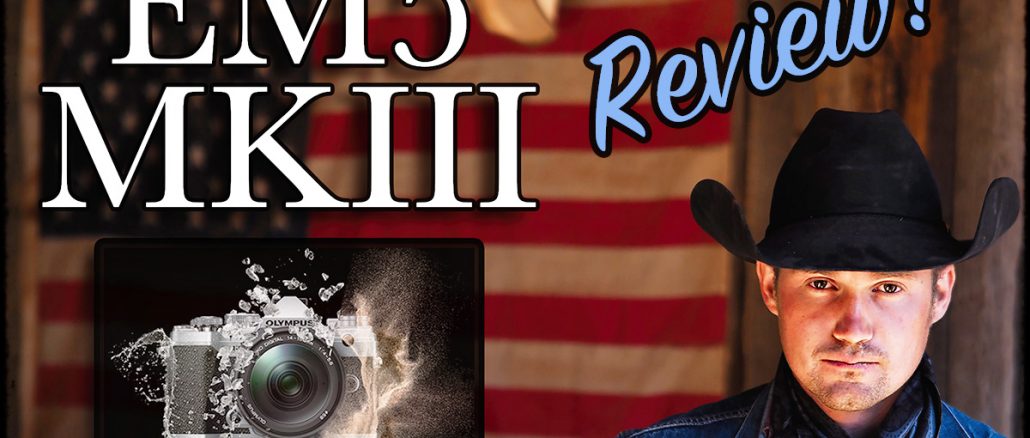 The Olympus EM5 MKIII Review. A MINI SIZED EM1 MKII?
By Steve Huff
Pre Order the EM1 MKIII at B&H Photo HERE. Ships November 2019.
It's been a long while since I reviewed the EM5 MKII.
Four years?
Yep, actually even longer (
four years and seven months
). (
See that review HERE
). Today Olympus has officially announced
the new EM5 MKIII
, and it is quite the update to the older MKIII.
Lucky Me!
I was able to shoot this camera last week in scenic Moab Utah, along with a few other camera reviewer friends.
The video above
shares many images and some video and all of my thoughts. The written review is below.
Weather sealed and Olympus does weather sealing VERY WELL.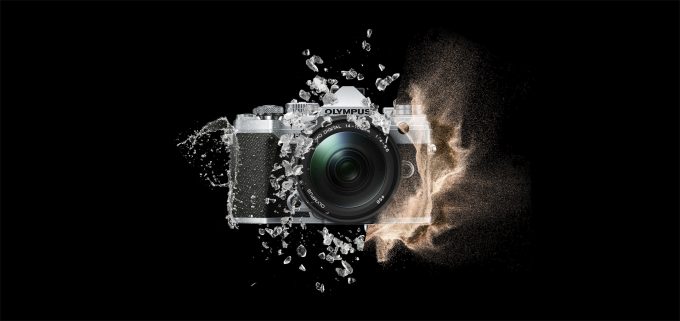 During this two day event in Moab we were able to try out the Olympus EM5 MKIII which is the latest mid tier camera from Olympus. I say "mid tier" as Olympus has a tier of cameras from starter (EM10) to mid (EM5) to pro (EM1 and EM1X). THIS IS NOT a pro model but has the same sensor as the pro models, as well as many other features taken from the EM1 MKII. So how does this one stack up to the old four year old MKII? Read on to find out my thoughts and see some photos I shot, ALL AS JPEG, with this new camera model from Olympus.
ALL images in this post are from the EM5 MKIII and are all from JPEG. Yes these are JPEG from the camera. Olympus still makes some of the best JPEG cameras! Click them for larger versions!


First things first, let's take a look at the specs so we know what is new here…
EM5 MKII SPECS: 
20 MP Sensor  – Same as the sensor in the PRO EM1X Flagship and EM1 MKII (see my report on the EM1X here) See my EM1 MKII Review HERE.
New TruPic VIII processor
New AF algorithm for better tracking and faster AF. 121 Point all cross type.
Weather Sealed!
ALL NEW 5 Axis unit that is smaller and improves on performance.
Cinema 4K 24FPS – Same specs as the EM1 MKII – 237 MBPS (NO 4k 60)
New smaller battery. Saves on size, but delivers same performance as prior larger battery
New ergonomics based on user feedback
Thumb rest redesigned for more comfort
On off is now up top
Touch screen, touch shutter and touch AF pad
Face detection and Eye detection
5 Axis IS Sync with some lenses deliver 6.5 stops
2.36 million dot OLED EVF. 1.37X magnification.
Supersonic wave filter dust removal.
High res TRIPOD mode and Pro Capture modes
Silver or Black, Ships November 2019
After seeing the specs and shooting with the new EM5 MKIII I was honestly blown away by it as it basically is a mini EM1 MKII. Imagine having the pro level EM1 in a smaller body Well, this is as close as it gets to that. This also tells me that there may be a new EM1 MKIII on the way soon.
The Olympus OMD Family. Left to Right: EM5 MKIII, EM1X, Em1 MKII, EM10 MKIII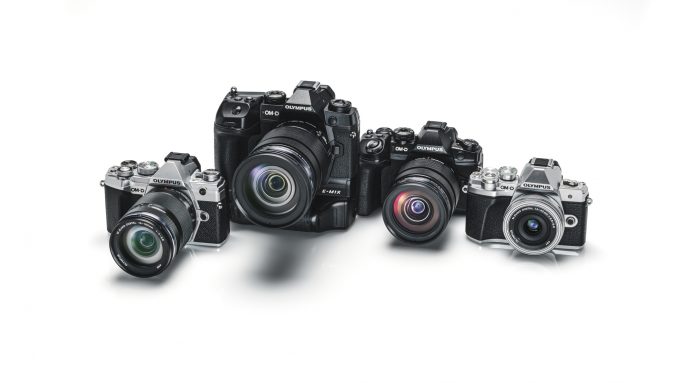 20 Megapixel. The Sweet Spot for M 4/3?
This camera has the same 20MP sensor as the flagship EM1X and EM1 MKII, it has improved and ALL NEW 5 Axis IS which is pretty incredible and smaller (Olympus makes the best 5 Axis in the business IMO). It has cinema 4K 24 FPS video (though no 4K/60), very fast and accurate AF, a new smaller battery and a slew of improvements over the now four year old MKII. The AF is pretty fast, accurate and snappy as well.
If you own a MKII, this is an upgrade for you. No question. This is not just a "fluff" update but it's like an all new camera over the 4 1/2 year old MkII.
The 25 1.2 wide open at f/1.2 and shot as JPEG.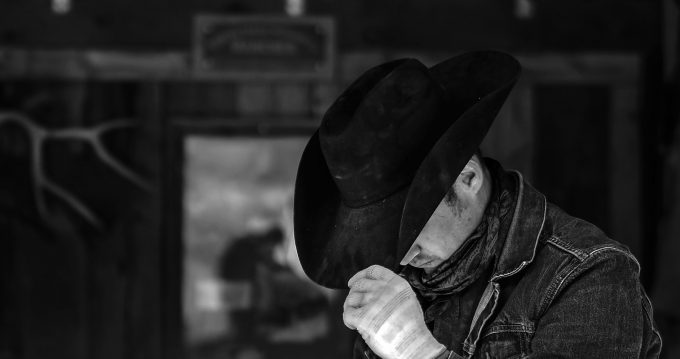 20 Megapixels
If you are concerned about this body having "only" 20 MP, there are no worries. While I have yet to look at the RAW files (not supported by Adobe yet) I have looked at and processed RAW files from the EM1 MKII and EM1X, and there are no issues with detail, dynamic range or color science. With a 20MP M 4/3 sensor you are hitting the sweet spot. Cram more MP onto the sensor and it may make the ISO performance even worse. I always say 24MP is the sweet sport for full frame, and I think 20 is the sweet spot for M 4/3.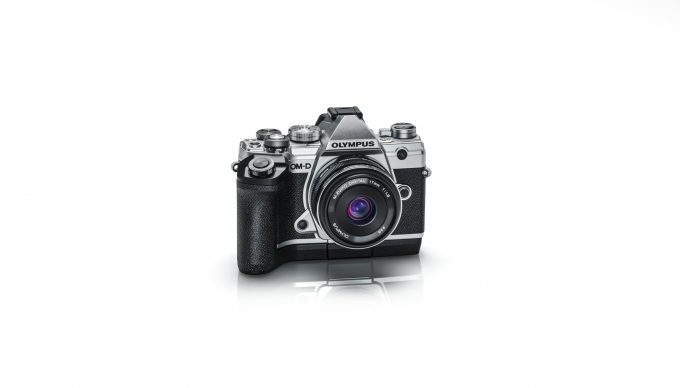 I am not a technical review kind of guy. This website has been up for almost 12 years ( 2 weeks will be 12 years), and it was started as a "real world" review website where a camera or lens is reviewed in a way that tells YOU the READER about the experience of using a piece of gear, the real results, and the usability. 100% crops do not really matter to me (especially these days) as I have always said this has nothing at all to do with photography (IMO of course).
In other words, when I take an image… if by any luck I get the right light, the right moment, and it is a great image/subject it will be great whether it was shot with 3 MP or 50 MP.  Why? Because a print that is worthy of being framed is beautiful no matter the megapixels. ; ) So yea, 20 Micro 4/3 megapixels is more than enough for most of us. That is the reality, but there will alway be some of us who WANT more MP just because…well, we want what we want. If you want that, then more power to you. Enjoy and have fun! In fact, I can not say I will never have a higher res body, because if the right one comes along, well, who knows?
Either way, 20 Megapixels is plenty for large prints!
Again, these are all JPEG from the camera ; ) Lenses used? 12mm f/2, 12-100 f/4 and the 25 1.2
Unless you are shooting something specific or a high dollar job that needs medium format level detail or want that full frame look, a camera like this is more than good enough for everyday shooting and IMO, a little more fun . This is not a pro camera but I bet there is someone out there using MKII's for pro work. They are good enough.

UPGRADE WORTHY?
If you are looking to upgrade from an older Olympus micro 4/3 model, don't think twice, just do it (unless you have an EM1 MKII or EM1X of course). It's worth it and there is a reason Olympus waited four years to update it. Why you ask? Because Olympus does not release new models every year to try and sell you a minimal upgrade as almost all other camera companies do.
Click the images for much larger and better versions. 
Secrets…
I am about to tell you a secret of the photo industry…Shhh, do not tell anyone I told you this ; ) Lol. Actually, it's no secret.
Camera companies, (some of them, but not all), make new bodies about every year as they know camera enthusiasts have a sort of addiction. We call it GAS (Gear Acquisition Syndrome). They know if they make minimal upgrades every year, that will sell a ton of those upgraded cameras to their base of users, at least enough of them to make a killing. So why do some people buy these upgrades every time? Because we have been taught that we need the latest and greatest, and the way products are promoted today, we all feel left out if we do not jump on the upgrade train. Again, not all of us and not all camera companies do this but most of the time when a new camera is released, it is a small upgrade to the original. For example, the new Sony A9II. It's a small update to the original but will cost you $1500 more to buy. I'd buy the original A9 and save that $1500 to put towards a nice G Master Lens ; ) Even if I were a sports pro.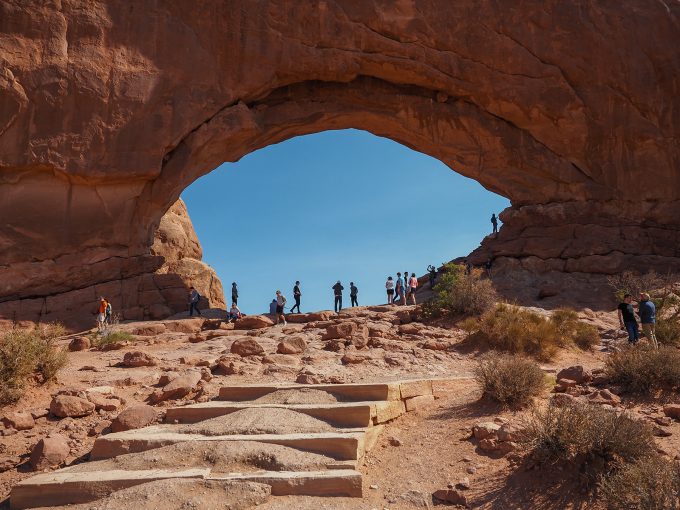 Olympus on the other hand?
They do not release cameras in this way, so often,  and I love their/this approach. I admit, in recent months I have been losing some faith in Micro 4/3. With all of the full frame models coming out within the mirrorless realm, how can a smaller sensor camera compete today?
I mean, there are benefits to a camera like this over something like a (INSERT APS-C MODEL HERE). Design, charm, lenses, lens size, unique features, speed, swivel LCD, weight, etc.
There are also drawbacks like low light limitations and all out max shallow DOF limitations, and all out resolution for those who like it uber detailed. To most, these are not dealbreakers but for some, a larger sensor size may make more sense.
For me, I find myself taking an Olympus camera with me during the day and brining my Sony or Leica out at night. Some of my fondest memories over the last 15 years have been shot with Olympus and Leica. I find these two companies share some of the same charm and are more similar than different.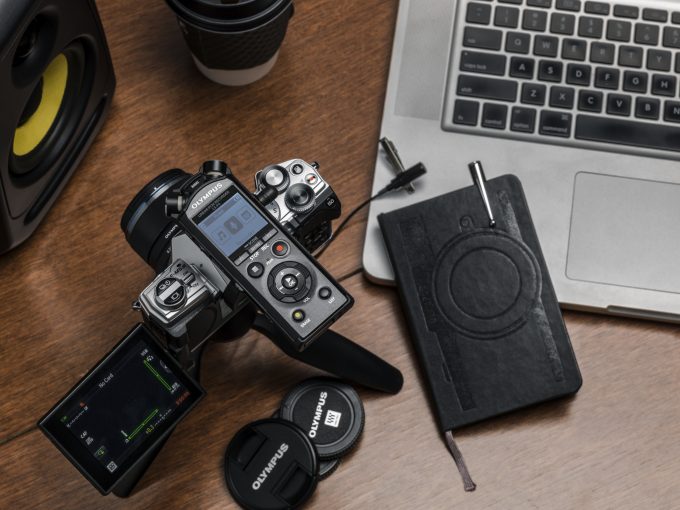 CHARM. FUN FACTOR. USEFUL FEATURES.
The Olympus camera bodies are almost always beautifully designed. They bring a retro vibe and they feel good. They are small, much smaller than full frame competitors, and their lenses are absolutely amazing, and small. There is not a bad Olympus Zuiko lens made IMO. If there is, I have not experienced it.
They offer speed, amazing color, best out of camera JEGS I have seen (still) and their cameras always have the best 5 Axis (they were the first ever to have this in a camera) performance. Add to that the live composite features that work so well, and the very nice cinema 4K video. This new camera is polished, complete and offers so much in one small body. It is in fact so much like an EM1 MKII but in a small EM5 MKIII body.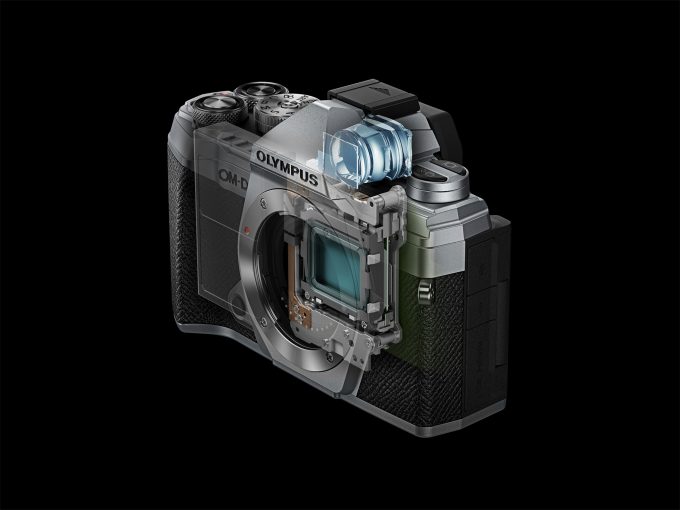 I'm not sure why this is, but when I shoot Olympus I feel good. I feel happy. Everything just works how it should and the out of camera results are always beautiful. Yes, they have a smaller Micro 4/3 sensor but with THIS sensor, the only weakness is in extreme low light, as usual. In good light, this is a camera that can be used anywhere and for anything.  I do know of quite a few pros who shoot Olympus and LOVE them. They are good enough for professional work, without question. (Well, the EM1 MKII and EM1X are made for pros, and feel and perform every bit of that pro designation).
So yes, Olympus is still improving their cameras and yes there are still many very valid reasons to choose Micro 4/3 over full frame and even APS-C. Even today when full frame mirrorless is so popular. But mirrorless from the likes of Sony, Canon and Nikon… well, they have been getting larger, heavier and more cumbersome as time goes on.
Mirrorless started with Micro 4/3 long ago and when I started this website TWELVE years ago now, I was reviewing all of the new "mirrorless" cameras. Panasonic, Olympus and then Sony with their TINY NEX3 and 5.
They sold us all on it by saying "MIRRORLESS IS SMALLER THAN THE DSLR" and they were not lying. All early mirrorless cameras were small, much smaller than a DSLR. But as the years progressed, full frame mirrorless came to be and there went the end of the small size bodies and especially small lenses. These days full frame lenses can be HUGE beasts!
Olympus and even Panasonic kept their focus on small size bodies and lenses. They even managed to improve bodies with each release and today, with a camera like the new EM5 MKIII the improvements keep coming.
And guess what? The IQ from this camera, in decent light, is just as nice as any APS-C or even full frame camera. The only differences lies in the depth of field and HIGH ISO as dynamic range is fantastic as is color.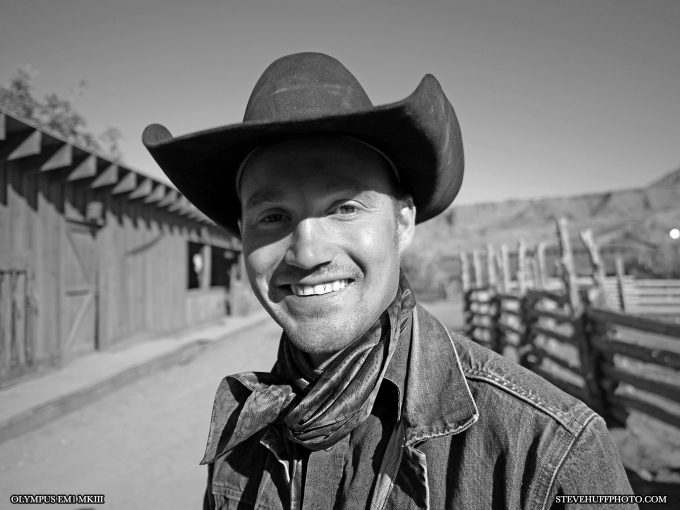 So this new release from Olympus comes amid a congested camera market that is full of mostly full frame models, as well as some APS-C sensor sized models. I have heard some in the industry say they are not sure how Micro 4/3 can survive. If you ask me, I am more of a fan of Micro 4/3 than I am APS-C, and I have been saying this for years. I see no benefit to APS-C cameras over Micro 4/3, simply because with a camera like the EM5 MKIII I am getting unique features as well as fantastic color and IQ, more quality than I need for a family, travel or causal camera. I get more fun factor. Fuji is nice though and my APS-C fave without question : )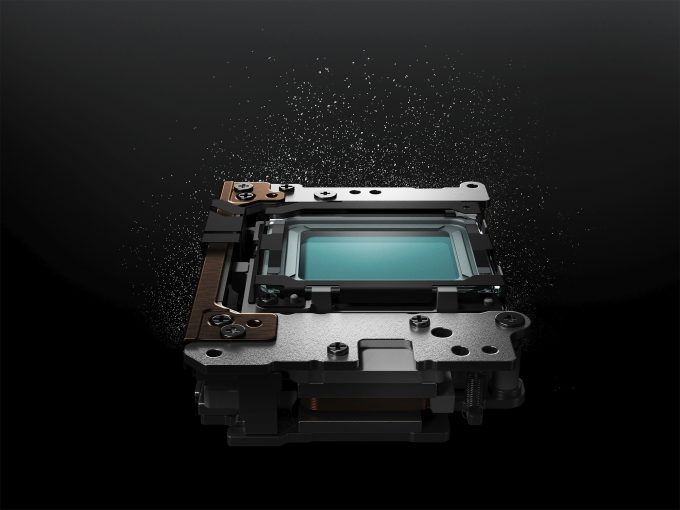 The Olympus has Live composite for low light real time imaging. A Swivel LCD for vlogging or selfie images. Olympus are the originators of the dust shaker tech, and I have never had an Olympus with a dust issue. The Supersonic Wave filter works well. The 5 Axis from Olympus is amazing, and again, they were the originators of this tech quite a few years ago. IMO they do it the best. The LCD has touch focus and touch shutter and the Tripod High Res shot mode is also here (though this is something I personally find useless and it tries to solve a problem that really doesn't exist, though I am sure there are some out there who love it).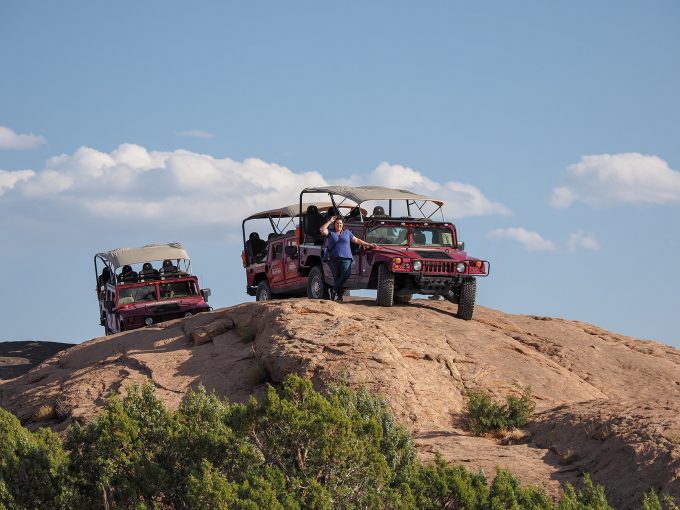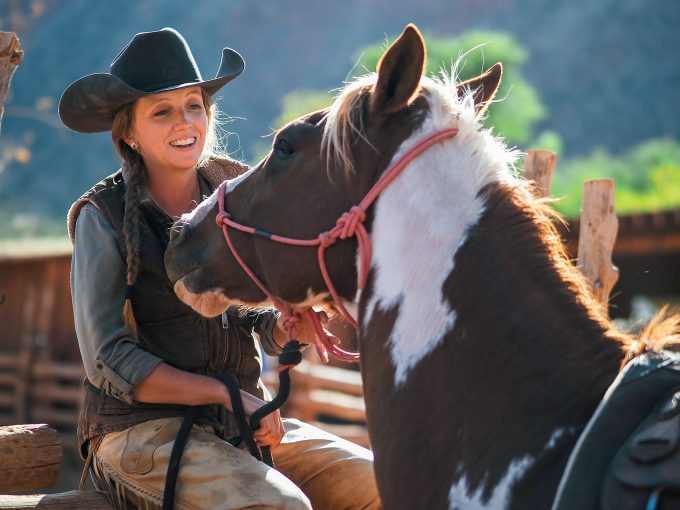 There is not much here that I do not like. I mean…when I sit down and think "what are the cons here"? I have a hard time finding any. Sure, it has one SD card slot but remember this is not a "pro" camera. This is made for families, vacations, hiking, enthusiasts and hobbyists. It is made for the everyday person who wants a step up from their phone (the video at the top of the page has a comparison with the iPhone 11 Pro) and all while keeping it small and light. The EM5 MKIII and a 12mm f/2 or 17 1.8 makes for an amazing combo. Add in a 25 1.8 or 75 1.8 and you can build a killer system without spending a fortune, like you can when diving into full frame. This can take photos just as beautiful as the Olympus Pro bodies. All you lose here is the ruggedness and larger bodies of the pro line. You also will lose a little speed, just a little, but for most of us, this is more than good enough.
Official Olympus Blurb on the EM5 MKIII
CENTER VALLEY, Pa., October 17, 2019
Today, Olympus announces the newestaddition to its OM-D lineup,the Olympus OM-D E-M5 Mark III. Featuring much of the cutting-edge technology found in the OM-D E-M1 Mark II professional model, this compact, lightweight, weather sealed camera includes a 20 megapixel Live MOS sensor, powerful 5-Axis in-body Image Stabilization with up to 5.5 EV steps of compensation (6.5 EV steps with SyncIS), 30 frames per second sequential shooting, high speed and high precision autofocus capabilities using 121-point all cross-type on-chip phase detection AF, as well as versatile shooting features such as Live Composite and Focus Stacking and advanced features such as Cinema 4K Video and Pro Capture, all packed into a powerfully, portable body.
Paired with the superior resolution of Olympus M.Zuiko®lenses, this weathersealed system is the ultimatetravel companionfor the on-the-go photography enthusiasts.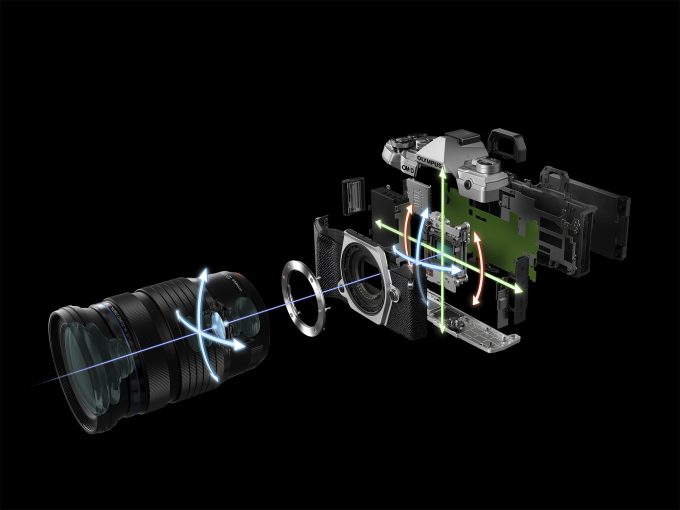 My Final Word on the Olympus EM5 MKIII
I had a blast shooting with this camera. It's small, it's light, it's solid, it's fun and it continues the tradition of what has come before it. These cameras are well loved by so many out in the world. Even with full frame being all the rage, Micro 4/3 can keep up in many areas.
IQ is great, color is great, AF is fast, it can record 4K video, has the best 5 Axis IS there is, keeps you sensor dust free, allows you to shoot Astro in a unique way (see it as it exposes), has a swivel LCD and a great OLED EVF. It has the sensor of the EM1X flagship and with lenses like the 12-100 f/4 you boost the 5 AXIS IS even further to 6.5 stops. What the heck is there not to like here?
This is a solid camera. The only thing you will want to ask yourself is this…"Do I want Full Frame, to spend more, to go larger and heavier". The answer to that depends on what you shoot, and what you enjoy. For me, some cameras are hard to love and some cameras have me at first glance and feel. I like to use cameras that are intuitive to use, produce great results out of camera and do not give me any problems. This is why I love companies like Olympus and Leica. In fact, these may be my two fave camera companies.
Sony is fantastic… but a bit sterile when it comes to design. I never loved their body designs or menus. They make a fantastic set of tech filled capable cameras but they do not speak to me like a good Leica or Olympus does. Panasonic is nice in the Micro 4/3 and now in the full frame world as well but again, a bit sterile for me when it comes to design and feel of the body. Fuji is wonderful, and the X-T3 was and is my all time favorite APS-C camera. Even so, I would prefer my Em1 MKII over a Fuji XT-3 as I just prefer the Olympus experience. This is not new, I have been talking about Olympus on these pages since this website was created. Always been a fan and have owned and EM1 mKII since I tested it in Iceland long ago.
Basically, if you shoot in cavernous conditions, avoid M 4/3. If not, take a look at what these unique cameras offer. You may be surprised, and you may fall in love. ; )
Personal…
Keep in mind I am just me. My reviews are personal, always have been. It's my opinion like a movie reviewer would have AFTER I used the gear extensively ; ) I am not an ambassador to any brand, but am an ambassador to GOOD camera and tech ; ) I review only what I like or what I would buy myself if I had the chance and have been doing that here for twelve years. My favorite camera brands have always been Leica and Olympus and I like what Olympus did here with the OMD EM5 MKIII. It's a winner as it gives us most of what the EM1 MKII has inside a smaller, gorgeous retro style body. I do feel if the price was $999 it would have been a home run grand slam. At $1199 it's on the borderline of being too high priced but worth it for M 43 upgraders. Seeing that you can buy an EM1 MKII for $1499 one may opt to go that route for a bigger body. After adding the $169 grip to the EM5 MKIII it will be only $150 away from a new Em1 MKII ; )
Gotta love choices. Thank you all for reading this review. Took me several days to put it together so I hope you enjoy it!
A screen grab from my personal Facebook page where I comment to Bryan about the worries of Micro 4/3 with my thoughts. 
ORDERING
You can order the OMD EM5 MKIII at B&H Photo HERE. Ships November. Price $1199 for the body only. 
Lenses I recommend for this body:
12mm f/2 – See it in use in a 2011 article HERE.
17 1.8 – My review of this lens HERE
25 1.8 – My review of this lens is HERE
75 1.8 – My review of this one HERE
12-100 f/4– Have not done an official review but used it in THIS review ; )
---
PLEASE! I NEED YOUR HELP TO KEEP THIS WEBSITE RUNNING, IT IS SO EASY AND FREEE for you to HELP OUT!
Hello to all! For the past 10+ years I have been running this website and it has grown to beyond my wildest dreams. Running this site costs quite a bit of cash every single month and on top of that, I work full-time 60+ hours a week on it each and every single day of the week (I receive 100-300 emails a DAY) and am only a one man operation. Because of this, I could use YOUR help to cover my costs for this free information that is provided on a daily basis. 
To help out it is simple, and no, I am not asking you for a penny!!
If you ever decide to make a purchase from B&H Photo or Amazon
, for ANYTHING, even diapers..you can help me without spending a penny to do so. If you use my links to make your purchase (when you click a link here and it takes you to B&H or Amazon, that is using my links as once there you can buy anything and I will get a teeny small credit) you will in turn be helping this site to keep on going and keep on growing.
Not only do I spend money on fast hosting but I also spend it on cameras to buy to review, lenses to review, bags to review, gas and travel, and a slew of other things. You would be amazed at what it costs me just to maintain this website, in money and time (200 hours per month, and about $3000 per month).
So all I ask is that if you find the free info on this website useful AND you ever need to make a purchase at B&H Photo or Amazon, just use the links below. You can even bookmark the Amazon link (not the B&H) and use it anytime you buy something. It costs you nothing extra but will provide me and this site with a dollar or two to keep on trucking along.
AMAZON LINK (you can bookmark this one)
B&H PHOTO LINK – (not bookmark able) Can also use my search bar on the right side or links within reviews, anytime.
Outside of the USA? Use my worldwide Amazon links HERE!
You can also follow me on Facebook, Twitter, or YouTube. 😉
One other way to help is by donation. If you want to donate to this site, any amount you choose, even $5, you can do so using the paypal link HERE and enter in your donation amount. All donations help to keep this site going and growing!
 I do not charge any member fees nor do I (nor will I ever) charge for reviews, so your donations go a long way to keeping this site loaded with useful content. If you choose to help out, I thank you from the bottom of my heart.