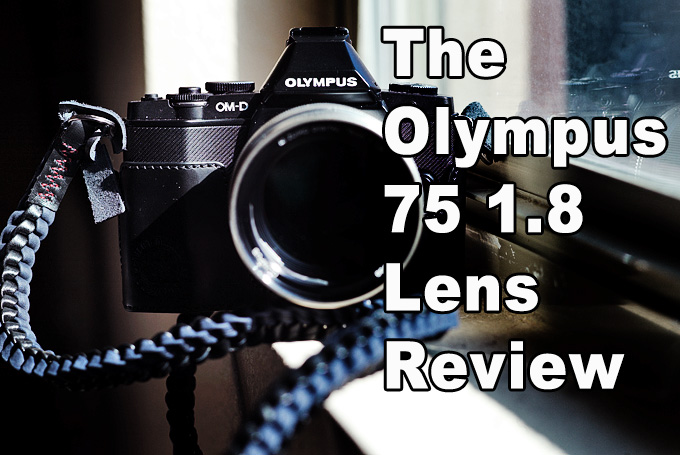 The Olympus 75 1.8 Lens Review on the OM-D E-M5
By Steve Huff
Just when you think that Olympus could not release yet another winning lens they bombard us with a super fast portrait lens that is built to the same quality standard as their wonderful 12mm f/2 and 45 1.8. In fact, this 75 1.8 has so much glass inside it is the most solid feeling of the pro lens line up from Olympus. It feels REALLY nice and it looks gorgeous on the OM-D, even though it is a bright silver color. As soon as I heard about the 75 1.8 quite a few months back I started to salivate because I was thinking..wow.."imagine the depth of field we can get with this lens". Then I thought.."wait..this will be like shooting a 150mm focal length equivalent..that is LONG". When I opened the box up and held this lens in my hands my thoughts were "wow..Olympus has raised the bar". 
I love what Olympus has been doing for the past 3 years. They started with the super fun PEN EP-1, then EP-2, then E-P3 and when they released the OM-D E-M5 they changed the M4/3 game more than Panasonic has ever done. Olympus has a charm about them, at least for me. The company, the history, the passion and dedication all show and they seem to know what they are doing, especially lately. Their OM-D has taken off in a big way with so many photographers embracing the camera and system. I am happy to see them push the envelope in this camera market/niche. This lens is no exception but is it a lens for me? For you? Read this quick review to find out my thoughts..
The Olympus 75 1.8 at f/1.8 – wide open and super sharp. Bokeh that looks pleasing and a character that stands toe to toe with legends such as the Nikon 85 1.4.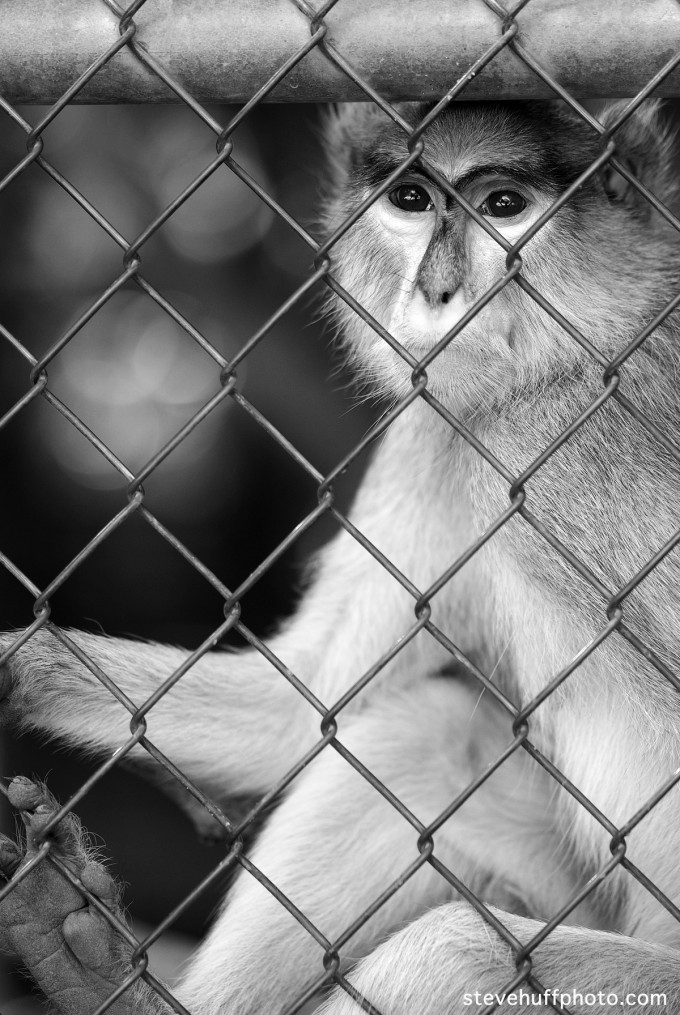 Loooong…
That has always been my problem. The longer focal lengths. Back in the day I was a huge fan of the Nikon cream machine 85 1.4 and owned three of them when I shot Nikon. Not all at one time but over a period of 6 years or so. The reason I had three of them is because I realized I rarely used that focal length and at the time I was shooting it on a crop sensor APS-C camera so the equivalent was around 130mm or so. I always found it a bit long for me so it rarely came out except for the rare headshot here and there.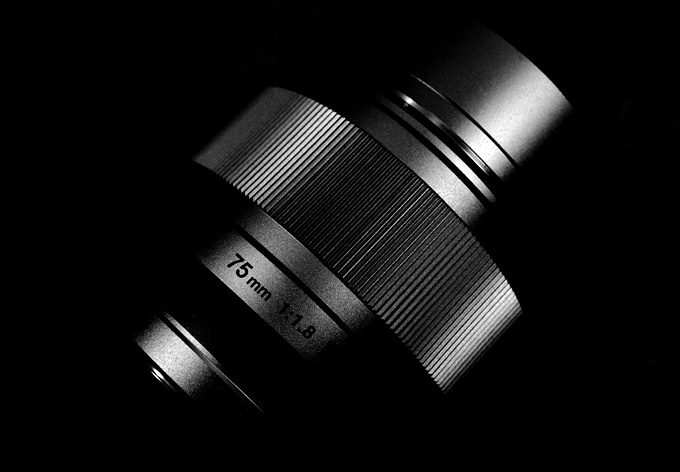 When I sold it I then would miss the amazing creamy look it would give me and I would re-buy it vowing to keep it only to sell it once again after getting no use.
So with this Olympus 75 being 150mm equivalent I wondered if I could even find shots to take to fill this review! I am so used to shooting Leica and wider primes such as 28, 35 and 50 than a 150mm lens seemed a bit long for what I shoot but I just had a feeling that this lens would be special so I plopped it on my OM-D and left it there for weeks. My issue is I am not always off traveling and seeing exotic sights so I have to settle in Phx AZ for photo pops, and there are very few. Still, I decided to stay positive and find things to shoot that would show off the quality of this lens.
–
It's all about the eyes. We all hate cat shots right? But this one with the 75 is a bit different. 🙂 Shot through my dirty back window.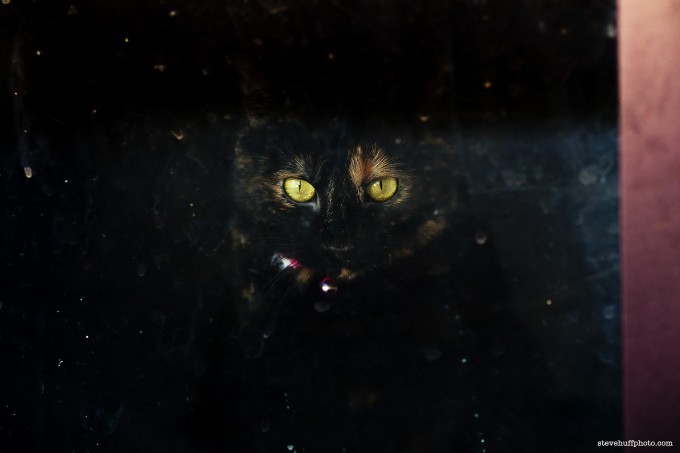 This review will be short, much like my review for the Olympus 45 1.8 lens. Why? Well, there is not much to say because when a lens or camera is this good there are so few negatives to rant about that all you have to say is how good it is. This 75mm falls into that category. The lens is about as good as it can be and it shows more than ever that the "little camera that could", the OM-D E-M5 is a serious as can be tool. The only ones talking smack about the OM-D these days are those who just hate it for its sensor size. They never really tried it or used it but they poo poo it all the time. The fact is that it is an incredible tool for the price and many pros have picked it up as well as many Leica shooters who use it beside their Leica.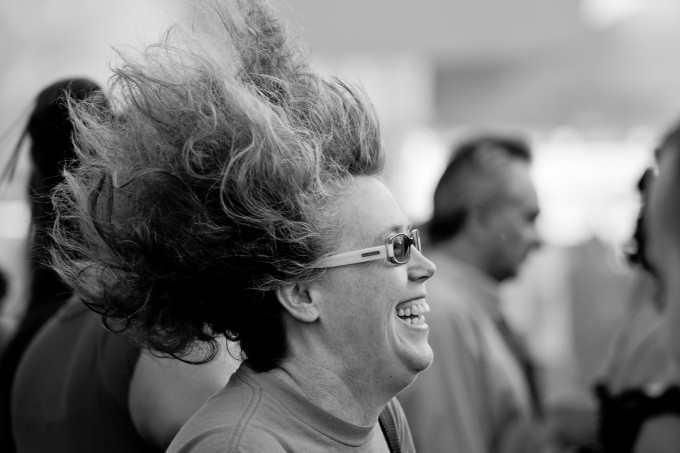 Don't take my word for it, see the proof in this write up from one of my fave photographers, Gary Tyson.  This guy is good and he knows how to use his OM-D!
–
The 75 1.8 at f/3.5. This lens is superb wide open at gets a little better stopped down a tad. Here the contrast, color and sharpness are pretty damn good. This OM-D E-M5 rocks.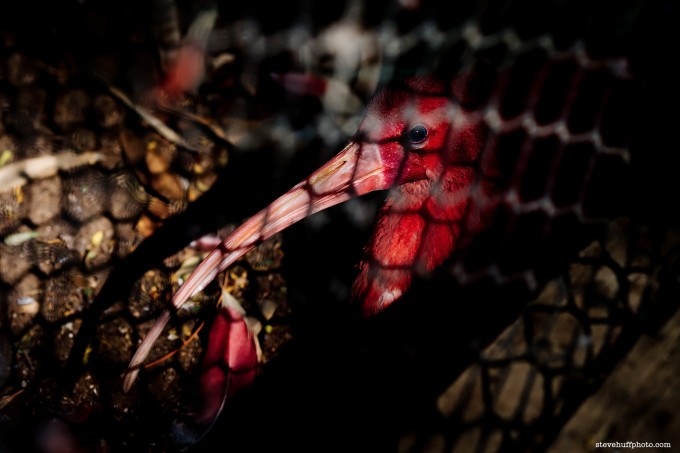 –
But it is sharp as you will ever need. 
The last time I used 150mm or longer was when I would take trips to the local Zoo to shoot the Orangutans. With the weather cooling down in Phoenix I decided to take a couple of trips to the zoo and see if I could use this lens for getting any kind of creative shots of the animals. I am not a huge fan of seeing animals in cages but it does sometime make for a challenge because I always try to get shots from the zoo that look different from every one elses typical zoo shots. I knew the 75 1.8, especially if shot wide open when possible would allow me to get some pretty cool images. I used to get images that looked like studio portraits using an old Nikon D2Hs and 70-200..yea, that was my old life…a DSLR lover many years back. With the OM-D it is so much nicer and lighter..a joy to use and the results are even better than my huge set up back then.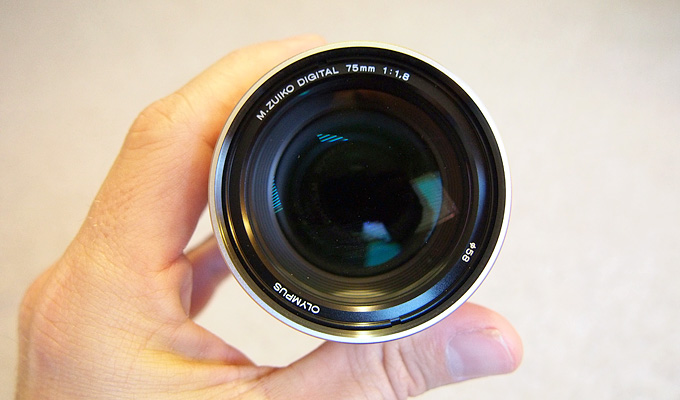 At 1st, my main concern was if this lens was sharp at 1.8 or if it was one of those softies wide open that needed to be stopped down to f/2.8 to get decent sharpness. I was hoping not because this lens costs $899 which is a pretty big chunk of change for a Micro 4/3 lens. With the 12mm f/2 coming it at $799, the 45 1.8 at $399 (which is a steal) and this one at $899 it would set someone back about $3100 for a complete kick ass OM-D set up. Add another $170 for a cool and my favorite barton1972.com strap and Gariz OM-D Case
 and you would be the envy of all of your micro 4/3 friends. So the ultimate OM-D setup? $3300. Quite expensive but then again, this camera and  these  three lenses can do just about anything you need and give you amazing IQ as well.
The lens is SHARP. Even at 1.8. My concern was squashed when I saw this one..
This guy again but in color..out of camera color. You can see the Bokeh quality behind the fence as the trees melt into a blob of green. The face of the monkey is sharp and the way this camera and lens renders the "portrait"…well, it falls into the "magical" category much like many Leica lenses do.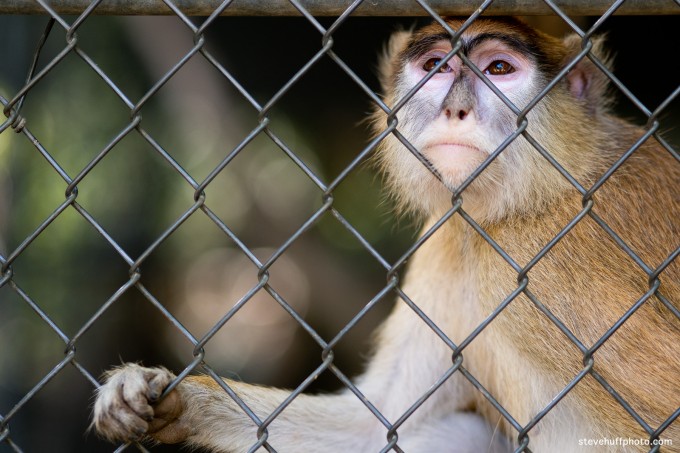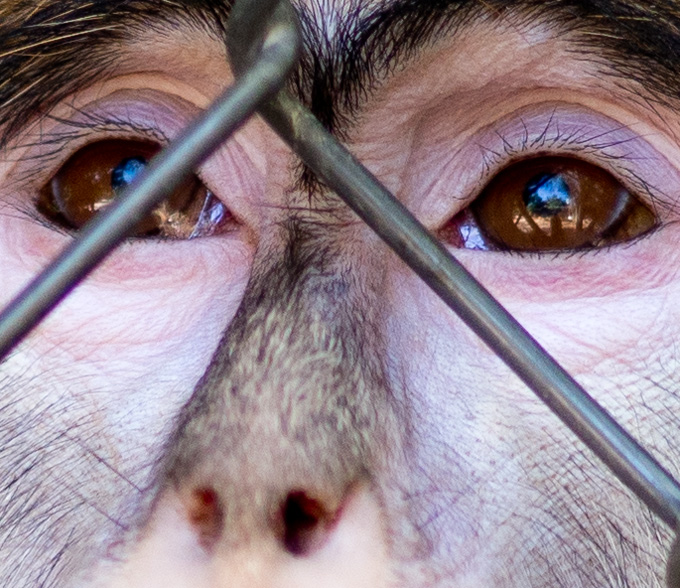 So to say this lens is quality throughout is correct. But what about negatives? Well, let me think…
The price is steep at $899. But if you look at M4/3 and the OM-D as a tool that can do anything the big guys can do then it is not expensive but inexpensive. If you value size over weight, it is inexpensive. This is a hunk of glass so the price is justified by the quality. Expensive? Yes. Worth it? Yes, if you like this focal length.
It's large for Micro 4/3 but still smaller than any Nikon or Canon 85 1.4 lens. It's not too heavy so it is kept light.
That is about it. As far as negatives go I really see none. This lens is superb.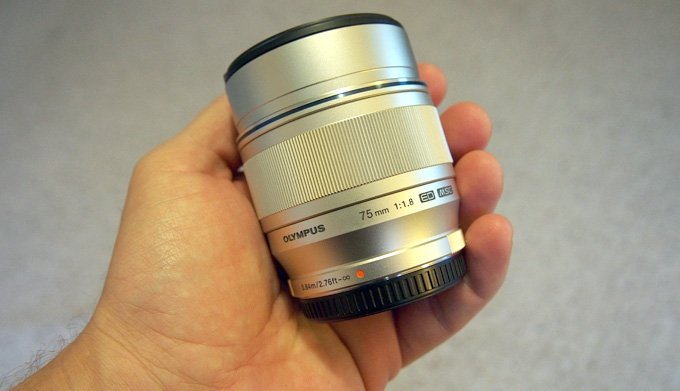 Handling, AF Speed, MF use and overall joy of use..
As I said above the lens is larger than most Micro 4/3 lenses but I found it more pleasant to hold and use than the even larger and more expensive Panasonic 12-35 Zoom. It is light, feels nice in the hand and the AF performance is very good. When you get to lenses like this with a wide aperture and longer focal length the AF speed will be slower than something like the 12mm f/2 which I found to be the fastest to AF lens on the OM-D yet. The 75 performs in the AF dept just as well as any other lens like this on any other camera.
Again, do not just take my word for it..Check out the Amazon reviews for this lens
. As of this writing this lens has a perfect 5 star average and 6 reviews total. Not many but the owners appear to LOVE it just as much as I do.
As for manual focus this is a focus by wire lens but it feels really smooth and is no problem to focus. It has a somewhat short focus throw and some of the images on this page were shot using manual focus, some auto focus. I enjoyed both experiences and had no issues dialing in MF on the OM-D E-M5.
Here are a few more image samples. I will be adding more to this page over the next day or two with a couple of portraits as well. For now I have mostly my Zoo trip shots but this can give you an idea of how this lens performs. EXIF is embedded as well.
This was a quick snap in my living room at night at ISO 2500 with grainy B&W mode enabled. 1/30s.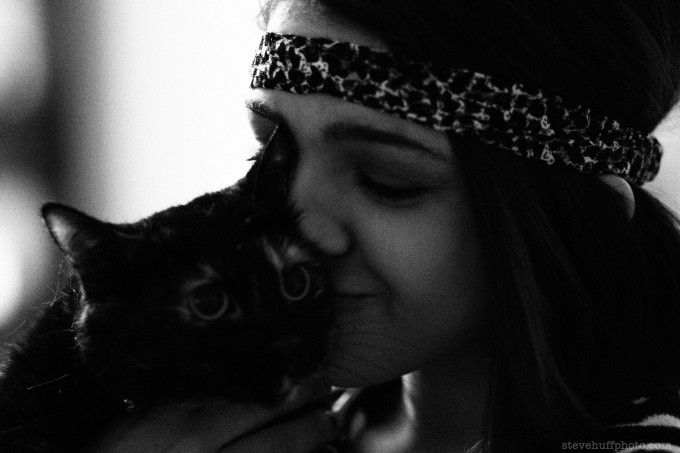 –
f/1.8, ISO 2000, 1/60s – The turtle peeks his head out and I snap :)You can see how shallow the depth of field is here.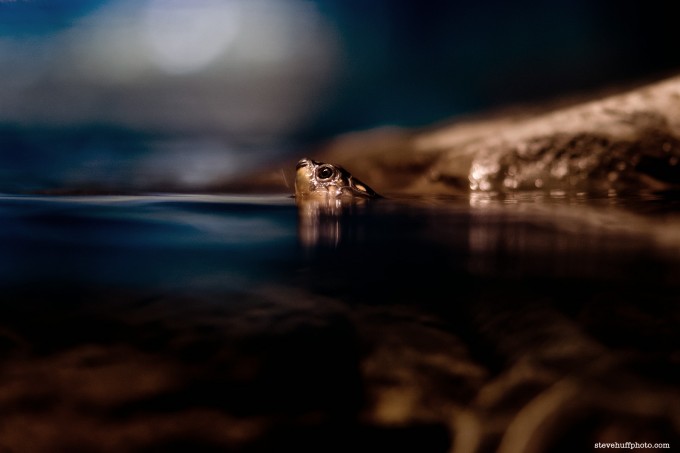 –
f/3.5 at ISO 200 – love the way this camera handle light…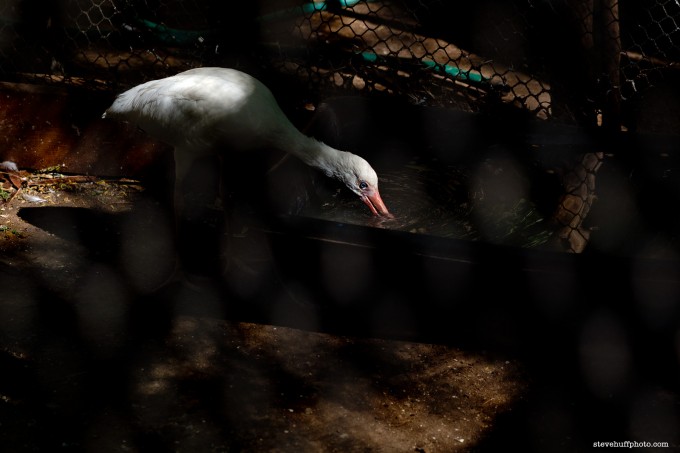 –
f/2.2, ISO 1250, 1/200s. I feel so bad for these guys. This is not where they should be living and they know it as well. You can see quite a bit in their eyes. I believe this was an OOC using "Monochrome" in the color settings.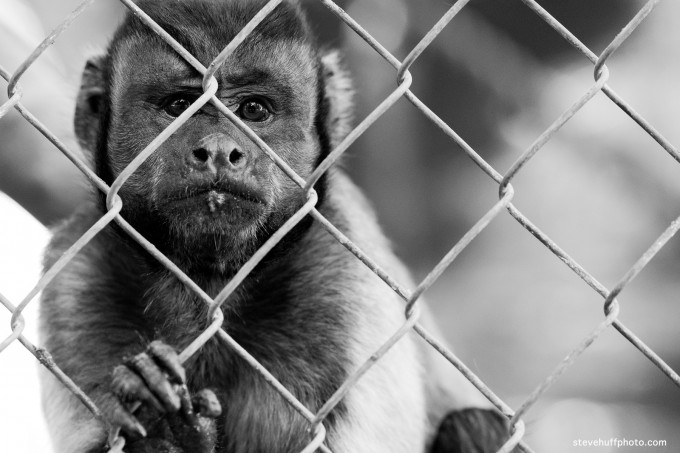 –
Video Performance of the Lens on the OM-D E-M5
This lens can shoot amazingly crisp and sharp video. In low light it will hunt a little but in good light it is pretty solid and the best thing about it is that it is silent. Optimized for video you will not hear any creaks, grinds or noise at all. Below is a quick video sample using the OM-D E-M5 and this lens in my usual low light testing grounds at the local Aquarium, which is a very challenging place to get images and video.
–
My final word on the Olympus 75 1.8 Lens
This lens is an all out Olympus masterpiece. It is well made, it looks sexy and feels good on the camera. The performance is there and up close it does amazingly well. While I did not post a real portrait of a human yet, the couple I did post of the Monkey show the qualities of  this lens. If you want sharp performance, shallow depth of field and a serious portrait tool for your OM-D, this is as good as it will get. Just remember this lens will give you a 150mm equivalent so you are not really shooting a 75. This is a telephoto lens and you need to step back to get some shots with it. At $899 the cost is high but when you compare it to lenses like the Nikon 85 1.4 it is not really expensive.
After shooting with the OM-D for many months I can safely say that the quality this camera puts out is ridiculously good. The only thing you lose shooting this over an APS- or full frame is some shallow depth of field effects with lenses. The 75 fixes this with a long lens and wide aperture. Bravo once again to Olympus for creating this superb lens. It may not be for everyone but one thing is a fact, it delivers on performance, build and style.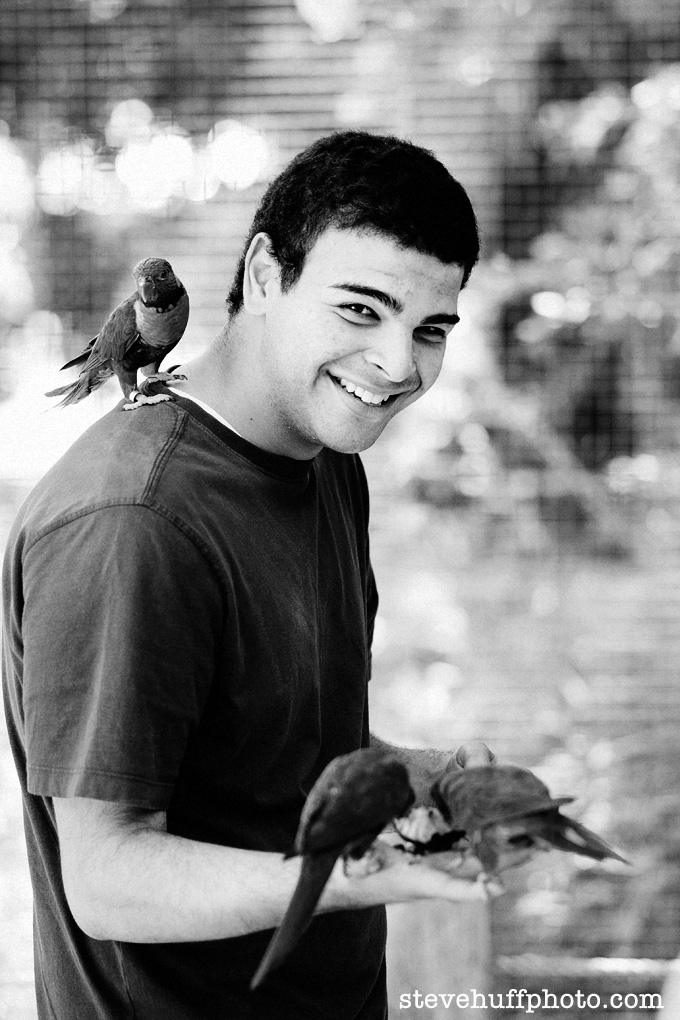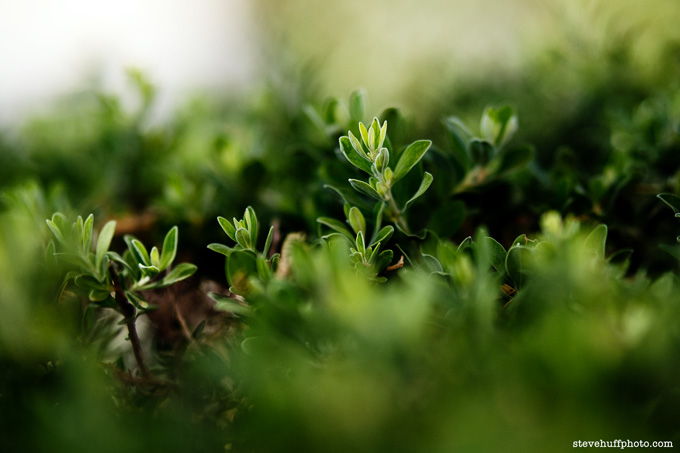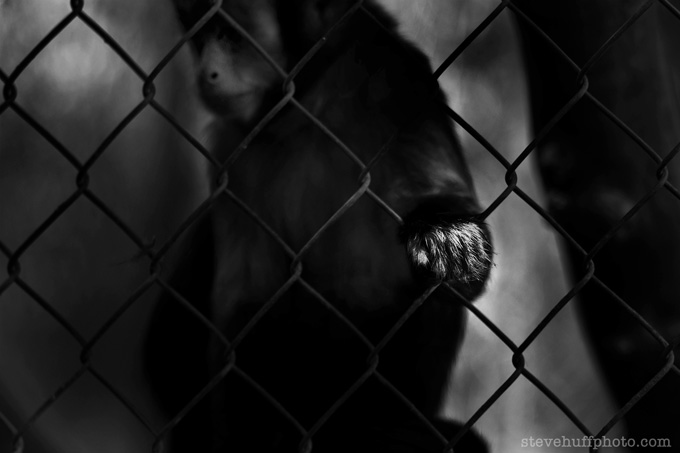 –
Where to buy the Olympus 75 1.8? 
I have site sponsors that are some of the best dealers of camera gear in the USA and world. Below are link to my fave dealers who sell Olympus products. B&H Photo, Amazon and PopFlash. All superb with customer service, sales experience and overall experience. You can not go wrong ordering from the links below.
You can buy the Olympus 75 1.8 at B&H Photo HERE
You can buy the Olympus 75 1.8 at Amazon HERE
My other sponsor who sells Olympus is PopFlash.com and they also sell the lens. 
…A few more from the 75!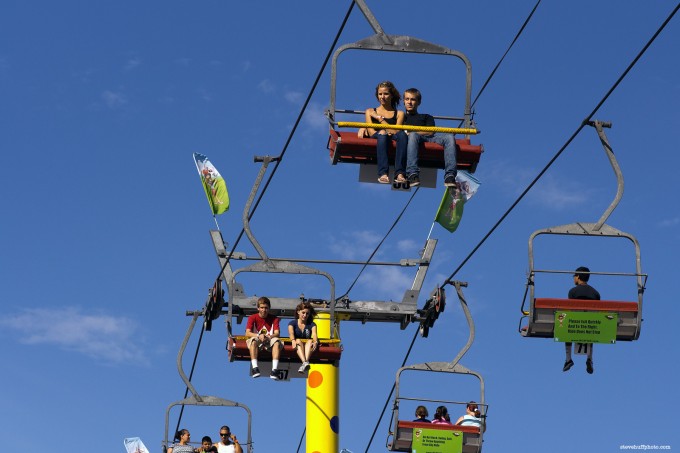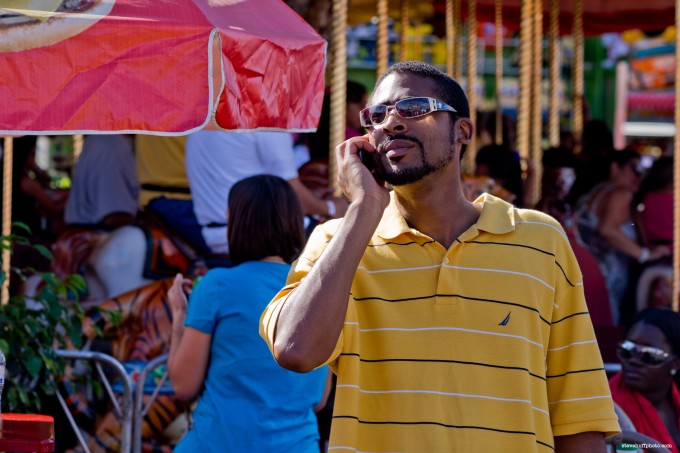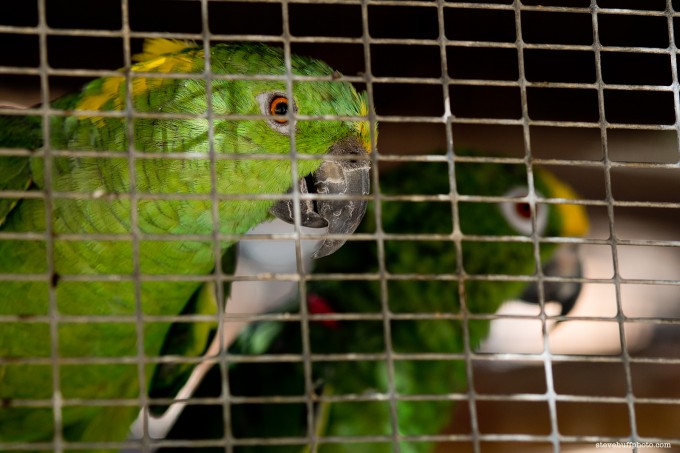 –
More thoughts on the OM-D E-M5 as a DSLR replacement.
So, can the OM-D replace a DSLR system? OF COURSE it can but there are some things a DSLR will do better than the E-M5. For example. Shallow depth of field is using a full frame sensor. If you want uber cream and shallowness then nothing can replace a full frame sensor and fast lens. No way around it. The OM-D can get these effects as well with the 45 1.8 and now 75 1.8 but not to the same effect as a full frame sensor with fast glass. Also, the OM-D E-M5 is superb with high ISO (see my review here) but there are some current DSLR's that will do better at ISO 6400 and up. The question you have to ask yourself is "how high of an ISO have I ever shot an image at"? Chances are it is 3200 or under, even 1600 or under. Not many people shoot at over 1600 in real world use. In this area, the OM-D is fantastic. The sensor in this camera has been tested by DXO and it matched the Nikon D700in a couple of  areas. That is how good this sensor is. Also remember that with the 75 1.8 you will get the DOF of a 3.8 lens but the light gathering of a 1.8 lens.
One other area that would most likely be reserved for pro shooters is sports performance. If sports is your thing you will get fastest focus tracking from a top end pro DSLR. Period. But most who are interested in the OM-D are NOT pros. 95% of those who read my site are NOT pros. We are enthusiasts who love photography AND gear. It is a hobby for most and for us, this is a dream camera that is the perfect combo of camera, price, lenses and usability. The video rocks as well 🙂
So if you are NOT a pro who needs full frame qualities and do NOT shoot sports for a living then an OM-D E-M5 with the 12, 45, 75 set of lenses can easily match any DSLR output for image quality with a little less shallow DOF. FACT.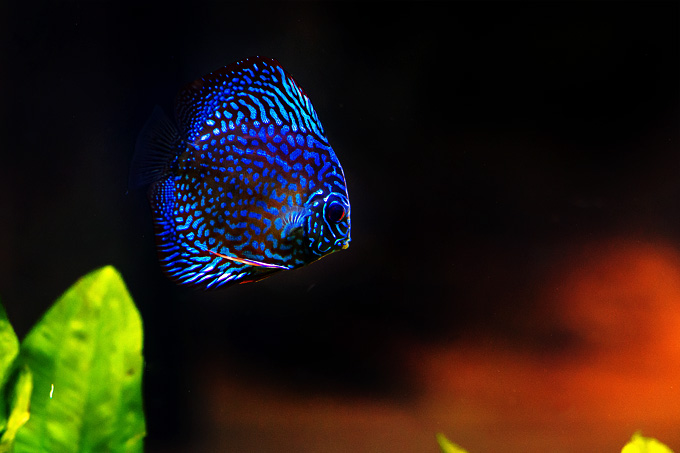 HELP ME TO KEEP THIS SITE GOING AND GROWING!! IT'S EASY TO HELP OUT & I CAN USE ALL THE HELP I CAN GET!
PLEASE Remember, anytime you follow my links here and buy from B&H or AMAZON,
 this helps to keep my site going. If it was not for these links, there would be no way to fund this site (and the cost these days to keep it going is pretty damn high), so I thank you in advance if you visit these links. I thank you more if you make a purchase! I have nifty search bars at the upper right of each page so you easily search for something at either store! I currently spend 10-14 hours a day working on this site and the only way that I can pay for it is with your help, so thank you! Currently my traffic has been increasing but my funds to pay for the site has been decreasing, so any help would be GREATLY appreciated!
Even if  you buy baby food, napkins or toothpicks at Amazon it helps this site, and you do not pay anything extra by using the links here. Again, you pay nothing extra by using my links, it is just a way to help support this site, so again, I thank you in advance 

 More info is here on how you can help!
If you enjoyed this article/review, feel free to leave a comment at the bottom of this page and also be sure to join me on twitter, my facebook fan page and now GOOGLE +!
Also, you can subscribe to my feed at my subscribe page HERE and read these posts in your browser or news reader!