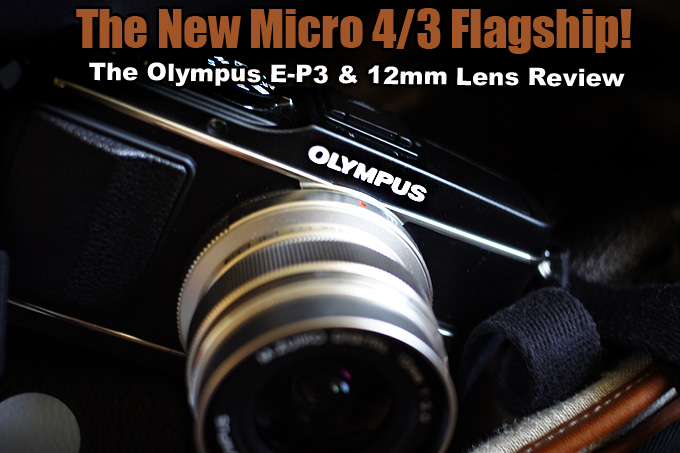 The Olympus E-P3 and 12mm f/2 lens Review
By Steve Huff
I can not believe I am sitting here writing a review for the new Olympus E-P3. Why? Well, it seems like just a few days go that I was writing about the E-P1 and then the E-P2, man…how time flies by!
Here we are with an E-P3 already and this time Olympus seems to have a semi-winner (more on that statement later). The camera has gone through some cosmetic changes, has gotten some speed enhancements, a couple of new "pro" style lenses, a touch screen OLED display, a built in flash, and a few other new things like high ISO capability and added Art filter effects. Olympus calls the sensor "new" but the image quality is just about exactly the same as the E-P1 and E-P2, so not so sure what the new sensor has added besides speed and higher ISO.
NOTE: ALL images in the review are OUT OF CAMERA JPEGS. NO RAW files were used because at the time of this writing there was no way to convert the RAW's using Photoshop or Lightroom (what I use).
CLICK ON IMAGES TO SEE THEM HOW THEY ARE SUPPOSED TO BE SEEN!
Chicago 2011 – E-P3, 12mm, f/2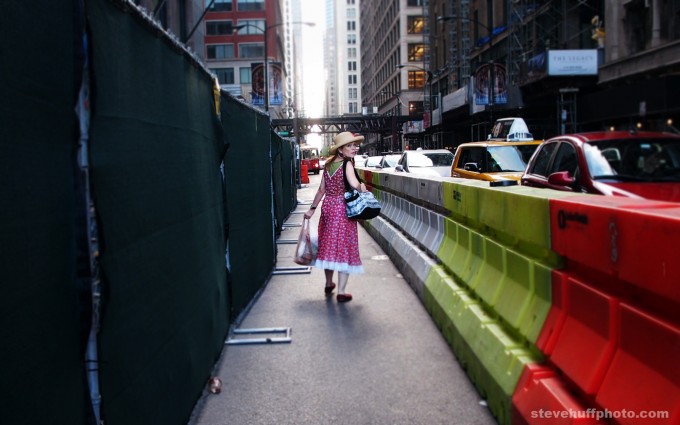 Some argue it has better Dynamic Range but honestly, I have not seen anything different while shooting. Others say it has better color. I beg to differ. In fact, I think it has the same color as the E-P2 and E-P1, both of which had that "Olympus" color style. The E-P3 is no different.
As most of you may know, I was and still am a huge fan of the E-P2 and my one and only wish for an E-P3 was for a built in EVF. Something like the one in the Fuji X100 would have been sweet, but it appears Olympus has decided they want to still sell the external EVF which makes the camera all huge and much less portable. Hell, I have been wishing for a built in EVF since the E-P1! I feel that something like a nice and solid metal built E PEN series camera with a built in EVF would be a camera to contend with. Also, a swivel LCD like they have put in the new E-Pl3 camera that is coming out soon. THIS, to me, would have made me sell all of my cameras (besides  the M9-P) and just keep the PEN as my take anywhere compact.
STATEMENT: All images in this review were shot as in camera JPEGS. No RAW images were used because at the time of this writing, lightroom or photoshop could not read the E-P3 RAW files.
The E-P3 with the 12mm lens. Shot my son Brandon on an Airplane as we travelled to Chicago.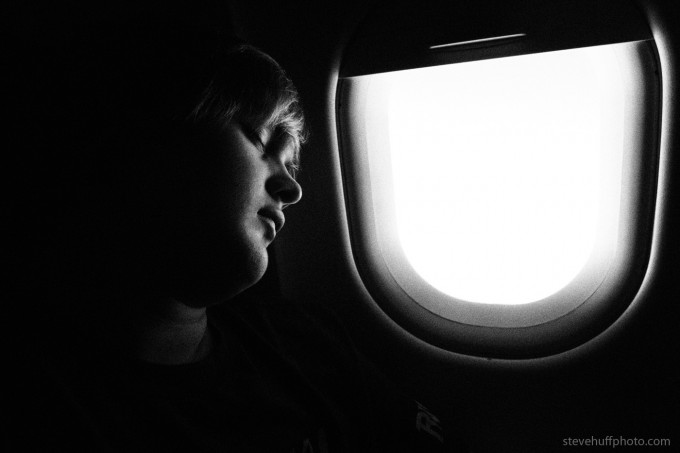 E-P3. NEW SENSOR OR SAME SENSOR?
I have been shooting with the E-P3 and new 12mm f/2 lens for a while now and can say with 100% confidence that this is the best PEN camera and best Micro 4/3 lens to date. It is indeed an improvement to the E-P2 in many ways but it seemed at first that they were using the same old 12MP sensor (with new tropic 6 processing) that they used in the E-P1 and E-P2. It seems some websites are saying the sensor is new, and others are saying it is the same. I finally saw this from Olympus:
"The Olympus PEN E-P3 uses a variety of features to achieve speed rivaling that of the professional Olympus E-5 DSLR. Focus and shoot faster with the camera's new 12.3-megapixel Live MOS Image Sensor, TruePic VI Image Processor and new FAST AF Tracking System. The Olympus PEN E-P3 offers 35 separate focus points spread over nearly the entire sensor, enabling the camera to pin-point focus accuracy on small subjects wherever they appear in the frame. Selectable 3×3 groups within the 35-point area are especially effective when shooting active subjects. The camera's fast shutter response time ensures that you will never miss the shot, even in the toughest shooting environments."
So this appears to be a new sensor this time around but the IQ seems about the same as the previous PEN cameras which means that you will still get better image quality from the APS-C and full frame sensor cameras.
"Thats Hot" – This is the comment I get the most when I take out this set…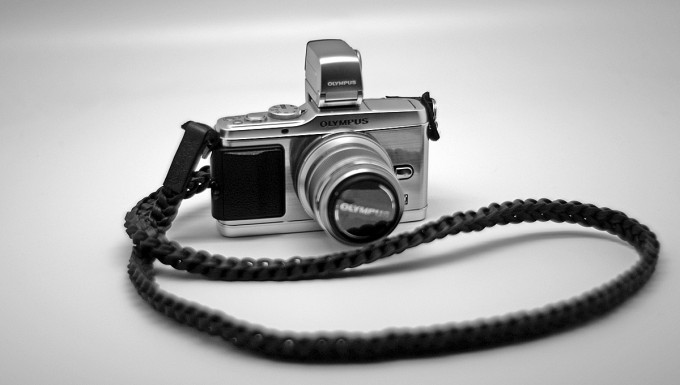 I'm getting great quality though but in my opinion, what is bringing the IQ of the PEN series up is this new 12mm lens BUT as I just stated, the overall IQ of the E-P3 is NOT up there with APS-C sized sensor cameras, though it is the best IQ I have seen in an Oly PEN camera. As for the new 12mm,  I have not done any scientific testing (I never do) but from the real world photos I have seen so far, it is sharp corner to corner, has great color and contrast, and has much better build and feel than any previous M4/3 lens. The silver looks stunning on the camera and the manual focus is smooth as butter (though still fly by wire). Even though it is expensive and IMO, $200 more than it should be, this new lens is a reason to buy the E-P3, it is indeed pretty slick.
I STILL LOOOVVVEE the built in Grainy Black & White art filter! This gives you a great almost film like B&W right out of camera. This was shot with the 12mm wide open at f/2 – click image for larger view!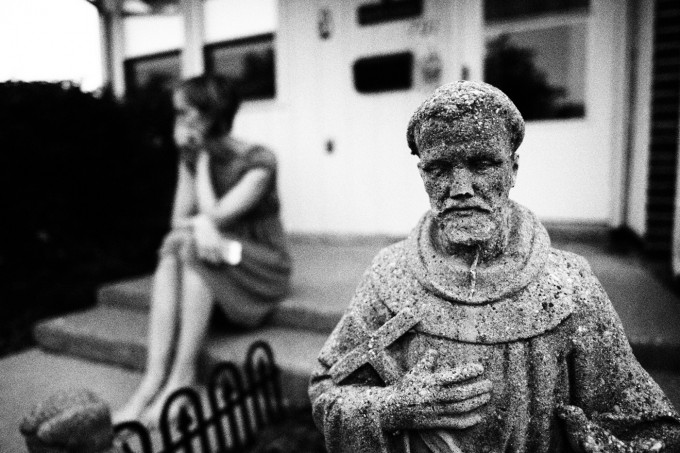 The bottom line after my research shows that this IS indeed a new Live MOS sensor. As stated though, I am not sure what the new sensor brings to the table besides the speed and ISO enhancements. It is still 12MP and still giving us about the same image quality. The upgrades of the E-P3 are in its speed, startup time, OLED touch screen display, on board flash, new grip, art filter additions, etc.
More from Olympus…
Outstanding New Features:
12.3 MP Live MOS Sensor – Utilizing new Fine Detail Processing Technology for greater detail in the photograph, the sensor is optimized to maximize the performance of all M. Zuiko digital lenses in all shooting conditions;
TruePic VI Image Processor – This new image engine, designed specifically for the Olympus PEN, features Real Color Technology for improved color reproduction and faster speeds;
FAST AF – To meet the demand for focusing speed, Olympus has introduced the new FAST AF Tracking System. The FAST AF Tracking System features 35 focus points as well as new Tracking AF to ensure fast & accurate focus each and every time;
Low Light Performance – AF Illuminator / Built In Flash / ISO to 12,800;
Fast Shutter Response – Never miss a shot again with fast shutter response time of less than 60 milliseconds;
Full HD Movie – Shoot up to 29 minutes of full 1080i HD video in either AVCHD or AVI formats; and
3-inch 614,000 pixel OLED Touch screen – Bright high-resolution screen features a newly-designed touch interface that provides an innovative touch display solution.
THE WORLDS FASTEST AUTO FOCUS!?!? This is what Olympus claims!
The auto focus is indeed blazing fast with the new 12mm f/2 lens and is some of the fastest AF I have seen in any camera PERIOD! Remember the slow AF of the E-P1 and E-P2? Well, no more! The AF on the E-P3 is almost instant (when using the 12mm) and now passes the Panasonic equivalents. From what I understand though this is all lens dependent. The new lenses like the 12mm and 45 1.8 will focus fast on the E-P3 but slower on the E-P1 and E-P2. The older lenses will have some improvement on the E-P3 but they won't be blazing like the new lenses.
The blazing AF at work…f/4 with the 12mm and E-P3 – The AF is almost instantaneous.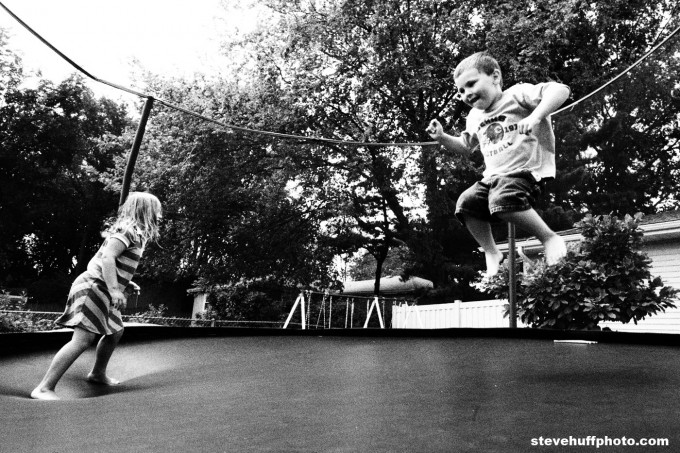 –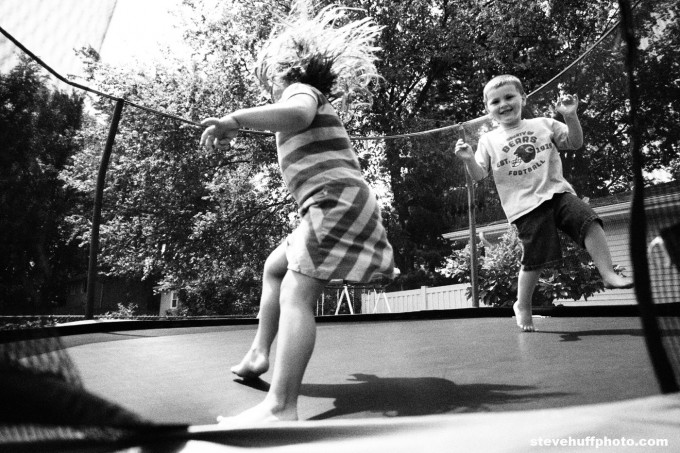 –
So to get the most out of the super fast AF, you will need the newest lenses with the E-P3. The new kit zoom also focuses fast, and is smaller (and cheaper feeling) than the previous versions. Olympus claims this 35 point AF system is the fastest in the world and the E-P3 shares the same AF speed as their flagship 4/3 DSLR, the E-5. In good light, the AF is wicked fast. As the light gets lower the AF slows down a bit but I have NO complaints at all with the AF. It is FAST and accurate. I have not had one shot out of focus with the E-P3!
You can set the camera to use all 35 AF points or you can do what I do and use the center point only. I ALWAYS use the center point because when I use multiple focus points what I want in focus is never in focus as the camera chooses something else to focus on.
E-P3, 12mm, f/4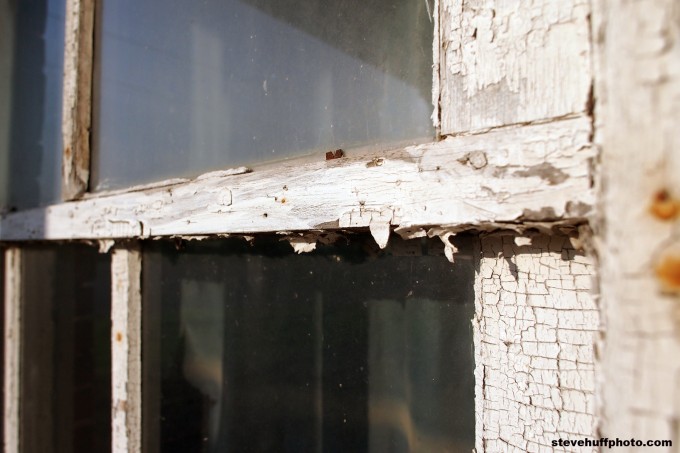 –
12mm at f/2 indoor mid-day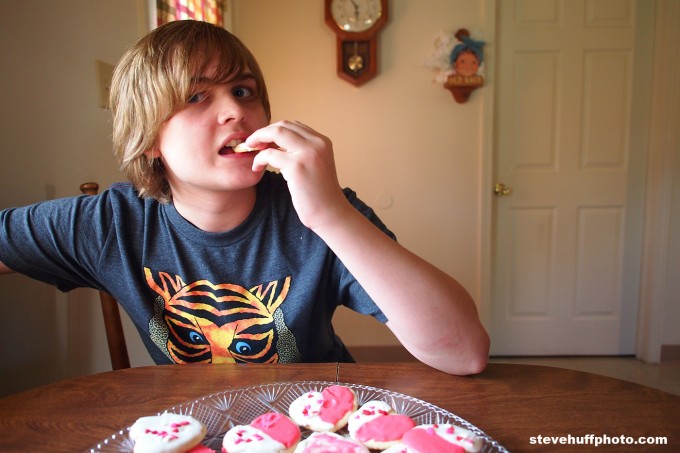 The Olympus PEN Matures
They say the 3rd time is the charm and I have no doubt the next "pro" PEN will be even better than this one but it seems to me that the system as a whole is maturing. We finally have a sleek sexy body with fast AF, we are finally getting some amazing lenses like the SUPERB 12mm f/2, the $399 45 1.8 and the Panasonic/Leica 25 Summilux 1.4. Even the Olympus 14-150 is a great lens.
Panasonic recently released the new micro 4/3 G3 which I played around with a bit but was totally un-interested in due to the cheap feel and body style. In fact, I preferred the G2 to the GH2 and G3. It seems to me that Panasonic is going backwards after the superb GF1 and G2, but that is just my opinion. Olympus seems to be heading forward, at least with the E-P3.
Again, the grainy B&W mode gives us greg B&W tones direct from camera. I do not mind the grain. Perfection is over rated 🙂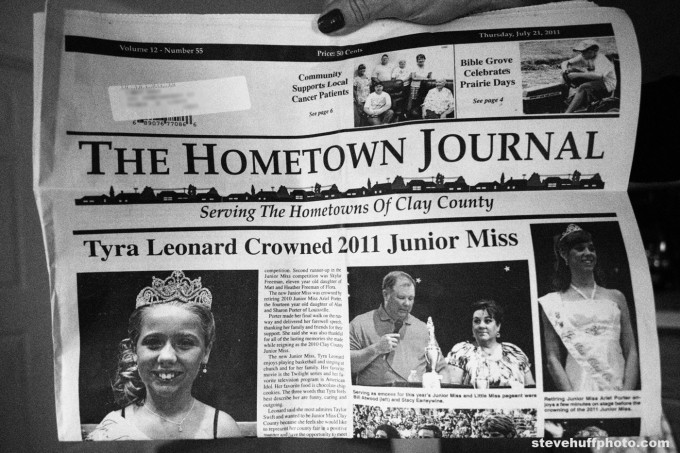 –
The PEN series are all MICRO 4/3 cameras!
For those who found this review on google while searching for Olympus E-P3 info, the E-P3 is a micro 4/3 camera, which means the sensor size is a 4/3 sensor. This is the standard for these cameras and there are always limitations with the smaller than APS-C or full frame sensor. Usually these 4/3 cameras lack in Dynamic Range and high ISO shooting but they make up for it with small size, small lenses, and great quality. There is also a huge fun factor involved with the PEN series and I find it much more fun to shoot than the Sony NEX-5, Ricoh GXR, and yes, even the Fuji X100. The E-P3 is also getting much closer to the quality of APS-C sensors with what appears to be improved DR and high ISO noise performance. I guess the "tweaked" sensor paid off somewhat!
The other reason the E-P3 is so much fun is because when you hold it, there is a feeling of quality and with the 12mm lens it is a beautiful looking combo. The speed of the camera and lens also lends itself well to street shooting, wether using AF or the Manual Focus snap feature. THIS COMBO is better than any other combo in the M4/3 arena, if you can deal with a wide 24m equivalent lens.
Here is my 1st look video that I recently posted that shows the camera and lens in more detail.
–
Quality of the E-P3 with 12mm Lens, it is SUPERB!
FULL SIZE OUT OF CAMERA JPEG – 12mm f/2 – click image for the full size JPEG
–
At the park… – 12mm, wide open! The White Balance and color is great, OOC JPEG!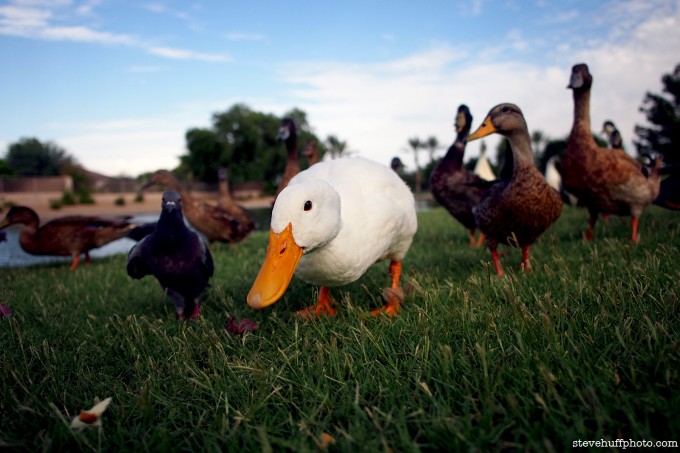 –
f/2.2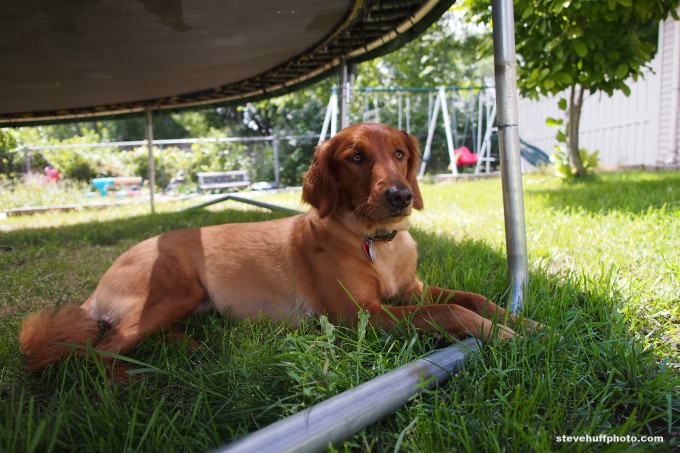 –
Up close you do get some slight barrel distortion but remember that this is a really wide angle lens! The character of the lens is sharp, medium contrast, and with gorgeous color. The shot below is another in B&W mode but shows the distortion you can expect when shooting up close.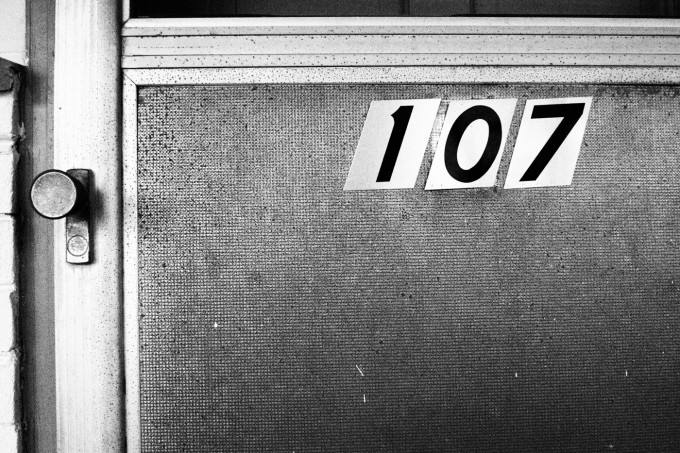 –
The 12mm at f/4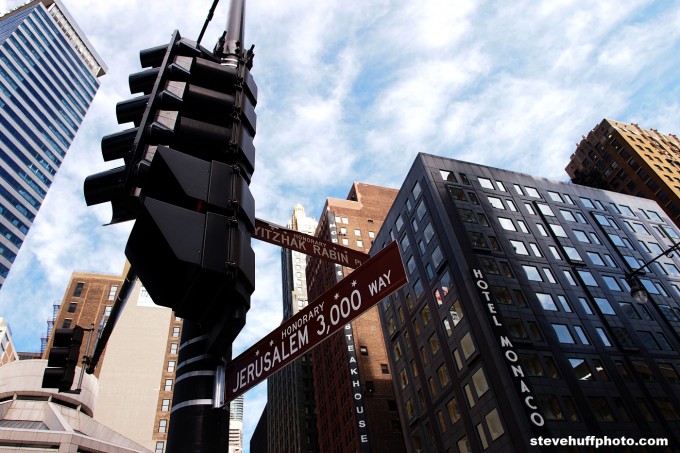 –
and this time at f/5.6…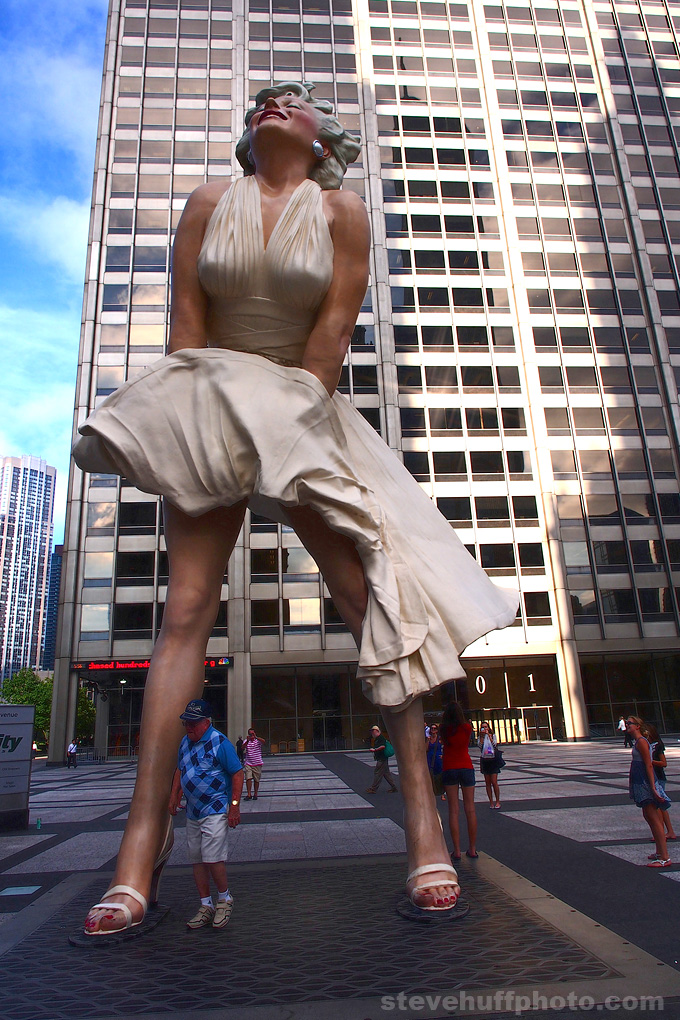 The expensive $799 12mm lens Olympus has released is a beautiful lens, and actually pushes the limits of the E-P3 sensor. The build is nice but it is not Leica like. It is more Zeiss ZM like but much nicer in build and looks than ANY other Micro 4/3 lens to date. The silver color and all metal build is striking on the camera and while reviewing this camera and lens combo, I was approached a few times by people asking me what this cool camera was I was carrying. It is after all a VERY lovely looking piece of kit.
As for you guys, the questions I have been getting in my e-mail inbox is "Is this a good buy for $799?", "Is the lens worth the high cost?", and "how is the quality of this lens?"
The answer to these questions is simple. The price of $799, I feel, is a bit much. I think if Olympus released this at $599 it would be been a home run MUST BUY hit. At $799 it is a but much BUT, it is IMO the best lens made for Micro 4/3 to date. It has super fast focus for still AND silent fast focus for video. It's build is solid and metal but the lens is still light, the manual focus feature where you snap the focus ring back for manual and to the front for full AF is genius. It seems like a wonderful street lens…leagues better than the kit zoom or 17mm. BUT for much less you can buy the wonderful Panasonic 14mm (my review of that lens on the E-P2 is HERE).
There is no question that this lens is a great quality piece of glass, BUT again…for $329 you can buy the Panasonic 14mm (28mm equivalent) and it is also a fantastic lens. Not as slick looking, not as fast of AF, not as wide (4mm equiv difference) and not as nicely built but it is $329 vs $799. Still, if money is not of a concern I would buy the Olympus 12mm lens if you are buying the E-P3. Me, personally, I would choose the 12mm just for that extra 4mm AND the snap focus feature that turns it from an Auto Focus to Manual Focus lens in an instant but I enjoy QUALITY camera gear as this is my #1 hobby AND my job. Nice gear inspires me  to shoot it. This lens is no different. Quality wise, I have ZERO complaints with this 12mm lens. If you have the funds and want the coolest lens for your E-P camera and want a wide angle 24mm equivalent, then GO FOR IT! B&H seems to have it in sock most of the time HERE. Remember, every single image in this review was shot with the 12mm and E-P3.
My Mother who has more energy than me hoola hooping in the street…
–
Up close to some fresh baked Banana Bread 🙂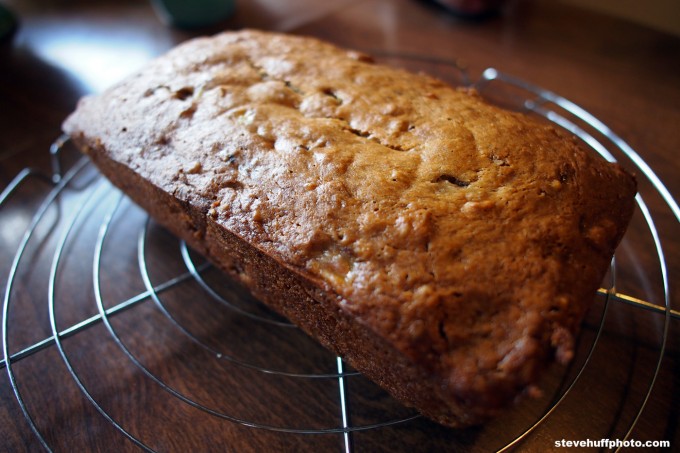 –
Shot at f/2, colors right of the camera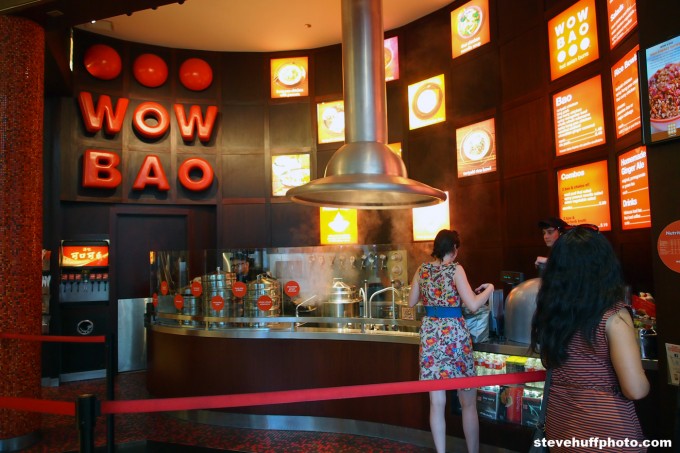 –
Wide open once again but up close – This lens can focus down to 0.2 meters!
High ISO Performance
One (slight) improvement of the E-P3 is that Olympus now gives us the opportunity to crank up to ISO 12,800 like the big gun SLR's. Yes, 12,800! BUT… usually these cameras are not usable at these crazy high ISO's (and the E-P3 is no different). The only camera I ever seen with truly incredible high ISO performance is the super pro Nikon D3s. With that said, the E-P3 does seem to do a little better at higher ISO… better than I see from the E-P2. It appears that in the JPEGS the camera does some aggressive Noise Reduction and many times the images are soft and somewhat smudgy. The lower the light of course, the more smudgy the results. But isn't this the time when we want to use HIGH ISO the most?
Below are a few samples at higher ISO…make sure you click an image for a much larger view…
ISO 1600 – Panasonic 20 1.7 at 1.7 – Candle Light was the only light source – Converted from RAW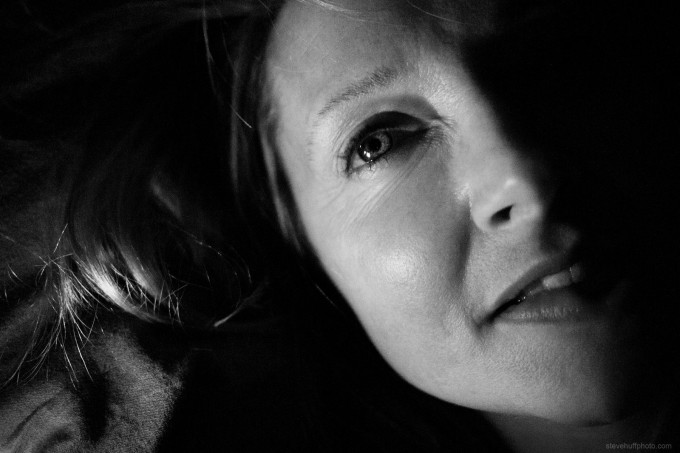 –
ISO 1250 – f/2 – click for larger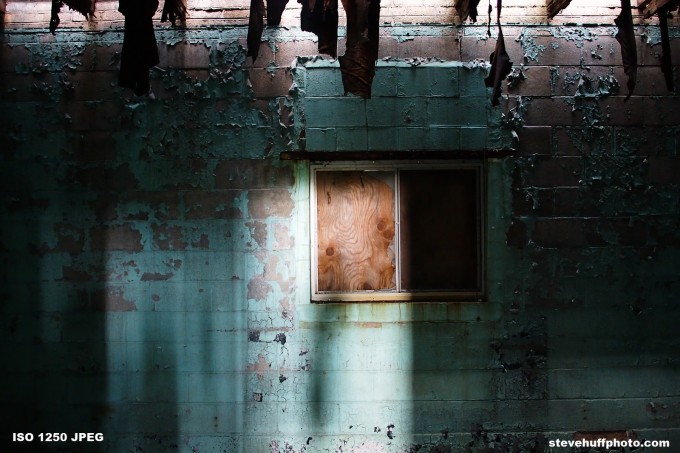 –
ISO 1600 – f/2 – click for larger and to see 100% crop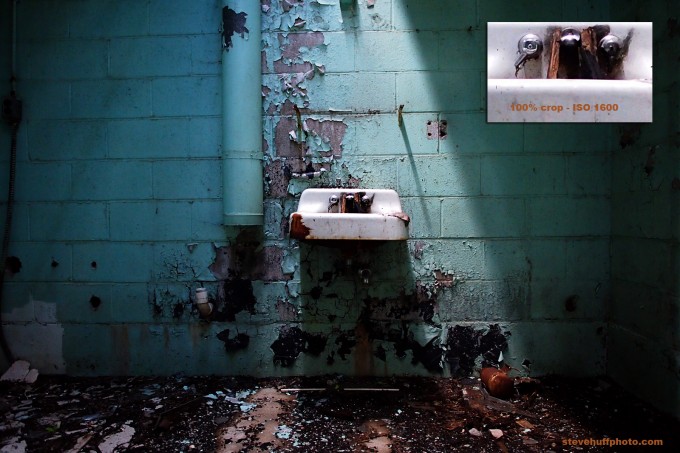 –
ISO 6400 – f/2 – click for larger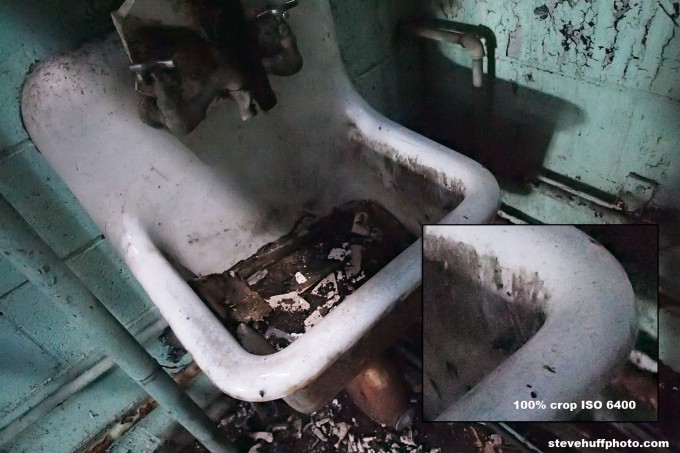 –
ISO 1600, f/2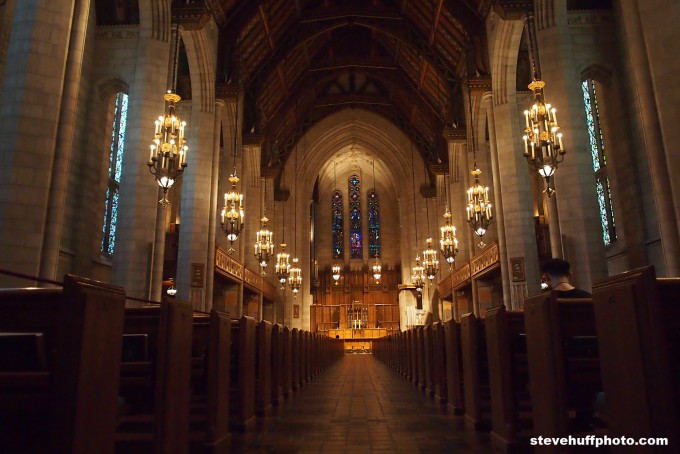 –
TURN OFF THE IN CAMERA NOISE REDUCTION FOR MORE DETAIL IN YOUR HIGH ISO SHOTS!
ISO 3200 with NR turned OFF. Click images for larger view.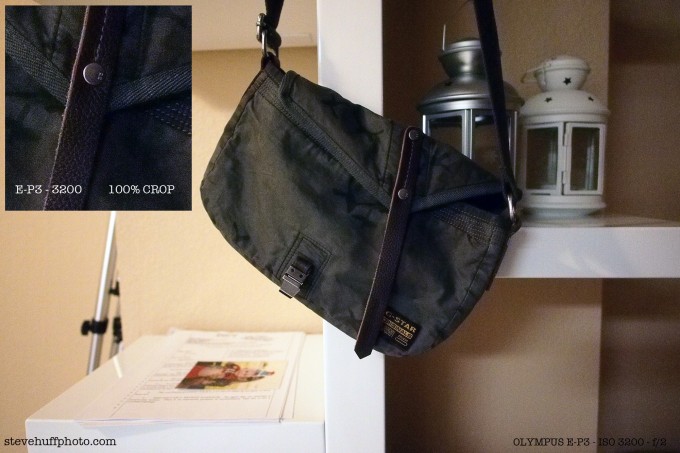 –
Below: ISO 12,800 – No noise reduction!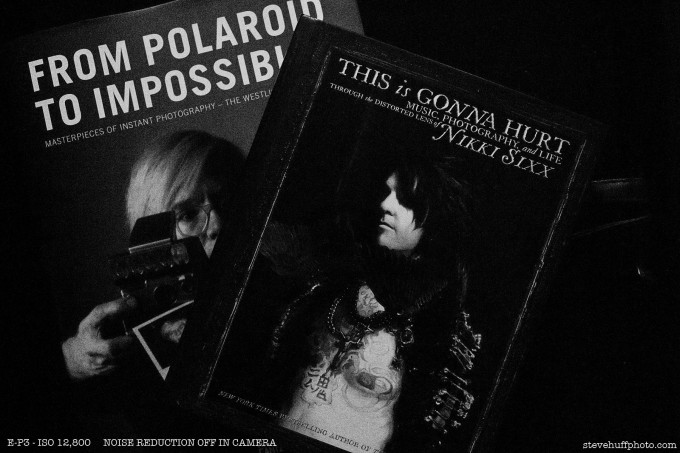 Overall I see an improvement over the E-P2, and just to have a somewhat usable ISO 6400 mode on the PEN is an achievment in itself. Not sure how much Olympus can further push the envelope with the Micro 4/3 sensor format but this is about as good as I have seen it. Bravo!
–
The E-P3 and 1080 HD Video. Is it better than the E-P2?
The video of the E-P2 was good. 720P HD quality was good enough for me but the new E-P3 raises the game with 1080 HD video recording. The only problem is that the video now has the JELLO effect if you shake the camera even a little bit. I mean, if you move the camera too much when recording video the effect is pronounced. I will upload a video here in the next day or two to show you this effect. If you plan on shooting video, I would recommend using a tripod or keep it REALLY steady when handheld or else you will get the odd effects that most DSLRS give you.
Other than that the video quality is really superb. Check out the clip below, and check out the lower light stuff where I shot some stuff at the Aquarium in Chicago.
UPDATE! If you turn off the in camera I.S. the Jello effect pretty much goes away. Here is another video of samples, including a low light sample.
–

The famous Olympus "ART FILTERS"!
The E-P1 had the 1st Art Filters from Olympus. The E-P2 expanded on these and now the E-P3 expands on them even more! We now have a slew of them with some old favorites and new twists on the old favorites.
The included filters are: Pop Art, Soft Focus, Pale and Light Color, Light Tone, Grainy Film, Pin Hole, Diorama, Gentle Sepia, Cross Process, Dramatic Tone.
My favorite is still the grainy B&W and that is really the only filter I use with the PEN. I occasionally will use the Cross Process or Dramatic Tone but for me, the Grainy B&W is THE Art Filter to use! Here are a few shots using some of the filters..
DIORAMA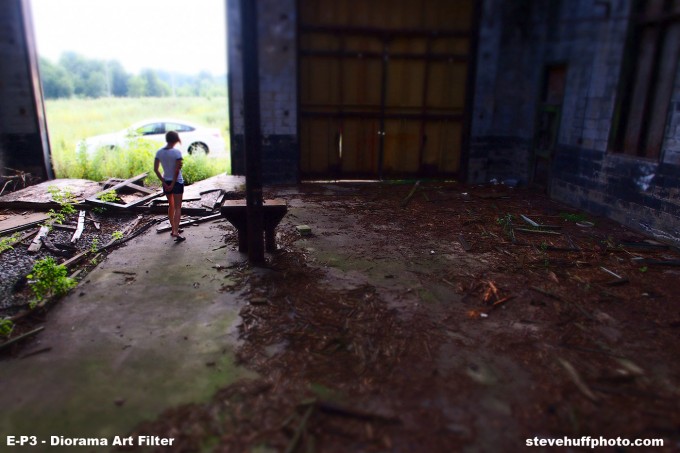 –
POP ART with Pinhole effect added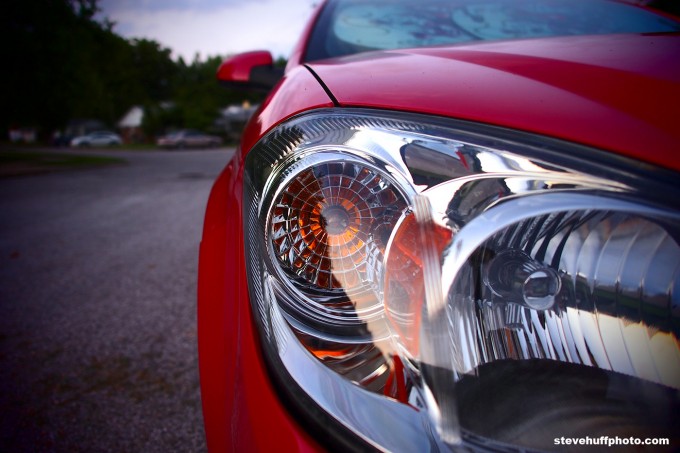 –
PINHOLE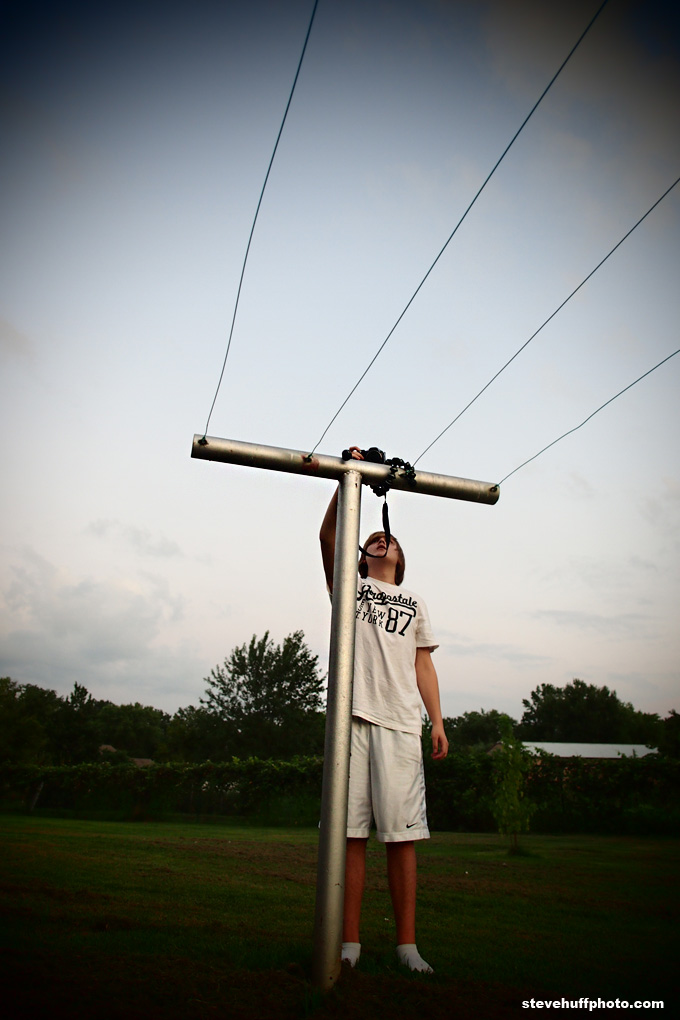 –
One with the kit zoom…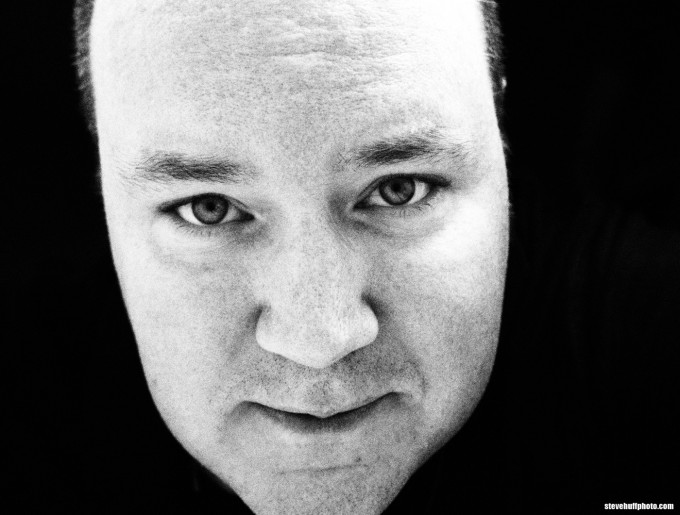 –
STREET shooting with the E-P3 and 12mm f/2 lens. 
I took the E-P3 and 12mm with me for my 24 hour Las Vegas trip where I was reviewing the new Sony NEX-C3 but I have to admit, I had MUCH more fun with the E-P3 and 12mm. The E-P3 is a joy to use, hold and shoot. The AF is lightning fast and when walking the streets it is so fast you can just raise and shoot. I tested it out in combination with the B&W Art Filter which makes for a nice gritty rendering. I feel the 12mm makes for a GREAT street lens though it can be a bit wide, making you get up close and personal with your subject. I would rather shoot the E-P3 for this kind of shooting over just about any other small format camera. Yes, over the NEX, the Panasonic GF series, etc. I can't stress enough how awesome the 12mm f.2 lens is. Expensive but for me, well worth it. I kept my review samples of the E-P3 and 12mm, and yes I paid full price. That right there says it all.
Also, the manual snap feature of the 12mm is AMAZING! I had the camera set at 4 feet for some shots and the camera was REALLY instantaneous as it didn't even have to AF. If I wanted my 4 foot pre-set distance I would just pull the focus ring back. If i wanted my AF back I would push it back forward. This is a genius implementation and what makes the 12mm lens worth owning.
Some samples, click for larger. All shot at night and all should be wide open at f/2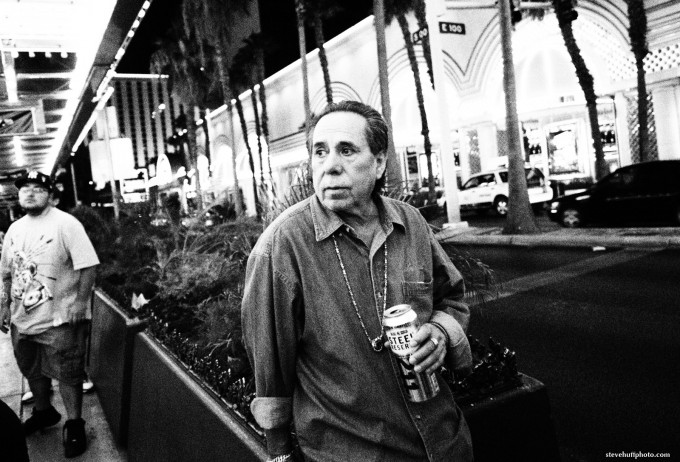 –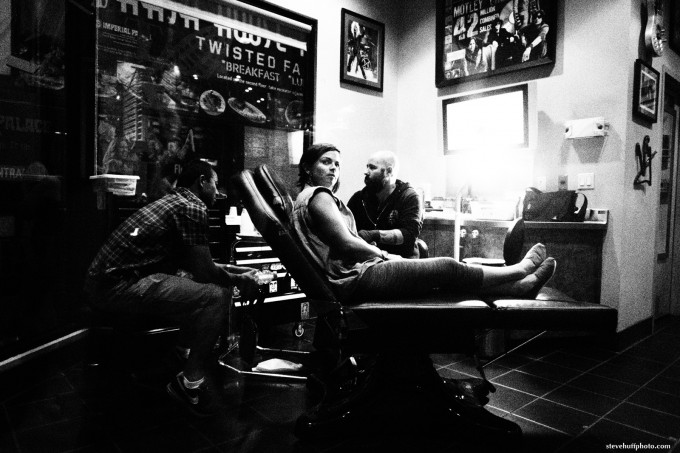 –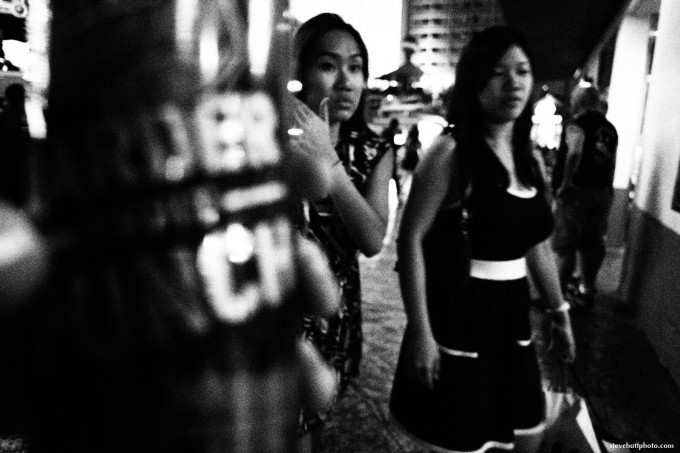 –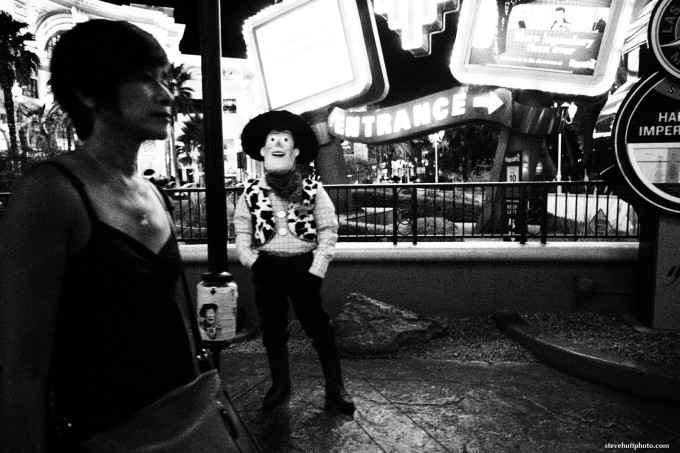 –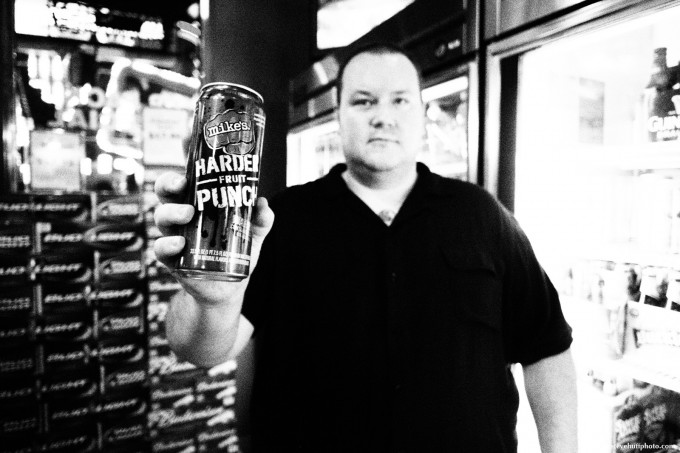 –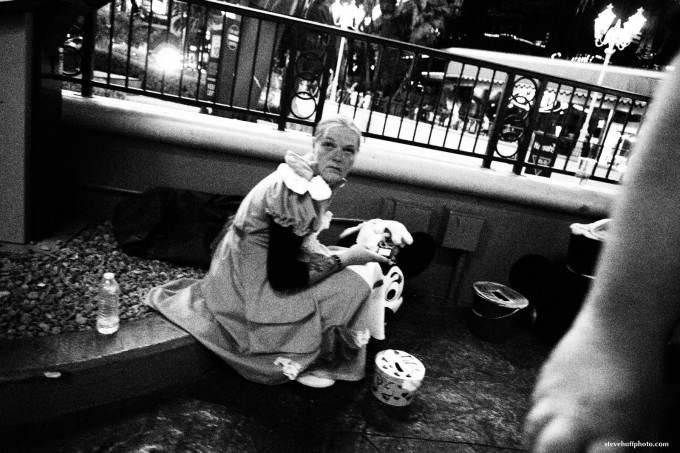 –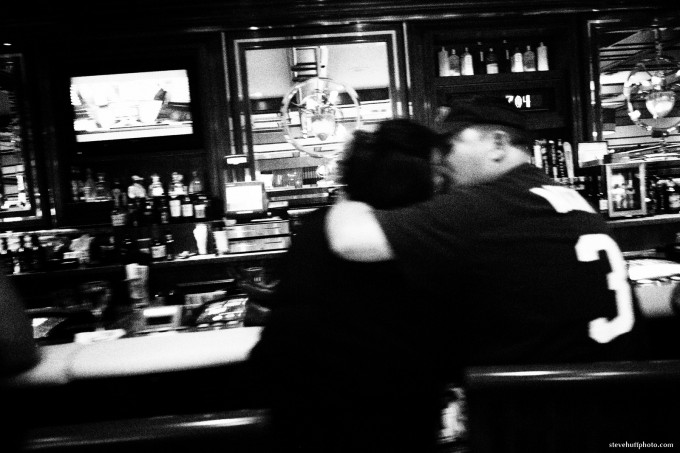 –
A quick comparison of the 12mm f/2 vs the Sony NEX-C3 and 16mm – Both 24mm Equivilant lenses
I had a Sony NEX C3 here for a few days and did a quick comparison snapshot with it and the 16mm kit lens, which is also a 24mm equivalent. Many were telling me that the C3 had better corner performance, even with the kit lenses and from what i found after taking about 30 comparison shots is that it does NOT have any improvement over the NEX-3 or 5 in regards to corner sharpness with the kit lenses. Below are two shots. One taken with the NEX-C3 and 16mm at 2.8 and the other with the E-P3 and 12mm at 2.8. The NEX C3 and 16 has the soft blurred corners that we saw with the NEX 3 and 5 and this lens. The E-P3 is share corner to corner.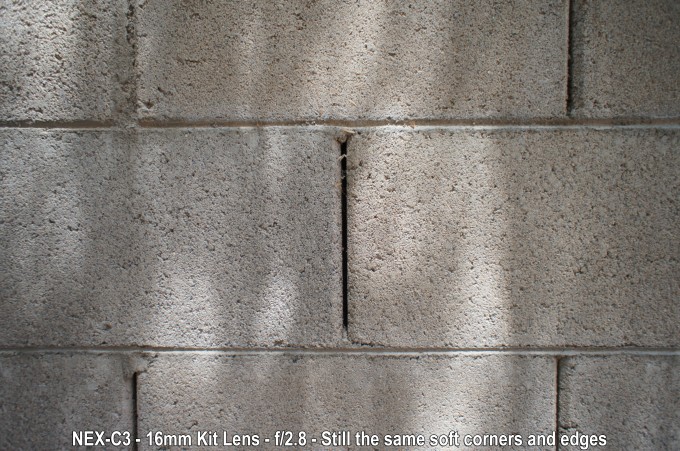 –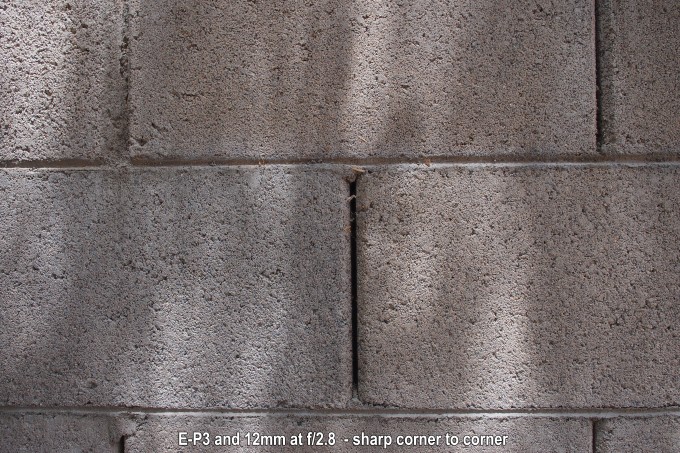 –
and a 100% crop – YOU MUST click the image for the larger size and full 100% crop view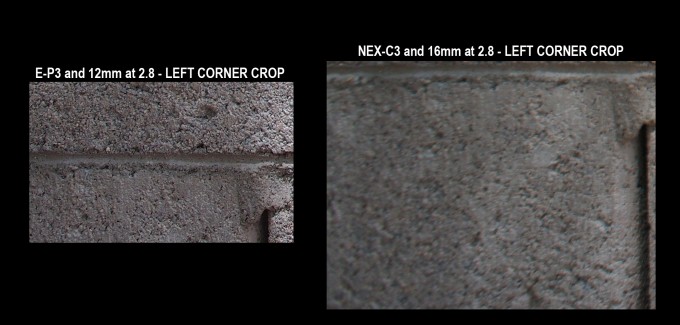 My eyes are telling me that the Olympus is kicking the pants off of the NEX in this test, but it should! The E-P3 and 12mm combo is $1700. The NEX-C3 is $599, and the Sony 16mm is known for being soft. I just wanted to show this so people do not thing the NEX C3 is giving better corner performance with the kit lenses. Still soft as ever. If you stop down the 16,, to 5.6 it sharpens up nicely but at 2.8 it is soft.
–
The E-P3 vs all the others…and the bottom line conclusion.
I KNOW I will get asked "Which one should I buy"?, or "Is the E-P3 worth the upgrade from an E-P2"? Well, in comparison to the Fuji X100 or Ricoh GXR system with 28mm 2.5 module, the E-P3 with 12mm lens is more expensive than either. The Fuji comes in at $1199 while you can snag the beautiful Ricoh & 28 for $950 or so. The E-P3 with the 12mm lens is coming in at $899 plus $799 for a total of $1600. Quite pricey for a micro 4/3 camera system. Maybe this is why I felt that the Panasonic G3 seemed "cheap"…(because it is priced much lower).
The E-P3 is a camera like no other though. When I shoot with any PEN camera I have FUN. The camera inspires me to take it with me at all times. Its small, sleek, thin and light. The out of camera JPEGS are very good and many times I shoot it just with the B&W art filter as I really love the look it gives. But the big question is IMAGE QUALITY! How does the E-P3 compare to the other cameras? Well, in all reality it is up there and close but you will still get better overall image quality from the X100, X1, and Ricoh GXR. You will get a bit better Dynamic Range from the larger sensors as well but I can say that with all of the new enhancements in the E-P3, this is the best micro 4/3 camera to date…IN MY OPINION. The Dynamic Range of the E-P3 is the best of the Micro 4/3 cameras I have seen to date, in real world use, not charts.
The high ISO capability is indeed better, the camera is MUCH MUCH faster, the new OLED display is gorgeous (though can have a green tint when looked at on an angle), and I think that the new 12mm lens is the best M4/3 lens to date. If you are invested in the Micro 4/3 system then this camera is a worthy upgrade to all of the PEN cameras that came before it. This IS the PEN Flagship (at the time of this writing) so if you have an E-P1 it is 100% worth the upgrade. If you have an E-P2 you have to ask yourself if all of the new features and speed is worth the upgrade cost. I think it is.  The new flash, the touch screen (which is actually pretty damn cool), the new dual core processor for speed, the new true pic 6 engine that allows for better processing and higher ISO use, and the new Olympus made sensor that while is still 12MP, does offer some improvements, again in ISO, Dynamic Range and color.
I have not yet been able to process any RAW files so it is tough to see if the DR is enhanced much over the E-P2 (I could easily tell with a RAW file). The bottom line is that the new E-P3 and 12mm lens is as good as it gets in the Micro 4/3 world for taking photos in every area. Body style, build, and output. Period!
–
Out of camera JPEG/Color!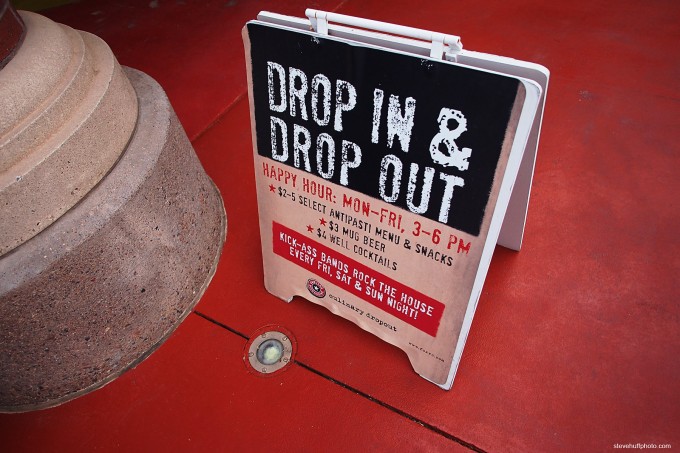 –
UPDATE AFTER SHOOTING MORE WITH THE E-P3, AND buying my review sample!
So I have now had the E-P3 for a while and have been shooting with it EVERY DAY. Yes, even my Leica M9P has been sitting lonely on the shelf and today as I drove around with E-P3 in hand I asked myself what the heck I was doing? I have this work of art camera at home, the camera I adore and love, but I had been bringing out the E-P3 and 12mm with me every where instead! As I pondered the question I knew the answer but did not want to admit it or say it aloud. I mean, I am preferring taking out the little half frame E-P3 over m gorgeous and new $8,000 M9-P and the worlds best 50, the Leica 5o Summilux? Well, for the past 3 weeks I have indeed been enjoying the E-P3 more and I will tell you why.
It's SO small and light, even more so than the M9.
It's so quick and easy. I can raise the camera at any time and it focuses and fires almost instantly.
The IQ is not up to the M9 league, no way…BUT it is VERY good and for my "snapshots" and family stuff it is more than enough.
I can shoot JPEG and get superb quality! No messing with RAW files.
It's 12 MP, so the files are fast and easy to work with.
The 12mm is one damn fine lens all the way around. After using it more and more I find it is worth the asking price. Not one regret in buying it. (though my wallet says otherwise)
The out of camera color, in the right lighting is stellar. Auto white balance is the best Ive seen in any M4/3 cam as is exposure. Wow.
MOVIES! I have been shooting more personal video lately and may actually do a whole project/mini documentary with the E-P3, 12mm, 25 1.4, and 45 1.8.
The cool factor is also there in its look, feel…this IS the best Micro 4/3 camera to date IN MY OPINION!
Now, with all of that out of the way let me state that my M9P is still my favorite camera of all time. When I pick it up and shoot it always delivers super rich and deep files. BUT for my daily snaps, it is not needed so I am finding having a 2nd camera like the E-P3 is a perfect addition to my stable. So much so, I let go of my NEX-5 and my Ricoh GXR. I do have a feeling the new Sony NEX-7 will get me but for now I am having a love affair with my E-P3 and 12mm and looking forward to the 45 1.8 and 25 1.4. The camera is not perfect, it doesn't do low light as good as the bigger sensors but for what it is, with it's size, speed, features, quality and style..it is simply a super recommended camera.
If you bought one you would not be sorry
and if you were, that is what return policies are for 🙂
–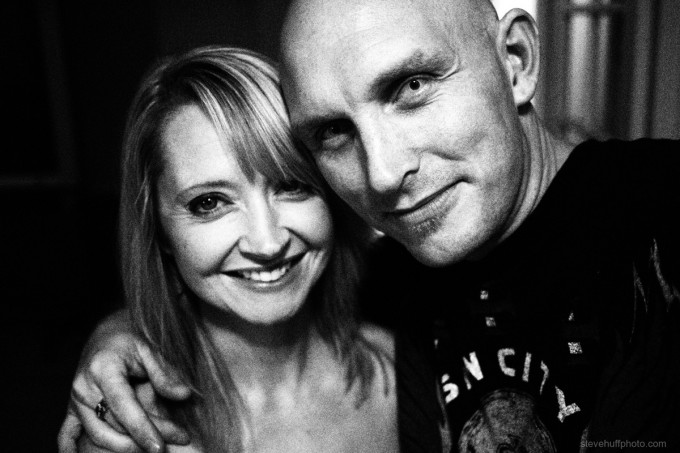 –
WHERE TO BUY?
If you want to buy one, B&H sells them in Black, white and silver. They also sell the 12MM lens. If you get one, let me know how you like it!
–
PROS AND CONS OF THE E-P3 AND THE 12MM F/2 LENS
PROS:
Loaded with new features over the E-P2!
SUPER fast AF, finally! 35 point AF is a screamer! (with newest lenses)
New built in flash
New OLED Touch Screen Display
New Dual Core Processor
New Sensor
Better HIGH ISO performance
Still the same great E-P build and style
Added video record button
Added 1080 HD Recording
Mode dial now on the right with other controls
Olympus finally releasing "pro" lenses
New 12mm is best M4/3 lens to date in fit, finish, and performance
New menu system is clean and easy to navigate
Seems like it has better Dynamic Range
CONS:
Expensive with the 12mm lens, but not so bad with the kit zoom at $899.
No built in EVF included. Again.
No tilt/swivel LCD..again.
High ISO can get a but smudgy but color stays good, turn off noise reduction for best results.
Battery lasts for about 300 shots due to new focus system eating up the battery life.
Jello effect in video is pretty pronounced this time around but if you turn off IS it goes away.
Even with the new Dual Core processor, it is still choppy when recording video using some art filters (like B&W)
–
E-P3 and Zeiss ZM Sonnar at 1.5 (with an adapter)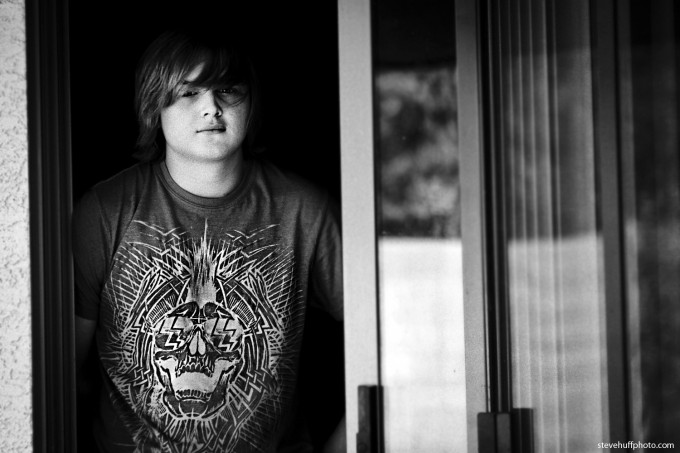 –
E-P3 and SLR Magic 12mm 1.6 at 1.6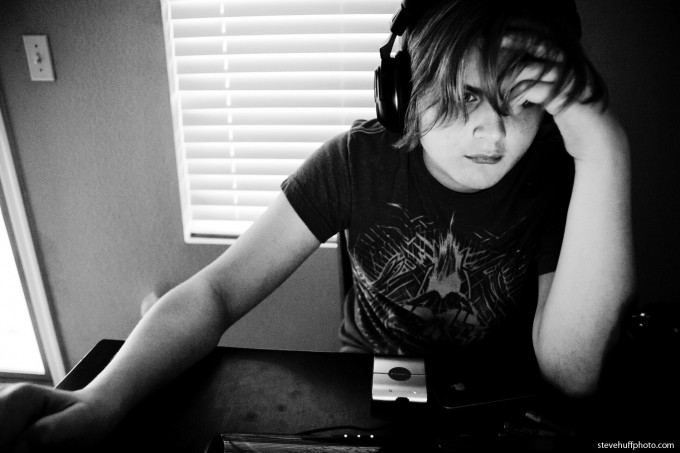 –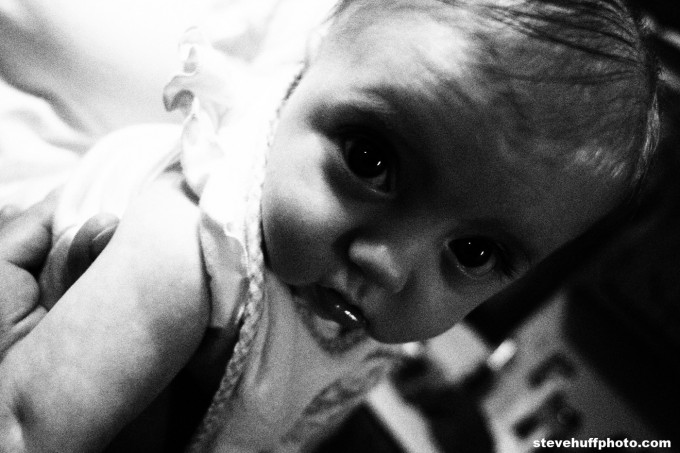 –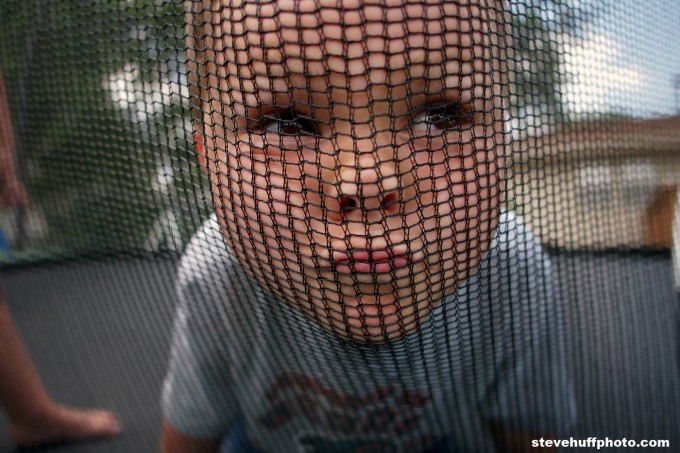 –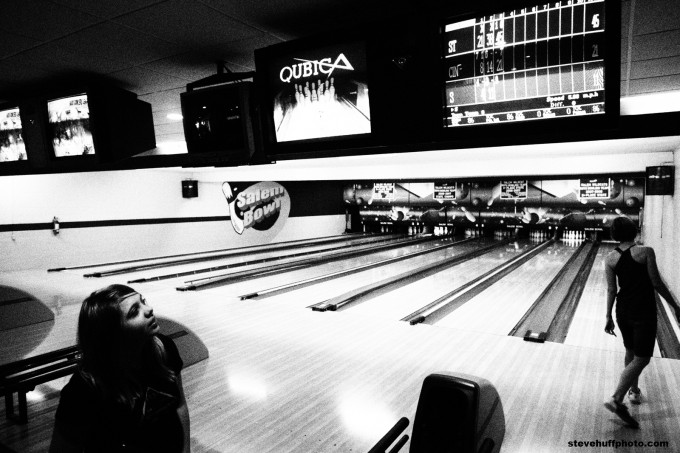 –
–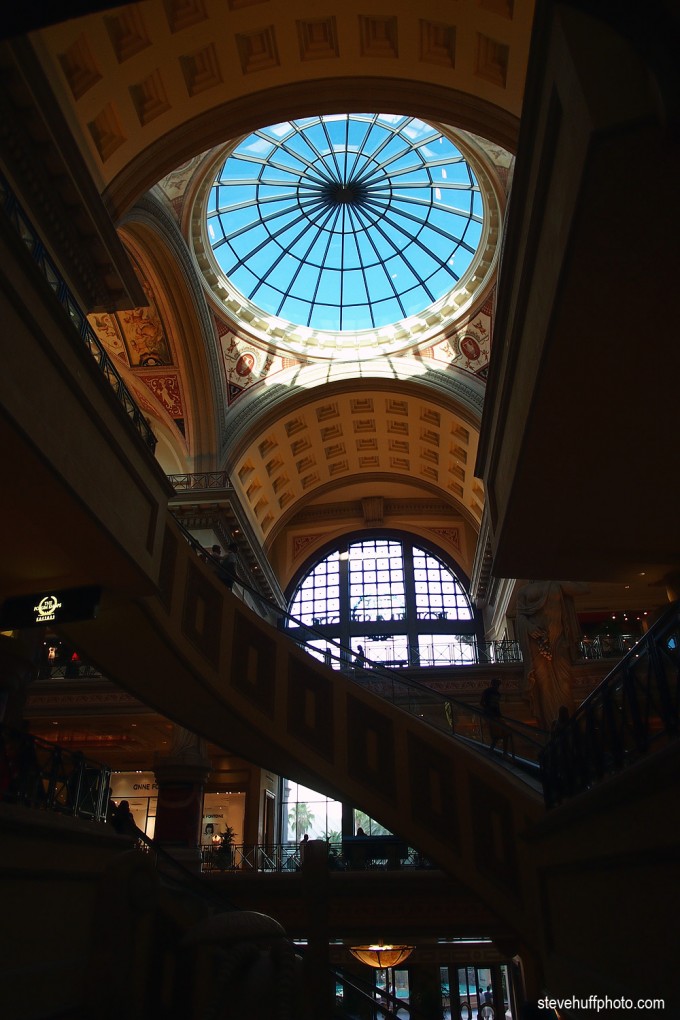 –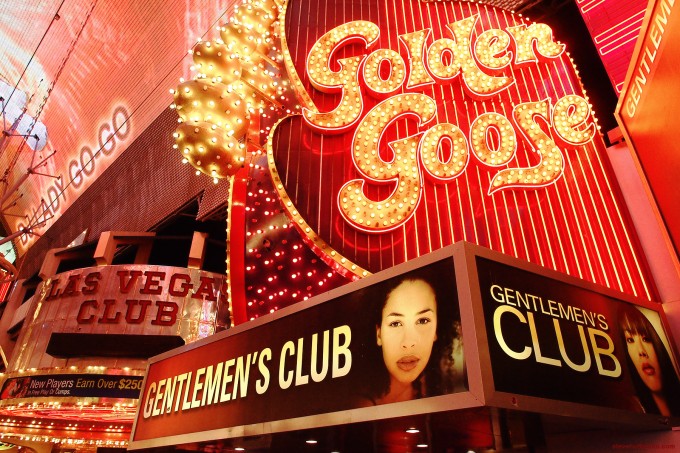 –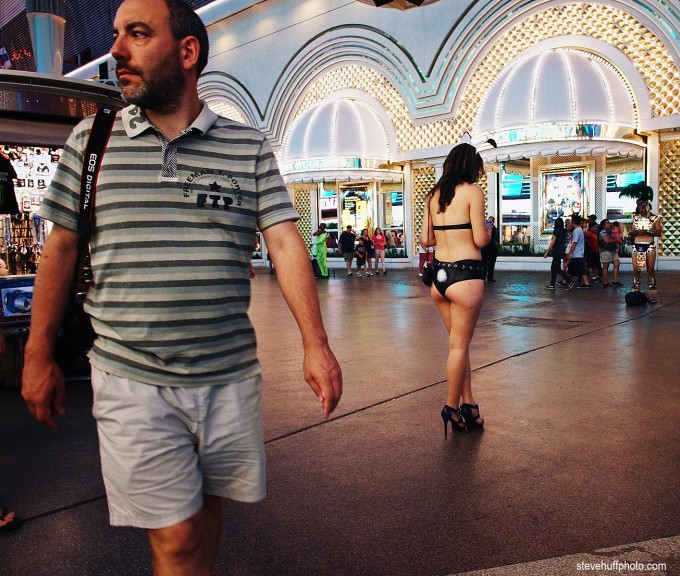 –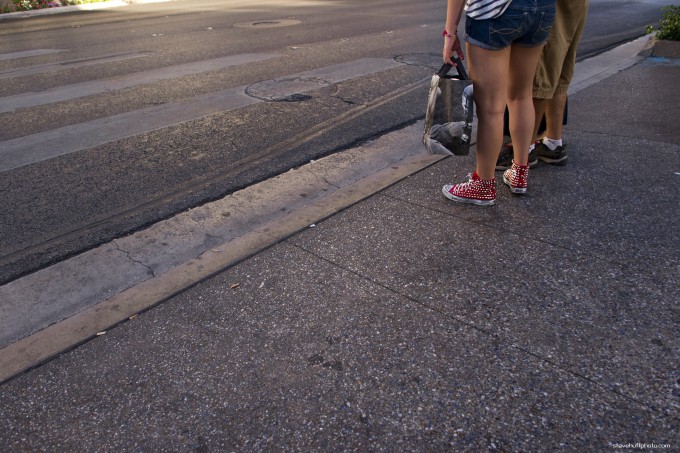 [ad#Adsense Blog Sq Embed Image]
HELP ME TO KEEP THIS SITE GOING AND GROWING!! IT'S EASY TO HELP OUT & I CAN USE ALL THE HELP I CAN GET!
Remember, anytime you follow my links here and buy from B&H or AMAZON,
 this helps to keep my site going. If it was not for these links, there would be no way to fund this site, so I thank you in advance if you visit these links. I thank you more if you make a purchase! I have nifty search bars at the upper right of each page so you easily search for something at either store! I currently spend 10-14 hours a day working on this site and the only way that I can pay for it is with your help, so thank you! Currently my traffic has been increasing but my funds to pay for the site has been decreasing, so any help would be GREATLY appreciated!
Even if  you buy baby food, napkins or toothpicks at amazon it helps this site, and you do not pay anything extra by using the links here. Again, you pay nothing extra by using my links, it is just a way to help support this site, so again, I thank you in advance 

If you enjoyed this article/review, feel free to leave a comment at the bottom of this page and also be sure to join me on twitter or my new facebook fan page! Also, you can subscribe to my feed at my subscribe page HERE and read these posts in your browser or news reader! Be sure and visit the all new forums on the site HERE.