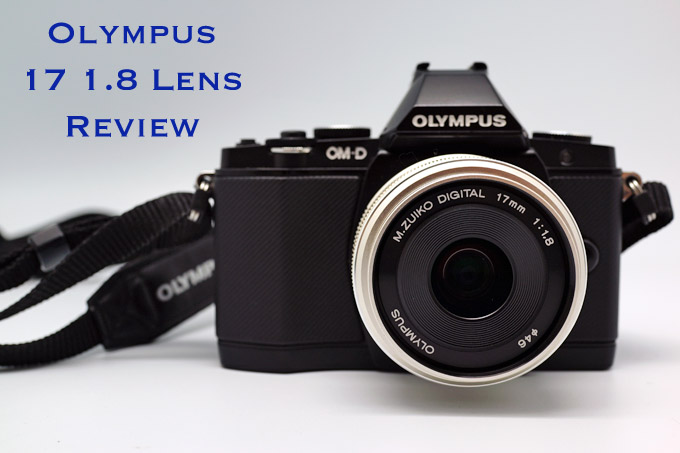 The Olympus 17 1.8 Lens Review by Steve Huff
Another home run for Olympus with their 35mm equivalent lens
Hello again to all! It is time once again for me to sit down and write for a few hours as I tell you all about my experience with the Olympus 17 1.8 Lens for the Micro 4/3 system. Once the news hit about this lens I knew I had to try it as this gives us a 35mm equivalent when shooting our beloved Micro 4/3 cameras and let me tell you…it is a PERFECT everyday mate for  the OM-D E-M5.
I have been shooting with the OM-D and 17 along with the Fuji X-E1 and Sony RX1 and getting out and taking photos, not test charts which reminds me of a time about 4 years ago now when I started this site. When I wrote my very 1st review on the Leica M8 I called it a "Real World" review because at that time there were ZERO websites reviewing cameras in a real world way, meaning, using them for what they were designed for..taking photos. Other sites did massive pixel peeping tests and other tests which never meant squat to anyone who really used the camera for what they were designed for. So when I started writing reviews based on the shooting experience, the feeling and real image quality results I was ridiculed and laughed at by many. But here we are in 2013 and the majority of review sites have gone "real world" which I think is FANTASTIC as it tells more about a camera or lens than any scientific tests do.
[ad#Adsense Blog Sq Embed Image]
As for me, I still do things the way I always have and when I use a new camera, a new lens or a new photographic product I actually use it and if I have an issue with it I say so. If it is amazing I say so. I also show the results to back up what I say and I try my best to let you guys know how it is to use the product. I use it just as you would. I unbox it, charge the battery and get out and shoot.
This new Olympus lens is a beauty and when I say it is a perfect mate on the E-M5, I mean it. If you love the 35mm field of view then you will ADORE this lens on your E-M5. Trust me.
The OM-D E-M5 with the 17 1.8 at f/1.8 – WIDE OPEN – Click image for larger 1800 pixel wide version to see the real deal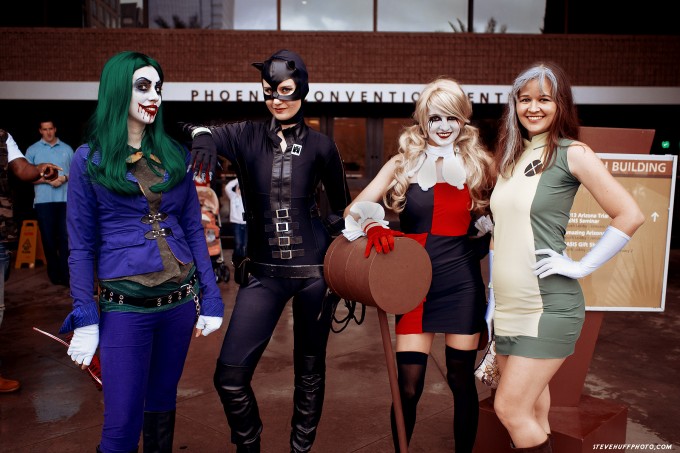 Olympus has been the only company that has TRULY been ROCKING IT non stop in the mirrorless world with one solid release after another. The E-M5 is my runner-up for camera of the year 2012 and it is still one hell of a camera that can give you beautiful results and when paired with this new 17 1.8 the AF is just about instant. It focused about twice as fast as the Fuji X-E1 and 35 1.4 (this is fact) and just like my RX1, nailed it every time.
Olympus, IMO, makes the best Micro 4/3 lenses available. The 12 f/2 is beautiful, the 17 1.8 is gorgeous, the 45 1.8 is magical and the 75 1.8 is a masterpiece for mirrorless. I also can not forget the 60 Macro, which is the best Macro lens I have ever shot with. With that setup there is nothing else you would need for most photography and the beauty of it all is that this whole system is very compact while delivering top results.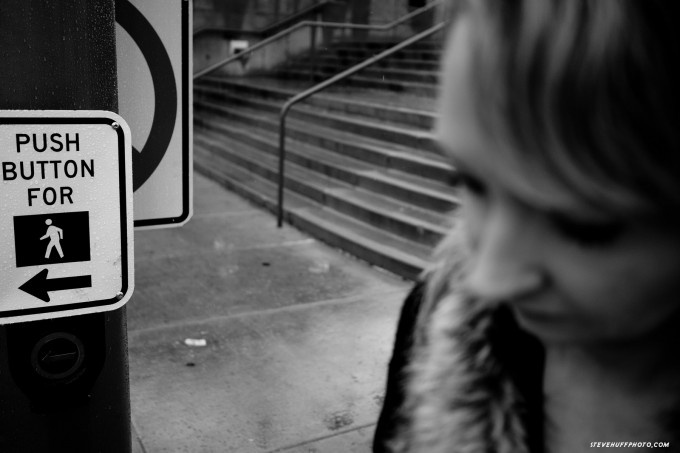 The Lens Arrives
When the 17 1.8 arrived I took it out of the box and smiled. It is SMALL, light, and at the same time, very well made. It reminds me most of the 12 f/2 with its snap manual focus feature where you pull back the focus ring to automatically turn on manual focus. This is a great feature and I love it with the 12mm.
I have to admit, I have not read even one review of this lens because I wanted it to be new and fresh and I wanted to experience it for myself without influence from others. I have had e-mails asking me if I had issues with the lens as others reported but I can happily say I have had NONE. This lens has been phenomenal on the OM-D E-M5 in my use with it but then again I do not critically pixel peep and look at every pixel of the photo at 100%. I look at the photo and if it is pleasing to my eye and if what was captured was what I envisioned then I am happy. I also love character in a lens and this lens has a beautiful character. Not to critically sharp and not overly smooth. It really does provide very pleasing results and reminds me a bit of the Leica 35 Summarit in the way it renders.
UPDATE October 2013: This lens is even better on the new E-M1 and E-P5!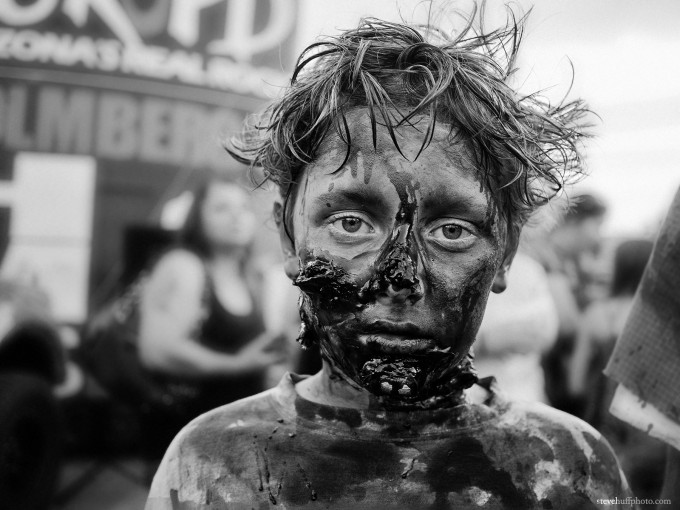 The lens is Sharp, has super fast AF, gives you beautiful Bokeh and a very nice "MOJO FILLED" character. Wide open and at f/2 the bokeh it produces is lovely and smooth. In that regard it almost reminds me of the "Bokeh King" Leica 35mm Summicron V4 which in reality does not have the smoothest bokeh wide open, but more so stopped down. The Olympus has pretty damn smooth Bokeh though, even when wide open.
Wide open Bokeh – click for larger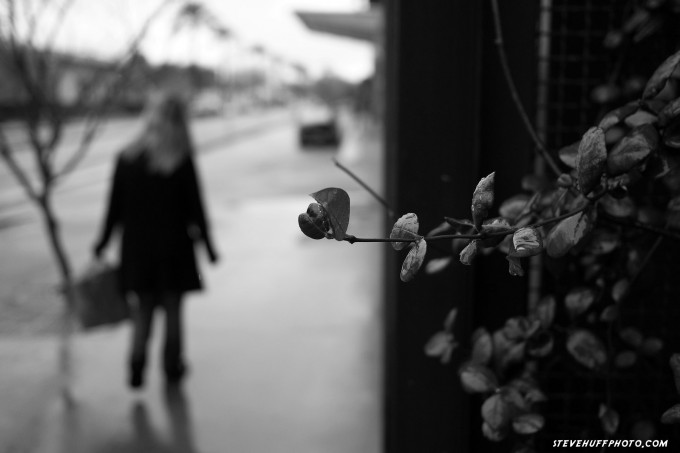 –
Build, feel, speed – this baby is built for it all when used on the E-M5
When you buy a new lens, especially one coming in at $499 like this one you expect it to be solid, perform well and focus fast and accurately. Well have no worries here because this lens is pretty slick and feels much like the 12mm f/2, focuses lightening fast and is accurate 99% of the time. I only use the center focus point on the E-M5 and it never seems to fail me.
The feel is nice. It is small, and the manual focus ring is smooth. Again, if you have tried out the 12mm f/2 then this is the same. For me, the $499 price is about right for a lens of this quality.
The next two these shots were taken WIDE OPEN at f/1.8 – click for larger views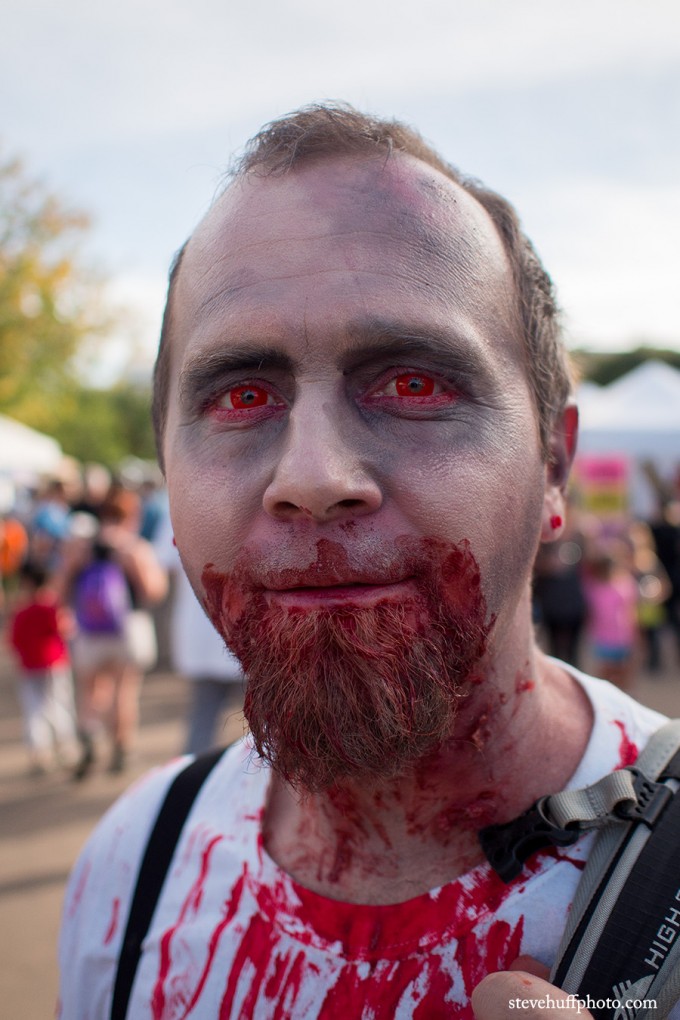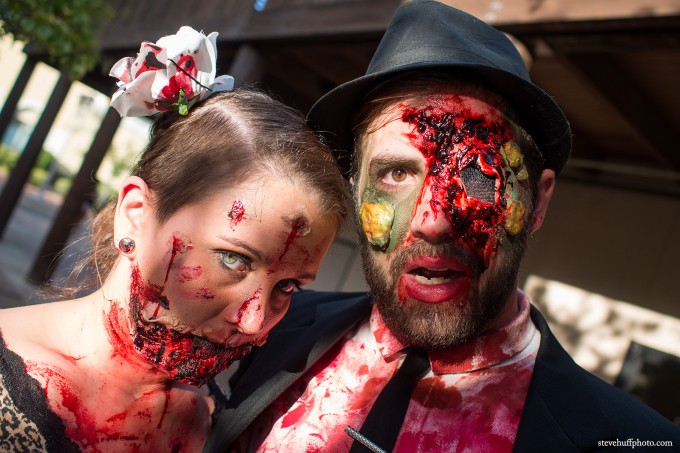 Is the Olympus E-M5 still a wise choice in 2013? What about the Fuji X-E1?
I get this question quite often. I see so many people who are buying a new camera and they are stuck between the E-M5, Fuji X-E1 and a NEX-6 or 7. Well, those are all good choices and any will give you nice results but I look at the lenses as the future of any system and I also look at "usability" as that is also very important. Look at Leica, they are known worldwide for  their amazing glass and it is those lenses  that make the magic with their cameras which happen to be the king of amazing "usability".
To me, Micro 4/3 has some of the best glass in the whole mirrorless world, and the E-M5 is slick as hell in the usability dept. Sony is also kicking some serious tail but they are lacking with good glass for the NEX system and to date they really only have ONE super fantastic offering for the NEX system, the Zeiss 24 1.8. The others are good but not "special". The premium Olympus primes are all pretty special IMO.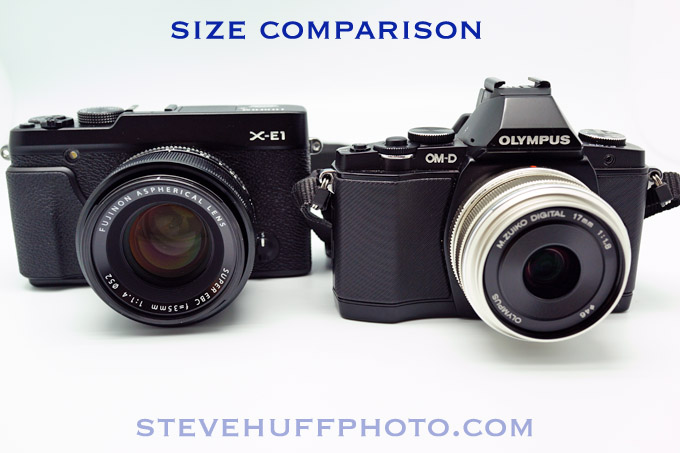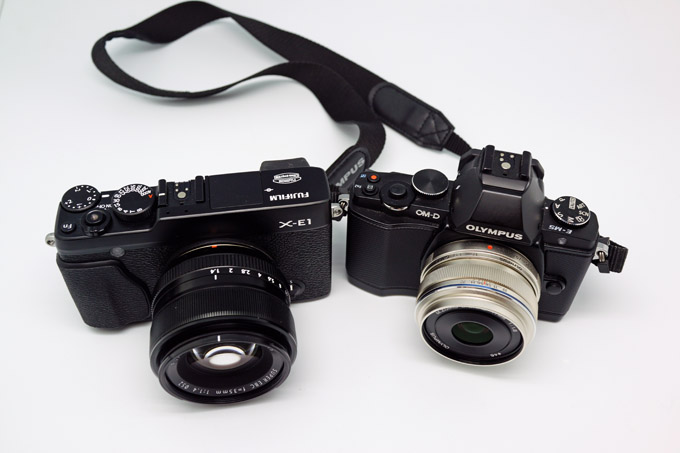 Fuji X has a couple of good lenses and their 35 1.4 can be spectacular, in good light and when it focuses correctly. I took the X-E1 with the 35 1.4 to the same event and again the Fuji left me frustrated and I missed so many shots due to the AF missing the focus point. When the Fuji is indoor in lower light or funky light the results are not usually very pleasing as the AF is slow and the AWB is not up there with the best. It throws out funky color casts if you are in some indoor low lighting. I am hoping and have faith that the X100s delivers on speed and accuracy (and I think it will) and improved AWB. I feel the X bodies are more like beta models being tested by those who buy them. No offense to whoever owns them and loves them, and MANY of you do, it is just not working for me as they are much to quirky and for my tastes, there are better options out there right now in my opinion.
I can say the X-E1 and 35 1.4 taken out in good light or sunlight or studio light will reward you with a super nice image that draws you in to it with nice depth and colors. But side by side indoors low light other cameras do much better. I know, I shot them all.
So for me, I would take the E-M5 and 17 1.8 or 25 1.4 over the X-E1 and 35 1.4. I just do not get along with the Fuji X bodies. The images I get from the E-M5 are more to my liking, and the best part is, I do not miss shots due to slow or dodgy AF. I would also choose it over a NEX right now just due to the masterpiece lenses available for the Micro 4/3 system. The 12mm, the 45 1.8, the 75 1.8 and the 25 1.4 from Panasonic.
Again, I just write what I feel from MY experience and I am always 100% honest about my experiences. The OM-D E-M5 can give you back very rich and glassy images 🙂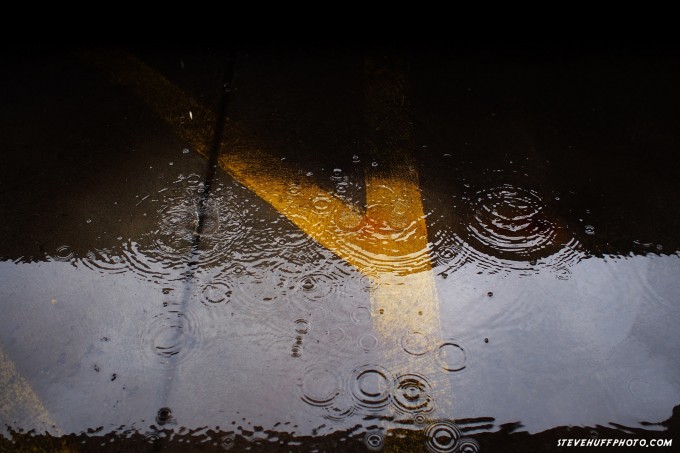 –
The BIG question: This lens or the Panasonic 20 1.7/25 1.4?
Anyone who has shot Micro 4/3 is very aware of the superb 20 1.7 lens from Panasonic, which I have always loved. It has always been the go to lens for many M4/3 shooters and for good reason. It is priced well and delivered the IQ every time. It was the 1st fast prime lens for M4/3 and was a HUGE seller back a few years ago. Today we have so many more choices and even the newer Panasonic 25 1.4 which I LOVE. But if you do not own either of these and you are looking for a fast lens for your E-M5 I would not hesitate to recommend the 17 1.8 or 25 1.4 (if you want a 50mm equivalent). For me, it is the perfect fit for the E-M5. The build, feel, manual focus and AF speed beat out the other two. AF speed especially. The two Panasonic's will not AF as fast as this Olympus if shot on an OM-D.
As for IQ..the Panasonic 20 1.7 will give you a cooler color cast and the Olympus a warmer one. The Olympus is a little more "organic" in its rendering (this is good) and the Panasonic a little teeny bit "flatter". Both are pin sharp and my version of the Olympus is VERY sharp just like the other Olympus premium offerings but the Panasonic 20 may be a tad sharper if clinical is more to your liking. The 25 1.4 is superb and the best of the lot in IQ but is larger and slower in operation and is a 50mm equivalent not a 35.
The 17 1.8 lens is very good when it comes to CA. As for vignetting, when wide open it is mild but not an issue to me. If I am shooting a landscape I would stop it down. By f/2 you do not really see any vignetting (see the shot below of the statue which was shot at f/2)
The 17 1.8 is $499 at Amazon or B&H Photo. The 20 1.7 is $349 at Amazon and the Panasonic 25 1.4 is  at $499.
For a 35mm equivalent my money would go to the Olympus 17 1.8 as I just adore all of these Olympus premium offerings and on the OM-D they work extremely well. With that said, the 20 1.7 and 25 1.4 are also super and you can not go wrong with any of them. It all comes down to what works FOR YOU. Hell, I even like the old 17 2.8 from Olympus even though it's somewhat "soft". I feel it has a pleasing rendering.
–
A quick generic JPEG DOF comparison – Olympus vs Sony RX1
Just a quick JPEG comparison to show the difference between the OM-D with 17 1.8 at f/2 vs the RX1 at f/2 – both 35mm FOV but there will be a difference in DOF. You must click the images to see the larger and better versions of each. The Sony has a full frame sensor, the Olympus a Micro 4/3 sensor which is smaller than full frame or APS-C.
1st shot is with the E-M5 and 17 1.8 at  f/2. Very sharp but pleasing.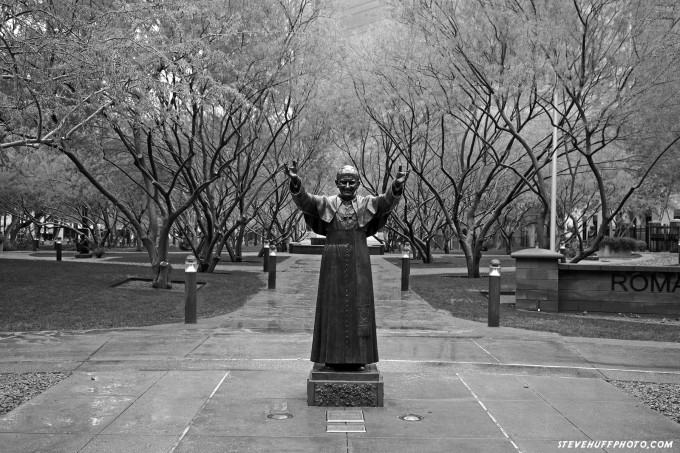 The same shot taken with my main shooter, the full frame Sony RX1. The little Olympus has DOF differences but not bad at all!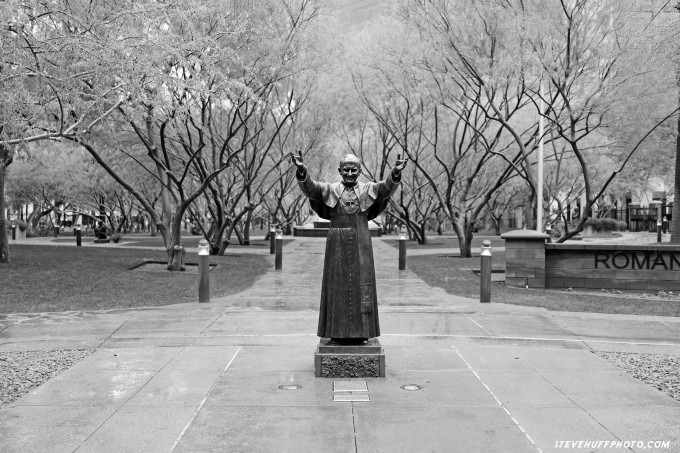 While I prefer the RX1 version of this image the OM-D did not do too bad in comparison. I also shot this with the X-E1 using the manual focus SLR Magic 35 1.4 but it was not in focus due to my focusing error (or is it the lens)?
Olympus OM-D – f/2 – iso 320 – JPEG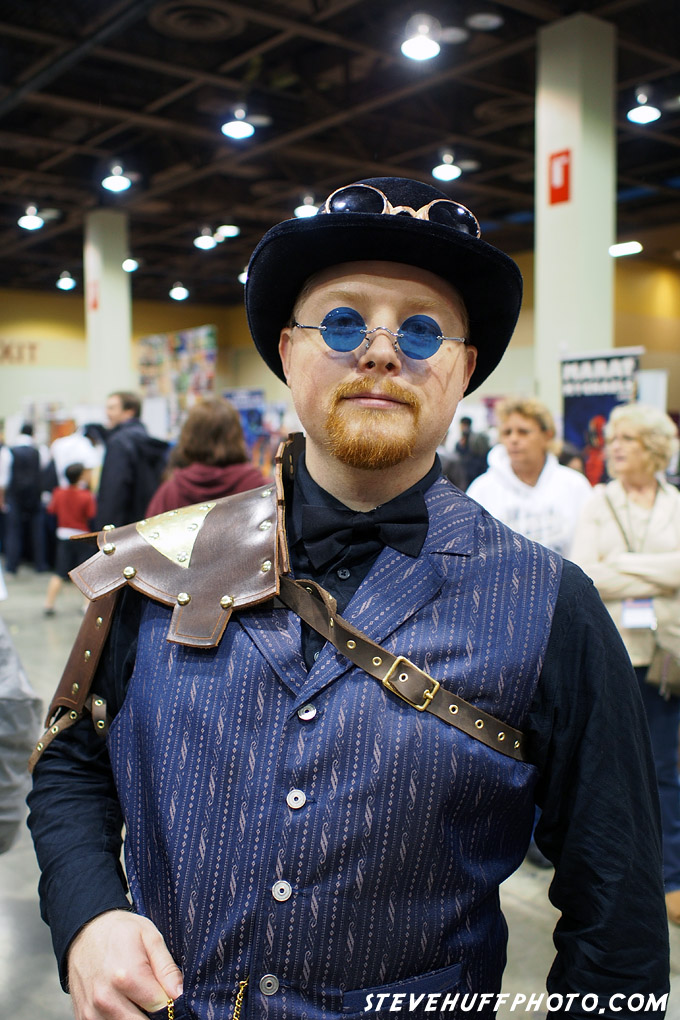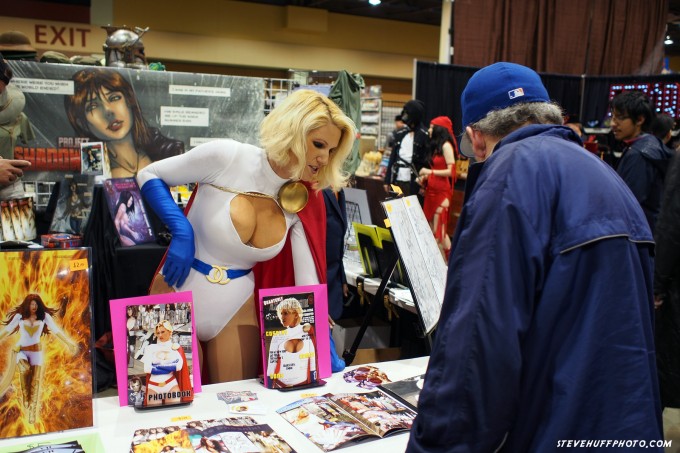 Detail/Sharpness
While this lens is not as razor-sharp when wide open as the 75 1.8 or even the Panasonic 20 1.7, it is still sharp. You can click the image below for a full size from RAW image. Focus was on the statue.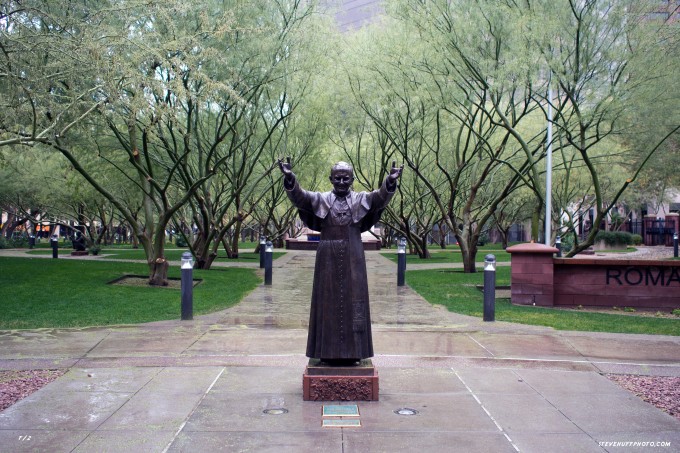 and one more snapshot at 1.8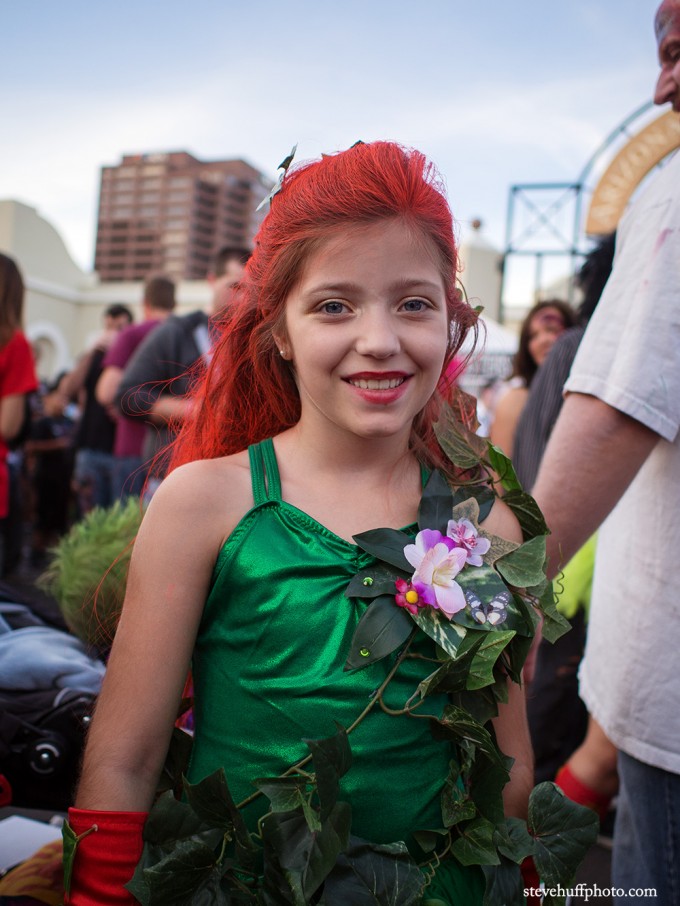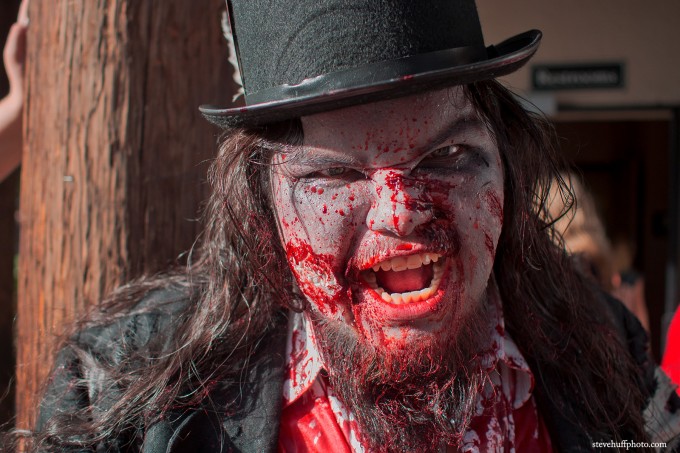 What I do not like about the 17 1.8 lens
I sat here and thought about it and at the end of the day this lens gave me no issues, was plenty sharp enough, was very good for portraits or available light scenes and was a very well made and performing lens. I am aware some think that this lens is not as good as the other Olympus offerings but in my experience, it absolutely is. It may not be a perfect as the 75 1.8 but it is damn good, and would be my pick for this focal length on the OM-D E-M5. But there is one thing I wish Olympus would do, and that is to include a lens hood in the box. Instead it is a $80 accessory and this is kind of ridiculous (as is the Sony $180 lens hood for  the RX1).
That is really my only complaint about the 17 1.8 lens. That and it should be weather sealed since the E-M5 is.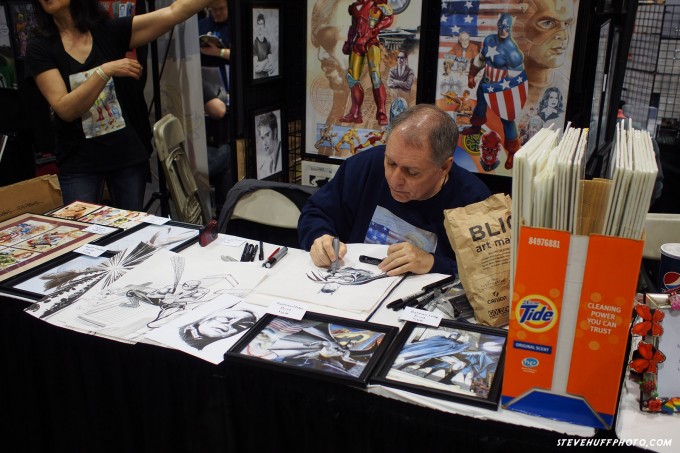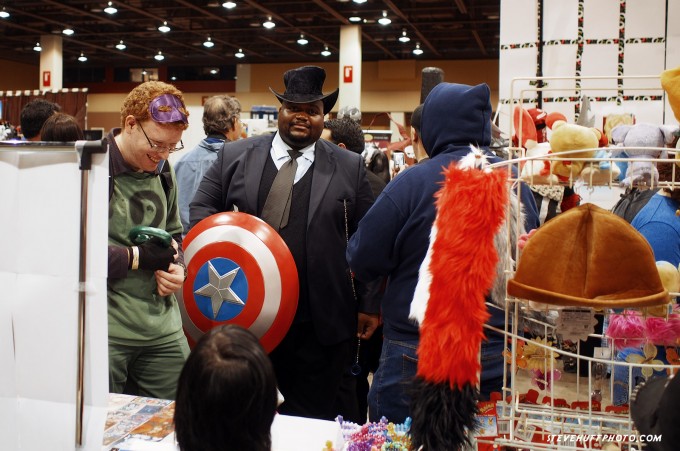 –
My final conclusion on the Olympus 17 1.8 Lens
This one is easy. This lens has the build, the speed, the feel, the looks, the design and the performance in IQ that makes it a no brainer for your Olympus Micro 4/3 camera (especially the E-M5). If you shoot a Panasonic camera I can not say how the lens does as I did not test it on a Panasonic body but on the E-M5 it rocks just as much as their other premium lenses.
You will get less "pop" when compared to an APS-C or full frame sensor when it comes to shallow DOF but there is plenty of shallow DOF to be had with this guy. I can not imagine anyone being disappointed with the lens. Some may crave more shallow DOF because with this lens you are getting the Depth of Field of a 17mm lens, as that is what it is. The wider angle the lens the more DOF you will get (less shallow) so you are not going to get the blurred backgrounds of a true 35 f.2 lens like one would get on the Sony RX1. Even so, for Micro 4/3 this lens is pretty damn sweet. I love it.
It may not be critically sharp corner to corner but it doesn't need to be as it is sharp enough for any photo you may need to take and it has the character that will please you when you actually use it for photo taking 🙂
Another bravo to Olympus. Just makes me wonder what is to come next from them.
You can buy this lens at Amazon HERE or B&H Photo.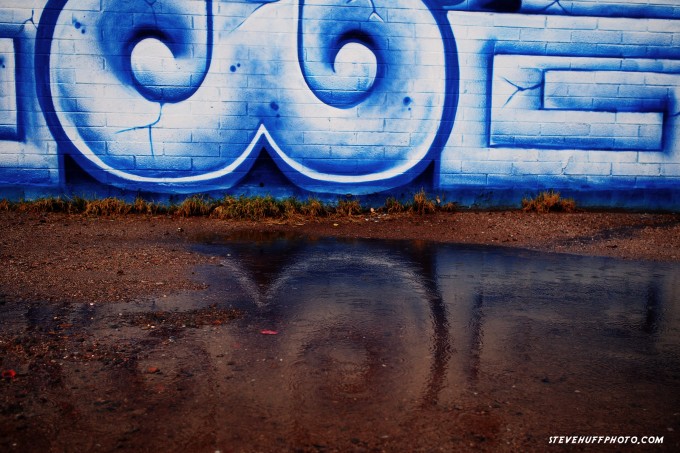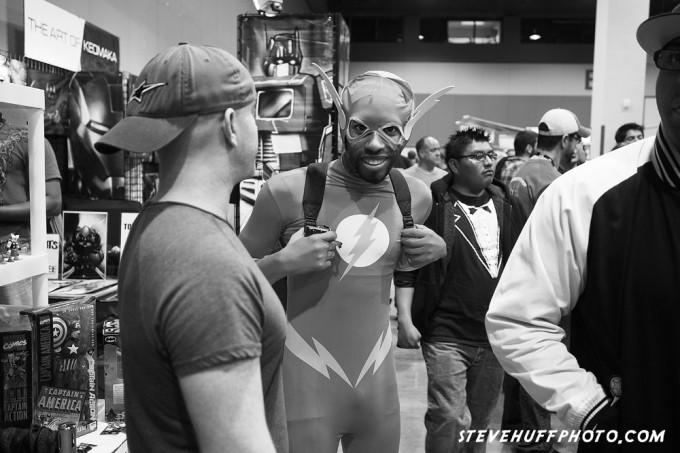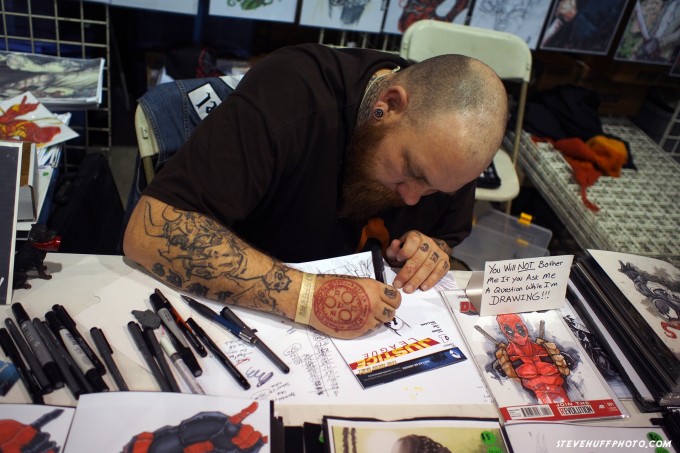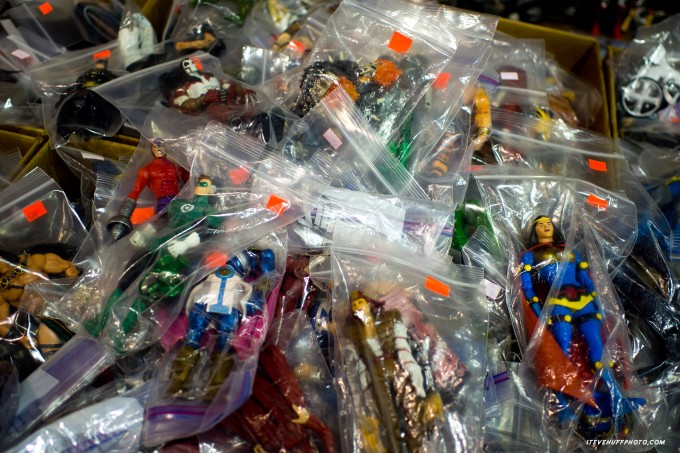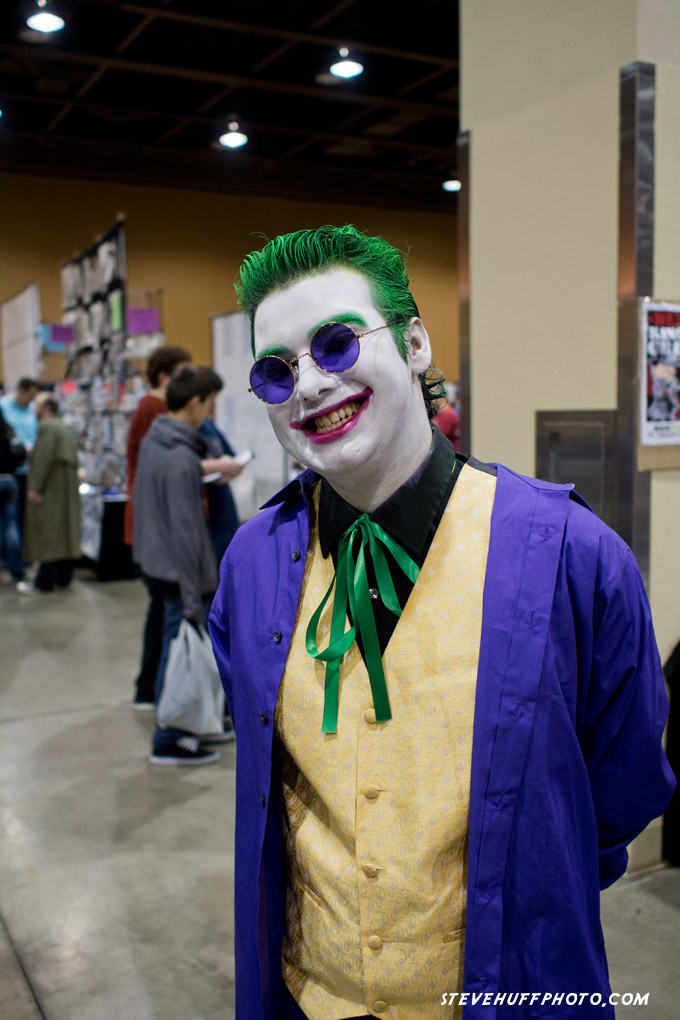 UPDATE: OK, so I read a review or two after I finished writing my own and came across one that sort of trashed the lens but then again, it was from a site that is more scientific and technical, which really does not tell you much about using it for real photos in the correct way. If I did not own the RX1 I would buy this lens in a nanosecond for the E-M5 and that is a fact but the RX1 is taking care of my 35mm needs just fine 🙂
Again, compared to the 20 1.7 this lens is faster to AF, has better build, warmer color compared to cool color and has features such as the pull back MF implementation and all of the correction on the Olympus bodies. For $150 more than the Panasonic you get this plus a little more "mojo". If it is just sharpness you are after get the Panasonic as it is a little sharper of a lens.
–
HELP ME TO KEEP THIS SITE GOING AND GROWING!! IT'S EASY TO HELP OUT & I CAN USE ALL THE HELP I CAN GET!
PLEASE Remember, anytime you follow my links here and buy from B&H or AMAZON,
 this helps to keep my site going. If it was not for these links, there would be no way to fund this site (and the cost these days to keep it going is pretty damn high), so I thank you in advance if you visit these links. I thank you more if you make a purchase! I have nifty search bars at the upper right of each page so you easily search for something at either store! I currently spend 10-14 hours a day working on this site and the only way that I can pay for it is with your help, so thank you! Currently my traffic has been increasing but my funds to pay for the site has been decreasing, so any help would be GREATLY appreciated!
Even if  you buy baby food, napkins or toothpicks at Amazon it helps this site, and you do not pay anything extra by using the links here. Again, you pay nothing extra by using my links, it is just a way to help support this site, so again, I thank you in advance 

 More info is here on how you can help!
If you enjoyed this article/review, feel free to leave a comment at the bottom of this page and also be sure to join me on twitter, my facebook fan page and now GOOGLE +!
Also, you can subscribe to my feed at my subscribe page HERE and read these posts in your browser or news reader!