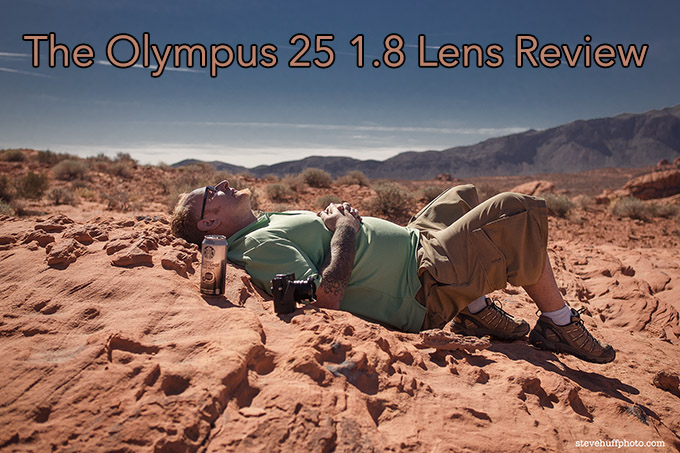 The Olympus 25 1.8 Lens Review on the E-M1
By Steve Huff
Hello once again to all of you camera crazy readers! Today I am going to talk about the new-ish Olympus 25 1.8 lens as it has recently shipped and is really the only Auto Focus competition to the now legendary Panasonic 25 1.4 lens, which has been known as one of the finest lenses for  the Micro 4/3 system. That lens, on SOME cameras, has been known to have slower focus and a "rattlesnake" sound when just attached to the lens with the camera being powered on. (On the E-M1 I do not hear this effect though). The new Olympus is smaller, sleeker, focuses faster, much shorter with hood attached and comes in at $129 less than the Panasonic counterpart.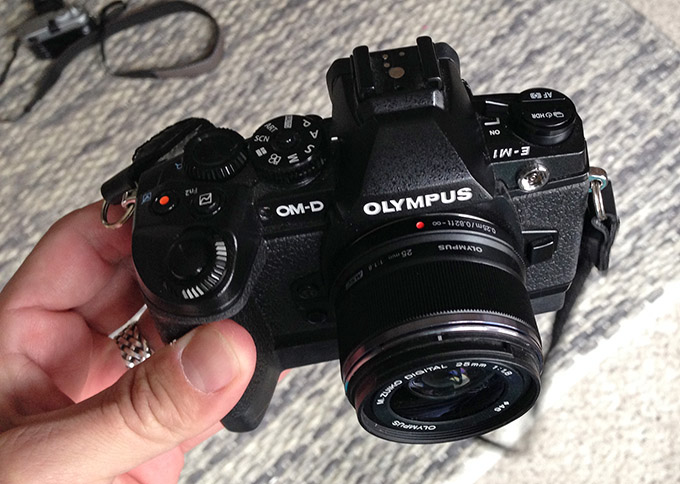 But how does it stack up to the Panasonic? Well, I will tell you right off the bat that while it is not as sharp as the Panasonic, it gets about 99.5% there. It does not have the Micro Contrast of the Panasonic, but gets us about 90% of the way there. It vignettes slightly when wide open where the Panasonic does not but it does focus slightly faster and like I said, it is quite a bit smaller as you will see below in the size comparison.
On the Las Vegas strip at f/2.5 with the Olympus 25 1.8. If you click this image you can see a larger size that is much sharper. In fact, it will show you just how sharp the lens is. I converted this one to B&W.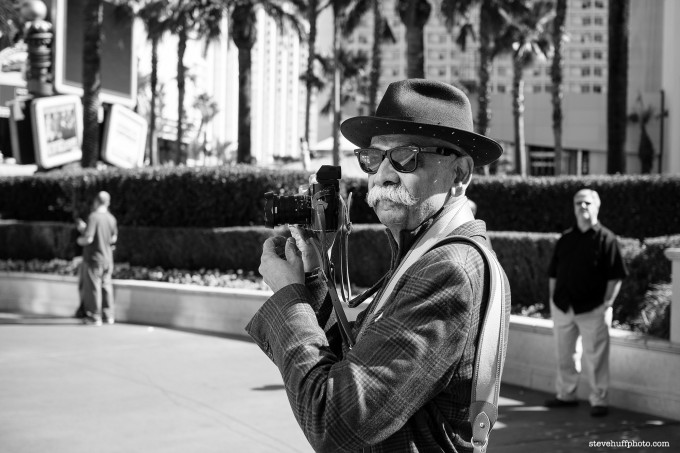 Over the years I have grown fond of certain lenses for the Micro 4/3 system. The Panasonic 25 1.4 is one of them while others like the Olympus 45 1.8, 75 1.8 and even 17 1.8 are up there as well with me. The 60 Macro is astonishing and the 12mm f/2 is one I really enjoy. The new 12-40 Zoom seems pretty versatile and incredible as well. I'd say my #1 most used lens on my E-M1 is the 17 1.8. For me, it has the sharpness, the detail, the color, and the "feel". I love it but I also have been enjoying the 35mm (equiv) focal length more lately.
Shot at f/1.8 this is close focused and right out of camera. Bold bright color and sharp with a pleasant Bokeh. Click it for larger/sharper!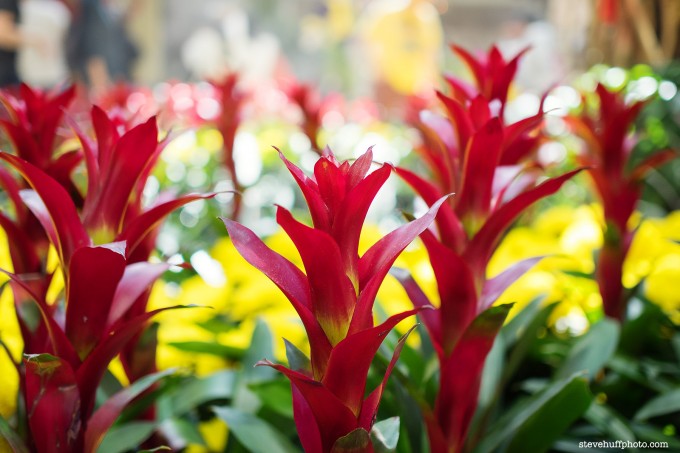 The Micro 4/3 Version of a 50mm explained
I go in phases between the 35mm and 50mm being my #1 fave to shoot with and these days it is 35 all the way, so when out shooting with this 25 (50mm equiv) I was once again having to get used to shooting this focal length. After a solid few days of shooting with it daily I remember what it is that makes it my #2 favorite focal length! It has the perfect mix of sharpness and shallow DOF possibilities. While this is indeed a true 25mm lens, and we will get 25mm DOF from the lens, the focal length appears as a 50mm. So imagine the Olympus 25mm as a 50mm with 25mm Depth of Field and "Bokeh". Due to the shorter focal length we will not get subject isolation as we will get on a real 50mm. It will give us 25mm DOF and isolation and yes, f 1.8 is a true f/1.8. Just on a 25mm lens.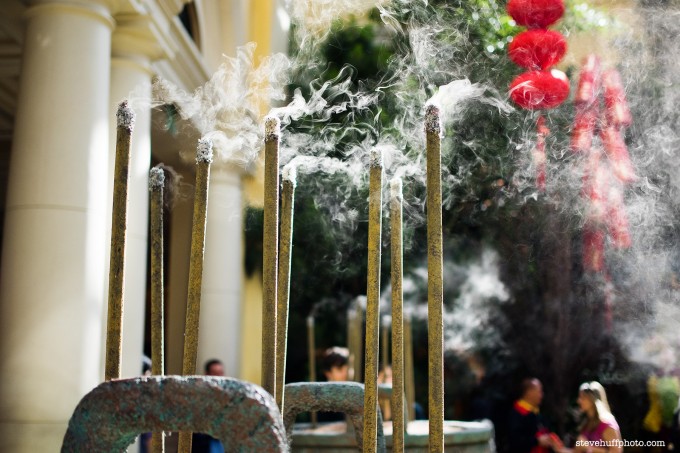 At the end of the day though, a 25mm acts like a 50mm for focal length/magnification so this is what you are going to see when looking through your viewfinder. It will not be like when you put a 24mm on your full frame camera, but like when you put a 50mm on your full frame camera except for the Depth of Field control. Basically, on Micro 4/3 we are magnifying that 25mm to give us a 50mm field of view.
Other 25mm lenses include the Panasonic 25 1.4, which is one of the highest rated 25mm lenses for Micro 4/3. We also have the amazingly good, and one of my all time manual focus faves, the Voigtlander 25mm f/0.95 which allows you to focus close, get almost full frame quality Depth of Field and Bokeh, and is built like the Voigtlander lenses for the Leica system.
One of our workshop attendees taking a break in the middle of the desert with his Starbucks and Leica M 🙂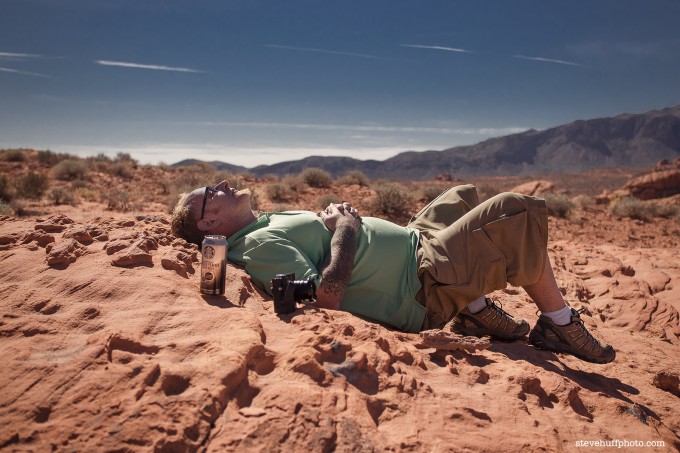 As always, speed costs and in Micro 4/3 is no exception. The Olympus 25 1.8 costs $399, the Panasonic is $529 and the Voigtlander will run you a cool grand.
You can see my Panasonic review HERE and some Voigtlander shots are HERE.
At the Valley of Fire with Todd Hatakeyama (Master Organizer – foreground) and Pro Photographer Extraordinaire Jay Bartlett (Background)
Just as with my other Micro 4/3 lens reviews, there is not much to say about the lens. I mean, when a lens is sharp, focuses fast and is small, light and beautiful in design what can you say? It really has no faults so all I can do is write about what I feel when it is compared to the Panasonic 25 1.4, the lens who reigns supreme in this focal length for this format. I already did ONE quick comparison while out on the road (which is why it was quick) so let me go into more detail about this lens VS the mighty Panasonic.
This is an OOC JPEG from the E-m1 and 25 1.8 shot at 2.5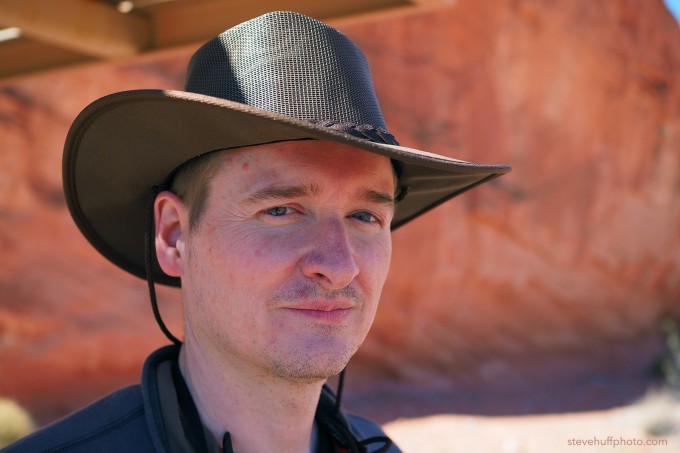 The Olympus 25 1.8 vs the Panasonic 25 1.4
Cost. The Panasonic can be bought HERE for $529. The Olympus can be bought here for $399. So, the Olympus is $129 less expensive than the Panasonic. Makes sense because the Olympus is an f/1.8 lens vs an f/1.4 of the Panasonic. So for cost, and bang for the buck, the Olympus wins.
SIZE. The Panasonic is quite a bit larger than the Olympus when the hoods are attached (see below) but the Panasonic is still a very small lens. Only when viewed next to the Olympus does it look large. The Olympus is super small and light where the Panasonic is wider, taller and has more bulk. The Olympus almost appears to be half the size when looking at the image below. So if small size if your thing, the Olympus wins. 
Sharpness. BOTH of these lenses can render a super sharp image. BOTH have slightly different color and contrast signatures though. I would say that the Olympus is just as sharp as the Panasonic..well, 99.5% as sharp when both lenses are shot at 1.8. I'd say the Panasonic has a little bit better Micro Contrast though as when looking at some real world street shooting files on my 27″ display I see it. This is a sign of a very good lens, and is one area where Leica excels with their uber expensive lenses. For example, the Leica 50 Summicron f/2 has amazing micro contrast and one of my all time favorite Leica lenses for the M system (or Sony A7). The Panasonic 25 1.4 is a Leica/Panasonic collaboration so it shares some of that Leica magic. I used to think it did not but it does indeed though not to the level of true Leica glass. The difference is not huge between the Panasonic and Olympus  by any means but you can see it when pixel peeping. So because of this, For overall performance and sharpness, the Panasonic wins.
See the full size files below from each lens at apertures from 1.4 to 1.8 to 5.6..the Panasonic does not appear to be any sharper than the Olympus here: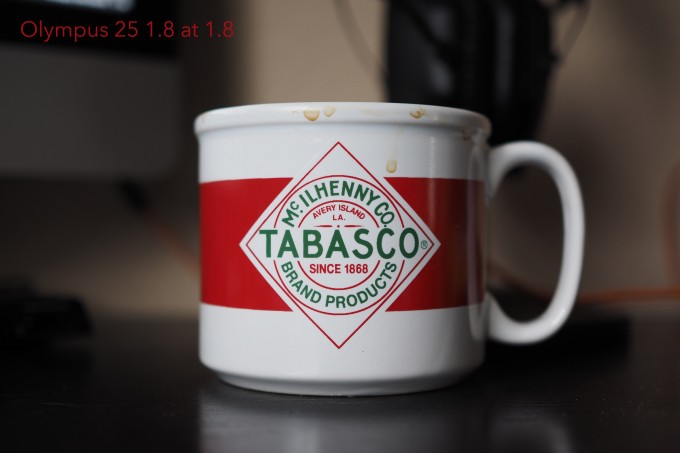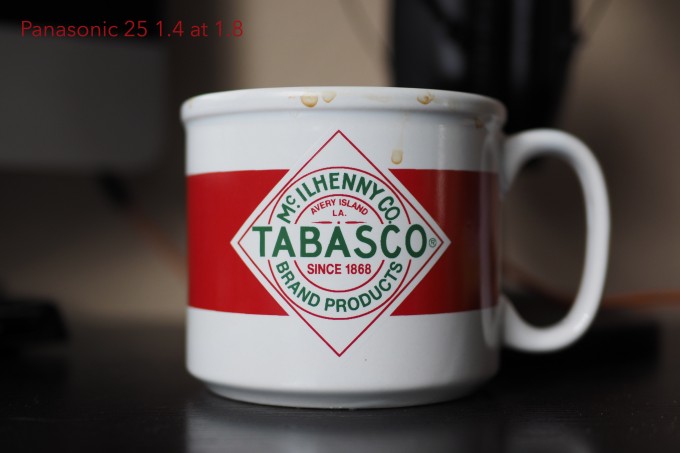 –
Now the Panasonic wide open at 1.4, which the Olympus can not do..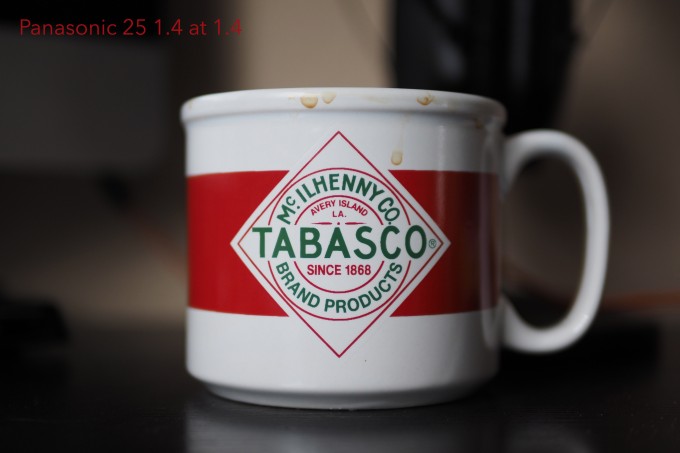 –
and both stopped down to f/5.6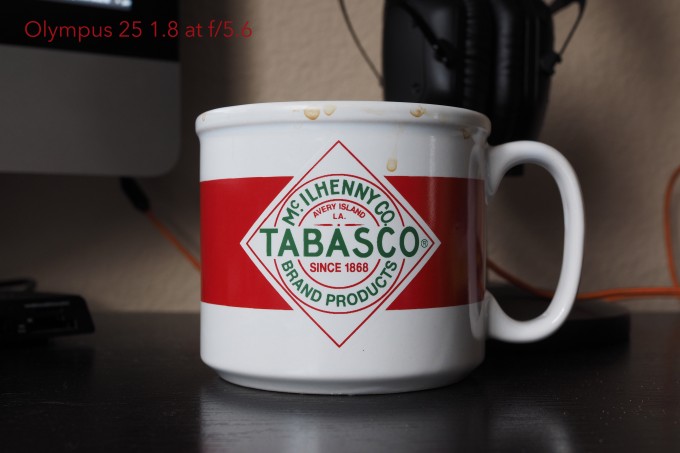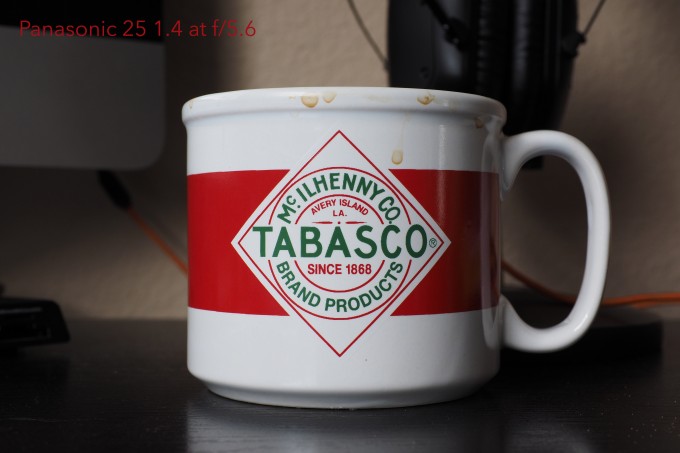 AF Speed. When out on the street shooting these lenses I though for sure that the Olympus would smoke the Panasonic with Auto Focus, and that was not the case! Both lenses focused fast on my E-M1, and to be 100% honest, I saw no difference in speed when out in the street at night using both. The Olympus may have a slight edge overall, but it is not a night and day, and for some will not even be noticeable. Remember  though, this is on the E-M1 which may be helping the lenses to focus fast. So I give this one a Tie with a SLIGHT edge going to the Olympus.
Bokeh. Well, if Bokeh is what you are after (and many Micro 4/3 shooters are indeed after this) then you will want the Panasonic as it is an f/1.4 lens. While not much of a difference at all, there is indeed a mental difference going on in that head of yours and if speed is what you need then you will not be happy with the f/1.8 of the Olympus. Nope, go for the Panasonic! If speed is not of great concern and you realize that f/1.4 is not a huge step up from f/1.8 then the Olympus may be just the ticket. In reality, when the Panasonic is shot at f/1.4 you will not see much more background blur than the 1.8 of the Olympus. It exists but will you see it? Maybe, maybe not. Both lenses rock this.  Panasonic wins here as it has the ability to create MORE shallow DOF and Bokeh.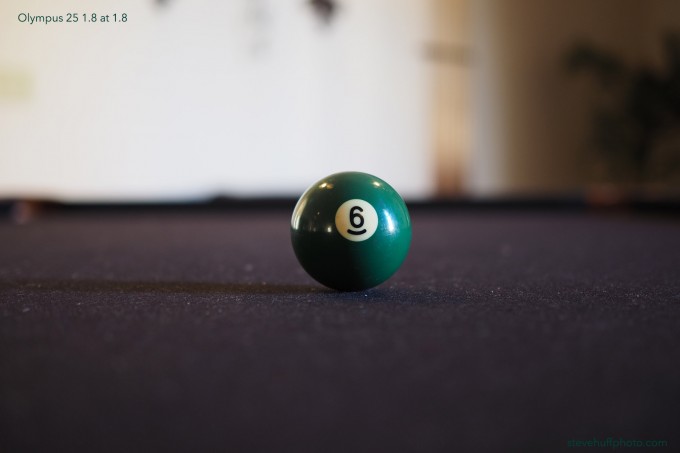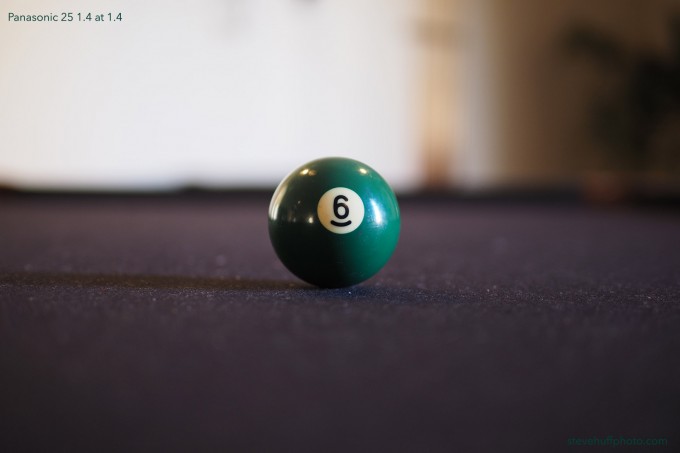 Distortion and CA. The Panasonic has more CA (Purple Fringing) than the Olympus, which is clear and evident. So for this the Olympus wins. See the crop below from each lens.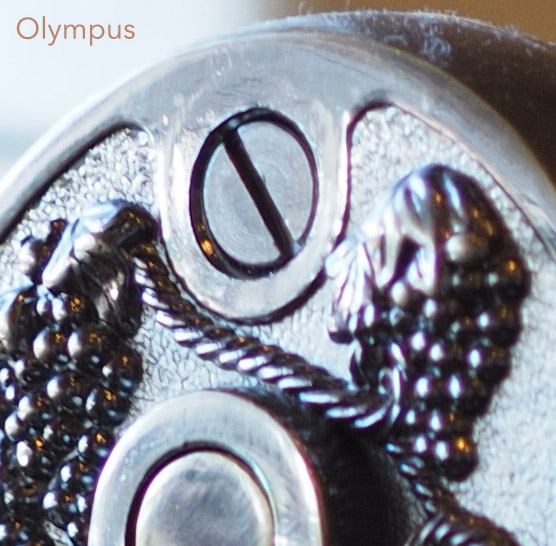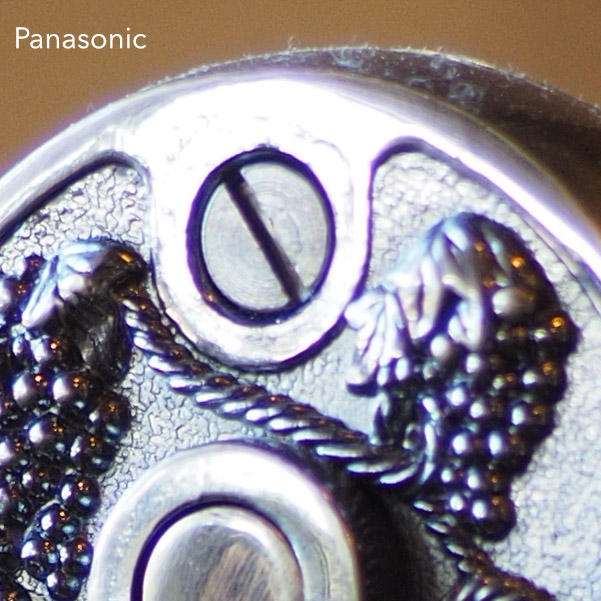 So at the end of the day BOTH of these lenses will deliver the goods. Me, I prefer the Olympus as I am not losing much at all over the Panasonic but I am gaining the small size, the nice price and the overall look that matches my other Olympus primes AS WELL as almost no CA issues. I could live with EITHER lens long-term. It comes down to if you want small size, slightly faster AF, and f 1.8 or if you want larger, faster aperture at 1.4 and slightly slower AF while paying $129 more.
If you own the Panasonic, keep it. If you do not own either, you can save money and be 100% happy with the Olympus. If you want the Olympus you can sell your Panasonic for as much as it costs to buy the new Olympus. In other words, there is no wrong choice here. Both lenses are fantastic. Those who are putting down the Olympus (and I have already seen it on forums and right here on the comments of this website) are just those who own the Panasonic, never tried the Olympus and are sticking up for their brand. BOTH lenses are wonderful and both will give you the tool you need to express your photographic vision. I have to hand it to Olympus for constantly releasing new amazing lenses. This is another one they can add to the premium list of primes that help make the Micro 4/3 system so enjoyable! Keep 'em coming Olympus AND Panasonic! PLEASE!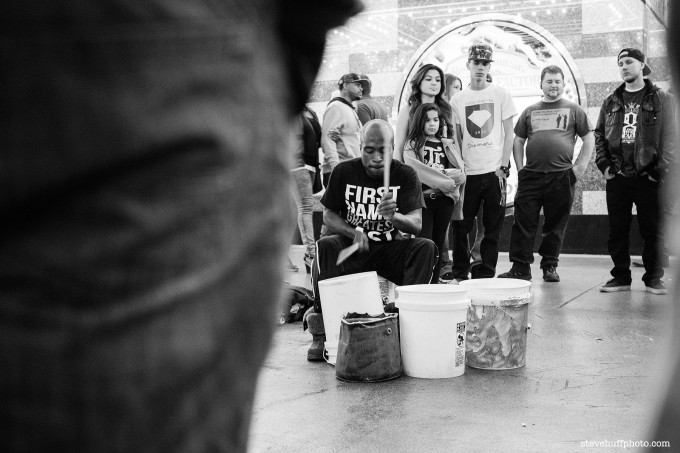 WHERE TO BUY?
You can order the Olympus 25 1.8 at Amazon HERE or at B&H Photo HERE.
PopFlash also sells the lens here.
This lens has a 46mm filter thread so using my favorite ND filter is possible with this one!
A few more shots with the Olympus 25 1.8 Lens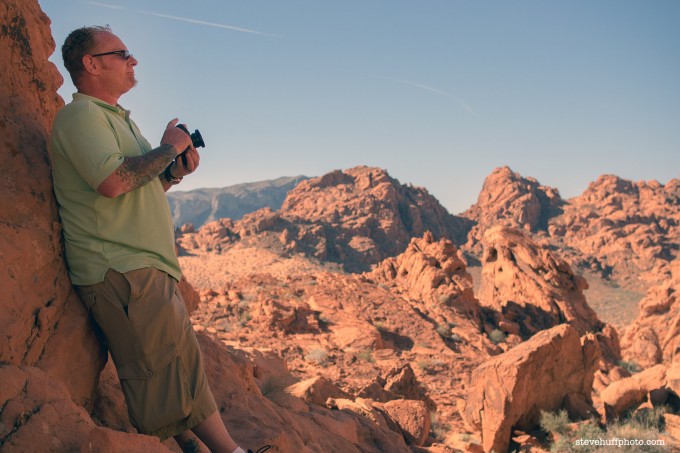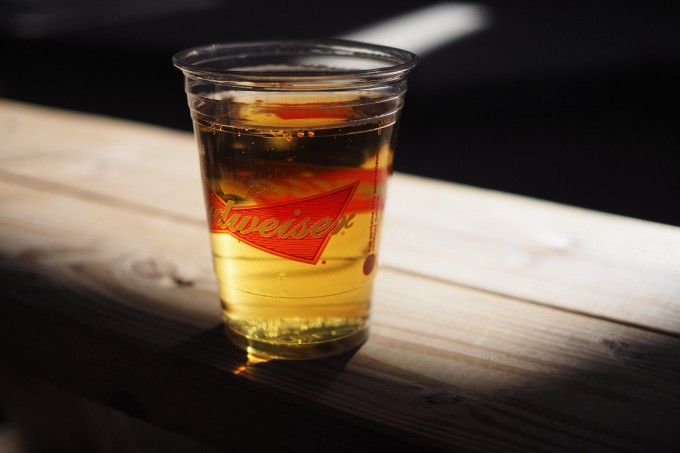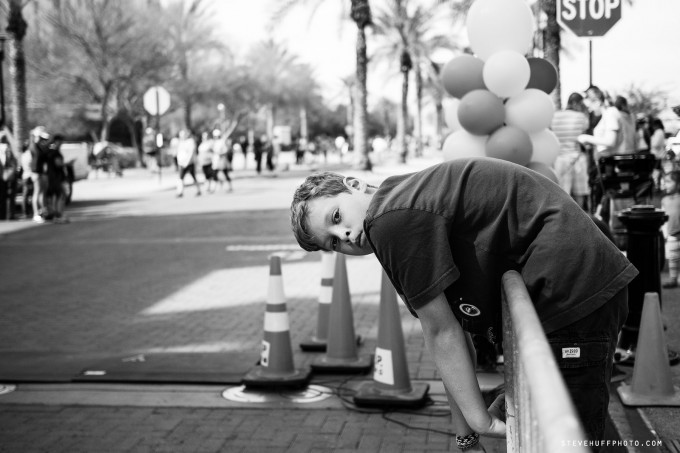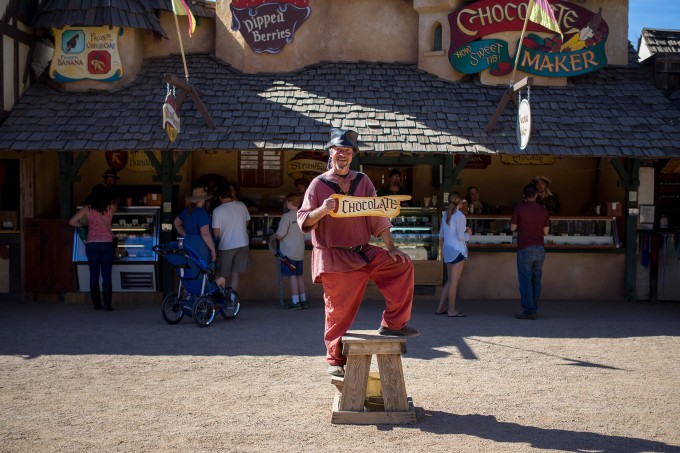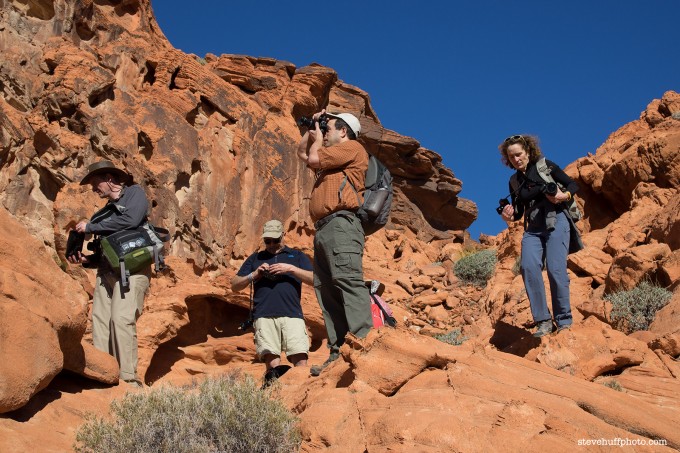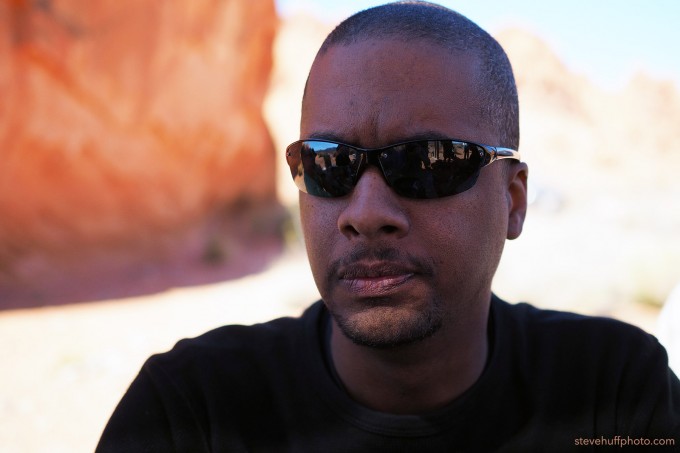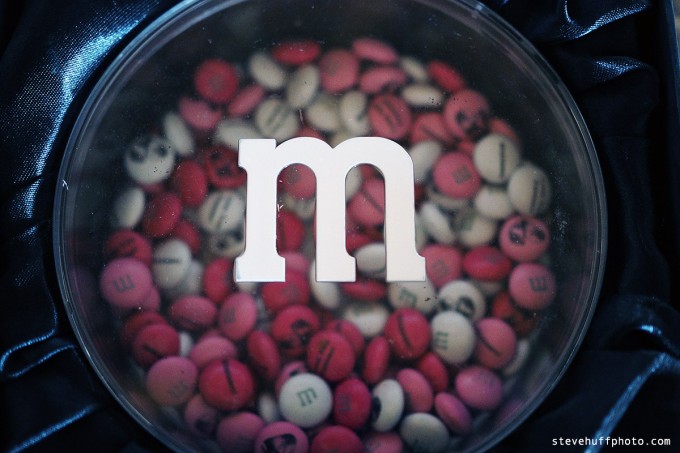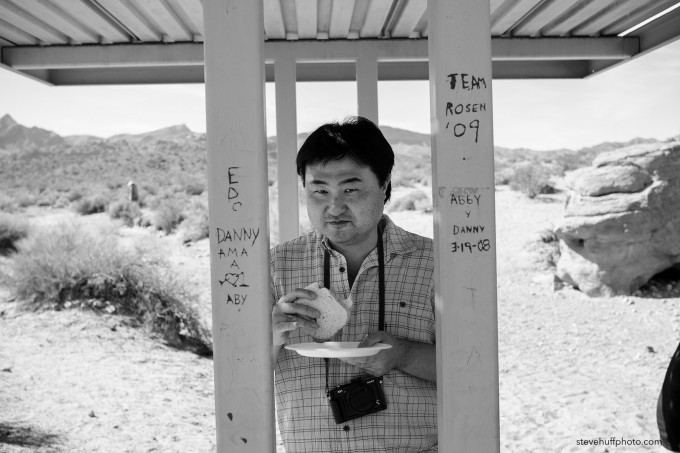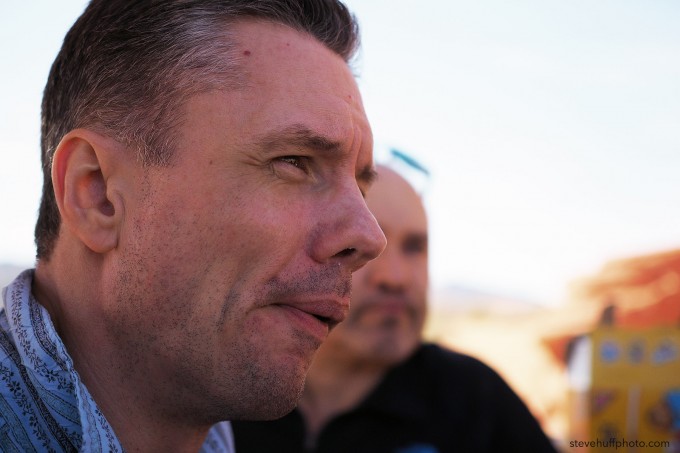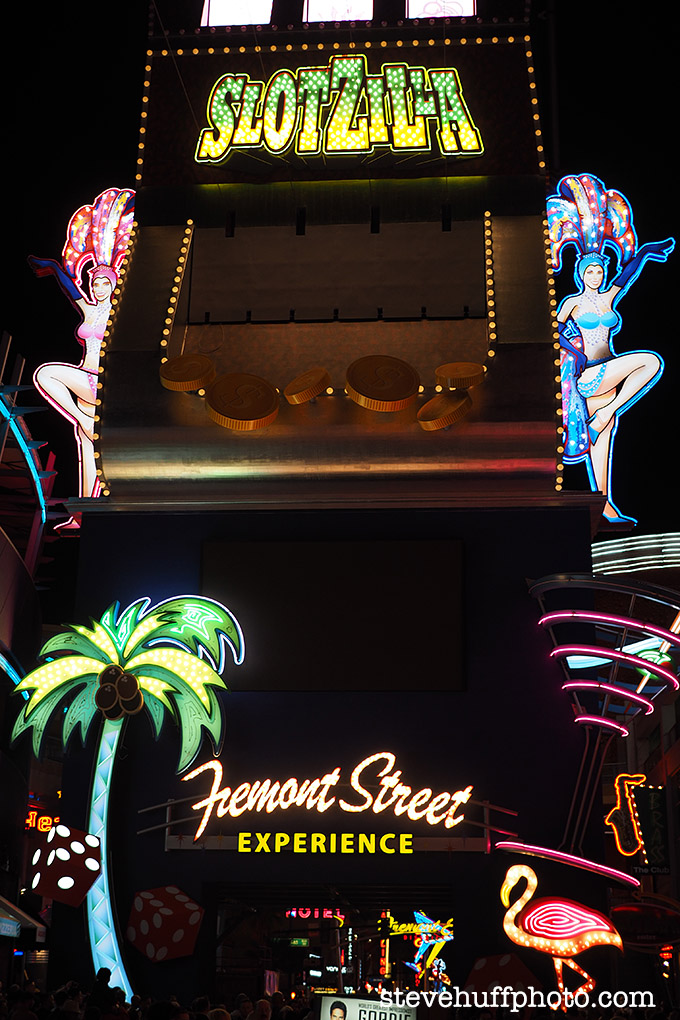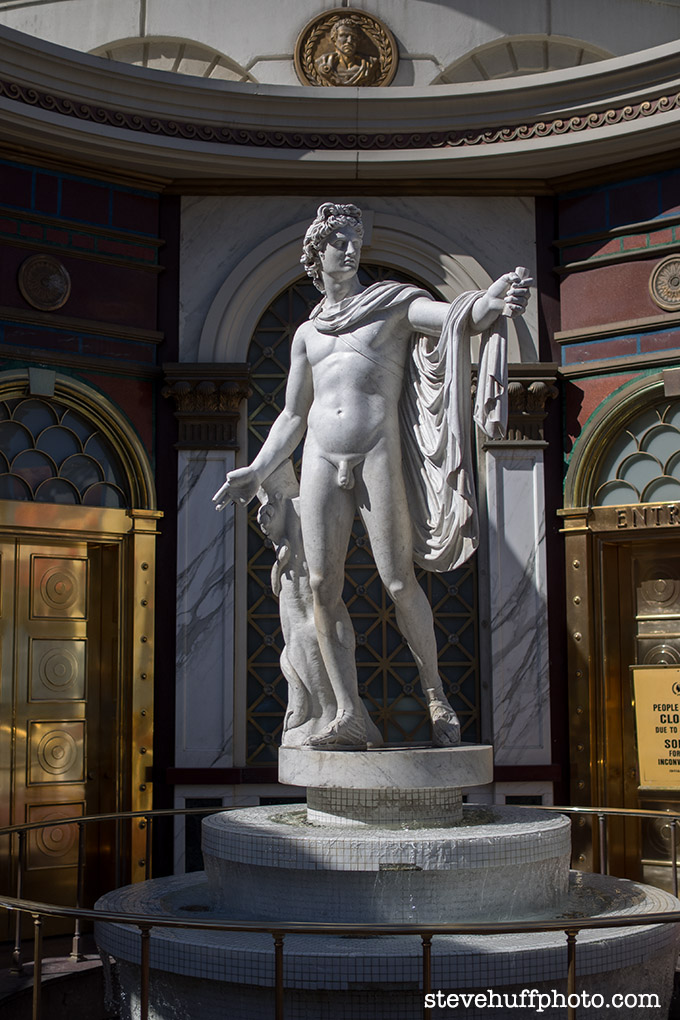 PLEASE! I NEED YOUR HELP TO KEEP THIS WEBSITE RUNNING, IT IS SO EASY AND FREEE for you to HELP OUT!
Hello to all! For the past 5 years I have been running this website and it has grown to beyond my wildest dreams. Some days this very website has over 200,000 visitors and because of this I need and use superfast web servers to host the site. Running this site costs quite a bit of cash every single month and on top of that, I work full time 60+ hours a week on it each and every single day of the week (I received 200-300 emails a DAY). Because of this, I need YOUR help to cover my costs for this free information that is provided on a daily basis.
To help out it is simple. 
If you ever decide to make a purchase from B&H Photo or Amazon
, for ANYTHING, even diapers..you can help me without spending a penny to do so. If you use my links to make your purchase (when you click a link here and it takes you to B&H or Amazon, that is using my links as once there you can buy anything and I will get a teeny small credit) you will in turn be helping this site to keep on going and keep on growing.
Not only do I spend money on fast hosting but I also spend it on cameras to buy to review, lenses to review, bags to review, gas and travel, and a slew of other things. You would be amazed at what it costs me just to maintain this website. Many times I give away these items in contests to help give back you all of YOU.
So all I ask is that if you find the free info on this website useful AND you ever need to make a purchase at B&H Photo or Amazon, just use the links below. You can even bookmark the Amazon link and use it anytime you buy something. It costs you nothing extra but will provide me and this site with a dollar or two to keep on trucking along.
AMAZON LINK (you can bookmark this one)
B&H PHOTO LINK – Can also use my search bar on the right side or links within reviews, anytime.
You can also follow me on Facebook, Twitter, Google + or YouTube. 😉