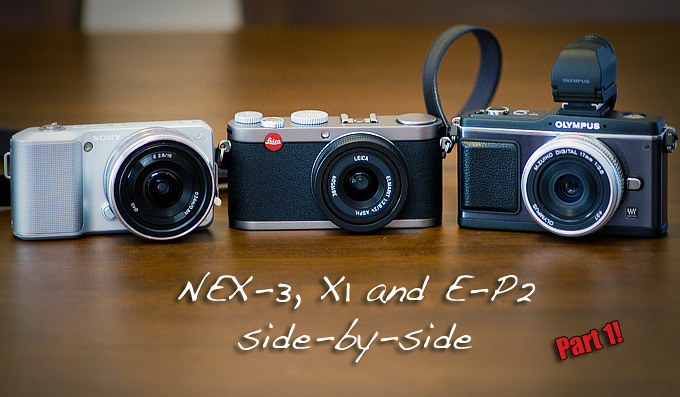 It's Saturday and I was a bit bored this morning so I wandered out back in my Pajamas for some fun camera comparisons. It's been a while since I have done one of these and since I had all three cameras on hand I decided  to give this a whirl. This will be Part one of this comparison with low ISO and in daylight with the Sony NEX-3 w/16mm, Olympus E-P2 1/17mm and the Leica X1 w its built in 24mm.  I set each camera to its base ISO. For the NEX-3 that was ISO 200, for the Olympus E-P2 it was 200 and for the Leica X1 it was 100. I then set each lens to f/2.8 and tried to set the color to the same on each.
These are just for fun, nothing crazy scientific but I wanted to see how each camera would do with plain JPEG output. NO sharpening has been applied here. These are out of camera JPEGS, none are from RAW. NO Processing!
There is not really much RAW support for the Sony yet and only the Sony software and Silkypix will convert them at this time, and I have neither.
So here is ROUND 1: Daylight, low ISO
FIRST UP – SONY NEX-3 – f/2.8 – 16mm Lens = 24mm – ISO 200 (base ISO) – OOC JPEG
*CLICK IMAGE FOR FULL SIZE JPEG*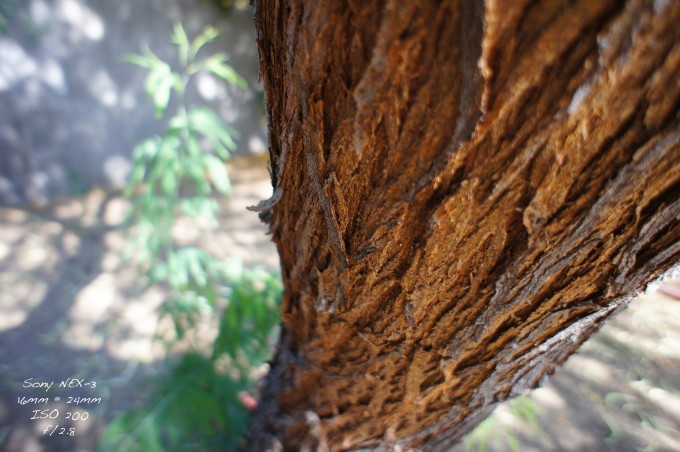 NEXT – OLYMPUS E-P2 – f/2.8 – 17mm lens = 36mm – ISO 200 (base ISO) – OOC JPEG
*CLICK IMAGE FOR FULL SIZE JPEG*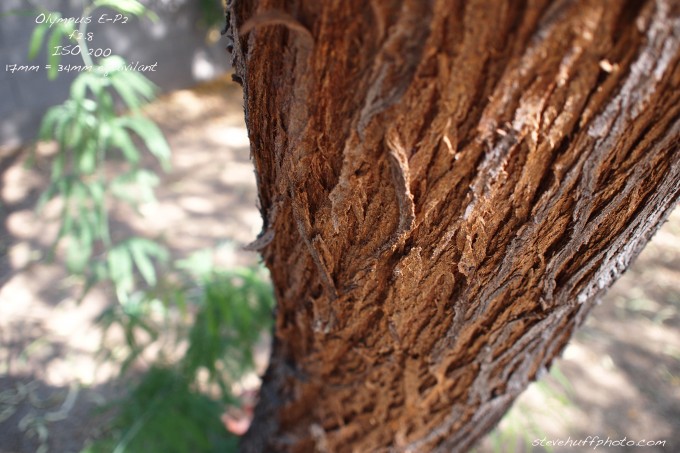 FINALLY…THE LEICA X1 – f/2.8 – 24mm lens = 36mm – ISO 100 (base ISO) – OOC JPEG
*CLICK IMAGE FOR FULL SIZE JPEG*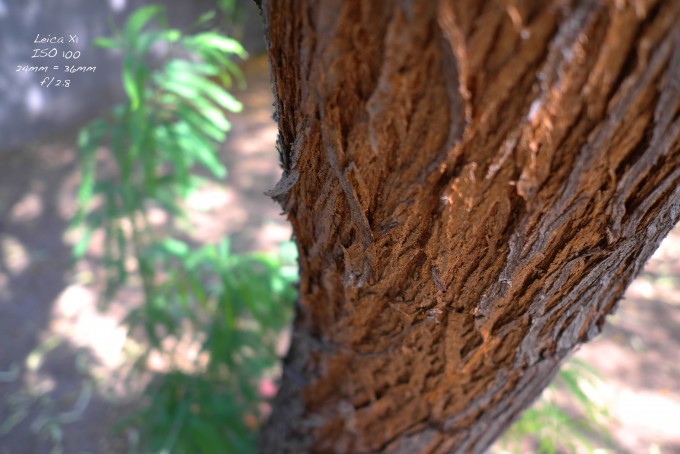 What I see here is the Sony appears different mainly due to the wider lens. I only had the 16mm available so the FOV is different than the other two. These are OOC JPEGS, at each cameras base ISO. I also see some speckled noise in the Sony full size shot, a little in the Oly shot and the X1 is the smoothest.
One more example with the same camera settings. This time I will provide a 100% crop of each…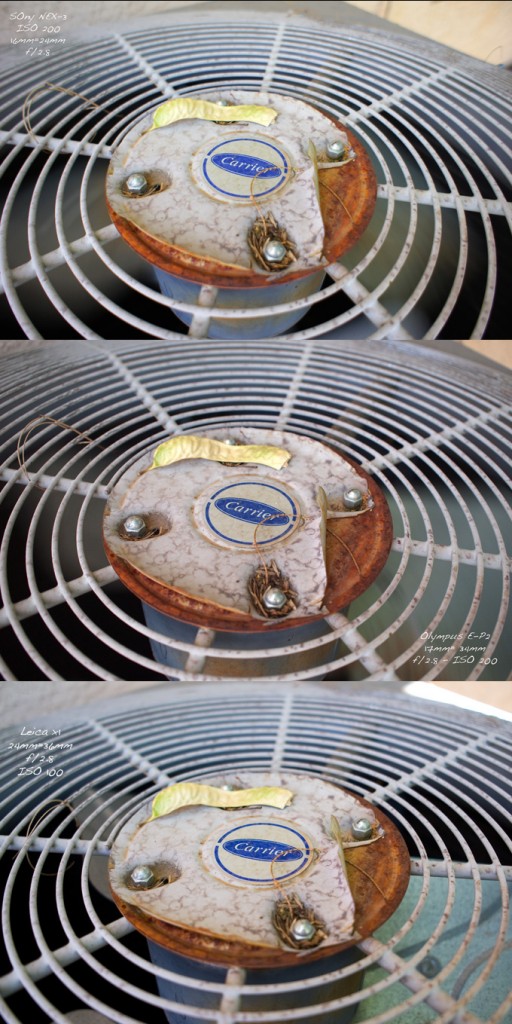 and the crops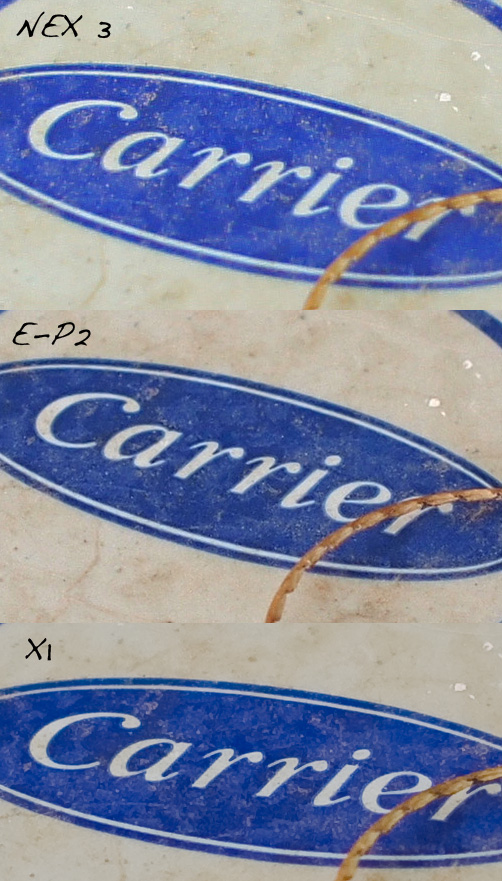 All three look good with the Sony lens giving the most distortion. IQ wise, at low ISO and in daylight, any of these cameras can provide great image quality. But what about in low light? I will be posting PART 2 of this test with low light/high ISO samples tomorrow, so be sure to check back! UPDATE, PART 2 IS NOW UP HERE.
BTW, Olympus just released the E-P2 in SILVER, and it shows in stock at B&H 🙂
Steve
[ad#Adsense Blog Sq Embed Image]