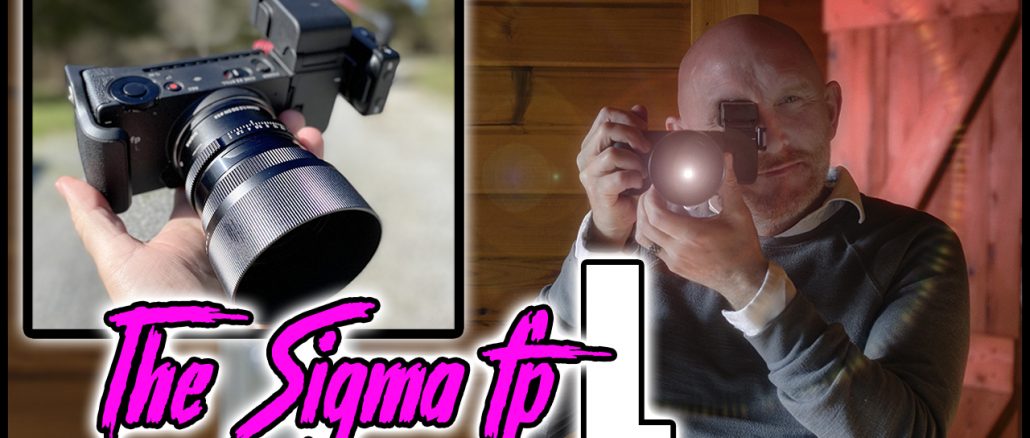 The Sigma fpL Review. Amazing color and capabilities. Full Video Review. 
Hello again everyone! Today I want to share some thoughts on the new Sigma fpL camera announced by Sigma just today, March 25th 2021. I have been lucky enough to have one of these new cameras in hand for the last 2 weeks and have truly enjoyed my time with it. Just as I enjoyed the original fp, this one has also brought me a few smiles and a new experience. The video below has my full review. The words on this page will just talk about the features of the "L" version over the still available fp. This fpL does not replace the fp, rather it brings in another option…and this time it packs a punch as a serous hybrid camera.
I suggest watching my full video review. I share images, video, thoughts and tests. This page will only talk about the changes made to the fp, so it will be brief. If you missed my original fp review you should read that HERE as 85% of what I say there applies to the new fpL. The video below covers it all! 
March 25th 2021.
Sigma has announced this new fpL along with the new EVF-11 accessory. This add on EVF will work with the original fp camera and the fpL. In fact, the fpL is not a replacement for the fp, but an addition. Another choice that brings with it a new 61 MP backside illuminated sensor, and this means the fpL is made just as much for still shooters as cinema shooters. 
Click images for larger versions. Also, all were shot with the Sigma 35 f/2 at f/2. ALL images shot as straight OOC JPEGS! I talk about why in the video above. 
Still the smallest full frame camera in the world, this camera is all about making it yours. You can keep it simple, small and basic and get phenomenal results or you can rig it out as a full cinema workhorse. The fpL keeps the same body as the OG fp and this is good as this means all accessories will be interchangeable. It's still the same small brick like body that allows you to add whatever you like. A grip, the new EVF-11, or the older larger viewfinder, which is still an amazing option if you do not mind the size.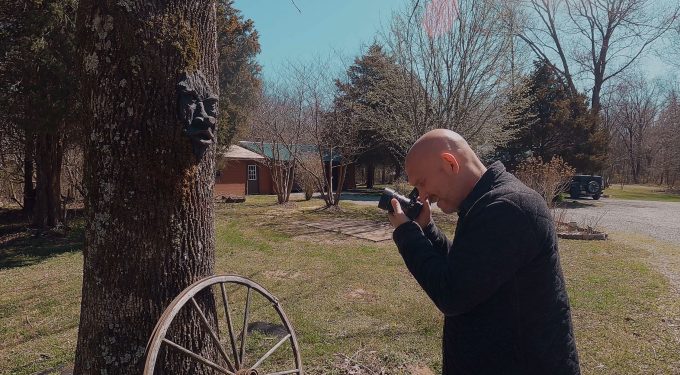 The fpL is unlike most other cameras as it has style, character and something unique about it. Sure, it's the body with its chunky on and off switch and dedicated cine/still switch right up top. It's also the big record button that makes it seem so simple and basic, yet what is inside is pretty powerful. This is a serious camera for cinema or photo users, and I asked myself as I shot with it…"is this the ultimate hybrid camera"?
I started to test the camera with pre-production firmware as Sigma was still working on the continuous AF. As the release date grew near, Sigma e-mailed me firmware Version 1.0 and it did seem to improve the Af performance of the camera, especially with continuous video AF (I test it in the video). The fpL now includes Phase Detect AF along with contract detect. The original fp only has contrast detect so the new fpL is an improvement over the original when it comes to continuous AF for video for sure. While not as sticky as a Sony, it's very good in the L mount category of cameras.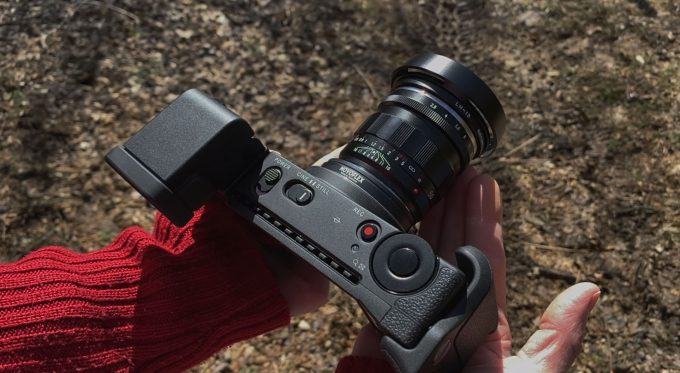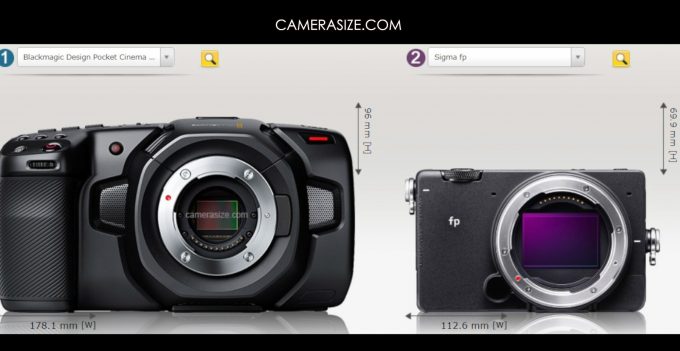 Of course it is still a fantastic camera to shoot Leica M mount lenses on. IMO, it is a much better camera than the Leica CL itself, and feels more like a real old school Leica CL in the hand and in use. It's hefty, built well, has simple controls and it is full frame. It has gorgeous color performance, even some of the best in camera JPGS I have ever seen. In fact, every image here and in the video above are STRAIGHT FROM CAMERA JPEGS.
So the new fpL has the new impressive sensor (that also is good at high ISO as shown in the video) at 61 MP, it has added phase detect AF and the all new EVF-11 is a fantastic addition to the camera. It is an articulating EVF which makes it super useful in use. Sure, it is an add on, not built in, but it leaves the users of the original fp with an accessory that they can add to their cameras as well. It is actually more useful than most EVF's due to the fact that it articulates.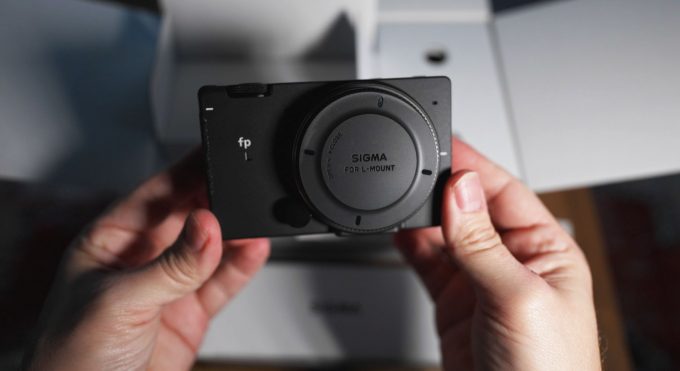 While there is no IBIS here, the Electronic Image Stabilization inside works better than the IBIS inside of Sony bodies. I show examples in the video at the top of this page. You can easily shoot steady handheld footage, though you do get a slight 1.24 crop when using E.I.S.
If you want to hear all of my thoughts, and conclusion about the fpL, see the full video HERE. For me though, the sensor and color performance really impressed the heck out of me. The AF with firmware 1.0 while not as sticky and instant as a Sony A7SIII, is better than most L mount cameras. It's a complete package for cinema shooters or photo shooters. A true hybrid with spectacular specs and performance across the board.
The Sigma fpL comes in at $2499 for the body only.
The EVF-11 is $699
The body and EVF-11 kit comes in at $2999.
You can order each option at B&H Photo HERE
You can order the Sigma 35 f/2 in L mount HERE
You can order the Sigma 65 f/2 in L mount HERE
I will miss this camera as it is something I could love using for B roll and even as a main camera for some video work I do outside of this page. It has amazing video capabilities, and is also so nice to use as a manual focus M camera. I prefer the color to the Leica SL2-S and Panasonic S5. Again, every image here is an OOC JPEG. I talk about the color modes I used in the video above, or you can see it directly at YouTube HERE.
I thank Sigma for allowing me to try out the camera!