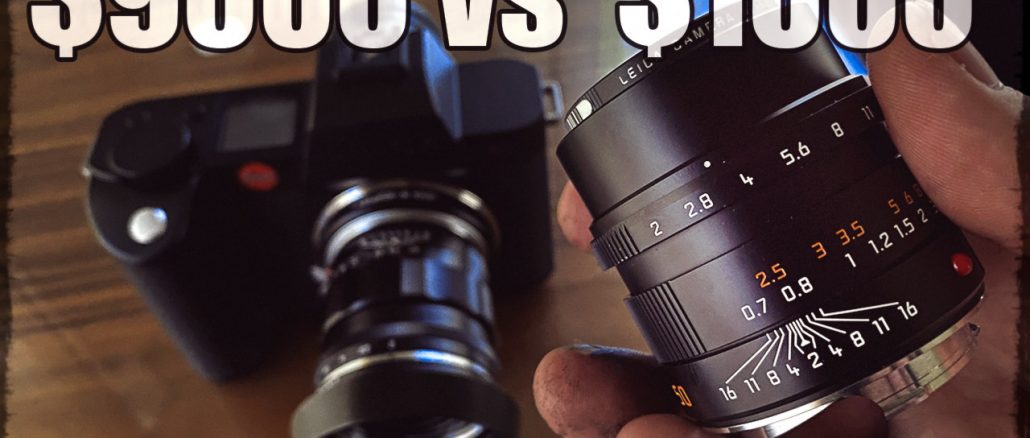 Crazy Comparison! Leica 50 APO M vs Voigtlander 50 APO M on the SL2-S
By Steve Huff
Coming in the next few days I will have a new video and photos with both the Leica 50 APO M and the Voigtlander 50 APO M. I have both of these lenses here and shooting them on my SL2-S I am seeing stellar quality from BOTH lenses. Look for the full comparison SOON, but for now here is one image from each.
FIRST IMAGE: Leica 50 APO M on the SL2-S at f/2 and 1/250 S at ISO 100
SECOND IMAGE: Voigtlander 50 APO M at f/2 and 1/250 S at ISO 100
Click them for larger size. The differences here are SLIGHT and yet the Voigtlander lens is $1k and the Leica comes in at $9,000!
I will have MANY side by side images here soon with both lenses as I try to find $8k worth of differences here. I have had the Voigtlander since last October and while it is slightly longer in length over the Leica, it's still pretty small! The Leica has slightly smoother bokeh and a built in lens hood (It's an extra $100 for the Voigtlander) but both lenses are made to a high build quality standard.
Look for the full comparison soon, in the next week or so where I will show both lenses side by side to show the size, build, and style. I will also show quite a few images from each lens! Have a great weekend!