Took delivery of a Zeiss 25 Biogon
today from the kind folks at lensrentals.com. Yes, they now rent Leica gear! Its so cool to be able to rent a leica lens online, especially since they are so expensive to buy. This way, you can try before you buy! Thumbs up to the guys at lensrantals.com! With that out of the way let me say that even though I have only shot this lens for a few images today I am sitting here looking at these images at 100% and my jaw is dropping.
This Zeiss ZM lens is one sharp mofo! It also is showing no issues (in the few shots I took today with it) or problems on the M9. Impressive. No need for an IR filter or coding with a wide lens on the M9. Anyway, I posted a couple of shots in my M9 diary earlier today from this lens and here is one more I will post but any others I shoot this week will be for my review.
My main question is to see how it compares to the Leica 24 Elmarit, one of my fave Leica lenses. My review should be up within 7-10 days so be sure to check back!
I snapped this at 2.8 and this is the JPEG! I did not even process a RAW file for this one. I will show you the crazy sharpness and detail in my upcoming review. I always say I like lens with "character" and this lens seems overflowing with it. As for this house, I really wanted to knock on the door and get a pic of it with the owner. I chickened out so all you get to see is the lovely house. Ha ha. Click it for a larger 1500 pixel wide version. Vignette added to this image. Why? Because thats just my style 😉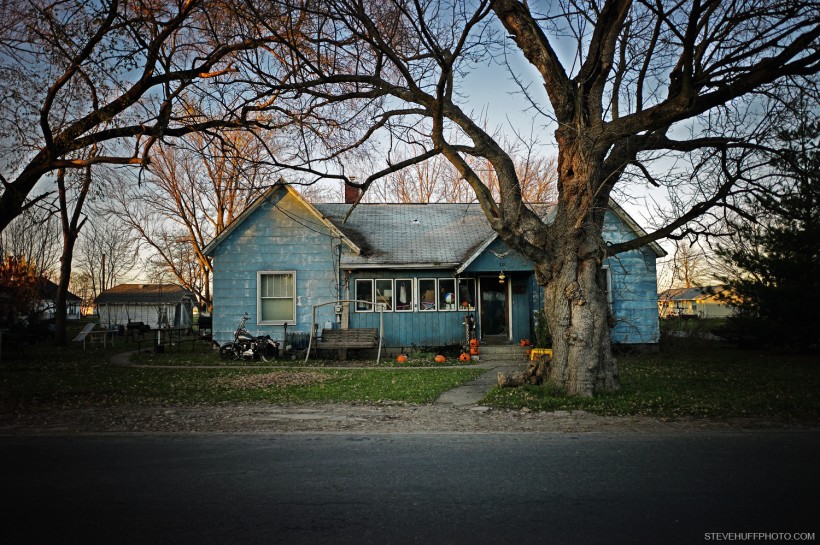 Check back soon for the review which will have a ton of samples as well as testing for vignetting, distortion and sharpness!